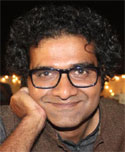 By Arshad Alam, New Age Islam
30 December 2021
The Right Nomenclature For This National OBC Conclave Should Have Been Hindu OBC Conclave
Main Points:
1. A national OBC conclave did not have a single representative from Muslims OBCs.
2. The conclave was primarily conceptualized and organized by the Congress Party's Samruddha Bharat Foundation.
3. There is a lot of consternation amongst Muslim OBC groups as to why they were excluded from this conclave.
4. The intellectuals present there must explain this deliberate exclusion of Muslims.
----
What does a national OBC conclave has to do with the Muslim question in India? Perhaps a lot, if we try to decode the reasons why said conclave went on without a single Muslim OBC representative.
The said conclave was held on the 21st December at Delhi's Talkatora Indoor Stadium. By all measures, the conclave was organized by Samruddha Bharat Foundation, a platform of civil society actors and academics floated by the Congress party few years ago. The invitation is in the name of two people: Pushparaj Deshpande and Gurdeep Sappal. While the former is an office bearer of Samruddha Bharat Foundation, Sappal is a national spokesperson of the Congress party. Among the invitees were not just prominent Bahujan politicians like Lalu and Sharad Yadav but also intellectuals like Kancha Ilaiah Shepherd and Dilip Mandal.
Muslim OBCs constitute the largest segment within the Muslim population. There are a number of Muslim OBC organizations who have been working for many years to form horizontal caste solidarities with Hindu OBCs. These groups have often been accused by elite and Ashraf Muslims of dividing the community by playing politics around caste. For decades, Muslim leaders, both religious and political, have vehemently denied the presence of caste in their community. Muslim OBC groups, on the other hand, have argued that despite conversion, caste has remained the defining reason of their structural and positional marginalization. Through documents such as the Sachar Committee Report, they have highlighted the fact that they are the most disadvantaged social group within the Muslim community.
So, it is intriguing why there was no representation from Muslim OBC organizations in the above- mentioned conclave. It is possible that the organizers may not like the politics of some of these Muslim OBC groups or individuals, but certainly not possible that they could not find a single Muslim even for token representation. This is certainly a deliberate omission which has not gone down well with Muslims.
Of late there has been a growing feeling within Muslim OBC groups that their voices have no meaning and place within the so called secular democratic parties and even in mainstream Hindu liberal circles. The national OBC conclave was just another rude reminder. The Muslim representation in the Congress has largely comprised of the Ashraf or upper caste Muslims and it has historically never been interested in the Muslim caste question. The issue was raised by none other than Abdul Qaiyyum Ansari but he was frequently rebuffed by Jawaharlal Nehru. Ansari led the All-India-Momin Conference and firmly opposed the two-nation theory propounded by Mohammad Ali Jinnah and others. But then, he was of no use to Nehru who understood Muslims as a homogenous bloc. The Congress position on the issue has not changed; the latest example of which is the absence of Muslims from the national OBC conclave.
The parties of 'social justice' like the RJD and SP benefited from the Mandal wave and were able to form governments in two of the most populous states of India. But the way they thought of the Muslim question was hardly any different from the Congress. Lalu and Mulayam both did not address the caste question among Muslims. Both parties were proponents and practitioners of redistributive justice within the Hindu society but they maintained a stoic silence when it came to redistribution of resources within the Muslim community. It was this frustration that drove sections of OBC Muslims led by Ali Anwar to align with Nitish Kumar. It is perhaps the same frustration which is driving some Muslims to the camp of Asaduddin Owaisi.
It is very easy to blame Owaisi for the defeat of RJD alliance in Bihar but mightily difficult to talk about the underlying reasons. For if one does so, one realizes that Muslims, and in particular Muslim OBCs, who form the majority of Muslims, have been taken for a ride by these so called secular democratic parties; that they have so far been only treated as captive voters and nothing else. The Muslim OBC exists only to vote and support the Hindu OBC in their quest for power and privilege. In return the Muslim OBC must remain eternally thankful to these parties for sparing their lives.
One might argue that political parties have their considerations and calculations but what about some of the fabled Bahujan intellectuals like Kancha Ilaiah and Dilip Mandal present at the conclave? Why did they not feel it necessary to point out this glaring omission? Both of them have written on the need for horizontal caste solidarities beyond the confines of religion. Are we to believe that even these intellectuals do not want to be seen in the presence of Muslims? Are we to believe that for them too the Muslim question primarily remains one of identity rather than for dignity and redistributive justice?
It might have gone unnoticed that the ideologically motivated right-wing mobs who are evicting Muslims from their prayer sites mostly belong to Hindu OBC groups. What has not gone unnoticed though is the reticence of OBC intellectuals to condemn this crass lumpenisation and anti-Muslim hatred of their social base. It is easy to blame the Hindu right wing for all the ills of the country; what is difficult is to understand why after decades of Mandalisation, Hindu OBC castes have become mightily attracted to this ideology. By not naming the agents of anti-Muslim violence, these intellectuals have done a great disservice to the cause of forging broader understanding across faiths. And now, by excluding Muslims from a conclave, they have further dimmed the possibility of any such alliance. Such muddled thinking can only come about when intellectual work becomes subservient to the dictates of political programs.
Already, we are seeing sections of Muslim OBC gravitating towards the Hindu right wing agenda. In their search for space which has been hitherto denied to them by the so called secular and liberal forces, they do not shy away from articulating their angst even on some Savarkarite social media platforms. While earlier Muslim OBC stalwarts like Abdul Qayuum Ansari remained equidistant from both Hindu and Muslim communalism, that kind of politics is now being increasingly questioned from within. The current leadership of Shudra Muslims might be responsible for this state of affairs but what is equally important to understand is that this alienation is also the product of the stark refusal of 'secular' platforms like the national OBC conclave to incorporate diverse Muslim voices.
Related Articles:
Backward Muslims Have the Right to Reservation मुस्लिम समाज में पिछड़ा वर्ग आरक्षण का असली वारिस और हकदार
Backward Muslims Have the Right to Reservation مسلم سماج میں پسماندہ طبقہ ریزرویشن کا اصل وارث و حقدار
-----
A regular columnist for NewAgeIslam.com, Arshad Alam is a writer and researcher on Islam and Muslims in South Asia.
URL: https://www.newageislam.com/islam-sectarianism/obc-conclave-muslim-backwards/d/126059
New Age Islam
,
Islam Online
,
Islamic Website
,
African Muslim News
,
Arab World News
,
South Asia News
,
Indian Muslim News
,
World Muslim News
,
Women in Islam
,
Islamic Feminism
,
Arab Women
,
Women In Arab
,
Islamophobia in America
,
Muslim Women in West
,
Islam Women and Feminism