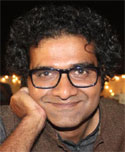 By Arshad Alam, New Age Islam
30 September 2021
His Evangelical Zeal, Suggesting Islam Supremacism, Is Unfit For a Multireligious Society like India
Main Points
1. The famous Alim was recently arrested by the Uttar Pradesh ATS
2. Muslims like Kaleem Siddiqui think that Dawah is essential to the practice of Islam
3. Their Islam cannot accept that it is one of the many paths to realize the Divine.
4. People like him have only harmed the Muslim community
----
Kaleem Siddiqui comes from the village of Phulat, Muzaffarnagar in Uttar Pradesh. Shah Waliullah, the famous Alim who is the fountainhead of almost all major Islamic orientations in South Asia hails from the same place. Islamists like Shah Ismail and Syed Ahmed Barelwi, trace their inspiration from this place. So, it is natural that when an Alim from Phulat gets arrested, there will be a certain consternation amongst Muslims.
The Uttar Pradesh Anti-Terrorism Squad (ATS) arrested Kaleem Siddiqui on 23rd September and followed it up with arresting a couple of his associates three days later. The arrests were ostensibly made because Siddiqui was 'involved in converting people to Islam illegally.' The arrest is part of a wider investigation which the UP administration has launched into what they call illegal conversion. In August, they had arrested another cleric named Umar Gautam along with one of his associates from Delhi.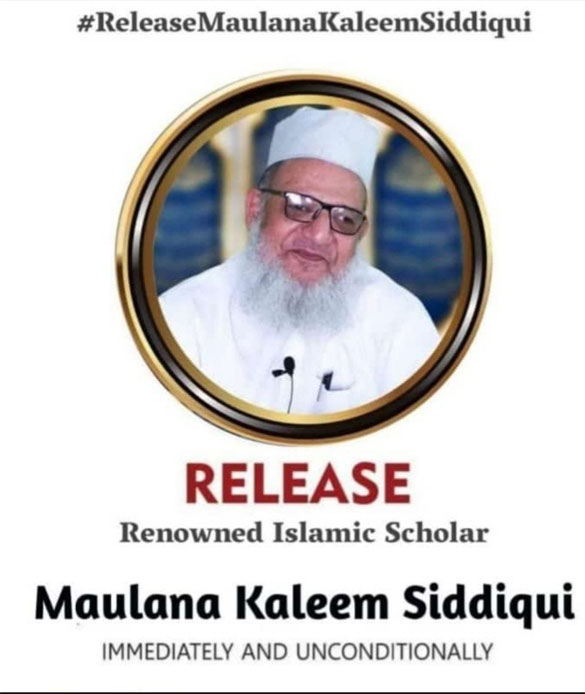 Maulana Kaleem Siddiqui, a well-respected Islamic scholar and preacher was arrested on Tuesday 21 September by the UP police on allegations of using foreign funds in religious conversions. (Photo courtesy: Australasian Muslim Times)
-----
It must be recalled that in 2020, Uttar Pradesh had enacted a controversial law which made religious conversions a non-bailable crime if done through 'misinformation, unlawfully, allurement or other fraudulent means'. Experts pointed out that the law was deliberately kept vague so as to frame anyone with whom the political dispensation was unhappy. The charges on Kaleem Siddiqui range from fraudulent conversion by allurement (luring converts by telling them about heaven and hell). According to his lawyer, he is also charged with organizing paper work for the new converts. Additionally, he is charged with receiving money from abroad for the purpose of organizing religious conversion.
One is not oblivious to the double standards adopted by various state governments in India. We have many cases of purported Hindu leaders targeting Muslims but we haven't seen any alacrity in arresting them till now. It also does not make sense as to why a case of religious conversion should be treated as terrorism. Ideally, the police and the Enforcement Directorate should have examined this matter but then these days anything can be stretched to become a matter of national security.
The Indian constitution gives space for propagation of one's religion. Some Muslims think that it is incumbent on them to invite Hindus and others to embrace Islam so that they are saved from hellfire. Kaleem Siddiqui was no different, neither was he apologetic about it. In many of his videos he can be publicly seen chastising largely Hindu gatherings on the necessity of accepting Islam since it is the 'only and original religion.' While the constitution might ultimately rescue him, the important question that we as Muslims need to ask is whether what Kaleem Siddiqui was doing was right and prudent? We also need to ask ourselves what this practice of doing Dawah tells us about Islam as a religion.
<
Why is it that people like Kaleem Siddiqui are convinced that Islam is the true and final religion and that all other religions are false? Isn't this so because these are the commands encoded within our religious texts?
Of course, there are some Muslims who are heard saying that all religions lead to the same God. But Muslims like Kaleem Siddiqui reject this understanding. In one of his interviews, he clearly states that such concepts are erroneous. That Islam is the only path through which one can get close to God. That there is nothing more unpleasant in the sight of Allah than kufr. And since Hindus are knee deep in Kufr, it is incumbent on Muslims to tell them about the true religion of Islam and save them from hellfire. Dawah, he argues, is fundamental to the faith.
This is the language of Islamic supremacism. And this is being produced by the Muslim belief that only their religion and their God is true for all times to come. Contrast this with the Hindu belief in which there are a plurality of paths to the same Divine which people call by different names. And since there are multiple paths, there is no need to proselytize. Each individual is free to access the divine in her own way. Islam (and Christianity), in its' firm belief that it is the only correct path, disrupts this plural epistemology, forcing Hinduism to start their own proselytization (Shuddhi) through the Arya Samaj.
Muslims like Kaleem Siddiqui will not rest till the whole world has been converted to Islam. Their Islam cannot accept that it is one of the many paths to realize the divine. Only when this realization dawns, there will be no need to purposefully convert anyone. However, it is an altogether different matter if someone wants to do so because of a certain realization or experience.
The foremost converter in India was Zakir Naik and it is good for Muslims that he is no longer in the country. Kaleem Siddiqui was another high-profile converter. Among his many converts was Balbir Singh (now deceased), a man who participated in breaking the Babri mosque in 1992. Singh became Mohammad Amir and started repairing mosques after being converted to Islam by Kaleem Siddiqui. Siddiqui was also instrumental in arranging the marriage of failed actress Sana Khan, after she publicly renounced her earlier 'sinful' ways in Bollywood.
The constitution definitely gives everyone a right to propagate their religion. But Muslims need to introspect whether this is a right strategy within a multi-religious country like India. We should not forget that while the constitution is secular, the nation state is often stamped everywhere by the influences of the majority. Muslims like Kaleem Siddiqui need to ask themselves if they can keep affronting the religious sensibilities of the majority and getting away with it. This attitude has only harmed the Muslim community.
-----
Arshad Alam is a NewAgeIslam.com columnist.
URL: https://www.newageislam.com/the-war-islam/kaleem-siddiqi-dawah-muslims-mission/d/125477
New Age Islam
,
Islam Online
,
Islamic Website
,
African Muslim News
,
Arab World News
,
South Asia News
,
Indian Muslim News
,
World Muslim News
,
Women in Islam
,
Islamic Feminism
,
Arab Women
,
Women In Arab
,
Islamophobia in America
,
Muslim Women in West
,
Islam Women and Feminism