By G.N. Devy
05.03.21
A member of parliament, Mohan Delkar, was not a widely-known politician. However, in Dadra and Nagar Haveli, the tiny Union territory, and in the tribal districts in south Gujarat, he was seen as quite a phenomenon. He was elected as MP several times and held sway over most assembly constituencies in the southern tribal Talukas of Gujarat. Over a week ago, he was found dead in a hotel in Mumbai. A suicide note left behind by him points to victimization and harassment by official agencies as the cause for his decision.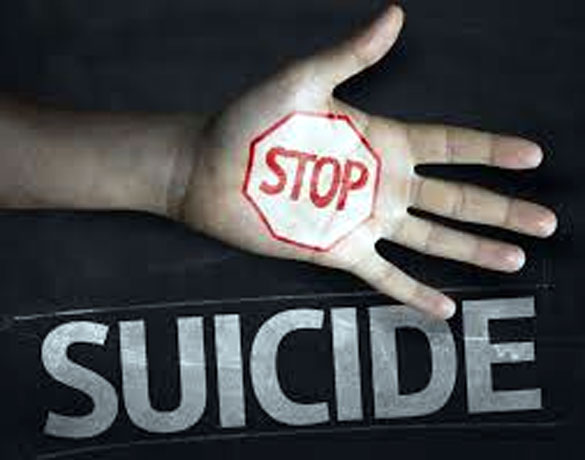 The note is not as elaborate as the 60-page-long note left behind by Kalikho Pul, a one-time chief minister of Arunachal Pradesh, who ended his life in August 2016. He had placed on record, under the title, "Mere Vichar" — "My Thoughts" — an elaborate account of his rise in politics and the rot he saw around him. It gave details of how even Supreme Court judges carried a price tag and how judgments could be influenced. The indictment of the system by individuals who can no more be summoned to give further testimony as witness has an obvious limitation as fact-sheets. However, they need to be read not as fact-sheets but as pointers to harsh truths.
In the same year, 2016, another suicide note was left behind by a young student in Hyderabad. It said that he had wanted to be a writer, but there was a big gap between his mind and his body. His body, Rohith Vemula felt, was a fatal accident. This student wrote, "The value of a man was reduced to his immediate identity and nearest possibility. To a vote. To a number. To a thing. Never was a man treated as a mind." Vemula's note lays bare the social malaise arising out of caste identity. So does the suicide note of Payal Tadvi, a tribal woman who trained as a gynaecologist and worked at the Nair Hospital in Mumbai. She realized that her social identity as an Adivasi was coming in her way as a medical professional. Like a caged animal, she decided to end her life barely a year after she started her medical practice. The notes by Kalikho Pul and Mohan Delkar express their utter dismay with politics in India.
Do these tragic shockers have a message for us as a country? Nearly six decades ago, the historian, Upendra Thakur, published a study under the title, The History of Suicide in India (1963). He observed that the incidence of suicide in India is normally much higher than the cases reported in official data. The National Crime Records Bureau keeps the record. It reported 1, 35,445 deaths by suicide in 2012. The NCRB, read in the light of Thakur's well-researched observation, indicates that suicide cases have an alarming scale.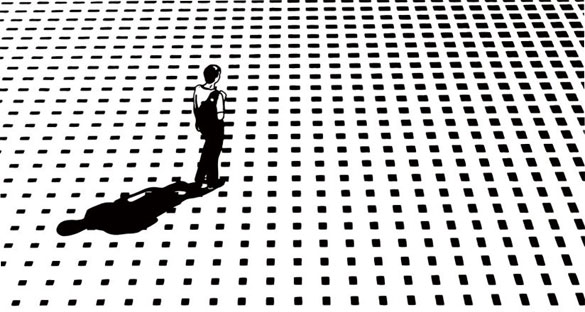 A USC expert offers insight on coping mechanisms during National Suicide Prevention Week. (Illustration/iStock)
------
The World Health Organization, too, maintains suicide statistics. The latest WHO data rank India at the 16th top place on "suicide profusion scale" among the 194 countries covered by it. The global average is 10.6 points (suicides per hundred thousand persons). Suicide incidence in India is 16, which is one and half times of the global average. Quite alarming, although the alarm tends to get neglected by conflating farmers' indebtedness leading to their self-annihilation with the desire to reject the world which is an even more serious sign of our times. It has been quite some time since India left its farmers to die a slow death. The present regime's complete indifference to them is its climax. However, suicidal tendency and the incidence of suicide prevail in other sections of society as well. Guru Dutt, Silk Smitha, Nafisa Joseph, Kuljeet Randhawa, Kunal Singh, Jiah Khan and Sushant Singh Rajput were celebrities, not nameless farmers.
The truth is that suicidal tendency in the Indian population cannot be understood if it is merely seen as cold numbers. If numbers alone are the truth, the deaths by Covid-19, as I write this piece, come close to 1.6 lakh, while deaths by suicide for the same period, projected from the NCRB's available three-year-old data, may be almost similar in terms of numbers. The pandemic surely deserves so much national attention; suicide, too, should deserve it.
The question involved here is not as much about death as about the medical or anatomical aspect. It is also not about the criminal aspect associated with suicide since committing or abetting suicide is in the list of crimes. The question that this alarmingly large number of suicides makes one ask is if there isn't something fundamentally wrong with India driving some of us to reject the order of things.
I was recently going through the Dictionary of Martyrs (1857-1947) prepared by the Indian Council of Historical Research. Its volume for the old Bombay state lists nearly 1,500 names of individuals who died, in most cases knowing that they would die, in the name of freedom for India. These include persons from all castes, communities and cultural backgrounds. Many of them were the second or third generation ancestors of the farmers who committed suicide in recent time. The martyrs' acceptance of death, painful and tragic for them and for their families, had no shade of rejection of the human order. It was, if one may imagine on their behalf, an affirmation of hope for a glorious tomorrow.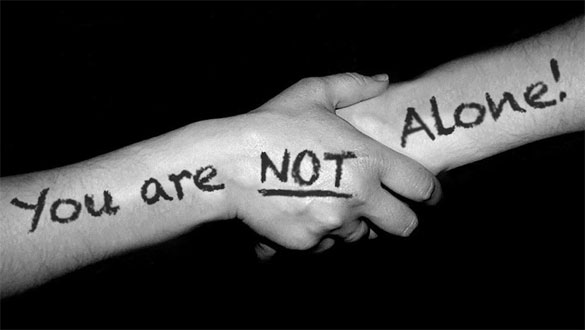 The suicides of India's farmers, artists, social activists, medical professionals, IIT students, housewives and politicians are an indication that the rot is not just in the economic inequality, in its caste discrimination, in its oppression of women and in its hopelessly bankrupt knowledge systems. It is much deeper than that.
It was India that produced thousands of young men and women who willingly sacrificed their lives during the freedom struggle. Suicide is not merely death. It is death invited as an escape.
Guru Dutt's outcry in his classic of despair, Pyaasa — "Jala Do, Jala Do, Jala Do Yeh Duniya" — accurately captures that sentiment. Suicide, apart from all the other things it means, is a declaration of the degeneration of things. The rampant incidence of suicide is a telling comment on how we have abetted the degeneration of every system, every source of hope, from the Constitution to the courts, from school to Sachivalaya, from ideal to idiom. We may be a GDP-fat country, but are we doing well on the Happiness Index? No, clearly not. We need to envision India, once again, perhaps.
----
G.N. Devy is a literary scholar and cultural activist.
Original Headline: Death by wish
Source: The Telegraph India
URL: https://www.newageislam.com/spiritual-meditations/gn-devy/suicide-is-death-invited-as-an-escape/d/124460
New Age Islam, Islam Online, Islamic Website, African Muslim News, Arab World News, South Asia News, Indian Muslim News, World Muslim News, Women in Islam, Islamic Feminism, Arab Women, Women In Arab, Islamophobia in America, Muslim Women in West, Islam Women and Feminism