New Age Islam News Bureau
23 Jun 2020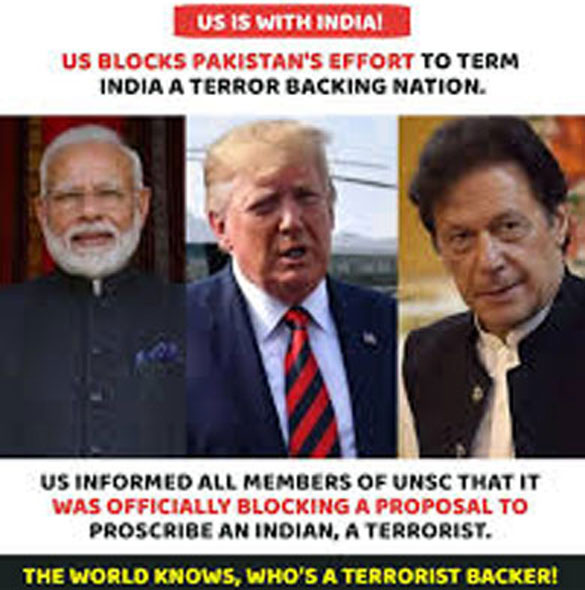 • Twitter Gets Telangana HC Notice on Covid-Islam Tweets
• Saudi Arabia Holds 'Limited' Hajj Pilgrimage For Various Nationalities
• Malaysia To Continue Monitoring Insults Against Islam, Prophet Muhammad, Says Deputy Minister
• Now, China Embraces Bangladesh In Trade
• Germany Arrests Syrian Doctor For 'Crimes Against Humanity': Prosecutor
• Iran Won't Negotiate with Trump Because He Is A 'Criminal, Not A President': Official
• Libya's GNA Rejects Emergency Summit on Egypt Proposal
• Maryam Shares Nawaz's Letter Penned To Her From Jail On Father's Day
North America
• US Blocks Pakistan's Effort to Term India Terror Backer
• US submits draft to UN Security Council calling for Iran arms embargo to be extended
• Trump, Bolton, Netanyahu terrified of Iran's might
• Canada warns Saudi dissident of possible Saudi plot
• The Lapses That Let a Saudi Extremist Shoot Up a U.S. Navy Base
• Ex-Trump aide says India-Pakistan crisis alarmed White House
--------
India
• Twitter Gets Telangana HC Notice on Covid-Islam Tweets
• Muslim Leaders Make Fresh Demand For 5% Muslim Quota in Maharashtra
• Muslim Graveyards Run Out Of Space In Delhi As Covid-19 Deaths Continue To Rise
• Mumbai terror attack accused Tahawwur Rana not a flight risk: Attorney to US court
• CRPF personnel killed, 2 terrorists gunned down in J-K's Pulwama
• Trump rejected Modi's waiver case on Iran curbs, writes Bolton
• Jammu and Kashmir: Soldier killed as Pakistani troops violate ceasefire
• Pak Sikhs condemn former minister's remark against Maharaja Ranjit Singh
--------
Arab world
• Saudi Arabia Holds 'Limited' Hajj Pilgrimage For Various Nationalities
• Coalition Aircraft Destroys Islamic State Camps in Iraq
• Locals pelt US convoy with stones in Syria's northeast to stop it from entering village
• Arab Coalition intercepts Houthi ballistic missiles targeting Saudi Arabia's Riyadh
• US supports Saudi Arabia's efforts to resolve dispute in Yemen's south: Official
• Arab Coalition welcomes Yemen gov, STC response to ceasefire, Riyadh agreement talks
• Saudi Arabia reopens cinemas with coronavirus protocols: The Dos and Don'ts
--------
Southeast Asia
• Malaysia To Continue Monitoring Insults Against Islam, Prophet Muhammad, Says Deputy Minister
• Malaysia still missing firm plan to end child marriage, says Sisters In Islam
• Lack of trust in state funds skewing zakat reporting - study
--------
South Asia
• Now, China Embraces Bangladesh In Trade
• World's Longest Internet Blackout Enters 2nd Yr In Myanmar
• Taliban's Mullah Baradar met with UN Special Envoy for Afghanistan
• Kabul accuses Taliban of killing 291 security personnel in past week
• Taliban reacts to killing of Afghan prosecutors close to Kabul
• 2 policemen killed, wounded in Kabul city pursuit
• Taliban kidnap 60 civilians in Afghanistan in a week
--------
Europe
• Germany Arrests Syrian Doctor For 'Crimes Against Humanity': Prosecutor
• EU raises 'serious concern' over Egypt's Libya remarks
• Dutch Kurd sentenced to community service for fighting ISIS in Syria
• Germany arrests suspected Assad regime torturer
• Stabbing at U.K. Park Is Declared a 'Terrorist Incident'
• Vehicle Attacks Rise As Extremists Target Protesters
• UK government issues official warning for Soleimani vigil at London Islamic centre
• British Jews petition UK govt. to reject nomination of right-wing new Israel ambassador
--------
Mideast
• Iran Won't Negotiate with Trump Because He Is A 'Criminal, Not A President': Official
• Iran Condemns UN Human Rights Council's "Biased" Resolution
• Senior MP: IAEA Resolution against Iran Not Binding Legally
• Atmar Asks for Iran's Continued Constructive Role in Afghanistan
• Yemen conducts large-scale attack deep in Saudi Arabia: Al-Masirah TV
• Palestine to present draft resolution to Security Council over Israeli annexation plan
• Ex-Knesset member calls for massive uprising against West Bank annexation
• Ex-Hadi minister defects, says Saudi Arabia seeks to partition Yemen
• Hezbollah video shows targets marked for retaliation in Israel
• Erdogan continues to muzzle voices critical of his government
--------
Africa
• Libya's GNA Rejects Emergency Summit on Egypt Proposal
• Renewed clashes in Tunisia's deprived southern Tataouine region
• Turkey speaks the language of strength, sends thousands of soldiers to Libya: EU FM
• Libyan National Army closes 200 km of airspace over Sirte: Spokesman
• IMN calls for Zakzaky's immediate release
• Somalia: Suicide bombing kills two civilians outside Turkish base
• Libya defends efforts to take Sirte, Jufra from Haftar
• Libyan government exposes Haftar's financial corruption
--------
Pakistan
• Maryam Shares Nawaz's Letter Penned To Her From Jail On Father's Day
• Saudi Arabia vows continued support to Pakistan on Kashmir issue
• PM Imran vows more shelter homes for low income groups
• Pakistan reopens three key trade routes with Afghanistan
Compiled by New Age Islam News Bureau
URL: https://www.newageislam.com/islamic-world-news/us-blocks-pakistan-effort-term/d/122195
--------
US blocks Pakistan's effort to term India terror backer
Jun 23, 2020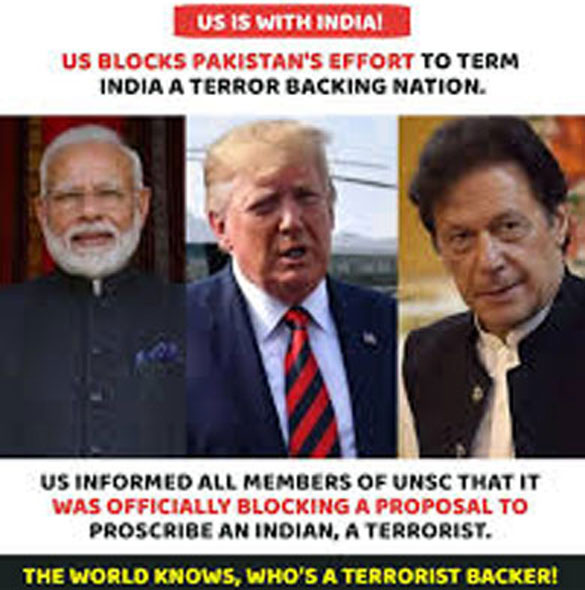 Pakistan's efforts, after the UN ban on Jaish-e-Mohammed (JeM) chief Masood Azhar, to draw a moral equivalence with India on the issue of cross-border terrorism have been nullified by the US.
Top Indian government sources told ToI that the US had formally informed all members of the UN Security Council (UNSC) on Friday that it was officially blocking, and thus terminating, a proposal to proscribe an Indian national by the UNSC 1267 sanctions committee.
Venu Madhav Dongara, an engineer with an Indian construction company active in Afghanistan, is 1 of the 4 Indian nationals Pakistan had linked with terror attacks on its territory. Pakistan was hoping to get Dongara listed as a global terrorist by the UNSC with support from China.
The US had in September last year put the proposal on a technical hold, expecting Pakistan to produce more evidence to prove its allegations against Dongara. With fresh evidence not forthcoming, but Pakistan still insisting on his listing by the Sanctions Committee, the US last week blocked the proposal, bringing it to an end formally.
If Pakistan still chooses to target Dongara, it will have to seek a new proposal.
Pakistan's decision to target Dongara was seen by India, and also friendly countries like the US, as an effort to get its own back on the Indian government after the UN ban on Jaish-e-Mohammed chief Masood Azhar last year. China had on 4 occasions earlier blocked the proposed ban on Azhar before finally falling in line with other UNSC member states in 2019.
According to Indian government sources, Islamabad had almost "on the bounce" prepared a "fictional" dossier on Dongara accusing him of financing terror attacks and linking him with groups like Tehreek-i-Taliban Pakistan. This was followed with similar allegations against 3 other Indian nationals who were working with an Indian firm in Afghanistan. All of them have since returned to India.
"We never really expected Pakistan to come up with any serious evidence. In Azhar's case, even China had to unblock the proposed ban because he hadn't just masterminded terror attacks but was also heading an organisation (JeM) already proscribed by the UN," said an Indian official.
Pakistan had for years claimed that there was no "solid evidence" against Azhar and used Indian national Kulbhushan Jadhav to back its allegations that India was aiding anti-Pakistan terror groups. After China allowed the ban to go through though, as Indian officials have said, Islamabad launched fresh efforts to prove that India also harboured terrorists.
"We do hope Pakistan will learn a lesson from this and not insist on a ban on other Indian nationals it has falsely linked with terrorism," he added.
The US action has again underscored the significance of Indo-US cooperation on the issue of coss-border terrorism in all its forms. It is important to recall here that even the ban on Azhar last year by UN was made possible after the US gave an ultimatum to China that if the latter didn't drop its opposition by a certain date (April 23), the same proposal would be directly introduced in UNSC, bypassing the 1267 committee.
In 2017, India and US had introduced a new consultation mechanism on domestic and international terrorist designations listing proposals.
PM Narendra Modi and President Donald Trump had after their summit this year also called on Pakistan to ensure that no territory under its control was used to launch terrorist attacks, and to expeditiously bring to justice the perpetrators of such attacks, including 26/11Mumbai and Pathankot.
https://timesofindia.indiatimes.com/india/us-blocks-pakistans-effort-to-term-india-terror-backer/articleshow/76519224.cms
--------
Twitter gets Telangana HC notice on Covid-Islam tweets
Jun 23, 2020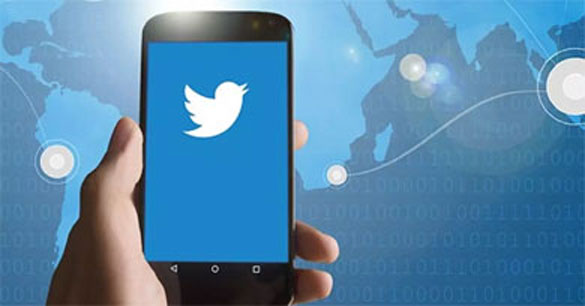 T'gana HC notice to Twitter on Covid-Islam tweets - Rediff ...
----
HYDERABAD: Telangana high court on Monday issued notices to Twitter, the Union government and home secretaries asking why provocative tweets linking the novel coronavirus pandemic to Islam and Muslims had not been removed. While giving the respondents four weeks to reply, the court has also asked why a criminal case should not be filed against Twitter.
The notices were issued after advocate Khaja Aijazuddin filed a PIL accusing the social networking behemoth of giving hatemongers a platform to spread fear against Islam during the current crisis. He urged the court to stall all attempts to disturb communal harmony in society and remove the content which, he said, was trending on Twitter for the last few months.
Ensure hate campaign ends: Petitioner
Aijazuddin, in his plea, also found fault with state and central governments, claiming they remained mute spectators in the midst of a malicious campaign through scores of Twitter handles created by hatemongers. He also named some popular and disturbing hashtags — #Islamiccoronavirusjihad, #Coronajihad, #Tablighijamat, #Nizamuddinidiots and #TablighiJamatVirus.
A bench of Chief Justice Raghavendra Singh Chauhan and Justice B Vijaysen Reddy also issued notices to the Telangana DGP and Hyderabad police commissioner. The petitioner mentioned Twitter's Mumbai office in his plea. Describing the posts as Islamophobic, he wanted the cabinet secretary along with home secretary to take immediate steps to ensure the campaign is stopped across all social media platforms.
Aijazuddin, in his petition, lamented that despite a clear message from the World Health Organisation that Covid-19 cannot be linked to any religion, the hate campaign did not stop. "This is heaping insults on Islam and hurting the feelings of Muslims and it should stop immediately," he said. A religious congregation was held between March 13 and March 15 by Tablighi Jamat at Nizamuddin, Delhi, which several scholars and devouts from across the world and different states attended. During the subsequent lockdown, several attendees were found to be Covid-19 positive who were quarantined and treated, he said.
"This is being used as a basis for spreading hatred against Muslims despite clear message from WHO, which strongly desisted any attempts to link Covid-19 to any religion," he said, adding, "unfortunately, my representations to the Centre and state to stop this hate virus did not yield any response."
https://timesofindia.indiatimes.com/city/hyderabad/twitter-gets-telangana-hc-notice-on-covid-islam-tweets/articleshow/76521095.cms
--------
Saudi Arabia Holds 'Limited' Hajj Pilgrimage For Various Nationalities
22 June 2020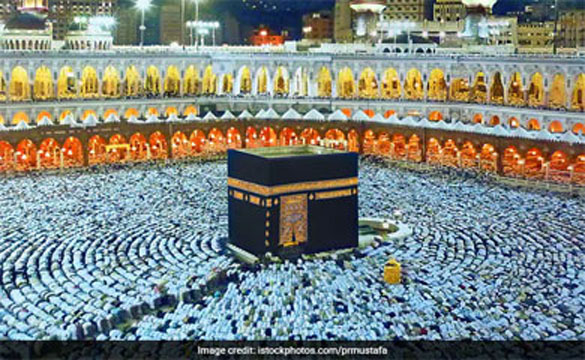 The hajj is a must for able-bodied Muslims at least once in their lifetime (File)
-----
Saudi Arabia will allow Hajj pilgrimage for a 'limited number' of people this year, due to the continued risk of the coronavirus pandemic, the Ministry of Foreign Affairs (MOFA) said on Monday.
Those people will be of different nationalities and will be people who reside in Saudi Arabia.
Visit our dedicated coronavirus site here for all the latest updates.
Hajj is one of the five pillars of Islam and a must for able-bodied Muslims at least once in their lifetime. Approximately, 2.5 million pilgrims typically visit the holiest sites of Islam in Mecca and Medina for the week-long Hajj.
The ministry stressed in its statement that the Kingdom has always set the safety and security of Muslim pilgrims aiming to perform Hajj and Umrah as a top priority.
"In light of continuation of the pandemic and the risks of Coronavirus spreading in crowded spaces and large gatherings, and its transmission between countries, and the increase in average infections globally, it has been decided that Hajj for this year will be held whereby a very limited number of pilgrims from various nationalities who already reside in Saudi Arabia, would be able to perform it," MOFA said.
"This decision is taken to ensure Hajj is performed in a safe manner from a public health perspective while observing all preventative measures and the necessary social distancing protocols to protect human beings from the risks associated with this pandemic and in accordance with the teachings of Islam in preserving the lives of human beings."
This year's Hajj is expected to start towards the end of July.
In late February, Saudi Arabia announced the temporary suspension of entry for individuals seeking to perform Umrah pilgrimage in Mecca or visiting the Prophet's Mosque in Medina, as part of the measures to contain the spread of COVID-19.
On March 4, the Kingdom also suspended Umrah pilgrimage for its citizens and residents. By mid-March, the Kingdom had suspended performing group Friday and daily prayers in all of its mosques as a precaution against the coronavirus as well.
However, the Kingdom had started at the end of May implementing its phased re-opening plan.
It shortened curfew, allowed the resumption of some economic activities, allowed performing group prayers in mosques, the return of public and private employees to work from their offices, the resumption of dine-in services in restaurants and cafes, the operation of domestic flights, among others.
The third stage of the Kingdom's re-opening plan started on Sunday, which dictated that Saudi Arabia will return to "normalcy" in all areas in the Kingdom, except in Mecca, and restore conditions to how life was before implementing curfews.
https://english.alarabiya.net/en/coronavirus/2020/06/22/Coronavirus-Saudi-Arabia-to-hold-limited-Hajj-pilgrimage.html
--------
Malaysia To Continue Monitoring Insults Against Islam, Prophet Muhammad, Says Deputy Minister
22 Jun 2020
LABUAN, June 22 — The Department of Islamic Development Malaysia (Jakim) will continue to monitor any insults against Islam and Prophet Muhammad on the social media.
Deputy Minister in the Prime Minister's Department (Religious Affairs) Ahmad Marzuk Shaary said that there had been several cases related to postings in the various social media platforms that were brought to court and that showed the seriousness of Jakim in addressing the issue.
"Malaysia is a Muslim-majority country and Islamic teaching should therefore be respected and upheld at all platforms.
"Jakim via its monitoring unit has been put on alert over the religiously offensive online posting deemed insulting to Islam and the Prophet Muhammad we consider this is as a serious offence that should not be committed by any individual," he said.
He said this to reporters after a town hall programme with Federal Territory Islamic Religious Council (MAIWP), Federal Territory Islamic Religious Department (Jawi) and Zakat Collection Centre (PPZ) at Kompleks Darul Kifayah here today.
Ahmad Marzuk said it was crucial to uphold the unity and the harmony of the multi-religious community with in the country.
"We must admit the phenomenon (religious offensive posting) in the country is still rampant even before we (Perikatan Nasional) took over the government.
"The freedom (to use social media) granted by the government must not be abused to the extent of offending and insulting other religion that potentially lead to the religious and racial tension," he said.
"Jakim will continue to work together with the Malaysian Communications and Multimedia Commission (MCMC) to address the religiously offensive and provocative online posting," he said.
https://www.malaymail.com/news/malaysia/2020/06/22/jakim-to-continue-monitoring-insults-against-islam-prophet-says-deputy-mini/1877799
--------
Now, China embraces Bangladesh in trade
Kallol Bhattacherjee
JUNE 19, 2020
Beijing grants tariff exemption to 97% of Dhaka exports
In a significant show of economic diplomacy in South Asia, China has announced tariff exemption for 97% of exports from Bangladesh. And diplomatic sources of Bangladesh have described the Chinese move as a "major success" in Dhaka-Beijing relationship.
The Ministry of Foreign Affairs of Bangladesh announced on Friday that 97% of items covering fisheries and leather products would be exempted of Chinese tariffs.
Beijing's decision came a month after Prime Minister Sheikh Hasina and President Xi Jinping discussed enhancing bilateral relation in the background of the economic hardship triggered by the COVID-19 pandemic.
"As part of our economic diplomacy, Bangladesh had written to China to exempt our export items from tariffs. In response to this China's State Council Tariff Commission has issued a notification recently. Bangladesh is among the Least Developed Countries (LDCs) and that is why this decision was taken by China", announced Mohammed Touhidul Islam, Senior Information Officer of the Ministry of Foreign Affairs.
Friday's announcement is expected to help Bangladesh cushion the economic impact of the pandemic and also emerge as a possible beneficiary alongside Vietnam and Chile of the U.S.-China trade war.
Bangladesh imports around $15 billion in Chinese goods but its China-bound exports had been very low in comparison. The supply chain disruption caused by U.S.-China trade war is likely to be filled by a boost in export of tariff-exempted goods from Bangladesh. Multiple sectors of Bangladesh are likely to be major beneficiaries of this move.
"Bangladesh already receives tariff-exemption for 3095 items under the Asia Pacific Trade Agreement (APTA). As a result of the latest announcement, a total of 8256 goods from Bangladesh will be exempted of Chinese tariffs", Mr. Islam said.
https://www.thehindu.com/news/international/now-china-embraces-bangladesh-in-trade/article31868260.ece
--------
Germany arrests Syrian doctor for 'crimes against humanity': Prosecutor
22 June 2020
A Syrian doctor living in Germany has been arrested on suspicion of carrying out crimes against humanity at a prison in his war-torn country of origin, prosecutors said Monday.
For all the latest headlines follow our Google News channel online or via the app
The suspect, identified as Alaa M., is accused of having "tortured a detainee ... in at least two cases" at a prison run by Syrian intelligence services in the city of Homs in 2011, said German federal prosecutors in a statement.
Alaa M. was called to the assistance of a man who had suffered an epileptic fit after being detained for taking part in a protest, the statement said.
He then proceeded to beat the man with a plastic pipe. "Even after he had gone down, Alaa M. continued the beatings and additionally kicked the victim," the statement said.
The next day, Alaa M. and another doctor are said to have subjected the victim to further beatings. He later died, though the cause of death is unclear.
Alaa M. left Syria in mid-2015 and moved to Germany, where he also practiced as a doctor.
Syria's civil war, which started with the brutal repression of anti-government protests, has killed more than 380,000 people and displaced nearly half the country's pre-conflict population.
The UK-based Syrian Observatory for Human Rights monitoring group estimates that at least 100,000 people have died from torture or as a result of horrific conditions in government prisons.
In April, the first court case worldwide over state-sponsored torture by Bashar al-Assad's regime opened in Germany.
The two defendants are being tried on the principle of universal jurisdiction, which allows a foreign country to prosecute crimes against humanity.
Germany has taken in more than 700,000 Syrian refugees since the start of the conflict.
https://english.alarabiya.net/en/News/middle-east/2020/06/22/Germany-arrests-Syrian-doctor-for-crimes-against-humanity-Prosecutor.html
--------
Iran won't negotiate with Trump because he is a 'criminal, not a president': Official
22 June 2020
Iran will neither enter talks with US President Donald Trump nor will it abandon its current foreign policy, a senior military advisor to Supreme Leader Ali Khamenei said.
"We will not negotiate with Donald Trump in any way, because we consider him a criminal, not a president," state media quoted Maj. Gen. Hossein Dehghan as saying on Monday.
"We will not negotiate about our ballistic missile programs, and we will continue our regional policy," said Dehghan.
Iran has sought to expand its influence in the region using its vast network of proxies known as the "resistance axis."
Some of the militias supported by Iran include the Houthi militia in Yemen, Hezbollah in Lebanon, Hamas and the Islamic Jihad Movement in Gaza, and dozens of other militias in Syria and Iraq.
Any US action against Iran in the Arabian Gulf will be met with an extensive response, warned Dehghan.
Tensions between the US and Iran have escalated since Trump withdrew from the Iran nuclear deal in 2018 and launched a "maximum pressure" campaign against Tehran.
The Trump administration wants a more comprehensive deal that would cover nuclear issues, Iran's ballistic missile program and Iranian activities in the Middle East.
Iran is willing to hold talks with Saudi Arabia without any preconditions, claimed Dehghan.
https://english.alarabiya.net/en/News/middle-east/2020/06/22/Iran-won-t-negotiate-with-Trump-because-he-is-a-criminal-not-a-president-Official.html
--------
Libya's GNA rejects emergency summit on Egypt proposal
22 June 2020
The Libyan Government of National Accord rejects for the second time an emergency Arab League summit on Egypt's proposed resolution for the North African country.
In a tweet, the government's Ministry of Foreign Affairs said that the emergency summit invitation violates article 5, paragraph 10 of the internal system of the League's council.
The summit, to be held by videoconference because of concerns about coronavirus, was called for by Egypt, a key supporter of the GNA's eastern-based rival, the Libyan National Army (LNA).
Declaration of war
Earlier on Monday, the GNA's Presidential Council said that Egyptian President Abdel Fattah al-Sisi's comments that Egypt will defend its national interests were a "declaration of war."
The statement comes in response to al-Sisi ordering the Egyptian army to be ready to intervene in Libya, where the Turkish-backed GNA took key ground against the Benghazi-based Libyan National Army (LNA) last week.
Egyptian Cairo Initiative ceasefire
Siala complained there had been no prior consultation with his government, even though the meeting concerned Libya, and said the virtual format of the meeting was not appropriate for addressing the thorny issues involved.
The GNA has been in the ascendancy since its Turkish-backed forces defeated a year-long offensive by the LNA, led by Gen. Khalifa Haftar, against the capital earlier this month and drove them out of western Libya.
Egypt responded with a peace initiative that was welcomed by fellow LNA supporters but rejected by the GNA and Turkey.
Oil-rich Libya has been torn by violence, drawing in tribal militias, extremists and mercenaries since the 2011 toppling and killing of longtime dictator Muammar Gaddafi in a Western-backed uprising.
https://english.alarabiya.net/en/News/north-africa/2020/06/22/Libya-s-GNA-rejects-emergency-summit-on-Egypt-proposal.html
--------
Maryam shares Nawaz's letter penned to her from jail on Father's Day
Jun 23, 2020
Pakistan Muslim League-Nawaz (PML-N) Vice President Maryam Nawaz on Sunday shared her father's brief letter written to her while both of them were serving jail term last year.
"Every day is #FathersDay for me but today there is no greater tribute than this brief letter. That even while going [to face] one revenge to another, the father is not concerned about his person, but about the daughter lying in the other dark prison cell. One life is too little to sacrifice for such a father!" she said in a tweet on the occasion of Father's Day.
The brief handwritten letter in Urdu language penned on Oct.11, 2019, shared in the tweet, reads: "Dear daughter Maryam, Assalam-o-Alaikum. (The) NAB men are taking me away (from Kot Lakhpat Jail to National Accountability Bureau's offices in Lahore) in Chaudhry Sugar Mills case today. I pray to Allah that He may create relief for us all. Take care of yourself and don't worry. Allah may grant His mercy in abundance. My prayers are with you. Allah Hafiz. Father."
The former prime minister is in London since November 2019 as the Lahore High Court (LHC) granted him bail for treatment of his complicated heart problem after more than one medical boards set up by the government advised his treatment abroad as no local hospitals had the required facilities.
https://www.pakistantoday.com.pk/2020/06/23/maryam-shares-nawazs-letter-penned-to-her-from-jail-on-fathers-day/
--------
North America
US submits draft to UN Security Council calling for Iran arms embargo to be extended
23 June 2020
The US has shared a draft resolution with members of the United Nations Security Council that would extend an arms embargo on Iran indefinitely, according to diplomats.
With the ban on arms transactions with Iran set to expire in October under terms of the 2015 nuclear deal, the US draft calls on all countries to "prevent the direct or indirect supply, sale, or transfer" of weapons to and from the Islamic Republic unless a Security Council committee approves it at least 30 days in advance on a case-by-case basis, according to a copy of the text obtained by Bloomberg News.
For all the latest headlines follow our Google News channel online or via the app.
The US proposal Monday came after Russia and China, two veto-wielding members of the council, have already said they won't support extending the embargo because they blame President Donald Trump for exiting the nuclear accord unilaterally.
Diplomats expect a clash at the council over the next few months because the US is threatening that it will invoke a "snapback" provision in the 2015 deal if it doesn't get its way, which would reimpose all UN sanctions against Tehran.
The Security Council is set to begin negotiations on the resolution on Wednesday, diplomats said. Earlier this month, US Ambassador Kelly Craft told reporters that the resolution had already been shared with close allies and Russia, and that the text would be circulated among the rest of the council soon.
The American resolution cites the conclusion by UN Secretary-General Antonio Guterres in his most recent report that missiles and drones used in several attacks against Saudi Arabia in 2019 originated in Iran.
The draft expresses "grave concern about the risk that these attacks posed to global energy supplies, to freedom of navigation in the region, to the safety of persons working in the energy and maritime transportation sectors and to the environment."
It adds that "such attacks and continued proliferation of arms and related material by Iran constitute a threat to international peace and security."
The Security Council is set to begin negotiations on the resolution on Wednesday, diplomats said. Earlier this month, US Ambassador Kelly Craft told reporters that the resolution had already been shared with close allies and Russia, and that the text would be circulated among the rest of the council soon.
Iran "categorically" rejected the UN findings, saying in a statement earlier this month that the secretariat "lacks the capacity, expertise, and knowledge to conduct such a sophisticated and sensitive investigation."
The expiration of the arms embargo theoretically would let Iran move ahead with purchases of conventional weapons from Russia and China. Iran could modernize its forces by buying advanced weapons systems that it has mostly been unable to acquire for decades, including fighter aircraft and main battle tanks, the Pentagon warned in November.
The issue takes on added political emphasis for Trump, with the October expiration coming just weeks before the US presidential election.
https://english.alarabiya.net/en/News/world/2020/06/23/Washington-recognizes-Security-Council-draft-condemning-Aramco-attack.html
--------
Trump, Bolton, Netanyahu terrified of Iran's might
22 June 2020
By Kevin Barrett
John Bolton has leaked the manuscript of his new unapproved book about his experiences in the Trump administration. And of course, the top headlines are that Bolton is confirming all these other reports that Trump is incompetent. And also, I think Bolton is echoing earlier reports that the hawkish side of the national security deep state doesn't find Trump a very good leader, because Trump is not reliable, and his instinct is to try to stay away from large wars.
Now Bolton tells us that he joined the Trump administration with hopes of getting some large wars, especially with Iran. Bolton is part of the Netanyahu axis, which seeks a big Middle Eastern war on Iran, and Bolton apparently pressured Trump to try to get that going. And Trump told Bolton according to Bolton's book that Trump had already told Netanyahu that he would support any Israeli attack on Iran.
Of course, what Trump didn't say here, and Bolton is kind of highlighting, is that Trump is not interested in attacking Iran himself. Now from Netanyahu's perspective, apparently Trump's reassurance wasn't good enough because Israel has not attacked Iran.
There have been reports in the past that Netanyahu wanted to and was restrained by more level headed people in his own government.
So what are we to make of these two evil clowns, with Trump being mostly clown, and Netanyahu being mostly evil?
Well, they're doing a kind of a dark comedy routine here. They're both afraid to attack Iran. It's kind of humorous. If you look at the statistics about Iran's economy, its military and so on, it's nowhere near the level of the US, and even in terms of the military Israel has hundreds of nuclear weapons, they admit to nearly 100, but they have probably 400, and they are armed to the teeth and funded and supported by the world's wealthiest and most powerful nations starting with the United States.
And yet Israel is terrified of Iran, so terrified by Iran's truth-telling that Israel feels the need to try to trick the Americans into fighting Iran on behalf of Israel. Whereas Trump is a chest-thumping braggart and basically a coward and a bully who is always willing to say things, and was willing to launch a cowardly sneak attack ambush of General Qassem Soleimani, who would have been... the future president, and he's not willing to actually have a war—as was shown when Iran just utterly smashed and demolished the US military base in Iraq in retaliation. And Trump sat in his hands and did nothing.
So both Trump and Netanyahu preside over these huge but totally corrupt militaries and countries. And they're both afraid to go after Iran. And they're both kind of saying to the other guy you do it. No, you do it, I'm afraid to take on Iran. You do it and I'll have your back. And Trump says to Netanyahu I'll have your back, and Netanyahu kind of says yeah right, sure you will. And he knows that Trump is always going to back down.
So it's actually kind of funny here. The world's most powerful and corrupt groups are desperate to try to end the Islamic Republic, but they're afraid to do it, and they're bumbling and they're tripping over each other's feet. It's kind of a tragic-comic approach to trying to attack Iran.
So, you know, it brings up the Quranic line: "They plot and Allah plots (plans) and Allah is the best of plotters (planners)." And thus far, the enemies of Iran have been foiled at every turn by their own idiocy, their own hubris, and it may be, by the will of God.
Full report at:
https://www.presstv.com/Detail/2020/06/22/628033/Trump,-Bolton,-Netanyahu-all-are-terrified-of-Iran
--------
Canada warns Saudi dissident of possible Saudi plot
Barry Ellsworth
22.06.2020
TRENTON, Canada
A close Canadian associate of murdered journalist Jamal Khashoggi has been warned by police that he may be marked for assassination or kidnapping by the Saudi government.
Omar Abdulaziz, a prominent critic of Saudi Arabia, has proven a thorn in the side of the Saudi regime for years and has incurred the wrath of the Kingdom's Crown Prince Mohammed bin Salman (MBS).
Abdulaziz, 29, is now firmly on the radar of MBS.
In an interview Sunday with the UK newspaper The Guardian, Abdulaziz said he was warned by the Royal Canadian Mounted Police (RCMP) of a possible plot against him.
"[RCMP] received some information regarding my situation that I might be a potential target," said Abdulaziz, who is in exile in Canada. "MBS and his group or – I don't know – his team, they want to harm me. They want to do something, but I don't know whether it's assassination, kidnapping, I don't know – but something not OK for sure."
This is not the first time Abdulaziz has found himself the target of the Kingdom.
In 2018, the Citizen Lab at the University of Toronto told him that his cellphone had been hacked, most likely by the Saudis. After the hack, some friends and family of Abdulaziz found themselves in a Saudi jail.
But the tactic failed to stifle Abdulaziz.
"So many people are scared," he told the CBC in 2018. "Someone has to [stand] against this. And I do believe that things are going to be changed soon."
That has not happened, at least not yet.
In 2009, he arrived in Canada on a scholarship to study English at McGill University. But he became more disenchanted with the Kingdom's repression of its people and he took to YouTube and Twitter to express his dissatisfaction. He has a large Twitter following.
In 2013, the scholarship was revoked but he was granted political asylum in Canada as he continued his criticism of the regime.
The danger warning this week has special significance, said his lawyer, Alaa Mahajna.
"In his previous contacts with the Canadian government, he was always informed about the general threats and risks to him, but this time it is different," said Mahajna. "The warning about serious threats to his life was different this time. It was formal and conveyed with a clear sense of urgency and advice to take precautions. It felt more credible and more concrete."
Meanwhile, the Saudi Arabia regime has continued to deny that it is complicit in the murder of Abdulaziz's friend, Khashoggi.
Instead, the Saudis insisted the killing was the result of a "rogue operation" and five people were sentenced to death and three others were jailed.
But in March, Turkey announced indictments against 20 Saudis for the Khashoggi murder.
Khashoggi was silenced by murder, but Abdulaziz said he feels secure in Canada.
Full report at:
https://www.aa.com.tr/en/americas/canada-warns-saudi-dissident-of-possible-saudi-plot/1886037
--------
The Lapses That Let a Saudi Extremist Shoot Up a U.S. Navy Base
By Michael LaForgia and Eric Schmitt
June 21, 2020
President Trump stepped before the cameras at a White House news conference less than a month after his inaugural and declared that he was already taking bold steps to keep "radical Islamic terrorists" out of the United States.
"Our citizens will be very happy when they see the result," Mr. Trump said, foreshadowing orders he would issue requiring tougher screening of visa applicants. "Extreme vetting will be put in place."
But that "extreme vetting" did not stop precisely the sort of person Mr. Trump's policy was supposed to root out: Second Lt. Mohammed Alshamrani of Saudi Arabia, a 21-year-old Qaeda loyalist who was part of a prestigious training program at the naval air station in Pensacola, Fla. This past December, Lieutenant Alshamrani opened fire in a classroom building at the base, killing three sailors and wounding eight other people before being fatally shot by sheriff's deputies.
The episode, one in an alarming series of insider attacks on U.S. military bases, forced American officials to acknowledge serious problems in their vetting systems and pledge reforms.
But a New York Times review reveals lapses far more extensive than previously known in how international military students are selected, screened and monitored once in the United States. Even the sophisticated antiterrorism systems developed after the Sept. 11, 2001, attacks failed to identify the future gunman.
Breakdowns in vetting systems in the United States and Saudi Arabia occurred at virtually every step of the way. The Times examination, including a review of government records and interviews with more than two dozen current and former American officials and friends and relatives of Lieutenant Alshamrani, found that:
Saudi security services failed to detect early clues from Lieutenant Alshamrani's online life that might have disqualified him from joining the military and prevented him from receiving clearance to apply for the American training program.
The American vetting system operated by the State Department and the Pentagon, with access to vast U.S. intelligence and law enforcement data, failed to spot a pattern of troubling social media activity that connected him with extremist ideology.
An insider threat program developed by the Pentagon after the shootings at Fort Hood in Texas in 2009 and the Washington Navy Yard in 2013 did not monitor his movements and actions once the lieutenant arrived in the United States — because officials had not extended it to cover military trainees from foreign countries.
Lieutenant Alshamrani was in contact with Al Qaeda beginning two years before coming to the United States for training, and remained so up until the night before the shooting.
"The ball was dropped," said Martin Reardon, a retired F.B.I. counterterrorism specialist who was assigned to the embassy in Riyadh in the early 2000s, adding that the failure pointed to a need to commit more resources to screening foreign trainees. "It's something that I think the Department of Defense and all of the U.S. agency sections that are involved in this training are going to have to do."
One reason Lieutenant Alshamrani proved so difficult to detect, American defense and intelligence officials said, was that he represented a new kind of terrorist. He was not directed start to finish by Al Qaeda, nor was he simply inspired by online jihadist ideology. Instead he more closely resembled a self-directed contractor who was strongly enabled by Al Qaeda's Yemeni branch.
"A self-directed contractor could now become the most popular approach, because it allows tactical flexibility on the part of the attacker, which could result in a higher level of success," said Colin P. Clarke, a senior fellow at the Soufan Center, a New York-based research organization.
Lieutenant Alshamrani's dream was to learn to fly, family members said.
Born in a small farming town in southern Saudi Arabia, he grew up in Al Ahsa, not far from the sprawling Saudi Aramco compound in the eastern part of the country. His father had moved there to work in the local airport, eventually rising to be a security official.
As a young man, Lieutenant Alshamrani seemed more serious than his peers, friends recalled. The Alshamranis were observant Muslims who prayed, but their practice of Islam was not considered especially strict, Galat bin Mitshoosh, a retired detective in a prosecutor's office in southern Saudi Arabia who knows the family, said in an interview with The Times in December.
Lieutenant Alshamrani became active on Twitter in 2012, when he was 14, according to an internal Saudi government report compiled shortly after the shooting. At that time, he mainly focused on poetry and the Quran.
But a little more than three years later, according to the Saudi report, Lieutenant Alshamrani began following some religious figures the Saudi government has characterized as hard-liners — Abdulaziz al-Tarifi and Ibrahim al-Sakran, both Saudis, who were jailed in 2016, and some Kuwaiti and Jordanian clerics. Lieutenant Alshamrani's views became radical, the Saudi report said.
In 2015, the lieutenant had his initial contacts with operatives from Al Qaeda in the Arabian Peninsula, the same Yemen-based group that had trained, directed and deployed the so-called underwear bomber, Umar Farouk Abdulmutallab, a decade earlier. It is unclear exactly how Lieutenant Alshamrani's relationship with the Qaeda branch came about, or who contacted whom.
(American investigators learned of his contacts with Al Qaeda only months after the shooting, and only after the F.B.I. bypassed the security features on at least one of Lieutenant Alshamrani's two iPhones to discover the contacts.)
Lieutenant Alshamrani moved toward his longtime goal to fly when he was accepted by the Saudi Air Force, long considered the most elite branch of the Saudi military, to train at its King Faisal Air Academy in Riyadh. "Since he was a kid, he'd dreamed of being a pilot, and he worked so hard for it," his brother, Abdullah Alshamrani, told The Times.
Lieutenant Alshamrani's online life might have disqualified him from joining the Saudi military, but no red flags went up. He went on to excel at the academy and by 2017 was one of two students picked from his class of several hundred for an even bigger dream: a training program in the United States.
"He was amazed by America's military force, just really impressed by the military," his brother said.
In the Saudi military, candidates for foreign training programs are typically nominated by their squadron commanders, who send the nominations up the chain of command in the kingdom's Defense Ministry. As a prospective trainee in the American flight program, Lieutenant Alshamrani was supposed to have been thoroughly screened by Saudi security forces before his name was even put forward.
Saudi authorities had no access to the lieutenant's cellphone data, unlike the F.B.I. after the shooting occurred, but at this point they should have been aware that the lieutenant's public Twitter account was following online figures whom the Saudis considered dangerous extremists, said Mr. Clarke of the Soufan Center, who wrote an analysis of the case for West Point's Combating Terrorism Center.
"The account did have his first and last name in Arabic and was tied to several posts which, at least after the fact, made it clear Alshamrani was responsible for operating the account and its content," Mr. Clarke said in an interview.
The fact that the Saudis missed him points to serious gaps in their vetting process, and implications far beyond one attack by a Saudi officer in the United States, said Bruce Riedel, a former C.I.A. officer now with the Brookings Institution.
"All the vetting in the world isn't going to work if the Saudi ministry responsible for internal security is asleep at the switch," Mr. Riedel said. "Al Qaeda has infiltrated the Saudi military and the Ministry of Interior was unaware of that."
The Saudi Embassy in Washington did not respond to multiple requests for comment.
Vetting Fails Again and Again
After passing through the hands of Saudi authorities, Lieutenant Alshamrani's application for a visa to the United States landed in the consular section of the American Embassy in Riyadh in the summer of 2017.
The lieutenant's information was first fed into a database kept by a special Department of Homeland Security vetting unit that has operated in Saudi Arabia after the Sept. 11 attacks. A consular officer used his passport and photograph to run still more checks — including facial recognition searches — on powerful databases fed by the American government's central repository of information about terrorist identities.
It is not uncommon for the searches to turn up information that prevents military trainees from obtaining visas. But American Embassy officials, who are largely restricted from knocking on doors and taking other steps associated with deep background investigations, did not check the lieutenant's social media history because such checks were not required at the time. Lieutenant Alshamrani's application raised no suspicions.
One problem was that he was applying for a diplomatic visa as part of the elite training programs that are often important components of multibillion-dollar arms sales. In the last five years alone, Saudi Arabia has bought more than $45 billion in American weapons and training.
Although the State Department had cabled all embassies at Mr. Trump's orders earlier in 2017 to step up screening of visas, the extra scrutiny was applied to immigrant visas and not to diplomatic applications, a senior American Embassy official in Riyadh said.
Embassy workers affixed an A-2 diplomatic visa to Lieutenant Alshamrani's passport that would allow him to come and go freely between the United States and Saudi Arabia.
Pentagon officials, who received his application only about two weeks before he was to arrive in the United States, found no problems in a final cursory check.
In August 2017, Lieutenant Alshamrani landed at Lackland Air Force Base in San Antonio, Texas, where he began language training.
Two months later, an American government oversight authority, the Special Inspector General for Afghan Reconstruction, warned in a report sent to the heads of the State Department, the Pentagon and the Department of Homeland Security that the relatively hands-off screening process for foreign military trainees created "potential national security vulnerabilities."
But nothing changed. By then, Lieutenant Alshamrani had achieved for himself one of the rarest and most useful positions an aspiring jihadist could hope to secure. He was a U.S. military insider with ties to a foreign terrorist group.
More Lapses in the U.S.
Lieutenant Alshamrani continued to slip through the cracks throughout his time in the United States. The Pentagon system to monitor insider threats — created after the fatal shootings at Fort Hood and the Washington Navy Yard — was focused only on American service members, not on the 5,000 international military students who were training in the United States, including some 850 Saudis.
And though Lieutenant Alshamrani used an American cellphone connected to American networks to remain in contact with leaders of Al Qaeda in the Arabian Peninsula while he was living in the United States, his communications remained undetected by American authorities — raising questions about gaps in the far-reaching digital surveillance system that is supposed to sound an alarm about impending attacks.
His diplomatic visa was in the meantime allowing him to travel freely. He returned to Saudi Arabia during a school break and then traveled back to the United States in February 2019, ready to resume his studies in Pensacola.
That July, Florida records show that the lieutenant obtained a state hunting license, which the authorities said he used to buy a Glock 45 9-millimeter pistol and an extended magazine.
On Sept. 11, 2019, Lieutenant Alshamrani posted a cryptic message on social media, saying that "the countdown has begun." The same month, he wrote out a will purporting to explain himself, saved it using the Notes app on his iPhone and sent a copy to Al Qaeda's Yemeni branch. Over Thanksgiving, he visited the Sept. 11 memorial in New York City.
He remained in regular touch with Al Qaeda as he finalized meticulous plans for the attack. For the site of the shooting, he chose Building 633, where generations of pilots had gone through aviation preflight indoctrination classes, a rite of passage on the way to becoming an aviator.
"He continued to confer with his AQAP associates right up until the end, the very night before he started shooting," Christopher A. Wray, the F.B.I. director, said in January.
On Dec. 5, 2019, the lieutenant screened videos of mass shootings during dinner with fellow Saudi trainees. The next morning, before 7, he wrote out a final screed on Twitter, calling the United States a "nation of evil." Then he took up his pistol and some extra magazines, walked into the training building and started firing.
Lieutenant Alshamrani fatally shot Ensign Joshua Kaleb Watson, 23, of Coffee, Ala., who was the officer manning the building's front desk. He also shot and killed Airman Apprentice Cameron Scott Walters, 21, of Richmond Hill, Ga., who was standing watch, and Airman Mohammed Sameh Haitham, 19, of St. Petersburg, Fla.
He moved down a hallway and fired through the door of the office where paperwork is processed for international students, wounding three more sailors. Then he exchanged fire with two base police officers, hitting one in the thigh, according to Escambia County sheriff's records.
Moving to a stairwell, he traded more fire with a pair of sheriff's deputies, wounding both. A third deputy caught him as he came down another flight of stairs, getting off a shot that struck the lieutenant in the chest before his pistol jammed. The deputy fell back as three more deputies, armed with long guns and a pistol, confronted Lieutenant Alshamrani, shooting and killing him.
The entire attack lasted about 15 minutes.
Plugging the Vetting Gaps
Days after the shooting, Defense Secretary Mark T. Esper suspended operational training for the 852 Saudi military students in the United States, limiting them to classroom instruction. He ordered an immediate review of policies for vetting foreign students and granting access to American military bases.
The suspension of operational training for hundreds of Saudi military students was an extraordinary rebuke by the Pentagon, especially at a time when Mr. Trump had tamped down suggestions that the Saudi government must be held to account on an array of recent issues.
Even before the shooting, the White House had been fighting efforts in Congress to cut military aid to the Saudis, a reflection of anger over the continuing war in Yemen, with tolls of civilian casualties growing, and the brutal killing in Istanbul of Jamal Khashoggi, a Saudi dissident and journalist who had been granted legal residence in the United States.
In mid-January, Attorney General William P. Barr announced that Lieutenant Alshamrani had most likely acted alone. Still, 21 other Saudi military students were expelled from the United States after investigators found that many had links to extremist organizations.
About a week later, Mr. Esper said he had ordered "far more comprehensive" vetting for foreign military students, including a more thorough examination of their social media accounts and interactions, as well as "continuous monitoring" during their stay in the United States.
Under the new rules, Pentagon officials would receive the names of international military students further in advance to allow more thorough vetting before students arrived in the United States. The Pentagon ordered increased supervision of Saudi students in the United States by supervisors holding at least the rank of colonel. New restrictions were also put in place on foreign military students possessing or using firearms.
Full report at:
https://www.nytimes.com/2020/06/21/us/politics/saudi-gunman-vetting.html?utm_source=iterable&utm_medium=email&utm_campaign=1304807_
--------
Ex-Trump aide says India-Pakistan crisis alarmed White House
ANWAR IQBAL
Jun 23, 2020
WASHINGTON: The February 2019 India-Pakistan conflict alarmed the White House so much so that officials held an emergency meeting soon after PAF shot down an Indian plane and spent hours calling their counterparts in the region to defuse the crisis, reveals the memoir penned by an ex-Trump aide.
The author, former US National Security Adviser John Bolton, describes how on Feb 27 senior US officials held a late-night meeting on the brewing crisis, although they had just concluded lengthy discussions with President Donald Trump on Afghanistan.
"I thought that was it for the evening, but word soon came that Shanahan and Dunford wanted to talk to Pompeo and me about a ballooning crisis between India and Pakistan," Bolton writes in The Room Where It Happened to be released on Tuesday as the Trump administration failed to persuade a federal court to ban it.
The participants he mentions by their last names were Secretary of State Michael Pompeo, the then Chairman of the US Joint Chiefs of Staff General Joseph Francis Dunford and the acting US Defence Secretary Patrick Shanahan.
"After hours of phone calls, the crisis passed, perhaps because, in substance, there never really had been one. But when two nuclear powers spin up their military capabilities, best not to ignore it," Bolton added.
The 2019 Indo-Pakistan military standoff followed a Feb 14 militant attack on an Indian paramilitary convoy on the Jammu-Srinagar National Highway. Over 40 Indian troops and the perpetrator were killed in the attack.
The bomber was a local Kashmiri, Adil Ahmad Dar, who was unhappy with India's policies and had no link to any Kashmiri group inside Pakistan.
New Delhi, however, blamed Islamabad for the explosion and on Feb 26 carried out a retaliatory attack in Balakot, which is not part of the disputed Jammu and Kashmir territory.
Independent analysts have raised doubts about the efficacy of the strike, rejecting New Delhi's claim that they had targeted a Jaish-i-Mohammad training camp.
International media representatives who visited the area after the air strike noted that the target was "a mere school for the local kids".
The standoff occurred ahead of the 2019 Indian general election and political analysts, both in India and abroad, noted that the retaliatory attack improved the electoral prospects of the ruling BJP party.
The Balakot strike alarmed the United States and other world powers as they feared that Pakistan would retaliate to this violation of its international border perhaps leading to a larger conflict between South Asia's two nuclear powers.
Pakistan, however, waited patiently but when another Indian plane entered its territory on Feb 27, it was shot down.
Full report at:
https://dawn.com/news/3001015/ex-trump-aide-says-india-pakistan-crisis-alarmed-white-house
--------
India
Muslim Leaders Make Fresh Demand For 5% Muslim Quota in Maharashtra
Jun 22, 2020
MUMBAI: A section of Muslim leaders have reiterated their demand for five per cent Muslim quota in jobs and education in the state.
The fresh demand has come in the wake of disappointing performance of Muslim candidates in the Maharashtra Public Service Commission exams, results of which came a couple of years ago. Out of 420 candidates selected by MPSC, only four were Muslims. "There would have been at least 20 Muslims out of 420 candidates selected if the five per cent Muslim quota in jobs and education the Congress-NCP government gave in 2014 was implemented. The BJP government never implemented it but the Maha Vikas Aghadi should restore this Muslim reservation now, " said former minority department minister and Congress leader Arif Naseem Khan. He added that to ensure that Muslims played a bigger role in national mainstream, it was essential that their representation in government jobs improved. Khan was instrumental in identifying 50 economically backward classes (EBCs) among Muslims in the state who qualified to get reservation.
City Congress (minority cell) vice-chairman Mudassar Patel said that the government should pass a bill in the coming monsoon session and restore 5 per cent reservation to the Muslims. "When in the last session of assembly minority department minister Nawab Malik spoke about five percent Muslim quota, the government said an expert committee would look into it and give suggestions. We hope CM Uddhav Thackeray and others in the government will follow the Common Minimum Programme and secular policies and give back 5 percent quota to the economically backward and marginalized community that Muslims are today," said Patel.
Several committees set up to inquire the community's status and recommend solutions have suggested affirmative actions in order to empower Muslims. Mahmoodur Rahman Committee, set up to study Muslims' economic and social condition in Maharashtra, had recommended eight per cent reservation. The last Congress-NCP government gave five percent and 16 per cent reservation to Muslims and Marathas respectively. While Devendra Fadnavis-led BJP government enacted a new law in 2019 giving Marathas 16 percent reservation, Muslim reservation still hangs fire.
https://timesofindia.indiatimes.com/city/mumbai/leaders-make-fresh-demand-for-5-muslim-quota-in-maharashtra/articleshow/76514532.cms
--------
Muslim Graveyards Run Out Of Space In Delhi As Covid-19 Deaths Continue To Rise
Jeevan Prakash Sharma
22 June 2020
As the number of Covid-19 deaths continues to rise in Delhi, Muslim cemeteries are running out of burial space. Relatives of patients who died due to Covid-19 have complained that they had to run around to look for space to bury dead bodies.
Though Delhi has several cemeteries scattered all across the city, the state government has identified only six burial grounds for Covid-19 deaths to contain the infection.
Out of these, two are under East Delhi Municipal Corporation, three under South Delhi Municipal Corporation and one with North Delhi Municipal Corporation.
Two in East Delhi – Shastri Park and Mulla Colony – have stopped taking bodies due to lack of space.
"The burial ground at Shastri Park has received over 100 bodies in two months. It is spread over an acre and can't take more bodies now," said Suleman Ali, whose NGO 'Bhrashtachar Nirodhak Samiti' looks after it.
"EDMC has written to LG of Delhi to ask the land-owning body, Delhi Development Authority (DDA), to give another 1-acre lying adjacent to the land to meet the growing demand, but we are awaiting the approval," he added.
The second burial ground at Mulla Colony has even less than one acre of land. Its caretaker, Mohammad Vakil, said that the burial ground has received 17 bodies in less than a month and now it has met its capacity.
"The only way out is to redress it with smooth and clean soil and raise the ground level by a minimum of 3 feet," Vakil said.
"Normally we dig the ground for five feet to bury the bodies. A three feet layer will enable us to restart the burial work all over again," he added.
The three other burial grounds under SDMC are at ITO, Madanpur Khadar JJ Colony and sector 24, Dwarka.
The burial ground at ITO, oldest among all as it started in the 1920s, will soon face a space crunch according to its in-charge, Haji Miyan Faiyazuddin. "Since April 5, when the first body of Covid-19 patient came, over 350 bodies have been buried, besides 150 regular bodies," Faiyazuddin said.
82-year-old Faiyazuddin said that though the burial ground is spread over 45 acres of land, it has been dressed up with soil several times for reuse.
The graveyard in sector 24, Dwarka is situated in an area dominated by non-Muslims.
"I have a fear that locals might raise objection to Covid-19 bodies. I have warned the municipal authorities," said SM Khan, a retired army man and a social worker in-charge of the graveyard.
"I still have 100 sq feet free out of a total of 2.5 acres. However, I have discouraged people and the municipal authority to send Covid-19 bodies here but I don't know how long I will be able to do it," Khan added.
Abdul Rehman, who takes care of burial ground at Madanpur Khadar JJ Colony, said that the municipal authorities have cancelled its decision to use it for Covid-19 bodies. "We have some space but now since we don't receive Covid-19 bodies, the pressure has increased on other burial grounds," Rehman said.
The North Delhi Municipal body has identified only one burial ground near Avantika area in Rohini sector 1. Its in-charge, Nurul Hassan, said that the graveyard has some space left which will last for another couple of months, depending on Covid-19 deaths in coming days.
"60 per cent of the 14-acre land was already full since the last soil dressing was done six years ago," Hassan said.
"Now, every day the burial ground receives two to three Covid bodies and three to four non-covid bodies. We can accept bodies for another three to four months at this rate but if the number of deaths increases, space might get exhausted earlier than that," Hassan added.
Besides redressing the ground with fresh soil, many social workers, who look after these cemeteries, suggest that those burial grounds which were used by the relatives of those who migrated to Pakistan should be reused for Covid-19 bodies.
"There are hundreds of such burial grounds in Delhi-NCR and along the old GT road in Panipat and Sonipat which are lying unused for several years. The government should identify such burial grounds and use for Covid-19 bodies," SM Khan said.
Haji Miyan Faiyazuddin seconded Khan's view and said, "Areas like Faridabad, Sonipat, Panipat etc have such burial grounds. The crisis is right in front of us. The sooner the government realises it and take steps, the better it would be for everyone."
Full report at:
https://www.outlookindia.com/website/story/india-news-muslim-graveyards-run-out-of-space-in-delhi-as-coivd-19-deaths-continue-to-rise/355225
--------
Mumbai terror attack accused Tahawwur Rana not a flight risk: Attorney to US court
Jun 23, 2020
Pakistani-origin Canadian businessman Tahawwur Rana, who was rearrested in Los Angeles on an extradition request by India for his involvement in the 2008 Mumbai terror attack, is not a flight risk, his attorney has told a US court and proposed a $1.5 million bond for his release.
Rana (59), was recently released from jail on compassionate ground after testing positive for Covid-19. However, he was rearrested in Los Angeles on June 10 following an extradition request by India.
US District Judge Jacqueline Chooljian of the Central District of California has scheduled his bond hearing for June 30.
"Rana should be released on a robust bond: secured by approximately USD1.5 million in property pledged by family and friends and under the supervision of his daughter, Lemaan Rana, a matriculating medical student and Ph.D. candidate," Amy Karlin, the Interim Federal Public Defender said in the court submission on behalf of Rana.
India seeks his arrest on a number of offences, including the conspiracy to commit murder, conspiracy to commit forgery for the purpose of cheating, and murder under relevant sections of the Indian Penal Code (IPC). He is sought for his role in 2008 terrorist attacks in Mumbai.
Karlin argued that the criminal charges against Rana are largely identical to those for which he already went to trial -- namely, that Rana conspired with his childhood friend and Pakistani-American Lashkar-e-Taiba (LeT) terrorist David Coleman Headley to carry out the terror attack in Mumbai which left 166 people, including six Americans, dead.
Arguing that Rana can show he is entitled to bail pending his extradition proceedings, his attorney told the court that as was the case there, any concern about his risk of flight is mitigated by both his substantial bond package and the difficulties he would face in leaving the country.
Rana faces health risks above and beyond what are faced by all individuals facing extradition, especially in light of the Covid-19 pandemic. What is more, his extradition challenge will present a "substantial question" with a high likelihood of success. Finally, as the District Court Illinois already found, Rana's release would not endanger the community, the attorney said.
Rana's youngest daughter, Lemaan Rana, a US citizen has volunteered to act as the third party custodian for her father and to act as a surety on an unsecured bond in any amount set by the Court, Karlin said.
Lemaan graduated from the University of California, Berkeley, in 2017, and currently works as a Graduate Student Researcher at Smith-Zhang Laboratory.
Rana's apartment in Berkeley was inspected by United States Probation in furtherance of Rana's anticipated compassionate release and was deemed an acceptable place for him to live. "Should Ms. Rana move in the near future to Illinois (a move which will depend, in part, on the Covid-19 pandemic and whether her medical school classes will happen in person in the fall), Mr. Rana could live with her there. Ms. Rana has been in constant contact with her father during his years of incarceration. She stakes her entire future on his appearance in court," his attorney said.
The US government has opposed his bail arguing that if he were to flee to Canada, he may escape the possibility of a death sentence in India.
"Given the stakes, allowance of bail in any amount would not guarantee Rana's presence in court. Granting bail would invite the possibility of embarrassing the United States in the conduct of its foreign affairs, straining its relationship with India," Assistant US Attorney John J Lulejian told a federal court in Los Angeles last week.
However, Karlin said that it is highly unlikely that Rana could somehow sneak across the border and remain there unnoticed, much less find someone in the United States to assist him in that criminal effort.
Moreover, if he had the inclination, assistance, and wherewithal to somehow make it to Canada, he would be subject to being extradited back to the United States for a supervised release violation, putting him back in the same position he is now, the attorney said.
"The risk that Mr. Rana will flee is miniscule. The court can and should accept this proposed bond package and fashion stringent conditions to further assure Mr. Rana's appearance. For example, Mr. Rana could be placed on home confinement with electronic monitoring, and his internet use could be subject to monitoring by probation," she said.
Further Rana suffers from a number of severe chronic health conditions that have worsened during his term of incarceration, the attorney said.
He has suffered not one but two heart attacks while in federal custody. While Rana had been diagnosed with asthma and hypertension prior to incarceration, since being incarcerated he has been diagnosed with chronic renal failure (Stage II), chronic coronary heart disease, hypothyroidism, enlarged prostate, calcium deficiency, and acute coronary syndrome, the attorney said.
Rana has undergone cardiac catheterisation, angiogram, angioplasty, and has had a heart stent inserted due to coronary blockage. He has also suffered two vasovagal events (loss of consciousness) while in federal custody, triggered by myocardial infraction and heart disease.
Full report at:
https://www.hindustantimes.com/india-news/mumbai-terror-attack-accused-tahawwur-rana-not-a-flight-risk-attorney-tells-us-court/story-onpQsI61GiYMPDMJ0xwH2H.html
--------
CRPF personnel killed, 2 terrorists gunned down in J-K's Pulwama
Jun 23, 2020
A Central Reserve Police Force (CRPF) personnel was killed and two terrorists were shot dead by security forces during a gunfight in Jammu and Kashmir's Pulwama district, officials said on Tuesday.
The encounter had erupted in Bundzoo area of Pulwama district early on Tuesday after the operation was launched on specific input about the presence of terrorists in the village.
The CRPF personnel was injured when the terrorists fired at the cordon party and later succumbed to his injuries.
Two to three militants were believed to be trapped in the encounter, which is underway.
In Indian Army spokesperson said two AK-47 assault rifles have recovered from the encounter site. The area is being searched, officials added.
Full report at:
https://www.hindustantimes.com/india-news/crpf-man-killed-2-terrorists-gunned-down-in-j-k-s-pulwama/story-vZ168iJXfkQTSrUP7CRFsI.html
--------
Trump rejected Modi's waiver case on Iran curbs, writes Bolton
Yashwant Raj
Jun 22, 2020
President Donald Trump personally shut down a fierce debate among his aides in April 2019 on additional exemptions for countries such as India from US sanctions on Iran oil purchases and ordered wavering officials to "go to zero", and he had "not been sympathetic" to India's case as made by Prime Minister Narendra Modi, former National Security Adviser John Bolton writes in his book, "The Room Where It Happened".
These deliberations took place around April 18, and the United States announced on April 21 the end of waivers from secondary sanctions for countries that continued to buy Iranian crude, forcing India, a net importer of crude, and others impacted to look for new suppliers.
It was not an easy decision, according to Bolton, who gives the first peek at behind-the-scene discussions that preceded and is known for his hawkish stand on Iran.
Trump was "vibrating increasingly" on the end-the-waivers side of the scale, and Secretary of State Mike Pompeo was "wobbly", writes Bolton. State department officials were afflicted by "clientitis", a phrase he uses to imply they were loyal to countries in their assignment portfolios, and not the US.
"But India is so important," he writes, citing state department officials. Or, "Japan is so important." Bolton says he could understand India's case that it will not easily find an alternative supplier at the same low price Iran was charging. But its position was inconsistent with America's, he argued.
Trump ended the discussions on April 18. "Go to zero," Bolton quotes the President as saying, and goes on to add that "in a phone call with Pompeo, Trump had not been sympathetic to India's Prime Minister Narendra Modi, saying, 'He'll be okay'."
Iran was the second largest supplier of crude for India at the time and the sanctions significantly disrupted India's oil supplies. Indian investments in Chabahar port in Iran, which provides India crucial trade routes into Afghanistan and Central Asian countries, were left untouched. India was indeed "okay" with the Trump administration's decision, thus, and has since found other sellers, including the United States.
India and a bunch of other countries, including US allies Japan and South Korea, were granted waivers from the first round of sanctions that came into effect in November 2018, following President Trump's decision earlier in the year to withdraw the United States from the Joint Comprehensive Plan of Action (JCPOA) signed in 2015 by the US, UK, France, Russia, China and the European Union with Iran. The pact ended United Nations-led sanctions, bolstered by US add-ons, in return for Iran mothballing its nuclear weapons programme.
Bolton's book is based on his 16 months as Trump's third National Security Adviser. The print edition is slated for release on Tuesday, but pirated editions were available online over the weekend.
The former NSA has been surprisingly dismissive of the February-March 2019 tensions between India and Pakistan after the capture of an Indian Air Force pilot by Pakistan. The United States had waded into the issue to prevent an escalation between the two nuclear-armed countries.
"After hours of phone calls, the crisis passed, perhaps because, in substance, there never really had been one," Bolton writes nonchalantly of the crisis.
"But when two nuclear powers spin up their military capabilities, it is best not to ignore it," he adds in the book, but essentially to reprise his well-known reservations about Trump's outreach to North Korea's Kim Jon Un.
On the other sanctions issue, stemming from the Countering American Adversaries Through Sanctions Act (CAATSA) that targets Russia and seeks to punish it by scaring away its major defence purchases with the threat of secondary sanctions, Bolton says the President asked him to look into an article that said India was buying Russian S-400 missile defence system because it found them better than the American Patriots.
The US has offered Terminal High Altitude Area Defence (THAAD) systems and Patriot Advance Capability missile defence system as an alternative to the S-400. But India is sticking with the Russian deal for now.
The book also confirms Trump was dismissive of the $3-billion Indian assistance in Afghanistan, as reported earlier. "India builds a library and advertises it all over," Bolton writes, quoting Trump. India has built and repaired many structures as a part of its reconstruction efforts, but a library is not among them. The President might have been referring to the Afghan parliament India has constructed on the outskirts of Kabul.
The book has already generated a fair amount of interest and controversy, as reported by Hindustan Times earlier, with Bolton claiming President Trump pleaded with President Xi Jinping of China to help him win a second term, and backed his repressive measures in Hong Kong and the concentration camps for Uyghur Muslims.
Full report at:
https://www.hindustantimes.com/india-news/trump-rejected-modi-s-waiver-case-on-iran-curbs-writes-bolton/story-iJbzQQRlxtpkFCOOLLEzGP.html
--------
Jammu and Kashmir: Soldier killed as Pakistani troops violate ceasefire
June 23, 2020
Pakistani troops on Monday violated the ceasefire along the LoC at Nowshera sector in J&K's Rajouri district, leading to the death of one Indian soldier, officials said.
Defence PRO Lt Colonel Devender Anand identified the deceased as Havildar Dipak Karki.
According to Lt Col Anand, Pakistani troops initiated small arms fire and mortar shelling around 5.30 pm. Havildar Karki was critically injured, and he later succumbed to injuries, Lt Col Anand said, adding that Indian Army was retaliating befittingly.
Earlier, at about 3.30 pm, Pakistani troops had resorted to mortar shelling and small arms fire in Poonch district's Krishna Ghati sector. The Indian Army retaliated there as well.
Sources said Havildar Karki is the third Indian soldier killed by Pakistani firing along the LoC in the Rajouri-Poonch districts over the past fortnight.
https://indianexpress.com/article/india/jammu-and-kashmir-poonch-encounter-loc-6470347/
--------
Pak Sikhs condemn former minister's remark against Maharaja Ranjit Singh
Surjit Singh
Jun 22, 2020
The Sikh community in Pakistan has strongly objected to the derogatory remark made by Pakistan Muslim League (PML-N) leader and country's former railway minister Khawaja Saad Rafique against Maharaja Ranjit Singh, the founder of the Sikh Empire, and demanded an apology from him.
Rafique, who is facing trial in corruption cases in Pakistan's courts, in a tweet termed Ranjit Singh as an "authoritative looter", held him responsible for the desecration of mosques during his regime and the domination of the Dogras in the Kashmir valley.
"The science minister should apologise to the nation for calling Ranjit Singh's era the golden age and terming him the greatest hero of Punjab," reads the tweet written in Urdu.
The Pakistan Sikh Gurdwara Parbandhak Committee (PSGPC) has lodged protest against the statement. "The words used by the former railway minister are highly objectionable. The Sikh community in Pakistan and the gurdwara management committee strongly condemn these words," said PSGPC president Satwant Singh.
He said, "It is sad that Rafique has not read history of Sikhs who have always favoured human values. As far as Maharaja Ranjit Singh is concerned, we don't have any single instance from his 42-year-long regime that he ever committed any atrocity against any person. The biggest evidence of this is that nobody was sentenced to death in his rule."
"Leaders of Sikh community had never been dacoits or robbers. He should apologise for this," he added.
Also, Gopal Singh Chawla, a Khalistan sympathiser, said in a video that Maharaja Ranjit Singh was their hero and words against him are not tolerable.
"Had he (Rafique) been a good politician, he would not face so many cases. Maharaja Ranjit Singh never differentiated between people on the basis of religion," he said.
Full report at:
https://www.hindustantimes.com/chandigarh/pak-sikhs-condemn-former-minister-s-remark-against-maharaja-ranjit-singh/story-3rLcK3ZSTI97tPi4fUlnxM.html
--------
Arab world
Coalition Aircraft Destroys Islamic State Camps in Iraq
June 21, 2020
The U.S. military's Central Command says three known Islamic State hiding places have been destroyed in rural Iraq.
In a statement the command says aircraft from the anti-ISIS coalition known as Operation Inherent Resolve, in coordination with the Iraqi government, hit the camps Friday in Wadi al-Shai in a rural Kirkuk province, about 26 kilometers west of Iraq's Tuz Khurmatu.
"Blowing up ISIS hideouts," said Col. Myles B. Caggins III, a Coalition spokesman, "ultimately results in security in cities and villages." He added that each Coalition airstrike is done at the request of the Iraqi government "to help achieve a permanent defeat" of the militants.
Fighters and followers of the Islamic State, undaunted by the collapse of the terror group's self-declared caliphate in Iraq and Syria, are growing bolder and more dangerous, according to recent assessments by U.S. counterterrorism officials.
https://www.voanews.com/middle-east/coalition-aircraft-destroys-islamic-state-camps-iraq?utm_source=iterable&utm_medium=email&utm_campaign=1304807_
--------
Locals pelt US convoy with stones in Syria's northeast to stop it from entering village
22 June 2020
In a show of seething resentment over the presence of American troops in their region, dozens of people in Syria's northeastern province of Hasakah have blocked a road, throwing stones at a US military convoy and forcing it to leave the area.
Syria's official news agency SANA reported that the US convoy was confronted by residents of Faris Kabir village, which lies in the al-Qahtaniyah subdistrict of the predominantly Kurdish-inhabited Qamishli district, on Monday morning as it sought to make its way through the region.
SANA added that groups of locals threw stones at the soldiers, forcing the convoy to "go back to where it came from." No one was hurt in the confrontation.
A video published on online video-sharing platform YouTube showed several American military vehicles flying US flags parked on an unpaved road, as men and boys engulfed them amid the smoke of burning tires.
There was no immediate comment from the US military.
Since late October 2019, the United States has been redeploying troops to the oil fields controlled by Kurdish forces in eastern Syria, in a reversal of President Donald Trump's earlier order to withdraw all troops from the Arab country.
The Pentagon claims the move aims to "protect" the fields and facilities from possible attacks by Daesh. That claim came although Trump had earlier suggested that Washington sought economic interests in controlling the oil fields.
Syria, which has not authorized the presence of the US military in its territory, says Washington is "plundering" the country's oil.
The presence of US forces in eastern Syria has particularly irked the civilians, and local residents have on several occasions stopped American military convoys entering the region.
SDF militants' arms depot explodes in Hasakah
Separately on Sunday, a weapon storage facility belonging to militants affiliated with the so-called Syrian Democratic Forces (SDF) exploded in the town of Rmelan.
SANA, citing local sources requesting not to be named, reported that the explosion was followed by a series of blasts, leaving scores of the US-backed militants dead or injured.
Security conditions are reportedly deteriorating in the areas controlled by the SDF in Syria's Hasakah and Dayr al-Zawr provinces amid ongoing raids and arrests of civilians by the US-sponsored militants.
Locals argue that SDF's constant raids and arrest campaigns have generated a state of frustration and instability, severely affecting their businesses and livelihood.
Residents accuse the US-backed militants of stealing crude oil and failing to spend money on service sectors.
Full report at:
https://www.presstv.com/Detail/2020/06/22/628007/Locals-pelt-US-convoy-with-stones-in-Syria%E2%80%99s-northeast-to-stop-it-from-entering-village
--------
Arab Coalition intercepts Houthi ballistic missiles targeting Saudi Arabia's Riyadh
June 23, 2020
DUBAI: The Arab Coalition intercepted a Houthi ballistic missile targeting Riyadh, state news agency SPA reported.
The Houthis have launched eight drones and three ballistic missiles towards the city between late Monday and early Tuesday, coalition's spokesman Col. Turki Al-Maliki said.
The missile was targeting innocent civilians, Spokesman Col. Turki Al-Maliki said.
Earlier on Monday, Al-Maliki said that the Houthi militia "launched a number of unmanned (booby-trapped) drones at civilians and civilian objects" from Sa'dah in Yemen. Two were targeting Najran and the other was targeting Jazan.
The Iran-backed militants have targeted Saudi Arabia with 313 ballistic missiles and 357 drones in total, he added.
https://www.arabnews.com/node/1694076/saudi-arabia
--------
US supports Saudi Arabia's efforts to resolve dispute in Yemen's south: Official
22 June 2020
Washington strongly supports Saudi Arabia's effort to resolve the crisis in Yemen, a US State Department official said Monday.
The comments, in an e-mail to Al Arabiya English, came after the Arab Coalition announced a ceasefire between the Yemeni government and the separatist Southern Transitional Council (STC) after Saudi Arabia called for holding talks to discuss implementing the "Riyadh Agreement."
For all the latest headlines follow our Google News channel online or via the app.
"We are aware of the reports and are monitoring the situation. We strongly support Saudi Arabia's efforts to resolve the dispute in Yemen's south," the US official said.
The State Department official added that the US policy goals remain unchanged, which is "to work with our international partners to bring peace, prosperity, and security to Yemen."
Over the weekend, the STC said that it seized control of Yemen's island of Socotra, its government facilities, and its military bases, and deposed its governor.
Tensions have escalated between Yemen's parties in April after the STC decided it would establish self-rule in Yemen's southern regions under its control.
Full report at:
https://english.alarabiya.net/en/News/gulf/2020/06/22/US-supports-Saudi-Arabia-s-efforts-to-resolve-dispute-in-Yemen-s-south-Official.html
--------
Arab Coalition welcomes Yemen gov, STC response to ceasefire, Riyadh agreement talks
22 June 2020
The Arab Coalition supporting the legitimate government in Yemen welcomed on Monday the willingness of the Yemeni government and the separatist Southern Transitional Council (STC) to heed the Kingdom's call for a ceasefire and to hold talks to discuss implementing the "Riyadh Agreement."
Tensions have escalated between the parties in Yemen in April, after the STC decided it will establish self-rule in southern regions in Yemen under its control.
For all the latest headlines follow our Google News channel online or via the app.
Arab Coalition Spokesperson Turki al-Maliki said: "In light of the recent events in Socotra and Abyan governorate, the coalition welcomes the response of the legitimate government of Yemen and the Southern Transitional Council for its request of a comprehensive ceasefire, de-escalation and a meeting to be convened in the Kingdom to move forward in implementing the Riyadh Agreement, in addition to the return of the political and military committees and teams in order to promptly implement it," according to a statement carried by state news agency SPA.
The STC said on Saturday that it seized control of Yemen's island of Socotra, its government facilities and military bases, and deposed its governor.
The internationally recognized government of Yemeni President Abd-Rabbu Mansour Hadi condemned the action as a "full-fledged" coup on the island and accused STC forces of attacking government buildings in "gang-style behavior."
Al-Maliki stressed in his statement the importance of the "Riyadh Agreement," a deal signed in Riyadh in November aimed to end the power struggle in south Yemen. The agreement stipulated that the Southern Transitional Council (STC) and other regions in the south join a new national cabinet and place all forces under control of the internationally recognized government.
He added: "The Coalition rejects any behaviors that undermine security and stability and contravene the Riyadh Agreement in liberated areas. Reaffirming its longstanding commitment to stand by Yemen and its brotherly people, and continue its efforts to unite Yemeni peoples' ranks, bridge the gap between their components and support their endeavors to restore their nation, security, stability, state unity and territorial integrity."
Full report at:
https://english.alarabiya.net/en/News/gulf/2020/06/22/Arab-Coalition-welcomes-Yemen-gov-STC-response-to-ceasefire-Riyadh-agreement-talks.html
--------
Saudi Arabia reopens cinemas with coronavirus protocols: The Dos and Don'ts
22 June 2020
Saudi Arabia re-opened on Sunday cinema theatres as the "return to normalcy" stage of the Kingdom's re-opening plan came into effect. It, however, implemented strict coronavirus protocols, according to the General Commission for Audiovisual Media (GCAM).
In Early March, Saudi Arabia had shut down cinema theatres across the Kingdom as a COVID-19 precautionary measures among other coronavirus-related restrictions.
Visit our dedicated coronavirus site here for all the latest updates.
The Kingdom had started at the end of May implementing its phased re-opening plan.
It shortened curfew, allowed the resumption of some economic activities, allowed performing group prayers in mosques, the return of public and private employees to work from their offices, the resumption of dine-in services in restaurants and cafes, the operation of domestic flights, among others.
The third stage of the Kingdom's re-opening plan started on Sunday, which dictated that Saudi Arabia will return to "normalcy" in all areas in the Kingdom, except in Mecca, and restore conditions to how life was before implementing curfews.
The GCAM issued a detailed guide with strict COVID-19 protocols, including:
Employees must wear masks or face coverings and gloves when interacting with customers. Their temperatures must be checked daily before the start of each shift.
Customers must wear a mask or face covering. Anyone not wearing a mask, should not be allowed to enter the cinema.
It's preferable to provide thermal screening cameras at all entry points of a cinema.
Temperature checks must be conducted at all main entrances, and each individual should be asked about respiratory symptoms such as coughing or difficulty breathing.
Any customer whose temperature is higher than normal or exhibits respiratory symptoms should be prevented from entering the cinema.
Any customer who is suspected of being infected with coronavirus should be banned from entry and their information and contact details should be collected and reported immediately to the health authorities.
Maintaining social distancing (1.5 to 2 meters) in waiting areas, entrances, ticket stalls, food and beverage selling outlets, and bathrooms.
Ensuring that seats in each theatre are allotted to maintain social distance by leaving two seats empty between every two individuals.
Members of a family can sit next to each other, and empty seats should be kept between them and other customers.
Cut down the capacity of each cinema theatre to half, to ensure social distancing between two individuals or between two families. This should be pre-determined at the time of ticket purchase.
It's preferable to purchase movie tickets online and through mobile apps to avoid crowds.
Entry and exit points should be separated and clearly marked, and its preferable to have security officers to manage flow of movement and enforce social distancing.
Sanitizers must be easily accessible and made available at entry points, bathrooms, among others. Those sanitizers must contain 60-80 percent alcohol.
Tissues should be made available and easily accessible.
Frequently touched surfaces such as doorknobs and armrests should be sanitized regularly by the establishment.
Bathrooms should be cleaned and sanitized regularly, at least daily and preferably every two hours.
Establishments must ensure good air ventilation and reduce temperatures in cinemas.
Coronavirus regulations which apply to restaurants and cafes also apply to food and beverage selling outlets at the cinemas.
Employees who exhibit flu-like symptoms such as fever, coughing, runny nose or sore throat should not be allowed to work or enter the cinema until they are free of symptoms according to a doctor's report.
Full report at:
https://english.alarabiya.net/en/coronavirus/2020/06/22/Saudi-Arabia-re-opens-cinemas-with-coronavirus-protocols-The-Dos-and-Don-ts.html
--------
Southeast Asia
Malaysia still missing firm plan to end child marriage, says Sisters In Islam
11 Jun 2020
BY SOO WERN JUN
KUALA LUMPUR, June 11 — Malaysia still lacked any clear plan to legally prevent child marriage the in the country despite years of discussions, according to women's rights group Sisters In Islam (SIS).
Its newly launched fourth annual booklet of statistics and findings dubbed Telenisa Statistics shows that reforms to laws affecting the practice remained murky due to the lack of universal support from the various states.
"Unfortunately, there are still seven states that disagree with the legal amendment (to raise the age for Muslim female and males to be married at 18 years old), being Sarawak, Pahang, Terengganu, Perlis, Negeri Sembilan, Kedah and Kelantan," the booklet wrote.
In September 2018, Selangor became the first state in Malaysia to raise the marriageable age for Muslim female and males to 18 years' old, although some exceptions remained.
In November 2019, five other states have agreed to amend the law including Penang, Sabah, Johor, Melaka and Perak (although till the date of Telenisa Statistics' publication, their laws have not been amended).
"Recently in January, (then) Women, Family and Community Datuk Seri Wan Azizah Wan Ismail took the initiative to intervene in the causes of child marriage by launching the five-year National Strategic Plan to Overcome the Reason of Underage Marriage," the booklet wrote.
According to the booklet also, the government had then looked into a few factors that made it hard to end child marriage, such as low income and poverty, lack or absence of access to sexual reproductive health (SRH) education and parenting skills, lack of access to education and attendance to primary schools and the stigma and social norms where child marriages are considered the best option for solving problems, among others.
It was reported last November that the federal government cannot enforce a ban on child marriages nationwide as seven states are not cooperating, Dr Wan Azizah said in Parliament then.
She added that only Selangor has successfully amended its laws on child marriages.
She also pointed out that amending the enactment/legal ordinance on minimum age for marriages can only happen if the states agreed with the proposed amendments.
https://www.malaymail.com/news/malaysia/2020/06/11/malaysia-still-missing-firm-plan-to-end-child-marriage-says-sisters-in-isla/1874432
--------
Lack of trust in state funds skewing zakat reporting - study
Jun 23, 2020
KUALA LUMPUR - Each Ramadan, Ariffin Ruslan finds himself replaying the same argument with his father over how he pays his zakat.
As a Malaysian Muslim, he is legally required to donate his annual contribution through one of the country's state zakat funds that arrange the central distribution of donations to a selection of charities. Doing so provides a tax incentive of one ringgit for the equivalent amount spent on zakat, but individuals are rarely audited for this, if at all.
"It's a long running disagreement I have with my dad, because I don't give to any of these agencies. My reasoning is that I would rather give money not through a zakat agency or NGO, which might take a good chunk of it for their own costs, but directly to the people who need it," Ariffin, a technology entrepreneur, told Salaam Gateway.
"I don't have a lot of trust in this system because I don't know where my money is going, how much of it actually reaches the recipients or even who is deciding it all on my behalf. I have arguments with dad about this, then he just texts to say he has paid my zakat for me."
Ariffin is not alone, according to a new survey by an online business and finance community IBF Net that looked at attitudes towards zakat-giving by Muslims in South and Southeast Asia, Africa and parts of the Western world during Ramadan this year. IBF Net founder, Dr. Mohammed Obaidullah, told Salaam Gateway the survey and its findings should be seen "more as market research than an exhaustive analysis" given that it canvassed only "a hundred-plus" zakat donors and professionals in the zakat industry, through an online survey.
IBF Net's online survey found that 22% of respondents prefer to decide on the recipients themselves entirely, rather than calling on state funds and other intermediaries. A further 25% say they prefer to offer most of their donations directly to the poor and needy, though they still call on intermediaries to a lesser degree.
These intermediaries include traditional zakat managers like ulema councils, Islamic non-profit organisations that depend on zakat as a source of funding and government-organised zakat funds in countries like Malaysia, Saudi Arabia, Pakistan and Indonesia, that have been increasingly seeking to integrate zakat and other social funds into their pro-poor fiscal plans.
International development agencies have also increasingly turned to zakat for their beneficiaries, prompting some donors to welcome their ability to raise awareness, while others question their Shariah compliance and whether these are crowding out grassroots zakat organisations, according to Dr. Mohammed Obaidullah.
TRUST DEFICIT
The Islamic economist believes a significant number of donors choose to donate directly to charities due to a "trust-deficit" towards state agencies and other intermediaries.
"The state agency or intermediary that is receiving the zakat may be seen to be squandering these donations through their operational costs, so donors might expect only a very small percentage of their actual donation ultimately to go to the beneficiary," Dr. Obaidullah told Salaam Gateway.
"As a Muslim, I'm accountable for ensuring that my money is going where it is needed. I may not trust the beneficiary to do this and so might rather pay to a charity directly because I don't trust [the intermediary]."
Since zakat data in countries like Malaysia with their own state-mandated funds almost entirely reflect how much money is being given through these funds, and not directly to charities, and given that international organisations do not tend to split their figures into zakat and non-zakat donations, a realistic impression of actual global contributions is severely skewed.
Dr. Obaidullah believes this shortfall may be as much as 25%, though this is still a drop in the ocean compared to the discrepancy between reported and potential zakat figures.
A report by the Office of the U.N. High Commissioner for Refugees, published last year in partnership with DinarStandard, Salaam Gateway's parent, estimated that the zakat reported worldwide stood at $76 billion in 2018, relative to the $356 billion the organisation believes would be a more accurate figure, based on known Muslim-held wealth and assets.
In light of such data, it is not known what proportion of Muslims are performing their religious duty, and if there is a shortfall stemming from other reasons. It is difficult for charities and non-governmental organisations to plan their fundraising activities when they do not have reliable predictions of the amounts they should expect.
"When we try to add up the figures, they are it's all based on the official figures. We come across the fact that the numbers are perhaps being understated because there are a lot of people paying zakat on their own, and not through intermediaries. They decide on the beneficiaries and pay them directly," said Dr. Obaidullah.
IBF Net is using this survey and its findings as a forerunner for further studies into the zakat sector after it completes its ongoing development of a blockchain system to collect and collate market intelligence into zakat and other areas of the Islamic economy that are "grossly under-researched from a marketing point of view".
"We don't come across many of these surveys conducted on blockchain, but we are gearing up to this possibility. This would ensure that we would validate the identity of everyone being surveyed and return to canvass them based on their responses," added Dr. Obaidullah.
'GENERATIONAL CHANGE'
Interestingly, three Malaysian charities approached by Salaam Gateway were reluctant to discuss the matter after showing great interest initially. It has not been ascertained why these declined to comment, especially after one declared that it would like to discuss and publicise the matter, which it said was a pressing concern within the Malaysian charity sector.
Muslim Hands, an international aid charity in the United Kingdom with projects in 25 countries, said British donors are not limited in how they are meant to donate zakat. Its director of fundraising, Yasrab Shah, said there has emerged a generational change in how Muslims there choose their beneficiaries, meaning that reporting has been getting more accurate over time.
"My generation is more about selecting a charity, and you can measure that stuff. But my parents' generation would all send their zakat to, say, an uncle back in their home country, who would distribute it to the needy there," the 42-year-old Shah told Salaam Gateway.
According to the Muslim Charities Forum, British Muslims form "the most charitable religious community in the UK" and in 2019, donors contributed over £130 million to British Muslim non-profits for campaigns in 40 countries. The breakdown of these donations into zakat and other forms of charity such as sadaqah is not readily available.
"It does feel like the majority of British Muslims prefer to give through Muslim charities. That doesn't mean they don't still make donations through other channels, but it is impossible to tell how much that could be," he said, adding that Muslim Hands is completely transparent about its activities.
Also changing in Britain is where donors want to see their charity distributed. For many years, Muslims there preferred their donations to be sent abroad, to parts of the world where they thought life was more difficult. This year, however, there has been a noticeable increase in the support of local initiatives, brought about by the pandemic.
Back in Kuala Lumpur, Ariffin Ruslan has been taking steps to help bring a new level of transparency to charity donations by developing an app that allows Malaysian charities to show donors where their funds are going. This can reveal, for example, exactly how many cans of Milo have been distributed to an orphanage, or the cost of transporting aid parcels to a project.
"I haven't seen anything like this before, at least among local charities," he said. "The motivation behind it is to build trust and confidence, as it can be used by NGOs to promote transparency."
If a similar reporting system were used by national zakat funds, he might be persuaded to donate through them, rather than his father on his behalf.
"I'd love to know how the lembaga zakat are being audited," he said, referring to the state-run foundations Muslims should pay into.
Full report at:
https://www.salaamgateway.com/story/lack-of-trust-in-state-funds-skewing-zakat-reporting-study
--------
South Asia
World's Longest Internet Blackout Enters 2nd Yr In Myanmar
23 JUNE 2020
yangon, June 23 (IANS) The worlds longest internet blockade in Myanmars conflict-ridden northwest has entered its second year, preventing the arrival of humanitarian aid and COVID-19 information.
Myanmar''s government has been battling the Arakan Army (AA), an armed group fighting for the independence of ethnic Rakhine Buddhists, in a bloody war since January 2019, reports Efe news.
Authorities shut down internet services in the area on June 21, 2019 which has been extended until August 1, making it the world''s longest blackout.
The move has drawn criticism from international and domestic rights organizations, as well as several Western embassies in the country who on Sunday issued a statement demanding its removal.
Laetitia van den Assum, a Dutch diplomat and member of a commission that seeks to find solutions to the Arakan conflict, told Efe: "The internet shutdown creates a black hole. Basic information for the functioning of society is sucked out of it.
"It makes it difficult to assess the volume of aid required."
Due to the conflict, more than 130,000 people have been displaced in the remote areas of northern Arakan and southern Chin State, where the digital blockade has failed to defeat insurgents.
It is not only access to information that is problematic, a lack of access to humanitarian aid organizations means many in the area are not aware of the coronavirus pandemic.
The AA, which has about 6,000 troops, was created in 2009 by a group of ethnic Rakhine predominantly Buddhist students to fight for state autonomy.
The government, led since 2016 by Nobel Peace Prize Laureate Aung San Suu Kyi, has been involved in a complex peace process with several guerrillas for years but the AA has been excluded from talks as it is deemed a terrorist organization.
The conflict with the AA is not the only one that the country''s Army has been embroiled in the state of Arakan in recent years.
In 2017, the Rohingya Muslim minority, which authorities deny citizenship and describe as migrants, suffered a brutal crackdown by the military after forming a guerilla.
More than 730,000 people fled to neighbouring Bangladesh for which the military and the Myanmar government face an accusation of genocide at the International Court of Justice in The Hague.
https://www.outlookindia.com/newsscroll/worlds-longest-internet-blackout-entres-2nd-yr-in-myanmar/1874519
--------
Taliban's Mullah Baradar met with UN Special Envoy for Afghanistan
22 Jun 2020
Mullah Abdul Ghani Baradar, the deputy political chief of the Talian group met with Deobrah Lyons, the Special Representative of the UN Secretary General for Afghanistan.
"The Political Deputy Amir of the Islamic Emirate and Head of the Political Office, Mullah Bradar Akhund and delegation accompanying him met Head of UNAMA Ms Deborah Lyons and her delegation in Doha," Suhail Shaheen, a spokesperson for the political office of Taliban said in a Twitter post.
Shaheen further added "Both sides talked about release of the remaining prisoners and commencement of intra-Afghan negotiations. Similary, they discussed ways of cooperation for the prevention of spread of Covid19. Also, avoidance of civilian casualties came under discussion."
This comes as efforts are underway to start intra-Afghan talks aimed at ending the ongoing violence in the country.
The U.S. and Taliban representatives signed a peace deal late in February this year with the release of prisoners being one of the key points for the launch of intra-Afghan talks.
Full report at:
https://www.khaama.com/talibans-mullah-baradar-met-with-un-special-envoy-for-afghanistan-08911/
--------
Kabul accuses Taliban of killing 291 security personnel in past week
Jun 23, 2020
KABUL: The Taliban killed at least 291 Afghan security personnel over the past week, a top government official said on Monday, accusing the insurgents of unleashing a wave of violence ahead of potential talks.
The past week was the "deadliest" in the country's 19 years of conflict, said Javid Faisal, spokesman for the National Security Council, even as the insurgents dismissed the latest figures.
The Taliban carried out 422 attacks in 32 provinces in the past week, killing 291 security force personnel and wounding 550 others, Faisal said on Twitter.
"Taliban's commitment to reduce violence is meaningless, and their actions inconsistent with their rhetoric on peace," he said. The Taliban rejected the latest government figures.
"The enemy aims to hurt the peace process and intra-Afghan talks by releasing such false reports," Zabihullah Mujahid, the Taliban's spokesman in Afghanistan, said.
"We did have some attacks last week, but they were mostly in defence."
The much larger Taliban insurgent group has scaled back its attacks since signing a peace agreement with the United States earlier this year. It denied any involvement in the shooting and said it would investigate.
In a cabinet meeting on Monday, President Ashraf Ghani condemned the violence which he blamed on the Taliban.
The government sees the violence "as running against the spirit of commitment for peace", Ghani said.
In an attack on Monday, gunmen shot dead two prosecutors and three other employees of the attorney general's office.
The attack happened on the outskirts of the capital, Kabul, when gunmen opened fire on the car in which they were travelling, the attorney general's office and the interior ministry said.
Violence had dropped across much of Afghanistan since the Taliban announced a three-day ceasefire on May 24 to mark the Eidul Fitr holiday, but officials have accused the insurgents of stepping up attacks in recent weeks. The latest government accusations come as Kabul and Taliban have signalled that they were getting closer to launching much-delayed peace talks.
Ghani has vowed to complete a Taliban prisoner release that is a key condition to beginning the peace negotiations with the insurgents aimed at ending nearly two decades of war.
The authorities have already released about 3,000 Taliban prisoners, and plan to further free 2,000 as stipulated in the insurgents' deal with Washington signed in February.
The Taliban have said they are ready for peace talks but only after the release of the remaining 2,000 insurgents.
Kabul police spokesman Ferdaws Faramarz said the two prosecutors, two other employees and the driver were killed.
Full report at:
https://dawn.com/news/3001039/kabul-accuses-taliban-of-killing-291-security-personnel-in-past-week
--------
Taliban reacts to killing of Afghan prosecutors close to Kabul
23 Jun 2020
The Taliban group condemned the killing of five prosecutors of the Attorney General's Office, warning that the peace process has many enemies and opponents.
Zabiullah Mujahid, a spokesperson for the Taliban group said the group has no links with attack on prosecutors close to Bagram prison which took place on Monday.
"We are launching a comprehensive investigation," Mujahid said in a Twitter post, adding that "It should be reminded that the peace process has many enemies & opponents. Everyone must remain cautious of such plots."
No individual or group has so far claimed responsibility for the attack.
The Afghan authorities said at least five prosecutors of the Attorney General's Office lost their lives in an attack by unknown gunmen in Deh Sabz area of Kabul.
https://www.khaama.com/taliban-reacts-to-killing-of-afghan-prosecutors-close-to-kabul-08914/
--------
2 policemen killed, wounded in Kabul city pursuit
22 Jun 2020
A policeman lost his life and another policeman sustained injuries in a police pursuit in Kabul city earlier today, the security officials said.
Ferdaws Faramurz, a spokesperson for Kabul Police Headquarters, said the incident took place at around 7:10 am local time close to Deh Mazang area of the city.
According to Faramurz, the policemen were in pursuit a group of armed robbers when the incident took place.
He also added that the armed robbers opened fire on policemen, leaving one of the officers dead and wounding another police officer before they could escape the area.
Meanwhile, Faramurz said a search operation is underway to arrest the perpetrators of the incident.
https://www.khaama.com/2-policemen-killed-wounded-in-kabul-city-pursuit-08913/
--------
Taliban kidnap 60 civilians in Afghanistan in a week
JUN 21, 2020
Taliban militants kidnapped about 60 civilians in central Afghanistan over the past week, officials said Sunday, with more than half still being held amid efforts by the United States and other foreign powers to start peace talks.
The Taliban took the hostages in the central province of Daikundi after a women escaped a Taliban-controlled village in a neighboring province, according to the provincial deputy governor, Mohammad Ali Uruzgani.
Some 26, including women and children, had been released and tribal elders were mediating to free the remaining civilians, Uruzgani added.
A Taliban spokesman denied kidnapping the civilians.
The militants, fighting to retake control after their 2001 ouster from power, signed a troop withdrawal agreement with the United States in February, which was designed to pave the way for peace talks with the Afghan government.
But violence has ramped up since the agreement and discord over the release of Taliban prisoners has hampered progress on formal talks.
Underscoring the tension, a spokesman for the national security council said the Taliban had killed more than 40 civilians around the country in the past week.
"The Taliban have failed to deliver on promises of reducing violence against the Afghan people and working for peace," spokesman Javid Faisal said on Twitter.
The United Nations mission in Afghanistan released a report on Sunday raising concerns about 15 attacks on health workers and health care facilities during the coronavirus pandemic, attributing responsibility for the majority of them to the Taliban.
Full report at:
https://www.dailysabah.com/world/asia-pacific/taliban-kidnap-60-civilians-in-afghanistan-in-a-week?utm_source=iterable&utm_medium=email&utm_campaign=1304807_
--------
Europe
EU raises 'serious concern' over Egypt's Libya remarks
Agnes Szucs
22.06.2020
BRUSSELS
The EU is concerned about the recent surge in declarations on Libya as they work against the de-escalation of the conflict, the bloc's chief spokesman for the foreign policy said on Monday, commenting on the Egyptian president's threat of military intervention.
"The people of Libya … do not need more escalation, do not need more confrontation. In this light, the recent escalation of declarations, statements, and the interference by outside actors is a source for serious concern," EU spokesman Peter Stano said.
He also reminded international actors involved in the conflict to "work on diffusing the tensions, not to raise them."
In a televised speech from the Egyptian city of Matrouh near the Libyan border on Saturday, Abdel-Fattah al-Sisi suggested that Cairo could launch "external military missions" into Libya "if required," saying that "any direct intervention in Libya has already become legitimate internationally."
Al-Sisi told his army to "be prepared to carry out any mission here within our borders, or if necessary outside our borders."
The Libyan government on Sunday called Egyptian president's military intervention threat a "declaration of war."
Libya has been torn by civil war since the ouster of late ruler Muammar Gaddafi in 2011. Libya's new government was founded in 2015 under a UN-led agreement, but efforts for a long-term political settlement failed due to the military offensive by warlord Khalifa Haftar's forces.
In March, the Libyan government launched Operation Peace Storm to counter attacks on the capital, and recently regained strategic locations, including the Al-Watiya airbase and the strategic city of Tarhuna
Since last year, several high-level meetings, known as Berlin peace process, have been held in the German capital to put an end to the Libyan conflict, with the participation of world powers and regional actors.
According to the EU, this UN-backed negotiation process is the only acceptable way forward as it is based on peaceful and multilateral talks.
https://www.aa.com.tr/en/europe/eu-raises-serious-concern-over-egypt-s-libya-remarks/1885796
--------
Dutch Kurd sentenced to community service for fighting ISIS in Syria
June 19-2020
ERBIL (Kurdistan 24) - A court in the Netherlands on Thursday sentenced a Dutch Kurd who in 2016 served as a volunteer for the People's Protection Units' (YPG) in Syria to 240 hours of community service and a six-month suspended sentence.
Although the former volunteer won't have to serve any time in jail, he said he is disappointed in the decision of the court, which chose to criminalize his actions.
The Dutch Public Prosecution Service had previously sought a sentence of three years in prison for the 30-year-old Dutch citizen known only as Devin, who in 2016 served as a volunteer for a medical unit of the People's Protection Units (YPG) in Syria as part of operations against the Islamic State.
"I am shocked by this demand," Devin earlier told Kurdistan 24 at the time. "The prosecution also doesn't have concrete evidence and nothing is concrete. They only took a few pictures from my own Facebook [page] and a quote from John Hardin about the TMU in which he says it's plausible that the medical unit participated in active combat."
Devin was part of the YPG's Tactical Medical Unit (TMU) during the battle for the control of Tabqa Dam. "I wanted to help people, fighters and civilians. I didn't want to kill people, everybody can do that," he said, according to a report of the Dutch newspaper AD.
"I carried a gun, you can see that on a lot of pictures. I also put those on Facebook. But that was for self-defense if IS (Islamic State) would attack the medical unit."
Prosecutors charged him with "preparation for murder or manslaughter in Syria and/or Iraq," but the court apparently did not find their arguments sufficiently compelling.
The Dutch newspaper AD reported that the court did consider it proven that the defendant was indeed engaged in "criminal preparations for manslaughter" because he carried an automatic firearm "with which he could kill if necessary."
However, the judges gave a much lower sentence than the prosecution had demanded.
"The fact is that, by deliberately traveling to an area where violence is the order of the day, he has placed himself in the position that he might have to use violence," the Dutch judges argued.
Lawyer Pepijn van der Vegt was quoted by the AD newspaper as saying that Devin was disappointed that the court ruled his actions as criminal. "There is no proof that the client himself used weapons against persons. It was never his intention to use violence."
Macer Gifford, a British former YPG volunteer who also was a member of the same medical unit and has since written a book about his experiences in Syria earlier expressed solidarity with the Dutch fighter on Twitter.
"He went to Syria to help people, to resist ISIS and to show the world that internationalism is alive and well. It is absurd to harass and threaten him when thousands of ISIS fighters are waiting to come back to Europe."
This is not the first time a Dutch citizen who has returned to the Netherlands after fighting against the Islamic State has been arrested or faced trial for doing so.
This is despite the fact that the YPG and its volunteers are supported by the US-led Coalition against the Islamic State, of which, since its founding, the Netherlands has been a member. Although Dutch ground forces have conducted no missions in Syria, the European nation's military has provided air support there for other forces fighting the Islamic State.
In 2016, the Dutch Public Prosecution Service withdrew a case against the most well-known Dutch YPG volunteer, Jitse Akse, due to a lack of evidence.
Full report at:
https://www.kurdistan24.net/en/news/d316a2f4-58fb-4c3a-a4ca-ac480889cc5d?utm_source=iterable&utm_medium=email&utm_campaign=1304807_
--------
Germany arrests suspected Assad regime torturer
Ayhan Şimşek
22.06.2020
BERLIN
German police arrested a Syrian former secret service employee on suspicion of crimes against humanity, officials said on Monday.
Alaa M., who arrived in Germany as a refugee in 2015, was arrested in the central state of Hesse on Friday, the Federal Public Prosecutor's Office said in a statement.
The suspect worked for the military intelligence as a doctor, and he was strongly suspected of torturing inmates in 2011 at an Assad regime prison in the city of Homs.
The prosecutors accused the Assad regime of using brutal force to suppress the political opposition, torturing and murdering many of them in prisons.
Full report at:
https://www.aa.com.tr/en/europe/germany-arrests-suspected-assad-regime-torturer-/1885736
--------
Stabbing at U.K. Park Is Declared a 'Terrorist Incident'
By Iliana Magra
June 21, 2020
LONDON — A stabbing attack at a park in southern England that left three people dead on Saturday is being investigated as a "terrorist incident," police officials said Sunday.
The attack happened around 7 p.m. at Forbury Gardens in the town of Reading, the Thames Valley Police said. A Black Lives Matter protest had been held there earlier in the day, though the police said earlier that the stabbings were not connected to the demonstration.
Three people were killed in the attack and three more were seriously injured, the police said. A 25-year-old man was arrested at the scene on suspicion of murder on Saturday and remained in custody on Sunday.
"Incidents of this nature are very rare, though I know that will be of little comfort to those involved and understand the concern that this incident will have caused among our local community," Chief Constable John Campbell said in a statement on Sunday.
The Thames Valley Police said that counterterrorism units would be taking over the investigation.
Britain's Counter Terrorism Policing said in a statement on Sunday that there was nothing to suggest that other people were involved. Neil Basu, who heads the group and is an assistant commissioner of the Metropolitan Police, said that "the motivation for this heinous act is far from certain."
The suspect, whose name was not released, was originally from Libya, according to an official who spoke on the condition of anonymity because of the continuing investigation. British news media, citing unnamed government sources, reported that the security services looked into him last year, based on a suspicion of planning terrorism abroad, but found no evidence that he posed a threat.
Two of the dead have been identified. James Furlong, 36, a teacher from the area, was killed in the attack, his family said in a statement issued via the Thames Valley Police. Another victim was Joe Ritchie-Bennett, an American from Philadelphia who had lived in Britain for the past 15 years, his father, Robert Ritchie, told CBS Philly on Sunday.
Britain has seen a string of attacks in the last few years that were classified as terrorism, several of them deadly.
The worst took place in 2017, when a suicide bomber linked to the Islamic State group, or ISIS, killed 22 others and wounded more than 100 people leaving an Ariana Grande concert in Manchester.
Less than two weeks later, three attackers inspired by ISIS killed eight people, driving a van into pedestrians on London Bridge and then stabbing people in a nearby market, before being killed by police officers. Last November, a man with ties to Islamist terrorist groups fatally stabbed two people and wounded three others, and was killed by the police on London Bridge.
Until Saturday, Reading had not suffered a terrorist attack since 1993, when an Irish Republican Army bomb exploded near the railway station but hurt no one.
"Understandably, a great many people are shocked, appalled, uncertain," said Jason Brock, the leader of the Reading Council. "Some are angry, of course. I'd say I feel all of those things as well."
But he said that, in a town that took pride in its diversity, it was important that people not allow the incident to divide them.
In an interview on Sky News on Sunday, Prime Minister Boris Johnson on Sunday praised the police for their bravery and said he was "appalled and sickened" by the assault.
"If there are lessons that we need to learn about how we handle such cases, how we handle the events leading up to such cases, then we will learn those lessons and we will not hesitate to take action when necessary," he said.
Lawrence Wort, a 20-year-old personal trainer who said he was at the park at the time of the attack, described what he experienced in a message on Twitter on Saturday.
"The park was pretty full, a lot of people sat around drinking with friends when one lone person walked through, suddenly shouted some unintelligible words and went round a large group (of about 10 people) trying to stab them," he said.
He added that the man's eyes "looked like he was on some sort of drugs" and said that he stabbed three people in the neck and under the arms before turning and running toward Mr. Wort, who said he ran to escape.
The assailant then turned to another group of people who were sitting down, and stabbed one of them in the back of the neck, according to Mr. Wort. When he realized that everyone had started to run, the attacker left the park, he said.
The park that is a regular meeting place for people in Reading, less than 40 miles west of London, looking to get out of the office for lunch or sit in the evenings.
"Especially in the current situation, with Covid restrictions in place, it'd been an increasingly popular place for people to spend time," Mr. Brock said. "Because it's so special to all of us in Reading, it makes the experience all the more traumatic for the community and town."
Despite early social media posts that said the attack happened during the Black Lives Matter protest, Mr. Wort said that the protest had ended at least three hours before the stabbings.
Full report at:
https://www.nytimes.com/2020/06/21/world/europe/forbury-gardens-stabbing-reading-terrorism.html?utm_source=iterable&utm_medium=email&utm_campaign=1304807_
--------
Vehicle Attacks Rise As Extremists Target Protesters
June 21, 2020
Right-wing extremists are turning cars into weapons, with reports of at least 50 vehicle-ramming incidents since protests against police violence erupted nationwide in late May.
At least 18 are categorized as deliberate attacks; another two dozen are unclear as to motivation or are still under investigation, according to a count released Friday by Ari Weil, a terrorism researcher at the University of Chicago's Chicago Project on Security and Threats. Weil has tracked vehicle-ramming attacks, or VRAs, since protests began.
The 20 people facing prosecution in the rammings include a state leader of the Virginia Ku Klux Klan, as well as a California man who was charged with attempted murder after antagonizing protesters and then driving into them, striking a teenage girl. Video footage of some attacks shows drivers yelling at or threatening Black Lives Matter protesters before hitting the gas.
"The message they're trying to send is, 'You need to get out of the street and stop these protests,' " Weil said. "They're trying to intimidate the most recent wave of BLM protesters, to stop their movement."
The last rash of vehicle rammings occurred in 2015 and 2016, Weil said, when the "Run Them Over" meme was popularized in far-right circles in response to Black Lives Matter protests and demonstrations against the controversial Dakota Access Pipeline.
The most high-profile attack occurred a year later, during the 2017 Unite the Right rally in Charlottesville, Virginia. A white supremacist plowed his car into a crowd, killing 32-year-old Heather Heyer and wounding dozens of others in a bloody weekend that jolted the country into recognizing the resurgent threat of far-right violence.
"The use of car attacks against peaceful protesters is increasingly a deliberate terror tactic for white supremacists," said Amy Spitalnick, executive director of Integrity First for America, a civil rights nonprofit that's leading a civil suit on behalf of Charlottesville ramming victims. The goal of the suit is to bankrupt and dismantle several hate groups that helped organize the rally.
"As detailed in our lawsuit, the Charlottesville violence was planned months in advance online — including discussions of hitting protesters with cars," Spitalnick said.
Weil said support for the attacks is not just seen in extremist channels but is also spreading in more mainstream Republican and conservative spaces.
After the Charlottesville attack, Fox News deleted and apologized for running a syndicated piece that encouraged car-ramming attacks. Originally published by the right-wing Daily Caller, the online article included a video montage of car attacks under the headline "Here's A Reel Of Cars Plowing Through Protesters Trying To Block The Road."
After public backlash, Fox News deleted the version that had run on Fox Nation. A Fox News executive told CNN Money that "the item was inappropriate and we've taken it down." The Daily Caller also deleted its original post.
"I want to caution that this isn't just a far-right, neo-Nazi thing, but it's becoming something that's encouraged broadly, and I think that should worry everyone," Weil said.
From May 27 to June 17, Weil recorded at least 50 vehicle-ramming incidents nationwide. Of those, five were by law enforcement and 45 by civilians. At least 18 of the civilian incidents involved malice, and another 23 remain unclear as to motive, according to Weil's analysis of police and court records, as well as news reports. The bulk of the attacks occurred in the first 14 days of protests.
"To see dozens of these incidents occur over two weekends was surprisingly high," Weil said.
Four were ruled accidental, including the viral incident when a tanker barreled down a highway in Minneapolis, sending terrified protesters running for their lives. Authorities later released the driver without charges, saying he had acted foolishly but did not deliberately target protesters.
Most of the recent rammings have been captured on video. The footage follows a grim pattern: Protesters are shown walking peacefully when, suddenly, a car or truck appears in the frame and hurtles toward the crowd. People run, crouch and scream, "Oh my God!" Then the driver either manages to speed off or is surrounded and set upon by the outraged protesters.
One ramming in Boston unfolded live on the local TV news, with the reporter at the scene saying, "Several people just got hit! Several people just got run over!"
Weil said he suspects his tally is an undercount because incidents go unrecorded.
Minnesota protester Nuny Nichols, for example, never reported what happened to her and a couple of friends on the night of May 30. They had just returned to St. Paul, Minn., after spending the day passing out food to protesters across the river in Minneapolis. The three of them — all black women — were walking to Nichols' place when they came to an intersection where a white man in an SUV was waiting at the light.
"He kind of like motioned for us to come, you know, like, come on," Nichols said. "So we started walking out. And as soon as we got right in front of his car, he just sped up."
Nichols and her friends screamed and ran. They escaped without being hit, but Nichols said she'll never forget what it felt like to have a car aiming for her body. She's convinced the driver knew exactly what he was doing.
"He deliberately did it," Nichols said. "It wasn't like, oh, he ran the light, or we walked, no. He literally waited until we got almost right in front of his car — then he put his foot on the gas and sped up."
Nichols said it was jarring to go from standing shoulder to shoulder with white protesters during the day to the evening's reminder of the hate that's out there. But because of the tensions between cops and protesters right now, Nichols said, she didn't report the incident.
Instead, she stayed in her bedroom for a day, too rattled to go right back to the protests. Nichols' sister died in 2014 after being accidentally struck by a car; Nichols said she couldn't shake the thought that her mother almost lost another daughter the same way.
"I've never been in a predicament like that before, where somebody just wanted to kill me," Nichols said. "He didn't know anything about me — he just tried to run me over."
Nichols searched online for information about rammings and discovered the disturbing forums that celebrate and encourage car attacks. She saw the recent news reports about a fire chief in West Virginia who was dismissed from his post for wearing a T-shirt showing a car hitting protesters and the words "All Lives Splatter." Nichols saved the chief's photo to her phone as a reminder that her experience wasn't isolated.
Full report at:
https://www.npr.org/2020/06/21/880963592/vehicle-attacks-rise-as-extremists-target-protesters?utm_source=iterable&utm_medium=email&utm_campaign=1304807_
--------
UK government issues official warning for Soleimani vigil at London Islamic centre
22 June 2020
An Iran-affiliated London-based Islamic center was issued an official warning by the charity regulator for holding a memorial service for slain Iranian military commander Qassem Soleimani and describing him as a "great martyr" earlier this year.
The Islamic Center of England (ICE), run by the UK representative of Iranian Supreme Leader Ayatollah Ali Khamenei, praised Soleimani on its website and held a vigil to mourn his death at its headquarters in London in January, an event that was also attended by Iran's ambassador to London.
"We are very fortunate to live at a time to see, touch and feel a man like Soleimani and we hope and we pray and we work hard to make sure that there will be many, many more Qassem Soleimanis," Massoud Shadjareh, the head of the Islamic Human Rights Commission (IHRC), was filmed saying at the event.
IHRC organises the annual Quds Day rallies in the UK, an event launched by former Iranian Supreme Leader Ayatollah Ruhollah Khomeini and held on the last Friday of the Muslim fasting month of Ramadan during which demonstrators condemn countries Iran views as "enemies."
"We inspire to become like him, we are jealous [of] his [martyrdom], and we want the same thing for ourselves and our loved ones," Shadjareh added.
Soleimani, who headed the Quds Force, the overseas arms of Iran's Islamic Revolutionary Guard Corps (IRGC), was killed alongside Iraqi militia leader Abu Mahdi al-Mohandes in a US airstrike at Baghdad's international airport on January 3.
In a statement on its website, the ICE had described Soleimani and al-Mohandes as "great martyrs."
The ICE has been given an official warning and has been ordered to review the content on its website by the Charity Commission, an independent government department that registers and regulates charities in England and Wales.
The Charity Commission pointed out that Soleimani had been under UK sanctions for terrorism and terrorist financing since 2011.
Full report at:
https://english.alarabiya.net/en/News/middle-east/2020/06/22/UK-government-issues-official-warning-for-Soleimani-vigil-at-London-Islamic-center.html
--------
British Jews petition UK govt. to reject nomination of right-wing new Israel ambassador
22 June 2020
More than 1,500 British Jews have signed a petition, demanding that the government of Prime Minister Boris Johnson refuse to accept the nomination of the current Israeli minister of settlement affairs, Tzipi Hotovely, as the regime's new ambassador to London over her hard-line support for the annexation of the occupied Palestinian territories.
"Hotovely has demonstrated a complete disregard for international law throughout her political career, and has an appalling record of racist and inflammatory behavior," the petition posted online by the anti-occupation campaign group Na'amod highlighted, the Guardian daily newspaper reported.
It noted that the 41-year-old Israeli politician has previously publicly opposed relationships between Jews and Arabs, and referred to Israeli human rights activists as "war criminals" and "an enemy" within.
Hotovely has also accused Palestinians of being "thieves of history," claiming they have no heritage or connection to Israel-Palestine, the petition said.
It added that she has said it is her "dream" to see the Israeli regime's flag flying over the sacred Temple Mount – known to Muslims as the al-Aqsa Mosque compound.
The petition further argued that the Israeli settlements minister has described the regime's illegal occupation of the West Bank as "a myth," and is a leading advocate for annexation plans.
The petition then pointed to the case of Israeli settler leader Dani Dayan, whose nomination as Israeli ambassador to Brazil was rejected less than five years ago, urging the UK government not to approve Hotovely's appointment.
"There is clearly growing unrest in our community about Israel's blatant disregard for human rights, and people increasingly realize that it is time to take a stand," an unnamed spokesperson for Na'amod said.
Laura Janner-Klausner, the senior rabbi to Reform Judaism, also criticized Hotovely's record.
"Her political views on Palestinians, annexation and religious pluralism clash with our core values," she said.
Hotovely has been named by Israeli Prime Minister Benjamin Netanyahu as the successor to Mark Regev, who stepped down as ambassador to London earlier this month.
Her appointment was announced as Netanyahu, who was sworn into office for another term on May 17, has set July 1 for the start of cabinet discussions on extending "sovereignty" over settlements in the West Bank and the Jordan Valley.
Full report at:
https://www.presstv.com/Detail/2020/06/22/628024/British-Jews-petition-against-right-wing-new-Israel-ambassador-
--------
Mideast
Iran Condemns UN Human Rights Council's "Biased" Resolution
Jun 22, 2020
"It is regretting that political and instrumental use of human rights and using double-standards in this field is turning into a usual issue," Foreign Ministry Spokesman Seyed Abbas Mousavi said on Monday.
He added that supporters of the resolution "use human rights instrumentally, ignore the values, beliefs and special cultural specifications of different societies, do not attention to the realities due to the media atmosphere and propaganda against that country and ignore and keep silent on the extensive violation of the Iranian nation's human rights by the cruel sanctions".
Mousavi said that Iran enjoys a religious democracy which has acted in line with the development and enhancement of democracy at the national, regional and international levels within the framework of its religious undertakings, the constitution, its laws and the international undertakings.
Iran has regularly complained that the UN human rights reports are highly influenced by the US and are no more than a means to serve Washington's interests.
Meantime, Iran says that the United State and other western states' record of human rights violations disqualify their judgement on the records of other states.
Last Thursday, the Iranian foreign ministry blasted the US systematic racism, brutality and violence against protestors, and called on the international community to make Washington accountable for its crimes.
"Iran welcomes UN Human Rights urgent debate on human rights violations in the US. Systemic racism, police brutality and violence against peaceful protests represent just the tip of the iceberg," the foreign minister wrote on its official twitter account.
It underlined that it's high time for efforts to make the US regime accountable for its crimes at home and abroad.
https://en.farsnews.ir/newstext.aspx?nn=13990402000902
--------
Senior MP: IAEA Resolution against Iran Not Binding Legally
Jun 22, 2020
"The IAEA Board or Governors' resolution lacks legally-binding aspects at the international level and is more like a joke in the international atmosphere," Farhangi said on Monday.
He added that the US and Europe are concerned about Iran's influence in the region and want to contain the country more through a new round of talks "but negotiations in this atmosphere is meaningless".
Farhangi underscored Iran's good cooperation with the IAEA based on its undertakings and the nuclear deal, and said the resolution has been issued under the influence of the US and the Europeans.
On Friday, the IAEA's Board of Governors passed a resolution, put forward by Britain, France and Germany, to push for intrusive inspections of two Iranian nuclear sites that the trio claims may have been used for undeclared nuclear activities in the early 2000s.
Succumbing to Washington's pressure, the three European countries, parties to Iran's 2015 nuclear deal with world powers known as the Joint Comprehensive Plan of Action (JCPOA), have so far failed to honor their commitments under a landmark agreement and offset the impacts of the US sanctions, which were re-imposed on Iran following the US' unilateral withdrawal from the deal in May 2018.
This is while Tehran has rejected the allegations of non-cooperation with the IAEA, insisting that it is prepared to resolve potentially outstanding differences with the IAEA.
In relevant remarks on Friday, Iranian Foreign Minister Mohammad Javad Zarif said the EU Troika (Britain, France and Germany) are accomplices of the US and Israel, adding that they are not entitled to advise Iran.
"E3 must stop public face-saving and muster the courage to state publicly what they admit privately: their failure to fulfill even own JCPOA duties due to total impotence in resisting US bullying," Zarif tweeted.
"Behind facade, E3 are accessories to Trump and Netanyahu—and in no position to counsel Iran," he added.
Also, on Thursday Zarif wrote, "BoG should not allow JCPOA enemies to jeopardize Iran's supreme interests."
The Iranian foreign minister said that "E3 should not be an accessory, after failing own JCPOA duties."
Full report at:
"An agreeable solution is possible, but Res will ruin it," Zarif reiterated.
https://en.farsnews.ir/newstext.aspx?nn=13990402000932
--------
Atmar Asks for Iran's Continued Constructive Role in Afghanistan
Jun 22, 2020
During the meeting in Tehran on Sunday, Atmar underlined Iran's effective and significant role in striking regional and international consensus to support Afghanistan's government and constitution, establishment of ceasefire and assistance to start inter-Afghan talks, calling for the country's continued role in the promotion of the peace process in Afghanistan.
Zarif, for his part, said that the recent media hues and cries and moves by certain foreign actors to misuse the bitter incidents which happened for the Afghan nationals were attempts to distort close cooperation and brotherly relations between the two countries
He expressed the hope that Afghanistan would increase vigilance to prevent destructive activities of ill-wishers.
Heading a high-ranking delegation, including Afghan political, economic and security officials, Atmar arrived in Tehran on Sunday to hold talks with Zarif and other senior Iranian officials.
Iranian Foreign Ministry Spokesman Seyed Abbas Mousavi said on Saturday that the two sides are to confer within the framework of Iran-Afghanistan comprehensive cooperation document on economic, border, energy, water, health, medical and security cooperation, and discuss the conditions of Afghan nationals in Iran.
Reports said on Sunday that the document was discussed by the two high-ranking officials and will be finalized within 3 months.
Meantime, the Iranian Foreign Ministry summoned Afghan Ambassador to Tehran Abdol Qafour Lival last week over the latest anti-Iran moves by certain elements in the country.
According to the reports few groups in Afghanistan are trying to instigate anti-Iran sentiments in a bid to disturb the two friendly nations' good neighborliness.
The acts like insulting Iran's diplomats and embassy in Kabul have been done after some incidents that befell on Afghan nationals in Harirud region and the Iranian province of Yazd.
During the meeting with the Afghan envoy to Tehran, Iran's Foreign Ministry Director-General for West-Asia Seyed Rasoul Mousavi expressed deep concern that the moves of certain elements may affect Iran-Afghanistan ties.
Full report at:
https://en.farsnews.ir/newstext.aspx?nn=13990402000253
--------
Yemen conducts large-scale attack deep in Saudi Arabia: Al-Masirah TV
23 June 2020
The Yemeni Armed Forces have reportedly carried out a large-scale attack deep in Saudi Arabia in retaliation for the Riyadh regime's bloody military campaign against the impoverished nation.
The al-Masirah TV channel reported the military operation on Tuesday, adding that Brigadier General Yahya Saree, spokesman for the Armed Forces, would make an announcement regarding the operation in the next few hours.
Earlier in the day, Saudi activists said they heard loud blasts north of the capital Riyadh.
The Saudi-led coalition waging war also claimed the alliance had "successfully intercepted and destroyed" a ballistic missile launched at Riyadh by the Houthi Ansarullah movement, which leads Yemen's defense forces.
In a statement carried by the Saudi Press Agency (SPA), coalition spokesman Colonel Turki al-Malki called the strike a "deliberate and systematic operation to target civilians and civilian objects."
A few hours earlier, Malki reported another attack by the Houthis targeting the southern parts of the kingdom, claiming the coalition had intercepted eight bomb-laden drones and three ballistic missiles.
The missiles were fired from Yemen's northwestern Sa'dah Province toward the kingdom's Najran and Jizan regions, he added.
Saudi Arabia and a coalition of its vassal states launched the war on Yemen in March 2015 in an attempt to reinstall a Riyadh-backed former regime.
The coalition has, however, achieved none of its goals thanks to stiff resistance by The Ansarullah-led Yemeni army.
Full report at:
https://www.presstv.com/Detail/2020/06/23/628067/Yemen-attack-Saudi-Arabia-Riyadh
--------
Palestine to present draft resolution to Security Council over Israeli annexation plan
22 June 2020
A high-ranking official of the Palestine Liberation Organization (PLO) says Palestine is preparing to submit a draft resolution to the United Nations Security Council against the Israeli regime's contentious plan to annex large parts of the occupied West Bank.
PLO Secretary General Saeb Erekat told the Arabic-language Voice of Palestine radio station on Monday that the forthcoming Security Council session, scheduled for June 24, will discuss the developments in the Israeli-occupied Palestinian territories, particularly the Tel Aviv regime's annexation plan.
"The meeting will be held at the level of ministers and is very important in the efforts to present a draft resolution to the UN Security Council, despite the United States veto," Erekat said.
"We have an unprecedented support of 192 member states out of 194 members of the United Nations General Assembly that reject the Israeli move," he added.
Erekat highlighted that a memorandum endorsed by at least 150 US Congressmen is going to be issued within the next few hours, which would declare the politicians' opposition to the impending annexation process.
Last week, Palestinian President Mahmoud Abbas instructed Palestine's ambassador at the UN, Riyad Mansour, to push for a meeting of foreign ministers during the UN Security Council on June 24 in order to discuss Israel's plan to annex parts of the West Bank.
Israeli prime minister Benjamin Netanyahu, who was sworn into office for another term on May 17, has set July 1 for the start of cabinet discussions on extending "sovereignty" over settlements in the West Bank and the Jordan Valley.
Full report at:
https://www.presstv.com/Detail/2020/06/22/628032/Palestine-to-present-draft-resolution-to-Security-Council-over-Israeli-annexation-plan
--------
Ex-Knesset member calls for massive uprising against West Bank annexation
22 June 2020
A former member of the Israeli parliament, the Knesset, has called for a massive uprising against the regime's plan to annex the occupied West Bank.
Jamal Zahalka, an Arab-Israeli ex-lawmaker of the Arab Joint List, made the call on Monday, urging Palestinians from all spectra of society, both at home and abroad, to stand up against the scheme, the Palestinian Information Center reported.
He also stressed the need for a collective response throughout the Palestinian land, saying that he is confident that even the Palestinian masses in the 1948 occupied territory are able to rise against the Tel Aviv regime.
Israeli Prime Minister Benjamin Netanyahu, who is facing a number of criminal indictments, has time and again said that he would begin cabinet-level discussions for annexing more areas in the West Bank on July 1, in accordance with US President Donald Trump's "peace" plan, the so-called deal of the century.
Trump's scheme largely gives in to Israel's demands while creating a Palestinian state with limited control over its own security and borders, enshrining the occupied Jerusalem al-Quds as Israel's "capital" and allowing the regime to annex settlements in the West Bank and the Jordan Valley.
In the wake of all these, Palestinian President Mahmoud Abbas declared on May 19 the end of all agreements signed with Tel Aviv and Washington.
The US scheme further maintains that the future Palestinian state will consist of scattered lands linked together via bridges and tunnels. It will also be demilitarized, meaning it will be subject to Israeli control for security.
President Abbas has already said that the scheme "belongs to the dustbin of history."
'Israel plans to turn Jerusalem into a central Jewish city'
On Sunday, Hanna Issa, Secretary-General of the Islamic Christian Authority for Patronizing Jerusalem and Holy Sites, warned that Tel Aviv plans to turn Jerusalem al-Quds into a central Jewish city during the next couple of years.
Issa, whose press remarks were carried by the Palestinian Information Center on Monday, also said that the Israeli regime not only builds more settlement units in different areas of Jerusalem al-Quds but persistently carries out measures aimed at Judaizing the al-Aqsa Mosque and attempts to turn it into a museum with underground tunnels.
Elsewhere in his remarks, Issa lambasted Israel's grave violations against the historic, religious and cultural sites in Jerusalem al-Quds as "aggression against the cultural and civilizational heritage of the holy city and a gross infringement on the international law."
Back in late 2017, Trump enraged Palestinians by recognizing the whole Jerusalem al-Quds, both its eastern and western parts, as Israel's "undivided capital," a highly-provocative move he took in the face of historic Palestinian demands that the city's eastern part serve as the capital of their future state.
"The rules of international law pertaining the military occupation of Jerusalem only allow limited powers that enable the occupation authorities to run the territory under their control, and this implies the invalidity of any legislative and administrative measures taken by these authorities to change the status quo in the occupied territory, and this naturally applies to the situation in Jerusalem," Issa added.
On Thursday, Jordan, which is the custodian of the holy sites at the al-Aqsa Mosque compound, condemned the Israeli regime for its provocative digging and construction works at the Mosque's Western Wall.
Dhaifullah al-Fayez, a spokesman for Jordan's Ministry of Foreign Affairs, said in a statement at the time that all maintenance and restoration works at the al-Aqsa Mosque, including its walls, are within the exclusive powers of the al-Quds Awqaf and Aqsa Affairs Department.
Full report at:
https://www.presstv.com/Detail/2020/06/22/628029/Israel-uprising-annexation-West-Bank
--------
Ex-Hadi minister defects, says Saudi Arabia seeks to partition Yemen
22 June 2020
A minister with Yemen's former Saudi-backed government has broken ranks with the former regime, citing Saudi-led attempts at disintegrating the war-ravaged country.
Mohamed al-Maytami, once the minister of industry and trade, broke up his alliance with former Yemeni president Abd Rabbuh Mansur Hadi on Sunday, various Yemeni media outlets reported.
"Regional countries, some of which are present in the Saudi-led coalition are trying twenty-four seven to take Yemen apart," he said in a departure note.
Hadi resigned and fled the country to Riyadh in 2015 amid a political crisis. Saudi Arabia then invaded Yemen in an attempt to restore him to power.
The war, however, stopped short of its objective, only leaving tens of thousands of Yemenis dead and pushing the entire country close to the brink of outright famine. Some time into the military campaign, infighting erupted between Saudi-backed militants and UAE-backed separatists in southern Yemen.
The separatists have now declared so-called self-rule in the south, and most recently staged a coup in Yemen's Socotra island, which used to be controlled by the Saudi-backed militants.
Al-Maytami called Hadi and his fellow former officials inefficient, saying he could no longer stand the former regime's refusal to take an official stance on the Saudi-led drive.
His decision has reportedly been followed by similar resignations.
On Saturday, a Hadi ally called on the Saudi-led coalition to help "stop the mess, chaos, and aggression carried out by the (UAE-backed) militia and implement the provisions of the Riyadh agreement," Turkey's Anadolu news agency reported.
Full report at:
https://www.presstv.com/Detail/2020/06/22/627986/Yemen-minister-Saudi-Arabia-coalition-war
--------
Hezbollah video shows targets marked for retaliation in Israel
22 June 2020
Lebanon's Hezbollah resistance movement has released a video showing that its precision-guided missiles can hit targets anywhere in Israel.
The video, circulated on social media Sunday, showed coordinates of Israeli strategic positions that are within the range of Hezbollah's missiles, with remarks of Hezbollah chief Sayyed Hassan Nasrallah playing in the background.
"Today, we can not only hit the city of Tel Aviv but also, if God wills it and with His help, we can hit very precise targets within Tel Aviv and anywhere in occupied Palestine," Nasrallah can be heard as saying.
The video concluded with the statement "Whatever you do to block the way — it's already over and done with."
Hezbollah was established following the 1982 Israeli invasion and occupation of southern Lebanon.
Since then, the movement has grown into a powerful military force, dealing repeated blows to the Israeli military, including during a 33-day war in July 2006.
Last month, the second-in-command of Lebanon's Hezbollah resistance movement hailed the 2000 liberation of southern Lebanon from the Israeli occupation as a "turning point" in the history of the Middle East.
Full report at:
https://www.presstv.com/Detail/2020/06/22/627989/Hezbollah-video-threatens-Israel
--------
Erdogan continues to muzzle voices critical of his government
June 22, 2020
ANKARA: Turkey's legal fraternity is opposing a bill that, if passed, will scuttle the effective functioning of the country's bar associations — one of its few remaining bastions of free speech.
The presidents of 55 Turkish bar associations have been marching from their respective provinces toward Ankara against the proposed bill.
The "March for Defense" began on June 19 and reached the Turkish capital on Sunday night.
Soner Karademir, head of the bar association in the northern province of Giresun, walked through heavy rain for three days with his umbrella and judge's robe alongside colleagues from across the country.
Despite the protest remaining peaceful, police in Ankara blocked its movement in the early hours of Monday morning. A policeman punched one of the bar presidents of the southeastern province of Antep, and tried to arrest the head of the Antalya bar association.
Bar associations in Turkey claim that their march to the capital aims to fight "against darkness" that would expand with the introduction of a draft law on changing their election systems, in an effort to increase the representation of pro-government figures.
There is currently one bar association for each province of the country.
But with the new bill, the government would open the way for launching alternative bar associations, which will boost pro-government tendencies in the Union of Bar Associations (TBB), the centralized bar union of the country, which is formed by delegates.
"We only aim to ensure the rule of law and security in this country. This law amendment would trigger illegal structures within the judiciary. If bar associations are kept silent, the citizens could not voice their claims from the state because we monitor the services given to the citizens by the public authorities," Karademir told Arab News.
The bill has also been criticized for not having been negotiated with the representatives of bar associations themselves.
Just before the march, Istanbul Bar Association head Mehmet Durakoglu, who has come under intense criticism from the government, issued a statement saying that the marchers would go to where their hearts took them.
"Where our hearts take us is the state of law, independence of the judiciary, living humanly and honorably. We are marching to ensure this," he said.
The Ankara and Istanbul bar associations have long protested President Recep Tayyip Erdogan and his ruling Justice and Development Party (AKP) over the deteriorating state of the rule of law and alleged wrongdoings.
In early June, 79 Turkish bar associations also issued a joint statement, calling for the government to revoke the bill.
The bar associations also asked the TBB for an extraordinary meeting to discuss the matter. However, the legislative draft of the bill is almost ready and is expected to be adopted by the Turkish parliament soon.
Gamze Pamuk Atesli, a lawyer from the northwestern province of Bursa, said the police action that the lawyers faced on Monday was becoming a widespread problem in Turkish society.
She told Arab News that it gave a message that only those aligned with the powerful had the freedom to express their views.
"It is unacceptable that heads of bar associations had to witness an arbitrary police intervention while exercising their constitutional rights," she said.
Gamze added that the lawyers' march did not threaten peace or security. Growing injustice, she said, is the real threat.
"We need law as we need water and bread. We will all need justice at some point. The heads of our associations will keep supporting the rule of law," she added.
Full report at:
https://www.arabnews.com/node/1693726/middle-east
--------
Africa
Renewed clashes in Tunisia's deprived southern Tataouine region
22 June 2020
Protesters demanding jobs and the release of an activist in Tunisia's marginalized south clashed Monday with security forces for a second straight day.
Police fired tear gas to disperse hundreds of protesters in the center of Tataouine city, an AFP correspondent said.
Defense ministry spokesman Mohamed Zekr said the army was deployed outside state establishments.
Demonstrators at a protest camp in the region have been demanding authorities make good on a 2017 promise to provide jobs in the gas and oil sector to thousands of unemployed.
For weeks they have blocked roads around the remote El-Kamour pumping station to prevent tanker trucks from entering the facility, but the protest had been largely peaceful.
On Sunday, protesters in Tataouine city burned tires and pelted security forces with stones to demand jobs and the release of activist Tarek Haddad, who was arrested the previous day, as security forces responded with tear gas.
Haddad is a key figure in the protest movement.
The governor of Tataouine, Adel Werghi, said Haddad was "wanted" by the authorities, without providing further details.
The interior ministry said 10 people were arrested Sunday after a group of protesters tried to attack police stations with Molotov cocktails.
For all the latest headlines follow our Google News channel online or via the app.
Denouncing an "excessive and unjustified" use of force against protesters, the powerful Tunisian trade union confederation UGTT had called for a general strike in Tataouine.
Shops were open on Monday but public services and state institutions remained closed in adherence to the strike, AFP correspondents said.
In 2017, protesters blockaded Tataouine's El-Kamour pumping station for three months demanding jobs.
The sit-in ended after the employment minister signed a deal with representatives of the protesters, brokered by the UGTT, pledging to invest 80 million Tunisian dinars a year (almost $28 million) in Tataouine.
The UGTT branch in Tataouine said the promise was never kept.
The protests come as Tunisia, until now largely spared the worst of the novel coronavirus, faces tensions within its coalition government and the impact of restrictions imposed to combat the spread of the pandemic that have deepened inequalities.
https://english.alarabiya.net/en/News/north-africa/2020/06/22/Renewed-clashes-in-Tunisia-s-deprived-southern-Tataouine-region.html
--------
Turkey speaks the language of strength, sends thousands of soldiers to Libya: EU FM
22 June 2020
Turkey speaks the language of strength and has sent thousands of fighters to Libya, said the European Union High Representative for Foreign Affairs Josep Borrell at a summit on Monday.
Turkey has sent thousands of Syrian mercenaries to fight for the Government of National Accord (GNA) in its conflict with the Libyan National Army (LNA). Tensions escalated this week as the GNA prepared to advance on the key strategic city of Sirte, with Egypt saying that it was prepared to defend its national security interests and oppose Turkish expansion.
Borrell was speaking in conversation with Charles Powell, the director of the Elcano Royal Institute, hosted by the German Marshall Fund.
His comments came as the chief of the US Africa Command was in the Libyan city of Zuwara to meet with senior GNA officials, according to Libyan media.
https://english.alarabiya.net/en/News/north-africa/2020/06/22/Turkey-speaks-the-language-of-strength-sends-thousands-of-soldiers-to-Libya-EU-FM.html
--------
Libyan National Army closes 200 km of airspace over Sirte: Spokesman
22 June 2020
The Libyan National Army (LNA), closed 200 kilometers of airspace over the Libyan city Sirte, and banned any non-LNA military plane from flying over the specified area, LNA spokesman Ahmed al-Mismari said on Sunday.
Al-Mismari added that the LNA banned any circulation of information about its military movements.
For all the latest headlines follow our Google News channel online or via the app.
Also, Khaled al-Mahjoub, an LNA official, told Al-Arabiya that the LNA will never leave Sirte to Turkey "no matter the sacrifices," and that coordination with Egypt was at the "highest level."
Sirte is a key coastal city in Libya, close to major energy export terminals on the Mediterranean seaboard.
The LNA and the Government of National Accord (GNA) have been fighting for control of Libya, including Sirte. Clashes between both sides over Sirte have intensified since early June.
Turkey, which backs the GNA led by Fayez al-Serraj, has been ramping up its military intervention in Libya. on Saturday, Turkey told AFP that Sirte and Al-Jufra need to be evacuated by Haftar's forces for a "sustainable ceasefire."
In November, Turkey signed a military cooperation pact with the GNA. The two parties also signed a maritime demarcation deal, which gives Ankara exploration rights in the eastern Mediterranean.
The maritime deal was rejected as "illegal" by many Mediterranean countries such Greece and Cyprus.
In early in June, Turkish President Recep Tayyip Erdogan said that his country's support for the GNA "will increasingly continue."
Turkey's intervention in Libya would give it a foothold in the natural-resources-rich Middle East, where its international ties to many countries are strained.
This is especially significant for Egypt, since it shares a long border with Libya, backs Haftar's LNA and its relationship with Turkey has been tense for years.
On Saturday, Egyptian President Abdel Fattah al-Sisi said that his country has a legitimate right to intervene in Libya and ordered the army to be prepared to carry out missions if necessary.
He said: "Any direct intervention from the Egyptian state has now acquired international legitimacy," adding that Egypt had received "direct threats" from "terrorist militias and mercenaries" supported by foreign countries.
Earlier in June, Egypt had called for a ceasefire in Libya, however, in his recent speech Sisi said that Egypt has always been reluctant to intervene in Libya but "the situation now is different."
Full report at:
https://english.alarabiya.net/en/News/north-africa/2020/06/22/Libyan-National-Army-closes-200-km-of-airspace-over-Sirte-Spokesman.html
--------
IMN calls for Zakzaky's immediate release
23 June 2020
Sheikh Zakzaky supporters in south West Nigeria and members of the Islamic Movement in Nigeria held a press conference and asked the Nigerian government to release religious leader in view of his deteriorating health condition.
During the presser, the speakers said Sheikh Zakzaky and his supporters have suffered a brutal crackdown in the hands of soldiers of the Nigerian Army, where not less than one thousand the Islamic cleric's supporters were killed in cold blood.
In a statement the Islamic Movement said over two hundred of Sheikh Zakzaky's supporters have been freed by the courts for the same cooked up charges that the Islamic cleric is being tried in court.
The Islamic Movement noted that all request by the Zakzaky legal team to the Kaduna state government to secure a new date for the continuation of his trial have come to no avail in total disregard for Zakzaky's health.
The Islamic Movement said the arrest and continuous detention of Sheikh Zakzaky and his wife, irrespective of their deteriorating health, are in total disregard for the rule of law, and commitment to impunity by the Nigerian government.
Sheikh Zakzaky has been in detention for close to five years in violation of a Federal High Court ruling ordering for his unconditional release.
Full report at:
https://www.presstv.com/Detail/2020/06/23/628053/IMN-calls-for-Zakzaky's-immediate-release
--------
Somalia: Suicide bombing kills two civilians outside Turkish base
Mohammed Dhaysane
23.06.2020
MOGADISHU, Somalia
Three people, including a suicide bomber were killed Tuesday morning after an attack outside Turkey's largest overseas military base in the Somali capital Mogadishu.
Somali government spokesman Ismail Mukhtar Oronjo told Anadolu Agency that security guards shot the bomber who was trying to enter the military facility.
"He pretended to be a trainee at the Turkey-Somali military academy but was shot and exploded outside the camp, killing himself and two civilians," Oronjo said.
He added that no Somali soldiers or Turkish nationals were killed or injured in the attack.
No group has yet claimed responsibility for the attack, but al-Shabaab militants have been known to conduct attacks in the East African country.
Full report at:
https://www.aa.com.tr/en/africa/somalia-suicide-bombing-kills-two-civilians-outside-turkish-base/1886561
--------
Libya defends efforts to take Sirte, Jufra from Haftar
22.06.2020
TRIPOLI
The Libyan Defense Ministry said Monday the return of the central city of Sirte and al-Jufra base to the government's control would serve the best interests of all brotherly and friendly countries.
"It serves the interests of all brothers and friends to return Sirte and al-Jufra to the control of the state," ministry undersecretary Salah Al-Namroush said in a statement published by the government-led Operation Volcano of Rage.
"We expect from all brothers and friends to support the legitimate government to achieve stability on the entire Libyan territory," he said.
He said reports by experts of the UN Security Council and Secretary-General Antonio Guterres proved that a number of Arab countries were involved in the aggression on the capital, Tripoli.
"Their ammunition and equipment killed our children and destroyed our country," he said, going on to reiterate that the Libyan forces "will proceed until imposing control over the entire Libyan territory".
On Saturday, Egyptian President Abdel Fattah al-Sisi suggested that Cairo could launch "external military missions" into Libya "if required," saying that "any direct intervention in Libya has already become legitimate internationally."
Al-Sisi said the city of Sirte and al-Jufra airbase are a "red line", calling on his army to "be prepared to carry out any mission here within our borders, or if necessary outside our borders".
The UN recognizes the Libyan government headed by Fayez al-Sarraj as the country's legitimate authority as Tripoli battles the militias of eastern warlord Khalifa Haftar.
The government launched Operation Peace Storm against Haftar in March to counter attacks on the capital, Tripoli, and recently liberated strategic locations, including Tarhuna, Haftar's final stronghold in western Libya.
Full report at:
https://www.aa.com.tr/en/africa/libya-defends-efforts-to-take-sirte-jufra-from-haftar/1885816
--------
Libyan government exposes Haftar's financial corruption
Diana Shalhoub
22.06.2020
TRIPOLI
The Libyan government on Monday published two documents implicating eastern warlord Khalifa Haftar in corruption.
The documents published by the government-led Operation Volcano of Rage showed the illegal seizure of state land and property by the Military Investment Authority, an economic arm of Haftar's militia.
They also revealed that the warlord had illegally seized assets of agricultural projects and investment projects in Libya.
The government earlier revealed that Haftar's Military Investment Authority had signed an agreement with the Union of Italian Fishing in March 2019 under which Italian fishing boats were allowed to fish in Libya's territorial waters in return for 10.000 euros ($11,100) a month for 5 years.
In 2016, French daily Le Monde published a report showing Haftar's monopoly of economic activities in Barqah in eastern Libya.
In March, the Libyan government launched Operation Peace Storm against Haftar to counter attacks on the capital and recently regained strategic locations, including Tarhuna, Haftar's final stronghold in western Libya.
Full report at:
https://www.aa.com.tr/en/africa/libyan-government-exposes-haftars-financial-corruption/1885674
--------
Pakistan
Saudi Arabia vows continued support to Pakistan on Kashmir issue
Jun 23, 2020
ISLAMABAD: Saudi Foreign Minister Prince Faisal bin Farhan on Monday reaffirmed the kingdom's traditional support for the Kashmir cause.
During a phone call, Foreign Minister Shah Mahmood Qureshi and his Saudi counterpart agreed to remain in close contact to take forward the important bilateral agenda and close cooperation in various fields.
Qureshi shared deep concern over the continuing double lockdown as well as the intensification of military crackdown by Indian occupation forces and attempts to change the demographic structure of the disputed territory by introducing new domicile law.
He also lauded the recent statements of OIC and other international bodies which showed serious concerns and urged urgent steps to address the situation in IOJ&K.
The development comes as Indian troops have intensified their oppression against innocent people in Occupied Kashmir, killing over a hundred in the last few months.
The official statement said that both leaders discussed matters of mutual interest, including Covid-19 pandemic, enhanced bilateral cooperation and situation in IOJ&K.
Qureshi underscored that the fraternal ties between Pakistan and Saudi Arabia are deep-rooted and multi-faceted and the strategic relationship between the two countries is growing in myriad dimensions.
He also thanked for condolence messages issued by King Salman and Crown Prince Mohammad bin Salman over the PIA plane crash.
Qureshi offered condolences on the loss of precious lives in Saudi Arabia due to Covid-19 pandemic and highlighted the measures being taken by Pakistan to contain the virus, with a focus on saving lives and securing livelihoods.
Full report at:
https://www.pakistantoday.com.pk/2020/06/22/saudi-arabia-reaffirms-support-to-pakistan-over-kashmir-issue/
--------
PM Imran vows more shelter homes for low income groups
Jun 23, 2020
ISLAMABAD: Prime Minister Imran Khan on Monday said the government will incrementally increase shelter homes in Pakistan.
He insisted that Pakistanis are charitable and passionate in their desire to give, and the government only has to ensure confidence [of the public]. "People start sending food themselves to shelter homes," said the PM, assuring that transparency will be ensured in the relief and Ehsaas programmes.
The government will identify spots where shelter homes are needed, and channels will be set up to allow philanthropists to offer sponsorships for the same.
The premier also thanked Dr Sania Nishtar for her work on the Ehsaas programme, and credited the initiative, as well as the decision to reopen the construction sector, for the condition in Pakistan not being "as bad as in India".
He reiterated that the government's challenge is to ensure that the wheels of the economy keep running while at the same time the public is made aware of the SOPs needed to control the spread of the pandemic.
Referring to the Covid-19 Tiger Force, the premier said it was active and has been reaching out in areas identified as virus hot spots.
Earlier, the prime minister said it is a fact that the virus will spread and the "the trend our experts have observed is that it spreads, then peaks after a few weeks and then the curve will flatten".
"The purpose of flattening the curve is to ease the pressure on hospitals," explained the premier while addressing the nation on state television.
"We can manage the pandemic if we observe the SOPs in place and take precautions," the premier had urged the people.
"We expect our peak to come by the end of July or August and then we will witness a reduction in transmission of new cases."
FATA DEVELOPMENT:
Separately, PM Imran chaired a meeting to review development progress in former Federally Administered Tribal Areas (FATA), that have now been merged with the Khyber Pakhtunkhwa province (K-P).
Imran expressed his wish for development projects to be initiated in the region soon, said Federal Information and Broadcasting Minister Shibli Faraz, in a video statement released to brief on the meeting. Faraz quoted the PM as saying that the people and the youth of FATA are dear to him.
Faraz added that the federal government has released the funds allocated in 2018 in this regard.
Besides, a committee has been constituted to coordinate with other provinces and ensure the availability and release of remaining funds, he said.
The minister further added that PM Imran expressed his wish for the 'sacrifices' of the people of FATA, with regards to countering terrorism, being recognised.
Full report at:
https://www.pakistantoday.com.pk/2020/06/22/pm-imran-vows-more-shelter-homes-for-low-income-groups/
--------
Pakistan reopens three key trade routes with Afghanistan
Jun 22, 2020
PESHAWAR: Pakistan on Monday reopened three key trade routes with neighbouring Afghanistan to promote business and trade activities after months-long closure due to the coronavirus pandemic.
According to a government notification, Chaman, Torkham and Ghulam Khan border crossings will remain open for 24 hours six days a week to increase the volume of trade and to promote business and trade activities between the two neighbours.
It said the border points will remain open for imports and exports to and from Afghanistan and unlimited number of trucks will be allowed per day for both Afghan Transit and Bilateral Trade, while ensuring all Covid-19 related guidelines and Protocols.
Pakistan and Afghanistan share 18 crossing points. The most commonly used ones are Torkham and Chaman. Pakistan closed its border with Iran and Afghanistan after Covid-19 cases increased in the country early this year.
Pakistan's coronavirus cases jumped to 181,088 on Monday after 4,471 new cases were reported during the last 24 hours, while 89 people died of the disease, taking the number of fatalities in the country to 3,590.
According to the directions of Special Assistant to Chief Minister on Trade and Industry Abdul Karim Khan, Khyber Pakhtunkhwa Board of Information Technology (KPBOIT) will take up the issue of opening up of Angoor Ada Border with Ministry of Interior for further improvement in trade activities between the two countries, official sources said.
They said that Pakistan is the largest importer of Afghani products while Afghanistan is the 4th largest destination for Pakistani exports. In order to increase the volume of trade and to promote business activities on both sides, two meetings were held at KPBOIT between Afghan Consul General Najib Ullah Ahmadzai and Khan in the month of April and May.
Full report at:
https://timesofindia.indiatimes.com/world/pakistan/pakistan-reopens-three-key-trade-routes-with-afghanistan/articleshow/76513742.cms
--------
URL: https://www.newageislam.com/islamic-world-news/us-blocks-pakistan-effort-term/d/122195
New Age Islam, Islam Online, Islamic Website, African Muslim News, Arab World News, South Asia News, Indian Muslim News, World Muslim News, Women in Islam, Islamic Feminism, Arab Women, Women In Arab, Islamophobia in America, Muslim Women in West, Islam Women and Feminism