New Age Islam News Bureau
25 November 2020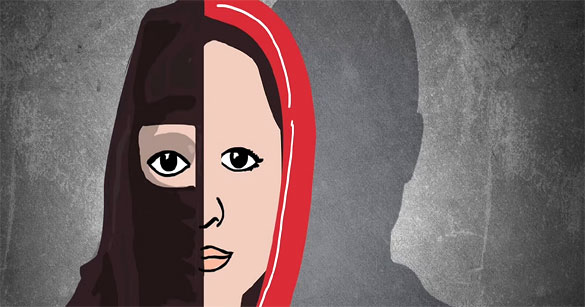 • UAE Fatwa Council Designates Muslim Brotherhood as Terrorist Organization, Urges Muslims To Steer Clear Of The Group
• Singapore Expels 15 Bangladeshis Who 'Incited Violence' After French Terror Attacks
• Teen Who Left UK To Join Islamic State Should Not Be Allowed Back, Supreme Court Told
• Australia Revokes Citizenship Of Muslim Cleric, Abdul Nacer Benbrika, Who Led Terrorist Cell
• Pak PM Imran Khan Approves Chemical Castration Of Rapists: Report
• Both Sides Claim Gains In Ethiopia War; Tigrayans Accused Of Massacre
• Boy Forced To Threaten Trump In ISIS Video Returns To US
India
• 'Love Jihad' Needs To Be Legally Defined First: Shiv Sena On Anti-Conversion Law
• 'Remember Abbottabad!' India Slams Pak For Presenting 'Dossier Of Lies' At UN
• BJP-Mehbooba Mufti Ties A Form Of 'Ideological' Love Jihad: Saamna
• 26/11 Case: Full Justice Eludes The Victims Of Attacks Even Today, Pakistan Yet To Act
• Is Hyderabad In Pakistan, Asks KTR After Telangana BJP Chief's 'Surgical Strike' Remark
• India's plan to build dam to aid Afghanistan likely to unnerve Pakistan
--------
Arab World
• UAE Fatwa Council Designates Muslim Brotherhood as Terrorist Organization, Urges Muslims To Steer Clear Of The Group
• Israel's Netanyahu will soon visit Manama at invitation of Bahraini crown prince
• Israel hits southern Damascus in second strike this week, Syrian army says
• Beirut blast: Judge charges two, including alleged Hezbollah point man at port
• Clashes in Syria leave 11 Turkey-backed gunmen dead: Monitor
• Iraq condemns Houthi attack that targeted Jeddah petroleum products station
--------
Southeast Asia
• Singapore Expels 15 Bangladeshis Who 'Incited Violence' After French Terror Attacks
• China Criticizes Pope Francis Over Comment On Suffering By Uighur Muslim Minority
• Malaysia is ageing, raise retirement age to 65 gradually, says World Bank
• Why lift mandatory quarantine on those coming from Sabah, Najib asks Putrajaya
--------
Europe
• Teen Who Left UK To Join Islamic State Should Not Be Allowed Back, Supreme Court Told
• EU Calls For Afghan Truce, Warns Against Taliban Regaining Administrative Power
• Azerbaijani troops enter further territory ceded by Armenia
• Russia says it thwarted Daesh attacks in Moscow region, detains one
• West Sussex man jailed over beheading and terror magazines
--------
Australia
• Australia Revokes Citizenship Of Muslim Cleric, Abdul Nacer Benbrika, Who Led Terrorist Cell
--------
Pakistan
• Pak PM Imran Khan Approves Chemical Castration Of Rapists: Report
• Pakistan: No Plans to Recognize Israel
• PDM boycotts today's parliamentary panel meeting
• Covid kills 48 more as daily cases near 3,000
• Fazl discusses political situation with Zardari
--------
Africa
• Both Sides Claim Gains In Ethiopia War; Tigrayans Accused Of Massacre
• France at Odds with Mali Plan to Dialogue with Jihadists
• Sudan's government says 'not aware' of Israeli delegation visit
• Ethiopia PM Abiy rejects international 'interference' in Tigray war
• Five killed by gunmen in northwest Nigeria mosque attack: Police
• Ethiopia arrests nearly 800 suspects over 'terrorist' plot - TV
--------
North America
• Boy Forced To Threaten Trump In ISIS Video Returns To US
• Biden surrounding himself with a cadre of right-wing hawks
• Saudis are dependent on US power to sustain them
--------
Mideast
• Turkish Court Adds New Saudi Suspects In Khashoggi Case
• Iranian-Swedish scientist detained in Iran facing imminent execution, warns wife
• Amid hopes of easing US sanctions, Iran's Khamenei warns against 'opening' with West
• Yemen stresses right to self-defence as Saudi Arabia resorts to UN over Aramco raid
• US keeps 'all options' open for Yemen's Houthis
--------
South Asia
• Security Forces Nabs, Kills Several Militants across Afghanistan
• Bangladesh vows to speed up efforts to convict human traffickers
• Kid Took Mortar Shell for Toy Dies with Father
• Twin blasts kill 17 in Afghanistan's predominantly Shia Hazara city of Bamiyan
• Taliban rigging drones to drop bombs, Afghan spy chief says
Compiled by New Age Islam News Bureau
URL: https://www.newageislam.com/islamic-world-news/new-age-islam-news-bureau/love-jihad-needs-to-be-legally-defined-first-shiv-sena-on-anti-conversion-law/d/123571
--------
'Love Jihad' Needs To Be Legally Defined First: Shiv Sena On Anti-Conversion Law
November 24, 2020
Shiv Sena has asked for the term "Love Jihad" to first be defined legally
-------
Mumbai: The Shiv Sena on Tuesday said "Love Jihad" needs to be first defined legally, and BJP leaders should come out of the "illusion"" that they can trouble the Maharashtra government by harping on the issue.
Without taking any name, an editorial in Sena mouthpiece 'Saamana' said BJP's Minister of State for Home Affairs earlier this year said in Parliament that the concept of "Love Jihad" has no place in law and till now no case has been reported by central agencies in this connection.
"Hence, the legal definition of 'Love Jihad' needs to be decided first," the editorial said.
Referring to the short-lived BJP-NCP government formed in Maharashtra a year ago when Devendra Fadnavis and Ajit Pawar took oath as chief minister and Dy CM, respectively, in a ceremony held at dawn in Raj Bhavan, the editorial termed it as "love jihad".
That government collapsed within 80 hours of its formation. Later, the Shiv Sena, NCP and Congress came together and formed the Maha Vikas Aghadi (MVA) government.
Some BJP-ruled states have announced plans to prevent the so-called "love jihad", a term coined by right-wing activists to describe an alleged conspiracy to convert Hindu women to Islam by marrying them.
Devendra Fadnavis had last week said that incidents of "love Jihad" were taking place in the country and therefore, laws to curb the practice were justified.
"BJP leaders should come out of the illusion that they can trouble the Maharashtra government by harping on the issue of 'love jihad'," the editorial said.
"Hindutva needs to be protected at all levels and "not just when it comes to marriages and elections", it said and also pitched for bringing in the Uniform Civil Code.
https://www.ndtv.com/india-news/love-jihad-needs-to-be-legally-defined-first-shiv-sena-on-anti-conversion-law-2329733
--------
UAE Fatwa Council Designates Muslim Brotherhood as Terrorist Organization, Urges Muslims To Steer Clear Of The Group
24 November, 2020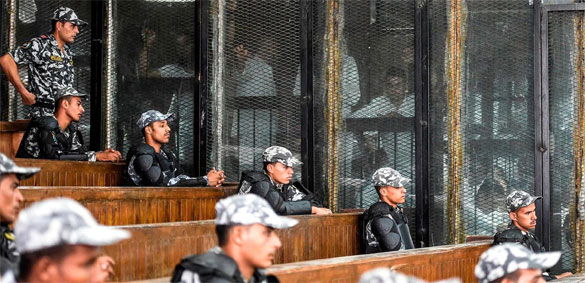 Members of Egypt's banned Muslim Brotherhood are seen inside a glass dock during their trial in the capital Cairo in 2018. AFP
-------
The UAE Fatwa Council denounced on Monday the Muslim Brotherhood as a terrorist organization and urged Muslims to steer clear of the group.
This came during a regular meeting of the council held Monday via video conferencing and led by Sheikh Abdullah bin Bayyah, chairman of the UAE Fatwa Council.
The meeting reviewed the statement of the Council of Senior Scholars of Saudi Arabia, which affirms that Sharia promotes unity and warns against division and rogue groups.
"The UAE Fatwa Council declared its full support for the Council of Senior Scholars' statement, which echoes the previous proclamations of the governments of the UAE and Saudi Arabia that consider the Muslim Brotherhood a terrorist organization, due to its support for violent extremist groups, disputes with leaderships, and disobedience," WAM reported.
The Council called on all Muslims to denounce divisions and avoid supporting, sympathizing with, and joining organizations that aim to instigate divisions, conflicts, and bloodshed.
It reiterated that "it is not permissible to pledge allegiance to anyone other than the ruler," and said the community should show "respect and commitment" to leaders.
The meeting further discussed a number of proposals and initiatives of interest for the next year.
https://english.aawsat.com/home/article/2643926/uae-fatwa-council-designates-muslim-brotherhood-terrorist-organization
--------
Singapore Expels 15 Bangladeshis Who 'Incited Violence' After French Terror Attacks
2020-11-24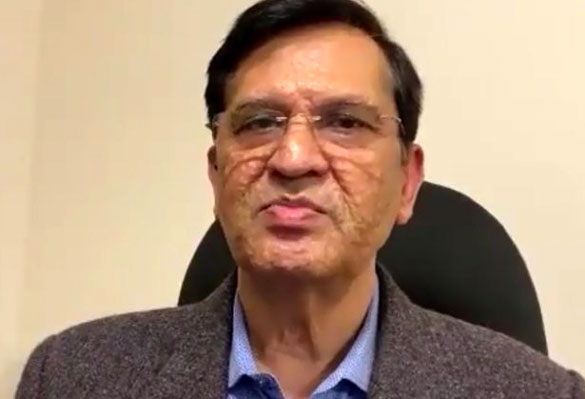 Workers from Bangladesh and India attend a briefing before starting work at a construction site in Singapore March 24, 2016.
-----
Singapore deported 15 Bangladesh nationals because of alleged social media posts that "incited violence or stoked communal unrest" in the wake of recent terrorist attacks in France, the Ministry of Home Affairs announced Tuesday.
Sixteen foreigners in all, including a Malaysian national, were sent back to their home countries after Singaporean authorities investigated them, the Ministry of Home Affairs said without specifying when the deportations occurred.
The investigations began after the city-state intensified security after deadly attacks in France that followed the re-publication of caricatures of the Prophet Muhammad by the satirical magazine Charlie Hebdo on Sep. 1, 2020.
"The 16 repatriated foreigners comprise a Malaysian, who was found to be radicalized and harbored the intention to travel to Syria or Palestine to partake in armed violence, and 15 Bangladeshis, most of whom were working in the construction industry who, in response to the recent terror attacks in France, had made social media postings which incited violence or stoked communal unrest," the ministry said in a statement posted on its website.
In Dhaka on Tuesday, senior officials told BenarNews they were not aware of Singapore's expulsion of the Bangladeshis. In Kuala Lumpur, Malaysia's counterterrorism chief did not immediately respond to a query from BenarNews.
Saiful Islam, deputy commissioner of the counterterrorism unit at Dhaka Metropolitan Police, told BenarNews that the department would make inquiries about the expelled Bangladeshis.
Mojaffar Ahmed, a joint secretary at the Expatriates Welfare and Overseas Employment Ministry, said it had received no information about the deportation, including from Bangladesh's High Commission in Singapore.
As of 2017, Singapore hosted 1.4 million foreign workers, according to data from its Ministry of Manpower. About 160,000 Bangladeshis work in Singapore, according to Dhaka's diplomatic mission to the city-state.
Singapore's home ministry said the Internal Security Department (ISD) and the police had stepped up investigations into "suspicious activity [and] suspected radicalized individuals" to prevent a threat to religious harmony after Charlie Hebdo republished the cartoons. The magazine's original publication of the caricatures of the founder of Islam led to a deadly terrorist attack on its Paris offices in 2015.
The ministry said that as of Tuesday, investigations into 37 individuals – 23 foreigners and 14 Singaporeans – had been initiated. The Singaporeans are still being investigated, the ministry statement said, without providing details about whether they were arrested.
Of the 23 foreigners, 16 had been sent home and one was arrested and under investigation, the ministry said. No information was provided about the six other foreigners being investigated.
On Nov. 2, Bangladesh national Ahmed Faysal was arrested by Singaporean authorities and is still being investigated for his suspected allegiance to Hayat Tahrir Al-Sham (HTS), a militant group fighting to establish an Islamic caliphate in Syria, the ministry said.
Faysal had been working as a construction worker in Singapore since early 2017, was radicalized in 2018 and joined HTS a year later, the home ministry said. He allegedly was active in sharing propaganda on social media that promoted armed violence, and had used accounts created under fictitious names, the ministry added.
"Apart from Syria, he was also willing to travel to Kashmir to fight against the perceived enemies of Islam," the ministry statement said.
"To prepare himself for armed jihad, Faysal watched firearms-related videos online. He even bought foldable knives in Singapore, which he claimed he would use for attacks against Hindus in Bangladesh."
Investigations so far have not shown that Faysal intended to carry out any acts of violence in Singapore, the ministry said.
'Government needs to verify'
Bangladesh must investigate transparently to determine if the deported citizens were indeed radicalized or stoking unrest, Jalal Uddin Shikdar, a researcher at Dhaka's Refugee and Migratory Movements Research Unit, told BenarNews.
"Migrants workers are extremely vulnerable. Most of them are not very educated. Many even don't know how to use social media platforms," Shikdar said. "The government needs to verify to get actual facts."
Many Bangladeshis who work abroad worry about sending money home and repaying loans, Shikdar said.
"Is it normal to brand them terrorists? We don't see such a tendency in Saudi Arabia and other Middle Eastern countries," he said.
According to Shikdar, this was the second time in four years that Bangladeshis had been deported or repatriated from Singapore.
In January 2016, Singapore announced that it had deported 26 Bangladeshi construction workers for their alleged involvement in militancy.
The deported workers supported al-Qaeda and Islamic State and had discussed carrying out terror attacks upon returning home to Bangladesh, Singapore's home ministry said back then.
Upon their return to Bangladesh, 14 of the 26 individuals were jailed on "terror charges," Dhaka Metropolitan Police spokesman Maruf Hossain Sardar told BenarNews at the time.
The other 12 had been freed after interrogation, but their activities were being monitored, Hossain said.
https://www.benarnews.org/english/news/bengali/bd-ch-repatriate-11242020152238.html
--------
Teen who left UK to join Islamic State should not be allowed back, Supreme Court told
NOVEMBER 23, 2020
LONDON (Reuters) - A British-born woman who went to Syria as a schoolgirl to join Islamic State should not be allowed to return to Britain to challenge the government taking away her citizenship because she poses a security risk, the UK's top court heard on Monday.
Shamima Begum, who was born to Bangladeshi parents, left London in 2015 when she was 15 and went to Syria via Turkey with two schoolfriends.
In Syria, she married an Islamic State fighter and lived in Raqqa, the capital of the self-declared caliphate, where she remained for four years until she was discovered in a detention camp. She has had three children since leaving Britain, but all the infants have since died.
Britain's interior minister stripped her of her British citizenship but in July, the Court of Appeal unanimously agreed Begum, now 21, could only have a fair and effective appeal of that decision if she were permitted to come back to Britain.
Challenging that verdict, James Eadie, the lawyer for the British government, told the Supreme Court that intelligence agencies concluded those who aligned with Islamic State posed a serious risk to national security.
"The assessment was that she presented a current threat, justifying the removal of her British citizenship and thereby placing serious practical and legal impediments on national security grounds in the way of her return to the United Kingdom," Eadie said.
Begum's case has been the subject of a heated debate in Britain, pitting those who say she forsook her right to citizenship by travelling to join IS against those who argue she should not be left stateless but rather face trial in Britain.
The Supreme Court hearing is due to last two days with a decision expected to be handed down at a later date.
https://www.reuters.com/article/uk-britain-security-begum/teen-who-left-uk-to-join-islamic-state-should-not-be-allowed-back-supreme-court-told-idUKKBN2831K4?utm_source=iterable&utm_medium=email&utm_campaign=1750508_
--------
Australia Revokes Citizenship Of Muslim Cleric, Abdul Nacer Benbrika, Who Led Terrorist Cell
November 25, 2020
SYDNEY: Australia has cancelled the citizenship of an Algerian-born Muslim cleric who was convicted of leading a terrorist cell that planned to bomb a football match in Melbourne in 2005, Minister for Home Affairs Peter Dutton said on Wednesday.
Abdul Nacer Benbrika is now the first person to be stripped of his citizenship while still in Australia.
"If it's a person who's posing a significant terrorist threat to our country, then we'll do whatever is possible within Australian law to protect Australians," Dutton told reporters in Brisbane.
Benbrika was convicted on three terrorism charges. He was jailed for 15 years for directing a terrorist group, being a member of a terrorist group and possessing material associated with planning of a terrorist act.
Benbrika remains in an Australian prison despite finishing his sentence. Under Australian law Canberra is permitted to detain anyone convicted of terror offences for up to three years after their sentence finishes.
Lawyers for Benbrika have appealed against his ongoing detention. He has 90 days to appeal the cancellation of his visa and return to Algeria.
Under Australian law, a person can only be stripped of their citizenship if they are dual citizens, thereby preventing people from being made stateless.
Australia used the powers in 2019 to strip the citizenship of Neil Prakash, an alleged Islamic State recruiter who is imprisoned in Turkey. Australia argued he was a dual citizen as he also has Fijian citizenship, though Fiji denied the claim — souring the bilateral relationship.
https://www.freemalaysiatoday.com/category/world/2020/11/25/australia-revokes-citizenship-of-muslim-cleric-who-led-terrorist-cell/
--------
Pak PM Imran Khan approves chemical castration of rapists: Report
Nov 25, 2020
ISLAMABAD: Pakistan Prime Minister Imran Khan on Tuesday approved in principle a law on chemical castration of rapists and fast tracking of sexual assault cases, a media report said on Tuesday.
The decision was made during a federal cabinet meeting where the law ministry presented a draft of the anti-rape ordinance, Geo TV reported.
However, there was no official announcement about it.
The report said the draft includes increasing women's role in policing, fast-tracking rape cases and witness protection.
Stressing that this was a serious matter, Khan said no delay will be tolerated.
"We need to ensure a safe environment for our citizens," he said.
The premier said the legislation will be clear and transparent with strict enforcement.
He said the rape survivors will be able to register complaints without fear, adding that the government will protect their identity.
Some federal ministers also recommended public hanging for the rape convicts, the report said.
But the premier said castration will be a start. The federal cabinet has, in principle, approved strict severe punishment for rape convicts.
Taking to Twitter, the ruling Pakistan Tehreek-i-Insaf senator Faisal Javed Khan said the law will soon be presented in Parliament.
There has been much debate around rape laws in Pakistan.
The rape and murder of a seven-year-old girl in Lahore in January 2018 and more recently the motorway gang-rape in Lahore sparked a debate on the severity of punishment to prevent sexual assaults.
Speaking at a joint sitting of Parliament recently, Khan had said that the government will soon introduce a three-tier legislation including registration of sex offenders, exemplary punishment for rape and child abuse and effective policing.
https://timesofindia.indiatimes.com/world/pakistan/pak-pm-imran-khan-approves-chemical-castration-of-rapists-report/articleshow/79402640.cms
--------
Both sides claim gains in Ethiopia war; Tigrayans accused of massacre
25 Nov 2020
ADDISABABA: Ethiopia's state-appointed rights watchdog accused a Tigrayan youth group on Tuesday of killing hundreds of civilians as federal and local forces both claimed advances in a three-week war in the country's mountainous north.
Prime Minister Abiy Ahmed's government said enemy soldiers were surrendering as it advanced towards the regional capital, but the Tigrayans reported they were resisting and had destroyed a prestigious army division.
The Ethiopian Human Rights Commission published findings into a Nov 9 attack in Mai Kadra in southwest Tigray — first reported by Amnesty International — where it said a youth group called Samri killed at least 600 people of the minority Amhara and Wolkait ethnic groups in the town.
They were beaten to death, stabbed, set on fire and strangled with ropes, the report said, though some residents protected neighbours by hiding them in homes. The commission accused local forces of colluding in the "massacre".
The Tigray People's Liberation Front (TPLF) was not immediately available but has previously denied involvement.Since fighting began on Nov 4, hundreds have died, more than 41,000 refugees have fled to Sudan, and there has been widespread destruction and uprooting of people from homes.
The war has spread to Eritrea, where the Tigrayans have fired rockets, and also affected Somalia where Ethiopia has disarmed several hundred Tigrayans in a peacekeeping force fighting Al Qaeda-linked militants.
Abiy's government said many Tigrayan combatants had responded to a 72-hour ultimatum to lay down arms before a threatened offensive against Mekelle city, with half a million inhabitants. The deadline expires on Wednesday.
The battle-hardened TPLF, which had ruled the region of more than 5 million people, gave a different version, saying their troops were keeping federal forces at bay and scoring victories.
Their spokesman Getachew Reda said an important army unit — which he named as the 21st mechanised division — was destroyed in an assault at Raya-Wajirat led by a former commander of that unit now fighting for the TPLF. The prime minister's spokeswoman Billene Seyoum denied that.
TPLF leader Debretsion Gebre­michael has disputed the government version that Mekelle is encircled at a roughly 50km (30 mile) distance.The UN Security Council had been due to hold informal talks on Tuesday over Tigray, but that was postponed to give AU envoys time to travel to Ethiopia, diplomats said.
Abiy, who won the Nobel Peace Prize last year for ending a standoff with Eritrea, has said he will not negotiate with the TPLF though he does plan to receive the AU envoys.
His predecessor, Prime Minister Hailemariam Desalegn, criticised mediation efforts by "well-intentioned outsiders" that he said obscured crimes by the TPLF and overestimated their importance in Ethiopian society.
"The key problem in the international community's approach to Ethiopia is the assumption of moral equivalence, which leads foreign governments to adopt an attitude of false balance and bothsidesism" between the federal and Tigrayan sides, he wrote in Foreign Policy magazine.
https://www.dawn.com/news/1592242/both-sides-claim-gains-in-ethiopia-war-tigrayans-accused-of-massacre
--------
Boy forced to threaten Trump in ISIS video returns to US
By Joshua Rhett Miller
November 23, 2020
The Indiana boy who was brought to Syria and forced to threaten President Trump in an ISIS propaganda video two years ago has returned to the United States, where he says it's "sweet relief" to be back home, according to a report.
Matthew was just 10 years old when he appeared in a 2017 Islamic State video vowing to attack the West after he was taken to Syria by his mom, Samantha Elhassani, and his Moroccan-born stepfather, Moussa Elhassani, BBC reported.
"It's happened and it's done," the boy told the outlet in his first public comments on the agonizing ordeal. "I was so young, I did not really understand any of it."
The boy has been living with his father for the past year after being returned to the States by US military officials in 2018. He has undergone counseling following two years in ISIS captivity in Raqqa and is recovering well, according to the report.
The teen says his stepfather forced him to take part in the video.
"He was starting to lose it, like he was mentally unstable, very mentally unstable," Matthew told the BBC.
In 2015, Matthew's mother took her family from Elkhart, Indiana, into Syria, crossing into ISIS territory via Turkey, the boy recalled.
"We ran across an area that was very dark," Matthew told the BBC. "It was at night, there was a lot of random spots of barbed wire … There wasn't much going through my head except 'I need to run.'"
Matthew's stepfather became an ISIS sniper once in Raqqa, he said.
"When we were first in Raqqa, we were in the city parts," he continued. "It was pretty noisy, gunshots normally. Once in a while a random explosion, like far away, though. So we didn't have too much to worry about."
Matthew's mother reached out to her sister in the US in early 2017, sending two videos of him, including one showing him forced to assemble a suicide belt. Another video shot at his stepfather's direction showed how he intended to kill potential Americans coming to rescue him, the BBC reported.
A US-led coalition ramped up its airstrikes in Raqqa at the time and struck a neighboring home, allowing Matthew a chance to escape. He was later forced to deliver a message directly threatening Trump in August 2017.
"My message to Trump, the puppet of the Jews: Allah has promised us victory and he's promised you defeat," Matthew said in the footage. "This battle is not going to end in Raqqa or Mosul. It's going to end in your lands … So get ready, for the fighting has just begun."
Elhassani died in the drone strike shortly after Matthew's video was released, the BBC reported.
"I was happy 'cause I didn't like him, obviously," the teen recalled. "I don't think I should have been, because a person died, but I was. We were all crying out of joy."
The boy's mother, aka Samantha Sally, later paid smugglers to get her and her four children out of Syria — even hiding Matthew in a barrel at checkpoints, according to the report.
They were later held in a Kurdish detention camp, arriving in late 2017. Sally told the BBC she had been tricked by her husband into taking the family to Syria, claiming she had no knowledge of his intentions. Once in Raqqa, the stepdad became violent and bought two teenage Yazidi girls as sex slaves and regularly raped them.
But Sally pleaded guilty in November 2019 to helping her husband and brother-in-law join ISIS by giving $30,000 in gold and cash to the terror group, Justice Department officials said.
Sally smuggled the loot during three trips to Hong Kong in 2014 and 2015, all while knowing the funds would ultimately support the extremists. She was sentenced to 6½ years in prison earlier this month.
"It was the only deal they could have offered with the T-word that didn't put the guidelines at a lifetime sentence," Sally said of her guilty plea, referring to "terrorism."
Sally even helped film the footage of her son being ordered to build a suicide belt and deconstruct an AK-47.
Matthew, meanwhile, is happy to be back in the United States, where he reportedly lives with his father, Juan, in Florida.
"It's like being in tight clothes or tight socks and shoes all day and then just taking it off and just feeling nice and chilling in a hot bath," Matthew told the BBC. "That's what it felt like. Like sweet relief. It felt good."
https://nypost.com/2020/11/23/boy-forced-to-threaten-trump-in-isis-video-returns-to-us/?utm_source=iterable&utm_medium=email&utm_campaign=1750508_
--------
India
'Remember Abbottabad!' India slams Pak for presenting 'dossier of lies' at UN
Nov 25, 2020
NEW YORK: India on Tuesday lambasted Islamabad for presenting a "dossier of lies" against New Delhi at the United Nations, saying "concocting documents and peddling false narratives" is not new to Pakistan, which hosts the worlds largest number of UN proscribed terrorists.
Pakistan has given to UN Secretary-General Antonio Guterres a dossier accusing India of 'stoking' terrorism in Pakistan, just a day after New Delhi provided a dossier to some UN Security Council members over a last week terror attempt by four terrorists belonged to Pakistan-based Jaish-e-Mohammad (JeM), a terrorist organisation proscribed by the UN, in Jammu and Kashmir.
Responding to Pakistan's move at the UN, India's Permanent Representative to the UN, Ambassador, TS Tirumurti, took to Twitter and said, "The 'dossier of lies' presented by Pakistan enjoys zero credibility. Concocting documents and peddling false narratives is not new to Pakistan. The top Indian envoy further added that "Pakistan is a host to the world's largest number of UN proscribed terrorists and entities. Remember Abbottabad!"
Osama Bin Laden, the founder of the militant terrorist organisation al-Qaeda, was killed by US security forces in Abbottabad on May 2, 2011. He was shot in the head, during the firefight in the compound in Pakistan, where he was taking shelter.
Pakistan had long denied his presence in the country.
The presentation of the dossiers comes ahead of India joining the 15-member council for a two-year term starting January 1, 2021.
On November 19, four terrorists were killed and two policemen were injured in a gun battle in Jammu and Kashmir's Nagrota. The encounter broke out after a truck was intercepted in the morning during a routine check.
Inspector-General of Police, Jammu Zone had said that it was possible that they were planning a big attack and targeting the upcoming District Development Council (DDC) elections in the Union territory. The terrorists were infiltrated in India using a 150-metre long tunnel.
Meanwhile, Indian foreign secretary Harsh Vardhan Shringla briefed a select group of head of missions in New Delhi about Pakistan's direct role in planning the terror attack which was foiled by Indian security forces.
ANI learned that heads of missions were provided a detailed information docket giving details of the incident as it transpired as well as list of items and ammunition that was recovered from terrorists clearly indicating their Pakistani origins.
Sources said they were also briefed on how terrorists got into India, which is now clear as an underground tunnel has been found in the Samba sector.
They said envoys were told how preliminary investigations by police and intelligence authorities and markings on the recovered AK-47 rifles and other items brought it out that terrorists belonged to JeM.
https://timesofindia.indiatimes.com/world/pakistan/remember-abbottabad-india-slams-pak-for-presenting-dossier-of-lies-at-un/articleshow/79400836.cms
--------
BJP-Mehbooba Mufti ties a form of 'ideological' love jihad: Saamna
Nov 25, 2020
MUMBAI: Shiv Sena, through its mouthpiece Saamna, slammed the BJP on Tuesday over the love jihad issue, stating the country will not accept the definition of the term interpreted by Yogi Adityanath or Shivraj Singh Chauhan.
A Saamna editorial stated: "If marriage between persons from two different religions is love jihad, then why shouldn't the BJP's alliance with Mehbooba Mufti's party be called a form of 'ideological love jihad'? (Bihar chief minister) Nitish Kumar's stand for a Sangh-free and a Modi-free Hindustan was kept aside and instead the two joined hands for power. Why shouldn't it have been termed as love jihad?"
It also stated that "ideological love jihad" has caused the most damage to the country and Hindutva.
Meanwhile, senior BJP leader Devendra Fadnavis said on Tuesday the Sena "softened" its stand on love jihad after forming a government with the NCP and Congress in Maharashtra last year.
He also took potshots at Sena MP Sanjay Raut over his statement questioning implementation of any "love jihad" legislation in BJP-JD (U)-ruled Bihar.
"The Shiv Sena was once known for strongly protesting against Valentine's Day celebrations and beating couples. The Sena used to write critical pieces from 2014 to 2016 against love jihad, but its current stand shows how much that party has changed," the former chief minister told mediapersons.
https://timesofindia.indiatimes.com/city/mumbai/bjp-mehbooba-mufti-ties-a-form-of-ideological-love-jihad-saamna/articleshow/79400756.cms
--------
26/11 Case: Full Justice Eludes The Victims Of Attacks Even Today, Pakistan Yet To Act
Nov 25, 2020
MUMBAI: As India solemnly marks the 12th anniversary of the dastardly terror strikes by 10-heavily armed Pakistani mercenaries on Nov. 26, 2008, full justice eludes the victims of attacks even today.
"As far as the attackers are concerned, India has done full justice in the matter? But that is not enough. We want full justice by trying and booking the prime perpetrators who are presently in Pakistan," said Special Public Prosecutor Ujjwal Nikam.
The celeb lawyer, who guided the high-profile case that grabbed global attention, pointed out that the main conspirators and planners like Lashkar-e-Taiba commanders Hafiz Saeed and Zakiur Rehman Lakhvi are still at large despite being the accused in India.
Significantly, last fortnight, India formally demanded that Pakistan discard its "obfuscation and dilatory tactics in discharging its international obligations" in the 26/11 attacks trial.
MEA Spokesperson Anurag Srivastava said even other countries have called upon Pakistan to expeditiously bring the perpetrators of the attacks to justice.
"It is a matter of serious concern that, despite its own public acknowledgment as well as the availability of all necessary evidence, including that shared by India, Pakistan is yet to show sincerity in delivering justice to the families of 166 victims from 15 countries across the globe, even as we near the 12th anniversary of 26/11 attacks," Srivastava pointed out.
Concurring, Nikam said that while "50 per cent of justice has been done" in the case from the Indian side, "but Pakistan has yet to act and fulfil the remaining half" to ensure complete justice to the 166 victims, who included many foreigners, besides the injured.
He said India has provided voluminous evidence provided not only about Kasab but also about David Coleman Headley disclosing close links between the LeT and Pakistan's ISI, besides "documentary evidence of email exchanges between them (LeT-ISI)".
"Headley gave the evidence in a Chicago Court, which was accepted and later honoured by even the US Administration after which he was convicted and awarded 35 years jail in a 'plea bargain'. He is presently serving the sentence in an American jail," said Nikam.
As per the 'plea bargain', India took 59-year old Headley's evidence by video-conference in Feb. 2018 and it was Pakistan's turn to record his evidence, or accept the tangible proof provided by India, he added.
Nikam said India has repeatedly asked Pakistan to expedite the 26/11 trial on the perpetrators on its soil, examine the Indian witnesses via video-conference, or send a judicial commission to India to record their statements, but there is no movement so far.
India went a step further and arrested the dreaded terrorist Syed Zabiuddin Ansari alias Abu Jindal, who manned the LeT terror control room in Karachi and guided the 10 terrorists during carrying out the mayhem in Mumbai from the night of Nov.26, 2008, till the end.
"Abu Jindal has confessed to his role during the actual terror attacks, his links with the LeT masterminds like Lakhvi and other agencies? Unfortunately, despite all this, things have not progressed much on the Pakistan side to do full justice," rued Nikam.
Currently, Abu Jindal - who was nabbed at New Delhi's Indira Gandhi International Airport on June 25, 2012 - is undergoing trial in a Mumbai Special Court - making it the only case linked to the 26/11 incident pending final disposal.
The positive outcome is that post-26/11, there has not been a single terror strike in Maharashtra, even as Indian central and state security agencies boosted infrastructure and built up muscles during the period to tackle any eventuality in future.
https://timesofindia.indiatimes.com/india/26/11-case-50-justice-done-pakistan-yet-to-act/articleshow/79403032.cms
--------
Is Hyderabad in Pakistan, asks KTR after Telangana BJP chief's 'surgical strike' remark
Nov 25, 2020
HYDERABAD: Telangana IT and Municipal Administration and Urban Development Minister K T Rama Rao on Tuesday lashed out at BJP Telangana president and MP Bandi Sanjay Kumar for his "surgical strike in old city of Hyderabad" comment.
"Is Hyderabad in Pakistan? Are you in your conscious state? The one who is in the government must do a surgical strike on poverty, unemployment, the ones assaulting women in Uttar Pradesh. What has happened to Hyderabad? Do you want to do a surgical strike as people here are living together? For winning seats do you want to set fire in Hyderabad," Rao said while addressing a public gathering here.
The Telangana Rashtriya Samiti (TRS) leader said that people here must understand, people of different religions are living together for many years.
Earlier on Tuesday, the Telangana BJP President Kumar said that the TRS and AIMIM were trying to win GHMC polls with Rohingyas, Pakistani and Afghanistani voters.
"GHMC polls should be conducted without illegal voters from Pakistan, Afghanistan and Rohingyas. We will conduct a surgical strike in old city once we win the polls," Kumar said in an address while campaigning for the Greater Hyderabad Municipal Corporation (GHMC) polls in Hyderabad.
The Greater Hyderabad Municipal Corporation polls will be held on December 1 and results will be declared on December 4.
https://timesofindia.indiatimes.com/india/is-hyderabad-in-pakistan-asks-ktr-after-telangana-bjp-chiefs-surgical-strike-remark/articleshow/79401134.cms
--------
India's plan to build dam to aid Afghanistan likely to unnerve Pakistan
Nov 25, 2020
NEW DELHI: The government announced on Tuesday that it would build the Shahtoot Dam on Kabul river in Afghanistan, which will bring relief to the residents of Kabul but greatly unnerve neighbouring Pakistan, which is likely to protest vehemently.
Foreign minister S Jaishankar announced at the Geneva donors conference, "India had just concluded with Afghanistan an agreement for construction of Shahtoot Dam, which would provide safe drinking water to 2 million residents of Kabul city."
The announcement is likely to be received with dismay in Pakistan, which has accused India of choking its water supplies from Kashmir and Afghanistan.
The plan for the dam is not new, it has been discussed and feasibility assessed at least for the past three years. But this is the first time India pledged it in an international conference, which makes it significant. The dam on the Maidan river, a big tributary of the Kabul river, will ease the growing water woes of a stressed country.
"I am happy to learn of India's commitment on constructing the Shahtoot Dam on Kabul river. It is essential for drinking water supplies to Kabul which is staring at serious water shortage. We started a conversation on this in 2016. We should, together with Afghan partners, expedite work on this project for which basic ground work has been done," former ambassador to Afghanistan Amar Sinha said.
MEA spokesperson Anurag Srivastava said, "The minister also announced launch of Phase-IV of high impact community development projects in Afghanistan, which envisage more than 100 projects worth $80 million that India will undertake in Afghanistan." The high impact small development projects have shown to have very high levels of popular support and participation. Started in Afghanistan, India has now replicated this template in other neighbouring countries as well.
In his response, Afghan President Ashraf Ghani said, "I'd like to thank India and Iran for the Chabahar corridor and the related sea as well as air corridor."
https://timesofindia.indiatimes.com/india/indias-plan-to-build-dam-to-aid-afghanistan-likely-to-unnerve-pakistan/articleshow/79400246.cms
--------
Arab World
Israel's Netanyahu will soon visit Manama at invitation of Bahraini crown prince
24 November 2020
Israeli Prime Minister Benjamin Netanyahu says he will visit Bahrain "soon" at the invitation of the Persian Gulf kingdom's Crown Prince and Prime Minister Salman bin Hamad bin Isa Al Khalifah, weeks after the two sides signed a controversial normalization deal.
Netanyahu said in a statement on Tuesday that he had had a "very friendly" conversation with the crown prince, adding that it was the second time they had spoken.
"We are both very excited by the fact that we can bring the fruits of peace to our nations … in a very short time. That's why he (the premier) invited me to come in the near future for an official visit to Bahrain. I will do that, on your behalf, with pleasure," the statement added.
Israeli Foreign Minister Gabi Ashkenazi is planning to travel to Bahrain on December 3 to attend the so-called IISS Manama Dialogue 2020 security summit, which will open on December 4. Ashkenazi is scheduled to stay in Bahrain until December 6, when the conference ends.
Last week, Netanyahu hosted a trilateral meeting with US Secretary of State Mike Pompeo and Bahraini Foreign Minister Abdulatif bin Rashid al-Zayani in the occupied Jerusalem al-Quds.
Manama and Tel Aviv signed a joint communiqué establishing full diplomatic relations on October 18, weeks after Bahrain, following the United Arab Emirates' footsteps, agreed to normalize ties with US mediation.
The normalization deals have drawn widespread condemnation from Palestinians, who seek an independent state in the occupied West Bank and the Gaza Strip, with East Jerusalem al-Quds as its capital. They say the deals ignore their rights and do not serve the Palestinian cause.
The news comes a day after a member of Netanyahu's cabinet and Likud party on Monday confirmed reports that the Israeli premier had visited Saudi Arabia for a clandestine meeting with the kingdom's de facto ruler Crown Prince Mohammed bin Salman and the US secretary of state.
Israel's Kan public radio and Army Radio said Mossad chief Yossi Cohen had also attended the meeting.
Sunday's meeting marked the first known encounter between senior Israeli and Saudi officials, amid attempts by the US to coax the Riyadh regime to follow its neighbors, the UAE and Bahrain, in establishing formal diplomatic relations with Israel.
https://www.presstv.com/Detail/2020/11/24/639269/Netanyahu-to-visit-Manama-in-near-future-after-Bahraini-crown-prince-invited-him
--------
Israel hits southern Damascus in second strike this week, Syrian army says
25 November 2020
The Syrian army said early Wednesday that Israel launched air strikes on an area in the southern outskirts of Damascus, where military defectors believe has a strong Iranian military presence in the second such attack within a week.
The Israeli aerial strike on a strategic area that Israel had hit in the past came from the occupied Golan Heights and caused only material damages, the army statement said.
Military defectors said the strike targeted an military base in Jabal Mane Heights near the town of Kiswa, where Iranian Revolutionary Guards have long been entrenched in a rugged area almost 15 km (9.3 miles) south of the center of Damascus.
For all the latest headlines follow our Google News channel online or via the app.
Strikes that occurred in July also hit towns near Kiswa, where Lebanese pro-Iranian Hezbollah militia are deployed with other pro-Tehran militias in strength, according to a senior army defector.
The area has anti-aircraft missiles that are stationed to defend the Syrian Golan Heights along the border with Israel, the military sources said.
"We don't comment on these kind of news reports," an Israeli military spokesman told Reuters.
The aerial strikes hit a territory, which is situated in a zone that extends from the southern countryside of Damascus to the Israeli-occupied Golan Heights where the growing Iranian presence is viewed as a strategic threat by Israel.
The Syrian army statement said the Israeli aerial strike came from the occupied Golan Heights and caused only material damages.
Israel launched air raids against what it called a wide range of Syrian and Iranian targets in Syria last Wednesday, sending a signal that it will pursue its policy of striking across the border despite US President Donald Trump's election defeat.
Syrian President Bashar al-Assad's government has never publicly acknowledged that there are Iranian forces operating on his behalf in Syria's civil war, saying Tehran only has military advisers on the ground.
Western intelligence sources say Israel's stepped-up strikes on Syria in the last few months are a part of a shadow war, approved by Washington and part of the anti-Iran policy that has
undermined in the last two years Iran's extensive military power without triggering a major increase in hostilities.
Israeli defense officials have said in recent months that Israel would step up its campaign against Iran in Syria, where Tehran has expanded its presence with the help of its proxy
militias.
https://english.alarabiya.net/en/News/middle-east/2020/11/25/Israel-hits-southern-Damascus-in-second-strike-this-week-Syrian-army-says
--------
Beirut blast: Judge charges two, including alleged Hezbollah point man at port
Joseph Haboush
24 November 2020
A Lebanese judge Tuesday charged current and former Customs officials, including one with alleged ties to Hezbollah, over the deadly Aug. 4 Beirut blast.
Tuesday's ruling brings the total number of suspects charged to 33, including 25 who are in custody and two at-large, the state-run National News Agency reported.
For all the latest headlines, follow our Google News channel online or via the app.
Hani Hajj Shehadi, a member of the Higher Customs Council and a former Port of Beirut chief, Moussa Hazimeh, were charged in connection with the explosion.
An investigative judge will now hear their testimonies after previously subpoenaing them as witnesses in the explosion.
The Associated Press said that Hazimeh was reportedly the point man for Iran-backed Hezbollah at the Port of Beirut when nearly 3,000 tons of highly explosive fertilizer were stored there more than six years ago.
For years, Hezbollah has been accused of using the Port of Beirut to evade taxes and smuggle goods into and out of Lebanon.
The 2,750 tons of ammonium nitrate blew up Aug. 4, killing more than 200 people, injuring thousands and causing damage worth billions of dollars, mostly in nearby neighborhoods.
However, no government officials have been held accountable for the deadly blast despite several of them admitting they knew about the stored ammonium nitrate.
https://english.alarabiya.net/en/News/middle-east/2020/11/25/Beirut-blast-Judge-charges-two-including-alleged-Hezbollah-point-man-at-port
--------
Clashes in Syria leave 11 Turkey-backed gunmen dead: Monitor
24 November 2020
Clashes between Kurdish fighters and Turkey-backed opposition gunmen in northern Syria left at least 11 fighters dead in some of the most intense fighting in weeks between the two sides, an opposition war monitor and a Kurdish spokesman said Tuesday.
Exchange of fire and shelling between the Kurdish-led Syrian Democratic Forces and Turkey-backed opposition gunmen who identify as the Syrian National Army have not been uncommon since Turkish troops invaded parts of northern Syria in October of last year.
The Monday night clashes near the town of Ein Issa were triggered by an attack by Turkey-backed gunmen on SDF positions, according to the Britain-based Syrian Observatory for Human Rights, an opposition war monitor. The Observatory said Turkey-backed fighters lost 11 gunmen in the battle and an unknown number of SDF fighters were also killed or wounded.
For all the latest headlines follow our Google News channel online or via the app.
An SDF spokesman who goes by the name of Mervan Qamishlo confirmed the clashes, saying that the group's fighters were repelling a Turkey-backed attack. He did not comment on how many SDF gunmen were killed.
A spokesman for the Turkey-backed fighters did not respond to requests for comment.
Turkey says Kurdish fighters in Syria are linked to the Kurdistan Workers Party, or PKK, that has led a decades-long insurgency in Turkey's mainly Kurdish southeast region and is considered a terrorist organization by Turkey, the US and the European Union.
The US-backed SDF played a major role in defeating the Islamic State group in Syria that lost its last sliver of land in March last year. The SDF is holding thousands of IS militants in jails it runs.
https://english.alarabiya.net/en/News/middle-east/2020/11/24/Clashes-in-Syria-leave-11-Turkey-backed-gunmen-dead-Monitor-
--------
Iraq condemns Houthi attack that targeted Jeddah petroleum products station
Reem Krimly
24 November 2020
Iraq's foreign ministry on Tuesday condemned the attack by the Iranian-backed Houthi militia that targeted a Jeddah petroleum products station in Saudi Arabia.
For all the latest headlines follow our Google News channel online or via the app.
"The Iraqi Ministry of Foreign Affairs condemns the attack that targeted the Aramco oil station in the Kingdom of Saudi Arabia, and affirms the Iraqi position to stand against any aggression and reject escalation in the region," Iraq's foreign ministry said in a statement.
Iraq calls "for a solution to crises by peaceful means and through negotiations between all parties concerned, to bring security and stability to the region," the statement added.
On Monday, a projectile launched by the Iran-backed Houthis in Yemen caused a fire at a petroleum products distribution station in Jeddah, the Arab Coalition's spokesman Colonel Turki al-Maliki said.
An official at the Saudi Ministry of Energy said earlier in the day that an explosion caused a fire to break out in a fuel tank at a petroleum products distribution station in Northern Jeddah.
Jordan, Pakistan, Kuwait, and the United Arab Emirates also condemned the attack.
https://english.alarabiya.net/en/News/gulf/2020/11/24/Iraq-condemns-Houthi-attack-that-targeted-Jeddah-petroleum-products-station
--------
Southeast Asia
China Criticizes Pope Francis Over Comment On Suffering By Uighur Muslim Minority
24 November 2020
China criticized Pope Francis on Tuesday over a passage in his new book in which he mentions suffering by China's Uighur Muslim minority group.
For all the latest headlines follow our Google News channel online or via the app
Foreign ministry spokesperson Zhao Lijian said Francis' remarks had "no factual basis at all."
"People of all ethnic groups enjoy the full rights of survival, development, and freedom of religious belief," Zhao said at a daily briefing.
US says no justification for China's 'concentration camps' for Uighur Muslims
China has demolished thousands of mosques in Uighur region of Xinjiang: Report
Zhao made no mention of the camps in which more than 1 million Uighurs and members of other Chinese Muslim minority groups have been held.
The US and other governments, along with human rights groups, say the prison-like facilities are intended to divide Muslims from their religious and cultural heritage, forcing them to declare loyalty to China's ruling Communist Party and its leader, Xi Jinping.
China, which initially denied the existence of the facilities, now says they are centers intended to provide job training and prevent terrorism and religious extremism on a voluntary basis.
In his new book "Let Us Dream," due December 1, Francis listed the "poor Uighurs" among examples of groups persecuted for their faith.
Francis wrote about the need to see the world from the peripheries and the margins of society, "to places of sin and misery, of exclusion and suffering, of illness and solitude."
In such places of suffering, "I think often of persecuted peoples: the Rohingya, the poor Uighurs, the Yazidi — what ISIS did to them was truly cruel — or Christians in Egypt and Pakistan killed by bombs that went off while they prayed in church," Francis wrote.
Francis has declined to call out China for its crackdown on religious minorities, including Catholics, much to the dismay of the Trump administration and human rights groups. The Vatican last month renewed its controversial agreement with Beijing on nominating Catholic bishops, and Francis has been careful to not say or do anything to offend the Chinese government on the subject.
China and the Vatican have had no formal relations since the Communist Party cut ties and arrested Catholic clerics soon after seizing power in 1949.
https://english.alarabiya.net/en/News/world/2020/11/24/China-criticizes-pope-over-comment-on-suffering-by-Uighur-Muslim-minority
--------
Malaysia is ageing, raise retirement age to 65 gradually, says World Bank
November 24, 2020
PETALING JAYA: Rapid ageing will be one of the most crucial megatrends affecting Malaysia in the coming decades, raising policy challenges in areas such as employment, income security, health care, and aged care, the World Bank has said.
In its report titled "A Silver Lining: Productive and Inclusive Ageing for Malaysia", it said a gradual increase of the retirement age to 65 was needed as the country's institutional framework for providing income security for older persons remained largely unchanged in spite of rapid ageing.
Malaysia now has 7% or more of its population aged 65 and above, which makes us an "ageing society" according to international convention.
"After 24 years, it will become an 'aged society' when this number reaches 14%. And 12 years after that, the country will become 'super-aged', with the share reaching 20% of the population."
The World Bank said historically, families often financed the needs of older persons who were no longer able to work after they reach 70 years but with societal changes that are breaking this trend, these citizens were becoming increasingly vulnerable and needed urgent attention.
"With ageing, Malaysians will have to work longer. This will need to be reflected in gradual adjustments to the minimum retirement age among other policy parameters. Encouraging longer working lives will increase the financial sustainability of pension systems.
"So as a long term option, Malaysia should increase the minimum retirement age to 65 gradually, and thereafter link it to life expectancy at retirement. This will act as a strong signal to both employers and employees, thereby increasing the job rate at older ages," it said in the report released today.
Among others, it said the objective of this was to encourage longer working lives and to increase the financial sustainability of pension systems.
The findings of the study felt that this move will help mitigate some of the impacts of ageing on growth, adding that the retirement age should not be abruptly increased.
"For instance, the transition could happen over a period of 10 years and include the provision of transparent and clear information, coupled with inclusive consultations," it added.
The World Bank said after that, it could be linked to life expectancy, which was projected to increase further in the future.
"Linking the minimum retirement age to life expectancy will remove the need for recurring discretionary policy revisions."
It added that the problem in Malaysia has been exacerbated by elderly couples forced to live by themselves or alone without their partners.
"Covid-19 is also a wake-up call for countries, including Malaysia, to rethink how to reform, regulate and govern aged care systems to ensure older persons live in a healthy and safe environment."
Citing the Singapore example, the World Bank said it should emulate its Re-Employment Act which required employers to offer opportunities for those who turn 62 to continue employment in the company until 67.
"If the company is unable to provide a reemployment opportunity for the worker, it will be required to offer the worker an assistance payment of up to 3.5 months of their salary, up to a maximum of RM40,000," it added.
https://www.freemalaysiatoday.com/category/nation/2020/11/24/malaysia-is-ageing-raise-retirement-age-to-65-gradually-says-world-bank/
--------
Why lift mandatory quarantine on those coming from Sabah, Najib asks Putrajaya
November 24, 2020
PETALING JAYA: Former prime minister Najib Razak has questioned the government over its decision to cease the 14-day mandatory quarantine for travellers from Sabah who test negative for Covid-19, effective Nov 25.
In a Facebook post, Najib said he will give the benefit of the doubt that the decision was made for the right reasons.
"I hope that there is no political motive because there are still MPs in Sabah who may be barred from voting for the 2021 budget because of the quarantine period.
"If that is true, I would rather have the voting day for the 2021 budget be postponed instead," he said, referring to the budget voting session that is expected to be held on Nov 26.
Najib disputed the rationale for the lifting of the mandatory quarantine requirement, saying that despite the number of new Covid-19 cases in Sabah showing a downward trend since last week, the number of cases detected for "other screening categories" remained high.
"In my opinion, cases from such categories are the most dangerous because it is not related to any identified clusters and each case from this category is capable of producing a new cluster.
"Although Selangor recorded a very high number of new cases yesterday (1,203) compared with Sabah (289), the number of cases recorded from the other screening categories was 27 (in Selangor) compared with 73 in Sabah," he said.
The health ministry today announced that the 14-day mandatory quarantine for all persons arriving from Sabah will cease with effect from Nov 25.
In a statement, the ministry said anyone intending to leave Sabah only needs to go for a swab test three days prior to their scheduled departure. All those who test negative will be allowed to leave the state.
"For those who test positive for Covid-19, they will be referred to the hospital for isolation, treatment and monitoring. Individuals showing symptoms will be referred for further examination," the ministry said.
https://www.freemalaysiatoday.com/category/nation/2020/11/24/why-lift-mandatory-quarantine-on-those-coming-from-sabah-najib-asks-putrajaya/
--------
Europe
EU calls for Afghan truce, warns against Taliban regaining administrative power
24 November 2020
The European Union (EU)'s foreign policy chief Josep Borrell has called for an immediate truce in Afghanistan and vowed that any attempt by the Taliban militants to regain administrative power in the country would affect the bloc's support.
Speaking during a Tuesday fund-raising conference in Geneva, Borrel said, "A ceasefire should not be an outcome of the (peace) process, it should accompany the process from today... Any attempt to restore an Islamic emirate would have an impact on our political and financial engagement."
The EU vowed to maintain its commitment of 1.2 billion euros (1.43 billion dollars) to Afghanistan during the donor conference.
"In 2016, the EU showed its strong commitment to Afghanistan by pledging 1.2 billion euros over a four-year period," announced European Commissioner in charge of International Partnerships Jutta Urpilainen. "It is my pleasure to announce today that we are ready to keep this level of support for the next four years."
She did not elaborate on why the sum had not been increased despite growing violence across Afghanistan as well as rising costs.
Afghan president pleads for continued support
Afghanistan's President Ashraf Ghani called for continued support by the international community for his war-torn country.
"The COVID-19 pandemic has thrown us all into a state of global uncertainty," Ghani said in a virtual address from Kabul to the global donor conference. "We are exceptionally grateful that at a time of such collective suffering... your commitment to Afghanistan remains strong."
"We ask our international partners to help us do more with less... Financial resources — aid — will continue to be critical to our growth for the foreseeable future," the Afghan president said.
His remarks came as the Taliban militants have been engaged in peace talks with the Kabul government in Qatar since September 12, though no major progress has been announced so far.
"I want to be very clear that our commitment to negotiations with the Taliban remains firm," Ghani said, stressing, however, that violence had "skyrocketed" since the US struck a deal with the Taliban militants in February.
"Plans to achieve peace did not materialize as imagined. Suffering and killing continues to plague Afghans on a daily basis. It is unbearable," the Afghan president added.
The development came a day after the United Nations (UN) warned the international community of "disastrous consequences" if it halted assisting millions of Afghan people, amid the growing violence and the flagging peace talks between Kabul and the Taliban.
Donor nations meet every four years to pledge aid to Afghanistan, which is almost entirely reliant on foreign assistance despite years of promised reforms and attempts to grow the economy.
However, the 2020 donor conference could see less aid pledged as countries battle to recover from the devastating impact of COVID-19.
The 2016 conference in Brussels raised 15.2 billion dollars.
https://www.presstv.com/Detail/2020/11/24/639274/EU-calls-for-Afghan-truce-warns-against-Taliban-regaining-power
--------
Azerbaijani troops enter further territory ceded by Armenia
November 25, 2020
BAKU, Azerbaijan: The Azerbaijani army has entered the Kalbajar region, one more territory ceded by Armenian forces in a truce that ended deadly fighting over the separatist territory of Nagorno-Karabakh, Azerbaijan's Defense Ministry said Wednesday.
The cease-fire, brokered by Russia two weeks ago, stipulated that Armenia hand over control to Azerbaijan of some areas its holds outside Nagorno-Karabakh's borders. The first one, Aghdam, was turned over last week.
Kalbajar was expected to be handed over on Nov. 15, but Azerbaijan agreed to delay the takeover after a request from Armenia. Azerbaijani officials said worsening weather conditions made the withdrawal of Armenian forces and civilians difficult along the single road through mountainous territory that connects the region with Armenia.
Footage on Wednesday showed Azerbaijani troops slowly moving through snowy terrain, looking for mines. "Engineering work has been completed to ensure the movement of our units in this direction, the difficult mountain roads along the route of the troops' movement are being cleared of mines and prepared for use," the Azerbaijani Defense Ministry said.
Nagorno-Karabakh lies within Azerbaijan but has been under the control of ethnic Armenian forces backed by Armenia since a separatist war there ended in 1994. That war left not only Nagorno-Karabakh itself but substantial surrounding territory in Armenian hands.
Heavy fighting over Nagorno-Karabakh broke out on Sept. 27 and marked the biggest escalation of the decades-old conflict between the two ex-Soviet nations in over a quarter-century, killing hundreds and possibly thousands of people.
The latest truce halted the violence after several failed attempts to establish a lasting cease-fire. It was celebrated as a victory in Azerbaijan, but sparked mass protests in Armenia, with thousands taking to the streets to demand the ouster of the country's prime minister.
Ahead of the handover, some ethnic Armenians leaving Kalbajar set their houses on fire in a bitter farewell gesture.
https://www.arabnews.com/node/1768031/world
--------
Russia says it thwarted Daesh attacks in Moscow region, detains one
November 25, 2020
MOSCOW: Russia's Federal Security Service said on Wednesday it had thwarted "terror" attacks planned by Daesh in the Moscow region, uncovering and breaking up a militant cell, the RIA news agency said.
Security officers detained one person and seized a home-made bomb, the FSB was quoted as saying.
https://www.arabnews.com/node/1768006/world
--------
West Sussex man jailed over beheading and terror magazines
25 November 2020
A man who downloaded instructions on how to carry out terror attacks, and images of beheadings, has been jailed for 32 months.
Zakaria Yanaouri, 21, of Congreve Road, Worthing, was arrested in a raid on his home 24 February.
He pleaded guilty to five counts of possessing documents containing information useful to terrorism.
Judge Philip Katz QC described Yanaouri as an extremist who opted to listen to "notorious terrorist loudmouths".
Sentencing Yanaouri, the judge rejected his claim that he only watched the materials "out of curiosity".
He said Yanaouri, who was of previous good character, had been brainwashed by the propaganda.
The raid on his family home took place after he and his family had been stopped on their way back from Saudi Arabia.
Issues of a digital Islamic State group propaganda magazine were found on a computer and each had a section labelled "Just Terror Tactics", the Old Bailey heard.
Execution of captives
Prosecutor Robin Sellers said the seized material helped to show Yanaouri had "a mindset that is sympathetic to and supportive of the teachings and propaganda of Isis".
He told the court: "The material included moving images of beheadings and scenes of execution of Isis captives commonly encountered by the viewers."
Yanaouri admitted downloading lectures from sites that promoted the Islamic State group and included speeches by Anjem Choudary and Abu Izzadeen.
He told police that he downloaded footage of beheadings and other atrocities to watch them out of "curiosity", the court heard.
https://www.bbc.com/news/uk-england-sussex-55044652?utm_source=iterable&utm_medium=email&utm_campaign=1750508_
--------
Pakistan
Pakistan: No Plans to Recognize Israel
By Ayaz Gul
November 24, 2020
ISLAMABAD - Pakistan reiterated Tuesday it will not establish relations with Israel until there is "a viable, independent and contiguous" Palestinian state acceptable to the Palestinians.
The statement came in response to persistent speculative media reports and commentaries that the South Asian majority-Muslim nation might be reconsidering its rejection of recognizing Israel. 
The Pakistani Foreign Ministry refuted the media debate as baseless speculation and stressed that Islamabad "steadfastly supports the Palestinian people's inalienable right to self-determination." 
Prime Minister Imran Khan's recent statement has been "clear and unequivocal" on the issue, underlined the ministry spokesman.
"The prime minister has made it clear that unless a just settlement of the Palestine issue, satisfactory to the Palestinian people, is found, Pakistan cannot recognize Israel," the spokesman noted.
"For just and lasting peace, it is imperative to have a two-state solution in accordance with the relevant United Nations and OIC (Organization of Islamic Cooperation) resolutions, with the pre-1967 borders, and Al-Quds Al-Sharif as the capital of a viable, independent and contiguous Palestinian State," the Foreign Ministry spokesman said.
Pakistan has denounced Israel since its inception in 1947. Pakistanis cannot visit the Jewish state because the country's passport states that it is "valid for all countries of the world except Israel."
Israeli Prime Minister Benjamin Netanyahu's reported "secret" visit to Saudi Arabia this past Sunday for talks with Saudi Crown Prince Muhammad bin Salman has fueled speculations Riyadh was moving toward recognizing Israel. 
Those speculations stemmed from the historic United States-brokered deal the United Arab Emirates reached with Israel in August establishing ties between the two countries. 
Saudi officials, however, denied the reported visit by Netanyahu.
But the alleged trip has also intensified rumors about Pakistan following suit and recognizing Israel under Saudi pressure.
Pakistan has a traditionally close partnership with Saudi Arabia, which is seen in Islamabad receiving crucial Saudi financial assistance and oil supplies on deferred payments, as the South Asian nation faces economic challenges.
Speaking to a private Pakistani television channel earlier this month, Prime Minister Khan admitted his government was under diplomatic pressure to recognize Israel. But he was evasive when asked to say if "brotherly Muslim countries" were also among those exerting the pressure on Pakistan in the wake of the UAE-Israel deal.
"Leave it, let's move on," Khan replied. "There are certain things that we cannot discuss in public because of our good relations with (Muslim countries). We wouldn't want to upset them. Let our country stand up on its feet, then ask me such questions."
https://www.voanews.com/south-central-asia/pakistan-no-plans-recognize-israel
--------
PDM boycotts today's parliamentary panel meeting
Amir Wasim
25 Nov 2020
ISLAMABAD: The opposition par­­t­­ies on Tuesday finally annou­nced their decision to boycott a me­eting of the Parliamentary Com­mittee on Coronavirus Disease on Wedn­esday (today) in line with its previous decision to stay away from all meetings to be presided over by National Assembly Speaker Asad Qai­­­­ser due to his alleged biased conduct.
The decision to boycott the meeting was announced by former prime minister and senior vice president of the Pakistan Muslim League (PML-N) Shahid Khaqan Abbasi in his capacity as secretary general of the 11-party Pakistan Democratic Movement (PDM) in a statement.
Mr Abbasi said the speaker had lost the trust of the opposition parties and, therefore, he had no right to convene any such meeting. The speaker was no more a non-partisan person, he added.
The PDM leader said the government had no policy to deal with the Covid-19 situation. "If the government has any policy, then bring it to the National Assembly."
Meeting will be held as per schedule without opposition, says NA spokesman
When contacted, a spokesman for the NA speaker said the meeting would be held as per schedule despite the opposition's boycott. He also refuted the opposition's allegations against the speaker and termed them "factually incorrect".
The National Assembly Secreta­riat has already issued an agenda for the meeting of the parliamentary committee which includes "matters relating to the session of the National Assembly due to Covid-19 and briefing on coronavirus disease".
The spokesman said National Disaster Management Authority chairman Lt Gen Muhammad Afzal and senior officials of the National Command and Operation Centre had been invited to the meeting.
This will be the third occasion in the past six weeks that the opposition would boycott the meeting under the speaker.
Earlier, the speaker had to cancel the parliamentary leaders' meeting which he convened on Nov 11 for "a briefing by military officials on the current issues of national security" after all opposition parties decided to stay away from it.
According to government sources, the main objective of the briefing was to make an effort to develop a national consensus on granting "provisional provincial status" to strategically-located Gilgit-Baltistan and Chief of the Army Staff Gen Qamar Javed Bajwa and head of the Inter-Services Intelligence Lt Gen Faiz Hameed were to conduct the briefing.
At that time, the decision to boycott the meeting was announced by PDM's information secretary Mian Iftikhar Hussain who accused the speaker of being biased and "suppressing the opposition's voice in the assembly". He had said that the government had failed to solve people's problems and control price hike, adding that "the government, which has failed at every front, has become a real threat to the national security itself".
The PDM alleges that the speaker has failed to run the assembly according to rules and parliamentary traditions and there is a "ban" on raising public issues in parliament.
Previously, the speaker had to cancel a meeting of the parliamentary leaders on Sept 28 which he had convened to discuss elections in Gilgit-Baltistan.
PPP chairman Bilawal Bhutto-Zardari had himself announced that his party would not become a part of any parliamentary committee under the speaker for his biased conduct during the last joint sitting of parliament on Sept 16.
In their joint declaration issued after the Sept 20 multiparty confere­nce in Islamabad, the opposition parties had stated that they wou­ld not cooperate with the government inside and outside parliament.
This will be the fifth meeting of the parliamentary committee headed by Speaker Asad Qaiser and comprising a number of political heavyweights.
Prominent members of the committee are Foreign Minister Shah Mehmood Qureshi, Information Minister Shibli Faraz, Housing Minister Chaudhry Tariq Bashir Cheema, Railways Minister Sheikh Rashid Ahmed, parliamentary leader of the PML-N in the National Assembly and Senate Khwaja Asif and Mushahidullah Khan, respectively, PPP's Raja Pervez Ashraf and Sherry Rehman, Asad Mehmood and Maulana Abdul Ghafoor Haideri of the Jamiat Ulema-i-Islam, Usman Kakar of the Pakhtunkhwa Milli Awami Party, Jamaat-i-Islami chief Sirajul Haq, Khalid Maqbool Siddiqui of the Muttahida Qaumi Movement, chief of the Balochistan National Party Sardar Akhtar Mengal and Amir Haider Hoti of the Awami National Party.
Defence Minister Pervez Khat­tak, Planning and Development Minister Asad Umar, Adviser to the PM on Finance Abdul Hafeez Shaikh, Adv­iser on Parliamentary Affairs Babar Awan and Special Assistant to the PM on Health Dr Faisal Sultan are ex-officio members of the committee.
https://www.dawn.com/news/1592224/pdm-boycotts-todays-parliamentary-panel-meeting
--------
Covid kills 48 more as daily cases near 3,000
Ikram Junaidi
25 Nov 2020
ISLAMABAD: While as many as 2,954 people tested positive for the novel coronavirus and 48 more patients died during the past 24 hours, a government study has estimated that around 15 million individuals have already been exposed to the virus.
The data released by the National Command and Operation Centre (NCOC) on Tuesday revealed that 10,050 health professionals — 6,285 doctors, 1,189 nurses and 2,566 other staff — have contracted the virus so far. Of them, 98 health professionals have died.
Since many patients are asymptomatic, every individual must wear face mask, maintain social distancing and take all other precautionary measures, while the relevant authorities need to increase diagnostic vigilance and testing to curb the second wave of Covid-19.
The number of active cases in the country has jumped to 40,379, according to the latest data released by the NCOC. There were 13,068 active cases on Nov 1.
The daily tally of new cases, which had dropped below 300 in September, had multiplied 10 times during the recent weeks to reach close to the 3,000 mark. Earlier, on July 9, 3,000 daily cases were reported from across the country.
Advising precautions, study shows 15m already exposed to virus
Leading the fight against the virus, health professionals have taken the major brunt of the deadly pandemic, as the number of doctors and paramedics having contracted the disease has surpassed 10,000.
Among the 6,285 doctors, 1,940 have been infected in Sindh, 1,600 in Punjab, 1,197 in Khyber Pakhtunkhwa, 6,93 in Islamabad, 490 in Balochistan, 256 in Azad Jammu and Kashmir and 119 in Gilgit-Baltistan.
15m exposed to virus
According to a statement issued by the Ministry of National Health Services (NHS), Pakistan has successfully completed a second round of Covid-19 study that shows around seven per cent (15 million) people are exposed to the virus.
Pakistan is among the few countries that have conducted and completed the Sero-prevalence study in big and small cities.
"Government of Pakistan is closely monitoring the evolving Covid-19 situation in the country. As follow-up to the first round, a second round of Sero-prevalence study was conducted in 10 selected districts of Pakistan in the end of October. Health Services Academy in collaboration with multiple partners with support from World Health Organisation implemented the study. The study was aimed at monitoring the exposure to Covid-19 by detecting antibodies in samples of blood taken from randomly selected individuals," it stated.
"In the second round, about 7pc of individuals were detected to be exposed to Covid-19 around the time the survey was conducted which was before the recent resurgence of Covid-19 cases. The spread of Covid-19 is still higher in urban areas as compared to rural districts. However, if compared to the first round, the difference is decreasing over the time.
"It is recommended that appropriate SOPs and preventive measures are adopted in [major] cities as well as smaller cities and villages by the general public," it stated.
The study also indicated that many individuals would remain asymptomatic, signifying the importance of wearing mask by all persons. The results of the study will have policy implications for preventive strategies, areas of focus and identification of high-risk groups for vaccination, the statement added.
https://www.dawn.com/news/1592228/covid-kills-48-more-as-daily-cases-near-3000
--------
Fazl discusses political situation with Zardari
25 Nov 2020
KARACHI: Maulana Fazlur Rehman, the chief of the Pakistan Democratic Movement (PDM) and of his own faction of the Jamiat Ulema-i-Islam (JUI-F), on Tuesday met former president Asif Ali Zardari and discussed "recent political situation" with him, said a brief statement issued by Bilawal House.
It said the two leaders held a brief meeting where the current political situation and other matters of mutual interest were discussed. The statement, however, didn't mention the venue of the meeting and its agenda.
Maulana Fazl inquired about Mr Zardari's health.
The JUI-F chief also congratulated Mr Zardari on the upcoming engagement of his daughter Bakhtawar Bhutto-Zardari and conveyed his best wishes, the statement said.
The PDM, an 11-party alliance of opposition parties, has held public meetings in Gujranwala, Kara­chi, Quetta and Peshawar. It is now scheduled to hold public meetings in Multan on Nov 30 and in Lahore on Dec 13.
The PDM has given a call for a long march to Islam­abad in January to seek the resignation of Prime Minister Imran Khan.
Meanwhile, a separate statement issued by Bilawal House said that Pakistan Peoples Party chairman Bilawal Bhutto-Zardari had decided to stay in self-isolation after his key adviser tested positive for Covid-19.
"The adviser of Mr Bhutto-Zardari, Jameel Soomro, has tested positive for Covid-19. The PPP chairman has decided to stay in self-isolation while waiting for reports of his coronavirus test," it said.
https://www.dawn.com/news/1592227/fazl-discusses-political-situation-with-zardari
--------
Africa
France at Odds with Mali Plan to Dialogue with Jihadists
By Nicolas Pinault
November 23, 2020
PARIS - The eight-year Islamist insurgency in the West African nation of Mali shows no sign of ending and after an August coup toppled President Ibrahim Boubacar Keita. The country's transitional government has indicated it is willing to open dialogue with all armed groups. France, which has more than 5,000 troops in the country, has warned against any discussions with jihadists.
"With terrorists, we do not discuss. We fight." The statement made recently by French President Emmanuel Macron in an interview is — to some analysts — a clear rebuke of the strategy initiated by transitional Malian authorities who are willing to open discussions with jihadists.
"This is at odds with the Malian, with the desire of the Malian opinion, to undertake a dialogue with Iyad Ag-Ahly, Amadou Koufa," said Nicolas Normand, a former Ambassador of France to Mali. "Actually, there is nothing to negotiate because jihadists leaders do not ask for a pardon or reintegration in the Malian society. They want to impose a totalitarian regime. Of course, Bamako resists to such a will. I think the population is not really aware of what it is at stake with its own liberty."
Following the signature of the so-called Algiers Peace Agreement, armed groups were supposed to join the national army.
Five years after that agreement, little progress has been made toward its implementation according to Thierry Vircoulon, a researcher with the French Institute of International relations.
"If the dialogue that the new authorities in Bamako want to start is about the implementation of the Algiers agreement, this is actually a very good development," he said. "So far, the implementation of the Algiers agreement has been blocked by the previous Malian president who was opposed to it and did not make any progress. The only way to make a progress in the Malian conflict is actually to implement this agreement."
Macron's comments about the dialogue contrast with the pro-French sentiment in Mali in early 2013 when French forces stopped jihadists from going to seize Bamako, the capital.
Nicolas Normand says Macron's remarks show a growing gap between the Malian population and the former colonial power.
"In 2013, when the French army intervened in Mali to combat the armed groups, they supported the separatists and fought only the jihadists," he said. "After eight years, there is no real improvement in the security situation despite many jihadists killed. Eight years is too long for the former colonial power's army to stay in the country. The population does not understand."
Macron also said he would make decisions in the coming months on how to develop the French force, known as Barkhane, in the Sahel.
With more than 50 French troops killed and little progress to report since the deployment, observers say France is considering pulling back its forces and encouraging other European nations to commit more forces to the region.
https://www.voanews.com/africa/france-odds-mali-plan-dialogue-jihadists?utm_source=iterable&utm_medium=email&utm_campaign=1750508_
--------
Sudan's government says 'not aware' of Israeli delegation visit
24 November 2020
Sudan's government on Tuesday denied having information about the visit of an Israeli delegation to Khartoum announced the day before by an official from Tel Aviv.
"The cabinet is not aware of an Israeli delegation and we have no confirmation that this visit took place," government spokesman Faisal Mohammed Saleh told AFP.
"We also have no information on a Sudanese delegation visiting Israel."
For all the latest headlines follow our Google News channel online or via the app.
On Monday, a senior Israeli official said that Israel had sent a delegation to Sudan - the first such visit since last month's announcement of an agreement to normalize relations between the two countries.
Israeli army radio also reported Monday that a trip was underway.
The Israel-Sudan pact has yet to be formally signed.
"We have a pre-existing deal that normalization with Israel should be approved by the transitional parliament," said Saleh.
Prior to that, "there should not be any form of communication with Israel," he added.
Sudan has yet to form a parliament since the April 2019 ouster of former president Omar al-Bashir following mass protests against his rule.
The country has embarked on a rocky transitional period that saw the post-Bashir government seeking to turn the page on its status as an international pariah.
Sudan was the third Arab country this year to announce a normalization deal with Israel, after the United Arab Emirates and Bahrain.
Israel has hailed the accords as historic diplomatic agreements but Palestinians have condemned them, urging Arab states to hold firm until Israel ends its occupation of Palestinian territory and agrees to the creation of a Palestinian state.
https://english.alarabiya.net/en/News/middle-east/2020/11/24/Sudan-s-government-says-not-aware-of-Israeli-delegation-visit
--------
Ethiopia PM Abiy rejects international 'interference' in Tigray war
25 November 2020
Ethiopia's prime minister is rejecting a growing international consensus for dialogue and a halt to deadly fighting in the country's Tigray region as "interference," saying his country will handle the conflict on its own as a 72-hour surrender ultimatum runs out.
Ethiopia "appreciates the well-meaning concerns of our friends," the statement from Prime Minister Abiy Ahmed's office said Wednesday, shortly before the end of his ultimatum for Tigray regional leaders to surrender. But "we reject any interference in our internal affairs."
For all the latest headlines, follow our Google News channel online or via the app.
"The international community should stand by until the government of Ethiopia submits its requests for assistance to the community of nations," the statement added. "We respectfully urge the international community to refrain from any unwelcome and unlawful acts of interference."
Abiy, last year's Nobel Peace Prize winner, insists on calling the conflict a "law enforcement operation" while tanks encircle the Tigray capital, Mekele, in a final push to arrest the leaders of the Tigray People's Liberation Front.
Abiy's government has warned the city's half-million residents to move away from the TPLF leaders or there will be "no mercy" - language that the United Nations human rights chief and others have warned could lead to "further violations of international humanitarian law."
Communications remain almost completely severed to the Tigray region of some 6 million people, complicating efforts to verify the warring sides' claims.
Under the circumstances, it is not clear how many people in Mekele are aware of the warnings and the threat of artillery fire in the coming hours.
https://english.alarabiya.net/en/News/world/2020/11/25/Ethiopia-PM-Abiy-rejects-international-interference-in-Tigray-war
--------
Five killed by gunmen in northwest Nigeria mosque attack: Police
23 Nov 2020
Gunmen killed five worshippers and kidnapped at least 18 in an attack on a mosque in northwestern Nigeria's Zamfara state, police said.
Speaking to AFP news agency on Sunday, state police spokesman Mohammed Shehu said: "The bandits killed five worshippers and kidnapped 18 others, including the imam."
According to reports, about 100 cattle thieves on motorcycles opened fire on a Muslim congregation in remote Dutsen Gari village in Maru district as residents were observing weekly Friday prayers.
Residents and local media said more than 30 worshippers were abducted.
"The gunmen attacked the mosque while the imam was delivering the sermon and took away more than 30 people, including the imam, after shooting dead five worshippers," one resident, Ibrahim Altine, said.
Northwest Nigeria is a hotbed of criminal gangs accused of raiding villages, stealing cattle, kidnapping for ransom and burning homes after looting food supplies.
The country's northwest sees occasional clashes between the herder Fulani people, one of the largest ethnic groups widely dispersed across West Africa, and neighbouring tribes.
The Fulani, who migrated to the south to graze their cattle, claim farmers have tried to steal their animals and attack their people.
The gangs maintain camps in the Rugu forest, which straddles Katsina, Zamfara, Kaduna and Niger states, from where they launch attacks.
Troop deployments and peace talks with local authorities have failed to end the attacks.
Unlike fighters belonging to the Boko Haram armed group, the criminal gangs have no ideological leanings, but concerns are growing the fighters are gradually infiltrating the gangs.
Earlier this year, the International Crisis Group warned the armed gangs could be developing links with groups such as ISIL in West Africa Province (ISWAP).
Criminal gangs have killed about 8,000 people since 2011 and forced more than 200,000 to flee their homes, according to estimates.
https://www.aljazeera.com/news/2020/11/23/gunmen-kill-five-in-northwest-nigeria-mosque-attack-police-says?utm_source=iterable&utm_medium=email&utm_campaign=1750508_
--------
Ethiopia arrests nearly 800 suspects over 'terrorist' plot - TV
NOVEMBER 23, 2020
ADDIS ABABA (Reuters) - Ethiopian police have arrested some 796 people suspected of plotting "terrorist attacks" in the capital Addis Ababa for the Tigray People's Liberation Front (TPLF), the state-affiliated Fana broadcaster said on Monday.
There was no immediate comment from Ethiopia's government or the TPLF, who are waging a war in the northern Tigray region.
https://www.reuters.com/article/us-ethiopia-conflict-arrests/ethiopia-arrests-nearly-800-suspects-over-terrorist-plot-tv-idUSKBN2831R7?il=0&utm_source=iterable&utm_medium=email&utm_campaign=1750508_
--------
North America
Biden surrounding himself with a cadre of right-wing hawks
24 November 2020
By Stephen Lendman
Throughout most of the post-WW II period, permanent war on invented enemies has been official US policy.
Since Woodrow Wilson involved the US in WW I, Dems have been notoriously more belligerent than Republicans — Bush I, II, and Dick Cheney major exceptions.
Unlike most other Dems, Jack Kennedy transformed himself from a warrior to peacemaker.
He opposed Pax Americana, supported nuclear disarmament, normalization with Soviet Russia, and respect for Palestinian rights.
For these and other reasons, the CIA eliminated him on November 22, 1963.
Pro-war Lyndon Johnson replaced him. A decade of Southeast Asia quagmire followed.
Throughout his time as US senator and vice president, Biden was notoriously pro-war.
He's expected to surround himself with a cadre of right-wing hawks.
Former third-ranking US war department official, its highest-ever-ranking woman, co-founder of the neocon Center for a New American Security (CNAS), war OF terror backer Michelle Flournoy is expected to be named Biden/Harris regime war secretary.
According to Bloomberg News on Sunday, Tony Blinken — longtime Biden foreign policy advisor — is expected to be named the likely incoming regime's secretary of state.
He, Flournoy, and Joe Biden backed all US new millennium preemptive wars on nonbelligerent nations threatening no one.
Perpetual war on the phony pretext of supporting world peace and stability appears to be taking shape as one of the centerpieces of the presumptive Biden/Harris regime's geopolitical agenda.
Wars by other means against China, Russia, Iran, Venezuela, Cuba, North Korea, and other nations unwilling to subordinate their sovereign rights to US interests are also likely to continue endlessly.
Blinken and Flournoy co-founded political strategy firm WestExec.
He was Vice President Biden's national security advisor from 2009 to 2013.
He was Obama/Biden regime's deputy national security advisor from 2013 to 2015.
From 2015 – 2017, he was deputy secretary of state.
Time and again he argued for "tough diplomacy." If unable to achieve compliance with US demands, he said "military action is possible."
An advocate of American exceptionalism (sic), the indispensable nation (sic), he said the following weeks earlier:
"On leadership, whether we like it or not, the world just doesn't organize itself."
The US always "played a lead role in doing a lot of that organizing, helping to write the rules, to shape the norms and animate the institutions that govern relations among nations."
"When we're not engaged, when we don't lead, then one or two things is likely to happen."
"Either some other country tries to take our place – but probably not in a way that advances our interests or values – or no one does."
"And then you get chaos or a vacuum filled by bad things before it's filled by good things. Either way, that's bad for us."
Pre-election he said if Biden is elected, "(t)he first thing is we have to dig out from a strategic deficit that (Trump) has put us in," adding:
The incumbent "helped China advance its own key strategic goals."
A Dem regime will "step up…Taiwan's" defensive capabilities.
"We need to focus on readiness for whatever may come."
On US relations with Israel, he said the Biden/Harris regime "would not tie military assistance to Israel to any political decisions that it makes, period, full stop."
Support for its apartheid rule, occupation and theft of Palestinian land, along with cross-border hostilities will continue unchanged.
Last summer, Blinken said Biden (if elected) will use the JCPOA "as a platform to try to build a stronger and longer deal working with (US) partners," adding:
E3 countries and Brussels are "likely to join us in trying to curb other actions by Iran that we find objectionable."
Biden advisor Jake Sullivan called it "impractical to think that the United States will provide significant sanctions relief without assurances that Iran will immediately begin negotiations on a follow-on (JCPOA) agreement that at least extends the timelines of the deal and addresses issues of verification and intercontinental ballistic missiles (sic)."
According to Bloomberg, he's expected to be named presumptive Biden/Harris national security advisor.
Linda Thomas-Greenfield reportedly will be named UN envoy.
He and Blinken were involved in earlier JCPOA negotiations that produced the landmark agreement.
Now it appears they want it hardened, notably to include restrictions on Iran's legitimate missile program.
Under the UN Charter and other international law, the right of self-defense is inviolable.
Iran's military, its missiles and other weapons development are solely for defense, not offense.
The country is the region's leading proponent of peace, stability, and cooperative relations with other nations.
Its anti-war geopolitical agenda stands in sharp contrast to US, NATO, Israeli belligerence.
Hardline US policies toward Iran are expected to continue at least largely unchanged if Biden/Harris succeed Trump.
In public remarks and op-eds, Blinken supports the Russiagate hoax, earlier saying:
Trump's "collusion with Russia's plans is really striking (sic)."
Putin "managed to sow doubt about our electoral system (sic)."
"He managed to help defeat the candidate that he despised, Hillary Clinton (sic)."
"He managed to get the first national security adviser (John Bolton) fired (sic)."
"Every step along the way, either knowingly or not, wittingly or not (Trump) has aided and abetted this effort at delegitimizing our institutions and our leaders (sic)."
Whenever hostile claims are made about Russia and other independent nations on the US target list for regime change, supportive evidence is absent — rendering them baseless.
Note: Bloomberg reported that Biden chief of staff Ron Klain said initial cabinet announcements will likely be made on Tuesday.
Stephen Lendman, born in 1934 in Boston, started writing on major world and national issues began in summer 2005. In early 2007, radio hosting followed. Lendman now hosts the Progressive Radio News Hour on the Progressive Radio Network three times weekly. Distinguished guests are featured. Listen live or archived. Major world and national issues are discussed. Lendman is a 2008 Project Censored winner and 2011 Mexican Journalists Club international journalism award recipient.
https://www.presstv.com/Detail/2020/11/24/639283/Biden-surrounding-himself-with-a-cadre-of-right-wing-hawks
--------
Saudis are dependent on US power to sustain them
24 November 2020
By Edward Corrigan
Well, I think it takes the mask off of Saudi Arabia because they've been sort of working behind the scenes for years with the Israeli regime against popular movements throughout the Arab world.
Israel's been involved covertly in the Yemen war. It's actually bombing Syria almost on a weekly basis and even interfering and attacking Lebanon. So they're targeting Hezbollah, they're targeting Iran, they're targeting anybody that wants to support independence for the region.
The Saudis and the other feudal dictatorships are all afraid of their own populations. And they work with the Americans, so they trade oil for some protection. Even Donald Trump said that without American protection the Saudi regime wouldn't last a day. So I think he's correct.
The people of Arabia and the UAE and Bahrain do not support the recognition of Israel because they still support human rights for the Palestinians. And I think Qatar and Kuwait who have criticized that as have other Arab leaders and all the other political movements that are based within their nations and are supported by the populations have criticized this, but the Saudis are dependent upon American power to sustain them.
And of course, they sell up their resources and get a fair bit in return, but they act as an agent for the Americans to attack popular movements in the area. There are secret negotiations going on between Israel and Saudi Arabia for years.
Again, because the Israelis and the Saudis have I guess a similar agenda to control popular movements and not to engage appropriately on the Palestinian issue. So, Netanyahu wants to know if we can get these weak corrupt feudal regimes to support him. It gives the appearance of support but it's really imaginary because these governments are weak, and this support is not widespread for recognition of Israel without some sort of recognition of human rights for the Palestinians and at the minimum that requires a stable state for the Palestinians.
So in that sense, Saudi Arabia is saying that they are not going to recognize Israel unless they meet certain preconditions which is a good start but Saudi Arabia was also behind the United Arab Emirates and Bahrain in recognition of Israel, and Pompeo and Trump and then have been pressuring Sudan and other countries to recognize Israel.
So for them, that would be a victory for peace but it really means total capitulation on the Palestinian issue. And you know bowing to Israel's power and bowing to American power and having no real choice in the matter.
With regard to the nuclear agreement with the European Union and other countries Russia and China, and Iran, the JCPOA, Netanyahu wants to keep the United States out of that because it makes it appear that that Iran is actually violating the terms of the agreement which is not the case.
The monitoring agencies have consistently said that Iran is abiding by the agreement, and is quoted, there's you know they have certain actions that can be done through, I guess section 24 and 34 of the agreement that they can you know if the Europeans and the Americans don't fall out there and then they can take actions.
Of course, the Americans withdrew from the agreement. And actually, the indication is that Biden wants to rejoin the agreement because it puts him in the same camp as the Europeans who still support the agreement, they're not doing a lot but they lease it in name, support the agreement as to the Russians, and the Chinese, and, of course, Iran has been supporting the agreement.
The Europeans have not come through on their own commitments and of course, Trump withdrew from the agreement and then was trying to still assert all controls and stuff on Iran, which made no sense because they rip up the agreement and pulled out of it.
So we'll have to see what the Biden administration is doing. They're looking at a new person for Secretary of State. I don't know too much about him but I have read that he's got deep connections and ties to the Jewish community, may be Jewish himself but I'm not a hundred percent sure of that. But most of the politicians and certainly the Biden administration and also vice president Kamala Harris, she is very pro-Israeli but I think that is a reflection on what the power is on the ground in the United States that you know the pro-Israel lobby is very organized both within the Jewish community but also more importantly perhaps in the Christian Zionist community. And there's very little contravening pressure.
So there will be a lot of pressure on Netanyahu, but the fundamentalist Christians, they tend to support Trump and the Republicans. But, most of the American Jewish supported Biden, and they folks, almost 73% of them supported Biden, not Israel, even though Trump was making a blatant play to get their support and their votes in particular but also particularly their fundraising potential because you know the American Jewish community is very active in politics; they do tend to support the politicians that they like and attack the politicians that they do not like.
Edward Corrigan is an international lawyer and journalist based in Canada. He recorded this article for Press TV website.
https://www.presstv.com/Detail/2020/11/24/639307/Saudis-are-dependent-on-US-power-to-sustain-them
--------
Mideast
Turkish court adds new Saudi suspects in Khashoggi case
24 November 2020
A court in Turkey has named new suspects in the case against Saudi officials charged with the state-sponsored murder of dissident journalist Jamal Khashoggi in October 2018, saying the measure is needed to help reveal the full truth behind the killing.
The court in the Turkish city of Istanbul on Tuesday held a second hearing in the trial in absentia of 20 Saudi suspects as well as six new ones in Khashoggi's murder, including two former aides to Saudi Crown Prince Mohammed bin Salman.
Turkish prosecutors accused the defendants involved in the case of "premeditated murder with monstrous intent," and charged Saudi Arabia's former deputy intelligence chief Ahmed al-Assiri as well as bin Salman's close aide, Saud al-Qahtani, with orchestrating the murder.
The court also heard testimony from Egyptian political dissident Ayman Nour, one of Khashoggi's friends, who said the 59-year-old journalist felt "threatened" by people close to the Saudi crown prince.
In September, a court in Saudi Arabia handed 20-year prison sentences to five people, while sentencing another three to seven to 10 years in jail.
The ruling was rejected by a United Nations (UN) expert as a "parody of justice."
Khashoggi, a former advocate of the Saudi royal court who had become a critic of the Saudi crown prince, was killed and his body dismembered by a Saudi hit squad in the Saudi consulate in Istanbul, where he had gone to obtain documents for his impending wedding, on October 2, 2018.
The Washington Post, for which Khashoggi was a columnist, reported in November that year that the CIA had concluded that bin Salman personally ordered his killing.
Agnes Callamard, the UN special rapporteur for extrajudicial, summary or arbitrary executions, has said there is credible evidence that the crown prince and other ranking Saudi officials were individually liable. She has called for an independent and impartial international inquiry into the murder.
Riyadh has rejected the allegations linking the killing to bin Salman and claimed that the murder was committed by a "rogue" group.
Khashoggi's killing damaged the ties between Ankara and Riyadh, and tarnished the prince's international image.
Turkey has pressed the kingdom for information on Khashoggi's dismembered body.
https://www.presstv.com/Detail/2020/11/24/639305/Turkish-court-adds-new-Saudi-suspects-in-Khashoggi-case
--------
Iranian-Swedish scientist detained in Iran facing imminent execution, warns wife
Yaghoub Fazeli
25 November 2020
Ahmadreza Djalali, a Swedish-Iranian scientist under arrest in Iran on espionage charges since 2016, is facing imminent execution, his wife warned on Tuesday.
Swedish media cited Vida Mehrannia as saying Djalili had told her in a short phone call Tuesday morning that he is going to be executed soon.
Mehrannia added her husband told her authorities plan to transfer him from Tehran's Evin prison to Rajaei-Shahr prison in the city of Karaj "in the next few days" to enforce the death sentence on him.
Djalali, a medical doctor and lecturer at the Karolinska Institute in Stockholm, was arrested on espionage charges in April 2016 while visiting Iran to attend a scientific conference. He was sentenced to death the following year.
In December 2017, Iran's state television aired Djalali's alleged confessions to working with the Israeli Mossad.
Djalali and his family deny the charges and have said the 49-year-old scientist was pressured into making false confessions.
Following the reports, Sweden's Foreign Minister Ann Linde tweeted that she had spoken to her Iranian counterpart Mohammad Javad Zarif about Djalali.
"Sweden condemns the death penalty and works to ensure that the verdict against Djalali is not enforced," Linde wrote on Twitter.
In response, Iran's foreign ministry spokesman Saeed Khatibzadeh said: "Unfortunately, the Swedish authorities' information on the situation of Mr. Ahmadreza Djalali, who is in prison due to security crimes, is incomplete and incorrect."
"As Foreign Minister Zarif explained to Ms. Linde, Iran's judiciary is independent and any meddling in the issuance or execution of judicial rulings is unacceptable," state media quoted Khatibzadeh as saying late on Tuesday.
A number of dual and foreign nationals are currently under arrest in Iran besides Djalali.
Critics of the Iranian regime accuse Tehran of arresting foreign nationals on trumped-up charges and using them as hostages to try to win concessions from other countries.
https://english.alarabiya.net/en/features/2020/11/25/Iranian-Swedish-scientist-detained-in-Iran-facing-imminent-execution-warns-wife
--------
Amid hopes of easing US sanctions, Iran's Khamenei warns against 'opening' with West
25 November 2020
Iran's supreme leader cautioned Tuesday against hopes of an "opening" with the West, after President Hassan Rouhani's government signalled a readiness to engage with US President-elect Joe Biden.
Biden, who defeated Donald Trump at the ballot box on November 3, has promised a return to diplomacy with Iran after four tense years under the hawkish outgoing US president.
For all the latest headlines follow our Google News channel online or via the app.
"We can't trust foreigners and hope for an opening on their part," Iran's supreme leader Ayatollah Ali Khamenei said at a meeting with Rouhani, parliament speaker Mohammad Bagher Ghalibaf and judicial chief Ebrahim Raisi, according to Khamenei's office.
"We tried to lift sanctions once and negotiated for several years, but to no avail," he said in remarks aired on state television, referring to the 2015 Iran nuclear deal.
The agreement that gave Iran relief from sanctions in exchange for curbs on its nuclear program has been hanging by a thread since 2018, when Trump unilaterally withdrew and reimposed punitive measures.
In response, the Islamic republic has gradually reduced its commitments to the deal.
Since Biden's election victory, the Rouhani government has sent out signals on multiple occasions, indicating it is ready to open up with the incoming US administration.
But Khamenei warned in his televised remarks that "the situation in the United States is not clear".
"These are difficult times for everyone. Their difficulties do not really allow them to express themselves on international issues, to give an opinion that can be counted on for the future," he said.
https://english.alarabiya.net/en/News/middle-east/2020/11/25/Amid-hopes-of-easing-US-sanctions-Iran-s-Khamenei-warns-against-opening-with-West
--------
Yemen stresses right to self-defence as Saudi Arabia resorts to UN over Aramco raid
25 November 2020
Yemen says its armed forces reserve the legitimate right to respond to any act of aggression by the Saudi-led military coalition, after Riyadh complained to the UN Security Council over a Yemeni missile attack on an Aramco petroleum products distribution plant in the kingdom's port city of Jeddah.
"The Saudi regime, despite all its appeals for condemnation and attempts to portray itself as a victim, cannot escape the fact that it is an aggressor and abuses the rights of Yemeni people," Mohammed Abdul-Salam, spokesman of Yemen's Houthi Ansarullah movement, wrote in a Twitter post on Tuesday.
He added, "The whole world knows it was the Saudi regime which launched an aggression and siege [against Yemen], and is pressing ahead with them."
"As long as the Saudi regime continues such behavior, it should only wait for a response and legitimate defense unless it puts an end to the aggression and lifts the blockade," Abdul-Salam said.
Moreover, Ansarullah politburo member Ali al-Qahoum told Lebanon-based al-Mayadeen television news network on Tuesday evening that the Riyadh regime's confusion over the missile strike on the Saudi Aramco plant in Jeddah is proof of growing capabilities of the Yemeni armed forces.
Qahoum noted that the next strikes by Yemeni armed forces will be even more painful.
Saudi UN Ambassador Abdallah al-Mouallimi wrote in a letter to the Security Council late on Monday that Yemeni forces were to blame for the missile attack on the Aramco petroleum plant in Jeddah earlier in the day.
He urged the 15-member body to stop what he described as a "threat" to global energy security, Yemen's political process and regional security.
Saudi Arabia has acknowledged that the Yemeni attack targeted the "core of the global economy and its supply routes," causing major damage to the Aramco distribution facility.
Sana'a said the raid was a response to the Riyadh-led war and siege of Yemen, and that it was "similar to what happened at Khurais and Abqaiq," referring to the strikes on the two Saudi oil facilities in 2019 that halved the kingdom's oil production and sent global oil prices soaring.
Saudi Arabia and a number of its regional allies launched a military onslaught against Yemen in March 2015, with the goal of bringing the government of former President Abd Rabbuh Mansur Hadi back to power and crushing the popular Ansarullah movement.
The US-based Armed Conflict Location and Event Data Project (ACLED), a nonprofit conflict-research organization, estimates that the war has claimed more than 100,000 lives for over the past five years.
The Ansarullah movement, backed by armed forces, has been defending Yemen against the Saudi-led alliance, preventing the aggressors from fulfilling the objectives of the atrocious war.
https://www.presstv.com/Detail/2020/11/25/639324/Ansarullah--Yemeni-forces-reserve-legitimate-right-to-respond-to-Saudi-aggression
--------
US keeps 'all options' open for Yemen's Houthis
23/11/2020
The United States is "keeping all our options open" when it comes to Yemen's Huthi rebels, the national security advisor said Monday, amid reports the outgoing Trump administration could tag the group as terrorists.
Speaking to reporters during a visit to the Philippines, Robert O'Brien criticised the Iran-backed Huthis of failing to engage in a "good-faith peace process" to end the conflict.
The Huthis are at the centre of a flurry of diplomacy as the Trump administration, which has made isolating its arch-foe Tehran a centrepiece of its regional policy, enters its final weeks.
Washington was monitoring the situation "very closely", said O'Brien in response to a question on whether the US would designate the Huthis a "terrorist organisation".
"We are constantly considering whether and who and how we should designate terrorist organisations," O'Brien said.
"President Trump is still the president of the United States for the next 50 days and this will be something that is certainly on the agenda and we will have to see how that plays out," he added.
"Right now we encourage the Huthis to expel the Iranians, to stop attacking neighbours and stop attacking people within Yemen and engage in a good-faith peace process with the other stakeholders in Yemen."
The rebel group controls the capital Sanaa and much of the north after a grinding five-year war with government forces that has created the world's worst humanitarian crisis.
The government is supported by a Saudi-led coalition, assisted by Western powers including the US.
The Huthis have reacted angrily to the prospect of the US designation, saying Trump had no right to make the ruling after failing to win a second term.
The possibility has also alarmed humanitarian groups who say it could cripple aid delivery and tip the country into famine.
https://www.france24.com/en/live-news/20201123-us-keeps-all-options-open-for-yemen-s-huthis?utm_source=iterable&utm_medium=email&utm_campaign=1750508_
--------
South Asia
Security Forces Nabs, Kills Several Militants across Afghanistan
By Mohammad Haroon Alim
25 Nov 2020
First Vice President Amrullah Saleh said security forces had arrested nine militants in the past three hours who were involved in various crimes.
First Vice President Amrullah Saleh wrote on his Facebook page, that in series of Special operations nine militants were arrests, including Islamic State-Taliban members, in the past 24 hours.
Their documents were reviewed in the Morning meeting.
On the other hand, Interior Ministry says security forces have arrested three smugglers at the Hamid Karzai International Airport who were trying to smuggle drugs to other countries.
A statement from the Ministry of Interior (MoI) said that security forces on Wednesday arrested three smugglers at the Hamid Karzai International Airport who were trying to smuggle various types of illegal drugs including heroin to Jeddah and India.
The suspects had placed the drugs in their stomachs and another person embedded the drugs with water.
Meanwhile, the ministry said that in a joint special operation, security members arrested two ISIS militants in Kabul last night.
They carried a total of 157300 Afghanis and $ 1000 were, some weapons were also seized during the operation.
In a separate incident, at least seven Taliban insurgents were killed and five others wounded during a special operation in the Nahr-e-Saraj and Nawa districts of southern Helmand province, the Ministry of Defense (MoD) stated on Wednesday.
At least seven Taliban insurgents were killed and seven others wounded during a joint operation by Afghan National Security and NDS in Nahr-e-Saraj and Nawa districts of southern Helmand province.
According to MoD, The Taliban insurgents were killed and wounded in Nawa and Nahr-e-Saraj districts when they attacked ANSF outposts.
https://www.khaama.com/security-forces-nabs-kills-several-militants-across-afghanistan-9987987/
--------
Bangladesh vows to speed up efforts to convict human traffickers
Nov 24, 2020
Bangladesh is accelerating efforts to bring human traffickers to justice, the law minister said on Tuesday, after a special court set up to clear a backlog of cases secured its first conviction.
Bangladesh had established seven tribunals nationwide in March to deal with thousands of trafficking cases, some of which have been pending for years, and improve its low conviction rate.
In the first verdict delivered by the tribunal in Dhaka, a woman was found guilty last week of kidnapping her neighbour's baby and selling the girl to a trafficking syndicate. Sathi Akter, 27, was jailed for 10 years and fined 20,000 taka ($230).
"By establishing these anti-trafficking tribunals, we have let people know of our intention, that this is one of our priority issues ... we have expedited the cases," Law Minister Anisul Huq told the Thomson Reuters Foundation by telephone.
"We want to quickly dispose them and set an example to the world," he added. "The trial of the first case and judgement shows our eagerness to deal with these problems quickly."
At least 4,000 cases are pending investigation or prosecution under a 2012 law that criminalised trafficking, government data shows. The conviction rate under the law stands at 1.7%, found the annual U.S. flagship report on trafficking.
This is due to the absence of specialist anti-trafficking courts until this year, and a lack of guidance on evidence collection for police in cross-border cases, activists said.
The Dhaka tribunal's public prosecutor, who represented the trafficked child's mother Golapy Akter, said the case was heard in six working days - marking a relatively quick turnaround.
Sazzadul Haque said Akter's determination to secure justice rather than accept an out-of-court settlement and the testimony of several witnesses were key factors behind the conviction.
"It's true that there are trafficking cases which are difficult to win," Haque said. "In this case, both of those aspects were on our side."
Bangladesh has ramped up anti-trafficking efforts in recent years amid concerns about its large migrant workforce overseas and under growing pressure on the issue from the United States.
In what police called the "strongest operation" against human traffickers in recent times, at least 50 people were arrested in Dhaka in June after 24 Bangladeshi migrants had been abducted and killed in Libya the previous month. [L8N2DW2AB]
The nation is one of the world's top exporters of labour and depends on money sent home from about 700,000 people who go abroad to work each year. Yet high recruitment fees charged by unofficial brokers fuels abuses and trafficking, activists say.
Anti-trafficking activists hailed the tribunal's quick handling of the case and its verdict, but said more work needed to be done to clear the country's backlog of trafficking cases.
"Coordination between the police and the prosecution team is the key to efficient trials," said Mohammad Tariqul Islam, country director for anti-trafficking charity Justice and Care.
https://www.wionews.com/south-asia/bangladesh-vows-to-speed-up-efforts-to-convict-human-traffickers-345154
--------
Kid Took Mortar Shell for Toy Dies with Father
By Mohammad Haroon Alim
24 Nov 2020
Local officials in Baghlan province say a father and son were killed and two other children were injured when a mortar shell exploded in the Khenjan district of the province.
A spokesman for the Baghlan governor, Zarmina Amani, told Khaama Press, that a man and his child were killed and two other children were injured in a mortar shell explosion in the Khenjan district of the province.
Amani adds that this incident occurs when the children of this family bring home a mortar shell mistaken for toy and after hitting the shell with stones, the blast occurred.
Baghlan is located in the northeast of the country and is one of the key provinces connecting the eight northern provinces with the center of Afghanistan (Kabul).
This province is one of the most insecure provinces in the country where Taliban fighters have a large presence.
On the other hand, MoD reports that in Yakhchal village of Panjwai District, Kandahar, three Taliban militants were killed and three others were wounded.
Two other Taliban insurgents were reportedly killed while planting roadside bombs in Zherai district of Kandahar province.
According to MoD's bulletin, the group of Taliban fighters was attacked by airstrikes in the Zari district of Balkh province yesterday.
In this incident, six Taliban insurgents were killed and four others were wounded in the airstrikes.
This comes as MoD reports a major Taliban commander was arrested in Pashton Zarghon district of Herat province. He was involved in massive insurgency operations in the region. Afghan commandos detained the commander as he was planning to attack ANA outposts.
https://www.khaama.com/mortar-shell-blundered-as-toy-kills-father-and-son-987987/
--------
Twin blasts kill 17 in Afghanistan's predominantly Shia Hazara city of Bamiyan
24 November 2020
At least 17 people have been killed and dozens of others injured in two explosions in the Afghan city of Bamiyan, which is home to many members of the Shia Hazara Muslim community.
Afghan Interior Ministry spokesman Tariq Arian said that the blasts took place in a marketplace in the evening rush hour on Tuesday.
Afghanistan's Tolo News, quoting police sources, said that explosives had been hidden at the side of a road in the market.
The victims reportedly included at least 15 civilians, including children, and two traffic police officers.
No group immediately claimed responsibility for the deadly attack.
The Shia Hazara Muslim community has been attacked by militants countless times over the past years.
In cities such as Kabul, Hazara Muslims have seen repeated attacks in their neighborhoods, including a brutal daylight assault on a hospital maternity ward that left several mothers dead in the capital in May.
Violence continues in Afghanistan even as government negotiators and the Taliban have been meeting in Qatar to reach a peace deal. There has been little progress in those meetings since September.
Scattered calls to boycott the ongoing peace talks have risen following recent back-to-back attacks on education centers in Kabul claimed by the Takfiri terrorist group of Daesh. Some in the government insist they were carried out by the Taliban. The militants deny involvement.
In a deal reached between the United States and the Taliban in February, the administration of President Donald Trump promised to pull out all US troops from Afghanistan by mid-2021 in return for the Taliban stopping attacks on foreign forces in Afghanistan.
The agreement was also supposed to lay the groundwork for a peace process between the Taliban and the Afghan government.
The United Nations (UN) says about 6,000 Afghan civilians were killed or wounded in the first nine months of this year as heavy fighting between government forces and the Taliban raged on.
Taliban's five-year rule over at least three quarters of Afghanistan came to an end with the United States-led invasion in 2001, but the militant group never stopped its militant activities.
https://www.presstv.com/Detail/2020/11/24/639306/Twin-blasts-kill-17-in-predominantly-Shia-Hazara-city-of-Bamiyan
--------
Taliban rigging drones to drop bombs, Afghan spy chief says
November 23, 2020
KABUL: The Taliban have deployed small drones to drop bombs on government forces in some recent attacks, Afghanistan's spy chief said Monday, illustrating a new fighting method used by the insurgents.
Ahmad Zia Shiraj, who heads the National Directorate of Security (NDS), said Taliban fighters were using hobby drones and rigging them with explosives.
"The drones they are using are sold in the market. They are basically camera drones," Shiraj said in an address to parliament, adding the NDS wants to stop the import of the popular devices.
In late October, the Taliban reportedly used a drone to bomb the compound of the governor of Kunduz province.
Shiraj did not confirm the report, but he noted that the Taliban have used drones in Kunduz and Paktia provinces.
While the technique is new to the Taliban, Daesh militants operating in Iraq and Syria started using toy planes and hobby drones in 2016 to carry explosives.
Daesh maintain a small but deadly presence in Afghanistan and have resisted years-long efforts by the US and Afghan forces to wipe them out.
"We have destroyed their leadership circle but their second layer are young are still active," Shiraj said.
Daesh claimed three deadly attacks in recent weeks in Kabul that killed scores of people, including a rocket attack Saturday.
The Taliban and Washington signed a deal in February paving the way for foreign forces to leave Afghanistan entirely by May 2021.
In return, the insurgent group pledged to prevent transnational militant groups such as Al-Qaeda and Daesh operating inside Afghanistan.
https://www.arabnews.com/node/1767166/world
--------
URL: https://www.newageislam.com/islamic-world-news/new-age-islam-news-bureau/love-jihad-needs-to-be-legally-defined-first-shiv-sena-on-anti-conversion-law/d/123571
New Age Islam, Islam Online, Islamic Website, African Muslim News, Arab World News, South Asia News, Indian Muslim News, World Muslim News, Women in Islam, Islamic Feminism, Arab Women, Women In Arab, Islamophobia in America, Muslim Women in West, Islam Women and Feminism