New Age Islam News Bureau
19 Aug 2018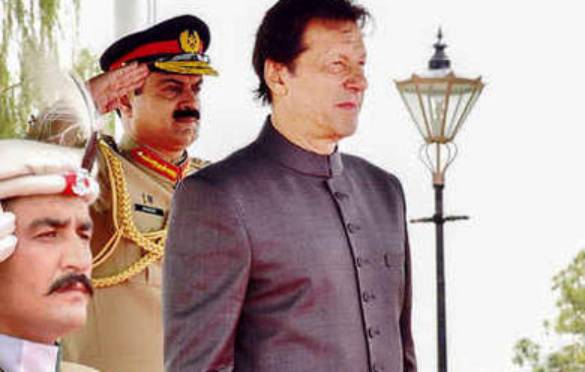 Imran Khan swept to power in last month's election on a populist platform vowing to root out corruption among venal elite and lift people out of poverty
-------
• Islam Favours Pluralistic, Democratic Government, Say Indian Muslim Scholars
• Promises, Promises, Imran Khan Raises Pakistani Hopes Sky High
• US Condemned For Supplying Bombs to Saudis
• Rohingya 'Rights at Risk' After Myanmar ID Move
• Lost In Translation? Not For Muslim Hajj Pilgrims
India
• Islam Favours Pluralistic, Democratic Government, Say Indian Muslim Scholars
• Pakistan Dailies Laud Vajpayee's Contribution to Peace Process
• India can double per capita GDP in 30 years by turning more secular: Study
• Zakir Musa of AGH Distances Himself from ISIS, Says "No Links Ever"
• Sidhu hopes Imran Khan's accession to PM's post will be good for Pak, India peace process
--------
Pakistan
• Promises, Promises, Imran Khan Raises Pakistani Hopes Sky High
• UK, Iran, US, Turkey Look Forward To Working with Imran-Led Govt
• May Almighty Allah Help You in Your Tenure: Erdogan To PM Khan
• 18 bodies pulled from SW Pakistan mine after blast
• Polish blogger announces travel show for Pakistan
• PM Imran Khan plans to address the nation today
• Twitter Divides over Bushra Maneka's Attire At Oath-Taking Ceremony
• Imran has huge responsibilities to fulfil: Bushra Bibi
• Christian sanitary workers protest against non-attendance of Muslim workers
--------
North America
• US Condemned For Supplying Bombs to Saudis
• Saudis Killed Children to Force Yemenis to Submit: Analyst
• US sanctions Myanmar military over Rohingya 'ethnic cleansing'
• US creates 'Iran Action Group' to up pressure on Tehran
• US cuts Syria 'stabilization' fund, vows to continue anti-Damascus bid
--------
South Asia
• Rohingya 'Rights at Risk' After Myanmar ID Move
• Taliban and ISIS Militants Suffer Casualties in Kunar, Nangarhar Airstrikes
• Ban on animal import from Afghanistan enters third day
• US military release airstrike video taken during Ghazni city clashes
• President Ghani clarifies stance regarding the demands for Eid ceasefire
• HRW skeptical of Myanmar inquiry into Rohingya abuses
--------
Arab World
• Lost In Translation? Not For Muslim Hajj Pilgrims
• Attacks Intensify on US Forces, Allied Militias in Northeastern Syria
• Turkish Army Sends More Military Equipment to Border with Syria
• Syrians Continue Popular Uprising against Turkey-Backed Militants
• Syrian Army Opens Heavy Fire at Terrorists' Positions in Hama, Idlib
• Syrian Army Tightens Noose on ISIL in Deserts of Sweida
• US-backed forces repel ISIS attack on American and French troops east Syria
• Bahraini cleric's continued detention political revenge: Wefaq
• Hajj through history: A 1,400-year spiritual odyssey
--------
Europe
• One Option to Protect Palestinians Is A New Force, Says UN Chief
• Islamic prayers for Muslim victims of Genoa tragedy
• Macron and Merkel warn of 'humanitarian risks' in Idlib
--------
Mideast
• Iranian Spiritual Leader Sentenced To Five Years In Jail For 'Insulting Islam'
• U.S. Missionary Thrust to the Centre of Turkey-U.S. Crisis
• US supplied bomb that killed Yemeni children
• Palestinian Sources: UAE, Israeli Pilots in Joint Patrol over Gaza
• Rouhani to appear before Iranian parliament soon, says lawmaker
• Palestinian faction Fatah: No state in Gaza, and no state without Gaza
• Arab Coalition destroys SAM 6 air defense system of Houthi militia in Sanaa
• Jordan blasts Israel's closure of al-Aqsa mosque
--------
Africa
• Shekau's Attacks Make Life Difficult for Muslims, Says Boko Haram Faction
• Army Rescues 23 Minors Seized By Boko Haram
• Yemi Osinbajo: Why Nigeria's favourite leader won't become president - yet
• Boko Haram: UN reveals what makes sect stronger
--------
Southeast Asia
• Child Marriages Hardly a Muslim Issue Only
• Lawyer backs RCI for judiciary over judge's claim of ostracisation
• DPM: AG yet to study papers on child bride case, still busy with 1MDB
Compiled by New Age Islam News Bureau
URL: https://www.newageislam.com/islamic-world-news/islam-favours-pluralistic-democratic-government/d/116149
--------
Islam Favours Pluralistic, Democratic Government, Say Indian Muslim Scholars
August 18, 2018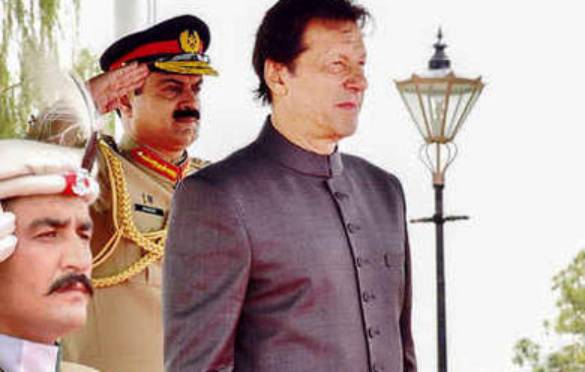 Imran Khan swept to power in last month's election on a populist platform vowing to root out corruption among venal elite and lift people out of poverty
-------
In view of the threat to peace in the world from the growing fanaticism in the young Muslim population all across the globe aimed at 'cleansing' the world of non-believers, Islamic scholars and thinkers came together in Agra to discuss this issue.
Chairing the meeting, Bhartiya Muslim Vikas Parishad chairman Sami Aghai said that the Prophet had ratified Pluralism and not Al-Salaf, the 'Puritan' Islam as propagated by Islamists.
He said that extremists actually try to 'purify' the lands of Allah in a bit to retrieve the purity of the Salaf (the Muslim predecessors) by attacking the democratic system of governance. But in reality, the Prophet and his companions had professed peaceful coexistence because, in his state of Madina, all religious communities lived by an alliance of shared values known as 'Misaq-e-Madina', the written constitution of Medina which had the clear causes of religious pluralism and universal brotherhood.
I shall dispute with any Muslim who oppresses anyone from among the non-Muslims, or infringes on his right, or puts a responsibility on him which is beyond his capacity or takes something from against his will" (reported by Abu Dawood).
- Adding to Aghai's statement, Mufti Mudassar Ali Khan Qadri said that a clause in Misaq-e-Madina quoted the Prophet (Hadith) said
Let alone Muslims, all non-Muslims living in Madina were accorded full protection of life, religious freedom, and democratic rights.
Muslim scholar Naseem Ahmed Advocate said that all terror outfits, including ISIS, brazenly breach foundations of Prophet's secular system of governance.
In fact, common Muslims living in the democratic countries like India embrace the democratic values and secular ethos by intermingling with citizens of other faiths. Thus they find themselves inclined towards an inclusivist religious narrative focused on a spiritual synergy with the people of all faiths and creeds.
Demanding that the governments of democratic countries take a tough stance against the spread of this extremist Islam, Sarvdaleey Muslim Action Committee President Syed Irfan Saleem said in contrast to the Muslims living in the democratic countries, radical preachers of political Islamism and global Islamic Kalikhate (Khilafah-Al-Almaiyah) call for permanent war against all 'un-Islamic' forms of governance, besides all countries epitomizing principles of individual liberty, freedom of faith, secularism and democracy, the places of Shirk (paganism), thus continue to attack the age-old tradition of Pluralism, Universalism and Egalitarianism.
He said that to curb the spread of Extremist Islam, religio-political leadership and scholars of Islam have to disapprove the idea of Extremism and rebuff the rhetoric of those who conflate Islamic scriptures into Extremism through ideological counter-narrative which would eradicate terrorism and radicalization more effectively than the military operations.
https://www.indiatoday.in/india/story/muslims-prophet-mohammad-pluralistic-democratic-agra-sami-aghai-1317878-2018-08-18
--------
Promises, promises, Imran Khan raises Pakistani hopes sky high
Aug 19, 2018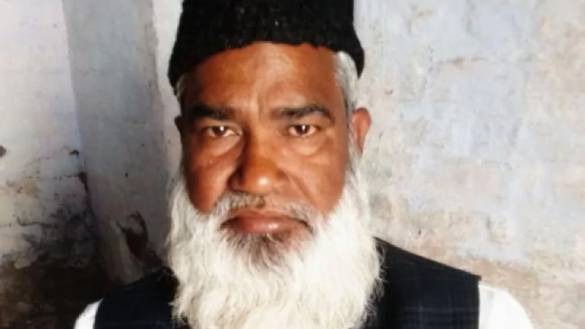 Mufti Mudassar Ali Khan Qadri | Photo courtesy: Kamir
--------
ISLAMABAD: From creating 10 million jobs to building an Islamic welfare state and restoring Pakistan's tattered image abroad, new premier Imran Khan is facing a problem of his own making: runaway expectations raised by his lofty rhetoric.
A cricket legend and firebrand nationalist who is hero-worshipped by supporters, Khan swept to power in last month's election on a populist platform vowing to root out corruption among a venal elite and lift people out of poverty.
But he inherits control of a volatile nation facing mounting problems at home and abroad, including a looming economic crisis and a fracture with historic ally the United States over Pakistan's alleged links to militants. Ties are also fraught with neighbours Afghanistan and nuclear-armed rival India.
Opponents in parliament talk of forming a grand coalition against Khan, dubbing him a "puppet" and accusing him of entering into a Faustian Pact with the powerful military, which has a history of ousting prime ministers and clashing with civilian governments over control of foreign policy.
Khan denies all accustations that the military covertly helped him win the election.
And in his victory speech, Khan offered an olive branch to India and called for mutually beneficial ties with the United States.
Whether Khan can become the first Pakistani prime minister to complete a full five-year term in office will depend on his relationship with influential generals, analysts say.
If his ideas on foreign policy differ from theirs, analysts say Khan would suffer a similar fate to other civilian leaders who have failed to see out their term.
"Then his future will be the same as anybody else's," political commentator Aamer Ahmed Khan said.
GREAT EXPECTATIONS
Forced to rely on smaller parties for a razor-thin majority in parliament, and with the opposition controlling the Senate, Khan's coalition government could struggle to push through legislation without major compromises. An increasingly assertive judiciary could also hold it back.
Yet the mood in the country is one of unbridled optimism, especially among Khan's young supporters, who believe he can build a corruption-free and prosperous "New Pakistan" for the country's 208 million people.
"His biggest challenge is managing expectations among his followers and voters because he's almost promised them the moon," said Raza Ahmad Rumi, the editor of Pakistan's Daily Times newspaper.
During Independence Day celebrations this week, when flag-waving Pakistanis flooded the streets of Islamabad, many voiced confidence that Khan would deliver on promises to build world class hospitals and improve education in a nation where the illiteracy rate hovers above 40 percent.
"I have moved my daughter (from a private) to a government school, because we are confident that Pakistan is going to change," said Sheikh Farhaj, 40, who volunteered for Khan's Pakistan Tehreek-i-Insaf (PTI) party during the elections.
Others were delighted Khan has broken the decades-long dominance of the two dynastic powerhouses, the outgoing Pakistan Muslim League-Nawaz (PML-N) party of jailed former premier Nawaz Sharif and the Pakistan Peoples Party (PPP) of the Bhutto family.
"We have great expectations from Imran Khan," said Shah Sultan, 38, a roadside flag seller. "We are lower class people and I voted from Khan because what the politicians have done to our country. They have left it with nothing."
LOOMING ECONOMIC CRISIS
But Khan's campaign pledges are likely to be checked by a worsening economic outlook, analysts say, especially his vow to build a welfare state.
The central bank has devalued the rupee four times since December, but the current account deficit is still carrying the currency towards a crisis, while the fiscal deficit has ballooned to 6.8 percent of GDP.
Economic growth is running at nearly 6 percent, but given the unsustainability of these deficits it is easy to predict Pakistan's growth is heading for a fall.
Khan's government must urgently decide whether to request more loans from China, deepening Islamabad's economic reliance on its neighbour, or ask the International Monetary Fund (IMF) for what would be its 15th bailout since 1980.
Both lenders are likely to ask for more fiscal discipline, requiring drastic spending cuts.
Shafqat Mahmood, Khan's new education minister, said the economic woes pose a major problem but the party is determined to deliver a welfare system and enact badly-needed reforms.
"Everyone in the party realises we will have to work overtime to meet these huge expectations," Mahmood said.
Mahmood said Khan's image as a politician untainted by corruption could boost faith in the government and convince more people to file taxes in a nation where less than 1 percent of the population pays income tax.
Khan has touted his "100 Day Plan" but many of the reforms PTI is proposing, from turning around loss-making state-run enterprises to reforming the tax collection bureau, will take far longer to accomplish.
Ending government corruption outright, or repatriating plundered wealth, is also unlikely.
"(Khan's supporters) have a simplistic idea that if there is a clean man on top, the entire machinery becomes clean. That's never the case anywhere in the world," said Rumi.
https://timesofindia.indiatimes.com/world/pakistan/promises-promises-imran-khan-raises-pakistani-hopes-sky-high/articleshow/65458228.cms
--------
US condemned for supplying bombs to Saudis
Aug 18, 2018
Americans have taken to social media to condemn the US government for supplying the Saudis with bombs used to kill innocent children in Yemen.
CNN on Friday confirmed that a bomb used by the Saudi-led coalition last week in an attack on a school bus in Yemen, which killed dozens of children, had been supplied by the US.
People from around the world concerned with the criminal activities going on in Yemen posted condemnations on social media on Saturday.
US actor Jim Carrey tweeted that Saudi Arabia is a US ally and that makes Washington an accomplice in the killing of 40 innocent children.
Weapons experts told CNN on Friday that the bomb was a 227-kilogram laser-guided Mark 82 bomb.
They also noted that the numbers on the weapon identified major US military contractor Lockheed Martin as its maker.
Political consultant Peter Daou asked why the US was supplying bombs to slaughter children in Yemen.
Ed Krassenstein of the Washington, DC-based political newspaper and website The Hill wrote that former US President Barack "Obama banned the sale of these bombs to the Saudis but Trump lifted that ban as part of his attempt to undo everything Obama did."
The Saudi attack on a school bus in the town of Dhahyan on August 9 that killed a total of 51 people, among them 40 children, and left 79 others wounded, sparked outrage from international human rights groups and UN officials.
UN Secretary General António Guterres condemned the attack and called for an "independent and prompt" probe into the air strike.
Guterres emphasized that "civilians and civilian objects" be spared from attacks.
The bus targeted by the Saudi forces was carrying a group of young school children attending summer class.
Some 15,000 Yemenis have been killed and thousands more injured since the onset of the Saudi-led aggression on Yemen in March 2015.
The United Nations says a record 22.2 million Yemenis are in need of food aid, including 8.4 million threatened by severe hunger.
https://www.presstv.com/Detail/2018/08/18/571545/US-Saudi-Yemen-Bomb
--------
Rohingya 'rights at risk' after Myanmar ID move
August 19, 2018
DHAKA: Bangladesh has yet to decide whether it will replace its official description of Rohingya refugees — a move some claim will limit the Rohingyas' rights as Myanmar citizens.
A Bangladesh Foreign Ministry spokesman told Arab News a decision over the replacement of the term "forcibly displaced Myanmar nationals" with "displaced persons from Rakhine state" was still under consideration.
"During last week's discussion with the Bangladesh delegation, the Myanmar authority brought this up. We have listened to their points in this regard," Delwar Hossain, director-general of the Foreign Ministry, said.
"Discussion is continuing among the ministry's policy-makers, but the decision has yet to be taken," he said.
Another Bangladeshi official present at the meeting at Nay Pe Daw said that Bangladesh has not given any consent to the proposal from Myanmar regarding the replacement of the term.
"I have not received any directive over the issue," said Abul Kalam, of the Refugee, Relief and Repatriation Commission (RRRC), the main coordinating body looking after the Rohingyas in Cox's Bazar.
However, experts believe that the replacement of the term "forcibly displaced Myanmar nationals" with "displaced persons from Rakhine state" will limit the Rohingyas' ability to secure rights as Myanmar citizens.
"Whatever the language or term is, the Myanmar government is the ultimate authority to determine the citizenship issue of the Rohingyas. We want the (Rohingyas) to live in Rakhine with honor and dignity," said Humayun Kabir, former Bangladesh ambassador to the US.
"We want to see developments on the ground for the repatriation of the refugees, and that is the prime concern at the moment."
Independent migration expert Asif Munir said that Myanmar posted the statement on its state counsellor's Facebook page, which is not an official channel.
He described the Myanmar approach as "very provocative."
"Although Bangladesh authorities have not yet officially agreed with the Myanmar proposal, they (Myanmar) have issued a statement through an informal channel to see the response of the Bangladeshis. If Bangladesh opposes it strongly, then Myanmar may take the chance to disown the statement by saying that it was not at all official," Munir said.
"This proposal will hamper the Rohingyas' identity and citizenship of Myanmar."
http://www.arabnews.com/node/1358691/world
--------
Lost In Translation? Not For Muslim Hajj Pilgrims
August 19, 2018
MECCA, Saudi Arabia: Lost in translation? Not in Mecca, thanks to a dedicated squad of interpreters gearing up to help two million Muslims speaking dozens of languages at the annual hajj pilgrimage.
The six-day hajj, which starts on Sunday, is one of the five pillars of Islam, an act all Muslims must perform at least once if they have the means to travel to Saudi Arabia.
Most of the world's Muslims do not speak Arabic – Indonesia is home to the largest Muslim community by population, while tens of millions of the faithful are native speakers of Urdu.
In all, 80 percent of pilgrims to the western Saudi city of Mecca are non-Arabic speakers, according to Mazen al-Saadi of the official hajj translation bureau.
His team provides 24/7 interpretation services in English, French, Farsi, Malay, Hausa, Turkish, Chinese and Urdu – the most widely spoken language among hajj pilgrims.
For Samir Varatchia, who made the trip to Mecca from France's Indian Ocean island of Reunion, the men in grey vests – the uniform of the official hajj translation team – are a welcome sight.
"I really don't know much Arabic," Varatchia told AFP.
"The French translation will help us understand things, including the sermons."
Tunisian interpreter Abdulmumen al-Saket is happy to help, fielding frequent requests for his phone number.
"We try to help as much as we can, even with reading the maps," he said.
"Some ask for our personal phone numbers, to call us later if they need help," he added.
Pilgrims come to Mecca from across the world, including India, Pakistan, Nepal and Bangladesh. Many speak only Urdu, Saadi said.
Many of the signs directing pilgrims are translated into English, Urdu and in some cases, French.
Mecca's Grand Mosque provides a range of translation and interpreting services to pilgrims.
Specialist departments deal with sermons and rulings, and a hotline is available in dozens of languages to answer religious questions.
But for practical matters, Saadi's 80-strong team is indispensible.
The department has been in place for four years, he said, and is being continuously expanded to deal with rising demand.
"Most (pilgrims) don't speak Arabic and are afraid to ask in the event of an accident," Sanaullah Ghuri, an Indian translator, told AFP in Arabic.
A deadly stampede in 2015 left more than 2,000 pilgrims dead in Mina, the Mecca neighbourhood where the symbolic stoning of the devil ritual takes place during hajj.
Many pilgrims were unable to understand security forces' instructions, delivered in Arabic.
The hajj presents Saudi authorities with vast logistical challenges.
Islam is currently the world's fastest-growing religion, according to the Pew Research Center, which says the number of Muslims in the world is expected to rise from 1.8 billion in 2015 to three billion in 2060.
The hajj sees millions of pilgrims visit the country, all clad in white, to perform rituals in Mecca's Grand Mosque and on the Mount Arafat plain east of Mecca.
It ends with Eid al-Adha, a three-day feast which starts with the "stoning of the devil."
Saudi Arabia, one of the world's most restrictive countries, has recently embarked on an ambitious reform programme spearheaded by the powerful young Crown Prince Mohammed bin Salman.
That has included pumping millions of dollars into high-tech initiatives.
Providing services for two million pilgrims is no small feat, and authorities are pushing a "smart hajj" initiative this year to meet the rising demand.
That includes apps providing information on emergency medical services and geographic guides to Mecca and Mina, the two cities home to Islam's holiest sites.
One app will also translate hajj sermons into five languages.
But the Indian translator, Ghuri, said the presence of real-life interpreters made the experience of hajj easier for pilgrims.
"When they see someone speaking their language, they feel more comfortable seeking help," he said.
https://www.nst.com.my/world/2018/08/402927/lost-translation-not-muslim-hajj-pilgrims
--------
India
Pakistan dailies laud Vajpayee's contribution to peace process
Aug 18, 2018
JAIPUR: Death of former Indian Prime Minister Atal Bihari Vajpayee (ABV) has resonated across the border in Pakistan. Almost every newspaper— English and Urdu had carried front-page reports on the demise of the founding member of BJP. The reports highlighted Vajpayee's efforts in restoring peace with Pakistan, acknowledging the existence of Pakistan and his government laying the foundation of a strong relation for his successors to nurture.
Pakistan's leading English newspaper Dawn carried a single column report on the former Indian prime minister with a headline 'Vajpayee, partisan of peace with Pakistan, dies.' The article went on to say that his 1999 visit to Lahore had become so popular in Pakistan that his host and the then Prime Minister Nawaz Sharif said that he (ABV) could win an election there. It also said, "It was Vajpayee's policy with Pakistan whose thread was picked up by his successor, Dr Manmohan Singh".
The Nation, another Pakistan-based English daily, began its piece by saying 'While most of the Indian leaders are opposed to Pakistan and publicly say they want to break it up, Atal Behari Vajpayee was the one who had tried to improve relations with the Islamic Republic.' Reported by Ashraf Mumtaz who covered Vajpayee's trip to Pakistan in 1999 claimed that "Vajpayee had admitted that many people had advised him not to visit the Minar-i-Pakistan as such a step would amount to giving the stamp of approval to the creation of Pakistan. But he said he rejected the advice." Another English Daily, Express Tribune talked that India's three-time Prime Minister Vajpayee was one of the leaders to express anguish over the deaths of hundreds of Muslims in 2002.
Similar treatment was given by the Urdu newspapers. Nawa-i-waqt, the largest Urdu newspaper headquartered in Lahore quoted Pakistan's would-be PM Imran Khan and Pakistan People's Party president Bilawal Bhutto in its report on the death of Vajpayee. The paper acknowledged the positive contribution made by Vajpayee in restoring Pak-India relations. "Vajpayee has always supported the promotion of SAARC and regional cooperation," read the report, which was carried on its front page.
https://timesofindia.indiatimes.com/india/pakistan-dailies-laud-vajpayees-contribution-to-peace-process/articleshow/65448044.cms
--------
India can double per capita GDP in 30 years by turning more secular: Study
August 18, 2018
If India discards religious beliefs that perpetuate caste and gender inequalities, it could more than double its per capita gross domestic product (GDP) growth of the last 60 years in half the time, according to an IndiaSpend analysis of a new study.
Secularisation precedes economic development and not the other way around as is commonly believed, said the study, Religious Change Preceded Economic Change In The 20th Century, published in the journal Science Advances. The study used data from the World Values Survey, which mapped people's changing values and beliefs, to estimate the importance of religion in the 20th (1900-2000) century.
India stood 66th among 109 nations ranked by secularisation. China was first, Pakistan 99th, Bangladesh 104th and Ghana last.
India's per capita GDP per annum grew 26 times between 1958 and 2018. "This increase could have been higher if Indians were less rigid in their religious views," co-author Damian Ruck, a post-doctoral researcher at the Bristol Centre for Complexity Sciences, University of Bristol, told IndiaSpend.
What are the dominant religious beliefs that could be holding back India's growth from reaching its maximum potential? IndiaSpend research found that these relate to the two most vulnerable social groups in India — women and marginalised castes.
Both groups are allowed to play a limited role in India's economy. Consider caste: The proportion of scheduled-caste individuals in the lowest wealth bracket was close to thrice that in other castes — 26.6% as against 9.7% — according to the National Family Health Survey 2015-16 (NFHS-4), as IndiaSpend reported in February 2018.
Social and cultural factors restrict women from working outside their homes in India, IndiaSpend reported in this nation-wide investigation. At just 27%, India's female workforce participation is amongst the lowest in South Asia. Between 2004-5 and 2011-12, the year of the last census, 19.6 Indian million women left their jobs, according to an April 2017 World Bank report.
India's secularisation (and its tolerance rank, 69th) would suggest that its per capita GDP per annum should be higher than it actually is. "Our model thinks that India should be around Rs 457,015 ($6500) per person richer than it actually is," said Ruck. "What this suggests is something else is holding back the Indian economy but that is for Indian specialists to analyse."
But India would still stand to benefit considerably from increased levels of secularisation, estimated the author. "If India were to reach secularisation levels seen in western Europe (like Germany, which was ranked 6th of 109 nations), then it could expect to see a Rs 70,175 ($1,000) increase in per capita GDP over 10 years, Rs 196,490 ($2,800) over 20 years and Rs 350,875 ($5,000) over 30 years," said Ruck.
To put this in perspective, India's per capita GDP increased 2682% by Rs 133,613 ($1904) over the last 60 years, from Rs 4,982 ($71) in 1958 to Rs 138,595 ($1975) in 2018.
China, whose development India aims to emulate, has been ranked first in secularisation. The US, a developed country where hate crimes in the 10 largest cities touched a decadal high in 2017, stood 57th.
It needs to be noted that the study, jointly conducted by researchers at the University of Bristol in the UK and the University of Tennessee in US, did not establish that an increase in secularisation drives economic activity. It only established that secularisation precedes high growth. It did, however, rule out the belief that religion loses its importance once material development begins to satisfy the needs of a society.
Why Indian economists can't ignore links between economy, religion
In India, religion has not lost its place in society though the country has seen economic development: More than 90% respondents rated religion as "very important" or "rather important" in the latest round of the World Values Survey.
India and Kyrgyzstan are the only two nations where the percentage of people who considered religion an important part of their lives grew by over 10 points over the decade through to 2014, with India logging 12.1% growth, from 79.2% to 91.3%, according to the survey.
A key takeaway of the new study is that policy makers looking to boost economic growth, particularly inclusive economic development—a stated aim of the incumbent central government–need to consider the linkages between religious thought and economy.
"Economic theory tells us that a competitive environment–one without different types of stratification, of markets–produces the best possible outcomes for consumers and society," said
Amaresh Dubey, a professor at the Centre for the Study of Regional Development, School of Social Sciences at the Jawaharlal Nehru University. "But by precluding a huge section of the population, women and scheduled caste people, from equal access to resources such as capital and know-how, in India, religion majorly impedes economic activity."
Women are, in large part, low-skilled informal workers in India, engaged in work that requires low productivity and offers low pay, as IndiaSpend reported in March 2018. The inequality between what men and women earn in India is far worse than gender skews in pay noticed in South Africa, Brazil and Chile, if we consider the gender gap in median earnings of full-time employees.
Caste is another divisive factor in development. Scheduled-caste individuals are among India's poorest people, as we said. "Caste, kinship or family, either or all these can hamper economic progress if they impose restrictions," said Andre Beteille, professor emeritus, department of sociology at the University of Delhi.
But sociologists see a problem: Initiatives to get India's women and scheduled castes better access to resources could boost overall economic activity and promote individual well-being, but they are unlikely to change their social status, according to Dubey. Casteism is so deeply entrenched in India that even scheduled caste converts to Islam and Christianity continue to carry their dalit status, he said.
"As religions go, Islam and Christianity do not practice caste segregation but we see dalit converts call themselves dalit Christians and scheduled caste Muslims," he said.
Development will be 'short-term' in times of communal strife
India's per capita GDP has trended upwards since 2014, according to the United Nations' World Happiness Index 2018, IndiaSpend reported in May 2018.
India also saw rising intolerance in this period, available data show. The year 2017 recorded the highest death toll (11 deaths) and the most number of incidents of hate violence (37 incidents) related to cows and religion since 2010, according to an IndiaSpend database that records cow-related hate crime.
Does this simultaneous increase in the annual per capita GDP and the decline in secular values defy the findings of the new study?
Apparently not. "What we measured are the slow changes in public opinion on secularisation and tolerance that occur over many decades as new generations replace older ones," explained Ruck.
Nations can see a rapid increase in intolerance over the short-term but it can be associated with different forces influencing public opinion, he said. The scholar described these as "period effects".
"In the current political climate, prominent identity qualifiers such as caste, religion and gender are being stoked for short-term gains, creating negative emotions of distrust, hate, prejudices and so on against the 'other'," IndiaSpend reported in May 2018.
Full report at:
https://www.business-standard.com/article/economy-policy/india-can-double-per-capita-gdp-in-30-years-by-turning-more-secular-study-118081800693_1.html
--------
Zakir Musa of AGH Distances Himself from ISIS, Says "No Links Ever"
18 Aug 2018
Militant commander Zakir Musa has distanced himself and his group from the global terror outfit Islamic State of Iraq and the Levant (ISIS).
In an audio that has gone viral on social media the chief of Ansar Ghazwatul Hind (AGH) Zakir Musa Bhat can be heard distancing himself from the dreaded group ISIS or Dawlah,"Ansar Ghazwatul Hind has no relationship with the Jamaat u Dawlah, as in ISIS. We never had any relationship with them," says Musa in the 15 minute long message addressed to people of Jammu and Kashmir and India.
Musa stresses upon unity among different sects of Islam and says that he is on the path of famous Sufi saint Mir Syed Ali Hamdani, "People should overcome sects and fight the struggle of Islam by getting united," Musa can be heard saying.
In the audio which is generally addressed to Muslims of sub continent Musa stresses upon Jihad and calls for youth to be ready for the Ghazwatul Hind (Battle of India),"We have not forgotten the bloodshed in Kashmir in recent years. Jihad is the only way out to fight and everything else is scam. Even if India has huge number of forces but we will fight back," he adds.
Musa also has a message for Muslims of India and asks them to wage a war against India, "We invite you to join us. Our hearts beat for you and we know that Modi led government is oppressing you," The founder of Ansar Ghazwatul Hind can be heard saying.
The chief of the militant outfit AGH also talks about mob lynchings in India.
Full report at:
https://thekashmirwalla.com/2018/08/zakir-musa-distances-himself-from-isis-says-no-links-ever/
--------
Sidhu hopes Imran Khan's accession to PM's post will be good for Pak, India peace process
Aug 18, 2018
ISLAMABAD: Indian cricketer-turned-politician Navjot Singh Sidhu today hoped that his friend Imran Khan's accession to the prime minister's post will be good for Pakistan-India peace process.
Wearing a dark blue suit and a purple turban, Sidhu was among the special guests present at Khan's oath taking ceremony at the Aiwan-eSadr (the President House) in Islamabad today.
Khan, who famously captained the national cricket team to World Cup glory in 1992, had invited some of his former teammates and friends to witness his formal accession to the top ministerial job in the country.
Pakistan Army chief General Qamar Javed Bajwa after arriving at the ceremony went to the front row of the guests where Sidhu was seated next to President of Pakistan-occupied Kashmir (PoK) Masood Khan.
Gen Bajwa hugged Sidhu and both chatted briefly. Warm smiles were exchanged. As the two chatted, they hugged once more.
Talking to the state-run PTV, Sidhu used his usual poetic expression to praise Khan.
"A new morning is here in Pakistan with a new government which can change the destiny of the country," said Sidhu, a minister in the Congress government in Punjab.
He hoped that Khan's victory will be good for the Pakistan-India peace process.
The ties between the two countries had strained after the terror attacks by Pakistan-based groups in 2016 and India's surgical strikes inside Pakistan-occupied Kashmir. The sentencing of alleged Indian spy Kulbhushan Jadhav to death by a military court
in April last year further deteriorated bilateral ties.
Sidhu arrived in Lahore yesterday via the Wagah border. He travelled from Lahore to Islamabad to attend the ceremony.
Welcoming the "change" in Pakistan's democracy with the election of Khan as prime minister, Sidhu on his arrival in Pakistan said Khan should come forward in peace initiative between the two neighbours.
He said he has brought "a message of love" to Pakistan as a goodwill ambassador of India.
"I have come here not as a politician but as a friend. I have come here to take part in the happiness of my friend (Imran)," he had said, adding sportsmen and artistes help bringing the people of two sides closer.
"Hindustan jeevay, Pakistan jeevay," he chanted while reading a verse.
Talking about the qualities of Khan, the former cricketer said: "I have seen Khan converting his weaknesses into his strength. I wish Imran becomes a symbol of prosperity (for his country)."
Replying to a query on the gift he has brought for the former Pakistan Test captain, Sidhu said: "I have brought a Kashmiri shawl for Khan sahib."
Full report at:
https://timesofindia.indiatimes.com/india/sidhu-hopes-imran-khans-accession-to-pms-post-will-be-good-for-pak-india-peace-process/articleshow/65451072.cms
--------
Pakistan
UK, Iran, US, Turkey look forward to working with Imran-led govt
August 19, 2018
Anwar Iqbal | Baqir Sajjad Syed
ISLAMABAD / WASHINGTON: Telephone calls and messages continued to pour in on Saturday to congratulate Pakistan Tehreek-i-Insaf (PTI) chairman Imran Khan on his election as prime minister of Pakistan.
UK Prime Minister Theresa May, Iranian President Hassan Rouhani, Turkish President Recep Tayyip Erdogan and senior officials of the US State Department all extended greetings to Mr Khan.
"The prime minister congratulated him on his party's success in Pakistan's elections and on his new position," a Downing Street spokesperson said in a statement from London, after a telephonic conversation between PM May and PM Khan. The statement was shared with the local media by the British High Commission.
PM May also tweeted about the conversation. "Pleased to talk to @ImranKhanPTI, Prime Minister of Pakistan. The UK and Pakistan share deep and important links. There is plenty for our two countries to work together on, not least increasing bilateral trade and mutual security issues."
The statement quoted PM May as having noted the importance of Pakistan delivering on its commitments to strengthen institutions responsible for upholding the rule of law, and to advance the rights of women and minorities.
The two also agreed to meet soon.
In a letter addressed to PM Khan, the Iranian president expressed Tehran's readiness to expand ties and cooperation with Islamabad.
"I sincerely congratulate on your election as the Pakistan prime minister which rose up from the will of the brave and distinguished Pakistani nation," said President Rouhani according to the official website of the president of the Islamic Republic of Iran.
The US State Department says that it recognises and welcomes Prime Minister Khan, dispelling the impression that Washington is not happy with his election.
In an earlier statement, a senior US official had hoped that the PTI government would work with the United States for translating tough issues into mutual achievements.
"We recognise and welcome the newly elected Pakistan Prime Minister Imran Khan on taking the oath of office," said State Department's spokesperson Heather Nauert.
Usually, the State Department prefers to comment on such issues on a working day but Ms Heather released this statement on Saturday, hours after Mr Khan took the oath of his office.
"For over 70 years, the relationship between the United States and Pakistan has been a vital one," she said. "The United States looks forward to working with Pakistan's new civilian government to promote peace and prosperity in Pakistan and the region."
In her speech at the Pakistan Embassy, Alice Wells, who heads the South Asia Bureau at the State Department, not only welcomed Imran Khan's election but also expressed the desire to work with his government to resolve difficult issues.
Ms Wells noted that the new Pakistani leader had also recognised the importance of US-Pakistan relationship in his public statements and in his first meeting with US Embassy officials in Islamabad.
"The issues are tough, no doubt, but together, I know we can translate these shared interests into further action that achieves our mutual objectives," she said.
She also said that now was the time to peacefully end the 17-year-old war in Afghanistan and encouraged the new Pakistani government to play a leading role in this process.
"A negotiated political settlement to the 17-year-long conflict in Afghanistan is a critical shared goal, and an area where we all would hope to see progress in the coming months," she said. "In order to further these shared objectives, the United States relies on its relationships with the government, businesses, and people of Pakistan."
In a similar message on Tuesday, US Secretary of State Michael Pompeo had stressed this point and expressed the desire to work with Pakistan to "advance (the) shared goals of security, stability, and prosperity in South Asia."
On July 27, the State Department had expressed "concerns about flaws in the pre-voting electoral process", noting that "these included constraints placed on freedoms of expression and association" during the campaign period. The department pointed out that such practices were "at odds with Pakistani authorities' stated goal of a fully fair and transparent election."
President Erdogan in his letter to Prime Minister Khan wished him success, adds APP.
"I wholeheartedly believe that our relations, which take their strength from our peerless bonds of fraternity and amity, will develop even further in every field towards the welfare and prosperity of our two peoples.
"The solidarity that you have displayed and the support that you have extended to us in the recent critical period that our country has been passing through, reinforces our belief that your sapient leadership will help further advance bilateral relations between Turkey and Pakistan to new heights," the letter read.
President Erdogan reiterated his best wishes for the welfare and well-being of the brotherly people of Pakistan.
https://www.dawn.com/news/1427933/uk-iran-us-turkey-look-forward-to-working-with-imran-led-govt
--------
May Almighty Allah help you in your tenure: Erdogan to PM Khan
August 19, 2018
ANKARA: Turkish President Recep Tayyip Erdogan has congratulated Imran Khan after he assumed the office of the prime minister of Pakistan.
"I extend you my heartfelt congratulations upon your election as the prime minister of brotherly Pakistan and wish you success. May Almighty Allah be your friend and help you in your tenure," wrote Erdogan in a letter to Imran Khan on Saturday.
The Turkish president hoped that the ties between the two countries would develop further. "I wholeheartedly believe that our relations, which take their strength from our peerless bonds of fraternity and amity, will develop even further in every field towards the welfare and prosperity of our two peoples," he wrote.
"The solidarity that you have displayed and the support that you have extended to us in the recent critical period that our country has been passing through, reinforces our belief that your sapient leadership will help further advance bilateral relations between Turkey and Pakistan to new heights," he said. On this occasion, "I reiterate my best wishes for your personal health and happiness, as well as for the welfare and well-being of the brotherly people of Pakistan."
https://www.pakistantoday.com.pk/2018/08/18/may-almighty-allah-help-you-in-your-tenure-erdogan-to-pm-khan/
--------
18 bodies pulled from SW Pakistan mine after blast
Aug 18, 2018
QUETTA: Pakistani authorities said today they have now retrieved 18 bodies after a blast tore through a coal mine in southwest Pakistan earlier this week, including two rescuers who entered after the explosion.
The mine caved in after workers used dynamite during an excavation in Sinjidi, some 45 kilometres east of Quetta, the capital of oil and gas rich Balochistan province.
Rescue teams had pulled nine workers alive from different tunnels while eight had been found dead at the depth of 800 feet.
"We later found bodies of another eight miners, who were buried at the depth of 4,000 feet, provincial chief mines inspector Muhammad Iftikhar told AFP.
He said two of the five volunteers who entered the mine to rescue trapped workers despite warnings by authorities also lost their lives.
"We pulled out all the five volunteers who were badly affected by poisonous gases in the mine. Two of them died on their way to hospital while three others are currently hospitalised in Quetta," Iftikhar said.
A senior local government official official in Quetta also confirmed the new toll of 18.
While the use of dynamite in the mines is officially prohibited, miners often use the explosive to quickly excavate coal.
In a similar incident, at least 43 miners were killed in Sorange district of Balochistan in 2011.
Coal mines in the impoverished province are notorious for poor safety standards.
Full report at:
https://timesofindia.indiatimes.com/world/pakistan/18-bodies-pulled-from-sw-pakistan-mine-after-blast/articleshow/65453940.cms
--------
Polish blogger announces travel show for Pakistan
Kalbe Ali
August 19, 2018
ISLAMABAD: Expressing her love for Pakistan, Polish travel blogger Eva zu Beck, who stirred the 'Kiki Challenge' controversy in a PIA simulator recently, announced her decision to launch the world's first interactive travel show for Pakistan combining social media, TV, live content, written words and on the ground activities.
Ms Beck announced the launch of her new venture at the National Press Club on Saturday. She said it was her passion to promote tourism in Pakistan and fight misrepresentation of the country in the social media.
"Nearly 40pc of travellers take the idea of their destinations through social media. We find Pakistan totally missing in that space."
She also identified challenges faced by Pakistan's tourism sector which included lack of tourist friendly infrastructure and limited information about transport, hotels, guesthouses etc.
She said her initiative might lead to the availability of such information.
She said the mission of the show would be to transform how international travellers think about Pakistan and create a positive and long-lasting change to the local tourism industry.
"It is high time we establish Pakistan as a destination for travellers looking to experience the perfect combination of nature and culture in a single setting," said Ms Beck.
"The big question that nobody is asking is how we can develop the local tourism industry in responsible and environment friendly ways?"
She said in attracting more attention to Pakistan as a tourism hub, the travel show would work with local organisations to expand the current tourism infrastructure and ensure responsible growth.
"In addition to promoting tourism in Pakistan at the international level, this programme will showcase the creativity and media innovation coming out of the country's young generation. At the heart of the undertaking will be collaboration with local talent and foreign influencers," she added.
Ms Beck attracted criticism from local authorities while trying to promote Pakistan's soft image through her strong social media outreach on Independence Day.
She recorded a PIA "Kiki Challenge" video that was featured across all the major media outlets. But the chairman of the National Accountability Bureau (NAB) sensed some corruption case in the matter and took notice of the video.
Ms Beck at the press conference said she did not receive any written notice from NAB.
"I know about the notice as much as you all know about it," she said, adding she was blogging about Karachi when she was contacted by the PIA marketing team to work on this unusual idea.
"It was a training plane parked in a covered training area and the challenge was done with all formal permission," she added. "I received overwhelming positive response from every section of society."
She said she was overwhelmed by the love and encouragement in Pakistan.
"I came here with a totally different perception. The perception about Pakistan on foreign media is totally opposite of what the reality is," she added.
The Senate Standing Committee on Aviation recently also discussed the Polish tourist's video.
Members, including Senator Sherry Rehman, criticised the objections over the matter and wondered what was wrong in the video.
"We should not make it an issue. There was nothing wrong in it and we should not criticise everything. Even she (tourist) does not need to apologise for promoting Pakistan," said Ms Rehman.
Full report at:
https://www.dawn.com/news/1427808/polish-blogger-announces-travel-show-for-pakistan
--------
PM Imran Khan plans to address the nation today
August 19, 2018
Newly-elected Prime Minister (PM) Imran Khan will address the nation on Sunday.
PM will make a decision concerning the federal cabinet ministers on Saturday and the elected members will take oath on Sunday.
Talking to a private media outlet, Pakistan Tehreek-e-Insaf (PTI) spokesman Fawad Chaudhry confirmed that PM Imran wants the federal cabinet to take oath on Sunday.
"PM Imran wants the federal cabinet to start work from Monday," Chaudhry said.
Stating that the new cabinet is under consideration, the PTI spokesman said, "The cabinet is likely to be finalised today."
https://www.pakistantoday.com.pk/2018/08/19/pm-imran-khan-plans-to-address-the-nation-today/
--------
Twitter divides over Bushra Maneka's attire at oath-taking ceremony
August 19, 2018
People took to Twitter to express what they thought of First Lady of Pakistan, Bushra Maneka's attire at her husband, Prime Minister (PM) Imran Khan's oath-taking ceremony on Saturday. Bushra Bibi attended the ceremony in a white coloured burqa.
Twitter users seem to be divided over the affair. One camp believes that Bushra's attire was "funny" and "super conservative" which does not speak too well for Pakistan.
Imran's wife's attire is funny and we have all the right to make fun of it. You cannot dress like a ninja to your husband's oath taking ceremony and then expect people to not make fun of you
— Basit (@iBasitt) August 18, 2018
it's a little bit foreboding that the guy who is PM denounces feminism and his wife is dressed in a super conservative veil.
— Mahwash Ajaz (@mahwashajaz_) August 18, 2018
The other camp jumped to Bushra for "making her own choices" since women should be the one to decide "how covered or uncovered" they would like to be.
Why can't people understand that they do not have any right to tell a woman how covered or uncovered she should be?
She ain't buying her dress from taxpayers money. That's the only thing you should care about. https://t.co/1EhpOR0Q1x
— Farrukh Abbas (@Farrukh_Abbas12) August 18, 2018
Everyone who is mocking the first lady's attire should remember that being a liberal also entails respecting people for the choices they make. Didn't know being an utter asshole was a pre-req.
— . (@lightermachis) August 18, 2018
My two cents about Bushra Imran's attire:
Full report at:
https://www.pakistantoday.com.pk/2018/08/18/twitter-divides-over-bushra-manekas-attire-at-oath-taking-ceremony/
--------
Imran has huge responsibilities to fulfil: Bushra Bibi
AUGUST 19, 2018
The first lady of Pakistan, wife of Prime Minister Imran Khan, Bushra Bibi, in her first message for the public on Saturday said she was more concerned than happy because her husband had a huge responsibility to fulfil. Talking to a private TV channel over phone, Bushra Bibi said position of power comes and goes but the most important factor of Imran's victory is the responsibilities he now has. Imran's goal is to eradicate poverty and bring reforms in the health and education sectors, she said.
Earlier on Saturday, Bushra Bibi attended the oath-taking ceremony of her husband, with her attire becoming the talk of the day. The first lady was seen clad in white, the colour she is usually seen in, but her gown caught attention with the matching accessories.
During the oath-taking ceremony at the President House, Bushra Bibi was seen in a white abaya of a flowy material. The attire stood out with the white sandal that peeped through the gown. Her finger and toe nails were painted a matching white, while she wore a jewelled bangle and ring on her right hand. On the other hand, Imran was seen in a black sherwani at the ceremony.
https://dailytimes.com.pk/285650/imran-has-huge-responsibilities-to-fulfil-bushra-bibi/
--------
Christian sanitary workers protest against non-attendance of Muslim workers
Zarmeena Iqbal
AUGUST 19, 2018
Christian sanitary workers staged a protest demonstration against the lack of manpower and absenteeism of the Muslim sanitary workers outside the office of Chairman, Municipal Corporation (MC), on Saturday. Due to the protest and the boycott of work by the workers, the city presented a shabby look because of the heaps of garbage and overflowing severs.
President Mutahhida Christian Council, Aakash Shahzad, also joined the protestors. Addressing the protestors, Supervisor, Shamoon Masih, said that the Muslim sanitary workers did not do the job and the whole responsibility to clean the city lied on the Christian sanitary workers. He said that only Christian sanitary workers, sixteen in total, could not clean the entire city.
Nasir Mahtab, another sanitary worker, complained that the Muslim sanitary workers regularly took their salaries without doing any work. He alleged that the former Member Provincial Assembly, Karam Daad, hired these Muslim sanitary workers for political gain and the matter was not resolved in the last five years by the district administration. Rehmat Charagh, another worker, said that there were 40 ghost Muslim workers who never came to the work.
The protestors demanded that all the ghost workers must be immediately called to work or they should be fired from the jobs and other sanitary workers should be hired to eliminate the shortage of sanitary workers in the city. They said that they already wrote to the district administration but no action was taken.
The sanitary workers warned that they would completely boycott cleaning the city if their demands were not met by the district administration.
Full report at:
https://dailytimes.com.pk/285620/christian-sanitary-workers-protest-against-non-attendance-of-muslim-workers/
--------
North America
Saudis killed children to force Yemenis to submit: Analyst
Aug 18, 2018
The recent Saudi attack on a school bus full of children was an act of terror meant to force the Yemenis into submission, according to a military expert.
"The missile used in the air strike was built in the United States and sold by Americans to the Saudis who used it in an attack against Yemeni children," Scott Bennett, a former US army psychological warfare officer, told Press TV in an interview on Saturday.
"This makes the US an accomplice in a war crime," the US military expert said.
Bennett condemned the terror attack as "savage and "inhumane behavior."
He said that Saudi Arabia killed the children to force the Yemeni people into submission.
Bennett said such an incident should never be repeated and it should be opposed in the US Congress and by the Trump administration itself.
"Bombing a bus full of children … there is no punishment strong enough for such an action. It is the murdering of the most innocent people among us."
Bennett said that all parties guilty in the incident must be fairly prosecuted.
"It is upon world nations to submit the incident to be investigated as a war crime."
Bennett insisted that this incident "is something we cannot let be covered up and buried. We really need to exploit it to the furthest it can be, not only for the settlement of this war and the ending of it, but also for the poor souls of the children."
"This terrorist act is so huge and revealing that it has the impact to overthrow the Saudi regime," he said.
Bennett pointed out that, "The entire political regime of Saudi Arabia is a house of cards waiting to fall."
"The backwash of the school bus incident will bring down the Saudi regime."
https://www.presstv.com/Detail/2018/08/18/571559/US-Yemen-School-Bus-Saudi-Bennett
--------
US sanctions Myanmar military over Rohingya 'ethnic cleansing'
Aug 18, 2018
The United States has imposed sanctions against four Myanmar military and police commanders and two army units responsible for the atrocities against minority Rohingya Muslims in the Buddhist-majority country.
The sanctions were imposed on Friday on military commanders named Aung Kyaw Zaw, Khin Maung Soe and Khin Hlaing and border police commander Thura San Lwin. the 33rd and 99th Light Infantry Divisions were also sanctioned.
The sanctions call for freezes of any assets the individuals hold in the United States, a prohibition on Americans doing business with them, as well as travel bans.
"Burmese security forces have engaged in violent campaigns against ethnic minority communities across Burma, including ethnic cleansing, massacres, sexual assault, extrajudicial killings, and other serious human rights abuses," Sigal Mandelker, the treasury undersecretary for terrorism and financial intelligence, said in a statement on Friday.
"Treasury is sanctioning units and leaders overseeing this horrific behavior as part of a broader US government strategy to hold accountable those responsible for such wide-scale human suffering," Mandelker added.
Meanwhile, Human Rights Watch on Friday warned that a panel set up by Myanmar to probe atrocities against Rohingya Muslims in Rakhine state does not seem to be performing its task in a "serious and impartial" manner.
Under heavy criticism for committing violence by its security forces against the Muslim minority group, the Myanmar government established the commission in July to probe the rights abuses in a declared bid to find those responsible.
The panel referred at the time to the process of establishing accountability as "quarreling," saying it was the opposite of looking for peace.
Rohingya Muslims previously based in Rakhine were subjected to a campaign of killings, rape, and arson attacks by the military, backed by the country's majority Buddhist extremists, in what the UN has described as "a textbook example of ethnic cleansing." The brutal campaign forced some 700,000 Rohingya to flee their homeland since August 2017 and seek refuge in neighboring Bangladesh.
Many of the displaced Rohingya are either living in squalid camps or just across the border in a plot of land known as the "no man's land."
Critics have accused US President Donald Trump of being slow in his response to the atrocities against the Rohingya.
Human Rights Watch on Friday called the sanctions "an important but long overdue step".
Full report at:
https://www.presstv.com/Detail/2018/08/18/571565/US-sanctions-Myanmar-military-over-Rohingya-ethnic-cleansing
--------
US creates 'Iran Action Group' to up pressure on Tehran
August 18, 2018
WASHINGTON - US Secretary of State Mike Pompeo announced a new high-level team to focus US and international efforts to increase diplomatic and economic pressure on Iran. The Iran Action Group will drive Washington's "maximum pressure" strategy to change Tehran's behavior, including potentially sanctioning other countries which trade with the country.
The group will be headed by Brian Hook as the State Department's Special Representative for Iran.
Hook, currently director of policy planning at the State Department, was in charge of the failed effort to get support from US allies for Washington's decision in May to pull out of the Iran nuclear deal.
"For nearly 40 years the regime in Tehran has been responsible for a torrent of violence and destabilizing behavior against the United States, our allies, our partners and indeed the Iranian people themselves," said Pompeo.
"Our hope is that one day soon we can reach a new agreement with Iran. But we must see major changes in the regime's behavior both inside and outside its borders." The US has laid out a long list of activities it demands Tehran changes, including halting support for the Syrian government and the Lebanese Hezbollah movement, shutting down its nuclear development program, and freeing detained Americans. "This team is committed to a strong global effort to change the Iranian regime's behavior," Hook said. "We want to be closely synchronized with our allies and partners around the world." Hook, who met with officials from Britain, France and Germany on Iran policy in London on Wednesday, held out the possibility of the US engaging directly with Iranian leaders if they demonstrate a "commitment" to changing their behavior.
But he was not specific on what would be the minimum required to make that impression.
He also said that Washington is stepping up its effort to get other countries to fall in line with economic pressure on Tehran, including the crackdown on Iran's oil trade, financial sector and shipping industry announced for early November.
"Our goal is to reduce every country's import of Iranian oil to zero by November 4."
"We are prepared to impose secondary sanctions on other governments that continue this sort of trade with Iran."
Last week Trump warned the world about doing business with Iran, as European allies continued to grumble about the US policy and China, India and Turkey appeared poised to continue importing Iranian oil, providing the Iranian government crucial foreign exchange.
But the US sanctions appear to have had effect, tightening the country's supply of dollars and sending its currency in a tailspin - with the result a jump in inflation that has hurt Iranian consumers.
In Monday Iran's supreme leader Ayatollah Ali Khamenei's said there would be neither war nor negotiations with the United States, and put the blame for mounting domestic economic turmoil on the shoulder of President Hassan Rouhani.
US officials have repeatedly said they only pressuring for a change in Iranian behavior and not change in the regime itself.
Full report at:
https://nation.com.pk/18-Aug-2018/us-creates-iran-action-group-to-up-pressure-on-tehran
--------
US cuts Syria 'stabilization' fund, vows to continue anti-Damascus bid
Aug 19, 2018
The US has reportedly cut its $230 million funding for the so-called Syria stabilization projects, citing increased contributions from the Saudi regime and other coalition allies, but vowed to remain active in its anti-Damascus bid in the terror-ravaged country.
The US State Department said it had notified Congress on Friday that it would not spend the fund set aside for Syria programs by former Secretary of State Rex Tillerson in February and would instead shift that money to other areas, AP reported, noting that the fund had been on hold and under review since Tillerson was fired in March by President Donald Trump.
According to the report, State Department spokeswoman Heather Nauert emphasized that the funding cut -- authorized by current Secretary of State Mike Pompeo -- would be more than offset by an additional $300 million pledged by the US-led coalition partners, including $100 million contributed by Saudi Arabia – widely suspected as the leading financier of Daesh (ISIL) terrorists worldwide.
"As a result of key partner contributions by coalition members, Secretary Pompeo has authorized the Department of State to redirect approximately $230 million in stabilization funds for Syria which have been under review," Nauert said in a statement.
The funds will be redirected "to support other key foreign policy priorities," added Nauert, who along with other US officials rejected suggestions that the removal of the funds reflected the administration's diminishing interest in Syria.
Nauert, along with acting assistant secretary of state for the Middle East, David Satterfield, and the special envoy for the US-led coalition, Brett McGurk, told reporters on a conference call that the US would remain engaged in Syria until achieving its purported aim of defeating the ISIL terrorist.
She further insisted that "this decision does not represent any lessening of US commitment to our strategic goals in Syria."
However, the move was still viewed by Democratic lawmakers as a sign the administration is heeding Trump's demand to end American involvement in Syria and reduce its commitment there.
Nauert also stated that in a bid to reassure coalition partners and other opponents of Syrian President Bashar Assad, Pompeo appointed veteran diplomatic troubleshooter, James Jeffrey, to be a special envoy for Syria.
Jeffrey, a former US ambassador to Turkey, Iraq and Albania who also served as a deputy national security adviser to former president George W. Bush, will hold the title of "special representative for Syrian engagement."
Yet the funding cut is regarded as the latest US financial retreat from Syria. In May, the State Department announced that it had ended all funding for stabilization programs in Syria's northwest.
The development comes as the US helped to organize the evacuation through Israel of ISIL-linked White Helmet workers last month from Syria's south, where Syrian forces launched a new offensive against the remnants of the terror group.
Full report at:
https://www.presstv.com/Detail/2018/08/19/571588/US-State-Department-Syria-stabilization-projects-funding-cut-Heather-Nauert-coalition-partners
--------
South Asia
Taliban and ISIS militants suffer casualties in Kunar, Nangarhar airstrikes
Aug 19 2018
The Taliban militants and Islamic State of Iraq and Syria Khurasan (ISIS-K) militants have suffered casualties during the airstrikes conducted in eastern Nangarhar and Kunar provinces.
The 201st Silab Corps of the Afghan Military in the East said the US forces carried out airstrike using unmanned aerial vehicle, leaving at least three Taliban militants dead and two others wounded.
According to a statement released by Silab Corps, the airstrike was carried out i the vicinity of Wali Sahar area of Sherzad district in Nangarhar povince.
The statement further added that the vehicle of the Taliban militants was also destroyed in the airstrike.
The US forces also carried out similar airstrikes in Titak area of Noor Gul district in eastern Kunar province targeting the hideouts of ISIS militants.
The airstrikes left a member of the ISIS group dead who has been identified as Aminullah, Silab Corps added in its statement.
Silab Corps also added that a Ak-47 assault rifle and a radio were also destroyed during the same airstrikes.
The anti-government armed militant groups including Taliban and ISIS loyalists have not commented regarding the report so far.
https://www.khaama.com/taliban-and-isis-militants-suffer-casualties-in-kunar-nangarhar-airstrikes-05787/
--------
Ban on animal import from Afghanistan enters third day
Ibrahim Shinwari
August 19, 2018
LANDI KOTAL: The ban on the import of sacrificial animals from Afghanistan continued for the third consecutive day on Saturday as the talks between local livestock dealers and Afghan customs officials on Torkham border on the matter failed.
The livestock dealers insisted that Afghan customs officials refused to relax ban until Pakistan allowed cattle export to Afghanistan ahead of Eidul Azha.
Afghanistan had slapped the ban few days ago after Pakistan suspended cattle export to it to ensure availability of sacrificial animals in the local market to stabilise prices.
The ban caused sheep prices to surge in local markets with livestock dealers claiming that thousands of sheep and goats were stranded on Afghan side of the border.
Earlier, the local dealers had agreed to pay Rs650 as customs tax per animal to Pakistani customs authorities on Torkham border. The Khasadar officials also began receiving Rs8,000 from every truck taking Afghan sacrificial animals to Landi Kotal.
The livestock dealers however declared the charges illegal saying the provincial government recently banned levy by the Khasadar personnel on all types of trade goods imported from Afghanistan, including sacrificial animals.
Dealer Haji Dadeen told Dawn that the smuggling of sheep via the Gurruko-Bazaar Zakhakhel route had begun after the ban on their movement by Torkham border.
He said the volunteers of Bazaar Zakhakhel peace committee charged Rs1,000 for every sheep and goat brought to Bazaar Zakhakhel from Afghanistan via unfrequented route of Gurruko and then Landi Kotal livestock market.
The dealer said the distance between Bazaar Zakhakhel and Landi Kotal was much longer then the Torkham border, which was only seven kilometers long.
He said a number of sheep and goats died due to thirst and suffocation on the way from Afghan border hill point to Bazaar Zakhakhel and Landi Kotal.
Full report at:
https://www.dawn.com/news/1427819/ban-on-animal-import-from-afghanistan-enters-third-day
--------
US military release airstrike video taken during Ghazni city clashes
Aug 18 2018
The US Military has released a new video which shows an airstrike carried out in support of the Afghan National Defense and Security Forces during the clashes in Ghazni city last week.
"Afghan National Defense Security Forces repeatedly took fire from Taliban fighters who ran out of the building, fired at the soldiers and then returned to the safety of the structure," the US Military said.
"In self-defense, the Afghan National Defense Security Forces requested an airstrike. After the strike, the building was severely degraded and the threat to Afghan National Defense Security Forces neutralized," according to the statement released by the US Military.
This comes as the coalition forces officials in Afghanistan had earlier saaid that more than 220 militants were killed in the airstrikes conducted by the US forces during the Taliban attack on Ghazni city.
Resolute Support spokesman Army Lt. Col. Martin O'Donnell in a statement said last week "From a U.S. Forces-Afghanistan perspective, U.S. airpower has killed more than 220 Taliban since August 10."
According to O'Donnell, the U.S. conducted an initial strike on Friday, and conducted five strikes on Saturday, 16 strikes on Sunday, and ten on Monday.
He said U.S. Army Apache helicopters from the 101st Airborne Division (Air Assault) Combat Aviation Brigade provided close-air support on Friday, Sunday, and Monday.
Full report at:
https://www.khaama.com/us-military-release-airstrike-video-taken-during-ghazni-city-clashes-05786/
--------
President Ghani clarifies stance regarding the demands for Eid ceasefire
Aug 18 2018
President Mohammad Ashraf Ghani says consultative meetings are underway regarding the announcement of a ceasefire during Eid Al-Adha and that the government would announce its decision in the light of consultations and recommendations being offered to the government.
He made the remarks during a meeting with the members of the High Peace Council and the Ulemas Council of Afghanistan.
President Ghani further added that peace is one of the main demands of the nation, emphasizing that a national consensus exist regarding the peace process as he was pointing towards the Fatwas of the religious scholars and consultative meetings he had with different sects.
President Ghani also added that he respects the demands of the Ulemas and High Peace Council members regarding the ceasefire, insisting that the ceasefire should be bilateral and the main aim should peace.
He said it would not be acceptable that there would be ceasefire in part of the country while that conflict would continue in its other parts.
According to President Ghani, the government has so far received recommendations on Afghan-led peace process, national unity, territorial integrity, respect to the costitution of the country, establishment of coordination center for information, mass coverage of the events through media and social media, and partnership on all levels, during the consultative meetings he had with different sects.
In the meantime, President Ghani vowed that the security forces would be on full alert during the Eid days to prevent the movements of the enemies.
Full report at:
https://www.khaama.com/president-ghani-clarifies-stance-regarding-the-demands-for-eid-ceasefire-05790/
--------
HRW skeptical of Myanmar inquiry into Rohingya abuses
Aug 18, 2018
Human Rights Watch has warned that a panel set up by Myanmar to probe atrocities against Rohingya Muslims in Rakhine state does not seem to be performing its task in a "serious and impartial" manner.
"It's now clear that Myanmar's new 'independent commission of inquiry' into human rights violations committed in Rakhine State will not be a serious and impartial investigation that will identify alleged perpetrators to be brought to justice," Richard Weir, of Human Rights Watch (HRW) Asia Division, said on Friday.
Under heavy criticism for committing violence by its security forces against the Muslim minority group, the Myanmar government established the commission in July to probe the rights abuses in a declared bid to find those responsible.
The panel referred at the time to the process of establishing accountability as "quarreling," saying it was the opposite of looking for peace.
Judging the remarks made by the so-called commission, HRW also warned on Friday that the panel investigation should be treated with heavy skepticism lest Myanmar tried to use it to shield itself from critical scrutiny.
Rohingya Muslims previously based in Rakhine were subjected to a campaign of killings, rape, and arson attacks by the military, backed by the country's majority Buddhist extremists, in what the UN has described as "a textbook example of ethnic cleansing." The brutal campaign forced some 700,000 Rohingya to flee their homeland since August 2017 and seek refuge in neighboring Bangladesh.
Many of the displaced Rohingya are either living in squalid camps or just across the border in a plot of land known as the "no man's land."
The Rohingya, who have lived in Myanmar for generations, are denied citizenship and are branded illegal immigrants from Bangladesh, which likewise denies them citizenship.
Their former communities in Myanmar have been razed. Report say Buddhists have been shuttled and settled there in newly-built structures to repopulate the area.
US imposes sanctions on Myanmar military over Rohingya crackdown
Meanwhile, the United States slapped sanctions on four Myanmar military and police commanders as well as two army units, accusing them of "ethnic cleansing" against Rohingya Muslims and widespread human rights abuses across the Southeast Asian nation.
"Burmese security forces have engaged in violent campaigns against ethnic minority communities across Burma, including ethnic cleansing, massacres, sexual assault, extrajudicial killings, and other serious human rights abuses," said Treasury Under Secretary for Terrorism and Financial Intelligence, Sigal Mandelker, using an alternative name for Myanmar.
"Treasury is sanctioning units and leaders overseeing this horrific behavior as part of a broader US government strategy to hold accountable those responsible for such wide-scale human suffering," Mandelker added.
Full report at:
https://www.presstv.com/Detail/2018/08/18/571529/HRW-Myanmar-Rohingya-Muslims-Rakhine
--------
Arab World
Attacks Intensify on US Forces, Allied Militias in Northeastern Syria
Aug 18, 2018
On Saturday, a bomb went off at a gathering of SDF gunmen near the villages of al-Mahmoudli in Western Raqqa, killing and wounding several militias.
Also, unknown raiders attacked SDF in Dawar al-Kanisah in the town of Tabaqa in Western Raqqa, forcing the SDF to close off the entire roads to the city and keeping fighters on alert.
Meanwhile, another bomb went off near al-Nour mosque in the Central part of Raqqa city, while an American convoy was going through the street.
There is yet no official account on possible casualties.
On Wednesday, the US-backed Syrian Democratic Forces (SDF) stormed civilians that had demonstrated against foreign occupiers in Raqqa city
The SDF gunmen opened fire at civilians in Raqqa that had demonstrated against the occupiers in Baq Rashid neighborhood.
The SDF kept fighters on alert in Baq Rashid and seized over ten civilian vehicles.
In the meantime, the Arabic-language al-Manar TV reported that three SDF militias were killed after a bomb planted by ISIL terrorists on the way of the SDF fighters went off in the village of Jadidah Baladiyah East of al-Karama in Eastern Raqqa.
A fresh wave of insecurity and tensions has covered Raqqa following the SDF measures against people and unknown attacks on them.
http://en.farsnews.com/newstext.aspx?nn=13970527000861
--------
Turkish Army Sends More Military Equipment to Border with Syria
Aug 18, 2018
The Turkish army dispatched a long convoy, including tanks, advances weapons and military vehicles to Hatay province at the border with Syria's Idlib province.
The newly-arrived convoy is planned to enter Syria soon to be further sent to two monitoring points in Tal al-Eis in Idlib and Morek in Northern Hama.
In the meantime, some military analysts pointed to the Turkish troops' backup for the terrorist groups in Idlib, and said the newly-arrived convoy of arms and ammunition might be transferred to regions that are under the control of Tahrir al-Sham Hay'at (the Levant Liberation Board or the Al-Nusra Front).
The terrorist groups in Northwestern Syria are getting ready to counter Syrian Army operation as the government forces are to launch a massive operation that could involve terrorists in Idlib, Hama, Lattakia and Aleppo provinces.
Media activists in Northern Syria reported on Thursday that a military convoy of the Turkish army, consisting of several trucks carrying prefabricated walls and checkpoint kiosks, arrived in Idlib through Kafr Lousin passageway at the Syrian-Turkish border.
They added that the convoy was then sent to the town of Murak in Northern Hama that is patrolled by Turkey, saying that the Turkish forces have strengthened their positions.
Full report at:
http://en.farsnews.com/newstext.aspx?nn=13970527000514
--------
Syrians Continue Popular Uprising against Turkey-Backed Militants
Aug 18, 2018
Hundreds of civilians took to the streets in Jarabulus at border with Turkey and called for expulsion of Ankara-backed militants from their town.
The uprising came after the Turkey-backed militants opened fire at a marriage ceremony, killing one of residents of Jarabulus.
Dozens of people have been recently gunned down by the Turkey-led Euphrates Shield and Olive Branch militants in the villages and towns in Northern Syria.
On Wednesday, tens of civilians took to the streets in Afrin and chanted slogans against Turkish occupiers and their militant allies.
The uprising came after Ankara-backed militants captured a number of young men in al-Mahmoudiyeh North of the town.
In the meantime, terrorists of Ahrar al-Sharqiyeh and Eastern Ghouta terrorists engaged in heavy fighting that inflicted several casualties on both warring sides.
Full report at:
http://en.farsnews.com/newstext.aspx?nn=13970527000386
--------
Syrian Army Opens Heavy Fire at Terrorists' Positions in Hama, Idlib
Aug 18, 2018
The artillery and missile units shelled heavily the positions and movements of Tahrir al-Sham and other terrorist groups in al-Latamina and Ma'arkaba in Northern Hama, inflicting heavy casualties on the terrorists and damaging their military hardware.
Other artillery and missile units of the army pounded Tahrir al-Sham's strongholds and movements in the villages and towns of Um al-Khalakhil, al-Khowein, Tal Mar'ei, Tal al-Shih and al-Matane'ah along the Southeastern borderline of Idlib province.
A large number of terrorists that were digging trenches and building bunkers in Southern Idlib were killed in the army's artillery and air attacks.
On Thursday, the army forces targeted Tahrir al-Sham and other terrorist groups' moves and key bases in areas near the town of al-Latamina in Northern Hama, killing and wounding a number of them and destroying their weapons.
They also smashed one of the important positions of Tahrir al-Sham in the town of al-Khowein in Southern Idlib, killing all the militants inside, including two of their ringleaders named Rezwan Salih and Abdullatif Khalid al-Qadour.
Meantime, the army's artillery units attacked a large gathering of Tahrir al-Sham in areas near the town of Saraqib in Southern Idlib, destroying several military vehicles and killing and injuring a large number of terrorists.
Full report at:
http://en.farsnews.com/newstext.aspx?nn=13970527000314
--------
Syrian Army Tightens Noose on ISIL in Deserts of Sweida
Aug 18, 2018
The army men engaged in fierce clashes with ISIL in al-Ruhbah and Tal Qanem and managed to advance towards Toloul al-Safa in the Eastern Badiyeh of Sweida in Soutern Damascus.
In the meantime, other units of the army advanced towards Toloul al-Safa from Um Marzakh and Qabr Sheikh Hossein flanks.
Also, the army's artillery units and aircraft pounded ISIL's positions and movements in Toloul al-Safa region, inflicting major losses on the terrorists.
A field source said that the army has pinned down ISIL behind its positions in Toloul al-Safa, and is tightening noose on the terrorists.
On Friday, the army men advanced against terrorists in Tal Alam and joined hands with their comrades in Qabr Sheikh Hossein in Badiyeh of Sweida.
The army men further imposed control over Southwestern Toloul al-Safa after advancing 12 km towards North.
In the meantime, other units of the army clashed with a group of ISIL terrorists deployed in Qabr Sheikh Hossein and Um Mazrakh and attacked Toloul al-Safar, killing a sum of ten terrorists and destroying their military equipment.
Full report at:
http://en.farsnews.com/newstext.aspx?nn=13970527000249
--------
US-backed forces repel ISIS attack on American and French troops east Syria
18 August 2018
US-backed forces have repelled a raid by ISIS extremists group targeting barracks housing American and French troops in eastern Syria, the Syrian Observatory for Human Rights said Saturday.
The Syrian Democratic Forces and the US-led coalition supporting them were on high alert after the raid late Friday at the Omar oil field in the eastern province of Deir Ezzor, the Britain-based war monitor said.
"The attack targeted the oil field's housing, where US-led coalition forces and leaders of the Syrian Democratic Forces are present," Observatory head Rami Abdel Rahman said.
Seven extremists were killed in the attack, which ended at dawn after clashes near the barracks, he added.
Contacted by AFP, neither the US-led coalition nor the Kurdish-led SDF were immediately available for comment.
In October last year, the SDF took control of the Omar oil field, one of the largest in Syria, which according to The Syria Report economic weekly had a pre-war output of 30,000 barrels per day.
"It's the largest attack of its kind since the oil field was turned into a coalition base" following its capture by the SDF, Abdel Rahman said.
ISIS overran large swathes of Syria and neighboring Iraq in 2014, proclaiming a "caliphate" in territory it controlled.
But the extremists group has since lost nearly all of it to multiple offensives in both countries.
Full report at:
https://english.alarabiya.net/en/News/middle-east/2018/08/18/US-backed-forces-repel-ISIS-attack-on-American-and-French-troops-east-Syria.html
--------
Bahraini cleric's continued detention political revenge: Wefaq
Aug 18, 2018
Bahrain's main Shia opposition group, the al-Wefaq National Islamic Society, has denounced the continued imprisonment of its prominent leader and former lawmaker Sheikh Hassan Issa as "political revenge."
Al-Wefaq, in a statement released on Saturday, demanded Sheikh Issa's immediate release, noting the cleric's detention was in line with the Manama regime's revenge against opponent political, intellectual and social figures in the kingdom. It also stressed that such a practice was against law.
Al-Wefaq added that Sheikh Issa was one of the most prominent advocates of peace in Bahrain, and that the continued imprisonment of such a popular personality attested to the failure of the Al Khalifah regime's policies.
"This will further wreck the political prospect in Bahrain, and fairly reveals the extent of division between people and officials. Sheikh Issa's arrest points to the continuation of the policy of political revenge against dissidents. Rulings are being passed daily in Bahrain in the worst forms of injustice. They are politically-motivated and will not be able to stop the legitimate popular uprising," the statement underlined.
On March 29, 2017, a Bahrain court sentenced Sheikh Issa to 10 years in prison.
He faced trumped-up charges of funding a "terrorist group" that allegedly carried out a blast in the island of Sitra, located about 12 kilometers southeast of the capital, Manama. Two policemen were killed and 66 others injured in the purported attack.
Thousands of anti-regime protesters have held demonstrations in Bahrain on an almost daily basis ever since a popular uprising began in the country in mid-February 2011.
They are demanding that the Al Khalifah regime relinquish power and allow a just system representing all Bahrainis to be established.
Manama has gone to great lengths to clamp down on any sign of dissent. On March 14, 2011, troops from Saudi Arabia and the United Arab Emirates were deployed to assist Bahrain in its crackdown.
Scores of people have lost their lives and hundreds of others sustained injuries or got arrested as a result of the Al Khalifah regime's crackdown.
On March 5, 2017, Bahrain's parliament approved the trial of civilians at military tribunals in a measure blasted by human rights campaigners as being tantamount to imposition of an undeclared martial law countrywide.
Full report at:
https://www.presstv.com/Detail/2018/08/18/571562/Continued-imprisonment-of-Bahraini-antiregime-cleric-political-revenge-Wefaq
--------
Hajj through history: A 1,400-year spiritual odyssey
August 19, 2018
JEDDAH: The annual Muslim pilgrimage of Hajj is an Islamic practice more than 1,400 years old that holds an incomparable spiritual value for Muslims when performed during their lifetime.
It is one of the five pillars of Islam, and a journey that every Muslim must embark on at least once in their lifetime (so long as they are financially and physically able). It is a physically taxing five-day voyage that begins in Makkah, and has pilgrims trekking more than 50 kilometers by foot. Comparing a pilgrim's Hajj journey in the past with today, the hardships have been greatly reduced as the advancements of the Saudi government in technology, logistics, hospitality, and security have considerably eased the burdens on pilgrims and their families.
Rocky road for pilgrims
Before the Saudi state was founded and the current monarchy formed, the Arabian Peninsula consisted of many small tribes and sheikhdom-governed territories. This frequently led to constant states of chaos and instability within the region, and often the most prone to this violence were often defenseless Hajj pilgrims making their way through unfamiliar territories. At the turn of the 19th century, the security conditions en route to Makkah were unforgiving. When pilgrim began their Hajj journey, most had full knowledge that they were indeed risking their very lives while leaving worried families behind, putting their faith to the ultimate test.
Nomadic Bedouin tribes would often attack convoys, pillaging vital food and supplies. Those who resisted would often pay the ultimate price. Others would be left with insufficient supplies to stay properly hydrated. The unforgiving weather conditions would naturally claim additional casualties.
The beginning of the 20th century saw additional advancements in transit methods with the Hejaz Railway opening in 1908, running from Damascus to Madinah.
The railway was built on the order of the Ottoman Empire, financed by Deutsche Bank, and strongly supported by the then-German Empire. Seemingly from one Hajj season to the next, a pilgrim's journey to Makkah was now drastically reduced from weeks by steamboat to only four days by train.
King ushers in era of security
By the late 1920s King Abdul Aziz, Saudi Arabia's founder-to-be, was consolidating his power having overrun most of the central Arabian Peninsula. After capturing the holy city of Makkah in 1925 from Sharif Hussein, he ended more than 700 years of Hashemite rule. Prominent figures from Makkah, Madinah, and Jeddah now acknowledged King Abdul Aziz as the King of Hejaz. Najd was soon elevated to a monarchy as well in 1927, and for the next five years King Abdul Aziz ran a dual Kingdom of Hejaz and Najd, operating them as separate territories but both firmly under his control. In 1929, King Abdul Aziz would formally unite Hejaz and Najd into what we now recognize as the Kingdom of Saudi Arabia, in 1932.
Not long after that, oil was discovered in Saudi Arabia in 1938 by American geologists working for the Standard Oil Company partnered with Saudi officials. King Abdul Aziz's tremendous influence over the region had increased exponentially. Rather than use this tremendous power to conquer additional territories, King Abdul Aziz used this heavy influence to promote peace and stability across his newfound Kingdom, forcing Bedouins to abandon intertribal conflicts that frequently involved Hajj pilgrims. For King Abdul Aziz, establishing the safety and security of Hajj pilgrims was of paramount importance.
Modern transportation in the form of aircraft effectively began after World War II, with the Kingdom establishing the Arabian Transport Company in 1946 and the Bakhashab Transport Company in 1948. Although the first official air transit contract for Hajj pilgrims was established between the Saudi government and Misr Airlines of Egypt in 1937, the airline frequently experienced engine trouble that disrupted the transport flow of pilgrims. This, coinciding with the impending WWII from 1939 to 1945, had Hajj pilgrim numbers decrease greatly. Once the war ended, though, traveling by plane proved highly effective for the pilgrims. By 1950, the use of camels as a means of transport during Hajj virtually ended.
Comfort, guidance for all
Today's Hajj pilgrimage, in many ways, bears little resemblance to its early 20th-century counterpart. Aircraft have, for the most part, replaced sea and rail travel, and in doing so, have transformed Hajj from a months-long multi-site journey into a much more rapid, safe, and fairly direct voyage to Makkah.
Today, the Makkah Metro is expected to shuttle more than 350,000 pilgrims from Mina to Arafat and back to Mina. That is more than two million pilgrims every day. There are electronic maps equipped with multiple languages to accommodate the diversity of pilgrims, and water supply has improved considerably, as well as waste management, with more than 36,000 restrooms readily available. Thousands of government security officials, emergency services, and volunteers constantly guide pilgrims at every stage of their journey.
New medical equipment is regularly updated to adapt to the wide range of illnesses and changing environmental factors. Free medical care is provided with more than 100 ICU ambulances, each equipped with a physician, a nurse, and the latest technology on board.
While many aspects of Hajj have evolved with the times, some traditions have stood the test of time. Pilgrims used to pray on open fields on their Hajj journey, and likewise today, people do not hesitate to pray on the open path. The means of transport may have changed but the commitment to the punctuality of prayer has always endured. While larger in numbers, and many tents are now equipped with air-conditioning, Saudi Arabia has maintained this aspect of Islamic heritage. During Hajj, the "Kiswa," made of pure silk with gold and silver threads that drape over the Kaaba, is annually replaced and folded up about 10 feet to protect it from harsh weather conditions, as well as overcrowding during the peak days of Hajj. To this day, this practice is maintained to prevent the cover of Kaaba from suffering any damage.
Full report at:
http://www.arabnews.com/node/1358646/saudi-arabia
--------
Europe
One option to protect Palestinians is a new force, says UN chief
August 19, 2018
UNITED NATIONS: Secretary General Antonio Guterres said in a new report that options to protect Palestinian civilians under Israeli occupation range from establishing an armed military or police force to deploying civilian observers or beefing up the UN presence on the ground.
The UN chief stressed in the report circulated on Friday evening that every option would require the cooperation of Israelis and Palestinians, "a sustained cessation of hostilities and additional resources." But the prospect of getting Israel's consent, especially for a UN or non-UN armed force, remains highly unlikely.
Guterres was responding to a request in a Palestinian-backed resolution adopted by the General Assembly in June that blamed Israel for violence in Gaza and deplored its "excessive use of force." It asked the secretary general for proposals to protect Palestinian civilians and recommendations "regarding an international protection mechanism."
In the 14-page report, the secretary general said the combination of more than 50 years of Israeli military occupation, "constant security threats, weak political institutions and a deadlocked peace process, provides for a protection challenge that is highly complex politically, legally and practically."
Guterres stressed that the solution to protecting Palestinian civilians is a political settlement to the decades-old Israeli-Palestinian conflict.
Until that is achieved, he called on the 193 nations in the General Assembly to explore "all practical and feasible measures that will significantly improve the protection of the Palestinian population," adding that the measures "would also improve the security of Israeli civilians."
He said additional UN human rights, political and coordination experts could strengthen UN prevention capabilities, increase the organisation's visibility and "demonstrate the international community's attention and commitment" to protecting Palestinian civilians.
He said expanding current UN programmes and humanitarian and development assistance could more effectively address Palestinian needs. But he said the UN appeal for about $540 million for basic services and support to 1.9 million vulnerable Palestinians is currently only 24.5 per cent funded. And he said major cuts in funding to the Palestinian refugee agency, UNRWA, "have created an increasingly complicated and desperate socio-economic environment." This was a reference to the US cut of around $300 million in funding for UNRWA earlier this year which has resulted in a $217 million budget shortfall.
He said establishing a UN or non-UN civilian observer mission with a mandate to report on the protection of Palestinian civilians and their well-being "would particularly be relevant in sensitive areas such as checkpoints, the Gaza fence, and areas near settlements." He said the observers could provide local mediation. He said the UN could provide armed military or police forces, if given a mandate by the Security Council, "to deter and, if necessary, ensure the safety of the civilian population." As an alternative, he said a group of "like-minded" countries operating under a UN mandate to provide physical protection rather than a UN mission.
Guterres stressed that a UN civilian observer mission or a new military or police mission established by the UN, or operating under a UN mandate, would require Security Council approval. He also noted that UN missions currently operating in the region don't provide for the protection of civilians and it would be up to council members to expand mandates to include protection.
https://www.dawn.com/news/1427954/one-option-to-protect-palestinians-is-a-new-force-says-un-chief
--------
Islamic prayers for Muslim victims of Genoa tragedy
GENOA, Italy - Chants of "Allahu akbar" rang out Saturday at a solemn Catholic state funeral in the Italian city of Genoa for the victims of a bridge collapse, who included two Albanian Muslims.
They were among at least 38 people to have died in Tuesday's tragedy.
An imam was invited to the ceremony, a particularly poignant move in a staunchly Catholic country, where the far-right is now in power and which has seen a rise in the number of attacks against foreigners and Muslims.
He led several minutes of silent prayers - punctuated by four resonant chants of "Allahu akbar" (God is the Greatest) - in the presence of Italy's top dignitaries including President Sergio Mattarella and premier Giuseppe Conte.
The ceremony was also attended by Interior Minister Matteo Salvini whose far-right League party is in a ruling coalition with the anti-establishment Five Star Movement.
"The Muslim communities of Genoa, Liguria and the whole of Italy pray that peace will be with you all," the imam said in front of thousands of mourners gathered inside the flower-filled exhibition hall where 19 coffins were lined up.
"We are close to you all," he added as loud applause erupted inside the makeshift chapel.
"Genoa will be able to pick itself back up again. Our Genoa, which in Arabic means 'the beautiful'."
Full report at:
https://nation.com.pk/19-Aug-2018/islamic-prayers-for-muslim-victims-of-genoa-tragedy
--------
Macron and Merkel warn of 'humanitarian risks' in Idlib
August 19, 2018
French President Emmanuel Macron and German Chancellor Angela Merkel voiced concern Friday about the humanitarian situation in the opposition-held Syrian region of Idlib, which is shaping up be the country's next big battleground.
In a telephone call the two leaders described the "humanitarian risks" in Idlib, where regime forces have stepped up their bombardments of opposition positions in recent days, as "very high," according to the French presidency.
They also called for an "inclusive political process to allow lasting peace in the region."
President Bashar Assad has set his sights on retaking control of the northwestern province of Idlib — the biggest area still in opposition hands after seven years of war.
Last week, regime helicopters dropped leaflets over towns in Idlib's east, urging people to surrender.
Idlib, which sits between Syria's Mediterranean coast and the second city Aleppo, has been a landing point for thousands of civilians and rebel fighters and their families as part of deals struck with the regime following successive regime victories.
The UN has called for talks to avert "a civilian bloodbath" in the northern province, which borders Turkey.
The Syrian Observatory for Human Rights said US-backed forces had repelled a raid by Daesh targeting barracks housing American and French troops in eastern Syria.
The Syrian Democratic Forces (SDF) and the US-led coalition supporting them were on high alert after the raid late on Friday at the Omar oil field in the eastern province of Deir Ezzor, the Britain-based war monitor said.
"The attack targeted the oil field's housing, where US-led coalition forces and leaders of the Syrian Democratic Forces are present," Observatory head Rami Abdel Rahman said.
Seven terrorists were killed in the attack, which ended at dawn after clashes near the barracks, he added.
Contacted by AFP, neither the US-led coalition nor the Kurdish-led SDF were immediately available for comment.
In October last year, the SDF took control of the Omar oil field, one of the largest in Syria, which according to The Syria Report economic weekly had a pre-war output of 30,000 barrels per day. "It's the largest attack of its kind since the oil field was turned into a coalition base" following its capture by the SDF, Abdel Rahman said.
Daesh overran large swaths of Syria and Iraq in 2014, proclaiming a "caliphate" in territory it controlled.
But the terrorist group has since lost nearly all of it to multiple offensives in both countries.
Full report at:
http://www.arabnews.com/node/1358686/middle-east
--------
Mideast
Iranian spiritual leader sentenced to five years in jail for 'insulting Islam'
AUGUST 18, 2018
LONDON (Reuters) - An Iranian court has sentenced the founder of a spiritual movement to five years in jail, his lawyer told ILNA news agency on Saturday, after he was accused of corrupting Muslims.
Mohammad Ali Taheri, founder of Erfan Halgheh, which calls itself "Interuniversalism" in English, was arrested in 2011 and charged with "insulting Islamic sanctities" and "spreading corruption on earth".
Taheri was sentenced to death by a Revolutionary Court in 2015, but acquitted on appeal in 2016. The court then re-imposed the death sentence in 2017, but the five-year sentence replaces it.
His lawyer, Mahmoud Alizadeh Tabatabaei, told the semi-official news agency he would lodge an appeal against the five-year sentence, but added: "We are hopeful that they would release Taheri this week as promised, since he has already served half of his sentence."
Taheri founded Erfan Halgheh after receiving what he claims were "spiritual inspirations" that empowered him to connect with a larger "cosmic consciousness".
He practised his beliefs, along with his thousands of followers, in "healing sessions" often involving alternative medicine.
He has spent most of his arrest in solitary confinement, according to human rights activists.
Taheri has gone on several hunger strikes in protest at his detention, lack of access to his family and lawyer, and repeated death threats against him and his family.
Amnesty International says he is a prisoner of conscience, targeted for the "peaceful exercise of his rights to freedoms of belief, expression and association".
Iranian authorities dismiss such criticism as part of an effort by the West to put political pressure on the Islamic Republic.
https://www.reuters.com/article/us-iran-rights-taheri/iranian-spiritual-leader-sentenced-for-insulting-islam-idUSKBN1L30GH
--------
U.S. missionary thrust to the center of Turkey-U.S. crisis
AUGUST 18, 2018
IZMIR, Turkey (Reuters) - When Andrew Brunson saw a police summons on his door in late summer 2016, the U.S. evangelical pastor thought it was a routine appointment to sort out his residency papers in Turkey, his home for nearly a quarter of a century.
He went to the police station on Oct. 7, 2016, was detained and later charged with involvement in a coup attempt. He is still in detention and is now at the center of a diplomatic row that has fueled Turkey's most serious currency crisis for almost two decades.
"Obviously he was more than surprised" to be detained, Brunson's lawyer, Ismail Cem Halavurt, told Reuters in an interview on Friday.
Brunson lived and preached in Izmir, a city on Turkey's Aegean coast near some of the sites of Christianity's first communities. At his first hearing in April, attended by Reuters, Brunson said he was "raising disciples for Jesus" in a country he deeply loved.
In July, after nearly two years in prison, Brunson was moved to house arrest. A court on Friday rejected an appeal to release him, saying evidence was still being collected and he posed a flight risk, according to a copy of the ruling seen by Reuters.
U.S. President Donald Trump has demanded Brunson's unconditional release, describing him as a "great patriot hostage", and has slapped sanctions and tariffs on Turkey which have helped push the lira currency to record lows.
Turkish President Tayyip Erdogan has linked Brunson's release to the fate of Fethullah Gulen, a Turkish Muslim cleric living in the United States whom he blames for the July 2016 coup attempt. Erdogan has raised tariffs on U.S. cars, alcohol and tobacco in a tit-for-tat response.
"You have one pastor as well. Give him (Gulen) to us... Then we will try him (Brunson) and give him to you," Erdogan said in a speech last September to police officers in Ankara. It is a suggestion Washington has dismissed.
The breakdown in relations between the two NATO allies has thrust Brunson's case to international prominence and made the 50-year-old American the unlikely center of attention in a currency crisis that has shaken global emerging markets.
Turkish courts have rejected several appeals for Brunson to be freed and allowed to leave Turkey. A senior Turkish official, asked about the case, said that the judiciary is independent and the verdict is up to the courts.
Halavurt, Brunson's lawyer, said the North Carolina pastor was not unduly alarmed when he first went to the police station. He expected at worst to be given a two-week deadline to leave the country - standard practice with residency violations - and to return to Turkey when his papers were sorted out.
Instead, he was held in a detention center for two months before being formally arrested on Dec. 9, 2016.
He was charged with crimes committed on behalf of the Kurdistan Workers Party (PKK), a Kurdish militant group which has waged a three-decade insurgency against the Turkish state, and on behalf of Gulen's network, according to the indictment seen by Reuters. Both are designated terrorist groups by Ankara.
He was also charged with disclosing state information "for political or military espionage".
Brunson has denied all the charges against him.
SECRET WITNESSES
His indictment, interviews with his lawyer, and three trial sessions attended by Reuters show the accusations against Brunson center around support for separatist Kurds and connections with alleged coup plotters.
"I came to Turkey in 1993 to tell people about Jesus," he told the judge at his first hearing in April. Dressed in a black suit and white shirt, he spoke in fluent Turkish, ignoring the two court translators.
"I've never done something secretive in my time in Turkey. The government monitored us all the time but I've never done anything against Turkey," he said.
The judge told Brunson he was not on trial for carrying out missionary activities but to face the charges against him.
Prosecutors questioned why he traveled hundreds of miles from his church on Turkey's western coast to the mainly Kurdish southeast interior, where the PKK is active.
Messages on his phones, travel details, testimony from his congregation and what the indictment refers to as three secret witnesses, codenamed "Prayer", "Fire" and "Meteor", were cited in evidence against him.
The indictment cites GPS data showing trips to Suruc, near the Syrian border, and the mainly Kurdish city of Diyarbakir, as well as a meeting in 2010 with a man described by one of the secret witnesses as a U.S. special forces soldier.
Brunson said his trips to Kurdish areas were to help refugees who had escaped war in neighboring Syria.
"I do not accept that I acted in accordance with PKK targets ... We wanted to convert Syrian refugees coming to Izmir. I do not differentiate between their ethnic identities," he said.
"Prayer", the secret witness, was quoted in the indictment as saying Brunson was linked to prominent suspected members of Gulen's network.
Halavurt said the witness had failed to offer concrete evidence of any such connections.
The prosecution said in its indictment that Brunson's phone records and witness testimony did establish the connections.
Turkey has detained 160,000 people since the abortive putsch, almost half of them formally charged and kept in jail during their trials.
Brunson was not in the country at the time of the coup attempt but returned soon afterwards, according to his lawyer. In a text message cited in the indictment, he said the coup attempt "was a shock".
"We were waiting for some events that would shake the Turks - preparing the conditions for Jesus' return ... I think the situation is going to get worse. We'll win in the end," said the message, which was dated July 21, 2016 and addressed to a fellow pastor, according to the indictment.
Brunson did not deny sending the message but said it had been misunderstood, the indictment said.
"WE DIDN'T KNOW HIM"
In the Alsancak district of Izmir where Brunson lived, a pharmacy owner described him and his wife as "quiet people".
The owner of a boutique two streets from his home said she never met him. "I know everyone in this neighborhood and I had no idea these people lived here," she said.
Turkey's government says it was similarly unaware of Brunson until his case was raised by the U.S. consulate.
Foreign Minister Mevlut Cavusoglu said this month that the case was triggered by a criminal complaint filed by a translator who had worked for Brunson and denied that the pastor had been detained for use as a political pawn.
"What possible benefit could we get from this person," Cavusoglu said at a meeting of Turkey's ruling party in the southern coastal town of Alanya.
The senior Turkish official said negotiations had been held with U.S. counterparts "in different formats" but declined to comment further.
At a NATO summit in Brussels last month, Trump and Erdogan discussed Brunson. Trump thought he and his Turkish counterpart had agreed a deal to release the U.S. pastor, according to two U.S. sources.
Turkey has denied any such swap was agreed upon.
Erdogan had sought U.S. help to persuade Israeli authorities to release a Turkish woman being held in Israel, accused of ties to the Palestinian militant group Hamas. In exchange, Ankara would release Brunson , a senior White House official said.
Israel deported the Turkish detainee, Ebru Ozkan, on July 15 and later confirmed that Trump had requested her release. Ankara has denied ever agreeing to free Brunson in return.
Brunson's transfer to house arrest 10 days later was deemed too little, too late by Washington and a phone call between the two leaders on July 26 "did not go well", according to the U.S. official.
Hours later, Trump announced sanctions against two Turkish government ministers.
Full report at:
https://www.reuters.com/article/us-turkey-security-usa-brunson-insight/u-s-missionary-thrust-to-the-center-of-turkey-u-s-crisis-idUSKBN1L30DR
--------
US supplied bomb that killed Yemeni children
August 19, 2018
WASHINGTON - The bomb that killed 40 children and 11 others in a Saudi-led coalition air strike on a bus in rebel-held northern Yemen was sold by the United States under a State Department deal with Riyadh, CNN has reported.
The numbers on shrapnel, of which images were taken shortly after the attack this month, indicate that it was a laser-guided Mk 82 bomb manufactured by defense contractor Lockheed Martin, CNN said Friday, citing munitions experts.
Former president Barack Obama banned the sale of precision-guided weaponry to Saudi Arabia after it used a similar bomb in an October 2016 attack that killed 140 people at a funeral in the rebel-held capital Sanaa. But President Donald Trump overturned that ban after taking office in 2017. Fifty-six children were also among the 79 people wounded in the August 9 strike on Saada province, a rebel stronghold that borders Saudi Arabia, according to the International Committee of the Red Cross.
The coalition has promised an internal inquiry but analysts and aid groups have voiced doubt that it is ready to provide the transparency and accountability demanded by the wider international community.
It is part of the world's worst humanitarian crisis, a conflict that has killed nearly 10,000 people since the Saudi-led coalition intervened in Yemen in March 2015 as Huthi rebel fighters closed in on the last bastion of President Abedrabbo Mansour Hadi's government.
Full report at:
https://nation.com.pk/19-Aug-2018/us-supplied-bomb-that-killed-yemeni-children
--------
Palestinian Sources: UAE, Israeli Pilots in Joint Patrol over Gaza
Aug 18, 2018
"The UAE pilots have participated in the Zionist regime's air patrols over Gaza airspace as part of their training with the US-made F-35 fighter jets," the Arabic-language al-Quds al-Arabi newspaper quoted unnamed sources as saying on Saturday.
It also added that a delegation from the UAE military is at present in the occupied territories to strengthen security cooperation between Abu Dhabi and Tel Aviv.
The report came after Israeli journalist Edy Cohen said that an Emirati pilot participated in the bombing of Palestinian targets in the Gaza Strip three weeks ago during his training on Israeli air force F-35 fighters.
In a tweet, Cohen challenged Dubai's Deputy Chairman of Police and Public Security, General Dhahi Khalfan, to deny the presence of an Emirati pilot in the Israeli air force during the bombing of the Gaza Strip three weeks ago.
Cohen's remarks came days after the Emirati General called on Arabs to recognize Israel's reality which he said "wants nothing but destroy the Arab world".
In response to the tweet, Cohen accused Khalfan of being complicit in assassinating the Hamas leader, Mahmoud Mabhouh, in Dubai in 2010.
Full report at:
http://en.farsnews.com/newstext.aspx?nn=13970527000761
--------
Rouhani to appear before Iranian parliament soon, says lawmaker
18 August 2018
An Iranian lawmaker said on Saturday that President Hassan Rouhani would appear before parliament on August 28 to answer questions on his government's handling of Iran's economic struggles, but an aide to Rouhani denied a date had been set.
Lawmaker Assadollah Abbasi was quoted as saying by the parliamentary news agency ICANA: "It has been agreed that the parliamentary session to question the president will take place on August 28."
However, the vice president for parliamentary affairs, Hosseinali Amiri, was quoted as saying a few hours later by the state news agency IRNA that "no date has been agreed on" for such an event.
It would be the first time parliament has summoned Rouhani, who is under pressure from hardline rivals to change his cabinet following a deterioration in relations with the United States and growing economic difficulties.
Full report at:
https://english.alarabiya.net/en/News/middle-east/2018/08/18/Rouhani-to-appear-before-Iranian-parliament-soon-says-lawmaker.html
--------
Palestinian faction Fatah: No state in Gaza, and no state without Gaza
18 August 2018
Hamas senior official Izzat al-Risheq said on Friday that the movement offered its vision on the ceasefire deal and reconciliation, after the Palestinian factions ended their consultations in Cairo.
He added that Hamas listened to the ideas and observations by the Palestinian factions, stressing that any steps must be taken within the national framework.
Risheq said further that internal Palestinian talks on a long-term ceasefire agreement with Israel were put on pause until the conclusion of a Muslim holiday later this month.
On the other hand, the Central Council of Fatah and the Palestinian Liberation Organization confirmed their total rejection of projects aimed at separating the Gaza Strip from the West Bank, including East Jerusalem, stressing they were calling for "no state in the Gaza Strip and no state without the Gaza Strip."
The council warned in a statement issued at the end of its 29th regular session in the presidential headquarters in Ramallah in the occupied West Bank and in the presence of Palestinian President Mahmoud Abbas as saying: "The proposal of humanitarian projects, ports and airports outside the borders of the State of Palestine" aims at "consecrating the destruction of the national project and the liquidation of the Palestinian cause," the council warned.
Full report at:
https://english.alarabiya.net/en/News/middle-east/2018/08/18/Fatah-PLO-No-State-in-Gaza-Strip-and-No-State-without-Gaza.html
--------
Arab Coalition destroys SAM 6 air defense system of Houthi militia in Sanaa
18 August 2018
The Arab Coalition in support of the legitimate Yemeni national government said on Saturday that it had destroyed the SAM type 6 air defense system of Houthi militias in Sanaa.
The Coalition said that indiscriminate use of air defense systems threatens air navigation and relief.
"We will prevent terrorist organizations from acquiring capabilities that threaten air navigation," the coalition source said.
https://english.alarabiya.net/en/News/gulf/2018/08/18/Arab-Coalition-destroys-SAM-6-air-defense-system-of-Houthi-militia-in-Sanaa.html
--------
Jordan blasts Israel's closure of al-Aqsa mosque
Aug 18, 2018
Jordan has condemned Israel's recent move to shut down the al-Aqsa mosque, which forced Muslim worshipers out of the compound in the Old City of occupied East Jerusalem al-Quds.
Jordanian Media Affairs Minister and government spokeswoman Jumana Ghunaimat said Saturday that the Israeli regime's move violated the sanctity of the holy site, warning that it would "touch off the passions of Muslims around the world."
Ghunaimat said the move contravenes the occupying regime's obligations under international law.
Israel's move, she said, violates all international norms, which affirm respect to all places of worship.
The Jordanian minister, whose country serves as the custodian of the al-Aqsa mosque compound, held the Tel Aviv regime responsible for such provocations and called for an immediate halt to such practices.
On Friday, Israeli forces closed all entrances to al-Aqsa mosque for hours following an alleged anti-occupation attack in the occupied city.
The occupied Palestinian territories have witnessed new tensions ever since US President Donald Trump announced his decision on December 6 last year to recognize Jerusalem al-Quds as Israel's capital and relocate the US embassy in Israel from Tel Aviv to the occupied city.
The dramatic shift in Washington's policy vis-à-vis the city triggered demonstrations in the occupied Palestinian territories, Iran, Turkey, Egypt, Jordan, Tunisia, Algeria, Iraq, Morocco and other Muslim countries.
On December 21, the United Nations General Assembly overwhelmingly voted in favor of a resolution that calls on the US to withdraw its controversial recognition of Jerusalem al-Quds as Israeli "capital."
In an attempt to prevent the passing of the resolution, Trump threatened reprisals against countries that backed the measure, which had earlier faced a US veto at the UN Security Council.
Israel, however, rejected the world body's resolution while thanking Trump for his decision to move the US embassy to Jerusalem al-Quds.
Full report at:
https://www.presstv.com/Detail/2018/08/18/571575/Israel-Aqsa-Mosque-Jordan
--------
Africa
Shekau's Attacks Make Life Difficult for Muslims, Says Boko Haram Faction
August 19, 2018
A faction of Boko Haram, the Islamic State West Africa Province (ISWAP) under the leadership of Abu Musab al-Barnawi has accused Abubakar Shekau of indiscriminate killing, which has made life difficult for Muslim to celebrate Islamic holidays publicly.
However, the United States Government has declined comment on whether the closure of its Abuja embassy in Nigeria has any connection to a possible attack from Boko Haram or ISWAP.
This was stated in a newly released book by the terrorist group titled, 'The Islamic State West Africa Province vs. Abu Bakr Shekau: Cutting out the tumour from the Khawarij of Shekau by the allegiance pledge of the people of nobility.'
The faction loyal to ISIS condemned what it called Boko Haram's unprovoked attacks on Muslims during religious festivities like the Eid-al-Fitr.
Al-Barnawi, one of the sons of the late Boko Haram leader Muhammed Yusuf, said: "Since 2014, Shekau has directed the aperture of his weapons against the Muslims, killing them and taking their offspring captive.
"Since that year, Shekau has been observing gathering places in which monotheists are presumed to be present, like stations, Sunni mosques and places of prayer on feast occasions, and then he sends a suicide bomber to blow himself up amid the gathering.
"Since that time, the Muslims have not prayed their feasts in peace without an explosion or pursuit from Shekau while he threatens the Crusaders (professed Christians) with empty threats 'like the brayer in the enclosure," the book said.
It added that no explosion "has been heard, nor trampling, nor even a hollow spit at a Crusader while they hold their feasts in their churches in security and safety, and perhaps he has resorted to killing the Muslims while abandoning the Crusaders."
The book also recorded an incident in which Shekau said President Muhammadu Buhari was a pagan.
It said: "One day a brother quarrelled with one of the students of al-Sheikawi, regarding the kufr of Muhammadu Buhari – the Taghut of Nigeria: was he an original disbeliever or a murtadd? So the student went to his sheikh and informed him about the dispute that happened between him and the brother.
"So, Shekau arose raging and thundering, and raised his voice saying: 'Disbeliever! Disbeliever! By God a disbeliever! Disbeliever.' So, the people gathered around him – of course, the people of his centre and we were in attendance – and he began with idle talk and bleating for a period of around two hours, building one and destroying another, making an argument at one moment and then contradicting it in another."
The book also accused the Boko Haram leader of kidnapping women and girls using them to form a harem.
According to the book, Shekau is another story, unlike the rest of the walis, for he took captive the women of the apostates in the land he conquered, especially in the towns of Bama and Baqa, and he took some of them as concubines and others as mothers of children.
Meanwhile, the US Department of State referred THISDAY to the American embassy in Nigeria concerning its inquiry.
Despite repeated email requests to know if the American shut the embassy because of a possible Boko Haram's attacks that usually occur during Islamic holidays, the Public Affairs Section did not respond to or acknowledge them.
One official, Mr. Russell Brooks, who responded to THISDAY, said he was on vacation and would not be able to answer the newspaper's query.
https://www.thisdaylive.com/index.php/2018/08/19/shekaus-attacks-make-life-difficult-for-muslims-says-boko-haram-faction/
--------
Army rescues 23 minors seized by Boko Haram
August 19, 2018
The Nigerian Army on Saturday handed over 23 minors rescued from Boko Haram insurgents, to the United Nations Children Fund for rehabilitation.
The Theatre Commander of Operation Lafiya Dole, Maj. Gen. Abbah Dikko, who stated this at the command headquarters in Maiduguri, said the exercise was in conformity with global best practices.
Dikko said, "In compliance with global best practises, we handed over these children associated with armed group to UNICEF."
He explained that the gesture was in line with the commitment of the army to promote civil military relationship toward achieving lasting peace in the North-East.
The UNICEF Chief of Field Office in Borno State, Mr. Geoffrey Ijumba, who received the minors, welcomed the release of the 23 boys and girls aged between 12 and 17 years from military custody.
He said UNICEF was working with the military and the Borno State Government through the Ministry of Women Affairs to provide medical attention, psychological and social supports to victims displaced by the Boko Haram conflicts.
https://punchng.com/army-rescues-23-minors-seized-by-boko-haram/
--------
Yemi Osinbajo: Why Nigeria's favourite leader won't become president - yet
August 19, 2018
Yemi Osinbajo is basking in the love of many Nigerians at the moment - not a common experience for politicians in this country where they are generally held in low esteem.
The vice-president has been praised for the decisive - and dramatic - actions he has taken while standing in for Muhammadu Buhari during the president's recent 10-day holiday.
The dynamism of the sprightly 61-year-old have been contrasted to the ponderous nature of Mr Buhari, 75, who has been nicknamed "Baba-Go-Slow".
However, as a southerner he is unlikely to be able to stand in next year's presidential elections, due to the country's tradition of alternating power between the mainly Muslim north and largely Christian south.
'Police torture and killings'
Mr Osinbajo's most recent intervention was to order the overhaul of the police's notorious anti-robbery squad, known as Sars, and ask the country's Human Rights Commission to investigate the numerous allegations of abuses committed by the unit.
For more than a year President Buhari has been under pressure to take action against Sars, as stories were shared on social media about extra-judicial killings, arbitrary arrests, torture and extortion allegedly committed by its officers.
An #EndSars campaign was launched amid calls for the squad to be disbanded.
Mr Osinbajo said he was moved to act because of the "persistent complaints and reports on the activities of the Special Anti-Robbery Squad (Sars) that border on allegations of human rights violation".
He did not disband the unit but said it would get a new commissioner, be intelligence-driven and its mandate restricted to combating armed robbery and kidnappings.
Members of the squad would also have to wear proper identification while on duty.
Nigerians on Twitter celebrated - and many just seemed relieved to have an efficient politician getting things done.
The previous week, he took the huge step of sacking the controversial head of Nigeria's spy agency after a siege of parliament by men in masks, who turned out to be operatives from the Nigerian equivalent of the FBI.
It was a mysterious affair - and the reasons for the Department of State Security's (DSS) invasion of parliament are still murky, though it is thought to be linked to political machinations ahead of elections next year.
Nonetheless DSS boss Lawal Musa Daura has long been seen as one of the officials denting the government's reputation because of the agency's alleged excesses.
Critics have long wondered why President Buhari, who appointed him, has failed to take action against Mr Daura.
By contrast Mr Osinbajo did not delay. He took the figurative bull by the horns, calling Mr Daura's actions "unacceptable" and "a gross violation of constitutional order, rule of law and all accepted notions of law and order".
Pulse of public opinion
A former law professor, the vice-president comes across as quiet, unassuming and hardworking.
But he is an eloquent and jovial person, who is usually seen with a smile on his face.
He was the state commissioner of justice in Lagos between 1999 and 2007, where he passed several reforms including a body tasked with protecting citizen's rights.
He was also the pastor in charge of the city's Redeemed Christian Church of God.
He has been vice-president since 2015, when Mr Buhari overcame the odds to defeat the incumbent Goodluck Jonathan.
Last year when Mr Buhari went on medical leave, his deputy took some far-reaching economic measures to prop up the country's currency, the naira.
There was a scarcity of US dollars at the time, which is needed by importers.
So he asked the Central Bank to inject millions of dollars into the market to help stabilise the naira on the foreign-exchange market.
Reviving the economy was one of Mr Buhari's main campaign pledges but he has failed to pass many of the reforms which economists say are needed.
Mr Osinbajo never tries to hog the limelight - and maintains that he does not take any decision without first consulting his boss and getting his approval.
Nevertheless his leadership style is winning him fans as he seems to feel the pulse of public opinion.
Selfish aides
Some suggest one reason for this dexterity is that with fewer powerful aides, he can act independently.
On the other hand, President Buhari, finds it very difficult to punish his erring government officials or make rapid institutional reforms.
Some observers say it is unfair to compare the two - stepping in for a few weeks or even months is just not the same as running a country full time.
Nigeria, Africa's most-populous nation, is a complex place and balancing competing political, ethnic, religious and regional interests in a federal state can be difficult.
While many Nigerians do not doubt Mr Buhari's integrity and ambition to solve the country's myriad problems, they say he is surrounded by selfish aides who do not put the interest of the country first.
The health problems he experienced last year are also believed to have hampered his agility and general performance, although he seems much improved recently.
Despite the criticism of the pace of his decision-making, Mr Buhari has been praised for his dogged fight against corruption, tackling the Boko Haram Islamist insurgency and his attempts to diversify the economy.
Nigeria is only months away from elections - and it has left some wondering what it would be like to have Mr Osinbajo permanently in the top job.
But there is no immediate prospect of this happening - and Mr Osinbajo has never spoken of having presidential ambitions.
Mr Buhari has already indicated his ambition to seek re-election in February - with his loyal deputy once more his running mate and unlikely to challenge him.
There is also Nigeria's informal policy of rotating the presidency - after two terms - between the mainly Muslim north and the largely Christian south to consider.
Mr Buhari, a northerner, is just completing his first term. Mr Osinbajo, a southerner who was born in the mega city of Lagos, would therefore be an unlikely presidential choice for the governing All Progressive Congress (APC) party.
And there is of course, the possibility of an opposition victory which would further remove him from the corridors of power.
Full report at:
https://www.bbc.co.uk/news/world-africa-45206970
--------
Boko Haram: UN reveals what makes sect stronger
August 16, 2018
By Wale Odunsi
The United Nations (UN) has revealed that cash economy is a major factor fuelling the nefarious activities of the Boko Haram and other terrorist groups in the Lake Chad Basin region.
This was contained in the 22nd Report of the Analytical Support and Sanctions Monitoring Team, pursuant to resolution 2368 (2017) concerning Islamic State in Iraq and the Levant – ISIL – (Da'esh), Al-Qaida and associated individuals and entities.
UN said: "The predominance in the region of the cash economy, without controls, is conducive to terrorist groups funded by extortion, charitable donations, smuggling, remittances and kidnapping.
"In Nigeria, 111 schoolgirls from the town of Dapchi were kidnapped on 18 February 2018 and released by ISWAP on 21 March 2018 in exchange for a large ransom payment".
The report was signed by Edmund Fitton-Brown, Coordinator, Analytical Support and Sanctions Monitoring Team, who said the report was "comprehensive and independent", and Kairat Umarov, Chair, Security Council Committee.
The UN Security Council committee on al Qaeda sanctions had blacklisted and imposed sanctions on the Islamist militant group Boko Haram in 2014 after the insurgents kidnapped more than 200 Chibok schoolgirls.
In a Presidential Statement, the 15-member body regretted that Central African countries were beset by ongoing terrorist activity, instability and the effects of climate change, and asked Secretary-General Antonio Guterres to review the work of the UN Regional Office for Central Africa (UNOCA), and recommend areas for improvement.
It read: "The Security Council strongly condemns all terrorist attacks carried out in the region, including those perpetrated by Boko Haram and the Islamic State in Iraq and the Levant (ISIL, also known as Daesh).
"These attacks have caused large-scale and devastating losses, have had a devastating humanitarian impact including through the displacement of a large number of civilians in Nigeria, Cameroon and Chad, and represent a threat to the stability and peace of West and Central Africa.
"The Council notes with particular concern the continuing use by Boko Haram of women and girls as suicide bombers, which has created an atmosphere of suspicion towards them and made them targets of harassment and stigmatisation in affected communities, and of arbitrary arrests by security forces.
"The Council emphasises the need for affected States to counter-terrorism in all its forms and manifestations, including by addressing the conditions conducive to the spread of terrorism, in accordance with obligations under international law, in particular international human rights law, international refugee law and international humanitarian law".
Full report at:
http://dailypost.ng/2018/08/16/boko-haram-un-reveals-makes-sect-stronger/
--------
Southeast Asia
Child marriages hardly a Muslim issue only
Mawinderjit Kaur
August 18, 2018
PETALING JAYA: An NGO is urging the country to stop viewing child marriages as a Muslim issue, saying there were more cases involving non-Muslims.
The Women's Aid Organisation said in 2017 alone there were 968 applications for marriages of non-Muslim children.
There were only 877 applications for Muslim children two years ago.
"These statistics from the home affairs ministry should help clear the misunderstanding and misconceptions surrounding child marriages.
"Child marriages is not just a Muslim issue — it is a Malaysian issue. It's a community issue," said Meera Samanther, vice-president of the Women's Aid Organisation.
She said young boys were also at risk when it came to child marriages.
"Children are too young to know better. They experiment with their sexuality and are persuaded to get married so that they do not bring shame to their families."
She spoke after the "Walk the Talk to End Child Marriage" event, jointly organised by The Body Shop Malaysia, Women's Aid Organisation (WAO), Sisters in Islam (SIS), and the Association of Women Lawyers (AWL).
It marked the launch of a petition campaign to urge the government to raise the minimum age of marriage to 18.
Recently, a 41-year-old rubber tapper took an 11-year-old Thai girl as his third wife in Kelantan, leading to a debate on child marriages.
The event was also attended by social activist Marina Mahathir, Housing and Government Minister Zuraida Kamarrudin and Batu Kawan MP Kasthuri Patto.
Body Shop Malaysia managing director Mina Cheah-Foong said her company hoped the government will raise the minimum age of marriage to 18, regardless of racial or religious backgrounds.
Association of Women's Lawyers' member Sheena Gurbakshah said the campaign organisers aimed to collect 80,000 signatures to show solidarity among Malaysians on the matter.
"Already, 18,000 Malaysians have signed the petition. We aim to have 80,000 by the end of September to provide the government with concrete proof that we need to protect the rights of our children."
Sisters In Islam chief executive Rozana Isa said Malaysians can show their support through social media by using the #EndChildMarriage tag.
http://www.freemalaysiatoday.com/category/nation/2018/08/18/child-marriages-hardly-a-muslim-issue-only/
--------
Lawyer backs RCI for judiciary over judge's claim of ostracisation
19 August 2018
KUALA LUMPUR, Aug 19 — The legal fraternity must push for a royal commission of inquiry (RCI) on the judiciary following a judge's claim of being ostracised over a dissenting judgment in a high-profile interfaith custody battle, said a lawyer today.
Lawyer Arun Kasi noted Court of Appeal judge Datuk Hamid Sultan Abu Backer's recent allegations of being reprimanded by a top judge and subsequently not being assigned to hear public interest or constitutional cases due to the judgment, saying that this was shocking.
"The revelation has shocked the public and shaken their confidence in the judiciary," Arun said in a statement today.
On August 16, Hamid Sultan spoke at the International Malaysia Law Conference about his experience over his dissenting judgment, which had among other things said the civil courts have jurisdiction to hear court challenges involving the administrative decisions of Islamic bodies.
It also asserted that the civil court is where a dispute involving both a Muslim and non-Muslim should be heard, as well as mooting a special court with Syariah and civil court judges to hear such hybrid cases.
Hamid Sultan's judgment differed from that of his two colleagues on the three-man panel at the Court of Appeal, who had on December 30, 2015 overturned a High Court ruling quashing Hindu mother M. Indira Gandhi's Muslim convert ex-husband's unilateral conversion of their three children to Islam and said Islamic matters should be decided by the Shariah courts.
Noting that the country is currently going through various legal challenges following matters linked to the 1Malaysia Development Berhad (1MDB), including the seizure of the yacht Equanimity, Arun said any result will be questionable if the judiciary's independence and integrity are not beyond reproach.
Arun claimed that the interfaith custody case of Gandhi was not the only one from which a negative perception about the judiciary arose, saying that there were others that have caused this as well.
He also claimed that changes in the judiciary have been cosmetic and minimal so far.
"In view of the above, I today urged the Bar Council to call for an EGM to resolve in favour of Royal Commission, to show that the Malaysian Bar is serious about it and that it wants an independent, intelligent and integrity judiciary," he said, when asking for an extraordinary general meeting (EGM) for a resolution to push for an RCI.
The Malaysian Bar is the professional body for lawyers in peninsular Malaysia, with the Bar Council as its governing body.
Arun also said the Malaysian Bar must ask for Federal Court judges to be assigned using drawn lots, at least for cases of public interest, to ensure that there can be no attempts to stack the panels in these.
He added that non-Muslim judges must be included in court disputes over religious issues.
"In religious matters, the quorum must be a mixed one with at least one non-Muslim judge in a corum of three judges, and at least two non-Muslim judges in a corum of five judges, so that justice will not only be done but also be plainly seen to be done.
"Fortunately, we have this privilege which England may not have," he said.
On July 12, newly-appointed Chief Justice of Malaysia Tan Sri Richard Malanjum announced various reforms, including a proposal for the empanelling or selection of judges for Federal Court panels to be done via balloting.
Full report at:
https://www.malaymail.com/s/1663900/lawyer-backs-rci-for-judiciary-over-judges-claim-of-ostracisation
--------
DPM: AG yet to study papers on child bride case, still busy with 1MDB
18 August 2018
KUALA LUMPUR, Aug 18 — Datuk Seri Dr Wan Azizah Wan Ismail said she has spoken to Attorney General (AG) Tommy Thomas on the need to expedite the case of an 11-year-old Thai girl who was married off to a 41-year-old Kelantan Muslim man.
In an exclusive interview with Malay Mail, the deputy prime minister denied that the government has not taken any action on the matter, clarifying that the AG is currently occupied with other pressing matters.
"I have spoken to the AG and discussed the case specifically.
"He has been given the papers and has to study it, but at the moment his attention is on 1MDB, and the yacht," she said. "He is trying very hard."
Dr Wan Azizah was referring to the super yacht Equanimity seized by the government recently, claiming that the vessel had been purchased using stolen funds from state investment firm 1Malaysia Development Bhd (1MDB).
About 200 people, including Housing and Local Government Minister Zuraida Kamaruddin, rallied in Petaling Jaya here today against child marriage.
Dr Wan Azizah insisted that the government had the "political will" to raise the legal age of marriage for girls to 18 years old, but claimed there were a lot of factors which needed to be addressed first.
"There are federal and state laws which have to be ironed out, the issue of customary marriage in Sarawak as well.
"We want it done as soon as possible. It is important for the future of girls to have this in place, but it is not easy," the Pandan MP said.
Dr Wan Azizah is under criticism from civil society over her handling of the Kelantan child bride case as no other action has been taken against the groom so far, apart from a RM1,800 fine for committing polygamy and marrying without court permission.
But on July 31, Dr Wan Azizah said a more thorough investigation was required for the case, as the Attorney-General's Chambers wanted more evidence to be gathered and to enable a "watertight" case.
Full report at:
https://www.malaymail.com/s/1663700/dpm-ag-yet-to-study-papers-on-child-bride-case-still-busy-with-1mdb
--------
URL: https://www.newageislam.com/islamic-world-news/islam-favours-pluralistic-democratic-government/d/116149
New Age Islam, Islam Online, Islamic Website, African Muslim News, Arab World News, South Asia News, Indian Muslim News, World Muslim News, Women in Islam, Islamic Feminism, Arab Women, Women In Arab, Islamophobia in America, Muslim Women in West, Islam Women and Feminism