New Age Islam News Bureau
31 May 2019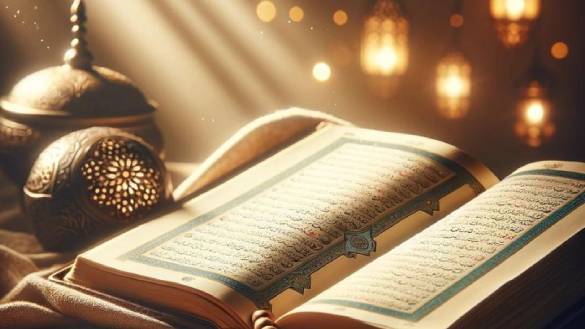 • Days after PM Modi Underlined the Need to Reach Out To the Minorities; Uttarakhand BJP Keeps Quran at Party Library
• Bangladesh Terror Group Setting up Bases near India Border, Ties up with Pak's LeT
• Jamaat-e-Islami Stresses Unity among Muslim Powers to End Ummah's Woes
• Sultan Idris Shah II Mosque in Ipoh Holds Iftar with Non-Muslim Visitors
• Mujahid: Do Not Abuse Press Freedom to Sensationalise Religious, Racial Issues
• Muslim Countries Urged To Play Role on Al-Quds Issue
• Study Finds Pro-Iran Social Media Deception Becoming 'More Sophisticated'
• Sudan Protesters Threaten Military with Civil Disobedience
• Ashin Wirathu Incited Massacre, but Insulting Aung San Suu Kyi Was the Last Straw
India
• Days after PM Modi Underlined the Need to Reach Out To the Minorities; Uttarakhand BJP Keeps Quran at Party Library
• Bangladesh Terror Group Setting up Bases near India Border, Ties up with Pak's LeT
• Shopian: Encounter underway between security forces and militants
• Two LeT militants killed in encounter in Sopore
--------
Pakistan
• Jamaat-e-Islami Stresses Unity among Muslim Powers to End Ummah's Woes
• OIC Calls for Peaceful Resolution of Kashmir Issue, Claims Pakistan
• Pakistani activists battle Chinese marriage scams
• Govt report blames PTM MNAs for North Waziristan incident
• Pak authorities arrest 3 JuD members from Punjab province
'• Terror bid foiled' as Quetta police kills alleged suicide bomber outside Imambargah
• Security forces foil terror bid outside Imambargah in Quetta
--------
Southeast Asia
• Sultan Idris Shah II Mosque in Ipoh Holds Iftar with Non-Muslim Visitors
• Mujahid: Do Not Abuse Press Freedom to Sensationalise Religious, Racial Issues
• Mahathir proposes common Asia trading currency
• Malaysia arrests 3 terror suspects with Islamic State links
• Philippines announces June 5 as public holiday on Eid Al-Fitr
--------
Arab World
• Muslim Countries Urged To Play Role on Al-Quds Issue
• 'Unite against terror,' Organization of Islamic Cooperation forum told
• Arab League Summit commences in Mecca amid 'exceptional challenges'
• Iraqi court sentences one French man and one Tunisian to death
• 14 Islamic State terrorists killed in clashes with security forces in Mosul
• Saudi King Salman Urges International Effort to Thwart Iran
• Egypt: Court Upholds Execution of 17, Life Sentence of 19 in Church Bombings
• Iraq breaks with Saudi on Iran during Mecca summit
• Arab leaders condemn Iran's Gulf actions, tell regime to stop funding terror
• Makkah Grand Mosque authorities step up security measures
--------
Mideast
• Study Finds Pro-Iran Social Media Deception Becoming 'More Sophisticated'
• Evidence of Iran being behind UAE tanker blasts will be presented: Bolton
• Hook: US will respond with military force if Iran attacks its interests
• Israel dissolves parliament as Netanyahu fails to form cabinet
• Muslims rally on Quds Day as US 'deal of century' looms
• Turkey says airstrikes 'neutralized' 19 PKK terrorists in northern Iraq
• Israel to construct over 800 new settler units in East Jerusalem al-Quds
• Video shows Islamic Jihad drones hitting Israeli tanks for first time
--------
Africa
• Sudan Protesters Threaten Military with Civil Disobedience
• Nigeria: Politicians Blamed for Fuelling Boko Haram Growth
• US airstrikes interrupt ISIS and al-Shabaab battleground
• As Terrorists Settle Into the Sahel, West Africa Prepares for Battle
• Security Council Freezes Assets of 26 Tunisian Terrorists, 3 Organizations
• Sudan's Military Rulers Say Protest Site Threatens Country
• Turkey trains GNA militias as extremists flock to Tripoli
--------
South Asia
• Ashin Wirathu Incited Massacre, but Insulting Aung San Suu Kyi Was the Last Straw
• Blast near Afghan military training centre kills at least six-officials
• 18 killed as Taliban strike near historic Afghan minaret
• Afghan Special Forces rescue 32 people from a Taliban prison in Zabul
• 15 Taliban militants, 200 kgs of explosives destroyed in Ghazni and Paktika operations
• 19 Taliban militants killed, 4 vehicles including a car bomb destroyed in security forces raids
• Car bomb explosion targets U.S. forces convoy in Kabul
• Scores of Taliban fighters killed after attacking ANDSF checkpoint in Wardak
--------
Europe
• France Hands ISIS Suspects to Iraq, Which Sentences Them to Hang
• Another Saudi ship leaves French port without weapons amid anti-war protests
• British Al Quds march organiser should be probed by counter-terror police – report
• London Bridge attack: inquest hears how terrorists prepared
• Muslim boy and man run over in hit-and-run outside mosque in Leicester, prompting police appeal
• Tories under Pressure To Suspend Councillors Over Anti-Islam Tweets
• Lyon Bomb Blast Suspect Pledged Allegiance To ISIS
• Britain says thousands of EU nationals have applied to stay in UK after Brexit
--------
North America
• US Cracks Down On Terrorist Groups, Blocks $46 Mn in Funds: Report
• US says Mideast conference in Bahrain to go ahead despite Israel election
• Pompeo: Iran attacked oil tankers to raise global oil price
Compiled by New Age Islam News Bureau
URL: https://www.newageislam.com/islamic-world-news/days-after-pm-modi-underlined/d/118762
--------
Days after PM Modi Underlined the Need to Reach Out To the Minorities; Uttarakhand BJP Keeps Quran at Party Library
May 30, 2019
The Uttarakhand BJP has kept a copy of the Quran at the party library in Dehradun to help its cadre learn about the holy book, days after Prime Minister Narendra Modi underlined the need to reach out to the minorities.
Bharatiya Janata Party (BJP) state media head Devendra Bhasin claimed that the move was in line with the party's "philosophy" of treating every religion equally.
The copy of the Quran was kept at the library of the party's state headquarters here two days ago by joint media in-charge Shadab Shams, Bhasin said.
The BJP leader said the party wanted to give its cadre access to scriptures and holy books of all religions and it was a step in that direction.
Set upon the direction of BJP president Amit Shah, the library has around 400 books.
In his address after being elected the leader of the BJP-led National Democratic Alliance, Modi had underscored the need to reach out to the minorities and asked the members to work without discrimination.
https://indianexpress.com/article/india/bjp-office-quran-dehradun-uttarakhand-5756985/
--------
Bangladesh Terror Group Setting up Bases near India Border, Ties up with Pak's LeT
May 31, 2019
Shishir Gupta
The Narendra Modi government designated Jamaat-ul-Mujahideen Bangladesh (JMB) as a terrorist group this month after intelligence inputs suggested that its leaders in Dhaka have joined hands with the Pakistan-based Lashkar-e-Tayebba (LeT) to expand the group's activities in India. JMB's chief Salaudin Salehin, through its official media "Al-Ehsar" has already announced the terror group's India chapter JMH for expansion of its jihadist activities in India.
According to senior home ministry officials, the JMB had plans to make permanent bases within 10 km of the India-Bangladesh border (on the Indian side) in the districts of West Bengal, Assam and Tripura.
The terror group, which espouses the ultra-hardline ideologies of the Islamic State, has also been spreading its network in South India with the overarching motive of establishing a Caliphate in the Indian sub-continent.
Also read: PM Modi, 57-member team of ministers begin second innings
This was revealed during the interrogation of Jahidul Islam, who along with his 12-member action team was arrested in connection with the 2018 Bodhgaya blast.
According to Islam, who hails from Bangladesh, Gaya and other iconic Buddhist centres in India were the intended targets of the JMB as a part of their revenge for the Rohingya crisis in Myanmar and to express solidarity with Rohingya Muslims.
Interrogation reports accessed by the Hindustan Times reveal that JMB cadres have increasingly been using madarasas in Burdwan and Murshidabad districts of West Bengal for training of their militant cadres.
Their training programmes include sessions on fabrication of shaped improvised explosive devices (IEDs), religious indoctrination, and physical exercises including target practice.
According to a home ministry report, the JMB has spread rapidly in Assam with the terrorist group organizing capsule courses under the cover of Tablighi Jamaat, a proselytising group, to train local Muslim youth and radicalize them.
The report confirms three-day courses at Larkuchi under Mukalmuwa police station, at Jogipara in Darrang district, at Barpeta district, and one-day courses at Borigoan mosque and at Panpara in Barpeta district. The JMB was proscribed by Bangladesh on February 23, 2005 while India banned it on May 23.
Also read: Amit Shah, Jaishankar among first-timers in PM Modi's council of ministers
The report says that in mid-2016 JMB chief Salaudin directed some of his cadres to impart bomb training to Samim of Assam and Maulana Yusuf of Bardhaman at Dhubri in Assam. The JMB group assembled for training in Dhubri but were prevented from doing so by local Muslim house owners. Five cases were registered in Assam against the JMB.
The JMB's network is especially active in all Muslim majority districts of Assam and in West Bengal as these areas are close to their strongholds in northern and north-western Bangladesh. Activities of JMB have also been noticed in Jharkhand, especially Sahebganj and Pakur district. The group uses cross-border matrimonial alliances as a way to establish bases in India.
The terror network of JMB, which has also been banned by UK, came to light after an accidental bomb blast in Burdwan on October 2, 2014, in which two JMB jihadists were killed and another injured. Even after the crackdown by central security agencies, four JMB cadres of Bangladesh origin were arrested by Kolkata special task force in July 2018.
Interrogation of the accused revealed that they were using India as a base to procure arms and ammunition through local dealers to destabilize the Sheikh Hasina regime in Dhaka.
https://www.hindustantimes.com/india-news/jmb-joins-hands-with-let-to-expand-activities-in-india/story-Wf0FqoCAfwZNW0ntDTYB9J.html
--------
Jamaat-e-Islami Stresses Unity among Muslim Powers to End Ummah's Woes
May 31, 2019
MULTAN - Acting Ameer of Jamaat-e-Islami (JI) Pakistan Liaqat Baloch has said that all problems being faced by the Ummah can be solved if Saudi Arabia, Iran, Turkey and Pakistan get united at one page.
"The leadership of entire Muslim world is in Saudi Arabia and it is need of the hour that Pakistan, Turkey, Saudi Arabia and Iran get united at one platform," he asserted while addressing a news conference here on Thursday. He added that the entire Muslim Ummah eyed the leadership of Muslim world which was in Saudi Arabia. He said that solution to all problems being faced by the Muslims lay in Quran and Sunnah as any secular or capitalist system could not offer any solution.
He was of the opinion that the situation in FATA would have been different had the Rs300 billion given to FATA via establishment were distributed through the representatives of FATA. He said that dictatorship eliminated entire Bhutto family while the people had lost expectations with the Sharifs. He said that the establishment promoted the slogan of change with full force but the problems existed as they were. He said that the people were being given just a lollypop of South Punjab province. He said that a separate province was right of the residents of South Punjab region and they should not be deprived of their right.
He regretted that the political leadership put the youth on such a path on social media that no one's honour was safe now. He said that the current rulers had no policy, welfare programme or any remedy for people's wounds. He declared that JI's Awami March starting from June 16 would succeed.
JI's Awami March from June 16 will be a success
He pointed out that a mere slogan of accountability was raised but all those 436 persons who were involved in corruption and looting of national wealth were not held accountable. He claimed that currency notes worth Rs400 billion flew away but the rulers did nothing to bring this national money back. He said that those who claimed to get the country rid of menace of loans were seen holding begging bowl in their hands. He said that the country and nation needed to adopt self-reliance. "Whose name is change? What is this change all about? This word has become a symbol of shame and fun," he maintained. He warned that the seculars were bent upon destroying Pakistan and the country was faced with serious internal and external chaos. He said that economic crisis, price hike, unemployment and the worst conditions set by the IMF completely ruined business and industry in the country. He said that white collar section of society was facing the worst time of their lives as Eid was around the corner but they could not buy anything due to horrible price hike,
He said that the people claimed that terrorism, narcotics and arms came from Afghanistan. "I ask them to learn courage and steadfastness from Afghans who are fighting against the imperialism and the enemy," he noted. He said that Donald Trump was under possession of his own establishment, adding that USA was responsible for creating chaos in Turkey, Syria, Iran, Yemen, Saudi Arabia and other countries. He maintained that the enemy created divide between the Shias and Sunnis which gave the impression that the Muslim world was under occupation of imperialists
https://nation.com.pk/31-May-2019/ji-stresses-unity-among-muslim-powers-to-end-ummah-s-woes
--------
Sultan Idris Shah II Mosque In Ipoh Holds Iftar With Non-Muslim Visitors
31 May 2019
By Ili Aqilah
IPOH: The Sultan Idris Shah II mosque here is holding breaking of the fast sessions for non-Muslim visitors during Ramadan to help them learn about Islam and its customs.
According to the mosque's Imam, Abd Farid Salleh, the programme would start with a welcoming speech before a short prayer, followed by the Iftar, or the breaking of the fast.
"We will also show visitors how Muslims perform their prayers," he said when met at the mosque yesterday.
"We have already organised three sessions, hosting about 30 people each time," he said, adding that this was the first time the mosque was holding the programme.
"We want to focus on values, like sharing food, understanding reasons for fasting and also to learn about the mosque," he said.
Aside from eating together, Abd Farid said visitors would also be given a guided tour of the mosque and could watch a demonstration of ablution and the recitation of the Quran.
"Some of the guests never entered a mosque before. They were intrigued and told us it was an interesting programme," he said, adding that there were also guided tours by local tour groups to visit mosques in the city.
Abd Farid said for the coming Hari Raya Aidilfitri celebrations, the mosque's management was planning a large-scale feast for the people.
"We have not set the date yet, and the feast will not only focus on food but also about learning Islamic values," he said.
One volunteer helping out was 27-year-old postgraduate student Nur Amirah Ramli.
"I received so many interesting questions from the guests.
"Some asked me if Muslim women wore headscarves everywhere we go, some wanted to know the differences between Allah and Prophet Muhammad, while others asked if we were singing while reciting the Quran," she said, adding that in a way, the questions had helped her to become a better Muslim.
https://www.thestar.com.my/news/nation/2019/05/31/mosque-holds-Iftar-with-nonmuslim-visitors/
--------
Mujahid: Do not abuse press freedom to sensationalise religious, racial issues
30 May 2019
GEORGE TOWN, May 30 ― All parties should not abuse the press freedom practised by Pakatan Harapan and sensationalise racial or religious issues which could lead to hatred, said Minister in the Prime Minister's Department Datuk Mujahid Yusuf Rawa.
He said the Opposition especially should use the press freedom to develop a healthy competition which would allow the government to draw up better policies for the people.
"Freedom must be freedom with responsibility. Fight me on policy not on race or religion," he told reporters after attending the Pakatan Harapan Street Iftar at Jalan Buckingham here tonight.
Mujahid who is also the vice-president of Parti Amanah Negara (Amanah) said press freedom was one of the policies fought for by Pakatan Harapan.
"We have never curtailed the media because press freedom is our commitment," he said.
About 2,000 people attended the Street Iftar which was being held for the first time by Pakatan Harapan Penang.
Chairman of the Penang Pakatan Harapan Council Chow Kon Yeow, who is also Penang Chief Minister said the programme was special as it had the participation of people of all races and religions who could experience the breaking-of-fast with the Muslim community.
"The objective of the programme is to gather the people of the state regardless of race and religion," he said.
"In line with the spirit of Malaysia Baharu, the Penang state government hopes to continue development in a harmonious environment based on the principles of equality, democracy and tolerance," Chow said at the event.
He added that the programme was not limited to the local public but also open to local and foreign tourists, the homeless, people's representatives, state government staff and leaders of Muslim and non-Muslim houses of worship. ― Bernama
https://www.malaymail.com/news/malaysia/2019/05/30/mujahid-do-not-abuse-press-freedom-to-sensationalise-religious-racial-issue/1757946
--------
Muslim countries urged to play role on Al-Quds issue
May 31, 2019
ISLAMABAD: Federal Minister for Human Rights Dr Shireen Mazari on Thursday urged Muslim countries to play their role in developing a consensus on the issue of Al-Quds.
Addressing an Al-Quds conference held to express solidarity with Palestine at a local hotel, she said Muslim countries, particularly Pakistan, Indonesia, Malaysia and Turkey, should play their role to revive the issue of Al-Quds and highlight the lost agenda at the international platform.
She said the Organisation of Islamic Cooperation (OIC) had lost its relevance as it could not take up the issue of Al-Quds.
"OIC does not have the courage to highlight the issue of Al-Quds and take pragmatic measures to solve the issue of Palestine."
She also raised her concern over the change of name of OIC and described it as dangerous for the Muslim Ummah and an invitation to non-Muslim countries to join the platform.
She said India, Israel and America had joined hands to exercise their hegemony in this region but they would never be successful.
The minister said this combination was a constant threat to the Kashmir issue. India is continuously violating human rights in Kashmir.
She said US President Donald Trump was destroying peace of the world by its aggressive policies and his threatening of Iran also showed his intention to ruin the peace of this region.
We have to continue our commitments not only to Palestine but also to the people of Kashmir.
She said the US administration under President Trump destroyed the UN consensus on the issue of Palestine. The US also unilaterally violated several resolutions of the UN on Palestine and opened its embassy in Jerusalem.
Jerusalem belongs to Palestine and this act of the US allowed Israel to have the right to annex all the settlements in Gaza and Golan Heights.
Similarly, she added, India has been trying to annex Kashmir by abrogating Article 35-A in its constitution, and trying to bring demographic changes in Kashmir.
Dr Mazari said OIC had not been effectively supporting the freedom movements in Kashmir and Palestine. She said the US was in the state of misconception due to its military might and wanted a unilateral approach towards Iran.
"We will not recognise Israel because if we recognised Israel we will undermine the Kashmir issue. We have to redeem and rediscover the Quaid's commitments to the issues of Kashmir and Palestine."
Allama Nasir Abbas, Senator Farhatullah Babar, Senator Pir Sabir Shah, Mazhar Barlas and others also spoke.
https://www.dawn.com/news/1485558/muslim-countries-urged-to-play-role-on-al-quds-issue
--------
Study Finds Pro-Iran Social Media Deception Becoming 'More Sophisticated'
May 29, 2019
Michael Lipin
A U.S. cybersecurity company says a recently discovered pro-Iran social media network that engaged in deceptive targeting of Americans is more sophisticated than a similar campaign it identified last year.
In a report published Tuesday, California-based FireEye said it recently uncovered a network of English-language social media accounts that engaged in "inauthentic behavior and misrepresentation" in support of "Iranian political interests." It said it made the determination about the network's support of Iranian political interests with "low confidence."
FireEye's report said some of the network's users adopted fake social media personas to pose as American journalists and activists espousing progressive and conservative political stances, while others "impersonated real American individuals, including a handful of Republican political candidates that ran for House of Representatives seats in 2018."
It said the account owners used the fake and impersonated personas to persuade U.S. and Israeli media outlets to publish news commentaries, lobby journalists to cover specific topics, and conduct audio and video interviews with U.S. and Britain-based individuals.
In comments to The Washington Post published Wednesday, FireEye senior manager Lee Foster said the network's theft of real-world identities and attempts to engage with specific, highly influential individuals online represented a "more sophisticated" operation than what it called an "Iranian influence campaign" that it uncovered in August 2018.
It said the prior campaign involved inauthentic news sites and social media accounts that promoted pro-Iran political narratives and appeared to originate within Iran.
In separate remarks to NBC News, Foster, who leads FireEye's intelligence team, said the newly uncovered pro-Iran social media network shows that "actors who engage in this type of influence activity leverage all manner of different tactics and techniques that stretch across a wide variety of media and platforms." American society must figure out a way to effectively tackle the issue, he added.
U.S. social media giants Facebook and Twitter responded to FireEye's disclosure of the more sophisticated pro-Iran network by issuing statements saying they had suspended the network's accounts, which they said originated in Iran. They did not identify the users of those accounts.
Facebook said it removed 51 personal accounts, 36 pages, seven groups and three Instagram accounts involved in the network Tuesday, after investigating "coordinated inauthentic behavior" based on a tip shared by FireEye.
A Twitter spokesperson told U.S. media that it removed 2,800 accounts that were part of the newly identified network in early May. But Twitter said its investigation into the accounts was ongoing and criticized FireEye for not sharing its findings with the company before publishing them.
It said FireEye's behavior was "outside standard, responsible industry norms" and "harms the credibility of the security research community, whose insights we support and appreciate."
FireEye declined to comment on Twitter's criticisms when contacted by VOA Persian on Wednesday.
A FireEye spokesperson also declined to say what more the U.S. government and social media companies should do in response to its latest report, saying that was outside the scope of its findings.
https://www.voanews.com/a/study-finds-pro-iran-social-media-deception-becoming-more-sophisticated-/4938394.html
--------
Sudan protesters threaten military with civil disobedience
30 May 2019
Sudan's protesters are threatening a civil disobedience campaign if the ruling military refuses to hand over power to civilians.
The threat comes after a two-day strike meant to pressure the military showed no tangible effects.
The coalition representing the protesters and opposition groups - known as Forces for the Declaration of Freedom and Change - claims the strike was a success.
It also chastised the security forces for intimidating the strikers by firing warning shots.
Gunfire killed a female street vendor late on Wednesday.
Saddiq Farouk, head of the Sudanese Professional Association that's been behind the protests that drove longtime ruler Omar al-Bashir from power last month, said the military's stand would lead to "more escalation."
Negotiations between the protesters and the military about the handover of power have stalled.
https://english.alarabiya.net/en/News/middle-east/2019/05/30/Sudan-protesters-threaten-military-with-civil-disobedience.html
--------
Ashin Wirathu Incited Massacre, but Insulting Aung San Suu Kyi Was the Last Straw
By Hannah Beech and Saw Nang
May 29, 2019
SITTWE, Myanmar — Ashin Wirathu, a radical Buddhist monk in Myanmar, has been charged with sedition over what prosecutors say are defamatory remarks he made about the nation's civilian leader, the Nobel laureate Daw Aung San Suu Kyi.
The most notorious of a band of extremist monks, Ashin Wirathu has been traveling the country delivering diatribes against Myanmar's minority Muslims and accusing Ms. Aung San Suu Kyi's government of foiling the military's efforts to defend the Buddhist-majority nation against what he calls a Muslim onslaught.
In one speech this month, Ashin Wirathu said that the civilian government was funded by foreigners and that a member of the government was "sleeping with a foreigner."
Ms. Aung San Suu Kyi was married to a British academic who died of cancer in 1999 while she was under house arrest by the military junta that controlled the country for nearly half a century.
For years, Myanmar's military has systematically persecuted members of the country's Rohingya Muslim minority. A 2017 campaign of murder, rape and arson constituted genocide, according to United Nations experts.
Most Rohingya have since fled from Myanmar's far western Rakhine State to neighboring Bangladesh. But Ms. Aung San Suu Kyi, who was awarded the Nobel Peace Prize in 1991 "for her nonviolent struggle for democracy and human rights," has refused to criticize the military over the atrocities carried out against the largely stateless Muslim minority.
Supporters of Ms. Aung San Suu Kyi in Yangon in 2017. Ashin Wirathu accused her government of foiling the military's efforts to defend the Buddhist-majority nation against what he calls a Muslim onslaught.
Ashin Wirathu and other ultranationalist monks paint Myanmar as a peaceful Buddhist land being overrun by Muslims, even though they made up only about 5 percent of the population even before the majority of Rohingya were expelled from the country. The military junta jailed Ashin Wirathu for eight years for inciting hatred.
In 2014, two years after Ashin Wirathu's release, nationalist monks formed a group called the Association for the Protection of Race and Religion, known by its local acronym, Ma Ba Tha. The group, which gained national membership and enthusiastic support particularly from women, pushed successfully for laws making it more difficult for Buddhist women to marry outside their faith.
But in 2017, before the worst of the violence against the Rohingya, Myanmar's state body governing Buddhism banned Ashin Wirathu from public preaching for a year, a prohibition that the monk protested by posting pictures of himself online with an "X" taped over his mouth. The same body also banned Ma Ba Tha, but the group merely changed its name and continued its activities.
Even as Ashin Wirathu was punished by the state monastic authority, he continued to roam the country to deliver his anti-Muslim sermons, including in Rakhine State, home to the Rohingya. Soon after the ethnic cleansing campaign began in 2017, he was pictured in the state news media on a tour of Northern Rakhine, the epicenter of the anti-Rohingya violence.
In his hate-filled sermons, delivered in a deceptive monotone, Ashin Wirathu has referred to Muslims as "crazy dogs" that are "breeding so fast," "stealing our women, raping them" and "would like to occupy our country."
He has instructed Buddhists to "make your blood boil" to ward off Muslims, whom he accuses of using hyperfertility to inundate Buddhist-majority nations.
At a rally last year in Yangon, Myanmar's commercial capital, Ashin Wirathu said that the day Myanmar officials were brought before the International Criminal Court, which is conducting a "preliminary examination" of the Rohingya expulsion, was "the day that Wirathu holds a gun." Such militant statements go against the peaceful tenets of Buddhism, but Ashin Wirathu has said that extreme times require extreme measures.
Although Ashin Wirathu had a poster of Ms. Aung San Suu Kyi decorating the wall of his wooden monastery in the city of Mandalay, he has accused her political party, the National League for Democracy, of secretly supporting a Muslim agenda.
Monks at Ywama Monastery in Yangon, which is known to support Ma Ba Tha, a Buddhist nationalist group.
During Myanmar's decades of military rule, many of the party's leaders were imprisoned, including Ms. Aung San Suu Kyi, who was freed in 2010. In 2015 elections designed to establish a military-civilian hybrid government, her party won by a landslide. But unlike in previous elections, it did not field any Muslim candidates.
Already, anti-Muslim sentiment was festering across the country, with extremist monks cheering on the persecution of the Rohingya and other Muslims.
This month, a group of nationalists in Yangon stormed Muslim prayer halls set up for the holy month of Ramadan. Local officials have called for the arrest of the mob's leaders, but they have gone into hiding.
Myo Thu Soe, a police spokesman, said that while charges against Ashin Wirathu were filed on Tuesday, the police had not yet received an arrest warrant for Yangon, where aides said Ashin Wirathu arrived on Wednesday to meet with the state Buddhist authority. That meeting was later canceled.
"I'm in Yangon. I am not hiding," Ashin Wirathu told The Times on Wednesday. "They can come arrest me. I'm not afraid of prison."
Ashin Wirathu's supporters have railed against the government religious body for its actions against radical monks.
"They are just always trying to arrest monks," said U Yarza, one of Ashin Wirathu's aides. "It's very disappointing for the country's Buddhism."
Ashin Wirathu "does not fear anything even though he will be arrested," he said, adding, "He is always doing the right things for our country."
https://www.nytimes.com/2019/05/29/world/asia/myanmar-wirathu-monk-buddhism.html
--------
India
Shopian: Encounter underway between security forces and militants
May 31, 2019
An encounter broke out between security forces and militants in Jammu and Kashmir's Shopian district on Friday.
According to a police official, based on inputs about the possible presence of militants, security forces launched a cordon and search operation in Dragad Sugan area of south Kashmir. A gunbattle erupted after militants fired upon the security forces, leading to the encounter.
The exchange of fire is underway, the official added.
https://indianexpress.com/article/india/shopian-encounter-underway-between-security-forces-and-militants-5757630/
--------
Two LeT militants killed in encounter in Sopore
May 31, 2019
Two Lashkar-e-Taiba(LeT) militants were killed in an encounter between militants and security forces in North Kashmir's Sopore on Thursday.
A J&K police spokesperson said on a credible input, a cordon and search operation was launched jointly by police and security forces in Dangerpora area of Sopore on Thursday.
"During the search operation, the hiding terrorists fired on the search party. The fire was retaliated leading to an encounter," the spokesperson said.
In the ensuing encounter, two militants were killed and the bodies were retrieved, said police. Police said slain militants have been identified as Naseer Ahmad Mir and Asif Ahmad War. Both the killed militants were residents of Sopore, as per police records were affiliated with outfit LeT. This is the third encounter in the Valley over the past two days.
https://indianexpress.com/article/india/two-let-militants-killed-in-encounter-in-sopore-5757502/
--------
Pakistan
OIC calls for peaceful resolution of Kashmir issue, claims Pakistan
May 30, 2019
ISLAMABAD: Pakistan on Thursday claimed the Organisation of Islamic Cooperation (OIC) has expressed "deep concern" on the Kashmir situation and called for its peaceful resolution.
The IOC is an international organisation consisting of 57 member states, with 53 countries being Muslim-majority nations.
In a meeting of the OIC Contact Group on Jammu and Kashmir held in Jeddah on Wednesday on the sidelines of the 14th Islamic Summit, the secretary general of the grouping "expressed deep concern" over the situation in Jammu and Kashmir, the Pakistan Foreign Office said here.
He also urged the government of India "for a peaceful settlement of the dispute, in accordance with the wishes of the Kashmiri people and the UN Security Council Resolutions", it said.
New Delhi has always maintained that Jammu and Kashmir is an integral part of India and the matter is strictly internal to the country.
https://timesofindia.indiatimes.com/world/pakistan/oic-calls-for-peaceful-resolution-of-kashmir-issue-claims-pakistan/articleshow/69581556.cms
--------
Pakistani activists battle Chinese marriage scams
May 31, 2019
Father Morris Jalal felt alarmed when one of his catechists shared the news that a young female member of his church in Lahore, in Pakistan's Punjab province, was about to marry a Chinese businessman, especially in light of recent stories about human trafficking between the two countries.
The Capuchin priest immediately summoned the woman's family to his parish office.
"Her mother, a housemaid, was quite adamant in arguing that her daughter's foreign fiancé had converted to Christianity," Father Jalal told ucanews.com.
"They'd even accepted 80,000 rupees (US$530) from him, including the hospital expenses for a 23-year-old member of their family who had recently been injured in a motorbike accident," he said.
The priest decided to meet the Chinese man to assess whether his intentions were genuine.
"I asked him to make the sign of cross, and he had no idea what that was. Later, the girl confessed she'd only agreed to the wedding to support her disabled father," he said.
Loath to see an innocent young woman exploited, Father Jalal threatened to report the family to the police as possible accessories to human trafficking.
Upon hearing the news, over 400 locals in Lahore's Mariam Nishat Colony gathered at the priest's office this January. One parishioner even started broadcasting about the incident live on Facebook.
"The Chinese man gave the family an ultimatum: return my money or hand over the girl. So I took advantage of the fact we had a large (Muslim) crowd supporting us," Father Jalal said.
"I spoke up about similar cases of abuse against Christian teenagers in our country (by foreigners), and the man left town within two days," he added.
"After consulting with our parish council, I paid him back the 80,000 rupees and in the process saved a poor soul. A few weeks later, we learned that he had wed another girl in Faisalabad city (also in Punjab)," the priest noted.
"Clearly he just wanted to find a wife as quickly as possible. And in such phony marriages as these, there can be no genuine sense of commitment or love."
Father Jalal is now leading a social media campaign against mixed marriages between Pakistani women and Chinese husbands.
Catholic Churches in Pakistan are also warning parishioners against falling victim to this trend, which has skyrocketed with the growing influx of Chinese traveling to the Islamic Republic to work on projects related to the China-Pakistan Economic Corridor (CPEC), a 60-billion-dollar project that was launched in 2015.
The CPEC encompasses a planned network of roads, railways and energy projects linking China's resource-rich Xinjiang Uyghur Autonomous Region in the west of the country with Pakistan's strategic Gwadar Port on the Arabian Sea.
Cracking down on traffickers
Earlier this May, the Federal Investigation Authority (FIA) arrested suspected members of a prostitution ring during a crackdown launched across Punjab province.
They included more than 40 Chinese nationals and eight locals suspected of being employed to help them broker transnational marriages. The abettors include lawyers, religious leaders, and translators.
According to media reports, the gang operates marriage bureaus in China.
Saleem Iqbal a Lahore-based activist who provides legal aid to Christian girls seeking to divorce their Chinese husbands, claims the gang charges its Chinese "clients" between US$130,000 and $165,000 for a Pakistani bride.
"The ringleader usually pretends to be an expert who has been hired to complete a CPEC power project in the area," he said.
"The Pakistani agent gets about 70,000 rupees ($461) for each bride they help find, religious leaders can charge up to five lakh ($3,300), and the parents of the girl or woman can also get five lakh," he said. One lakh equals 100,000 Pakistan rupees.
"The newlyweds then stay in rented flats for a month while the bride learns some Mandarin and prepares her travel documents," he said.
"The gangs even prey on girls with mental and physical disabilities. But it seems like no one pays any attention if they are Christian girls," he added. "Our cries are only heard when Muslim girls started registering complaints against the Chinese."
At the end of May, a court in Lahore remanded several Chinese gang members over alleged fake marriages, forced prostitution, and organ harvesting involving Pakistani girls in China.
The case was due to be heard on June 10.
Diplomatic pressure
China's Ministry of Public Security has sent a task force to cooperate with Pakistani authorities in their crackdown against human traffickers.
"If any (Chinese) organization or individual commits a crime in Pakistan under the banner of cross-border marriage, China supports Pakistan in cracking down on it in accordance with Pakistan's laws," a spokesperson for the Chinese embassy said in a statement issued May 10.
However, the statement added that some of the reports had been fabricated and called for more responsible reporting from the media.
The Chinese embassy has also refused to dispense visas to 90 Pakistani women who planned to travel to China with their spouses.
During his recent visit to the country, Chinese Vice President Wang Qishan remarked on the strength of the bilateral relationship and expressed hope they would continue to safeguard each others' interests.
Meanwhile, videos from Pakistani-Chinese couples are now surfacing on social media to counter the claims of sham marriages.
Zhao Lijian, deputy chief of mission (DCM) for the Chinese embassy in Pakistan, recently shared a video of a girl sitting comfortably with her Chinese husband while narrating a story about their happily married life.
"These are lies that Pakistani girls are being trafficked to China for forced prostitution or the sale of organs," he tweeted.
"Most marriages between China and Pakistan are good. Illegal marriage brokers shall be punished — not brides and bridegrooms."
Zhao said China was investigating 142 cases of transnational weddings that were registered last year to determine whether they were authentic.
The FIA believes about 1,500 young Chinese have married Pakistani girls to date, with most of the victims belonging to poor Christian families from central Punjab.
Jamil Ahmad Khan Mayo, deputy director of the FIA's Punjab bureau, claims some fall victim to the organ-harvesting trade.
Father Jalal described the videos promoted by the embassy as fake, scripted pieces of propaganda.
"Most of the women seem harassed. Some were lucky to escape and file complaints with the Pakistani High Commission," he said.
"I personally know of one woman who was raped by five men upon reaching China. Another victim from Faisalabad got pregnant and is now living with nuns in Lahore, where she is receiving psychological support," he added.
"Owing to diplomatic pressure, many affected families have refused to speak to the media or share their stories at awareness seminars. They are trying to prevent their daughters from being stigmatized by our society."
According to Human Rights and Minority Affairs Minister Ijaz Alam Augustine, two pastors have been arrested from Faisalabad for issuing fake baptism certificates to Chinese nationals. The Chinese are presumed to have used these to convince their fiancées' parents that they had genuinely converted to Christianity, in order to facilitate their marriages.
"These so-called pastors belonged to unregistered ministries. The marriages were hidden and urgent, and the conversions were carried out in the blink of an eye," the minister said.
"I blame this on greedy parents selling off their daughters without any real verification of who their suitors are," he added.
"This issue has been raised at the National Assembly. We are now cancelling these controversial marriage deeds that were registered at union councils."
Human Rights Commission of Pakistan council member Hina Jilani urged Islamabad to take action against suspected human traffickers.
"The Chinese government may be in denial, but there is already a body of evidence regarding organized crime. We demand a transparent investigation without any political influence," Jilani said.
Full report at:
https://www.ucanews.com/news/pakistani-activists-battle-chinese-marriage-scams/85294
--------
Govt report blames PTM MNAs for North Waziristan incident
Ismail Khan
May 31, 2019
PESHAWAR: An internal government document has pinned blame on two PTM-affiliated parliamentarians for instigating protesters at a military check post in North Waziristan that led to the death of 13 of them besides a soldier and causing injuries to 25 others.
The two-page Special Situation Report, titled "Clash and Casualties in North Waziristan District" and submitted to the government by the deputy commissioner of North Waziristan on May 28, provides by far the most detailed account of the incident at a military check post in Kharqamar on Sunday.
On the other hand, the Pashtun Tahaffuz Movement (PTM) contests the government account and blames security forces for firing at unarmed civilians. There is, however, no independent corroboration of either of the versions.
Recounting events leading to the unrest, the deputy commissioner said in the official report, Tochi Valley, particularly Dattakhel, Alwara, Admi Kot, Doga Macha, Kharqamar, Degan, Boya and other areas, had been hot spots and troublesome with regard to maintenance of law and order.
"Security forces have regularly been targeted either in the form of physical attacks, ambushes, fire raids, rocket attacks or improvised explosive devices," he said.
According to the official, on April 29, an army convoy in Dattakhel was ambushed resulting in the martyrdom of three soldiers and injuries to four others.
Similarly, on May 1 multiple attacks were launched on fencing teams in the Alwara area which again resulted in the martyrdom of four soldiers and injuries to 17 others.
That was followed by another attack on May 5 in Doga Macha as a result of which one soldier was martyred while three others were injured.
To clear the area of terrorists and make it safe, the security forces launched an operation on May 24 during which two suspects were detained and a soldier was wounded.
To protest the detention of the two suspects, residents of Doga Macha village marched towards the Kharqamar check post, damaged the security barrier and raised anti-state slogans, the report said. Army showed restraint and did not respond.
On May 25, it said, after negotiations with a jirga of 12 notables in Boya, the authorities agreed to release one of the suspects on the condition that the protesters would end their sit-in.
"However, on the instigation of MNA Ali Wazir and MNA Mohsin Javed Dawar, the protesters again gathered near the check post at night and awaited the arrival of the parliamentarians," the report said.
On May 26, it said, the two parliamentarians entered North Waziristan tribal district from Saidgai check post and reached Kharqamar check post at 09.30am, along with about 300 supporters.
"Troops at the first barrier requested the MNAs to join the protesters' camp using the alternate route and not the main road but in return, Ali Wazir used abusive language against the Army and instigated the crowd to attack the post," the report alleged.
"Protesters started intense stone pelting and armed men with parliamentarians also started firing at the post. Army fired warning shots and asked protesters not to get close to the post and stop the fire immediately," the report said.
However, the post came under fire from multiple directions from the distance of 100 metres to 200 metres. "Meanwhile, protesters charged at the post and reached within troops' deployment and tried to snatch weapons," it said.
"At this stage, Army soldiers opened fire at the positions across the causeway from where the fire was being received. Fire was opened for a very short duration," it said. However, bullets from "miscreants hit a number of protesters and the MNAs vehicles. Firing stopped within a short time of this activity, leaving behind a number of casualties on the road and the nearby nullah", it said.
Subsequently, personnel of the Quick Reaction Force were called in who shifted the dead and the injured to the Army set-up in Boya.
Initially, the report said, only two bodies were found within 40/50 metres of the post, however, later, six bodies were found 150/400 metres away from the post. Five more bodies were found by patrolling troops at night approximately 1,500 metres away from the site of the incident.
The death toll among the locals, it said, stood at 13 with 25 wounded. The military suffered one death and seven injuries.
MNA Wazir was arrested with seven individuals from the nullah while he was fleeing while MNA Dawar escaped to Hamzoni/Darpakhel village, the report concluded.
PTM's version
Mohsin Dawar, in an interview with an international media outlet, said he and his colleague Ali Wazir were on their way to show solidarity with the protesters at Kharqamar.
"There were two barriers on the check post", Mr Dawar said, speaking in English. "The initial one (barrier) was to stop the people coming from this side. The second one was to stop people from coming from the other side."
He said they approached the army officials and asked them to let them "go and reach the people". He said they crossed a row of army personnel and managed to cross the second barrier.
"When we reached the people who were protesting, they started shouting (slogans) to welcome us. When they were chanting all of a sudden, I heard firing from the back side," the MNA said.
"Initially, I thought it was aerial firing but when I saw two people on my left and right falling and I saw them bleeding, I realised that they have been shot."
Full report at:
https://www.dawn.com/news/1485590/govt-report-blames-ptm-mnas-for-north-waziristan-incident
--------
Pak authorities arrest 3 JuD members from Punjab province
May 31, 2019
LAHORE: Three members of the Mumbai attack mastermind Hafiz Saeedled Jamaat-ud-Dawa have been arrested on the charges of terror financing in Pakistan's Punjab province, amid pressure from the global community on Islamabad to rein in the militant groups.
In a statement issued here late Thursday, the Counter Terrorism Department (CTD) of Punjab police said it arrested the three members during a raid on their hideout in Faisalabad, some 150 kilometres from Lahore.
"Millions of rupees have been recovered from their possession which they had collected for terror financing," it said.
The CTD also said a report had been submitted to the Anti-Terrorism Court in Faisalabad against them.
Last week, the Pakistani authorities arrested over 10 members of the Jaish-e-Mohammad (JeM) terror group in Punjab on similar charges.
A nation-wide crackdown against terror financing has been underway, police said.
The Pakistan government has launched a crackdown against the outlawed organisations under the National Action Plan 2015 to eliminate militancy and extremism from the country's soil.
The Imran Khan-led government has also announced the freezing of accounts and seizure of assets linked to organisations banned by the UN Security Council.
Jamaat-ud-Dawa (JuD) chief Saeed has been keeping a low profile after Prime Minister Imran Khan-led government took control of the JuD and its wing Falahai Insaniat Foundation's (FIF) properties, including seminaries and mosques, across the country.
On February 21, the Pakistan government announced it had banned the JuD and FIF, amid intense global pressure to rein in the militant groups following the February 14 Pulwama terror attack that killed 40 CRPF jawans.
Saeed has been barred from entering the JuD headquarters in Lahore and is reportedly spending most of his time at his Jauhar Town Lahore residence.
Saeed's brother-in-law Hafiz Abdur Rehman Makki was also arrested this month on charges of making for hate speech and criticising the Pakistan government's action against 'terror' financing.
He is detained at camp jail Lahore for 90 days under a public security order.
According to officials, JuD's network includes 300 seminaries and schools, hospitals, a publishing house and ambulance service. The two groups have about 50,000 volunteers and hundreds of other paid workers.
The JuD is believed to be the front organisation for the Lashkar-e-Taiba (LeT) which is responsible for carrying out the Mumbai attack that killed 166 people. It had been declared as a foreign terrorist organisation by the US in June 2014.
The US Department of the Treasury has designated its chief Saeed as a Specially Designated Global Terrorist, and the US, since 2012, has offered a $10 million reward for information that brings Saeed to justice.
Full report at:
https://timesofindia.indiatimes.com/world/pakistan/pak-authorities-arrest-3-jud-members-from-punjab-province/articleshow/69591935.cms
--------
'Terror bid foiled' as Quetta police kills alleged suicide bomber outside Imambargah
Syed Ali Shah
May 31, 2019
Quetta police on Thursday killed an alleged suicide bomber in the city's Mecongi road area when he attempted to gain entry into Imambargah Nasirul Aza, according to Deputy Inspector General (DIG) of Police Abdul Razzaq Cheema.
A policeman was also injured when the bomber, reportedly dressed in a woman's attire, hurled a hand-held bomb towards the Imambargah, the DIG said, adding that a "major terror bid has been foiled."
The injured policeman was rushed to the nearby civil hospital for medical treatment. The doctors later described his condition as "out of danger".
The bomber was carrying almost 12 to 15kg of explosives, an official of the bomb disposal squad who wished not to be named told DawnNewsTV.
Following the incident, additional police force reached the crime scene and initiated their investigation. There was no immediate claim of responsibility for the attack.
The Imam Bargah Nasirul Aza is located in the heart of Quetta city and has been targeted in the past as well.
Security has been beefed up in and around Quetta in anticipation of Jumatul Wida and Youmul Quds.
Chief Minister Jam Kamal Khan Alyani "acknowledged and praised the police constable's successful foiling of the terror bid", which he said "saved many previous lives".
The chief minister announced a Rs1 million prize and a certificate for the Balochistan Constabulary official who "stopped the alleged bomber with little regard for his own life".
Full report at:
https://www.dawn.com/news/1485520/terror-bid-foiled-as-quetta-police-kills-alleged-suicide-bomber-outside-imambargah
--------
Security forces foil terror bid outside Imambargah in Quetta
May 31, 2019
The security forces on Thursday foiled a terror bid outside an Imambargah on Mecangi Road in Quetta and arrested the terrorist.
The police said that the suicide bomber tried to enter the Imambargah in a ladies dress threw a hand grenade at the police but the police personnel opened fire at him, foiling his malicious plan. A guard was also injured in the firing of the terrorist.
DIG Abdul Razzaq Cheema said that the injured guard had been shifted to the civil hospital. He also said that the police officials must be praised for their bravery.
Full report at:
https://www.pakistantoday.com.pk/2019/05/30/security-forces-foil-terror-bid-outside-imambargah-in-quetta/
--------
Southeast Asia
Mahathir proposes common Asia trading currency
May 31, 2019
TOKYO: East Asia should consider a common regional trading currency based on gold to promote commerce, and free the region from relying on dollar transactions, Malaysia's Prime Minister Mohamad Mahathir said on Thursday.
Mahathir said the proposed currency could be used for regional trade, but would not replace national currencies for use at the domestic level.
"In the Far East if you want to come together, we should start with a common trading currency, not to be used locally but for the purpose of settling of trade," he said at the Future of Asia forum in Tokyo.
"At the moment we have to depend upon the US dollar but the US dollar is also not stable. So the currency that we propose should be based on gold because gold is much more stable," he added.
He said the exchange rate of the regional currency would "relate to" the performance of individual countries and would help harmonise regional trade.
"That way we know much we owe, we know how much have to pay, in the currency of east Asia." Mahathir, who is serving his second term in office after storming to a shock election victory last year, has a reputation as something of a financial maverick.
In 1998, he defied international experts and imposed capital controls to shield the economy amid a regional financial crisis, and he is a longtime critic of currency trading.
https://www.dawn.com/news/1485638/mahathir-proposes-common-asia-trading-currency
--------
Malaysia arrests 3 terror suspects with Islamic State links
30 May 2019
KUALA LUMPUR: Malaysian police have arrested three terror suspects, Malaysia's police chief Abdul Hamid Bador said on Thursday (May 30).
The suspects - a Malaysian man and two foreigners aged between 28 and 42 - were arrested during an operation conducted by the Special Branch Counter Terrorism Division from May 24 to May 30, Abdul Hamid said in a statement.
The first arrested suspect is a 42-year-old Malaysian contractor who was seized at Kuala Lumpur International Airport on May 17. He was leaving for Egypt with plans to ultimately head to Syria.
He had pledged his allegiance twice to Islamic State (IS) leader Abu Bakr al-Baghdadi via Facebook.
"The suspect is also a staunch believer of the Salafi Jihadi ideology which rejects the parliamentary democracy system and does not recognise the Malaysian government ... any Muslim involved in election is labelled as infidel and can be killed," Abdul Hamid said.
One of the foreigners to be arrested was a 20-year-old Indonesian man who worked as a labourer in Keningau, Sabah.
He is suspected of facilitating terrorist groups from Indonesia that were travelling to the southern Philippines to carry out suicide missions by way of Sabah.
"The suspect also channeled funds to Maute terrorist groups in southern Philippines and he also planned to fight in Syria," said Mr Abdul Hamid.
The last arrest was of a 28-year-old Bangladeshi who was captured on Thursday. The ship engine assistant possessed the necessary chemicals and expertise to produce improvised explosive devices (IEDs).
Another Indonesian suspect is still at large. Identified only as Marwan, he also served as a facilitator for IS members' travels.
Full report at:
https://www.channelnewsasia.com/news/asia/malaysia-arrests-3-terror-suspects-with-islamic-state-links-11581540
--------
Philippines announces June 5 as public holiday on Eid Al-Fitr
May 30, 2019
MANILA: Philippine President Rodrigo Duterte has declared June 5 a public holiday in observance of Eid Al-Fitr, which marks the end of Ramadan.
Although the Philippines is a largely Catholic country, a proclamation signed by Duterte stated: "The entire Filipino nation should have the full opportunity to join their Muslim brothers and sisters in peace and harmony in the observance and celebration of Eid Al-Fitr."
It said the aim of the decision is "to bring the religious and cultural significance of Eid Al-Fitr to the fore of national consciousness."
Meanwhile, the National Commission on Muslim Filipinos (NCMF) announced that a shipment of donated dates from Saudi Arabia had arrived at its central office.
A meeting was held to determine the method of distribution, and NCMF Secretary Saidamen Pangarungan gave instructions on how to divide the 1,250 boxes of dates among various regions and provinces. Each box contains 10 packs of dates.
A ceremonial handover of the 60 metric tons of pressed dates, as a gift to the Philippine government and people, was held at the Saudi Embassy in Makati City last Monday.
The Saudi ambassador to the Philippines, Dr. Abdullah Al-Bussairy, handed over the dates to NCMF representatives and the Department of Foreign Affairs.
Representatives from the Saudi Finance Ministry and the King Salman Humanitarian Aid and Relief Center (KSRelief) witnessed the handover.
Full report at:
http://www.arabnews.com/node/1504411/world
--------
Arab World
'Unite against terror,' Organization of Islamic Cooperation forum told
MOHAMMED AL-KINANI
May 31, 2019
JEDDAH: The preparatory meeting of foreign ministers of member states of the Organization of Islamic Cooperation (OIC) kicked off in Jeddah on Wednesday under the chairmanship of Foreign Minister Ibrahim Al-Assaf.
The meeting, which coincides with the OIC's 50th anniversary, is in preparation for the 14th ordinary session of the Islamic Summit Conference, which will begin in Makkah on Friday under the banner "Makkah Summit: Hand in Hand Toward the Future."
In his opening address, Al-Assaf said the Islamic world faces extremely dangerous challenges and changes, including interference in the internal affairs of countries, rising numbers of refugees and displaced people, and the spread of terrorism, extremism and sectarianism.
Countries need to take a serious stand and study the issues from all sides, adopting the best possible approach to dealing with them through a unified position and efforts, he said.
Al-Assaf said that the conflict with Israel remains the most important challenge facing the Islamic world.
The Palestinian cause is the "first issue" of Saudi Arabia, he said, in particular the regaining of Palestinian people's full legitimate rights and the establishment of an independent state with East Jerusalem (Al-Quds) as its capital in accordance with international resolutions and the Arab peace initiative backed by the decisions of consecutive Arab and Islamic summits.
"The international community must shoulder its political and moral responsibility to achieve this," he said.
Al-Assaf said that the Kingdom attaches great importance to stability in Yemen and condemns a continuing coup by Iranian-backed Houthi militias against the legitimate authority, which is "a clear example of Iran's continued interference in the internal affairs of countries, which must be rejected by OIC, as it is contrary to its charter and international charters."
He also affirmed the Kingdom's stand with Sudan and support for the transitional military leadership, along with measures taken in the interest of the Sudanese people.
The Kingdom backs sincere efforts to find a political solution that will preserve the unity and institutions of Syria and end the presence of sectarian terrorist groups, based on the Geneva outcomes, statements of the International Syria Support Group and relevant Security Council resolutions, Al-Assaf said.
He also affirmed the Kingdom's firm support for the sovereignty and unity of Libya, its territorial integrity and the rejection of foreign interference, calling on all parties in the country to unite, block and fight terrorist groups.
In his speech, Yousef Al-Othaimeen, secretary-general of the OIC, expressed his gratitude to King Salman and Crown Prince Mohammed bin Salman for Saudi Arabia hosting the summit and its preparatory meetings.
Al-Othaimeen also praised Saudi Arabia's support for the OIC and its generous contributions in serving Islamic causes.
He extended his thanks to Turkey for its hosting of the 13th summit and the outcome of the forum.
"There is no doubt that the unfortunate developments witnessed by some member states, and the deterioration of the security and humanitarian situation in some member states where there are conflicts urge us to intensify our discussions, and increase our efforts to establish security and peace in our region so as to ensure justice, decent life, development for present and future generations," he said
"These unprecedented current developments in our modern history should in no way distract our attention from our central cause, the Palestinian issue," he said.
Israeli policies and disregard for international legitimacy resolutions call for the OIC to further coordinate efforts to press for a global position toward consolidating peace, and put an end to the Israeli occupation and the suffering of the Palestinian people.
The OIC is closely following the situations in Yemen, Somalia, Libya, Syria, Afghanistan, Iraq, Mali, Sudan, Algeria, Guinea, Nigeria, Niger, Sierra Leone, Cote d'Ivoire, Djibouti, the Comoros and Central Africa along with others, he said.
"We are following with deep concern the bloody events against the security of the people of Jammu and Kashmir, the developments in the Nagorno-Karabakh region, the conditions of the Rohingya, the Muslim peoples of Turkish Cyprus, Bosnia and Kosovo and the situation of Muslim societies in the rest of the world," he said.
Al-Othaimeen said that extremism and terrorism remain one of the greatest threats to the region's security and stability, and to the whole world.
"Extremism and terrorism are aimed at undermining the cohesion of our societies, disrupting our member states' growth, and depleting their energies and capabilities," he said.
"Considering the dangers of these evil factors, we reaffirm the importance of coordinating our efforts in combating all forms of terrorism, in accordance with a comprehensive strategy that takes into account all the security, economic, cultural, social and intellectual dimensions associated with terrorism and extremism and the ways promoting for them or even leading to them.
"All in all, for our countries to avoid the risks of extremism and terrorism, we have to earnestly join hands to confront these evil acts.
"This can be achieved only in a framework of effective cooperation and solidarity among all Muslim countries, drawing on their noble values, strong civilizational ties and common interests," he said.
He added that the convening of the Islamic summit during the holy month of Ramadan and on this holy land reflect Saudi Arabia's concern for cooperation and coordination with the rest of the Islamic states to achieve these goals and to advance the reality of our Islamic world and put it in a place it deserves.
Pakistan's Foreign Minister, Shah Mehmood Qureshi, told Arab News that his country's message to the summit is that Muslims "should join hands, understand their individual concerns, and have a collective objective of peace and stability so that our region can develop like other developed part of the world.
"By not joining hands, how are we going to achieve what we want to achieve, if we do not sit and resolve our issues through diplomatic means? We should keep on joining hands as that is the only way forward," he said.
http://www.arabnews.com/node/1504476
--------
Arab League Summit commences in Mecca amid 'exceptional challenges'
31 May 2019
The Arab League Summit has commenced on Thursday, with the attendance of Saudi King Salman bin Abdulaziz and several Arab leaders at the al-Safa Palace in Mecca.
The summit started with a word from Tunisian President Beji Caid Essebsi, who said that recent developments in the region require joint coordination among Arab states, adding that the latest attacks on the UAE and Saudi Arabia threaten the security of the region and global trade.
Saudi Arabia's King Salman said that the emergency summit happened due to "exceptional challenges" that the region is facing, adding that Saudi Arabia's hand is extended to cooperate with the countries of the region, including the Iranian people, to promote development.
From his side, the Arab League Secretary-General Ahmed Aboul Gheit voiced a message that "Arabs do not turn others into enemies but they also do not accept injustice," adding that "Houthi militias have crossed the red line."
Egypt's President Abdel Fattah al-Sisi linked the security of the Gulf to his country's national security. "All means should be used to deter the perpetrators of the attacks on oil facilities in Saudi Arabia and the Gulf," he said.
Following Sisi's speech, King Abdulla II of Jordan reaffirmed that the security of the Gulf states is a fundamental pillar of the region's stability.
Speaking from a "difficult experience," Iraqi President Barham Salih said that the region is witnessing a crisis that foretells a war that will "destroy everything," adding that the principle of non-interference in internal affairs needs to be respected.
Affirming Salih's words, Kuwaiti Emir Sheikh Sabah Al-Ahmad Al-Jaber Al-Sabah expressed fear that the escalation facing the region will add to "previous wounds."
In his speech, Palestinian President Mahmoud Abbas rejected the concept of 'Peace to Prosperity' to solve the Palestinian issue, referring to the economic workshop hosted in Bahrain in cooperation with the United States to overture the latter's plan for peace between Israelis and Palestinians.
Sudan's head of the Transitional Military Council, Abdel Fattah al-Burhan, announced that his country seeks democratic elections involving all political factions. He also reiterated Khartoum's support for the Palestinian people and peace in Syria and Libya.
"This gathering in Mecca is a gathering of unity, faith and wisdom," said Lebanon's Prime Minister Saad al-Hariri in his speech.
Full report at:
https://english.alarabiya.net/en/News/gulf/2019/05/31/Arab-League-Summit-commences-in-Mecca.html
--------
Iraqi court sentences one French man and one Tunisian to death
MAY 29, 2019
BAGHDAD (Reuters) - An Iraqi court sentenced two men, a French citizen and a Tunisian, to death on Wednesday after finding them guilty of joining Islamic State, a prosecutor told Reuters.
The latest ruling brings the total number of French citizens facing the death penalty to seven, with another five French men due to stand trial next week on the same charges, and when they will likely face the same fate, he said.
"They all worked in the same terror group, the same evidence that was enough to convict the others is there to warrant the death penalty, but it is up to the judge," said the prosecutor, who requested anonymity because he was not authorized to speak to the media.
French Foreign Minister Jean-Yves Le Drian said on Tuesday that France was intensifying diplomatic efforts to prevent six of its citizens being executed in Iraq after they were sentenced to death for belonging to Islamic State.
Iraq is conducting trials of thousands of suspected Islamic State fighters, including hundreds of foreigners, with many arrested as the group's strongholds crumbled throughout Iraq.
The French government has refused to take back Islamic State fighters and their wives, although a handful of children have been repatriated. It has called the adults "enemies" of the nation, saying they should face justice either in Syria or Iraq.
With no recognized legal system in the Kurdish Syrian areas, Western countries have not opposed the transfer of some jihadists from the region to Iraq to face justice. More than a dozen French jihadists have already been transferred.
Full report at:
https://www.reuters.com/article/us-iraq-court-france/iraqi-court-sentences-one-french-man-and-one-tunisian-to-death-idUSKCN1SZ1YQ?il=0
--------
14 Islamic State terrorists killed in clashes with security forces in Mosul
by Mohammed Ebraheem
May 29, 2019
Mosul (IraqiNews.com) – Iraqi authorities announced on Wednesday that 14 Islamic State militants were killed in clashes with security forces in Mosul city.
"As many as 14 Islamic State terrorists, including senior leaders and suicide bombers, were killed during clashes with the Counter-Terrorism Service's air landing forces in Mosul," Baghdad Today quoted the Security Media Cell as saying in a press statement.
The operation, carried out based on intelligence data, targeted a terrorist hotbed of the Islamic State group in al-Hadar district in southwestern Mosul, the statement read.
Iraq declared the collapse of Islamic State's territorial influence in November 2017 with the recapture of Rawa, a city on Anbar's western borders with Syria, which was the group's last bastion in Iraq.
Full report at:
https://www.iraqinews.com/iraq-war/14-islamic-state-terrorists-killed-in-clashes-with-security-forces-in-mosul/
--------
Saudi King Salman Urges International Effort to Thwart Iran
May 30, 2019
MECCA, Saudi Arabia (AP) — Saudi Arabia's King Salman opened an emergency summit of Arab leaders in Islam's holiest city of Mecca on Friday with a call for the international community to use all means to confront Iran, but he also said the kingdom remains committed to peace.
King Salman delivered his remarks at Arab summits in Mecca that were hastily convened after a spike in tensions between Saudi Arabia and its rival Iran.
Tensions have also spiked between Tehran and Washington in recent weeks, with the U.S. sending an aircraft carrier and B-52 bombers to the Persian Gulf. The Trump administration's taken a hard line with Iran, first withdrawing from Tehran's nuclear deal with world powers last year, then imposing punishing economic sanctions on the country.
Saudi Arabia's effort to draw regional leaders to Mecca reflects the kingdom's desire to project a unified Muslim and Arab position on Iran.
Still, there were visible signs of tension and disagreement among the Arab officials gathered at the meetings, which began just before midnight on Thursday and ran into the early hours of Friday due to Ramadan, which practices include day-long fasts and extended evening prayers.
Morocco did not send its king amid a cooling of ties with Saudi Arabia, while Qatar sent its prime minister rather than its ruling emir amid a diplomatic standoff with Arab neighbors. Iraq, which lies on the fault line between Shiite Iran and the mostly Sunni Arab world, rejected the Arab League's final statement after the summit and was not a signatory to it.
All, however, condemned the alleged sabotage of four oil tankers off the coast of the United Arab Emirates and a drone attack on a key Saudi oil pipeline earlier this month.
Saudi Arabia accuses Iran of arming Yemeni rebels behind the pipeline attack. Iran denies being involved in the incidents.
In his opening remarks, King Salman called on the international community to thwart Iran's behaviors and for "using all means to stop the Iranian regime from interfering in the internal affairs of other countries, harboring global and regional terrorist entities and threatening international waterways."
He added that Saudi Arabia is keen to protect the region from the scourge of war and that its "hand remains extended for peace."
Iraq, meanwhile, struck a sharply different tone. President Barham Salih said in his remarks that Iran is a Muslim country and neighbor.
"We do not hope for its security to be targeted since we are sharing 1,400 kilometers (870 miles) of border and a number of relations," he told the gathering of Arab League heads of state.
"Honestly, the security and stability of a neighboring Islamic country is in the interest of Muslim and Arab states," he added.
Another summit in Mecca is expected on Friday, focusing largely on Palestinian statehood and independence. It will bring together leaders from the 57-nation Organization of Islamic Cooperation, which is headquartered in Saudi Arabia.
With a captive audience that included King Salman, Palestinian President Mahmoud Abbas used his speech in Mecca to slam the Trump administration's deal aimed at dealing with the Israeli-Palestinian conflict.
"I would like to reconfirm our absolute rejection of the American attempts to bring down international law and international legitimacy under what is called the 'Deal of the Century'," he said, adding that it attempts to replace "land for peace" with "land for prosperity".
Glimpses of the plan hint it will focus heavily on so-called economic peace while sidelining or ignoring the longstanding Palestinian goal of independence. The two-state solution continues to enjoy the broad support of the international community.
President Donald Trump's son-in-law and adviser Jared Kushner seeks to rally Arab Gulf states to back economic initiatives for Palestinians as part of the plan next month in Bahrain.
There are diverging policy differences among once clubby Gulf Arab states toward Iran, as well. Oman, for example, has relations with both Saudi Arabia and Iran and acts as a facilitator of talks.
The diplomatic standoff between Qatar and Saudi Arabia, the United Arab Emirates, Bahrain and Egypt has pushed the tiny nation closer to Iran.
Qatar's Prime Minister Sheikh Abdullah bin Nasser Al Thani attended the Mecca summits, marking the highest-level visit to Saudi Arabia by a Qatari official since the 2017 rift erupted.
Al Thani shook hands with his host, King Salman, but there was no eye contact with Abu Dhabi Crown Prince Mohammed bin Zayed and no visible pleasantries with Bahrain's King Hamad bin Isa Al Khalifa. Saudi Crown Prince Mohammed bin Salman very quickly shook the Qatari royal's hand, but they did not appear to exchange words.
Washington has tried unsuccessfully to mediate an end to the diplomatic standoff between its Gulf Arab allies. State Department spokeswoman Morgan Ortagus said Thursday the U.S. welcomes Saudi efforts to discuss Iranian threats in the region.
"Gulf unity is essential in confronting Iran, to confronting their influence, to countering terrorism writ large, and, of course, to ensuring a prosperous future for the Gulf," she said.
Upon their arrival at the airport in Saudi Arabia, leaders were shown Yemeni rebel military items, such as a destroyed drone, missiles and mortar shells used in the conflict with the Saudis. They were given a brief explanation of the weapons on display by Col. Turki al-Maliki, spokesman for the Saudi-led coalition at war in Yemen.
Meanwhile, Trump said this week the U.S. wasn't "looking to hurt Iran at all."
Full report at:
https://www.usnews.com/news/world/articles/2019-05-30/saudi-arabia-asks-nations-to-respond-to-iran-with-firmness
--------
Egypt: Court Upholds Execution of 17, Life Sentence of 19 in Church Bombings
29 May, 2019
A military court in Egypt rejected Tuesday the appeals in the bombing of three churches. It upheld the death sentences of 20 convicts, life sentence of 17, 15-year imprisonment for one and 10-year for another.
They were convicted of killing up to 80 persons in three terrorist bombings. The first targeted a church linked to the Coptic Orthodox Cathedral in Cairo in Dec. 2016, and was followed by two consecutive blasts in churches in Tanta and Alexandria in April 2017.
The charges include establishing two ISIS cells in Cairo and Qena. The indictment also included attacking security forces in the Negev, killing police officers, possessing and manufacturing ammunition and firearms, ISIS membership and receiving military training at ISIS camps in Libya and Syria.
The Alexandria military court issued in Oct. 2018 verdicts giving 17 defendants death sentences and 19 life sentences, nine received 15-year jail terms and one a 10-year rigorous imprisonment sentence.
ISIS increased its presence in Egypt five years ago after pledging allegiance to the extremist Ansar Bait al-Maqdis, which carried out terrorist operations mainly in north Sinai before launching other attacks in Cairo and the rest of Egyptian provinces.
Mahmoud Shafiq Mohammed Mustafa was identified as the suicide bomber who targeted Cairo's historic Coptic St. Peter church. On Dec.8, Amr Saad Abbas and Walid Abu al-Majd Abdullah came to him with explosive vests. They resided with him, then on Dec 9-10 they monitored the church and the next day he blew himself up, killing 29 people and wounding 45 others.
Full report at:
https://aawsat.com/english/home/article/1744701/egypt-court-upholds-execution-17-life-sentence-19-church-bombings
--------
Iraq breaks with Saudi on Iran during Mecca summit
May 31, 2019
Iraq has opposed the final statement of an emergency meeting in Saudi Arabia, which condemned what it called Iran's "interference" in countries of the Middle East region.
A statement by the (Persian) Gulf Cooperation Council and the communiqué issued after a wider summit both underlined the rights of Saudi Arabia and the United Arab Emirates (UAE) to defend themselves against Tehran.
The statements mainly cited concerns about the recent sabotage attacks against several ships off the UAE.
Both Saudi and Emirati officials have blamed the mysterious "sabotage" attacks on Iran while Iran denies any involvement.
"The absence of a firm deterrent stance against Iranian behavior is what led to the escalation we see today," King Salman told the two consecutive meetings late on Thursday night.
He also pointed to Iran's ballistic missile and nuclear programs as sources of concern, and expressed concern about what he described as Iran's threats to cripple global oil supplies by closing down the Strait of Hormuz in case the US seeks to zero out the Islamic Republic's oil exports.
Iraq, however, which maintains close ties with neighboring Iran and has strong ties with Washington as well, objected to the communiqué, which required "non-interference in other countries" as a pre-condition for cooperation with Tehran.
Iraqi President Barham Salih asked the gathering to support his country's stability, arguing that rising tensions with Iran could cause war. He voiced hope that Iran's security would not be targeted.
"We are watching before our eyes the escalation of a regional and international crisis which can turn into war that will engulf all. If the crisis is not managed well, then we will be faced with the danger of a regional and international confrontation which will bring tragedy to our countries," Salih said.
"The Islamic Republic of Iran is a Muslim country that is a neighbor to Iraq and Arabs. It is certain that we do not wish the security of Iran to be targeted. We share a common border that is 1,400 km long and a long history and relations, and it is also certain that the security of a fellow Islamic country is in the interest of Arab and Islamic countries. The region needs stability based on a mechanism of joint security that guarantees non-interference in internal affairs and the rejection of violence and extremism," he added.
The Mecca communiqué also said the Riyadh regime had all the rights to defend itself against retaliatory drone strikes by Yemen's Houthi Ansarullah fighters, after a number of drones flew hundreds of kilometers into Saudi Arabia and targeted two of the kingdom's oil pumping stations earlier this month.
Full report at:
https://www.presstv.com/Detail/2019/05/31/597352/Iraq-Iran-Mecca-Meeting-PGCC-Saudi-king-salman-Salih
--------
Arab leaders condemn Iran's Gulf actions, tell regime to stop funding terror
May 30, 2019
MAKKAH: Arab and Muslim heads of state on Friday denounced Iranian actions in the Gulf as destabilizing to regional security and urged that the International community takes "strict measures" against the Iranian regime.
In a gathering in Makkah early Friday, the Arab League heads of nations issued a final communique demanding that the Iranian regime must stop funding terror and and to abide by commitments it has made.
The leaders condemned the sabotage of four commercial ships in the Emirates, which has escalated tensions in the region and precipitated a summit in the Muslim holy city.
They asked the international community to stop Iran from obtaining nuclear capabilities.
The final communique also:
• denounced Iranian intervention in the Syrian crisis and its impact on Syria's unity;
• condemned the launching of Iranian-made ballistic missiles from Yemen toward Saudi Arabia;
• condemned Iran's interference in the affairs of Bahrain, and its support of terrorist groups there; and
• condemned Iran's occupation of three islands belonging to the United Arab Emirates (UAE).
The Gulf and Arab League emergency summits kicked off on Thursday in Makkah for the start of a trio of high-level summits after Saudi Arabian King Salman convened the gatherings earlier this month. The Organization of Islamic Cooperation (OIC) summit will be held later Friday, entitled the Makkah Summit: Hand in Hand Towards the Future (Together towards the Future).
Also on the agenda is Palestine, which Saudi Arabian foreign minister Ibrahim Al-Assaf spoke about on Wednesday at a preparatory conference saying: "I would like to emphasize that the Palestinian issue is a paramount issue for Saudi Arabia, in particular the Palestinian people's full legitimate rights and the establishment of an independent state with East Jerusalem as its capital."
He added: "Our Islamic world is facing the most serious challenges of interfering in its internal affairs."
OIC Secretary-General Yousef Al-Othaimeen said Houthi attacks against Saudi Arabia will be discussed at the Islamic Summit.
He told Saudi TV that all countries share common interests regardless of religion or race. He condemned interference in other countries' internal affairs.
Pakistani Foreign Minister Shah Mehmood Qureshi told Arab News that his country is willing to help resolve "longstanding issues" between Muslim countries.
"Pakistan believes that this region is in flux," he said. "Our message is that we have to join hands. We have to understand each other's concerns, and have a collective objective of peace and stability so that our region can develop like other parts of the world."
03:40 GMT: Arab Summit final statement: Confirms the unity and solidarity of the GCC, highlighting their unified stance
03:30 GMT: Arab Summit final statement: Iran has to stop supporting and financing Houthi and terrorist militias.
03:20 GMT: Arab Summit final statement: Condemns the sabotage of 4 commercial ships in the Emirates.
03:10 GMT: Arab Summit final statement: Condemns the Houthi militia attacks on Saudi oil tankers. The Houthi militia attacks are a dangerous threat against the region's security.
03:00 GMT: Sudanese head of transitional council: We condemn the attacks on Saudi Arabia and the emirates and we stand by our brothers against these attacks
02:50 GMT: Palestinian President Mahmoud Abbas: We do not accept any threat against Arab countries. We condemn the attacks on oil tankers in Saudi Arabia and the Gulf.
02:40 GMT: The Emir of Kuwait: Holding the Arab summit now shows the dangers we are facing today. We are afraid that the escalation in our region will deepen our previous wounds.
02:24 GMT: Iraq's President Barham Salih: Any attack on the Gulf security is an attack on the security of Arab and Islamic countries.
02:20 GMT: Jordan's King Abdullah II: The security of Gulf countries is the main pillar for the stability of the region. We stand by our Arab brothers to defend their interests and security.
02:15 GMT: Iraq's President Barham Salih says regional crisis may lead to war if not addressed properly. Iran is neighbor and its security should be preserved, hopes peace efforts will prevail in the region.
02:12 GMT: Egyptian President Abdel Fattah El-Sisi:We should strengthen our ability to face these terrorist threats and sources of threat in the region should be addressed.
02:09 GMT: Egyptian President Abdel Fattah El-Sisi: The attacks on oil tankers in Saudi Arabia and the Gulf are clear terrorist acts.
01:53 GMT: King Salman at Makkah Summit says our hand is extended to cooperate with the countries of the region, including the Iranian people, to promote development.
01:47 GMT: King Salman says the Iranian regime continues to break international laws.
01:43 GMT: King Salman says Iran is perpetrating terrorist acts directly or through proxies to undermine Arab security.
21:30 GMT: King Salman starts the summit with an address to the gathered dignitaries, citing the threat of Iran as the main reason for convening the summit.
21:10 GMT: The UAE delegation - led by Abu Dhabi Crown Prince Mohammed bin Zayed - have arrived at Safa Palace in Makkah, and have been received by King Salman and Crown Prince Mohammed bin Salman.
21:00 GMT: The Emir of Kuwait, King of Bahrain and Sayyid Shihab, advisor to Oman's Sultan Qaboos all arrive at Safa Palace in Makkah, where Saudi Arabia's Crown Prince Mohammed bin Salman joins them for the upcoming discussions.
20:45 GMT: Saudi Arabia's King Salman has started receiving Arab and Muslim leaders at Safa Royal Palace in Makkah ahead of a series of summits.
20:00 GMT: Abu Dhabi Crown Prince Mohammed bin Zayed lands in Saudi Arabia for the GCC Arab Summit in Makkah, closely followed by the presidents of Niger, Mali and Burkina Faso.
17:45 GMT: Some shots from the media center in the Four Point by Sheraton hotel where dignitaries and representatives from the various different countries are attending the Makkah summits, with messages from King Salman displayed in different languages.
17:15 GMT: The PM of Qatar has landed in Jeddah for the summits in Makkah.
16:25 GMT: Bahrain's King Hamad is now in Saudi Arabia for the summits. His kingdom will next month be hosting a workshop of Middle Eastern and other countries to discuss the international approach to a Middle East peace plan and the Palestinian issue.
15:45 GMT: We've also had the arrival of the Chadian president and the president of Afghanistan on Thursday who will also be attending one of the Makkah summits. The eyes of the Islamic world will certainly be on Saudi Arabia this weekend.
15:30 GMT: Another arrival, another Arab world leader - this time it is Tunisian President Beji Caid Essebsi who touches down in the Kingdom.
14:30 GMT: Iraqi President Barham Salih arrives in Saudi Arabia to attend the three Makkah summits.
14:05 GMT: The King of Jordan Abdullah II is met by the Governor of Makkah Prince Khalid bin Faisal as he also arrives for this week's talks in Makkah.
Full report at:
http://www.arabnews.com/node/1504256/saudi-arabia
--------
Makkah Grand Mosque authorities step up security measures
May 31, 2019
MAKKAH: Security and safety measures are being stepped up around the Grand Mosque in Makkah as the end of Ramadan nears, the Saudi Press Agency reported.
The director of crowd management at the Grand Mosque, Nizar Alaa' Eddine, said authorities were ready to cope with the huge numbers expected to visit the holy site in the coming days and that these efforts were being done in cooperation with security services and other government bodies.
"We are monitoring crowded sites, developing adequate solutions and studies and preparing daily reports about the capacity of the Grand Mosque to ensure a safe and comfortable environment for pilgrims and visitors to help them perform their pilgrimage with ease and peace," he said.
http://www.arabnews.com/node/1504511
--------
Mideast
Evidence of Iran being behind UAE tanker blasts will be presented: Bolton
30 May 2019
US National Security Adviser John Bolton said on Thursday that evidence of Iran being behind the UAE tanker blasts will be presented to UN Security Council as early as next week.
The threat from Iran is not over but quick action from the United States has helped deter it, Bolton said.
The US military has sent forces, including an aircraft carrier and B-52 bombers, to the Middle East in a move that US officials said was made to counter "clear indications" of threats from Iran to American forces in the region.
"I don't think this threat is over, but I do think you can make at least a conditional claim that the quick response and the deployment and other steps that we took did serve as a deterrent," Bolton told reporters during a visit to London.
Asked whether he was at odds with President Donald Trump, who said earlier this week that the US was not looking for regime change in Iran, he said: "The policy we're pursuing is not a policy of regime change. That's the fact and everybody should understand it that way."
Bolton said there was some prospect that evidence Iran was behind attacks this month on oil tankers in the Gulf would be presented to the United Nations Security Council next week.
"I don't think anybody who is familiar with the situation in the region, whether they have examined the evidence or not, has come to any conclusion other than that these attacks were carried out by Iran or their surrogates," he said.
https://english.alarabiya.net/en/News/middle-east/2019/05/30/Evidence-of-Iran-being-behind-UAE-tanker-blasts-will-be-presented-Bolton.html
--------
Hook: US will respond with military force if Iran attacks its interests
30 May 2019
The United States will respond with military force if its interests are attacked by Iran, the US Iran envoy said on Thursday as Arab leaders gathered in Saudi Arabia to discuss what they see as the threat from Tehran amid rising tensions.
But US Special Representative for Iran Brian Hook said US actions taken so far in the Gulf region, which include repositioning military assets, have had the "desired deterrent effect on the (Iranian) regime's risk calculations."
The US military has sent forces, including an aircraft carrier and B-52 bombers, to the Middle East in a move that US officials said was made to counter "clear indications" of threats from Iran to American forces in the region. Hook also said Lebanon's Hezbollah is showing signs that it is not in strong financial health.
Hook was speaking to reporters by phone ahead of emergency summits of Arab leaders in the Saudi city of Mecca due on Thursday to discuss drone strikes on oil installations in Saudi Arabia and attacks on four vessels, including two Saudi oil tankers, off the UAE coast earlier this month.
Tehran has denied involvement in either attack. The US is pursuing what it calls a "maximum pressure campaign" of sanctions against Iran to reduce its revenue streams from oil and other economic activities, in an attempt to curb what it sees as Tehran's disruptive policies in the region.
Responding to a question about China and India importing Iranian oil and whether it was possible for them to keep importing small amounts, Hook said there would be no more exceptions granted to sanctions against Iran oil imports.
Full report at:
https://english.alarabiya.net/en/News/middle-east/2019/05/30/Special-envoy-for-Iran-Many-feared-attacks-on-US-interests-did-not-happen.html
--------
Israel dissolves parliament as Netanyahu fails to form cabinet
30 May 2019
Israel faces an unprecedented snap election campaign - the second this year - after Prime Minister Benjamin Netanyahu failed to form a governing coalition and dissolved parliament instead.
Israel's newly elected Knesset dissolved itself early on Thursday.
The Knesset voted 74-45 in favor of dissolving itself and setting a new election date for September 17.
It's a shocking setback from Netanyahu, who had appeared to secure a comfortable win in last month's election.
But he was unable to build a parliamentary majority to rule because a traditional ally, AvigdorLieberman, refused to bring his Yisrael Beiteinu faction into the coalition.
Netanyahu, who has led Israel for the past decade, now faces another challenge to his lengthy rule.
Full report at:
https://english.alarabiya.net/en/News/middle-east/2019/05/30/Israel-dissolves-parliament-as-Netanyahu-fails-to-form-cabinet.html
--------
Muslims rally on Quds Day as US 'deal of century' looms
May 31, 2019
Iranians have taken to the streets to mark the International Qud Day after Leader of the Islamic Revolution Ayatollah Seyyed Ali Khamenei called this year's rallies more important than ever.
People in Tehran and other cities are flocking to main streets to support Palestinians who are facing the dangerous prospect of a sellout of their rights through a US plan called the "deal of the century".
Hamas leader Yahya Sinwar on Thursday sent a grave warning to Israel ahead of Quds Day and used the opportunity to reject US President Donald Trump's plan and a summit in Bahrain next month to promote it.
"Trump wants to sell al-Quds to the Zionists without paying a price," Sinwar said. "I call him from here and say that I and the Palestinian people will be demonstrating along the [Gaza] fence in light of Quds Day in numbers that have not been seen before."
Sinwar also warned to attack Tel Aviv and other cities with double the force if "the enemy dares to attack once again."
"We will not sell al-Quds …We believe liberation of al-Quds will come soon," he added.
The International Quds Day is a legacy of the late founder of the Islamic Republic of Iran, Imam Khomeini, who designated the day in solidarity with the Palestinians.
Since the 1979 Islamic Revolution in Iran, the International Quds Day has been held worldwide on the last Friday of the Muslim fasting month of Ramadan.
Trump's son-in-law Jared Kushner on Thursday met Israeli Prime Minister Benjamin Netanyahu in Jerusalem al-Quds to drum up support for the conference in Bahrain.
The Trump administration seeks to use the Bahrain meeting to bring Arab states traditionally opposed to the Israeli occupation of Palestinians lands into line.
Sinwar warned, "Anyone who deals with the issue of al-Quds is an enemy to us, and we have no dialogue with him."
Full report at:
https://www.presstv.com/Detail/2019/05/31/597362/Palestine-quds-day-rallies-Sinwar-Kushner
--------
Turkey says airstrikes 'neutralized' 19 PKK terrorists in northern Iraq
May 30, 2019
Turkish warplanes and attack helicopters have "neutralized" 19 PKK militants in a string of airstrikes targeting their hideouts in Iraq's semi-autonomous Kurdistan region, Anadolu news agency reports.
The Turkish military generally uses the term "neutralize" to signify that members of the Kurdistan Workers' Party (PKK) have been killed, captured or wounded.
"Four more PKK terrorists have been neutralized as part of ongoing Operation Claw in Hakurk region of northern Iraq," the state news agency quoted the National Defense Ministry as saying Thursday.
"Therefore, the number of terrorists neutralized so far as part of the operation has risen to 19" during the past four days, it added.
Turkish jets also destroyed weapon pits, shelters and ammunition stores used by PKK militants in the Avasin-Basyan and Metina regions of northern Iraq as part of the cross-border push, which commenced on Monday.
The Turkish air force has been carrying out operations against the PKK in Turkey's troubled southeastern border region as well as in northern Iraq and neighboring Syria.
Turkey, along with the European Union and the United States, has declared the PKK a terrorist group and banned it. The militant group has been seeking an autonomous Kurdish region since 1984.
The PKK accepted a shaky ceasefire with Ankara, but the truce collapsed in July 2015. Attacks on Turkish security forces have continued since then.
Full report at:
https://www.presstv.com/Detail/2019/05/30/597326/Turkey-airstrikes-PKK-Iraq-Hakurk
--------
Israel to construct over 800 new settler units in East Jerusalem al-Quds
May 30, 2019
Israeli officials are planning to construct hundreds of new housing units in East Jerusalem al-Quds irrespective of international outcry against the Tel Aviv regime's land expropriation and settlement expansion policies in the occupied Palestinian territories.
Palestinian Ma'an news agency reported on Thursday that 460 settler units will be constructed in Pisgat Ze'ev settlement, while another 345 will be built in Ramot neighborhood in the northern part of East Jerusalem al-Quds.
The report added that plans for the construction of the settler units had been approved two years ago.
Israeli settlers storm agricultural land in Ramallah
Meanwhile, dozens of extremist Jewish settlers have stormed an agricultural land in the al-Tira neighborhood of the central West Bank city of Ramallah, located 10 kilometers north of Jerusalem al-Quds.
An informed source, speaking on condition of anonymity, said the settlers performed prayers as well as acts deemed provocative by Palestinians, triggering clashes with local residents.
Israeli forces fired teargas canisters and stun grenades to disperse the crowd. There were no reports of casualties.
About 600,000 Israelis live in over 230 illegal settlements built since the 1967 Israeli occupation of the Palestinian territories of the West Bank and East Jerusalem al-Quds.
The UN Security Council has condemned Israel's settlement activities in the occupied territories in several resolutions.
Less than a month before US President Donald Trump took office, the United Nations Security Council in December 2016 adopted Resolution 2334, calling on Israel to "immediately and completely cease all settlement activities in the occupied Palestinian territories, including East Jerusalem" al-Quds.
Palestinians want the West Bank as part of a future independent Palestinian state with East Jerusalem al-Quds as its capital.
The last round of Israeli-Palestinian talks collapsed in 2014. Among the major sticking points in those negotiations was Israel's continued settlement expansion on Palestinian territories.
Trump backtracked on Washington's support for a "two-state solution" in 2017, saying he would support any solution favored by both sides.
Full report at:
https://www.presstv.com/Detail/2019/05/30/597310/Israel-to-construct-over-800-new-settler-units-in-East-Jerusalem-alQuds
--------
Video shows Islamic Jihad drones hitting Israeli tanks for first time
May 30, 2019
The al-Quds Brigades, the armed wing of the Palestinian Islamic Jihad movement, has for the first time released a video showing Israeli tanks struck with missiles fired from the resistance group's unmanned combat aerial vehicles (UCAV).
A video, obtained and released by the Lebanon-based Al Mayadeen television channel on Thursday, shows combat drones of the Gaza-based al-Quds Brigades targeting and successfully hitting Israeli tanks in a recent battle in unspecified locations.
No more details have been so far released on the exact date of the incident.
https://www.presstv.com/Detail/2019/05/30/597312/Palestine-alQuds-Brigades-Islamic-Jihad-Gaza-Israel-tank-drone
--------
Africa
Nigeria: Politicians Blamed for Fuelling Boko Haram Growth
29 MAY 2019
By Emeka Okonkwo
Abuja — Rising poverty, poor education and unemployment have been cited as major factors exposing youth to recruitment by the Boko Haram terror group in Nigeria.
Civil society organisations said by failing to address these issues, political leaders were complicit in the illegal recruitment of the youngsters by the Islamist sect.
"Politicians in the northeast region have leveraged religion as a tool to recruit the unemployed," said Isioma Nkemakolam, a researcher at the West African Network for Peace-building (WANEP).
She was speaking at a workshop on countering violent extremism, held in the capital Abuja.
"Such politicians have been complicit in the arming of Boko Haram," Nkemakolam said.
She stressed the need to empower the youth to be economically independent.
"When youths are gainfully employed, the chances of them being used as perpetrators of violence will greatly reduce," Nkemakolam said.
She urged government to ensure perpetrators of violence by the Boko Haram are held accountable.
"This should be done through the strengthening of judicial and legal processes."
The Boko Haram has killed an estimated 30 000 people and displacing 2 million others over the past ten years. The violence has spread to neighbouring Cameroon, Chad and Niger.
https://allafrica.com/stories/201905290271.html
--------
US airstrikes interrupt ISIS and al-Shabaab battleground
By: Kyle Rempfer
May 31, 2019
The U.S. appears to be stepping up airstrikes in northern Somalia's Golis Mountains, where the country's Islamic State affiliate and al-Shabaab have been battling for territorial control.
On Sunday, the U.S. conducted an airstrike that killed three al-Shabaab militants in the Golis Mountains. This was the sixth airstrike in the last month against IS-Somalia and al-Shabaab in the region.
"We constantly assess and exploit intelligence sources as they develop," U.S. Africa Command spokesman John D. Manley said in an email. "In coordination with the Federal Government of Somalia, the last few days presented opportunities to successfully reduce terrorist influence and activity in the Golis Mountains."
AFRICOM maintains that the airstrikes help to keep militant leadership and recruiting efforts in a state of flux, though al-Shabaab remains a lethal insurgent group in many rural areas across the country.
"Airstrikes create additional time and space for continued incremental progress in Somalia," Air Force Brig. Gen. Robert Huston, AFRICOM's deputy director of operations, said in a press release. "The last few days presented opportunities to successfully reduce terrorist influence and activity."
U.S. airstrikes in Somalia have typically been focused against al-Shabaab militants, who are aligned with al-Qaida and have historically dominated the insurgency racket in the country. However, IS-Somalia has managed to carve out an operational niche in Somalia's northern Puntland region over the past few years and has extended its operations to the southern portions of the country, including the capital of Mogadishu.
IS-Somalia has only a few hundred members, analysts say, but the group still threatens al-Shabaab's dominance. The two factions have been officially at war with one another since late last year. In the midst of the infighting, U.S. airstrikes have continued to target both groups.
Al-Shabaab and IS-Somalia have been periodically clashing over the past six months in the northern Puntland region, according to an article for the Combating Terrorism Center at West Point.
"So far, the majority of the clashes have been confined to the Puntland countryside, but this could change if ISS continues to make inroads in southern Somalia," Caleb Weiss a research analyst and contributor to FDD's Long War Journal, wrote in the Center's article.
Full report at:
https://www.militarytimes.com/news/your-army/2019/05/29/us-airstrikes-interrupt-isis-and-al-shabaab-battleground/
--------
As Terrorists Settle Into the Sahel, West Africa Prepares for Battle
May 29, 2019
As global terrorism shifts away from battlefields in the Middle East, jihadists and other militants — including those affiliated with al Qaeda and the Islamic State — have begun seeking out unstable regions in sub-Saharan Africa as their next home. The Sahel, a vast space stretching from Mauritania's Atlantic coast to Eritrea, has been particularly vulnerable to this shift due to its perennial tumult and poverty. But now, there are signs that the region's militant spell has begun seeping into the West African countries to its south as well, which could have drastic consequences for some of the continent's most prosperous economies, such as Ivory Coast and Ghana, and their chief military partner, France.
Hanging by a Thread
Despite years of French military support across the region through Paris' Operation Barkhane strategy, an effective mechanism to improve the increasingly dire situation in the Sahel has yet to emerge. France's Group of Five (G5) Sahel Joint Force — a regional counterterrorism force comprised of roughly 4,000 soldiers from Chad, Mauritania, Mali, Niger and Burkina Faso — still suffers from funding and operational setbacks, rendering it essentially ineffective. Meanwhile, multinational efforts to invest in the region's floundering local economies remain either insufficient or nonexistent.
In light of failed regional and international efforts to improve local stability in the Sahel, militant groups — including those affiliated with al Qaeda and Islamic State — are taking advantage. The security and governance vacuums in Mali's vast north, for example, have offered these groups the room needed to plan and conduct attacks elsewhere in the region, as evidenced by the huge uptick in militant activity in Burkina Faso, just south of Mali.
In recent years, security in several Burkinabe provinces (especially in those closest to the Malian border in the north) have gone from precarious to extremely dangerous amid near-constant waves of militant attacks on schools, border posts and security forces. Government security forces in some Sahel countries have also been accused of committing massacres or other war crimes against local civilians — likely destroying any remaining shreds of goodwill between the government and more peripheral populations. Signs of Contagion
But there are now signs that militants are expanding beyond their usual areas of operation to countries further afield from the Sahel's instability. Most recently, two French citizens were kidnapped in Pendjari National Park located in the far north of Benin in early May. When French special forces conducted a raid to rescue the two hostages in Burkina Faso, they ended up finding two other hostages from South Korea and the United States who had also been kidnapped.
In late 2018, two tourists, an Italian and a Canadian, also disappeared (likely as part of a kidnapping) near Bobo Dioulasso in southwest Burkina Faso — an area that had previously been viewed as relatively stable compared with the country's more volatile north. Then, in April, authorities in Togo reported that more than 20 militants had entered the country from Burkina Faso, bringing with them notable sums of cash.
Given the seeming spread of isolated kidnappings or militant activity, extremists could soon move deeper into coastal West Africa to gain footholds — presenting a worrying prospect for some of the Continent's wealthiest economies and their Western allies. France, for example, has maintained close economic and political ties with Ivory Coast as its former colony. And as a result, tens of thousands of French citizens live or visit the country on a yearly basis, providing a huge source of government revenue. However, as evidenced by the 2016 attack on Grand Bassam (a small resort town near Abidjan that killed 19 people), Ivory Coast also remains an attractive target for regional militants.
Ivory Coast and its eastern neighbor, Ghana — two of West Africa's largest economic and political heavyweights (after behemoth Nigeria) — have each signaled their concern about Burkina Faso's woes spilling south. In recent months, both countries have ramped up security efforts in their far northern territories to gain intelligence and halt any creeping militancy. However, given the vastness of the terrain — combined with the limited resources of local security forces and the needle-in-a-haystack reality of intercepting militant cells — such a task will be a daunting one. Thus, should attacks occur or other signs of militancy appear in Ivory Coast or Ghana, it could severely hurt tourism in the two countries by stripping them of much needed foreign revenue. No End in Sight
But West Africa's security partners have so far remained hesitant to jump in and help their allies. The United States has yet to fully turn its attention to the counterterrorism fight in West Africa, as it is attending to more burning problems elsewhere in the world. Meanwhile, other global powers, such as Germany, have continued to slowly amplify their security support, though their overall involvement remains extremely limited.
France, on the other hand, has deployed significant resources and manpower to the struggle in the Sahel in recent years as the region's long-held security guarantor. But Paris still appears to be wary of becoming further embroiled in the problem. Nevertheless, should attacks start occurring in Ivory Coast, France could be forced to change its game plan and bolster its military presence in the region to secure its interests in the country, as well as in coastal West Africa at large.
Full report at:
https://worldview.stratfor.com/article/terrorists-settle-sahel-west-africa-prepares-battle
--------
Security Council Freezes Assets of 26 Tunisian Terrorists, 3 Organizations
29 May, 2019
The UN Security Council froze the assets of 26 Tunisians and three organizations involved in terrorism cases. Those included in the council's list are Ansar Al-Sharia, Uqba ibn Nafi battalion, which is affiliated with al-Qaeda in the Islamic Maghreb, and Jund al-Khilafah.
The list also mentioned a group of dangerous terrorists: Saif Allah Bin Hussein, founder of Ansar al-Sharia who is also accused of several terrorist cases, including the political assassinations in Tunisia in 2013. It also included Mohammed al-Awadi, the military commander of Ansar al-Sharia. Notably, this group has been prohibited in the country since 2013.
The court sentenced Awadi to 20 years in prison for his implication in terrorist activities and planning for political assassinations.
Tunisia's National Counter-Terrorism Commission President Mokhtar Ben Nasr has announced, since November, the third batch of decisions on freezing funds and economic resources against terrorists.
Omar Hanin, assistant undersecretary of the republic at Ben Arous, denied that the three suspects of the attack on Rades are related to the extremist intellect as rumored by media.
Meanwhile, judicial sources revealed on Saturday that a quarrel erupted between a coffee shop owner and employees in Rades, in addition to four individuals who were in a car. Things later calmed down. After a period of time, they returned with a crowd holding sticks and attacked the shop.
Full report at:
https://aawsat.com/english/home/article/1744536/security-council-freezes-assets-26-tunisian-terrorists-3-organizations
--------
Sudan's military rulers say protest site threatens country
31 May 2019
Sudan's Transitional Council on Thursday accused protesters of seizing a vehicle belonging to the paramilitary Rapid Support Forces and said an encampment outside the Defense Ministry in central Khartoum has become a threat to the country.
A military spokesman said in a statement broadcast on television stations, including state TV, that legal action would be taken against unruly elements at the protest site.
https://english.alarabiya.net/en/News/middle-east/2019/05/31/Sudan-s-military-rulers-say-protest-site-threatens-country-.html
--------
Turkey trains GNA militias as extremists flock to Tripoli
30 May 2019
The Libyan National Army (LNA) has released video footage of Turkish military trainers showing militia fighters in Tripoli how to operate Turkish armored personal carriers.
According to an official statement by the LNA information office, the footage was found on the phone of a captured Government of National Accord (GNA) fighter.
People can be heard speaking Turkish as a man directs GNA militia fighters how to "turn on the lights" and lift the protective screen for the windshield. It is not clear from the footage if the instructor is Turkish military or a private military instructor.
Turkish involvement in Libya has raised regional security concerns as it may prolong the war in Libya as the LNA, led by Field Marshall Khalifa Haftar, battles daily to take Tripoli and, according to a recent interview in the French media, to "rid the capital of private militias and extremist groups."
Pro-GNA Islamist militias in Tripoli, supported by Turkey, are also suspected of involvement in facilitating the movement of foreign extremists from Syria and Iraq into Libya. "The fight against Haftar has become an existential jihad from across the Islamic spectrum," said Professor Jonathan Githens-Mazer of the University of Exeter.
Over the weekend, it emerged that Mohamed Ben Dardaf, also known as Babur, was killed fighting for a pro-GNA militia, which recently boasted of receiving Turkish military equipment. Ben Dardaf was a terrorist wanted by the Libyan Attorney General for his alleged role in the murder of US Ambassador Chris Stevens in a 2012 attack on an American diplomatic compound in Benghazi.
One of the militias supported by Turkey is the al-Samoud Brigade led by Salah Badi, who was put on a UN sanctions list late last year for his involvement in violence in Tripoli. Earlier this month, a coalition loyal to Badi received a shipment of Turkish military equipment, boasting about it on its Facebook page. This week it emerged that Ben Dardaf had been fighting with the al-Samoud Brigade.
According to a US intelligence assessment acquired by Al Arabiya English, Syrian fighters from Idlib are fighting on the front line, alongside the Tripoli Revolutionaries Brigade. The battle-hardened Syrian fighters, said to be formerly connected with the al-Nusra Front, which was associated with al-Qaeda, are reported to be "showing up in the low hundreds, maybe 150-200 in Libya."
The US intelligence assessment was partially corroborated by the UN Support Mission in Libya (UNSMIL), which said this week on Twitter that "there are real concerns from Libya becoming, once again, a theater attracting extremist elements and groups." The UNSMIL statement came in response to a leaked letter from Libya's UN envoy warning of Syrian fighters from Idlib appearing in Libya.
This week, photos also emerged of a well-known Ansar al-Sharia terrorist fighter from Benghazi called Adel al-Rabaie, who was thought to have been killed in 2017, showing him fighting alongside pro-GNA forces in Tripoli.
The discovery of the video footage of the GNA training follows reports from earlier this month of the delivery of up to 40 Turkish "hedgehog" armored personal vehicles to pro-GNA militias. Turkey on May 18 sent a large shipment of military equipment to Islamist militias controlling Tripoli and fighting the LNA, including the forces loyal to Badi.
The delivery of armored vehicles was advertised on the Facebook accounts of Tripoli militias along with photos of fresh crates of weapons, including anti-tank and anti-aircraft missiles, high-powered sniper rifles, and ammunition. So far, the LNA said, it has destroyed at least 14 of the Turkish vehicles using Russian-made Kornet anti-tank missiles from pre-2011 Gaddafi-era stocks.
Full report at:
https://english.alarabiya.net/en/News/north-africa/2019/05/30/Turkey-trains-GNA-militias-as-extremists-flock-to-Tripoli.html
--------
South Asia
Blast near Afghan military training centre kills at least six-officials
May 30, 2019
KABUL: A suicide bomber blew himself up at the entrance to a military training centre in the Afghan capital on Thursday, killing at least six people and wounding six, police and security officials said.
One official, who spoke on condition of anonymity, said the attacker detonated his explosives after being prevented from entering the Marshal Fahim National Defense University, to the west of Kabul.
The explosion occurred as cadets were leaving the college, which is one of Afghanistan's main officer training academies.
There was no immediate claim of responsibility for the attack, which came as Taliban representatives met senior Afghan politicians in Moscow as part of efforts to reach a settlement to end the 18-year-long conflict.
https://timesofindia.indiatimes.com/world/south-asia/blast-near-afghan-military-training-centre-kills-at-least-six-officials/articleshow/69578048.cms
--------
18 killed as Taliban strike near historic Afghan minaret
May 29, 2019
Herat, Afghanistan: Taliban fighters have stormed several security posts providing protection to Afghanistan's historic minaret of Jam, cutting access to the UNESCO World Heritage Site and killing 18 security forces, officials said Wednesday.
The attack comes less than a week after the revered 12th-century minaret, located in a remote part of the western province of Ghor, was threatened by surging floodwaters.
"The Taliban have captured some checkpoints around the minaret. We had to retreat because more fighting would cause damage to the minaret," Sayed Zia Hussaini, the deputy police chief of Ghor, told AFP.
Abdul Hai Khatebi, the provincial governor spokesman, said 15 pro-government militias and three policemen had been killed in the attacks, which started Monday.
"The Taliban have shut off telecommunication towers and have cut any access to the area," Fakhruddin Ariapur, the Ghor province director of information and culture, told AFP.
"The cleaning-up work (from the flood) has stopped and we don't know what is happening there."
Dramatic video footage from late last week showed brown torrents crashing up against the base of the brick minaret, which was built in about 1190.
On Monday, the government said it had hired about 300 local workers to channel floodwaters away from the tower. The work appeared to have saved the minaret from imminent danger.
Located in an area largely under Taliban control, the Jam minaret is the world's second tallest made of bricks, reaching a height of 65 metres (213 feet).
Full report at:
https://gulfnews.com/world/asia/18-killed-as-taliban-strike-near-historic-afghan-minaret-1.1559126376051
--------
Afghan Special Forces rescue 32 people from a Taliban prison in Zabul
30 May 2019
The Afghan Special Forces have rescued at least 32 people from a Taliban prison in southern Zabul province.
The Special Operations Corps of the Afghan Military in a statement said the Afghan Special Forces have rescued 32 people from a Taliban prison in Nawbahar district of Zabul.
The statement further added that the Special Forces conducted the operation in Bazar Kohna Village of the district, rescuing 10 civilians and 18 security personnel.
According to Special Operations Corps, the identifies of 4 other individuals have not been ascertained so far.
The Special Forces also confiscated two Ak-47 assault rifles and some other military kits during the operation, the Special Corps added.
Full report at:
https://www.khaama.com/afghan-special-forces-rescue-32-people-from-a-taliban-prison-in-zabul-03509/
--------
15 Taliban militants, 200 kgs of explosives destroyed in Ghazni and Paktika operations
30 May 2019
The security forces conducted separate operations in south-eastern Ghazni and Paktika provinces killing at least 15 Taliban militants.
The informed military sources said Thursday that the Afghan Special Forces conducted operations in Deh Yak and Andar districts killing at least two militants and destroying 200 kgs of explosives.
The sources further added that the security forces also conducted two airstrikes in Andar district of Ghazni killing two Taliban fighters.
"A 2nd Brigade of the 203rd Corps in Jani Khel district of Paktika resulted in 10 Taliban fighters killed and 6 wounded," the sources said, adding that an airstrike killed another Taliban fighter in Bermal district of the province.
Full report at:
https://www.khaama.com/15-taliban-militants-200-kgs-of-explosives-destroyed-in-ghazni-and-paktika-operations-03507/
--------
19 Taliban militants killed, 4 vehicles including a car bomb destroyed in security forces raids
27 May 2019
The security forces carried out separate operations in four provinces of the country killing at least 19 Taliban militants and destroying four vehicles including a car bomb.
"An Afghan special forces raid in Sayyidabad district of Wardak killed 5 Taliban fighters, detained 5 and destroyed 1 Vehicle-borne Improvised Explosive Device (VBIED) and 6 IEDs," the informed military sources said Monday.
The sources further added that the Afghan Special Forces conducted a raid in Bermal of Paktika province killing 5 Taliban fighters and arresting 3 others.
In the meantime, the sources said an airstrike in Bermal district of Paktika province killed 3 Taliban fighters and destroyed 1 vehicle.
The security forces force also carried out three airstrikes in Andar district of Ghazni province which killed 6 Taliban fighters and destroyed 2 vehicles.
Full report at:
https://www.khaama.com/19-taliban-militants-killed-4-vehicles-including-a-car-bomb-destroyed-in-security-forces-raids-03499/
--------
Car bomb explosion targets U.S. forces convoy in Kabul
31 May 2019
A Vehicle-borne Improvised Explosive Device (VBIED) went off in Kabul earlier today striking a convoy of the U.S. forces.
The explosion has taken place in Qabil Bai area in 9th district of the city, according to officials in the Ministry of Interior.
Nasrat Rahimi, a spokesman for the Ministry of Interior confirmed that the explosion has killed four civilians.
Rahimi further added that the blast has also injured three civilians.
Officials in Kabul Police Headquarters are saying the explosion has killed or wounded at least seven people.
Full report at:
https://www.khaama.com/car-bomb-explosion-targets-u-s-forces-convoy-in-kabul-03511/
--------
Scores of Taliban fighters killed after attacking ANDSF checkpoint in Wardak
30 May 2019
The security forces carried out a series of airstrikes in central Wardak province killing at least 36 militants.
The informed military sources said Thursday that the security forces carried out the airstrikes in response to a Taliban attack on a checkpoint of the security forces.
"In Chak-e district, airstrikes killed 36 Taliban fighters attacking a ANDSF checkpoint," the sources added.
In the meantime, the military sources said the security forces carried out airstrikes in Pul-e-Alam district of Logar killing at least four Taliban fighters.
Full report at:
https://www.khaama.com/scores-of-taliban-fighters-killed-after-attacking-andsf-checkpoint-in-wardak-03510/
--------
Europe
France Hands ISIS Suspects to Iraq, Which Sentences Them to Hang
By Alissa J. Rubin
May 29, 2019
BAGHDAD — The seven French citizens, wearing sandals and yellow jumpsuits, were brought before an Iraqi judge in a Baghdad courtroom this week to answer for their offense: joining the Islamic State.
Each admitted to having thrown in his lot with the militants, working as tax collector, Arabic teacher, military trainer, chicken seller, medical aide or fighter.
If there was evidence that any had committed a violent crime, it was never presented. Most had not even seen a lawyer until moments before being escorted into the courtroom.
And yet after seven trials over four days, Judge Ahmed Mohamed Ali delivered seven identical sentences: death by hanging.
The Frenchmen were among the roughly 4,000 foreigners captured in Syria and Iraq after the rout of ISIS, and they pose an international dilemma: Most of their home countries don't want them back.
The trials have drawn world attention as a test of whether Iraqi courts can meet international standards for a fair trial, and provide a just solution to one of the most vexing problems left in the aftermath of the battle against the Islamic State: what to do with its legions of followers.
A terrorism court in Baghdad where seven French citizens were sentenced to death this week.
If the first week was any indication, the legal process in Iraq will be swift, and unvarying.
"The penalty is the death sentence, whether they fought or not," Judge Ali said in a brief interview after court adjourned on Monday. He also sentenced an eighth defendant, a Tunisian who is a resident of France, to death.
In the first batch of 12 cases that began on Sunday, France, a country that prides itself as a champion of human rights and opponent of the death penalty, essentially outsourced the judicial process to Iraq.
The French foreign minister, Jean-Yves Le Drian, said Wednesday that there were 450 French citizens affiliated with the Islamic State being held in camps in northeastern Syria. But with memories still fresh of the terrorist attacks in Paris in 2015, in Nice in 2016 and Trèbes in 2018, polls show that a vast majority of French people do not want these citizens returned, even if they were to be detained and tried.
One problem, said Jean-Charles Brisard, the head of the Center for the Analysis of Terrorism in Paris, is that sometimes "there's not enough proof" to convict them in French courts.
So France, which has sometimes refused to return foreigners to face justice in countries that use torture and the death penalty, has turned its citizens over to a legal system in which due process rights are significantly weaker and the death penalty is common.
International legal experts say Iraq's terrorism prosecutions are intrinsically flawed: Confessions are sometimes obtained through torture or coercion, some judges are biased, and defendants routinely lack adequate legal counsel.
"You can't outsource a trial that suspends fundamental trial rights, if the trial is unfair and the punishment is disproportionate," said Andrew Clapham, professor of international law at the Graduate Institute for International and Development Studies in Geneva.
Clockwise from top left, Salim Machou, Mustapha Merzoughi, Brahim Nejara, Leonard Lopez, Yassine Sakkam and Kevin Gonot, all French citizens, were sentenced to death this week for membership in the Islamic State.
Government-appointed lawyers earn just $25 for taking a terrorism case from trial to appeals. In the cases this week, one lawyer said she had not seen her client's file until the defendant entered the courtroom; others said they had just five or 10 minutes to review the case and discuss it with their clients beforehand.
Iraq's antiterrorism law is a catchall that criminalizes membership in a terrorist organization, so the ISIS cook may face the same penalty as the bomb maker: life imprisonment or death. The law's vagueness means that people are not held accountable for their specific crimes, human rights experts say. So if any of the defendants convicted this week committed murder, torture or rape, the subjects never arose in the trials.
Iraq is keenly aware of the spotlight and outfitted a new courtroom for the occasion. A panel of three judges, in black robes with white trim, sat on a platform beneath a flat-screen TV, which featured slick videos of the allegations against each suspect set to rousing music.
After Iraq's 10-minute trials of Iraqi ISIS suspects last year, Judge Ali's two-hour trials seemed unrushed and deliberate by comparison. He allowed the defendants and their lawyers ample time to present their cases. Sometimes he even stopped the lawyers from asking questions that could harm their clients' defense.
However, he had no compunction about invoking the death penalty. Iraq ranked in the top five countries that most frequently carried out the death penalty in 2018, according to Amnesty International. Its liberal use of capital punishment appears to violate international covenants, which Iraq has signed, that reserve the death penalty for only the most serious crimes, like murder.
Some 514 foreign ISIS suspects were tried in Iraqi courts in 2018 and the first four months of 2019, according to the Supreme Judicial Council. A spokesman said the council did not have records of how many had received the death penalty or how many had been executed.
If any of the defendants convicted this week committed murder, torture or rape, the subjects never arose in the trials.
Suspected Islamic State fighters detained at a courthouse in Qaraqosh, Iraq, in 2017.
Iraq has also been criticized by human rights advocates for sometimes allowing confessions obtained under torture to be used as evidence.
One of the French defendants said he had been tortured into writing his confession. During his trial on Monday, Fodhil Tahar Aouidate, a native of Roubaix, France, lifted up his shirt and showed black marks on his stomach to the judge and then turned and showed them to the courtroom.
Judge Ali adjourned Mr. Aouidate's trial until his allegations could be evaluated by a medical team. He is to return to court on Sunday. Another defendant, Mohammed Hassan Mohammed Berriri, said Wednesday that he had seen people tortured and beaten and to avoid that, "I will say anything."
On Sunday, after death sentences were handed down in the first three cases, the French Foreign Ministry said in a statement that "France respects the Iraqi authorities' sovereignty," but added that "France is opposed, on principle, to the death penalty, anytime and anywhere."
Under Iraqi law, defendants have the right to appeal and the president must sign off before an execution is carried out. On Tuesday, Mr. Le Drian, the French foreign minister, said he had discussed the death-penalty issue with the Iraqi president, Barham Salih.
Even if the French-Iraqi partnership is deemed a success, there are obstacles to scaling it up for the remaining 3,000 foreign detainees in Syria from about 80 countries.
Several countries are in talks with the Iraqi government about transferring the detainees in Syria to Iraq for trial. Iraq is willing to handle the remaining cases but wants the suspects' home countries to pay the costs of the court and prisons. There have been reports that Iraq is asking more than $1 million per detainee.
Raqqa, Syria, was the capital of the Islamic State's self-declared caliphate, spanning Iraq and Syria. The ISIS suspects tried in Iraq this week were captured in Syria.
Several European countries are discussing the creation of an international tribunal to try ISIS suspects, but experts consider such a body overly expensive, of limited use and unrealistic.
The Kurdish authorities in northeastern Syria have suggested building a courthouse there to try foreign Islamic State prisoners but the location is in a war zone with no clear sovereignty.
Jeanine Hennis Plasschaert, the United Nations special representative for Iraq, said that ultimately countries "bear primary responsibility for their own nationals, including the treatment of their citizens in accordance with international law."
"One would expect and hope that individual states take back their nationals to process, prosecute, and deradicalize them," she said.
On Monday, when Judge Ali asked Mustapha Merzoughi, 37, to explain how and why he had journeyed to Syria, the stocky Frenchman at first said nothing. Then he almost spit out his words.
"I did stupid things, I regret it," he said. "But I did not kill anyone. I did not want to commit any crime. I know I made a big mistake by joining a terrorist organization. I know you will give me the death penalty."
When the hearing was over and he had sentenced Mr. Merzoughi to death, Judge Ali was asked if the defendants' repeated declarations of regret were taken into account.
"Anyone who commits a crime will be feeling that kind of regret, but that's not enough to drop the charges," he said. "There are the victims, thousands of victims, Yazidis who were captured and sold at markets as slaves. Who would agree to join an organization that committed these kinds of crimes?"
Correction: May 30, 2019
A photo with an earlier version of this article was published in error. The building shown in the image was not the Kharkh Courthouse where the terrorism trial of seven French citizens was held. The image has been replaced.
Falih Hassan contributed reporting from Baghdad.
https://www.nytimes.com/2019/05/29/world/middleeast/france-iraq-isis-trials.html
--------
Another Saudi ship leaves French port without weapons amid anti-war protests
May 31, 2019
Activists have managed to force yet another Saudi cargo ship to leave the southern French port of Fos-sur-Mer without loading weapons that it was supposed to take back home amid Riyadh's deadly war against the people of Yemen.
ACAT, a Christian organization against torture, confirmed Thursday that for the second time this month rights campaigners were able to block a Saudi vessel in France as the government of President Emmanuel Macron comes under growing pressure to stop its arms sales to the kingdom.
The Saudi freighter, Bahri Tabuk, returned to sea on Wednesday night with its holds empty, the French NGO said.
"Once again, faced with citizen mobilization and our legal action, a Saudi freighter had to give up loading French weapons, this time in Fos-sur-Mer," Nathalie Seff of ACAT-France said in a statement.
According to shipping data by Refinitiv Eikon, the Saudi-flagged ship left French waters and was sailing towards Alexandria in Egypt. Labeled as a vehicle carrier, Bahri Tabuk had also transported soybean meal in the past.
The first Saudi ship tried to dock at the Le Havre port in France's northern coast two weeks ago but left without its cargo after dockers threatened to block its arrival in the port.
The confrontation by activists came weeks after an online investigative site published leaked French military intelligence that showed Macron's government was selling a wide range of weapons to Riyadh, including tanks and laser-guided missile systems.
The documents also revealed that the weapons had been used against civilians over the course of the Saudi-led war against Yemen, which has killed thousands of Yemeni people and caused a humanitarian crisis in the impoverished country since its onset in March 2015.
French Armed Forces Minister Florence Parly has claimed that the arms were related to an order dating back several years.
ACAT said it had filed an appeal last week with the Paris Administrative Court to block weapons shipments to Saudi Arabia, arguing that the sales contravened a UN treaty as the weapons were used against civilians. The appeal was rejected.
On Tuesday, French Foreign Minister Jean-Yves Le Drian urged Saudi Arabia and the United Arab Emirates (UAE) to stop the "dirty war" on Yemen.
Full report at:
https://www.presstv.com/Detail/2019/05/31/597349/Yemen-france-Saudi-Arabia-cargo-ship-arms-deal-protest-ACAT
--------
British Al Quds march organiser should be probed by counter-terror police – report
May 30, 2019
A group which organises the annual Al Quds Day march in London should be investigated by Britain's counter-terror police, according to a recommendation by a leading think tank.
A report published on Thursday by the Henry Jackson Society investigating the Islamic Human Rights Commission (IHRC) found the non-profit organisation had been permeated "at every level" by "extremism, support for overseas terror groups and extreme anti-Semitism".
The IHRC, which has UK charitable status through its subsidiary IHRC trust, was co-founded in 1997 by Massoud Shadjareh, an outspoken supporter of Ayatollah Khomeini.
The report's author research fellow Emma Fox accuses Mr Shadjareh as well as the group's director Nazim Ali of expressing anti-Semitic remarks at the Al Quds march.
The march, which takes place annually in the British capital during the last week of Ramadan, was initiated by Iran to denounce Zionism and Israel.
Hezbollah flags and banners were a regular feature of the march. However, Hezbollah was outlawed in the UK in February meaning anyone found supporting the terror group could face up to 10 years in prison.
London's Metropolitan police said it fully intended to enforce the law at the upcoming Al Quds march on Sunday.
The report, titled Islamic Human Rights Commission: Advocating for the Ayotollahs, said senior IHRC figures including Mr Shadjareh and Mr Ali had regularly been pictured wearing Hezbollah clothing at the rally.
It added that Mr Shadjareh had "repeatedly endorsed violent resistance against the state of Israel", including encouraging Palestinians to throw stones at the organisation's "Intifada" event at the Venezuelan Embassy in London in 2010.
In total, the study found 10 items of conduct by the IHRC "pertaining to terrorism" that "necessitate criminal investigation".
The author added that the group had been praised in the past by high profile members of British society including the former Archbishop of Canterbury Dr Rowan Williams. She also said that opposition Labour leader Jeremy Corbyn had a "long-history" with the IHRC.
"The IHRC are remarkable in both the extremity of their views and the level of access they enjoy to those at the highest echelons of British society. The IHRC's claims to be a human rights group appear to have lulled some into a false sense of security. We should be clear that this group is extremist, deeply anti-Semitic and has supported terror overseas," Ms Fox said.
"So extreme are its views and apparent conduct that, in my view, they warrant police investigation. Those who have previously shown support for the group should immediately disassociate themselves from it and deprive them of the veneer of credibility they so desperately crave."
Full report at:
https://www.thenational.ae/world/europe/british-al-quds-march-organiser-should-be-probed-by-counter-terror-police-report-1.868320
--------
London Bridge attack: inquest hears how terrorists prepared
29 May 2019
The London Bridge terrorists started preparing their atrocity more than two weeks before they struck, while the ringleader Khuram Butt was under MI5 investigation, an inquest has heard.
Three 12-inch knives used in the attack on 3 June 2017 were bought 19 days earlier from a Lidl supermarket in east London. During the attack a rented van was used to run over people on London Bridge, killing two, before three terrorists sprinted out to stab to death six people.
The inquest heard new details of the attack and preparations, including that Oxford Street in central London may have been the original target. It also heard that a bungle by the terrorists meant they missed out on hiring a large seven-and-a-half-tonne lorry, which almost certainly would have caused more deaths and inquires.
Butt, 27, carried out the attack on London Bridge with Rachid Redouane, 30, and Youssef Zaghba, 22.
CCTV played at the inquest showed Redouane buying the distinctive pink knives on 15 May 2017 after entering Lidl in East Ham at 10.15pm.
The inquest saw footage showing the attackers meeting in the days before the attack, in and around the Ummah fitness centre in east London.
Acting DCI Wayne Jolley, from Scotland Yard's counter-terrorism command, told the inquest a hire van rented from Hertz used in the attack cost the terrorists just £70. They had wanted to use a large lorry, similar to the attack in Nice in 2016, but made an error after reserving it from a hire company and never got hold of it.
Jolley said: "It was never collected. It is our assessment that the branch he wished to collect it from had closed at 11am that morning."
They spent the day of the attack seeing family and by early evening picked up the van and went to a B&Q DIY store in Harold Hill, east London, to buy 29 bags of gravel to give the van extra weight.
The three attackers, who lived in east London, drove the van towards London Bridge, first arriving at 9.58pm, some eight minutes before the attack, and driving along the bridge before performing a U-turn and heading back over the bridge.
Jonathan Hough QC, counsel to the inquest, suggested it was possible the terrorists decided on London Bridge as a target "en route". He revealed that an area in central London thronging with people on a Saturday evening in summer may have been the original target.
Hough asked: "Did they have a phone in the van with directions to Oxford Street showing on it?"
"Yes they did," Jolley replied.
After the attack ended with the three terrorists being shot dead, petrol bombs contained in 13 bottles of rosé wine were found in the van's footwell, with a cloth wick and two blow torches to light them also recovered. The bottles for the "incendiary devices" were bought from the same Lidl as the knives on 30 May, four days before the attack.
MI5 began investigating Butt for terrorist attack-planning in 2015 but had found no evidence. He was still a target of investigation by June 2017, but mainly for possible travel overseas, a government commissioned report suggested.
Full report at:
https://www.theguardian.com/uk-news/2019/may/29/london-bridge-attackers-began-plans-two-weeks-before-strike
--------
Muslim boy and man run over in hit-and-run outside mosque in Leicester, prompting police appeal
May 31, 2019
A man and a teenage boy were injured in a suspected hit-and-run after leaving prayers at a mosque in Leicester.
The pedestrian, in his 40s, and the teenager were hit by a car in Humberstone Road, near the junction with Spinney Hill Road, at 1am on Thursday.
The man was initially said to be fighting for his life but is now in a stable condition in hospital.
The youth suffered a minor injury, and was also taken to hospital for treatment.
The Masjid At-Taqwa mosque said one of the casualties was a worshipper who was struck after Taraweeh – evening prayers made during the month of Ramadan.
Leicestershire Police said early inquiries led officers to believe that the vehicle did not deliberately drive at the pedestrians and it is not being treated as terror-related.
The force added that officers were trying to find the vehicle involved in the crash.
In a statement on Facebook, the mosque said: "Last night after Taraweeh, one of the brothers who prayed with us was the victim of a hit and run just outside the masjid.
"He is fighting for his life, and we implore any one reading this post to ask Allah the Lord of The Worlds to grant him a full and speedy recovery, and to grant his family plentiful patience to get through this very difficult time."
A spokesperson for Leicestershire Police said: "We can confirm we are not treating this is as terrorist related and we would ask that people do not speculate while the incident remains under investigation.
"Officers would like to appeal to anyone who may witnessed the collision or have any information surrounding the incident to get in touch.
"Alternatively anyone who has any dashcam or CCTV footage of the incident is asked to contact police."
Full report at:
https://www.independent.co.uk/news/uk/crime/mosque-hit-run-leicester-muslim-video-cctv-a8936151.html
--------
Tories under pressure to suspend councillors over anti-Islam tweets
30 May 2019
The Conservatives are under pressure to suspend two serving councillors who made anti-Islam comments, including one alleging all 11-year-old girls should be frightened of Islam.
Mohammed Amin, chairman of the Conservative Muslim Forum, said he had "lost confidence in the Conservative party's disciplinary processes when the promotion of anti-Muslim hatred is the subject," after the party said it was investigating John Moss and Nick Coultish.
The Muslim Council of Britain (MCB) has demanded the UK's human rights watchdog launches an inquiry into Islamophobia in the Conservative party.
Labour also criticised the party for "failing to take swift action in suspending councillors who have spouted clear Islamophobic comments".
Naz Shah, the shadow equalities minister, said: "Despite the Conservative party denying an independent inquiry on the matter, failing to suspend councillors and even allowing those expressing such hate back into the party through the back door, there has been widespread neglect from the media to hold them to account for this issue."
Faiza Shaheen, Labour's candidate in Chingford, where one of the councillors sits, said Muslim residents were sharing the comments with horror on local social media groups.
Moss, a Tory councillor in Waltham Forest, said that "every 11-year-old girl" should be scared of Islam when responding to a tweet about Islamophobia, according to screengrabs posted by BuzzFeed. He also tweeted: "I reject Islam's barbarism, its sexism, its racism, its homophobia," and sent tweets to numerous prominent Muslims asking them to "denounce those bits of the Quran they don't live by".
Moss, the former chairman of Chingford and Woodford Green Conservatives, is a prominent local figure who has acted as an election agent in local ballots. He also stood as the parliamentary candidate in Hackney South in 2005.
Shaheen, the director of the Class thinktank, said Moss's own ward contained a popular mosque. "I'm sickened to read these racist and Islamophobic tweets from a prominent local Conservative councillor," she said. "That there is a mosque in John Moss's ward makes these comments even more alarming. All forms of racism and religious intolerance have to be fought with all we have. Our diverse Chingford community deserves better."
Moss told BuzzFeed that the context for his remarks about 11-year-old girls was female genital mutilation, though he admitted the practice was "not limited to the Muslim community and is not even commonplace within that community". He said he had provided a full response to the party and would await the outcome of the investigation.
The Conservatives also said they would investigate East Riding Tory councillor Nick Coultish, who posted tweets apparently comparing the number of Muslims in the UK to the German bombing campaign during the second world war. "Britain withstood the Blitz and got up, had a cup of tea and got on with rebuilding the next day. We will stand against the tide of Islam," he tweeted.
Coultish apologised for his comments in a Twitter post on an account that was later deleted. He called the BuzzFeed article misleading and said the comments were "off-the-cuff … at the time of a terrorist attack in the UK". He said: "These comments were made before university and at a low-point for me, I was upset and grieving and trying to make sense of the lives lost.
"My comments were wholly reactionary and unthoughtful, I was referring to radical Islamic extremism, of course, not real Muslims who are peaceful and live with British Values. I was young, not yet involved in politics in a big way and naïve. I'm sorry for any confusion or any offence my historic tweets caused."
The MCB filed a complaint of more than 20 pages to the Equality and Human Rights Commission (EHRC) on Tuesday, saying calls for the party to allow an independent inquiry had so far been largely ignored.
Full report at:
https://www.theguardian.com/news/2019/may/30/tories-under-pressure-to-suspend-councillors-over-anti-islam-tweets
--------
Lyon bomb blast suspect pledged allegiance to ISIS
30 May 2019
The man suspected to have planted a parcel bomb in the central French city of Lyon that wounded 13 people last week has told investigators that he had pledged allegiance to the ISIS, a judicial source said on Thursday.
The 24-year-old man, identified as Mohamed Hichem M., was arrested Monday after an extensive manhunt since Friday, when 13 people were wounded by the explosion on a busy pedestrian street in Lyon.
"He admitted having made the parcel bomb and deposited it late on Friday afternoon not far from Lyon-Perrache train station in front of a bakery," the source close to the investigation said.
Sources close to the case said that after initially refusing to talk, the suspect admitted on Wednesday to planting the bomb, packed with screws and ball bearings and a relatively small amount of acetone peroxide, or APEX.
It was the same volatile compound used in the deadly Paris terror attacks of November 13, 2015, which prompted a wave of extremist attacks in France that have killed more than 250 people.
The ISIS group has been behind several of the attacks, though police had said no one had claimed the Lyon blast.
The suspect's brother was also arrested and is still being held for questioning by anti-terror investigators in Paris, although their parents were released from custody on Thursday.
A search of the man's home had already turned up "elements likely to be used for making APEX," one source told AFP, and searches of his computers pointed to internet searches related to extremism and bomb-building.
Thirteen people were wounded in the blast -- eight women, four men and a 10-year-old girl.
The package was placed in front of a bakery near the corner of two crowded pedestrian streets in the historic heart of Lyon at around 17:30 pm (1530 GMT) last Friday.
Video surveillance cameras led police to identify the man after he fled the scene on a bicycle. He was arrested while getting off a bus in a suburb just south of the city.
Full report at:
https://english.alarabiya.net/en/News/world/2019/05/30/Lyon-bomb-blast-suspect-pledged-allegiance-to-ISIS.html
--------
Britain says thousands of EU nationals have applied to stay in UK after Brexit
30 May 2019
More than 750,000 European Union citizens have applied to remain living in Britain after it leaves the bloc, interior minister Sajid Javid said on Thursday.
The issue of what would happen to the more than 3 million EU nationals living in Britain was one of the first to be tackled in divorce talks with the bloc. Britain has said EU citizens have until at least December 31, 2020 to apply for "settled status" whether or not an exit deal with the EU is approved.
Britain is currently due to leave on October 31, but Prime Minister Theresa May is stepping down after failing to get her exit deal approved by parliament and those vying to replace her are divided over whether to seek changes to that deal.
"EU citizens are our friends, neighbors, and colleagues who contribute so much to this country. Whatever the outcome of Brexit we want them to stay," Javid said in a statement, adding that the scheme had so far seen 750,000 applications.
Figures released by his department showed a total of 621,400 people had applied by the end of April, with 389,900 of those received in the first month after the scheme was launched fully on March 30 and the rest submitted during a test phase which began in August last year.
Under the EU Settlement Scheme, EU citizens who have lived continuously in Britain for five years can be granted settled status, giving them the same rights to work, study and access benefits and services as they currently do.
Polish nationals accounted for the biggest group, with 103,200 having applied so far, followed by 89,900 Romanians and 70,800 Italians, the government said.
Full report at:
https://english.alarabiya.net/en/News/world/2019/05/30/Britain-says-thousands-of-EU-nationals-have-applied-to-stay-in-UK-after-Brexit.html
--------
North America
US cracks down on terrorist groups, blocks $46 mn in funds: Report
May 30, 2019
The US blocked more than USD 46 million in funds of designated terrorist groups, including Pakistan-based outfits, until the last year as part of its crackdown on foreign terrorist organisations and individuals, according to an annual report.
The report released by the US Department of Treasury states the US blocked nearly USD 400,000 in funds of the Lashkar-e-Taiba (LeT) and USD 1,725 of the Jaish-e Mohammed.
The Department of Treasury's Office of Foreign Assets Control (OFAC) is the leading US Government agency responsible for implementing sanctions against the assets of international terrorist organisations and terrorism-supporting countries.
The federal body implements these sanctions as part of its general mission to administer and enforce economic and trade sanctions based on US foreign policy and national security goals.
According to the report, till 2018, the US blocked more than USD 46.1 million in funds of designated terrorist groups and individuals, an increase of about USD 2.5 million than that of USD 43.6 million in 2017.
The list includes the Haqqani network (USD 3,626), the Harkat ul-Mujahidin (USD 11,988) and the Hizbul Mujahideen (USD 2,287).
For the Lashkar-I Jhangvi, the amount of funds blocked by the US dropped from USD 12,829 in 2017 to USD 10,962.
The report states there was a significant jump in Taliban funds blocked by the United States, which increased from USD 10,728 in 2017 to USD 206,805 in 2018.
However, for the Tehrik-e Taliban Pakistan, the US had blocked a paltry USD 318 in 2018.
The US continues to block more than USD 500,000 in funds of the Liberation Tigers of Tamil Eelam, which has remained the same for the past two years.
Notably the al-Qaeda tops the list of the blocked amount, In 2018, the US had blocked USD 6.4 million of the al Qaeda funds, which was nearly USD 900,000 less than the USD 7.3 million blocked in 2017.
The OFAC also blocked approximately USD 216.83 million in assets relating to the three designated state sponsors of terrorism in 2018 Syria, Iran and North Korea.
https://www.business-standard.com/article/pti-stories/us-blocks-over-46-mn-in-funds-of-terrorist-groups-report-119053000074_1.html
--------
US says Mideast conference in Bahrain to go ahead despite Israel election
30 May 2019
A US-led conference on economic aspects of a Middle East peace plan will go ahead next month in Bahrain despite Israel's snap elections, the State Department said on Thursday.
"We are not anticipating any changes. It's set for June 25 and 26," State Department spokeswoman Morgan Ortagus told reporters.
Another US official, speaking on condition of anonymity, said that a separate rollout of the political elements of the plan would take place "when the timing is right."
Jared Kushner, President Donald Trump's son-in-law and adviser, had been preparing for months to unveil the peace plan but had said he was waiting for Israel's elections in April as well as the end of the Islamic holy month of Ramadan.
Israel, however, on Thursday set new elections for September 17 after Prime Minister Benjamin Netanyahu, a veteran conservative close to Trump, failed to form a coalition.
The Bahrain conference is expected to look at economic opportunities for the Palestinians, through funding from Washington's Gulf Arab allies that are united with Israel and the United States in opposing Iran.
Kushner has hinted that the United States in turn will not push for the creation of a Palestinian state, a key goal of decades of US-led diplomacy, and Netanyahu during his last campaign threatened to annex parts of the West Bank.
Full report at:
https://english.alarabiya.net/en/News/middle-east/2019/05/30/US-says-Mideast-conference-in-Bahrain-to-go-ahead-despite-Israel-election-.html
--------
Pompeo: Iran attacked oil tankers to raise global oil price
31 May 2019
US Secretary of State Mike Pompeo on Thursday blamed Iran for attacks on oil tankers in the Gulf, saying it was an effort by Tehran to raise the global price of oil.
"These were efforts by the Iranians to raise the price of crude oil throughout the world," Pompeo told reporters shortly before leaving on a trip to Europe.
He suggested he had seen evidence of Iran's involvement cited earlier on Thursday by White House National Security Adviser John Bolton.
Speaking in London, Bolton said evidence that Iran was behind the attacks would be presented to the United Nations Security Council next week.
Asked if he had seen the evidence, Pompeo said: "Oh yes. Ambassador Bolton got it right."
Full report at:
https://english.alarabiya.net/en/News/gulf/2019/05/31/Pompeo-Iran-attacked-oil-tankers-to-raise-global-oil-price.html
--------
URL: https://www.newageislam.com/islamic-world-news/days-after-pm-modi-underlined/d/118762
New Age Islam, Islam Online, Islamic Website, African Muslim News, Arab World News, South Asia News, Indian Muslim News, World Muslim News, Women in Islam, Islamic Feminism, Arab Women, Women In Arab, Islamophobia in America, Muslim Women in West, Islam Women and Feminism