New Age Islam News Bureau
6 Jul 2020
• Construction Work at Hindu Temple Site in Islamabad Halted
• Hyderabad: Fatwa Urges Muslims To Donate If They Are Not Able to Offer Sacrifice on Bakrid
• Myanmar: Soldiers' Court-Martial Latest Sham, Say Rohingya Groups
• Iran Negotiating Strategic Accord with China
• Saudi Arabia Sets COVID-19 Protocols, Restrictions for Limited Hajj
• US Opposes 'All Foreign Intervention' In Libya: Ambassador to Egypt
• US Intelligence Involved In 'Drug Trafficking' In Afghanistan: Russia Envoy
• Donald Trump Repeats Promise to Defeat 'Radical Left' In July Fourth Speech
Pakistan
• Construction Work at Hindu Temple Site in Islamabad Halted
• With army in mind, Pakistan chooses China over United States
• Pakistan: Opposition leader recovers from COVID-19
• Pakistan to host 2021 World Tourism Forum
• $60m Islamic Development Bank aid for polio eradication approved
• DIG Operations reviews security of Mosques, Imambargahs
• Mosques witness improvement, markets yet to fully adopt SOPs
• SAPM Dr Zafar Mirza tests positive for Covid-19, says he has mild symptoms
• July 5, 1977, darkest day in Pakistan's history: Bilawal
--------
India
• Hyderabad: Fatwa Urges Muslims To Donate If They Are Not Able to Offer Sacrifice on Bakrid
• India focussed on LAC, Pakistan breaches truce to push ultras
• India-Bangladesh trade via Bengal border resumes
• In a first, two slain Hizbul terrorists test positive for coronavirus
• Pakistan violates ceasefire along LoC in Poonch
• PFI national chairman holds government office in Kerala, sparks row
• China to supply 4 attack drones to Pak, prompts India to revive Predator-B plan
• India, Afghanistan ink 5 agreements to develop educational infra in Afghan provinces
• Militants killed in Kulgam encounter found Covid positive
--------
South Asia
• Myanmar: Soldiers' Court-Martial Latest Sham, Say Rohingya Groups
• People getting married amid Covid-19 pandemic, actual numbers unknown
• Clash in Kabul leaves one terrorist dead
• Abdullah to visit to Pakistan in the near future
• Taliban violence is unacceptable, it has to go down: NATO SCR
--------
Mideast
• Iran Negotiating Strategic Accord with China
• FM Zarif: US Isolated in Anti-Iran Drive
• Speaker Urges Reduction of JCPOA Commitments
• Iran to Sue US for Impacts of Sanctions on Coronavirus Spread
• Iran's Interpol Chief: Tehran Ready to Cooperate with Seoul to Combat International Crimes
• Israel 'not necessarily' behind all Iran nuclear site incidents: Gantz
• Israel to build over 160 new settler units in occupied West Bank
• Armed Israeli settlers raid Palestinian farm in West Bank, injure two
--------
Arab World
• Saudi Arabia Sets COVID-19 Protocols, Restrictions for Limited Hajj
• Kuwait calls for decisive Arab, intl. stance against Israel's annexation plan
• Over 40 fighters killed in clashes between ISIS, regime in Syria: Monitor
• Lebanon's Maronite Patriarch slams politicians as hunger, hardship bite
• Turkish troops, allied militants cut off drinking water to people in Syria's Hasakah, environs
• Rocket lands near Baghdad's Green Zone, injures child: Iraqi military
• Lebanese journalists to demonstrate against US intervention
--------
Africa
• US Opposes 'All Foreign Intervention' In Libya: Ambassador to Egypt
• At least 11 killed in gunmen ambush in DR Congo's troubled Ituri region
• 166 killed in Ethiopia protests over killing of musician
• Nigerian president condemns attack on UN helicopter
--------
Europe
• US Intelligence Involved In 'Drug Trafficking' In Afghanistan: Russia Envoy
• EU foreign policy chief due in Turkey
--------
North America
• Donald Trump Repeats Promise to Defeat 'Radical Left' In July Fourth Speech
• Pandemic 'Stretches' Saudi Healthcare, Americans Denied Treatment: Report
• If US elects a democratic president, American stance towards Egypt won't change: Amb
--------
Southeast Asia
• Malaysia's Muhyiddin Eyes Unprecedented Snap Election to Vanquish Mahathir
• Parlimen Digital: Malaysia's youth earn praise as role models for MPs in Dewan Rakyat
Compiled by New Age Islam News Bureau
URL; https://www.newageislam.com/islamic-world-news/construction-work-hindu-temple-site/d/122301
------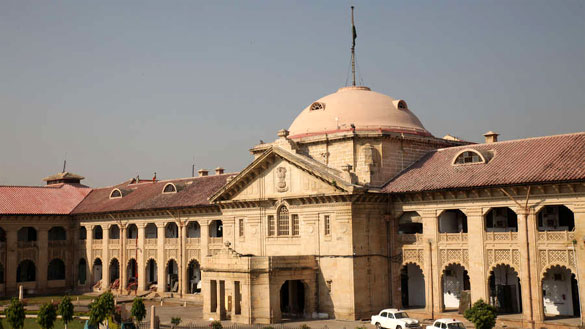 Pakistan PM Imran Khan inaugurating the Digital Pakistan initiative | Official Facebook account
-----
Construction Work at Hindu Temple Site in Islamabad Halted
July 05, 2020
Authorities in Pakistan's capital Islamabad have stopped the construction work at the site of the first Hindu temple to be built in the city for not having an approved building plan, according to a media report on Saturday.
The Capital Development Authority (CDA) on Friday stopped construction of the boundary wall on the plot meant for the temple citing legal reasons, Dawn newspaper reported.
The officials of the Building Control Section (BCS) on Friday visited the site of the temple and told people busy in construction that they need to submit a building plan and get the same approved before moving forward, it reported.
"We abide by the rules, but the construction of a boundary wall was necessary as some people, backed by a few seminary students, had set up tents on the plot in 2018. It took several months for us to get the place cleared with the help of the capital administration," Malhi, the Pakistan Tehreek-e-Insaf lawmaker Malhi said.
CDA spokesman Mazhar Hussain said the building control laws of the civic authority clearly stated that no activity could take place on a plot until the building plan (map) was approved.
Malhi said the Panchayat had submitted the building plan to the Ministry of Religious Affairs, and the minister, PirNoorulHaqQadri, had forwarded it along with a report to Prime Minister Imran Khan for the grant of Rs 100 million for the construction of the temple.
Meanwhile, the prime minister will direct the religious affairs ministry to forward the report regarding the allocation of grant for the worship place to the Council of Islamic Ideology (CII) for advice, the report said.
The Pakistan Muslim League-Quaid (PML-Q), an ally of Prime Minister Khan's ruling Tehreek-e-Insaf recently opposed the construction of the temple by claiming that it was "against the spirit of Islam."
The Hindu population in Islamabad is around 3,000, which includes government and private sector employees, members of the business community and a large number of doctors.
According to official estimates, 75 lakh Hindus live in Pakistan. However, according to the community, over 90 lakh Hindus are living in the country.
The majority of Pakistan's Hindu population is settled in Sindh province where they share culture, traditions and language with Muslim residents.
https://www.theweek.in/news/world/2020/07/05/construction-work-hindu-temple-site-islamabad-halted.html
-----
Hyderabad: Fatwa urges Muslims to donate if they are not able to offer sacrifice on Bakrid
Jul 6, 2020
HYDERABAD: This year's Bakrid, the second major Muslim festival, is likely to be quite different after a decree issued by a leading Islamic seminary in the city due to the pandemic. The festival of sacrifice will fall on either July 31 or August 1 depending on the sighting of the crescent. The seminary said that if the situation does not improve by that time, Muslims need not offer sheep in sacrifice. Instead, they should donate an amount equivalent to the cost of sheep to those in need.
Keeping in mind the lockdown restictions due to Covid-19, Jamia Nizamia — south India's leading Islamic deemed university, on Saturday issued a fatwa (decree) clarifying that sheep need not necessarily be sacrificed on Eid-ul-Adha (Bakrid) if the circumstances are not conducive. The fatwa was issued by Jamia's chief mufti, Moulana Mufti Mohammad Azeemuddin.
"Sacrifice is a deed most loved by the Almighty. But the present conditions due to Covid-19 restrictions and the increasing number of positive cases, it is prudent to donate money equal to the cost of the sacrificial animal to the needy, poor, destitute, widows and charitable organisations," Mufti Azeemuddin said.
Every year, Muslims in Hyderabad spend an estimated Rs 100 crore on sheep for sacrifice. This year, a major portion of this amount is likely to go to charity. In normal circumstances, the meat of a sacrificial animal is divided into three portions. One part is distributed to the poor, one portion to relatives and friends and the third part is kept for consumption.
With restrictions on large religious gatherings in place, Eid prayers are likely to be restricted to mosques and homes this time. The state wakf board is yet to take decision on allowing congregational prayers at Idgahs.
https://timesofindia.indiatimes.com/city/hyderabad/fatwa-urges-muslims-to-donate-if-they-are-not-able-to-offer-sacrifice-on-bakrid/articleshow/76803938.cms
--------
Demonstration in support of Rohingya Muslims in Netherlands
-----
Myanmar: Soldiers' court-martial latest sham, say Rohingya groups
5th Jul 2020
By Md. Kamruzzaman
DHAKA, Bangladesh (AA): Rohingya rights groups have denounced the recent court-martial of three Myanmar army officers as "a miscarriage of justice" and another of the country's "sham attempts" to mislead the international community.
The three officers were convicted on June 29 for the 2017 massacre of Rohingya people in the Gu Dar Pyin village of Rakhine state's Buthidaung township, where five mass graves were previously uncovered.
The UK-based Arakan Rohingya National Organization (ARNO) rejected the ruling, saying the secrecy of the trial negates the essential requirement of transparency and impartiality.
"No details were provided on the perpetrators, their crimes or sentences, keeping the people in the dark. This secret trial without transparency is a complete miscarriage of justice," read a statement issued on Friday.
The group reiterated its demand for "a transparent and impartial probe into the crimes against Rohingya in Myanmar by a competent international independent commission."
Referring to a similar trial in March 2018, the rights body said: "All these were sham attempts […] aimed at reducing international pressure and to divert the world's attention away from the Rohingya genocide. We cannot expect justice from the perpetrators."
In the 2018 trial by court-martial, four Myanmar army officers and three soldiers were sentenced to 10 years in prison for killing 10 Rohingya men in the Inn Din village of Rakhine in 2017.
"But the perpetrators were released in less than one year [November 2018], whereas the two Reuters journalists who exposed the massacre were detained for more than 16 months before they were pardoned, following global outcry," the statement added.
Rights activists have long maintained that the Rohingya Muslim community will never get justice from Myanmar's justice system under the Aung San Suu Kyi administration.
"We can't trust Myanmar's judicial system because it has no independent jurisdiction. According to the 2008 constitution, Myanmar's military courts and army chief have supreme power," AmbiaPerveen, vice chairperson of the European Rohingya Council, told Anadolu Agency.
She said the country's civil courts have no authority over the military tribunals, and the army chief's verdict is the final word in Myanmar.
"If the thief becomes the judge, how can there be justice? We are only hopeful for justice from the top UN court — we have lost all trust in Myanmar's judicial systems," he said.
Maung was referring to the Rohingya genocide case being heard by the International Court of Justice (ICJ), which was filed by the African state of Gambia on behalf of the Organization of Islamic Cooperation.
MaungZarni, co-founder of FRC and rights network Forces for Renewal of Southeast Asia, stressed that Myanmar's military had never held its personnel accountable for any excesses.
"The military has no tradition of prosecuting its rank and file for killing, torturing, maiming, slaughtering, and destroying colonized local communities in so-called operation zones," he said.
"Burmese officers are more likely to be punished for extramarital affairs than for slaughtering or raping scores of Rohingyas, Shans, or Kachins."
"The court-martial was carried out to create a bullet point in Myanmar's report to the ICJ that there is a functional domestic justice system in the country," said Zarni.
"They want the ICJ to give Myanmar's civilian and military judicial processes a chance, as demanded by Aung San Suu Kyi in her genocide denial speech last year."
The Rohingya, described by the UN as the world's most persecuted people, have faced heightened fears of attack since dozens were killed in communal violence in 2012.
According to Amnesty International, more than 750,000 Rohingya refugees, mostly women and children, fled Myanmar and crossed into neighboring Bangladesh after Myanmar forces launched a brutal crackdown in August 2017.
Since then, nearly 24,000 Rohingya Muslims have been killed by Myanmar's state forces, according to a report by the Ontario International Development Agency (OIDA).
More than 34,000 Rohingya were also thrown into fires, while over 114,000 others were beaten, said the OIDA report, titled Forced Migration of Rohingya: The Untold Experience.
As many as 18,000 Rohingya women and girls were raped by Myanmar's army and police, while over 115,000 Rohingya homes were burned down and 113,000 others vandalized, it added.
http://muslimnews.co.uk/news/south-east-asia/myanmar-soldiers-court-martial-latest-sham-say-rohingya-groups/
--------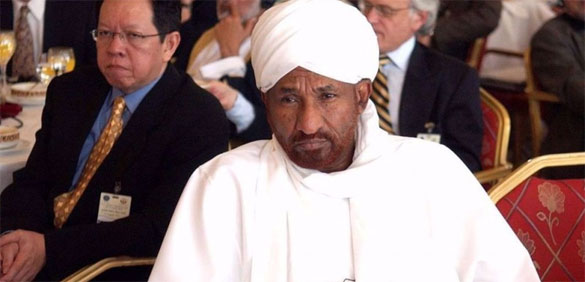 "With confidence, we are negotiating a 25-year strategic accord with China," Mohammad Javad Zarif
-----
Iran negotiating strategic accord with China
July 06, 2020
TEHRAN: Foreign Minister Mohammad Javad Zarif said on Sunday that Iran has been negotiating a 25-year accord with China whose terms will be announced once a deal is struck.
"With confidence and conviction, we are negotiating a 25-year strategic accord with China," Iran's top trading partner, he told a stormy session of parliament.
China is also a key market for Iranian crude exports, which however have been dampened by US sanctions imposed after Washington's 2018 withdrawal from a nuclear deal with Tehran.
An accord with China has been a hot topic on Iranian social media since populist ex-president Mahmud Ahmadinejad last month denounced negotiations underway with a foreign country.
But Zarif, who came under fire over the 2015 nuclear accord which Iranian conservatives had opposed, insisted there was "nothing secret" about the China deal.
The nation would be informed "when an accord has been concluded", he said, adding it had already been made public in January 2016 when Chinese President Xi Jinping visited Tehran.
https://www.dawn.com/news/1567305/iran-negotiating-strategic-accord-with-china
--------
Saudi Arabia Sets COVID-19 Protocols, Restrictions for Limited Hajj
06 July 2020
Saudi Arabia's Centre for Disease Prevention and Control issued on Sunday the coronavirus-related safety protocols and restrictions to be imposed during the upcoming Hajj pilgrimage season, state news agency SPA reported.
The Kingdom had announced on June 22 that it will allow a "limited" number of people to perform Hajj this year due to the COVID-19 pandemic and that those individuals will be of different nationalities but already residing in Saudi Arabia.
Hajj is one of the five pillars of Islam and a must for able-bodied Muslims at least once in their lifetime. Approximately, 2.5 million pilgrims typically visit the holiest sites of Islam in Mecca and Medina for the week-long Hajj. This year's Hajj is expected to start towards the end of July.
Thermal screening checkpoints should be setup at all entrances (whether for residence, bus waiting areas, or the Grand Mosque in Meeca).
Group prayers (Jamaa'a) are allowed, given that worshippers wear face masks while prayer and maintain a physical distance of 1.5 to 2 meters between each two.
Pilgrims are banned from crowding. Tents will be assigned to pilgrims to ensure that no more than 10 pilgrims occupy 50 square meters of space allocated for tents.
As for "stoning the devil" ritual on Jamarat, pilgrims will be provided with previously sterilized and packaged pebbles. Pilgrims will perform the stoning ritual in a staggered schedule such that only a group (maximum 50 people) can perform the ritual at the same time.
Pilgrims will be distributed to across all the stories of the Holy Mosque to perform Tawaf (circumambulation) around the Holy Kaaba in Mecca.
Pilgrims are banned from sharing personal items such as towels, protective equipment, communication devices, clothes, shaving products and the like.
Each pilgrim will be assigned to a specific bus seat throughout the entire Hajj journey. Family members will be allowed to sit next each other depending upon availability. Each bus should operate at 50 percent capacity to ensure physical distancing and at least one empty seat should be left between every two pilgrims.
Zamzam water and regular drinking water will be offered in single-use individual bottles. All water coolers which previously worshippers could access in the two Holy Mosques in Mecca and Medica have been either removed or disabled.
Pilgrims who are suspected of being infected with coronavirus, will be allowed to continue the rest of the rituals given that they get an assessment from a specialized doctor. The individual will then be placed with a group of other suspected cases of COVID-19 during Hajj. They will also reside in separate accommodations from the other pilgrims and will take different transportation methods and travel routes to continue Hajj rituals.
Other coronavirus precautionary measures previously announced regarding travel, residence, prayer in mosques in the Kingdom, hygiene rule for women's salons and men's barbershops, serving food and beverages and drinks, constantly washing hands adequately and using sanitizers, etc, all apply.
https://english.alarabiya.net/en/coronavirus/2020/07/06/Coronavirus-Saudi-Arabia-sets-COVID-19-protocols-restrictions-for-limited-Hajj.html
--------
US opposes 'all foreign intervention' in Libya: Ambassador to Egypt
05 July 2020
The United States opposes "all foreign intervention" in Libya and is engaged in active diplomacy, the US ambassador to Egypt told Al Hadath during an interview.
"Let me be very clear, the United States opposes all foreign intervention in Libya," Jonathan Cohen said. "We believe that it is imperative that a ceasefire be respected, that the UN arms embargo be respected, and that the parties reengage in a political negotiation to bring a Libyan solution under UN auspices to Libya."
US President Donald Trump and Secretary of State Mike Pompeo had recently discussed Libya with Egyptian President Abdel Fattah al-Sisi and the Egyptian foreign minister, according to Cohen.
"We will continue to engage and use the tools that we have," he added. "And, we're giving strong support to the UN mission there, which right now is led… by a former American diplomat. I think our position on Libya is clear."
Tensions between Egypt and Libya's Government of National Accord have been on the rise in recent weeks. In June, al-Sisi ordered his army to stand ready carry out any mission outside the country, if necessary, amid high tensions over Turkey's intervention in neighboring Libya.
Turkey has been accused of sending Syrian mercenaries daily to fight with the GNA. These actions have been widely criticized by the US and other countries.
"The United States strongly opposes military escalation in Libya – on all sides," the US National Security Council said in June. "We urge parties to commit to a ceasefire and resume negotiations immediately. We must build on progress made through the UN's 5+5 talks, the Cairo Initiative, and the Berlin process."
However, the United States and Egypt have close ties because of their aligned national interests, the ambassador added during the interview.
"They line up through the categories of military, security, economics and trade, politics and regional issues, people-to-people exchanges and culture," Cohen said.
Meanwhile, the ambassador aims to further strengthen the partnership between the two countries to work for an "Egypt that is strong, secure and prosperous, because that's in America's interest."
The US is working with Egypt to strengthen its counterterrorism capabilities, border security and defense modernization, according to Cohen.
Meanwhile, the US is continuing its development assistance to try and build "an Egypt that is economically prosperous in the future," which will in turn benefit American companies, according to the ambassador.
https://english.alarabiya.net/en/News/middle-east/2020/07/05/US-opposes-all-foreign-intervention-in-Libya-Ambassador-to-Egypt.html
--------
US intelligence involved in 'drug trafficking' in Afghanistan: Russia envoy
Sunday, 05 July 2020
The Russian presidential envoy to Afghanistan says the US intelligence has been involved in "drug trafficking" in the country, while dismissing accusations by Washington that Moscow has colluded with the Taliban to kill American troops.
Zamir Kabulov was quoted by Russia's TASS News Agency as making the comment on Sunday, after The New York Times claimed in an article that Russian military intelligence had offered "rewards" to Taliban-linked militants for attacks on American soldiers and other coalition troops in Afghanistan.
"Those wonderful US intelligence officers, who accuse us of different things, are involved in drug trafficking. Their planes from Kandahar, from Bagram [airfield near Kabul] are flying wherever they want to - to Germany, to Romania - without any inspections," Kabulov said.
Kabulov underlined that US involvement in drug trafficking to Europe through uncharted planes is an open secret in Afghanistan, saying, "Every citizen of Kabul will tell you that, everyone is ready to talk about that."
The United Nations says more than 80 percent of the world's opium is produced in Afghanistan and the bulk of narcotics produced in the country are destined for European states.
The United States and its allies invaded Afghanistan in October 2001 shortly after the September 11 attacks. While the invasion ended the Taliban's rule in the country, it has failed to eliminate the militant group.
American forces have since remained bogged down in Afghanistan through the presidencies of George W. Bush, Barack Obama, and now, Donald Trump.
About 2,400 US soldiers have been killed, along with unknown numbers of Afghan troops and Taliban militants. Over 100,000 Afghans have been killed or injured since 2009 when the UN Assistance Mission in Afghanistan began documenting casualties.
There have been no reported attacks by the militant group on the US positions since Washington and the Taliban reached an agreement in February.
https://www.presstv.com/Detail/2020/07/05/628951/Russia-Zamir-Kabulov-drug-trafficking-Afghanistan
--------
Donald Trump repeats promise to defeat 'radical left' in July Fourth speech
05 July 2020
US President Donald Trump on Saturday vowed to defeat the "radical left" in an Independence Day speech at the White House, condemning recent efforts to remove or rethink monuments to historical figures as attempts to destroy the United States.
Trump claimed without evidence that 99 percent of coronavirus cases in the United States were "totally harmless." In fact, many US states marked a record number of new COVID-19 cases. In Texas alone, 7,890 patients were hospitalized after 238 new admissions over the past 24 hours.
While criticism mounted over his handling of the pandemic, Trump said China must be "held accountable" for failing to contain the disease.
Peaceful protesters called for racial equality just steps from where Trump spoke in Washington, D.C., marching down blocked-off streets around the White House, Black Lives Matter Plaza and the Lincoln Memorial.
Millions of Americans have been demonstrating against police brutality and racial inequality since the May killing of George Floyd, a 46-year-old Black man who died after a white Minneapolis police officer knelt on his neck for nearly nine minutes. In addition to achieving police reforms in some cities, some protesters have removed Confederate statues and other symbols of America's legacy of slavery.
"There have always been those who seek to lie about the past in order to gain power in the present, those that are lying about our history, those who want us to be ashamed of who we are," Trump said on Saturday. "Their goal is demolition."
Trump's Fourth of July remarks doubled down on a Friday night speech at Mount Rushmore in South Dakota where he accused "angry mobs" of trying to erase history and used the speech to paint himself as a bulwark against left-wing extremism.
Joe Biden, Trump's Democratic rival in the November election, wrote a Fourth of July op-ed piece that struck a contrasting note with the Republican president and accused him of finding every day "new ways to tarnish and dismantle our democracy."
https://english.alarabiya.net/en/News/world/2020/07/05/Donald-Trump-repeats-promise-to-defeat-radical-left-in-July-Fourth-speech.html
--------
India
India focussed on LAC, Pakistan breaches truce to push ultras
Jul 6, 2020
Pakistan continues with its incessant ceasefire violations and attempts to push militants across the line of control while India is locked in the ongoing troop confrontation with China in eastern Ladakh, reinforcing the collusive threat from across the two long unresolved borders.
Latest figures show India has recorded over 2,250 ceasefire violations (CFVs) along the 778-km LoC by Pakistan already this year, while its security forces have killed around 130 terrorists — almost 50 in June alone — in counter-insurgency operations in Kashmir.
On Sunday itself, in strong retaliation by the Indian Army, two Pakistani soldiers were believed to have been killed across the LoC in Mendhar sector, while three others were injured opposite the Poonch and Nowshera sectors.
"Pakistan obviously wants to fish even more in troubled waters…it wants to push as many terrorists as possible across the LoC, under with the cover of cross-border firings, at a time when our attention is diverted towards the Line of Actual Control (LAC) with China," said a senior officer.
With intelligence reports asserting 280 to 300 heavily-armed terrorists are waiting for an opportune time to infiltrate into Kashmir, the Army has no other option but to keep its guard firmly up along the LoC as well.
"Given the situation, the Army cannot afford to move some additional forces from the LoC to the LAC. Two active fronts are a grim reality now. But we have adequate forces both in Kashmir as well as Ladakh for any contingency," said another official.
Going by the surge being witnessed in the number of CFVs by Pakistan this year, it could shatter all previous records. There were 3,479 CFVs and firings across both the LoC and the 198-km international border in J&K in 2019, which was the highest number recorded since 2003.
https://timesofindia.indiatimes.com/india/india-focussed-on-lac-pakistan-breaches-truce-to-push-ultras/articleshow/76804863.cms
--------
India-Bangladesh trade via Bengal border resumes
Jul 6, 2020
KOLKATA: The trade impasse between India and Bangladesh through the Petrapole-Benapole border came to an end on Sunday afternoon when five trucks from each side crossed over to the other side, reports Debasish Konar. Indian exports to Bangladesh via Benapole had come to a standstill from July 2 after Bangladeshi traders demanded import permits from India.
Petrapole Land Port Authority manager Suvajit Mandal said around 4.30pm on Sunday, five trucks carrying readymade garments reached Petrapole in Bengal and three trucks of fish and two of onions went to Benapole in Bangladesh. "The administration fixed our operations time from 6am to 6pm, when we can allow export of 300 trucks and import of 150 trucks," he added.
Petrapole-Benapole border trade was initially halted following lockdown in March. Export of Indian goods resumed from June 7 but from July 1, Bangladeshi traders began protesting against "one-way export" as India was not accepting imports from the neighbour on grounds of Covid-19.
On July 1, only 106 trucks were allowed to enter Benapole, while it would normally be 200-250 on average.
https://timesofindia.indiatimes.com/india/india-bangladesh-trade-via-bengal-border-resumes/articleshow/76804687.cms
--------
In a first, two slain Hizbul terrorists test positive for coronavirus
Jul 6, 2020
SRINAGAR: Two Hizbul Mujahideen terrorists who were killed in an encounter on Saturday were found to be carrying coronavirus according to their test reports which came in on Sunday. This is the first instance of any terrorist testing positive for Covid-19 in Jammu and Kashmir.
The terrorists, identified as Ali Bhai alias Abu Okasha and Hilal Ahmad, were killed in an operation in Arrah in Kulgam district. Their samples were sent for examination as part of the revised medico-legal formalities, given a surge in Covid-19 cases in the Kashmir Valley, which accounts for more than 70% of the 8,429 cases in the Union territory so far.
A police spokesperson said that the test reports of the two terrorists, which were received from CD Hospital, Srinagar, confirmed that they were covid positive. They were ferried in a protective care ambulance and buried as per Covid-19 protocols in Baramulla, the spokesperson added.
Since the outbreak of the pandemic, the burial of slain terrorists is being carried out at designated spots to ensure the safety of citizens from an inherent risk of contracting the infection. In such cases, medico-legal formalities are strictly followed, which include an autopsy, DNA and Covid-19 tests, a statement from J&K police said.
A native of Pakistan, Ali had been active in the Kashmir Valley since 2017 and was an A++ category terrorist, sources said. The second terrorist, Hilal, was from Kulgam.
https://timesofindia.indiatimes.com/india/in-a-first-two-slain-hizbul-terrorists-test-positive-for-coronavirus/articleshow/76803954.cms
--------
Pakistan violates ceasefire along LoC in Poonch
Jul 6, 2020
JAMMU: Pakistan violated the ceasefire and resorted to unprovoked firing along the LoC in forward area of J&K's Poonch district on Sunday evening, an Army spokesperson said. This is the second breach of truce in the past 24 hours.
"Around 7.45pm, Pakistan initiated unprovoked ceasefire violation by firing with small arms and shelling with mortars along the LoC in Poonch'sBalakote sector. Indian troops retaliated effectively," Jammu-based defence spokesperson Lt Col Devender Anand said.
Late on Saturday, Pakistan had breached the truce along the LoC in the district and attracted prompt retaliation from the Indian side. Sources said two Pakistani soldiers including one subedar were killed in the fire exchange in Mendhar sector while one each were injured in RakhChikri, Deva in Poonch and Rajouri's Bagsa sectors. On July 2, Pakistan had violated the ceasefire and suffered two fatalities in Indian retaliation. Several Pak bunkers were also destroyed by Indian troops, sources said.
There was, however, no official confirmation from Indian Army about the Pakistani casualties.
https://timesofindia.indiatimes.com/india/pakistan-violates-ceasefire-along-loc-in-poonch/articleshow/76803718.cms
--------
PFI national chairman holds government office in Kerala, sparks row
Jul 05, 2020
The Popular Front of India (PFI), which is under the scanner for alleged anti-national activities and fanning violence during the anti-CAA protests, is in the news lately after its national chairman Mohammed Abdul Salam Ovungal, 47, better known as OMA Salam, was reported to hold a state government office in Kerala.
Working as a senior assistant with the Kerala State Electricity Board (KSEB), Salam is currently posted at the Manjeri (Malappuram) SEB circle office, documents with the Hindustan Times show which was later clarified by the SEB headquarters in Thiruvananthapuram.
Is it possible for a government official to be part of an outfit marred by many controversies? Senior officials of the SEB say a strict no to it, adding that nobody has made any complaints in this regard and no criminal case is pending against him, at least in Kerala. Though the SEB vigilance department had made some inquiries in this regard last year but it was dropped later. The state service rules stipulate that a government employee should not be an active member of any organisation other than the service-related recognised trade unions.
"There are around 36,000 employees with the state electricity board. Usually, during the joining period, there is a verification of personal details and credentials. If any case or complaints surface later, we have an internal mechanism to check it and take action against the erring," said a senior SEB official who did not want to be named.
Salam joined the SEB in 2000, his records also show he made some seven foreign trips in the last six years or so under "personal trips" by seeking permission from the SEB. There are many allegations against the PFI, including one where it is alleged that it used to get regular funding from some West Asian countries - some of the foreign trips of its functionaries are also under the intelligence radar now.
Salam was elected as the chairman of the PFI in February at its general assembly meet held in Puthanathani in Malappuram district. A PFI insider said he was active in the organisation since it was floated in 2006.
"He is working in our office. Since I joined the Manjeri department office last month I have no other details about him," said deputy chief engineer of Manjeri region P Ramani. Salam was not reachable for his comments.
The PFI was launched in Kerala in 2006 after merging three Muslim outfits floated after the Babri Masjid demolition in 1992 - the National Development Front of Kerala, Karnataka Forum for Dignity and ManithaNeethiPasari of Tamil Nadu. Now, the PFI claims it has units in 22 states. Majority of the PFI leaders are from Kerala and some of them are former members of the banned Students Islamic Movement of India (SIMI).
The PFI calls itself a neo-social movement committed to empowering people belonging to the minority communities, Dalits and other weaker sections of the society. In a short span of time, it became popular among Muslim youth. "Live with pride in India" is its guiding principle. On the lines of the RSS, the PFI has uniforms and often conducts drills at public places. In 2013, the Kerala government had banned its freedom parade - which it conducts on the Independence Day - after the police found its cadres were carrying stars and emblems on the uniform.
Every year on February 17, it conducts unity marches at all its district headquarters. It has cadre training centres in many districts and usually associates with many human rights organizations to get a sombre outlook, police officials said. It's religious school 'Sathya Sarani' in Manjeri was in the news after parents of some Hindu and Christian girls alleged that it was a conversion hub. Akhila Ashokan alias Hadiya Jehan, a dentist who embraced Islam and later married a Muslim youth, was reportedly converted here.
In Kerala, the PFI was mired in many clashes and political murders. It was allegedly involved in at least 30 political murders in the past decade. In 2015, 13 of its workers were awarded life-term for chopping the palm of a college professor, TJ Joseph, who prepared a question paper which was alleged to be blasphemous. Two years ago, six PFI activists were held in connection with the murder of an ABVP leader in Kannur and nine were arrested for allegedly killing SFI leader Abhimanyu at Maharajas College in Ernakulam. After last year's protests against the Citizenship Amendment Act turned violent in many parts of the country, there was a demand to ban the organisation.
https://www.hindustantimes.com/india-news/pfi-national-chairman-holds-government-office-in-kerala-sparks-row/story-DtXw2ail3rasTkFKjPT7RL.html
--------
China to supply 4 attack drones to Pak, prompts India to revive Predator-B plan
Shishir Gupta
Jul 06, 2020
China is in the process of supplying four armed drones to Pakistan, ostensibly to protect the China-Pakistan Economic Corridor and the People's Liberation Army Navy's new base at Gwadar port, according to people familiar with the development said on Sunday.
Gwadar, in the highly restive southwestern province of Baluchistan, is described as the crown jewel of China's $60 billion investment in Belt and Road Initiative projects in Pakistan.
The supply of two systems (each has two drones and a ground station) comes ahead of Beijing's plan to jointly produce 48 GJ-2 drones, the military version of Wing Loong II, designed in China for use by Pakistan's air force.
China has already been selling the reconnaissance and strike drone Wing Loong II to several countries in Asia and West Asia and emerged as the largest exporter of armed drones. According to the Stockholm International Peace Research Institute (SIPRI) arms transfer database, China had delivered 163 UAVs to a dozen-odd countries including Kazakhstan, Turkmenistan, Algeria, Saudi Arabia and United Arab Emirates from 2008 to 2018.
Unlike the US that follows an elaborate process to determine and regulate the end-use of its high-end weapons, China has no such qualms.
China's attack drone, said to be armed with 12 air-to-surface missiles, are currently being used by UAE-backed forces in Libya against the Turkish-backed government in Tripoli with limited success. Four of them were shot down in the last two months in Libya, according to data compiled by non profit Drone Wars UK.
China's aggressive postures in Ladakh where the two armies are engaged in a standoff that has lasted two months and its supply to Pakistan has prompted India to conveyed to the US its renewed interest in the medium-altitude long-endurance (MALE) armed Predator-B drone, which not only collects intelligence through surveillance and reconnaissance but also locates and destroys the target with missiles or laser-guided bombs.
The Indian Navy has been in negotiations with the US for its unarmed naval variant, but national security planners feel that due to the prohibitive cost of the UAV, it would be better to have an all-in-one drone rather than separate ones for surveillance and targeting. Also called the MQ-9 Reaper, the armed remotely piloted aircraft is battle-proven in the Iraq, Afghanistan and Syrian theatres with the capability of carrying four Hell-Fire missiles and two 500 pounds of laser-guided bombs.
For the future, Indian private sector companies on the outskirts of New Delhi are in the process of developing medium-altitude long-endurance drones for India. But the capacity to acquire armed drones within the country is some distance away. The Defence Research and Development Organisation also has plans to produce the Rustom drone prototype by the end of this year.
https://www.hindustantimes.com/india-news/pakistan-to-get-4-attack-drones-from-china-prompts-india-to-revive-predator-b-plan/story-M5jUeCOLPnyyofzh03LSzI.html
--------
India, Afghanistan ink 5 agreements to develop educational infra in Afghan provinces
Jul 06, 2020
India and Afghanistan on Sunday signed five agreements for developing educational infrastructure in four Afghan provinces, with the move seen as a reiteration of New Delhi's support to Kabul at a time when the war-torn country's peace process is confronting challenges.
The five memorandums of understanding (MoUs) were signed under the high impact community development projects (HICDP) programme being implemented by India to further strengthen the bilateral development partnership, said a statement from the Indian embassy in Kabul.
Since 2001, India has undertaken projects worth $3 billion in Afghanistan, including $1 billion pledged in 2016 under the "new development partnership" scheme over a period of five years. These projects are part of India's commitment to assisting Afghanistan emerge as a "peaceful, united, prosperous and pluralistic nation", the statement said.
The projects to be taken up under the five MoUs include the construction of classrooms, a higher education building and a road within the campus of Albironi University. The projects are spread across the four provinces of Nooristan, Badakhshan, Farah and Kapisa.
Since 2005, the Indian government has committed $200 million to support more than 550 high impact community development projects across Afghanistan. Of these, more than 400 projects have already been completed while the rest are in various stages of implementation. These are usually smaller grassroots projects that involve a lower financial outlay, but have a direct impact on local populations.
The ceremony in Kabul for the signing of the MoUs was presided over by the Afghan minister of economy, Mustafa Mastoor. Tripartite agreements were signed between the Indian government, the Afghan ministry of economy and the implementing ministries, such as the ministry of education.
Two MoUs were signed by Indian ambassador Vinay Kumar and ministers Mustafa Mastoor and Abdul TawabBalakarzai, while three were signed by Kumar and ministers Mastoor and Rangina Hamidi.
"The government of India remains committed to take forward the India-Afghanistan Development Partnership based on the national priorities of the government and people" of Afghanistan, the statement said.
Despite an agreement signed by the US and the Taliban in February, Afghanistan has witnessed a surge in terrorist violence even as it grapples with the impact of the Covid-19 pandemic. The intra-Afghan dialogue, a key component of the peace process, is yet to get underway.
https://www.hindustantimes.com/india-news/india-afghanistan-ink-5-agreements/story-fxUVUiz5aEDiTeRMlBQagJ.html
--------
Militants killed in Kulgam encounter found Covid positive
by Adil Akhzer
July 6, 2020
The Jammu amd Kashmir Police on Sunday said that two militants killed in an encounter in Kulgam district on Saturday have been found Covid positive.
"…It is further informed that while carrying out the medico-legal formalities the samples of the killed terrorists were taken and sent for Covid-19 test. Today, the test reports were received from CD Hospital Srinagar and both the killed terrorists were confirmed as Coronavirus positive," a J&K Police spokesperson said in a statement.
Two Hizbul Mujahideen militants, including a foreigner, were killed and three Armymen injured in an encounter in Kulgam district on Saturday.
In April, police decided to stop handing over bodies of militants to family members after a large crowd gathered to attend the funeral of a Jaish-e-Mohammed commander killed in an encounter in Sopore on April 8. The police, which was then pulled up for allowing the funeral, had arrested at least 10 people for violating Covid protocols.
"Since the outbreak of the Covid-19 pandemic and to ensure the safety of people from inherent risk of contracting the infection, the burial of the killed terrorists is carried out at designated places. Medico-legal formalities are strictly followed in respect of such killed terrorists which includes post-mortem, DNA and Covid-19 tests," police said.
After the encounter on Saturday, police had said the bodies were sent to Handwara for last rites, but on Sunday the police said that the burial will take place in Baramulla district. "The dead bodies of the said killed terrorists shall be carried through protective care ambulance and buried strictly as per Covid-19 protocol at Baramulla," police said.
https://indianexpress.com/article/india/militants-killed-in-kulgam-encounter-found-covid-positive-6491849/
--------
Pakistan
With army in mind, Pakistan chooses China over United States
Shishir Gupta
Jul 06, 2020
Ever since the world started pointing a finger at Beijing for the spread of the coronavirus disease (Covid-19) pandemic, Pakistan has gone out of its way to express solidarity with China. Even to the extent of refusing to let its 1,000-odd students stranded in Wuhan, the original epicentre of the outbreak, return to Islamabad in February. It is no secret that Beijing had been soliciting support from all its friends, or clients, as some analysts describe the relationship between China and Pakistan. Islamabad, indebted to China for more than one reason, had gone a step further. China was being panned by countries across the world, particularly the United States, over what was widely perceived to be gross negligence on the part of China that led to the rapid spread of the disease that has infected 11 million people across the world and killed nearly 530,000.
In the cacophony that followed as countries took sides, Pakistan was understandably the loudest voice in support of China despite some uneasiness in the foreign policy circles of Islamabad.
Before the world was able to visualise the impact of the pandemic, Pakistan was in a comfortable position on the foreign policy front, particularly the China-US matrix. It was effectively leveraging its influence over the Taliban to extract concessions from the US in the global terror financing watchdog Financial Action Task Force. Washington was soft pedalling on Pakistan's failure to comply with the FATF Action Plan and had allowed it extra time at the Paris Plenary in February. The reprieve, by any standards, was a fair indicator of the Pakistan foreign office's successful handling of a tricky situation.
Much of this effort by Pakistani diplomats to navigate the sensitivities in Washington appeared to come undone as the Pakistani establishment rushed to comply with signals from Beijing that it wanted Prime Minister Imran Khan's government to continue to back it. The worldly-wise officials at the foreign office and, some at the Prime Minister's Office, were the first ones to spot the change in Washington's approach. The officials, including the US-educated special advisor on national security Moeed Yusuf and British-educated Zulfi Bukhari, special assistant to the PM for overseas Pakistanis and HRD, realised the impossibility of balancing relations with Washington and Beijing in the face of the establishment's inflexible and decades-old mindset characterised by suspiciousness of the West.
The Pakistan military's tunnel vision and stranglehold over key foreign policy aspects have prevented the country from benefiting from the available expertise at home and evolving a pragmatic and non-confrontational foreign policy. At a time when world opinion is sharply against Beijing, Pakistan has chosen to be the devil's advocate.
Like when foreign minister Shah Mahmood Qureshi put out a statement on his phone conversation with Chinese counterpart Wang Yi, the foreign ministry had to make a pointed reference to underline Pakistan's commitment to the "One-China policy" and express support to China on its "core interests including Hong Kong, Taiwan, Tibet and Xinjiang".
In Pakistan, the army has been in a pivotal position irrespective of the regime in power. It also, maybe, doesn't have anything to lose if Pakistan is again clubbed with the likes of North Korea. In fact, it has been argued by its critics that the army's clout over politics and civilian life tends to proportionately increase with Pakistan's marginalisation, as does the access to material riches for its leadership.
The army was the biggest beneficiary of the billions that the United States poured into Pakistan in the name of support for the war on terror.
When that well seemed to be drying up, it found a willing donor in Beijing for which the China-Pakistan Economic Corridor became a flagship project for its ambitious Belt and Road Initiative. It could also lead Pakistan into a debt trap.
Thousands of Pakistanis paid with their lives for the establishment's short-sighted strategy of arming and nurturing terrorists and turning terror into an instrument of foreign policy.
What woes the new strategy of trying to milk China and the CPEC will bring to the Pakistanis, only time will tell. The more erudite officials of the foreign office can visualise the implications for Pakistan, such as the heightened possibility of graduating to the FATF blacklist if it does not deliver on its action plan.
https://www.hindustantimes.com/india-news/with-army-in-mind-pak-chooses-china-over-us/story-FORHrwRxchUJ8OCVMINfZJ.html
--------
Pakistan: Opposition leader recovers from COVID-19
Aamir Latif
05.07.2020
KARACHI, Pakistan
Pakistan's main opposition leader Shehbaz Sharif has recovered from coronavirus after a weeks-long battle, the party announced on Sunday.
Sharif, the president of Pakistan Muslim League-Nawaz (PML-N), tested positive for the novel virus last month.
"By the grace of Allah, and nation's prayers, President, Pakistan Muslim League (N), Shehbaz Sharif's (latest) coronavirus test result is negative," party's spokeswoman Marriyum Aurungzeb said on Twitter.
The doctors, she said, advised Shehbaz, who previously served the country's largest Punjab province as its chief minister thrice, to get his antibodies tests done for three weeks.
Shehbaz, a younger brother of three-time Premier Nawaz Sharif, is facing a slew of cases pertaining to money laundering, corruption, and misuse of authorities.
The country's corruption watchdog tried to arrest him in a money laundering case last month, however he was granted bail by the Lahore High Court until July 9.
The opposition leader, who denies the charges, had been in custody for months for his alleged involvement in a housing scandal in 2018-19. He has been on bail in the case since February last year.
https://www.aa.com.tr/en/asia-pacific/pakistan-opposition-leader-recovers-from-covid-19/1900253
--------
Pakistan to host 2021 World Tourism Forum
Aamir Latif
05.07.2020
KARACHI, Pakistan
Pakistan will host the World Tourism Forum next year to tout the country's tourism potential around the globe, especially among the countries of the D-8 (developing 8) bloc.
Addressing a press conference in the capital Islamabad on Sunday, Syed Zulfikar Bukhari, the prime minister's adviser on tourism and overseas Pakistanis, said the tourism ministers of all the D-8 member states, including Turkey, willl also participate in the forum in Islamabad.
The event had been scheduled for this year but was delayed until next year due to the coronavirus pandemic. Over 1,000 foreign visitors will attend the five-day event.
"Pakistan has a huge tourism potential that we want to introduce to the world, especially the Muslim world," Bukhari said, adding: "We are inviting the tourism ministers of D-8 countries, including Turkey, to learn from their experience promoting tourism."
The World Tourism Forum is an organization based in Istanbul, Turkey dedicated to developing tourism around the world with its annual meetings.
Pakistan, Bukhari added, had drawn up a five-year action plan to boost its tourism, badly hit by years of terrorism in the country following events related to the 9/11 terrorist attacks in the US.
Islamabad, he added, will launch a tourism e-portal by the end of this year to better attract foreign and local tourists.
From the snow-capped peaks in the north and glistening waters in the south, together with limitless opportunities to watch wildlife, sail in the mighty Indus river, and deep-sea diving in the Arabian Sea, Pakistan has a great deal to attract tourists.
The northern Gilgit-Baltistan region, which borders neighboring China, is home to six peaks of over 8,000 meters (26,246 feet) tall, including the world's second-tallest peak, K2.
The region also boasts over 5,000 large and small glaciers and more than 100 lakes, which jointly make up the world's largest freshwater reservoir.
Eco-lovers can also witness the endangered snow leopard and brown bear, in addition to 300 species of wildlife in the breathtaking region.
Faith tourism
Pakistan is situated in a region that for centuries has been home to three major world faiths – Hinduism, Buddhism, and Sikhism.
The South Asian Muslim state hosts scores of revered pilgrimage sites – dating back 5,000 years – for not only the followers of the three religions but also from some prehistoric traditions such as the Aryan religion, Barhaman religion, and ancient Iranian and Greek religions.
The northwestern Khyber Pakhtunkhawa province – once a poster child for terrorism and suicide bombings – is home to 70% of the sites in the country sacred to Sikhs and Buddhists.
Punjab, the country's most populous province, and the southern Sindh province also host several sites linked to the three faiths.
Once known as the heart of the Gandhara civilization, Takhtbai or Takht-i-Bhai ( throne of origins) – a small scenic town located some 160 kilometers (99 miles) from Islamabad – is the most-visited site by the Buddhists, who flock to see an ancient monastery dating back to the 1st century.
Northeastern Punjab is home to five most important pilgrimage sites for Sikhs. They include the birthplace of Baba Guru Nanak, the founder of the Sikh religion who was born in 1469 in the Nankana Saheb district, and the Gurdwara (monastery) Punja Sahib in the town of Hasan Abdal, where the handprint of Guru Nanak is believed to be imprinted on a boulder at the monastery.
The two sites are visited by thousands of Sikhs every year from neighboring India, Europe, and America.
The Katas Raj temple in the northeastern Chakwal district and Sadhu Bela temple in the southern Sukkur district are the two most-visited religious sites by Hindus from across the world.
https://www.aa.com.tr/en/asia-pacific/pakistan-to-host-2021-world-tourism-forum/1900726
--------
$60m Islamic Development Bank aid for polio eradication approved
Amin Ahmed
July 06, 2020
ISLAMABAD: The Islamic Development Bank (IsDB) has approved a $60 million supplementary fund to Pakistan as a further contribution to the polio eradication programme.
This includes a $39m Islamic Development Bank Murabaha and a $21m grant from the IsDB-managed Lives and Livelihoods Fund (LLF). The new financing has been approved by the IsDB Board of Executive Directors at the virtual meeting held in Jeddah chaired by IsDB President Dr Bandar Hajjar early this week.
As the Islamic bank had previously contributed $100m to the same project the new supplementary funding takes its total contribution up to the $160m mark.
In the meantime, the 25th meeting of the Emergency Committee under the International Health Regulations on the international spread of poliovirus held in Geneva has observed that there is still much more work to do to end transmission in Pakistan and Afghanistan. The polio infrastructure that has been developed in Pakistan and Afghanistan has been used to assist with the tracking and tracing as part of the Covid-19 pandemic response.
A statement issued by the IHR Emergency Committee says in Pakistan transmission continues to be widespread as indicated by both acute flaccid paralysis (AFP) surveillance and environmental sampling. WPV1 transmission continues to be widespread, with southern Khyber Pakhtunkhwa becoming a new WPV1 reservoir, and some areas such as Karachi and the Quetta block having uninterrupted transmission. There has also been expansion of WPV1 to previously polio-free areas in Sindh and Punjab.
https://www.dawn.com/news/1567261/60m-islamic-development-bank-aid-for-polio-eradication-approved
--------
DIG Operations reviews security of Mosques, Imambargahs
July 06, 2020
LAHORE- Deputy Inspector General (DIG) Operations Ashfaq Khan on Sunday visited different areas in the city and reviewed the security arrangements of Mosques and Imambargahs. According to official sources, SP Model Town Ejaz Rashid and SP Iqbal Town briefed the DIG about the security of the Mosques and Imambargahs of their respective areas. The DIG Operations also met the organizers of the Mosques and Imambargahs. Organizers expressed satisfaction over the security arrangements made by the police. Ashfaq Khan issued special directions to the police officers and jawans deputed on the security of worship places. He further said that police personnel should stay vigilant whereas snipers should keep an eye on all movements in the surroundings of the worship places. The DIG Operations said that Police Response Teams and Dolphin Squads should increase their patrolling in surroundings of Mosques and Imambargahs.
https://nation.com.pk/06-Jul-2020/dig-operations-reviews-security-of-mosques-imambargahs
--------
Mosques witness improvement, markets yet to fully adopt SOPs
MANSOOR ALI
July 04, 2020
ISLAMABAD - A majority of big mosques in Islamabad have witnessed improvement in following the SOPs during the month of June. However, markets are yet to fully adopt SOPs.
According to a survey conducted by The Nation in 10 mosques, initially the worshipers were not paying heed towards SOPs. However, the citizens become more sensitive towards COVID-19 after the cases surged in Islamabad.
While talking to The Nation, Maulana Saeed ur Rehman said that many were blaming mosques for the spread of coronavirus which was a wrong perception. He further added that almost all the mosques across the capital have been following SOPs strictly.
He stated that the local committees made by the administration have also played their important role in spreading awareness among the masses regarding following the precautionary measures in mosques.
On the other hand, few markets in Islamabad including Sitara Market, Karachi Company, Chatta Bakhtawar, Tramri Bazaar and many others in the central city have been facing the violation of SOPs.
The mentioned markets are nothing more than a headache for the Islamabad administration as despite the smart lockdown and frequent warnings, the SOPs are openly violated without any fear.
While talking to The Nation, a senior member of businessmen community in G-9 Markaz said that the smart lockdown in different markets was imposed due to the increasing number of cases.
He stated that markets are likely to be blamed for the surge in cases and spread of Covid-19 in the coming weeks because only a smaller percentage of the citizens visiting the markets have been following the SOPs.
He demanded the administration to formulate a strict policy regarding the SOPs in markets otherwise no one was going to adopt the precautionary measures without any strict policy from the government side.
He concluded that reopening markets was the need of the hour but the adaptation of SOPs was more important than business because the hospitals may not be able to handle the burden anymore.
Earlier, smart lockdown was imposed in some sectors of Islamabad which has greatly helped in decreasing the number of cases in those sectors and this move of imposing smart lockdown in some sectors and markets has received much appreciation.
https://nation.com.pk/04-Jul-2020/mosques-witness-improvement-markets-yet-to-fully-adopt-sops
--------
SAPM Dr Zafar Mirza tests positive for Covid-19, says he has mild symptoms
July 06, 2020
Prime minister's aide Dr Zafar Mirza on Monday announced that he was isolating himself at home after testing positive for the novel coronavirus.
In a tweet, the special assistant to the prime minister on health said that he was experiencing "mild symptoms" and was taking all precautions. He also applauded the services of his colleagues, saying "Keep up the good work! You are making a big difference and I am proud of you."
Several politicians, including members of the ruling PTI, have been diagnosed with the virus over the past few months as it continues to spread in Pakistan. More than 223,300 people have tested positive across the country since the first case emerged on February 26 while more than 4,500 deaths have been reported.
Prominent political leaders who have contracted the virus so far include National Assembly Speaker AsadQaiser, Leader of the Opposition in the National Assembly Shehbaz Sharif, Sindh Governor Imran Ismail, PPP leader Saeed Ghani and Railways Minister Sheikh Rashid, all of whom have recovered.
Former Balochistan governor Syed Fazal Agha, PTI Punjab MPA Shaheen Raza, Sindh Minister for Human Settlements Ghulam Murtaza Baloch, MNA Munir Khan Orakzai and PTI's MianJamshedud Din Kakakhel are among politicians who passed away after contracting the virus.
https://www.dawn.com/news/1567337/sapm-dr-zafar-mirza-tests-positive-for-covid-19-says-he-has-mild-symptoms
--------
July 5, 1977, darkest day in Pakistan's history: Bilawal
Jul 6, 2020
ISLAMABAD: Pakistan People's Party (PPP) Chairman Bilawal Bhutto Zardari on Sunday termed July 5, 1977, as the most shameful and darkest day in the history of Pakistan.
In his message to the nation, Bilawal said that the people's elected government and first directly elected prime minister Zulfikar Ali Bhutto was ousted by the elements who had either vanished into mid-air or living a shameful life.
"The way all the characters involved in it met their fate proved that crime and sin have no legacy. Still, every illegitimate ruler of the time, like today's puppet, fails to grasp and realise this universal reality," Bilawal said.
The PPP chairman said that the constitution was suspended on July 5, 1977, wrapping the country's democracy, suspending all the civil rights and forbidding the process of development and hoisting the colours of the authoritarianism in all directions.
He said that just by promoting and protecting the dictator's personal vested interests, the foundation of dictatorial rules was laid through inventing corruption and unleashing intimidation.
Bilawal said that even today after four decades, the scourge of July 5, 1977, is not leaving the Pakistani nation behind and democracy is still in its teething stage, the ground for implementation of provincial autonomy is narrow, the poor are at the mercy of plagues and locusts, the swords of unemployment hanging over the heads of the workers, the bread of two times, justice is expensive and poor is getting poorer by each passing day.
He said that the present puppet regime is the culmination of the crime of July 5, 1977, and at the same time, now this chapter in Pakistan is about to be closed forever.
He said that the day is not far when the people's right to sovereignty and the use of religious extremism, militancy, sectarianism and linguistics as weapons in government buildings to perpetuate their aggressive rule will be removed in the same way that many racist and hate-mongering societies today are tearing down statues of fake greats.
Bilawal said that PPP has made unparalleled struggle and eternal sacrifices for the constitution and democracy of the country, this struggle will continue till the final victory of the people.
https://www.pakistantoday.com.pk/2020/07/05/july-5-1977-darkest-day-in-pakistans-history-bilawal/
--------
South Asia
People getting married amid Covid-19 pandemic, actual numbers unknown
July 3rd, 2020
There is no data from the past few months, since Covid-19 entered Bangladesh
There have been reports of quite a number of people getting married despite the ongoing Covid-19 pandemic which has put an indefinite pause to everything that we know and hold dear.
However, contacted, the authorities concerned could not provide the exact number of marriages that took place across the country since the first detection of coronavirus in early March.
Speaking to Dhaka Tribune, Bangladesh Muslim Marriage Registrar Association Secretary General Kazi Iqbal Hossain said: "We, on an average, used to perform around 40 marriages evert month in one designated area but in the last three months that figure has come down to three to five."
The association officials however claimed that they do provide the Law Ministry with the number of marriages conducted by them, but failed to come up with any data for June.
"But since the beginning of June, I have conducted a total of 12 marriages. This number used to be around 40 to 50 for every month before the Covid-19 forced government holiday started," he added.
Echoing the same, KaziMawlana Abu Bakar Chakhari of the Kazi office at Farmgate, said: "The marriage rate is now around 5% to 10% of what it was before the Covid-19 outbreak. Now, on an average, I hardly conduct one marriage a day. This number was between 10 to 12 during the pre-coronavirus period."
Contacted, the officials in charge of keeping marriage and divorce records for the two Dhaka city corporations, could not provide any exact data on the marriages that took place in the capital in the last few months.
A K M Lutfur Rahman Siddique, social welfare officer at Dhaka South City Corporation (DSCC), said: "We have records of marriages that took place in the city corporation community centres, but we don't have the data on how many marriages were done every month."
He as well as the officials of Dhaka North City Corporation (DNCC) told this correspondent to speak with the Law Ministry as every enlisted Kazi is registered with them.
But when contacted, saying that they do not have any database for marriages conducted in the country, Law Ministry officials suggested the correspondent call the Sadar Sub-Registrar's Office.
Speaking to Dhaka Tribune, Sub Registrar Mohammad Jahid Hossain said: "We keep records of a lot of things but nothing is available regarding marriages."
However, Dhaka District Registrar Sabikun Nahar failed to provide the necessary figures concerning the number of marriages that took place in the last few months.
She told this correspondent to give her some time so that she can send letters to all the Kazi offices in Dhaka asking them to submit statistics for marriages conducted in 2019 and 2020.
https://www.dhakatribune.com/bangladesh/2020/07/03/people-getting-married-amid-pandemic-actual-numbers-unknown
--------
Clash in Kabul leaves one terrorist dead
06 Jul 2020
A clash broke out between security forces and the terrorists in Kabul in the early hours of Monday, leaving one terrorist dead.
The Kabul Police Headquarters in a statement said a clash broke out security forces and the terrorists in Mir Bacha Kot district of Kabul at around 2 am on Monday.
The statement further added that the clash broke out after two terrorists attacked a security check post in Sufiyan area of the district.
The security forces killed one of the terrorists and arrested another terrorist following the clash, the statement added.
The Kabul Police also added that the security forces confiscated an RPG launcher and three rockets of launcher following the clash, the statement said.
The anti-government armed militants including Taliban have not commented regarding the incident so far.
https://www.khaama.com/clash-in-kabul-leaves-one-terrorist-dead-08941/
--------
Abdullah to visit to Pakistan in the near future
06 Jul 2020
The Chairman of the High Council for Reconciliation Abdullah Abdullah will visit Pakistan in the near future, it has been reported.
Abdullah is expected to visit the country on an official invitation of Shah Mehmood Qureshi, the foreign minister of Pakistan.
"Pakistan-Afghanistan relations are moving forward. Foreign Minister Shah Mehmood Qureshi has invited the Chairman of the Supreme National Reconciliation Council, Dr. Abdullah Abdullah, to pay an official visit to Pakistan," Pakistan special representative to Kabul Muhammad Sadiq was quoted in a report by Daily Times.
Sadiq further added "Dr. Abdullah Abdullah will visit at mutually convenient dates."
The Office of the High Council for Reconciliation has not commented in this regard so far.
https://www.khaama.com/abdullah-to-visit-to-pakistan-in-the-near-future-08940/
--------
Taliban violence is unacceptable, it has to go down: NATO SCR
05 Jul 2020
The NATO called on the Taliban group to decrease violence as the country is going towards an intra-Afghan peace dialogue.
Stefano Pontecorvo, the NATO Senior Civilian Representative to Afghanistan in a video message published on his twitter account has said that the Taliban violence has to go down as it creates an issue for the ongoing peace efforts.
"Taliban violence has to go down, it is simply unacceptable and it is creating an issue, a problem for getting to the peace talks", Stefano said in a twitter message.
Stefano Pontecorvo, the NATO Senior Civilian Representative to Afghanistan and General Scott Miller, the commander of U.S and Resolute Support forces in Afghanistan have travelled to Brussels to meet with the NATO allies.
https://www.khaama.com/taliban-violence-is-unacceptable-it-has-to-go-down-nato-scr-79879/
--------
Mideast
FM Zarif: US Isolated in Anti-Iran Drive
Jul 05, 2020
"The US has tried to build consensus against Iran, but it has failed to do so," Zarif said on Saturday, addressing an open session of the Iranian Parliament.
The Iranian foreign minister pointed out that the US aims to introduce Iran as a "security threat" and then to use its power in bodies such as the UN Security Council to increase international pressure on the country, and said, "The Trump administration has pushed four UN Security Council session on Iran over past three years, with the last one being held last week, but it has been isolated in all sessions."
Zarif reiterated that the US' failure is because the UNSC member-states have emphasized on the need to preserve the JCPOA, highlighting that the US is pursuing a wrong approach.
In relevant remarks on Friday, Chairman of Iran's Strategic Council on Foreign Relations Kamal Kharrazi blasted Washington for its continued hostilities towards Iran, and said that the Iranians have shown over the past 40 years that they would never surrender to the US bullying.
"The unilateral and misguided policies of the three European member states of the JCPOA, led by the US, to stop Iran's peaceful nuclear activities have always backfired, as Iran has been more determined to develop its nuclear technology," Kharrazi said.
He reiterated that the US push to extend Iran's arms embargo in the UN Security Council and the three European countries' anti-Iran move in the International Atomic Energy Agency, as well as the suspicious behavior of the IAEA director general will not only fail to deter Iran, but it will undoubtedly lead to the collapse of JCPOA as well.
"Now that International Atomic Energy Agency Director-General Rafael Grossi has met US Representative on Iran Brian Hook shows the extent of Mr. Grossi's dependence and his lack of independence," Kharrazi said, adding that the IAEA chief is recklessly coordinating his actions with the conspiracy center against Iran.
He underlined that the West should know that neither economic sanctions nor arms embargo will deter Iran from pursuing an independent strategic path.
"Iran has so far pursued its policy of self-sufficiency in the face of maximum Western pressure and has achieved undeniable successes in producing defensive weapons it needs," Kharrazi added.
https://en.farsnews.ir/newstext.aspx?nn=13990415000534
--------
Speaker Urges Reduction of JCPOA Commitments
Jul 05, 2020
"We request to stand up against the excessive demands of other parties involved in nuclear deal, so that policies taken for reducing JCPOA commitments should be into effect," Qalibaf said.
He pointed to the role of Foreign Ministry in this field and added, "Iran's Foreign Ministry can play a leading and important role in the field of economic power. To this end, Economic Deputy was formed in the ministry to pursue the case."
If we fail to attract foreign investors through JCPOA, effective steps should be taken to transfer our people's money and currency blocked in some other countries, the speaker noted.
Qalibaf underlined, "International Atomic Energy Agency (IAEA) and Board of Governors should know that the Islamic Republic of Iran and lawmakers will never allow it to do whatever it wishes without any restriction."
In relevant remarks early in June, Mohammad BaqerQalibaf in reaction to a Twitter message by US president Donald Trump on talks with Iran said Trump's unilateral withdrawal from the international nuclear deal with Tehran showed that resistance is the only way to deal with Washington.
https://en.farsnews.ir/newstext.aspx?nn=13990415000505
--------
Iran to Sue US for Impacts of Sanctions on Coronavirus Spread
Jul 05, 2020
Joneydi noted that Iran will sue the file in the International Court of Justice.
The United States has imposed fresh round of illegal sanctions against Iran in the midst of the country's fight against the coronavirus outbreak.
The new sanctions come despite US President Donald Trump's claims of Washington's readiness to help Iran in the battle against the disease.
In relevant remarks in April, Iranian Government Spokesman Ali Rabiyee rapped Washington for lying about exclusion of medical equipment and drugs from sanctions against Tehran.
"The US administration should say which banking system it has opened for the purchase of medicine (by Iran)," Rabiyee told reporters in a press conference in Tehran on April 20.
https://en.farsnews.ir/newstext.aspx?nn=13990415000370
--------
Iran's Interpol Chief: Tehran Ready to Cooperate with Seoul to Combat International Crimes
Jul 05, 2020
Shirzad made the remarks in a meeting with the South Korean envoy to Tehran, Jeong-Hyun Ryuh.
He added that Iran's law enforcement forces always underline the acceleration of police missions.
Ryuh, for his part, said that South Korea is ready for further cooperation with Iran in different police fields and promotion of relations between the Iranian and South Korean police is essential to develop and enhance security mechanisms.
https://en.farsnews.ir/newstext.aspx?nn=13990415000247
--------
Israel 'not necessarily' behind all Iran nuclear site incidents: Gantz
05 July 2020
Israel's defense minister said on Sunday it is not "necessarily" behind every mysterious incident in Iran, after a fire at the Natanz nuclear site prompted some Iranian officials to say it was the result of cyber sabotage.
Israel, widely believed to be the region's only nuclear power, has pledged never to allow Iran to obtain atomic weapons, saying Tehran advocates its destruction. Iran denies ever seeking nuclear arms and says its atomic program is peaceful.
The underground Natanz site, where a one-story building was partly burned on Thursday, is the centerpiece of Iran's uranium enrichment program and monitored by inspectors of the International Atomic Energy Agency, the UN nuclear watchdog.
Asked whether Israel had anything to do with "mysterious explosions" at Iranian nuclear sites, Israeli Defense Minister Benny Gantz said: "Not every incident that transpires in Iran necessarily has something to do with us."
"All those systems are complex, they have very high safety constraints and I'm not sure they always know how to maintain them," Gantz told Israel Radio.
Three Iranian officials who spoke to Reuters said they thought cyber sabotage had been involved at Natanz, but offered no evidence. Two said Israel could have been behind it.
An article by Iran's state news agency IRNA addressed what it called the possibility of sabotage by enemies such as Israel and the United States, although it stopped short of accusing either directly.
In 2010, the Stuxnet computer virus, widely believed to have been developed by the United States and Israel, was discovered after it was used to attack Natanz.
Last month, Israeli security cabinet minister Zeev Elkin said Iran had attempted to mount a cyber attack on Israel's water system in April.
Iran curbed its nuclear work in exchange for removal of most global sanctions under a 2015 accord with six world powers. It has reduced compliance since the United States withdrew in 2018.
https://english.alarabiya.net/en/News/middle-east/2020/07/05/Israel-says-not-necessarily-behind-all-Iran-nuclear-site-incidents-Gantz.html
--------
Israel to build over 160 new settler units in occupied West Bank
05 July 2020
Israeli officials are planning to construct new housing units in the occupied West Bank irrespective of an international outcry against the Tel Aviv regime's settlement expansion policies, besides its contentious plans to annex large parts of the Palestinian territories.
The head of the Committee Against the Wall and Settlements in Bethlehem, Hassan Bureijia, said in a statement on Sunday that High Planning Committee of the Israeli Civil Administration has approved the construction of 164 housing units in Neve Daniel settlement in southern Bethlehem, Arabic-language Ma'an news agency reported.
Bureijia added that the project will create a new neighborhood built on Palestinian-owned land seized in the town of Khader, located 5 kilometers (3.1 miles) west of Bethlehem, and Nahalin village.
More than 600,000 Israelis live in over 230 settlements built since the 1967 Israeli occupation of the Palestinian territories of the West Bank and East Jerusalem al-Quds.
Less than a month before US President Donald Trump took office, the United Nations Security Council in December 2016 adopted Resolution 2334, calling on Israel to "immediately and completely cease all settlement activities in the occupied Palestinian territories, including East Jerusalem" al-Quds.
The last round of Israeli-Palestinian talks collapsed in 2014. Among the major sticking points in those negotiations was Israel's continued settlement expansion.
Secretary General of the Palestine Liberation Organization (PLO) Saeb Erekat says Palestinian authorities have been mobilizing efforts with the United Nations General Assembly in order to forge an international coalition against the Israeli regime's annexation plans.
Erekat told the Arabic-language Voice of Palestine radio station on Sunday that the coalition will hold Israeli authorities to account in case such a measure is implemented.
He added that Palestinian President Mahmoud Abbas has been reaching out to world leaders to remind them that any Israeli annexation means the Palestinians would no longer bear any commitment to agreements struck with Tel Aviv and Washington.
"According to the annexation plan, [Israeli Prime Minister Benjamin] Netanyahu wants to downgrade the role of the Palestinian Authority to a servant and a tool for the perpetuation and continuation of the occupation. This falls within the framework of the [so-called] deal of the century and will never happen," Erekat said.
The deal of the century envisions Jerusalem al-Quds as "Israel's undivided capital" and allows the Tel Aviv regime to annex settlements in the occupied West Bank and Jordan Valley. The plan also denies Palestinian refugees the right of return to their homeland, among other controversial terms.
Many Palestinians believe the Israeli plans to annex one-third of the already illegally occupied West Bank, including parts of the strategic Jordan Valley, is only a formality and a de facto Israeli occupation of their land has been under way for many years.
"Israel's annexation plan has been in process since 1967," said Salah Khawaja, coordinator of an anti-occupation campaign called the Popular Committee to Resist the Wall and the Settlements.
https://www.presstv.com/Detail/2020/07/05/628956/Israel-settler-units-West-Bank
--------
Armed Israeli settlers raid Palestinian farm in West Bank, injure two
06 July 2020
Armed Israeli settlers have attacked a farmland in the occupied West Bank, leaving two young men wounded in the latest act of violence against Palestinians.
Palestinian media reports said the settlers attacked Palestinians in the area of Khillat Hassan which is threatened with takeover, in the town of Biddya, injuring two young men on Sunday afternoon.
The Palestinian Health Ministry said two Palestinians with gunshot wounds were hospitalized, describing their injuries as "moderate".
Speaking to the Times of Israel, Iyad Abid, a member of the Biddya Emergency Committee, identified the two injured people as Mohannad al-Sadiq and Daoud Salameh (Abu Karim) from Biddya.
"The settlers say that the land is theirs, and they want to take it by force. But it belongs to private individuals in Biddya," he added.
He also denied Israeli claims that 100 Arabs had attacked Israeli farmers, saying the two injured were the only ones present on their land. "They shot and fled," Abid said, referring to the settlers.
According to human rights groups, incidents of sabotage and violence by extremist settlers against Palestinians and their property are a daily occurrence throughout the West Bank.
More than 600,000 Israelis live in over 230 settlements built since the 1967 Israeli occupation of the Palestinian territories of the West Bank and East Jerusalem al-Quds.
The Palestinian news agency Wafa reported that Israeli settlers stormed areas near the town of Sila at noon on Saturday under the protection of the Israeli army.
It added that clashes also erupted between Palestinians and Israeli forces after the troops stormed the village of Zabouba, west of Jenin, on Saturday night.
The Palestine Chronicle reported that Israeli forces injured dozens of Palestinians who protested the raid, adding that a 17-year-old teenager was also arrested.
Also on Saturday, Israeli settlers set fire to olive trees in the town of Hawara, south of Nablus, said Ghassan Daghlas, a Palestinian Authority official who monitors settler activity in the northern West Bank.
Israel, however, failed to launch the scheme on the set date amid openly expressed differences between Netanyahu and key members of his cabinet, whose consent the White House says is needed for the annexation to go ahead.
https://www.presstv.com/Detail/2020/07/06/628998/Israeli-settlers-shoot-Palestinians--West-Bank
--------
Arab World
Kuwait calls for decisive Arab, intl. stance against Israel's annexation plan
05 July 2020
Kuwait has strongly denounced the Israeli regime's plan to annex large parts of the occupied Palestinian territories in the West Bank, calling on the international community to take a united stance against the move.
Kuwait's National Assembly Speaker Marzouq al-Ghanim in a press release on Sunday stressed his country's rejection of Israel's ploy to annex the West Bank and the Jordan Valley, and called for decisive Arab and international reactions against "Israel's aggressive unilateral steps".
Ghanim expressed his readiness to work with international parliamentary forums to expose Israel's vicious practices and rally an international position against them.
During a telephone conversation with Jordanian counterpart and chairman of the Arab Inter-Parliamentary Union Atef Tarawneh, Ghanim also discussed a variety of possible actions against Israel.
Last month, an Arab group headed by Kuwait opposed Israel's nomination bid for a legal committee at the upcoming session of the UN General Assembly (UNGA) in September. In a letter to the UN chief, Kuwaiti Ambassador Mansour al-Otaibi said the group had concerns and considered Israel ineligible for membership in the bureau because of its ongoing and systematic violations of international law and many UN resolutions for more than seven decades.
Meanwhile, an adviser to Palestinian President Mahmoud Abbas warned that a third intifada (uprising) could be just around the corner if Israel goes ahead with its highly-contentious annexation plan.
Israel's ruling coalition, led by prime minister Benjamin Netanyahu, had announced July 1 as the date to begin moving forward with the scheme to impose "sovereignty" over about a third of the West Bank, including settlements and the fertile Jordan Valley.
The regime, however, failed to launch the land grab bid on the set date amid widening differences between Netanyahu and his coalition partner, minister of military affairs Benny Gantz.
Israeli labor, social affairs and services minister OfirAkunis stressed that officials were still working out the details of the plan with their American counterparts.
US President Donald Trump had already given Tel Aviv the green light for the land grab in his self-proclaimed "deal of the century," which was unveiled in January with the aim of re-drawing the Middle East map.
But, there have been indications of Trump's waning support for the annexation deal, with some analysts arguing that the US president has already too much on his plate to deal with in the midst of the COVID-19 crisis gripping the United States ahead of the November presidential election, and therefore is not in a situation to continue his controversial support for Netanyahu's land grab project.
Israel's planned push to illegally consolidate its occupation of Palestine has drawn fierce international condemnations even from some of the regime's closest allies.
The UN, the EU and key Arab countries have all said the West Bank annexation would violate international law and undermine the prospects of establishing a sovereign Palestinian state on 1967 boundaries.
At a joint press conference this week, Palestinian groups of Hamas and Fatah pledged unity against Israel's annexation of Palestinian areas and vowed to "topple" Trump's so-called Middle East plan.
The plan has faced growing international criticism because Israel intends to annex the lands that were occupied after the 1967 war. More than 600,000 Israelis live in over 230 settlements built on the land since the occupation.
All previous foreign-mediated agreements between Palestinians and Israelis as well as repeated UN resolutions have mandated Tel Aviv to withdraw behind the 1967 borders.
The international community views the entire West Bank and the eastern part of the occupied city of Jerusalem al-Quds as home to an independent Palestinian state in the future.
https://www.presstv.com/Detail/2020/07/05/628950/Kuwait-Marzouq-al-Ghanim-Palestine-Israel-
--------
Over 40 fighters killed in clashes between ISIS, regime in Syria: Monitor
04 July 2020
Clashes between Russia-backed Syrian regime forces and ISIS have killed more than 40 fighters on the two sides in just 48 hours, a Britain-based war monitor said Saturday.
Fighting and Russian air strikes in the central desert province of Homs since late Thursday have taken the lives of 18 pro-government fighters and 26 extremists, the Syrian Observatory for Human Rights said.
"The fighting started in the night of Thursday to Friday with an [extremist] assault on regime positions" near the town of al-Sukhna, Observatory head Rami Abdel Rahman said.
ISIS fighters have retained a roving presence in Syria's vast Badia desert, despite losing their last shred of territory last year. They regularly carry out attacks there.
ISIS declared a cross-border "caliphate" in large parts of Syria and neighboring Iraq in 2014, but several military campaigns against it chipped away at that proto-state and eventually led to its territorial demise.
Syria's war has killed more than 380,000 people since it started in 2011 with the repression of anti-government protests, before evolving into a complex conflict involving world powers and extremists.
https://english.alarabiya.net/en/News/middle-east/2020/07/04/Over-40-fighters-killed-in-clashes-between-ISIS-regime-in-Syria-Monitor-.html
--------
Lebanon's Maronite Patriarch slams politicians as hunger, hardship bite
05 July 2020
Lebanon's Christian authorities slammed politicians on Sunday for failing to remedy an economic meltdown that has left many poor, piling pressure on the country's leaders as it spirals deeper into crisis.
In a sermon, Maronite Patriarch Bechara Boutros Al-Rai, the top Christian cleric, accused politicians of thinking only of their own vested interests and urged the president to take action.
Hopes of salvation through an IMF deal have retreated, with the government unwilling or unable to enact reforms, hamstrung by the conflicting agendas of sectarian leaders who don't want to yield power or privileges.
The crisis, which has decimated the local currency and raised fears of mass hunger, is seen as the biggest threat to Lebanon's stability since its 1975-1990 civil war.
Economic woes, rooted in state waste and corruption, came to the fore last year after capital inflows slowed and protests erupted against leaders in power since the war.
Lebanon's sectarian political system parcels out state posts based on religious sect, with the presidency reserved for a Maronite Christian.
The largest Christian bloc, President Michel Aoun's Free Patriotic Movement, is close to the Iran-backed Shia Hezbollah movement. Both backed the current cabinet, which took office in January.
"Oh respected leaders, I address whatever conscience remains in you," he said. "Do you sleep comfortably at night while those under your care starve, and die of thirst and by suicide?"
Earlier this week, dozens of people mourned a man who killed himself in a busy Beirut district, blaming the country's leaders for the hardship which they said caused his death.
https://english.alarabiya.net/en/News/middle-east/2020/07/05/Lebanon-s-Maronite-Patriarch-slams-politicians-as-hunger-hardship-bite.html
--------
Turkish troops, allied militants cut off drinking water to people in Syria's Hasakah, environs
05 July 2020
Turkish military troops and allied militants have once again cut off drinking water supplies to about a million people living in and around the northeastern Syrian city of Hasakah by stopping a border water pumping station, a report says.
In an interview with Syria's official news agency, SANA on Sunday, Director General of Hasakah Water Company Mahmoud al-Ukla said that Turkish soldiers and Ankara-baked militants stopped Alouk Water Station on Saturday evening and barred workers of the station from entering the facility.
The major water station is located in the vicinity of the border town of Ra's al-Ayn, which Turkish troops and their allied militants seized in October 2019 during the so-called Peace Spring Operation.
Ukla warned that the inhumane move was threatening the lives of inhabitants of the city and its surrounding residential neighborhoods in northeasternHasakah province.
He added that the criminal act came as the people of the affected areas are in the utmost need for the water from the Alouk station, the only source for guaranteeing the drinking water for them.
Back in March, the Syrian foreign ministry sent two identical letters to the chief of the United Nations and the UN Security Council in protest against the repeated inhumane move. It noted at the time that the Turkish military forces shelled the water station during their cross-border military operation last October, putting it out of service.
Furthermore, Syrian officials, accordingly, presented a briefing to the UNSC in February, informing the international body of a water outage in Hasakah.
https://www.presstv.com/Detail/2020/07/05/628957/Syria-Hasakah-Alouk-Water-Station-Turkey-militants
--------
Rocket lands near Baghdad's Green Zone, injures child: Iraqi military
05 July 2020
A rocket has struck a home near the heavily fortified Green Zone in the Iraqi capital Baghdad, which houses some of the main government offices and foreign diplomatic missions, including the US Embassy.
The Iraqi military said in a statement on Sunday that the projectile—which failed to reach its target— caused damage to a house near the high-security district, wounding a child due.
An unnamed police source which confirmed the news also said an anti-rocket system set up near the US embassy shot down the rocket before hitting the Green Zone.
The military statement further said Iraqi security forces have also managed to stop a Katyusha rocket from being launched at Camp Taji base, north of Baghdad, which houses the US-led coalition forces.
Washington, each time, has been quick to point the finger at popular anti-terror groups, which are now integrated into Iraq's armed forces.
The US has time and again targeted positions of Iraq's Popular Mobilization Units (PMU), also known as Hashd al-Sha'abi, after blaming the major anti-terror force for the rocket attacks. The popular group has strongly denied any involvement in the strikes.
Last week, Iraqi counter-terrorism forces detained the members of Kata'ib Hezbollah—a military unit operating under the PMU—for allegedly planning a rocket attack on Baghdad's Green Zone.
But the raid on Kata'ib headquarters has raised serious questions about Iraq's direction under the new government, as Iraqi leaders describe it as an attempt dictated by the US occupiers.
Anti-US sentiment has been running high in Iraq following the US January 3 assassination of top Iranian anti-terror commander, Lieutenant General Qassem Soleimani and his Iraqi trenchmate Abu Mahdi al-Muhandis, senior Hashd al-Sha'abi commander in addition to several other comrades outside the Baghdad airport.
Two days after the US assassinations, the Iraqi parliament voted unanimously for a resolution that called for expulsion of all US and other foreign forces from Iraq.
Washington, however, has threatened sanctions should US troops be expelled from Iraq instead of ending the occupation of the Arab country.
https://www.presstv.com/Detail/2020/07/05/628947/Iraq-rocket-attack-Green-Zone-child-injured
--------
Lebanese journalists to demonstrate against US intervention
05 July 2020
Lebanese journalists will hold a demonstration in condemnation of US Ambassador to Beirut Dorothy Shea's intervention in the country's internal affairs following her comments against the Hezbollah resistance movement.
The Resistance Media Front released a statement on Sunday, where they called for the condemnation of the flagrant interference of the US envoy and President Donald Trump's administration in Lebanon's domestic affairs, the economic blockade imposed on the Arab country, designation of a section of the Lebanese society as terrorist, and attempt to sow discord among the nation, Arabic-language al-Ahed news website reported.
The report added that the protest will be held in an area in the southern suburbs of Beirut at 5:30 p.m. local time (1230 GMT) on Monday.
"The Americans are directly interfering in the Lebanese domestic affairs; and this is unacceptable," Aoun said in an exclusive interview with Beirut-based and Arabic-language al-Mayadeen television news network at the time.
Hitti met with the US Ambassador the following day to inform her that, under the Vienna Convention on Diplomatic Relations of 1961, an Ambassador must not interfere in the domestic affairs of another country, and that her speech must not seek to pit Lebanese people against each other.
The Vienna Convention on Diplomatic Relations is an international treaty that defines a framework for diplomatic relations between countries.
In an interview with Saudi-owned al-Hadath television news network last week, Shea said Washington has "great concerns" over Hezbollah's role in the Lebanese government.
Hezbollah's growing popularity in the Arab and Muslim world after the resistance movement shattered the Israeli military's myth of invincibility during the 33-day military offensive on Lebanon in the summer of 2006 has been a matter of serious concern for the Tel Aviv regime and its Western allies.
The resistance movement's heroic defense as well as its vehement opposition to any foreign intervention in Lebanon's domestic affairs has turned the group into a major stakeholder in the country's political and military domains.
https://www.presstv.com/Detail/2020/07/05/628946/Lebanese-journalists-US-ambassador
--------
Africa
At least 11 killed in gunmen ambush in DR Congo's troubled Ituri region
05 July 2020
Gunmen have killed 11 people including military and local officials in northeastern Democratic Republic of Congo, officials said Sunday, an ambush attributed to a militia accused of a string of massacres.
Two vehicles coming from Bunia, the capital of Ituri province, were attacked Saturday at the village of Matete, Djugu territory administrator Adel AlingiMokuba said.
"The death toll is 11, including the deputy territorial administrator in charge of economy and finance, three policemen and four soldiers," he told AFP.
The convoy was carrying "a former provincial deputy, an accountant, police officers and civilians who were savagely massacred", Ituri governor Jean Bamanisa said in a video posted online.
On Friday, DR Congo's army said it had killed seven of the militia's fighters, which claims to defend the interests of the Lendu ethnic group. The Lendu are predominantly farmers who have historically clashed with the Hema community of traders and herders.
Ituri is one of several provinces gripped by militia violence in eastern DR Congo, a country the size of continental western Europe.
More than 1,000 people, mostly civilians, have been killed in Ituri since December 2017, including 375 since March, according to the United Nations.
"These acts could constitute crimes within the jurisdiction of the International Criminal Court," ICC Prosecutor Fatou Bensouda warned on June 4.
The Office of the UN High Commissioner for Human Rights has accused CODECO and other Lendu fighters of pursuing "a strategy of slaughtering local residents -- mainly the Hema, but also the Alur -- since 2017" to control natural resources in the region.
Tens of thousands of people were killed in Hema-Lendu fighting between 1999 and 2003. The fighting resumed in 2017, for reasons that are not clear.
Just before Saturday's attack, a delegation of former militia leaders from the 1999-2003 conflict had arrived in Ituri on a peace mission at the request of President Felix Tshisekedi.
Local media reported that Germain Katanga was also present. Katanga was released in March having served nearly 12 years after being convicted by the ICC of war crimes including attacks on civilians.
The European Union ambassador to DR Congo, Jean-Marc Chataigner, condemned attacks in Ituri and neighboring North Kivu on Twitter, calling for support of the army and the UN mission deployed in DR Congo, MONUSCO, "to prevent (militias) from doing harm".
https://www.presstv.com/Detail/2020/07/05/628963/Congo-militia-ambush-Ituri-CODECO
--------
166 killed in Ethiopia protests over killing of musician
05 July 2020
Police in Ethiopia say 166 people have lost their lives in violent protests that have rocked the Horn of Africa country over the past week.
The unrest was triggered by the murder of popular musician and activist HachaluHundessa, a member of the Oromo ethnic group, on Monday night and spread from the capital, Addis Ababa, to the surrounding Oromiya region.
"In the aftermath of Hachalu's death, 145 civilians and 11 security forces have lost their lives in the unrest in the region," GirmaGelam, deputy police commissioner of Oromiya region, said in a statement, adding that another 10 were known to have died in Addis Ababa.
Girma also said a further 167 people had sustained serious injuries and that 1,084 people had been taken into custody during the protests.
Ethiopian officials have linked the deaths to a combination of lethal force used by the country's security forces as well as inter-ethnic violence.
The military was deployed in the Ethiopian capital on Wednesday as armed gangs with machetes and sticks roamed the streets in the region and gunshots echoed through many neighborhoods.
Hundessa's music gave voice to Oromos' widespread sense of economic and political marginalization during three years of anti-government protests that culminated in the resignation of the previous prime minister and swept Prime Minister Abiy Ahmed to power in 2018.
https://www.presstv.com/Detail/2020/07/05/628932/Ethiopia-singer-killing-protests
--------
Nigerian president condemns attack on UN helicopter
Felix Tih
06.07.2020
The Nigerian president has condemned a Boko Haram terror attack on a UN humanitarian helicopter that killed at least two people and injured several others.
"Let me reassure the international community and Nigerians that this latest cowardly attack on a UN helicopter which claimed the lives of two people, including a five-year-old baby, would not go without severe consequences," Muhammadu Buhari said in a statement late Sunday.
Buhari said the security of foreigners and Nigerians remain the top priority of his administration, "and we shall leave no stone unturned until we eliminate these remorseless enemies of humanity."
He stressed on the need for all humanitarian and other aid workers in the region to properly coordinate movements -- air or land -- with the theatre commander and other military authorities.
"Boko Haram terrorists are clearly on the back foot and their increasing attacks on innocent civilians, including UN humanitarian workers, was part of their desperation to prove that they are strong in order to cover up their dwindling fortunes," Buhari said.
The terrorists attacked Damasak, a volatile town along the Lake Chad shores Thursday, Edward Kallon, UN's humanitarian coordinator in Nigeria, said. He also condemned the attack.
More than 30,000 people have been killed in the region since 2009 by Boko Haram, according to a report by the National Emergency Management Agency.
https://www.aa.com.tr/en/africa/nigerian-president-condemns-attack-on-un-helicopter/1900872
--------
Europe
EU foreign policy chief due in Turkey
Ali Murat Alhas
05.07.2020
The European Union foreign policy chief will arrive in Turkey Monday for two days of talks to discuss EU-Turkey relations and regional developments, the Turkish Foreign Ministry said.
"The Vice-President of the EU Commission and the High Representative for Foreign Affairs and Security Policy Mr. Josep Borrell Fontelles will pay a working visit to Turkey on 6-7 July 2020," the ministry said in a statement Sunday.
It added: "During the visit, all aspects of Turkey-EU relations will be discussed thoroughly and views on regional issues such as Eastern Mediterranean, Libya, and Syria will be exchanged."
The visit comes in the wake of controversial visits by Borrell to Turkey's neighbor Greece and Southern Cyprus where Ankara's concerns about mistreatment of asylum seekers and equitable treatment of the Turkish Republic of Northern Cyprus (TRNC) and Turkey in areas such as Eastern Mediterranean energy resources were ignored.
https://www.aa.com.tr/en/europe/eu-foreign-policy-chief-due-in-turkey/1900610
--------
North America
Pandemic 'Stretches' Saudi Healthcare, Americans Denied Treatment: Report
05 July 2020
Many US diplomats and citizens are reportedly leaving Saudi Arabia amid surge in the country's coronavirus cases.
According to a Wall Street Journal report on Friday, a group of diplomats were supposed to leave on Saturday with others to follow.
"The diplomats will take a repatriation flight Saturday after the State Department last week approved the voluntary departure of nonemergency personnel, US officials familiar with the plan said. More diplomats are expected to follow in the coming weeks," read the report.
The number of the cases in Saudi Arabia has reportedly surged over 200,000, up from 110,000 in May. More than 1,800 people are said to have succumbed to the virus.
The US State Department reportedly made the decision after House Intelligence Committee was "contacted by an individual concerned about the spread of coronavirus in Saudi Arabia," and sent an email to the House Foreign Affairs Committee about the matter.
The pandemic "stretches Saudi Arabia's healthcare system to its limits," the WSJ reported. "Foreign residents, including Americans, have complained of being denied medical treatment or coronavirus testing."
https://www.presstv.com/Detail/2020/07/05/628977/coronavirus-stretches-Saudi-healthcare,-Americans-denied-testing-wsj
--------
If US elects a democratic president, American stance towards Egypt won't change: Amb
05 July 2020
The United States will not change its stance towards Egypt even if the US elects a democratic president in the upcoming elections, US ambassador to Egypt Jonathan Cohen told Al Hadath in an interview.
"I've been in the Foreign Service for 35 years. I've worked for every administration since Ronald Reagan. And every administration has considered the partnership with Egypt to be strategic and important," Cohen said.
He added: "And I'm convinced that the importance of the relationship to both of our countries transcends the politics of the day. It's also may be interesting to remember that we started having a strategic partnership really, under Jimmy Carter, a democratic administration."
The US ambassador to Egypt believed described the relationship between Washington and Cairo as a "strategic partnership [that] has continued, deepened and strengthened," adding that the US "has invested billions of dollars and countless hours of work in partnership to make sure that it stays strong."
He also stressed that Washington offered Cairo other aspects of aid: "While we've invested about $50 billion in Egypt's military, we've also invested about $30 billion in Egypt's development."
https://english.alarabiya.net/en/News/middle-east/2020/07/05/If-US-elects-a-democratic-president-American-stance-towards-Egypt-won-t-change-Amb.html
--------
Southeast Asia
Malaysia's Muhyiddin eyes unprecedented snap election to vanquish Mahathir
06 July 2020
Embattled Malaysian prime minister Muhyiddin Yassin is considering a snap election, possibly by March 2021, as he looks to shore up his shaky position in parliament.
Sources close to Mr Muhyiddin told the Nikkei Asian Review that the prime minister has expressed an intention to "straighten the messy political scene by seeking a fresh five-year mandate from the people".
Speculation over an election has been swirling in Malaysia in recent days, with some suggesting one could be held this year. This would be highly unusual so soon after Mr Muhyiddin took office: he became the country's eighth prime minister only in March after a political coup led by opposition parties forced his mentor-turned-nemesis, Mahathir Mohamad, to resign.
But Mr Mahathir has been keeping the pressure on, insisting he still has parliamentary support and tabling a no-confidence motion. While Mr Muhyiddin dodged a vote on the motion when the legislature briefly convened in May — thanks to an immediate adjournment to focus on the coronavirus crisis — he is believed to be weighing a dramatic move, if not this year then soon after.
Sources speaking on condition of anonymity said Mr Muhyiddin's trusted aides and ministers were quietly laying the groundwork for federal polls, eyeing the first quarter of 2021. That would be almost three years after the Mahathir-led Alliance of Hope, which included Mr Muhyiddin, ended the 63-year reign of the National Front coalition, then headed by Najib Razak.
AzharAzizan Harun, chairman of the election commission, told Nikkei he had not received any indication from the government about a snap poll but stressed the agency would be ready for anything. "Under the current constitutional framework, we have 60 days to run a general election to its completion after parliament is dissolved," he said. "It might be challenging but we are always up to it."
Mr Muhyiddin apparently hopes to cash in on his government's fairly successful handling of the pandemic, as well as crowd-pleasing stimulus packages. A swift lockdown has held the country's coronavirus cases to about 8,500 as of mid-June, with a relatively modest death toll of 121, while economic support measures were worth well more than $60bn combined.
The prime minister will be counting on the votes of Muslim ethnic Malays for his party, the Malaysian United Indigenous Party (Bersatu), along with his current allies, the United Malays National Organization (Umno) and the Malaysian Islamic Party (PAS). Talks to establish a formal three-way alliance began recently.
"The Malays are angry with Mahathir because he was under the influence of the DAP," one source said, referring to the ethnic Chinese-majority Democratic Action party. The breakdown of Bersatu's coalition with the DAP, coupled with Mr Mahathir's reluctance to clarify when he would transfer power to heir apparent Anwar Ibrahim, triggered a two-week political crisis that ended with Mr Muhyiddin taking office on March 1.
The source, however, said something had to give. "The prime minister also cannot go on governing for the next three years with a thin majority of four MPs in Dewan Rakyat" — the lower house. "None of the important bills will go through and that would be detrimental for the administration."
Mr Muhyiddin's advantage in the chamber, which has 222 elected representatives, may in fact be as narrow as three, according to the latest count.
The source said Mr Muhyiddin thinks a snap election in the next nine months will guarantee a victory, especially with the opposition struggling to decide on a prime ministerial candidate as Mr Mahathir and Mr Anwar continue to squabble.
"Bersatu, Umno and PAS are already moving their election machineries to strengthen their presence in every parliamentary constituency," the insider said, adding that the prime minister had tasked Mr Anwar's ally-turned-rival, Azmin Ali, with wooing non-Malay voters.
Mr Muhyiddin, according to the source, has not ruled out merging Bersatu with Umno, Mr Najib's old party, to create a stronger force, even if it means compromising on power and seat allocations. Many current Bersatu lawmakers are Umno veterans, including the prime minister himself.
Oh Ei Sun, a senior fellow at the Singapore Institute of International Affairs, suggested Mr Muhyiddin might have no choice but to merge or bow to the dominant Umno and PAS. He said Umno, given its influence and vast history, was likely to play a leadership role in the coalition heading into the election, potentially leaving Bersatu as the third player and Mr Muhyiddin with no guarantee of staying as prime minister.
"So PAS appears to be willing to play second fiddle to Umno, albeit with the official allowance of creeping advancement of its rabid religious goals as a condition," he said. "Muhyiddin is in no realistic bargaining position with regards to Umno, as his Bersatu candidates, even if allowed to run, would not win without the combined full support of Umno and PAS."
Mr Azmin, seen as Mr Muhyiddin's confidant and second to him in the government, is likely to do this to bring in multi-ethnic supporters from his former People's Justice party, led by Mr Anwar. Unverified media reports say Mr Azmin could team up with former Umno vice-president Hishammuddin Hussein, the current foreign minister and son of Malaysia's third prime minister, Hussein Onn.
"Most likely Bersatu, Umno and PAS cover the Malays while Azmin would be the face for the non-Malays," a source said. "This way, Muhyiddin will remain PM for all Malaysians."
Sivamurugan Pandian, a political science professor at Malaysia's University of Science, told Nikkei that a snap election would provide Mr Muhyiddin's administration with political and moral legitimacy, putting an end to opposition criticism that it is a "backdoor government".
It remains anyone's guess how the voting would unfold, but Mr Sivamurugan sees potential for Malays to line up behind Mr Muhyiddin's coalition due to the racial politics of some parties. The DAP, once a formidable player, is now seen as a liability when it comes to attracting Malay voters, though it remains popular with non-Malays.
"We might see a swing among the Malay voters especially at rural and secondary cities for the National Alliance (Bersatu, Umno and PAS), as most of them are inclined toward Malay Muslim-centric political co-operation," Mr Sivamurugan said.
Meanwhile, Mr Oh thinks the Anwar-led forces are likely to dominate urban and suburban seats, where the Umno's racial ideology and PAS's religiosity remain anathema among more progressive segments of society.
But he said the "National Alliance is likely to sweep the rural and semi-rural seats, where the Alliance of Hope's allegedly more liberal persuasion is simply not acceptable to a predominantly conservative audience".
"As the Malaysian parliamentary composition is heavily skewed toward the latter seats" the National Alliance's overall chances of winning are "higher", Mr Oh said.
Malaysia eked out 0.7 per cent growth in the first quarter, and the government expects a worse result for the second quarter, taking into account the nearly three-month shutdown due to coronavirus. Unemployment is expected to swell to 5.5 per cent — the equivalent of 860,000 people — by year-end.
The last election in May 2018 cost the government $116.9m. According to the election commission's Mr Azhar, the next one is expected to cost much more.
"With many new initiatives that we have taken so far that are focused on creating a better and improved voter experience, a general election would now cost substantially higher than the cost of the 14th general election," he said.
Last July, Mr Mahathir's government amended the constitution to lower the voting age from 21 to 18. This would add as many as 7.8m new voters to the rolls by 2023 — on top of the 14.9m registered voters in 2018.
Mr Azhar said a snap election in the medium term would only involve the old electoral rolls, as the new ones are supposed to coincide with the implementation of an automatic registration system. He said this would only be ready by July 2021, though the commission is working to bring it forward.
https://www.ft.com/content/5c3bd717-c147-4b39-b2df-46a246f53f57
--------
Parlimen Digital: Malaysia's youth earn praise as role models for MPs in Dewan Rakyat
05 Jul 2020
BY IDA LIM
KUALA LUMPUR, July 5 — Malaysia's youth were today praised for their performance in Parlimen Digital for showing how MPs should behave in the Dewan Rakyat and for their well-researched and inspiring speeches, as well as for proving that holding online parliamentary sessions for all the country's 222 MPs is feasible and possible.
In the Parlimen Digital event hosted online over the past two days, its co-organiser Undi18's co-founder Tharma Pillai told Malay Mail that the 30.18 per cent of the 222 representatives in the virtual Parliament for youth are women, with diversity also seen in the representatives with those from the OKU community, Orang Asli community and Orang Siam community.
For Parlimen Digital, which was open to candidates aged between 15 and 35, the representatives that were eventually picked for the 222 seats had an average age of 21. As a testament to their youth, 58 per cent of them were not eligible to vote in the 14th general election in 2018, he said. (At that time, the voting age in Malaysia was 21 years old.)
The youngest Parlimen Digital participant was Bintulu representative Marscella Ling Michael Ling aged 15, while the oldest was aged 33, Tharma said.
When contacted, social activist Datin Paduka Marina Mahathir told Malay Mail that she was very "impressed" by Parlimen Digital as it had proved that it is completely possible to carry out parliamentary proceedings virtually.
"That's what they set out to prove when the government gave the Covid excuse not to have Parliament in June. We've all been working online during MCO after all," she said, referring to the movement control order (MCO) that controls activities during the Covid-19 pandemic as well as the deferred Parliament proceedings.
Marina said she was also impressed by the content of the speeches given by the youth representatives, which she described as "so much more intelligent and real than anything we've ever heard in the actual Parliament".
"And how not to be impressed by all these youth? They have taken their roles very seriously, have prepared well and have shown great passion to put forward the issues they are advocating for. No nonsense, no inappropriate jokes. They have set the bar very high for Parliament and I suspect we'll all be making comparisons with real MP behaviour from now on," she said.
Marina acknowledged Parlimen Digital's efforts to ensure 30 per cent of the representatives are female, naming the female representatives for Selayang, Bintulu, Padang Besar and Batu as being some of the outstanding ones.
"Also, Sabah and Sarawak were well-represented and it was good to see them put forward issues specific to their areas. Plus, the issues of mental health among youth, the need for better digital access, people with disabilities and migrants and refugees. It makes me weepy actually, to see what is possible if only we gave youth the space compared to what we see now," she said.
Prominent lawyer and activist Datuk AmbigaSreenevasan on Twitter praised the youth in Parlimen Digital for their exemplary behaviour with no racist or sexist remarks made.
When contacted, Ambiga told Malay Mail that she was very impressed with how prepared the Parlimen Digital representatives were, as well as their ideas and the way they delivered their speeches, also complimenting them for being fully engaged and engaging.
"They took it seriously, were focused and responsible in what they said. I was impressed with how much effort they had put into researching the issues. It confirms we were right to lower the voting age to 18!
"I would say that many of their suggestions have merit and should get the attention they deserve. It was also refreshing because suggestions, that would in our Parliament have been infected by the politics of the day and derailed, saw mature treatment by the digital Parliament representatives.
"I would give this venture a big thumbs up and applaud everyone who came up with the idea, and who were involved in executing it. What a breath of fresh air! Finally, I hope that the authorities will refrain from questioning these youth. The authorities need to understand that not everything is about PH or PN. The digital Parliament gives me hope," she said.
On Twitter, activist Datuk Hartini Zainuddin praised the youth representatives: "I watched our young #ParlimenDigital reps with so much pride and awe. Articulate, poised and smart. There is hope for our country. Something better, smarter and good for our country — intelligent thoughtful dialogue. Leave them alone. We need them. I stand in solidarity."
Also on Twitter, Dr Arvinder-Singh HS tweeted: "Great speech by YB Klang. She touched on a lot of major issues-women in our national workforce, and on how domestic violence and sexual harassment have been major issues for our ladies to work/return to work. Wow. Simply amazed with these YBs. Like seriously. Wow. Inspired."
Langkawi MP Tun Dr Mahathir Mohamad, who is a former prime minister and happens to be the oldest MP at age 94, today also shared how impressed he was with the initiative shown by youth in Parlimen Digital and also how they had objectively discussed and debated on the motions brought forward.
"This proves that in whatever situations including when faced with the Covid-19 pandemic, Parliament sittings can be held through digital platforms by tele-conferencing without having to be present in the Dewan Rakyat," he said in a brief Facebook post, adding that he believes that the Parlimen Digital initiative would provide opportunities for youths to deliver speeches and interact in a healthy manner besides also identifying youths who have the potential to be leaders.
Sandakan MP Vivian Wong, who last year became the youngest female MP in the current Parliament when voted in at the age of 30, said she was impressed with the 222 "digital YBs" for coming together over these two days to debate on issues such as youth unemployment in Malaysia, social mobility for the younger generation, as well as a post-Covid-19 education system and mechanism to enable more effective learning amid compliance with all required standard operating procedures.
"This clearly shows that age is not a hindering factor for quality engagement in national issues. It directly justifies that PH government to lower the voting age from 21 to 18 is a right move.
"What is more impressive is their conviction and determination to represent their 'constituency' and bring the best to the table for discussion. I hope this will bring a new narrative to our political scene and make Malaysia a better country for all of us," she told Malay Mail when contacted.
Rozana Isa, executive director of women advocacy group Sisters in Islam (SIS), hailed Parlimen Digital as a positive and constructive initiative, noting that it had shown that young people when given the platform would not only "rise to the occasion and challenge but that they made sure that their proposals spoke to the lived realities that they and their community know, care about and experience", which she said was "very powerful".
"Parlimen Digital has successfully created a platform that showcased young people in Malaysia who have so much potential to contribute to the nation. Yes, this is a controlled platform devoid of the need to toe the line of party politics and perhaps, that is something that we should pick up and think about in terms of the urgent need to shift or create a different political environment that meets the need of the people instead of meeting the needs of those in power — it may not happen immediately but we shouldn't be pessimistic about this and rain on their parade.
DAP's Kampung Tunku state assemblyman Lim Yi Wei, who had given advice to some of the youth representatives participating in Parlimen Digital, said the programme has dispelled the myth that youth are uninterested in politics.
Having personally encouraged women to apply for the Parlimen Digital programme instead of second-guessing and underestimating their own abilities, Lim said she was happy that Parlimen Digital had achieved 30 per cent female representation.
"At the same time, I'm conscious that election outcomes are quite different from the selection of female PD YBs. However, PD has been a good platform to normalise and mainstream vocal female representation in politics and public discourse, and we can see good feedback on the women YBs' debates. The YBs formed a women's issues caucus using Telegram before 4 July. Male YBs also joined in. This is a good indicator," she told Malay Mail.
She also complimented Parlimen Digital's organisers for giving voice to the east Malaysian representatives, also sharing her observation of how these participants had showcased their culture by wearing their traditional costumes and used Sabahan or Sarawakian-themed virtual backgrounds during the online proceedings.
"It's a reminder that much youth dialogue has been Malaya-centric. Last year, I organised a Sarawak-centric forum in PJ featuring YB MordiBimol (MP Mas Gading) and YB Kelvin Yii (MP Bandar Kuching) to reach out to Sarawakians living in the Klang Valley. Many thanked me, because they felt like they didn't have a platform to engage with their MPs from back home," the Selangor representative said of the event that had featured two Sarawakian MPs.
https://www.malaymail.com/news/malaysia/2020/07/05/parlimen-digital-malaysias-youth-earn-praise-as-role-models-for-mps-in-dewa/1881715
--------
URL: https://www.newageislam.com/islamic-world-news/construction-work-hindu-temple-site/d/122301
New Age Islam, Islam Online, Islamic Website, African Muslim News, Arab World News, South Asia News, Indian Muslim News, World Muslim News, Women in Islam, Islamic Feminism, Arab Women, Women In Arab, Islamophobia in America, Muslim Women in West, Islam Women and Feminism