New Age Islam News Bureau
15 February 2021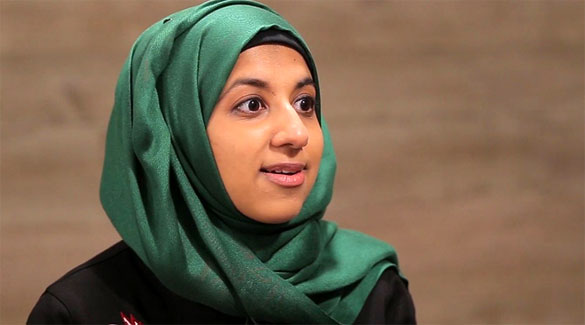 Zara Mohammed
-----
• Process of Uprooting Fear of Terrorism Going On At Rapid Pace in J&K: LG
• Afghan Taliban Dismiss 'Fake News' Of Mullah Hibatullah Akhundzada, Death
• GCC Jewish Communities Form Regional Alliance; Plan to Establish Jewish Court
• Justice, Ebrahim Raisi, To Stop Persecution of Baha'is in Iran
• How Malaysian Musicians Localized K-Pop Lyrics with Islamic Twist
• Algerian MPs Quit International Conference over Israel
• US Hasn't Done Enough To 'Limit' Civilian Deaths In Syria, Iraq: Report
• Fazl Cancels PDM Protests to Focus on Election, Long March Preparations
Europe
• BBC Deletes Interview Clip of British Muslim Community Leader, Zara Mohammed
• British Muslim Human Rights Lawyer, Karim Khan, Elected New International Criminal Court Chief Prosecutor
• Rights Advocates Protest Macron's New 'Anti-Muslim' French Bill in Paris
• France Set To Dissolve Far-Right Anti-Migrant Group
• EU lawmakers condemn Saudi-led war on Yemen
• Civil Society Calls for Human Rights Safeguards in EU-China Investment Agreement
--------
India
• Process of Uprooting Fear of Terrorism Going On At Rapid Pace in J&K: LG
• JeM Planned Terror Attacks in Delhi; Terrorists Sourcing Weapons from Bihar: DGP Dilbag Singh
• Making the Cut: New Delhi Orders Eateries to Display Slaughter Style or Lose License
• Ex BJP MLA, 16 Others Arrested for Vandalising Properties in the Name of 'Love Jihad'
• Gujarat govt will bring in strict law against 'love jihad', says Vijay Rupani in rally ahead of civic election
• Ayodhya Mosque Trust Chief Zufar Farooqui to Contest Sunni Waqf Board Elections, Vies For Third Stint as Board Chairman
• Two years on, unkept promises haunt kin of Pulwama martyr
• Terrorists roping in students from Kashmir studying in Punjab to smuggle weapons: DGP
• On Pulwama 2nd anniversary, J&K police nabs man with 6.5kg IED
• Omar cries detention of Abdullah clan on Pulwama attack anniversary
• Major terror plan averted in Jammu on Pulwama attack anniversary, four arrested
--------
South Asia
• Afghan Taliban Dismiss 'Fake News' Of Mullah Hibatullah Akhundzada, Death
• 65 Human Rights Defenders, Journalists Killed In 3 Years: United Nations Mission in Afghanistan
• 30 Taliban militants killed in blast: Afghan Army
• Former NDS chief unveiled important 'intelligence secrets'
• Taliban abducts 11 dam workers, Herat
• NDS' special operatives kill 7 Daesh militants, ANP members killed
• Afghanistan Lauds Iran for Assistance to Put Out Wild Fire in Herat
--------
Arab World
• GCC Jewish Communities Form Regional Alliance; Plan to Establish Jewish Court
• UK-Based Group Urges Global Pressure on Saudi Arabia to Free Cleric, Sheikh Salman Al-Ouda
• Lebanon's PM-Designate Hariri Sees No Way out Of Crisis without Arab Support
• Turkey says 13 of its citizens killed by militants in Northern Iraq
• Arab Coalition intercepts explosive-laden drone fired by Houthis toward Saudi Arabia
• United Arab Emirates swears in country's first ambassador to Israel
• Iraq in advanced talks to build oil storage in China, says oil minister
• Syria Kurds hand Baghdad 100 alleged ISIS fighters: Iraq security source
• Saudi Arabia will continue to treat Yemen's Houthis as terrorists: Saudi UN rep.
• Bahraini movement renews call for peaceful fight against corrupt Al Khalifah regime
• US military brings weapons, equipment to base in Syria's al-Omar oil field: Report
• SDF militants 'hand over' to Iraq 100 suspected Daesh terrorists captured in Syria
• Report exposes Saudi crown prince's debauchery in Maldives resort
--------
Mideast
• Justice, Ebrahim Raisi, To Stop Persecution of Baha'is in Iran
• Dozens Killed In Clashes between Yemeni Forces, Hadi's Militiamen In Ma'rib
• Yemeni forces launch drone strikes against Abha airport in Saudi Arabia: spokesman
• Iranian Army Ground Force Test-Fires New Smart Missile
• Iranian Speaker's Aide: United with Israel, Al-Khalifa Continues Systematic Violation of Human Rights
• Iran will further scale back its nuclear commitments if obligations not revived
• Probe launched into explosion of 100 fuel tankers on Afghanistan-Iran border
• British Consul-General says Israeli settlements illegal
• Palestinian resistance hails Algeria's anti-Israeli decision
--------
Southeast Asia
• How Malaysian Musicians Localized K-Pop Lyrics with Islamic Twist
• China's Crackdown on Muslims Extends to a Resort Island
• Covid-19 vaccine permissible for Muslims - Penang Mufti
--------
Africa
• Algerian MPs Quit International Conference over Israel
• Ethiopian forces crossed into Sudanese territory in act of 'aggression': Sudan
• Egypt to reopen its embassy in Libya
• Impact of France's nuclear tests persists: Algeria
• UN rejects Belgian request to seize Libya frozen assets
• Suicide car bombing kills 2 in Somali capital
--------
North America
• US Hasn't Done Enough To 'Limit' Civilian Deaths In Syria, Iraq: Report
• US, Iran game of nerves revives tensions in region
--------
Pakistan
• Fazl Cancels PDM Protests to Focus on Election, Long March Preparations
• Pakistan slams killing of 13 Turks in Iraq
• PDM rally to face no hurdle if it remains peaceful: Sheikh Rashid
Compiled by New Age Islam News Bureau
URL: https://www.newageislam.com/islamic-world-news/bbc-deletes-interview-clip-british/d/124309
--------
BBC Deletes Interview Clip of British Muslim Community Leader Zara Mohammed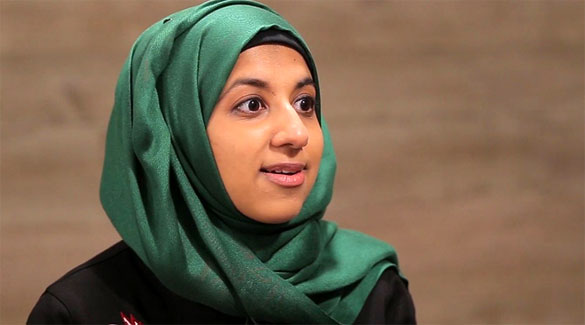 Zara Mohammed
-----
February 13, 2021
LONDON: A video clip taken from an interview of the newly elected secretary-general of the Muslim Council of Britain (MCB) has been removed by the BBC after complaints that a presenter had "bullied" her.
Zara Mohammed, 29, the first female head of the MCB, had appeared on the "Woman's Hour" show on BBC Radio 4.
In an interview with host Emma Barnett, known for her robust style of questioning, Mohammed was asked repeatedly about the lack of female imams operating in the UK, citing the increased prevalence of female priests and rabbis in the Church of England and the UK's Jewish community.
Mohammed, who had previously stated that her vision for her time as secretary-general was to "continue to build a truly inclusive, diverse and representative body," refused to answer the question directly four times, saying that female roles in leading religious activity were "not within [the] parameters" of her position.
The segment was clipped and posted on an official Twitter account by the BBC but has now been taken down after complainants said they felt Mohammed had been "attacked" in the interview.
A spokesperson for the corporation said: "We have removed a short social media clip from the 'Woman's Hour' Twitter feed as it didn't reflect the full interview, during which Zara Mohammed was given the opportunity to discuss and comment on a range of topics relevant to her new role as the secretary-general of the MCB.
"The interview is available online, covering the positive reaction to Ms. Mohammed's appointment, her previous leadership experience with the MCB, her vision for the future and the relationship between the MCB and the UK government.
"'Woman's Hour' has a long history of challenging interviews with politicians, community and faith leaders about women's representation."
The MCB, an umbrella group of over 500 organizations, is Britain's largest democratic Muslim body.
https://www.arabnews.com/node/1808631/world
--------
Process Of Uprooting Fear Of Terrorism Going On At Rapid Pace In J&K: LG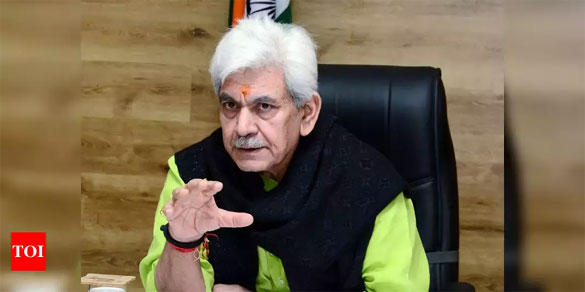 Jammu and Kashmir, lieutenant governor (LG) Manoj Sinha
-----
Feb 15, 2021
JAMMU: Asserting that the process of uprooting the fear of terrorism is going on at a rapid pace in Jammu and Kashmir, lieutenant governor (LG) Manoj Sinha has said the Union territory has a development deficit of 73 years and there would be challenges to fill the gaps, but his administration is fully prepared to deal with it.
He also said the aspirations and dreams of the people of Jammu and Kashmir were suppressed by "a few people" under a thoughtful strategy.
The LG made the remarks during the release of a book, titled "Tipane Kashmirchi (notes on Kashmir), untold stories", authored by Arun Karmarkar, in Mumbai on Sunday.
"Terrorism is the real enemy of humanity. The process of uprooting the fear of terrorism is going on at a rapid pace," he said.
Sinha said Jammu and Kashmir has a development deficit of 73 years and there would be challenges to fill the gaps, but the administration is fully prepared to deal with it.
Compared to other states, he said the budget of Jammu and Kashmir has been four to five times more in terms of per capita, yet the development that should have been done, the kind of industrialisation that should have taken place has not happened.
"The people of Jammu and Kashmir were deprived of basic rights. A few vested interests hampered the process of development reaching the doorsteps of the people for decades," the LG said.
He said there is no escape from accepting the truth that deliberately, under a thoughtful strategy, the development of Jammu and Kashmir, the aspirations and dreams of people, were suppressed by a few people belonging to a certain section.
"We have taken another big step to correct the errors of history," Sinha said, referring to the abrogation of Article 370 of the Constitution.
He said on August 5, 2019, Prime Minister Narendra Modi, by announcing the abrogation of Article 370, gave Jammu and Kashmir the status of a Union Territory and fully integrated it into the national mainstream.
"And the conspiracy being run by those certain classes of people against the people of Jammu and Kashmir for a long time was destroyed in an instant," the LG said without naming anyone, but apparently referring to political parties that ruled the erstwhile state over the decades.
Quoting the prime minister, Sinha said, "Articles 370 and 35A gave Jammu and Kashmir nothing but massive separatism, terrorism, nepotism and widespread corruption."
"With a population of 1.3 crore, Jammu and Kashmir was not only connected with the mainstream of the country but a new dawn of development and trust has been witnessed across the Union Territory," he added.
The LG observed that the changes that have taken place in the last 18 months have given a determined push to socio-economic development, besides empowering the common people of Jammu and Kashmir for the first time.
"With new economic and industrial reforms, Jammu and Kashmir has become a promising destination for investors," he said.
Speaking on the economic reforms, Sinha noted that a new industrial development scheme of Rs 28,400 crore has been unveiled for attracting investments in the Union Territory, besides creating opportunities for youngsters.
With such a scheme and a ready land bank, investors would find Jammu and Kashmir a promising destination for their investments, he said, adding that the Union Territory administration is committed to taking industries up to the block level for an inclusive growth.
"I have visited different parts of the Union Territory continuously in the last six months. Seventy per cent of the population is below 35 years of age and there is no shortage of manpower and resources. We are taking comprehensive measures through initiatives like the Mission Youth to harness demographic dividend and ensure youth's engagement in a constructive way, contributing to the overall development of Jammu and Kashmir," the LG said.
https://timesofindia.indiatimes.com/india/process-of-uprooting-fear-of-terrorism-going-on-at-rapid-pace-in-jk-lg/articleshow/80921705.cms
--------
Afghan Taliban Dismiss 'Fake News' Of Mullah Hibatullah Akhundzada, Death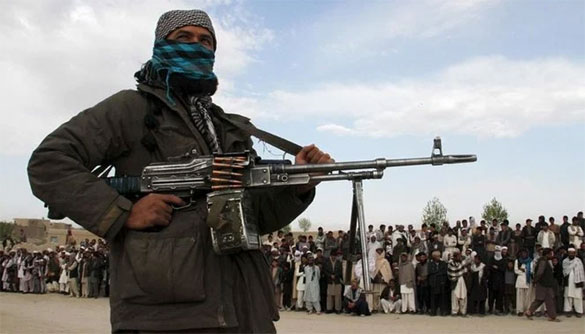 A member of the Taliban insurgent and other people stand at the site during the execution of three men in Ghazni Province April 18, 2015. (Reuters)
-----
Sayed Salahuddin
February 14, 2021
KABUL: A spokesman for the Afghan Taliban on Sunday rejected a report that the group's elusive supreme leader, Mullah Hibatullah Akhundzada, was killed in a blast in Pakistan.
"This report is utterly fake and far from reality…We reject this report…the enemy is under pressure and is trying to create worry by spreading such rumors," Zabihullah Mujahid, a spokesman for the Taliban, told Arab News by phone from an undisclosed location.
The prominent Afghan daily, Hashte Subh, citing anonymous sources, reported on Sunday that the explosion had occurred in a safe house in Quetta, in Pakistan's southwest Balochistan province, a few months ago.
"Credible sources from Quetta told Hashte Subh that Hibatullah Akhundzada, along with Matitullah, the head of intelligence, and Hafiz Abdul Majid, the chief of finance for the group, had been killed by the blast in Quetta," excerpts from the reports said.
The group is said to be operating from Quetta after its ouster in a US-led invasion in Afghanistan in 2001.
Mujahid rejected another report claiming Akhundzada's death a few months ago.
"Neither are our leaders in Pakistan nor can such incidents be kept hidden. The enemy is under heavy pressure and every day comes up with new propaganda," he said, referring in part to the Kabul government.
Akhundzada, 60, succeeded Mullah Akhtar Mansour in May 2016 after Mansour was killed in a US drone strike on his vehicle near Quetta.
Mansour replaced Mullah Mohammad Omar, the founder of the Taliban movement, in 2015 after Afghan government officials revealed that Omar had died in a Pakistani hospital in 2013. The Taliban kept Omar's death a secret for almost two years.
Renowned as a hardline religious scholar, Akhundzada's whereabouts were kept secret even from the Taliban's field commanders for several years, for security reasons.
Last August, an explosion at a mosque in Quetta – which according to press reports was frequented by Akhundzada – resulted in his brother Ahmadullah's death. His son was severely injured in the attack.
Akhundzada was reportedly absent from the mosque at the time of the incident which coincided with the start of the crucial intra-Afghan peace talks in Qatar as part of a historic deal signed between the Taliban and Washington in February last year.
Rumors of his reported death have been circulating in Afghan circles for a while, especially since there has been no statement or audio recordings by Akhundzada for the past several months explicitly commenting on the Qatar talks and subsequent developments.
Haji Agha Lalai, a provincial council member of Afghanistan's Kandahar province – often referred to as the "birthplace" of the Taliban and its seat of power – told Arab News that Akhundzada has been unavailable for meetings in the past few months, as well.
"Some people who wanted to see Akhundzada some months back, were not able to do so and instead a message attributed to him was read to them," he said.
A senior Afghan security official in Kabul, speaking on condition of anonymity as he is not authorized to talk to the media, told Arab News that he had heard about Akhundzada being killed last summer, but could not confirm or deny it.
News of Akhundzada's reported death comes in a pause in the intra-Afghan talks and a review of clauses in the Doha deal by the new US administration.
In the deal, all US-led foreign troops are expected to withdraw from Afghanistan by May 1.
While Afghan President Ashraf Ghani's government has insisted that the troops remain and some NATO nations have also pushed for it, the deal might not see the light of day until the Taliban agree to announce a ceasefire with Kabul.
NATO members are expected to meet later this week to discuss whether or not to retain the troops in Afghanistan.
The Taliban, for their part, have repeatedly urged Washington to honor the deal that President Donald Trump's administration signed.
"Our message to the upcoming NATO ministerial meeting is that the continuation of the occupation and war is neither in your interest nor in the interest of our people and yours," the Taliban said in a statement issued on Saturday.
https://www.arabnews.com/node/1809186/world
--------
GCC Jewish communities form regional alliance; plan to establish Jewish court
Jennifer Bell
15 February ,2021
Local Jewish communities of Saudi Arabia, the United Arab Emirates Bahrain, Kuwait, Oman, and Qatar have come together to form the Association of Gulf Jewish Communities (AGJC), with plans to establish the region's first Jewish court.
The AGJC is a network of the Jewish communities from the GCC countries who are developing Jewish life in the region, Rabbi Dr Elie Abadie, the association's spiritual leader, told Al Arabiya English.
"While each community is independent, they share a common goal and vision: for Jewish life in the GCC to flourish for the benefit of both residents and visitors," said Dr Abadie, based in Dubai.
The Association's board consists of members from all six Gulf countries, who together will plan the path forward for the GCC Jewish community. The number of Jewish residents and tourists in the region is expected to grow following the signing of the historic Abraham Accords.
"We recognized that there is a big Jewish community in UAE and a moderate-sized one in Bahrain, and smaller individual communities in the other GCC countries and we wanted an association to give these communities a sense of unity," said Rabbi Abadie.
The UAE and Bahrain officially normalized relations with Israel at a signing ceremony at the US White House last September.
The agreements "will serve as the foundation for a comprehensive peace across the entire region," former US President Donald Trump said at the time.
"The Jewish communities of the GCC is only going to grow given the historic openness that is taking place," Rabbi Abadie said.
"The Gulf nations have been very supportive of the growth in Jewish life but as more people move in and come to visit, we must tend to their educational, cultural, spiritual, and religious needs by establishing programs and institutions to service these increased needs," he added.
Rabbi Abadie said the group aims to not just serve the Jewish communities of residents in GCC countries, but also the increased number of tourists from Israel following the Accord.
"We want to serve the future Jewish tourists to help show a sense of unity and provide a range of services – be that religious advice, spiritual leadership, making sure Kosher products are available, and so on."
The AGJC network will be led by President Ebrahim Dawood Nonoo, based in Bahrain, with the aim of the six GCC nations partnering on different communal programs and services so that their resources will enhance each other.
The Beth Din of Arabia (Jewish Court) is in the process of being established to assist with issues of personal status, inheritance, and voluntary business dispute resolutions in the region.
"The Jewish religious court is what oversees marriages, divorces, adoptions, if necessary, family disputes, or even business disputes. It is about providing a jurisdiction for those of Jewish faith," said Rabbi Abadie.
Also in undergoing establishment is the Arabian Kosher Certification Agency, an organization which will oversee kashrut (kosher certification) regionally using the same set of standards throughout all six Gulf countries, thereby making it easier for Jewish individuals to live in or travel around the Gulf.
Rabbi Abadie said there are up to 1,000 Jewish people living in the UAE, predominately based in Dubai. A few hundred live in Saudi Arabia, while another 100 are in Bahrain. A "handful" more live in Oman, Qatar and Kuwait.
'A time of tolerance'
"Given this time of peace and interfaith and tolerance, we expect an avalanche more members of the Jewish community coming to live and visit the GCC," said Rabbi Abadie.
"The embrace and welcome among the nations has been exhilarating for us – a dream come true … I anticipate the Jewish community will grow significantly here in the era of tolerance."
Nonoo said every GCC community of Jewish people have much to offer each other.
"While maintaining our independence, this new association allows us to pool our resources to the betterment of all Jewish people in the Gulf," Nonoo said.
"While our Jewish community has been part of the fabric of Bahrain society for over a hundred years, we appreciate the needs of some of the smaller or newer communities in the region and believe we can help them flourish and navigate growth in this part of the world."
https://english.alarabiya.net/News/gulf/2021/02/15/GCC-Jewish-communities-form-regional-alliance-plan-to-establish-Jewish-court-
--------
Justice, Ebrahim Raisi, To Stop Persecution of Baha'is in Iran
GENEVA—10 February 2021—
The former Canadian Prime Minister Brian Mulroney is among a group of more than 50 high-ranking legal professionals, including former Supreme Court of Canada judges, Canadian justice ministers, prominent legal academics and practicing lawyers, who have written an open letter(link is external) to the Islamic Republic of Iran's Chief Justice, Ebrahim Raisi. The letter expresses deep concern regarding "new and intense violations" of the human rights of the country's Baha'i community. It specifically condemns a recent court ruling to confiscate Baha'i properties in Ivel, a village in northern Iran.
"Members of the Baha'i Faith have been persecuted in Iran since the Faith's establishment over 170 years ago," the letter states. "Under the current Iranian government, Baha'is have experienced home raids, attacks on properties, confiscation of possessions, dismissals from employment, denial of access to higher education, imprisonment, and execution. Baha'is have sought legal remedies, but to little avail."
The unprecedented outpouring of support comes after Baha'i-owned properties have been unjustly confiscated by Iranian authorities in Ivel. The confiscations, which have occurred solely on religious grounds, have left dozens of families internally displaced and economically impoverished.
Article 49 of the Iranian Constitution—which was used by Iranian courts to justify the seizures in a final ruling in October 2020—requires the government to prove the legitimacy of such seizures under Islamic law. Despite this requirement, however, numerous official documents unmistakably reveal religious prejudice as the sole motive behind the confiscations. Some records show, for instance, that Baha'is were told that if they converted to Islam, then their properties would be returned.
"The 2020 rulings now establish a dangerous constitutional precedent of judicially sanctioned confiscation that nullifies legitimate property interests based only on the owners' religious affiliation, thus departing not only from international human rights standards but also from the text and intent of the Iranian constitution itself", the letter to Chief Justice Raisi states.
Religious discrimination against the Baha'i community, it further states, "can provide solid grounds for prosecution of Iran's authorities before international criminal courts and other international institutions."
Despite repeated attempts by the Baha'is in Ivel to appeal for their rights, their lawyers were given no opportunity to see court documents to prepare a defense or to present any arguments.
The situation in Ivel is an "alarming new chapter" in the persecution, the letter says, noting that Ivel's Baha'i community, which dates to the mid-1800s, was once a "thriving and peaceful multi-generational community…of farmers and small business owners". But since the 1979 Islamic Revolution, Baha'is in Ivel have been "forced from their homes, imprisoned, harassed, and their property torched and demolished."
"This letter from prominent legal figures demonstrates that the cruel treatment meted out to the Baha'is by the Iranian authorities has not gone unnoticed by the international community", says Diane Ala'i, Representative of the Baha'i International Community to the United Nations in Geneva. "It has, instead, served to galvanize public conscience around the world."
"We know the Baha'i Faith to stand for values of peace, justice, and unity—values which have been under sustained attack by the Iranian authorities for decades" the letter states, in its concluding remarks. "Today, as members of the Canadian legal profession who believe in the rule of law, we too stand with the Baha'is of Iran and call upon you, as the head of the Iranian judiciary, to address this new abuse inflicted upon the Baha'is of Ivel."
Background
The Baha'is are Iran's largest non-Muslim religious minority and have been the target of 42 years of state-sanctioned systematic persecution—documented extensively by the United Nations.
Confiscation of Baha'i properties—holy places as well as individual properties—has been part of Iran's systematic campaign of economic, cultural and social persecution against the Baha'is. It has been part of a four-decades long effort to destroy the Baha'i community as a viable entity in the country.
The confiscations in Ivel, affecting 27 Baha'is, were issued on August 1, 2020 by Judge Hasan Babaie, and affirmed in an appeal court on October 13, 2020, by Judge Mohammad Sadegh Savadkouhi.
In 2010, homes belonging to some 50 Baha'is in Ivel were burned and demolished, driving them away from their ancestral farms and homes.
The Baha'is in Ivel have resided in the village for over a century and a half—since shortly after the establishment of the Baha'i Faith—living side by side with their Muslim neighbours in relative harmony and contributing greatly(link is external) to the social progress of the village. The Baha'is also helped to establish schools, health institutions, and played an important role in strengthening the area's agriculture.
Baha'is have previously also been denied access to the health clinics and other institutions they had helped to establish in Ivel. Teachers have found various means to persecute Baha'i pupils, including by failing them in their exams; the hundred-year old Baha'i cemetery in the village was confiscated and sold for conversion into residential property; and in 1983, more than 130 Baha'is were locked in a local mosque, held captive for three days without food and water, and told to recant their faith.
Baha'is in Iran are barred from government jobs and universities as per Iranian policy, their shops are closed and sealed regularly, they are arrested, imprisoned and released on large bail amounts, and in recent times a wave of property confiscation and targeting of Baha'i assets and properties is threatening their livelihoods. In an open letter to President Rouhani in 2016, the Baha'i International Community called it an "economic apartheid" against the Baha'is as a segment of Iran's population.
More recently, in November 2020, despite a national lockdown owing to the pandemic, over a hundred government agents raided the shops and homes of dozens of Baha'is in seven cities to demand that they hand over their property deeds.
https://www.bic.org/news/former-canadian-prime-minister-and-high-ranking-legal-professionals-call-iranian-chief-justice-ebrahim-raisi-stop-persecution-bahais-iran
--------
How Malaysian musicians localized K-pop lyrics with Islamic twist
2021-02-15
By Park Han-sol
As K-pop continues to cultivate its worldwide appeal among diverse racial, cultural and age groups, the genre's artistic expressions have frequently clashed with local cultural values, especially in socially conservative Islamic nations.
Although K-pop has its own conservative elements, there's certainly a more explicit side to it as well: lyrics laced with sexual innuendos, performers' provocative stage outfits and "culturally insensitive" use of religious imagery in performances and music videos.
Last year, the all-female quartet BLACKPINK and Selena Gomez's single "Ice Cream" came under fire for its line "Play the part like Moses" as it made light of a significant figure in Judaism, Christianity and Islam. The boy band NCT U met criticism in the same year after exploiting the Imam Husayn Shrine in Iraq, a scared site for Shia Muslims, as a mere stage prop, and later as an official piece of merchandise.
In 2015, another K-pop boy band B1A4 stirred up controversy when members hugged three female Malaysian fans during their mini concert, which nearly led to the girls' arrest for "indecent acts in a public place."
Reinterpretation of K-pop lyrics
Amid this cultural clash, some Muslim musicians in Malaysia have made efforts in recent years to localize K-pop by replacing "naughty" lyrics with "wholesome, sanitized" cover versions that adhere to Islamic principles.
A major player in this movement is the Kuala Lumpur-based pop label Tarbiah Sentap Records. Its spokesman Usamah Kamaruzaman explained in an interview with the South China Morning Post that it is necessary to put a positive, Islamic spin on a number of chart-topping yet unsavory K-pop songs that could have otherwise detrimental effects on young, impressionable Muslim fans.
But the recording company also clarified that these Malaysian artists are "not waging a personal war against K-pop."
Rabithah, one of the label's groups, released cover versions of BLACKPINK's "Ice Cream" and "Kill This Love" ― renamed as "Hatiku" (My Heart) and "Bersama Kau" (With You) in Malaysian. Both songs transformed what they deemed as inappropriate allusions in the original lyrics to ones focusing on unending love and dedication to God. Each has garnered more than 300,000 and 400,000 views on YouTube, respectively.
But an even bigger success was achieved earlier by the now-disbanded vocal group The Faith, who three years ago performed an Islamic cover of Luis Fonsi's massive hit "Despacito" retitled as "Dengarilah," reaching over 3.2 million views on the platform.
The genre that Tarbiah Sentap Records produces is known as "pop nasyid," a Malaysian a cappella style that emerged in the 1990s. It focuses on fusing modern Western pop music with Islamic values and local traditional musical elements. The style appeals to a younger generation of Muslims as it represents a Malaysian, Islamic version of modernity, while still incorporating popular global trends.
Local receptions of K-pop covers by pop nasyid groups have been mixed, Hong Sung-ah, a correspondent in Malaysia for the Korea Foundation for International Cultural Exchange (KOFICE), told The Korea Times.
"Some Muslims seem to sympathize with the point made by the label in that K-pop lyrics and music videos can be offensive to the believers. But there are others who show concern that although the effort can be meaningful to the Muslim population, it can also antagonize other religious groups."
Clash between faith and outside culture
Popular foreign culture has often been vilified as a force of corruption in Malaysia. This labeling was mainly carried out by the conservative authorities who have ruled the region since the 1980s and deemed such outsider influence to be a threat to their political control, according to Mary J. Ainslie, an associate professor of media and cultural studies at the University of Nottingham Ningbo China and an expert in intercultural links between East and Southeast Asia.
"As a means to retain such control, authorities promote a racially and religiously divisive form of politics, one that places emphasis upon conformity and racial and religious forms of identity."
But a majority of young Muslim K-pop fans see no glaring conflict between their religious faith and passion for global pop culture.
"Many Malaysian fans tell me how strict they are with themselves and their own personal lives, but they do not feel the need to extend that strictness to others and are not threatened by different forms of entertainment. Fans are able to negotiate a relationship with K-pop, taking what they need in order to express themselves and remain close to Islam," she said.
The professor added that this comes as a result of the younger generation in particular being more educated and digitally savvy, thus becoming more accepting of foreign culture.
Correspondent Hong echoed the sentiment by citing the words of Rozyyati Mohamad, editor-in-chief of Malaysian website "K-popped" that delivers news about Korean culture.
"The marked difference between the younger and older generations is that the former is much more tech-savvy and can establish their own online community," Hong said.
This in turn helped the spread of K-pop's influence in the country and allowed fans to share their passions with each other, even leading to collective donations to charitable causes in stars' names.
K-pop's cultural insensitivity
The emergence of Muslim-friendly versions of K-pop lyrics in Malaysia and efforts to reinterpret and localize the genre in other countries show that K-pop has certainly grown to exert a significant cultural influence internationally.
In some countries, the genre has expanded far beyond the cultural realm, serving as a tool to represent certain political voices. Fans of the biggest K-pop names, including BTS, EXO and BLACKPINK, were part of the forces mobilizing the pro-democracy movement in Thailand. Recordings of Girls' Generation's "Into the New World" and BLACKPINK's "Kill This Love" were even played during street protests.
In the United States, in order to show their support for the Black Lives Matter movement, fans hijacked white supremacist hashtags such as "WhiteLivesMatter" and "WhiteoutTuesday," rendering them useless by flooding them with a barrage of unrelated K-pop content.
But along with K-pop's rise comes mounting criticism of its cultural insensitivity.
"It comes from a lack of understanding of other cultures rather than deliberate insults," Hong said, explaining that the same factor remains an issue for Hollywood films. "As its consumers continue to diversify, K-pop needs to expand its scope of understanding and consult relevant cultural experts."
Ainslie pointed out that the concern over such insensitivity emerges not necessarily because K-pop is inappropriate per se, but because it presents "a challenge to both authoritarian rule and local forms of identity during a time when society is changing rapidly ― as we see in Malaysia ― and values are under flux."
She added that as other versions of pop culture are emerging to exert influence internationally, Korean pop cultural products, including K-pop, may begin to segment their global appeal to win over particular sets of consumers.
"This may mean that hallyu starts to conform to more specific values and appeal to a certain kind of viewer as a means to carve a niche on the international stage. Ultimately, if this happens, then it may lose other kinds of viewers."
https://www.koreatimes.co.kr/www/art/2021/02/398_304028.html
--------
Algerian MPs quit international conference over Israel
Hassan Jibril
13.02.2021
ALGIERS
An Algerian parliamentary delegation has withdrawn from an international conference, citing the participation of an Israeli representative.
Speaking to Anadolu Agency on Saturday, Ammar Moussa, one of three lawmakers representing Algeria in the meeting, said a teleconference meeting was organized by the International Parliamentary Network on Tuesday and Wednesday between representatives of the Parliamentary Assembly of the Mediterranean.
The Parliamentary Assembly of the Mediterranean describes itself as "the principal forum where the national Parliaments of the Euro-Mediterranean region deliberate to reach those strategic objectives towards the creation of the best political, social, economic and cultural environment and conditions for the fellow citizens of the member states".
According to Moussa, the discussions on the first day, which did not feature an Israeli representative, revolved around ways to revive economic activity, overcome the consequences of the coronavirus, and the fair distribution of COVID-19 vaccines.
"On the second day, a change occurred in the list of participants which included a representative of the Zionist entity —Israel— called Mickey Levy," Moussa said, adding that he informed the National People's Assembly, the lower house of the Algerian parliament, about the change after which they were instructed not to participate.
Mickey Levy is a current member of Knesset and a former Israeli deputy minister of finance.
Moussa said that he explained to the International Parliamentary Network the reason behind the withdrawal of his delegation, which in turn "understood the situation."
The International Parliamentary Network, according to its website, is a coalition that seeks to enhance expertise and cooperation between legislators, parliamentarians and political alliances around the world.
Last month, Algerian deputies presented a bill to criminalize normalization with Israel to the President of the National Assembly, which also included provisions prohibiting traveling to Israel.
The bill has not yet been approved.
Algeria is one of the Arab countries rejecting normalizing relations with Israel.
On Sept. 20, Algerian President Abdel-Majid Tebboune maintained that his country will not normalize relations with Israel, describing the Palestinian issue as "sacred" to the Algerian people. His statement came days after the United Arab Emirates (UAE) and Bahrain signed US-brokered deals to normalize relations with Israel.
In 2020, the UAE, Bahrain, Sudan, and Morocco announced controversial normalization agreements with Israel, following moves decades ago by Egypt and Jordan, which signed deals with Israel in 1979 and 1994, respectively.
https://www.aa.com.tr/en/africa/algerian-mps-quit-international-conference-over-israel/2143765
--------
US hasn't done enough to 'limit' civilian deaths in Syria, Iraq: Report
14 February 2021
A report by a US government-funded organization warns that the country should take action to "limit" the civilian death toll from its overseas operations, citing grim figures from Washington's 2014-present military operations in Iraq and Syria.
The report was released recently by the RAND Corporation global policy think tank.
"The [US] Air Force will need to limit civilian casualties and collateral damage," said nearly a dozen authors that penned the 511-page report.
They cited figures from Airwars, a British organization that tracks civilian death tolls from military conflicts, concerning the so-called Operation Inherent Resolve (OIR).
The operation saw the US and scores of its allies rolling into the Arab countries -- without government permission in the case of Syria -- to supposedly battle the Takfiri terrorist group of Daesh.
In November last year, Airwars listed more than 13,000 civilian deaths from the US-led operations.
Citing figures compiled by Airwars, RAND pointed to the bloodiest months for civilians during the course of the US-led wars in Iraq and Syria.
"In Iraq, the reported number of civilian deaths peaked in March 2017, with more than 1,400, while in Syria the estimated number of deaths nearly reached 800 in June 2017," it outlined.
That year, the US-led coalition was denounced for conducting gravely indiscriminate bombings against alleged Daesh targets to supposedly uproot the terror outfit.
Russia once likened the coalition's attacks against the northern Syrian city of Raqqah, declared by Daesh as its so-called headquarters, to the bombings that happened over the German city of Dresden in 1945. The US literally "wiped Raqqah off the face of Earth" as a result of its carpet-bombing campaigns against the city, Moscow noted back then.
RAND advised that the US Air Force instead "allocate precision-guided munitions efficiently across theaters and identify how to safely use second- and third-choice munitions."
Washington should also incorporate the use of air and ground force, instead of laying into targeted areas with just warplanes, the think tank said.
"The joint force should revise its targeting doctrine based on the experience in OIR, to include potentially incorporating the strike cell or reverting back to using the Joint Air Ground Integration Center," RAND said.
Military experts say the fact that the US generally carries out such operations without deploying troops on the ground allows it to go on indiscriminate bombings more freely, since it would not need to exercise caution not to target its own forces.
"The [US] Air Force should continue to develop more targeteers and intelligence professionals to support a reinvigoration of the target-development process," the report said.
The presence of the bloated coalition, meanwhile, did not prevent Baghdad and Damascus from relying heavily on their allies to finally dislodge the terrorists in late 2017.
Iran provided military advisory support to both countries while Russia delivered aerial backup for Syria's ground operations against terrorists.
https://www.presstv.com/Detail/2021/02/14/645226/United-States-wars-warning-report-civilian-death-toll-Iraq-Syria-Daesh
--------
Fazl cancels PDM protests to focus on election, long march preparations
By Mian Abrar
February 14, 2021
ISLAMABAD: Pakistan Democratic Movement (PDM), the alliance of 11 opposition parties, has decided to cancel its protest rallies scheduled for February 23 and 27 to better prepare itself for the March 3 Senate elections as well the planned long march.
According to a source in the PDM, the alliance chief Maulana Fazlur Rehman on Sunday made telephonic contact with Pakistan Muslim League-Nawaz (PML-N) leader Shahid Khaqan Abbasi.
The source said that both the politicians decided to cancel PDM's rallies in Sargodha on February 23 in view of the country's Senate election and the opposition's long march. Both the politicians also decided to cancel the February 27 protest in Khuzdar, Balochistan, to focus on Senate polls.
The source said that Fazl later directed all parties to expedite preparations for the long march. He said that all parties should expedite the preparations for the Senate elections and the long march.
Meanwhile, National Assembly (NA) Speaker Asad Qaiser has decided not to issue production orders for all detained members of the lower house for the Senate elections until and unless the imprisoned politicians make a formal request.
According to an official source, Qaiser has said that voting is the right of every member and production orders of detained members will only be issued if the concerned lawmaker makes a formal request as per law.
It is pertinent to mention here that opposition leader Shehbaz Sharif, PML-N parliamentary leader Khawaja Asif, Pakistan People's Party's (PPP) Khurshid Shah and Pashtun Tahaffuz Movement (PTM) leader Ali Wazir are in jail.
The source said that the speaker would only issue production orders for the jailed lawmakers if the NA Secretariat received requests for issuance of production orders.
<span;>It may be recalled that polling for the Senate elections will be held in the National Assembly Hall on March 3 and the detained members need to be shifted to Islamabad by the evening of March 2.
It may be recalled that the schedule of Senate elections in Pakistan has been released. A statement issued by the Election Commission of Pakistan said that the Senate elections in the country will be held on March 3, according to the statement of the Election Commission of Pakistan (ECP).
Earlier, while addressing a workers' convention at Swabi, Qaisar said that the present government had come into power with a mandate against corruption. He ruled out a compromise with those who had sold their votes in Senate polls.
The NA speaker has said that he condemns such acts as he had always stood for honour and prestige and would continue it in future also.
He maintained that the tradition of the secret ballot in Senate elections should end now, so the people should know the actual situation. He said that in past some elected representatives have bargained their conscious.
Qaiser said that due to blunders committed by the previous government, PML-N is now turning into a regional political party and added that slogans chanted by them are neither in the interest of the public nor in the interest of the country.
He stressed that they could not achieve their nefarious designs through chanting such hateful slogans. He asked PML-N Vice President Maryam Nawaz to tender an apology to the nation over the slogans.
He said that talks of national development do not align with those who had played havoc with the country and they should feel shame for their misdeeds. He maintained that PML-N had ruined Pakistan International Airlines (PIA), Water & Power Development Authority (WAPDA), Pakistan Steel Mills (PSM) and other national institutions during their rule.
The NA speaker added that, due to best economic and political policies of the present government, the country has been put on the right track that is not digested by the flopped rulers of the past. He asked the opposition to refrain from making futile attempts of dividing the country and nation for the sake of achieving political objectives.
Meanwhile, the committee to investigate the alleged vote-buying in the 2018 Senate elections in its first meeting held on Saturday decided to invite the journalist who released the video on the media.
It also decided to request those who might have firsthand information or knowledge of the incident to share it with the committee either in writing or in-person.
The committee, constituted by Prime Minister Imran Khan, comprises of Federal Minister for Science and Technology Chaudhry Fawad Hussain, Federal Minister for Human Rights Shireen Mazari, and Advisor to PM on Accountability and Interior Shehzad Akbar.
Taking notice of the undermining of democracy by vote purchasing especially in Senate elections, the committee decided to make the office of the minister of human rights as the secretariat of the committee and finalised the procedure to be followed.
As per the details in the press release, the committee would probe who were the beneficiaries of the purchased votes and who allegedly provided the money to purchase the votes of MPAs.
It would then recommend actions to be taken on the matter.
https://www.pakistantoday.com.pk/2021/02/14/fazl-cancels-pdm-protests-to-focus-on-election-long-march-preparations/
--------
Europe
British Muslim Human Rights Lawyer, Karim Khan, Elected New International Criminal Court Chief Prosecutor
February 12, 2021
LONDON: Parties to the International Criminal Court on Friday elected Britain's Karim Khan as the new prosecutor for a nine-year term starting on June 16.
Khan won a secret ballot against three other candidates to replace lead prosecutor Fatou Bensouda. The 123-member Hague-based court, which began work nearly 20 years ago, handles war crimes, crimes against humanity, genocide and crimes of aggression.
British barrister Karim is best known for heading the United Nations' special investigative team looking into Daesh crimes in Iraq.
In his 27-year law career Khan, who is also Queens Counsel, has worked for almost every international criminal tribunal in roles in prosecution, defence and as counsel for victims. At the ICC Khan is best known for being a lead defense counsel who has worked on cases from Kenya, Sudan and Libya.
There was intense political jostling for the top ICC job at a time of heightened scrutiny of the prosecutor's office.
Former US President Donald Trump's administration imposed sanctions last year on court staff including Bensouda over investigations by her office into possible war crimes committed in Afghanistan, including by American troops. The United States is not a member of the court.
New US President Joe Biden's administration will "thoroughly review" the sanctions on ICC officials, a State Department spokesman said last month.
Then last week the court said it has jurisdiction over war crimes committed in the Palestinian territories, which could lead to an inquiry strongly opposed by non-ICC member Israel and the US.
One of the first decisions by Khan could be whether to press ahead with a full investigation into the Palestinian territories, where Bensouda said there is a reasonable basis to conclude war crimes may have been committed by both Israeli forces and Palestinian armed groups.
"Karim's extensive experience in international law will be pivotal in ensuring we hold those responsible for the most heinous crimes to account and gain justice for their victims," Britain's Foreign Secretary Dominic Raab posted on Twitter.
https://www.arabnews.com/node/1808321/world
--------
Rights Advocates Protest Macron's New 'Anti-Muslim' French Bill in Paris
FEB 14, 2021
Activists rallied Sunday in Paris to demand that the French government abandon a bill allegedly aimed at rooting out terrorism that the protesters say could trample on religious freedom and turn all Muslims into potential suspects.
French lawmakers hold a key vote Tuesday on the draft law, which is expected to win approval in both houses of parliament. The legislative debate comes amid lingering fears of terrorist violence after a radicalized student beheaded a history teacher and other recent attacks.
President Emmanuel Macron's centrist government argues that the bill is needed to protect French values like gender equality and secularism and to prevent terrorist ideas from taking root and inspiring violence.
But those at Sunday's protest said France already has legal tools to do this, and that the bill stigmatizes the country's No. 2 religion even though the majority of French Muslims do not espouse terrorist views.
Some described it as a political ploy by Macron to win over conservative and far-right voters ahead of next year's presidential election.
"It's not worth attacking a whole community because one person did a horrible act," said Zeyneb Bouabidi, a woman from the Paris suburb of Conflans-Saint-Honorine, where teacher Samuel Paty was beheaded in October after showing his class caricatures of the Prophet Muhammad published in satirical newspaper Charlie Hebdo for a discussion about free expression.
Bouabidi described facing occasional discrimination at university and in her jobs because of her Arab-sounding name, and fears laws like this one could make matters worse.
"They make comments like 'go back to your country.' But I am in my country! I was born in France," she said.
A collective of Muslim, anti-racism, left-wing, pro-Palestinian and other activist groups organized Sunday's rally near Trocadero Plaza across from the Eiffel Tower to call for the bill to be scrapped. About 150 people took part in the peaceful protest, including Muslims and non-Muslims.
The government insists the bill doesn't target Muslims. It seeks to halt the issuing of virginity certificates, the practice of polygamy and forced marriage. It would crack down on fundamentalist teaching by requiring all children three and over to be in school, and tighten rules on the funding and functioning of mosques and religious associations.
Other religions, from Buddhists to Roman Catholics, have complained they also could suffer fallout from the bill.
https://www.dailysabah.com/world/europe/activists-protest-macrons-new-anti-muslim-french-bill-in-paris
--------
France set to dissolve far-right anti-migrant group
Alaattin Dogru
15.02.2021
PARIS
France is set to dissolve Generation Identitaire (Generation Identity), a far-right group which declared a "war on migrants" in the country.
According to local media reports, the Interior Ministry notified the group of its upcoming dissolution, and it could be shut down unless it responds within 10 days.
The group is known for its discriminatory attitude towards foreigners and Muslims. On Jan. 19, around 30 of its members announced that they had launched an anti-migrant operation in the Pyrenees and would be conducting "border patrols" to prevent the entry of migrants to France.
In response, the public prosecutor in the town of Saint-Gaudens launched an investigation, accusing the group of inciting people to hatred and hostility.
Interior Minister Gerald Darmanin said the group's statements targeting migrants were "scandalous" and its dissolution would now be on the government's agenda.
The group, which was founded in 2012, had distanced itself from violence-oriented neo-Nazi groups but has long remained a source of concern for security agencies, as its leading members have propagated white supremacist ideas and anti-Muslim and racist conspiracy theories such as "The Great Replacement."
https://www.aa.com.tr/en/europe/france-set-to-dissolve-far-right-anti-migrant-group/2144880
--------
EU lawmakers condemn Saudi-led war on Yemen
13 February 2021
Jerome Hughes
EU lawmakers are not allowed to show images in parliament but one MEP broke this rule to illustrate the unthinkable suffering being endured by starving children in Yemen.
The hearing was told that warplanes, manufactured in the EU, have been dropping Italian-made bombs on Yemen, including hospitals.
Twenty-four million people in Yemen are suffering. And 50,000 are living in famine-like conditions.
Since the Saudi regime and its partners launched their war on Yemen in 2015 hundreds of thousands of civilians have been killed.
Just in the three-year period from 2015 to 2018, campaigners highlight how the EU sold arms to Saudi Arabia valued at two billion euros while humanitarian aid to the country from the EU has been less than one billion during the entire six years of conflict.
Even the European Union's top diplomat admits shortcomings. Lawmakers have just passed a resolution condemning the violence while calling for a greater EU response.
Similar resolutions have been passed by the European Parliament before, but ultimately they are ignored when EU leaders meet here at the European Council.
The reason for that, according to anti-war campaigners, is that there is simply too much money at stake.
https://www.presstv.com/Detail/2021/02/13/645196/EU-Saudi-Arabia-war-Yemen
--------
Civil Society Calls for Human Rights Safeguards in EU-China Investment Agreement
On December 30, the EU and China reached an agreement in principle agreement on the EU-China Comprehensive Agreement on Investment (CAI), which aims to improve the access for European investment to the Chinese market. Despite growing evidence of the pervasiveness of Uyhgur forced labour and two recent European Parliamentary Resolutions calling for strong human rights language, the Investment Agreement only includes very vague commitments on human rights and labour protection standards and sustainability.
The mounting series of evidence of the use of forced labour within the People's Republic of China, the denial of entry to independent international observers, and growing concerns within the business community on the possibility of effective due diligence procedures to ensure their respect of Corporate Social Responsibility standards, are clear indicators of a need to include strong and enforceable provisions in the Agreement, especially as the Sustainable Impact Assessment of November 2017, commissioned by the European Commission, itself testifies to the fact that respect for social, economic and human rights under the Agreement will be largely dependent on the national legal framework of partners.
The EU's trade and investment policies cannot be detached from the broader framework of upholding and promoting human rights, as the European Commission has sought to affirm recently. The founding treaties of the EU oblige it to design its policies in order to promote and consolidate human rights and the Rule of Law also in its relations with the wider world. Counter to what we have seen during the Christmas Holidays, this Agreement should not be concluded without an urgent transparent and public debate, starting from the European Parliament which has clearly and repeatedly expressed itself on the issue.
In this light, over 40 civil society organisations (CSOs), including the WUC, launched a Joint Appeal on the 13th of January to the European Institutions, calling for the inclusion of enforceable human rights clauses in the Investment Agreement. The letter is addressed to the President of the European Commission, Ms. Ursula von der Leyen; the President of the European Council, Mr. Charles Michel; the Commissioner for Trade, Mr. Valdis Dombrovskis; the High Representative of the Union for Foreign Affairs and Security Policy, Mr. Josep Borrell; the President of the European Parliament, Mr. David Sassoli; and Members of the European Parliament.
Source: World Uyghur Congress
--------
India
JeM planned terror attacks in Delhi; terrorists sourcing weapons from Bihar: DGP Dilbag Singh
14th February 2021
JAMMU: Following the arrest of a top terrorist who had made a video of National Security Advisor Ajit Doval's office, it has come to light that Pakistan-based terror outfit Jaish-e-Mohammad is planning a strike in Delhi, J&K police chief Dilbag Singh said on Sunday.
The Jammu and Kashmir DGP also disclosed that the terrorists in Kashmir have begun procuring weapons from Bihar and are using some students from Kashmir, studying in Punjab, for smuggling these illegal arms into the Valley.
DGP Singh made these revelations in a news conference over the arrest of self-styled chief commanders Hidayatullah Malik and Zahoor Ahmad Rather, respectively of terror outfits Lashkar-e-Mustafa (LeM) and The Resistance Front (TRF).
Malik was arrested on February 6 by the Anantnag police from Kunjwani in Jammu district while Rather was apprehended on February 13 from Bari Brahmana area of Samba district.
The UT's police chief said these two groups, LeM and TRF, are frontal organisations of Pakistan-based JeM and Lashker-e-Toiba (LeT) to give 'Kashmiri name' to their terror activities.
"Malik has been leading LeM floated last August although he had been an active militant for a long time. He had worked as an overground worker and floated the group on the directions of JeM," said Singh.
Malik was also planning to set up a base in Jammu to carry forward terror activities in the region besides receiving arms and ammunition, being smuggled from Pakistan through underground tunnels on the border or being dropped by drones before being smuggled to Kashmir, he said.
Singh said JeM was involved in various terror activities in 2018 and Malik's interrogation revealed that he was also a close associate of JeM commander Ashiq Nengroo who used to receive arms consignments from Pakistan in Jammu before escaping to the neighbouring country along with his family through an underground tunnel on the international border.
The BSF has detected six underground tunnels along the IB in Jammu region over the past six months.
After escaping to Pakistan, Nengroo alias doctor has been directing terror activities in Kashmir at the behest of Pakistani agencies, said the DGP, adding that Malik visited Delhi on Nengroo's orders and forwarded him a video the NSA's office after recceing it, said the DGP.
That means JeM is planning attacks on targets in Delhi as well, he said, adding Malik's arrest is a big breakthrough for police as it has exposed the terrorist group's plan.
Malik, a resident of south Kashmir, had also set up a network to get weapons from Bihar and soured seven pistols from there till now and got them distributed among militants, the DGP said.
"He had also roped in some students from Kashmir, studying in Punjab, and had been using them for any action in Kashmir or Jammu or transporting weapons from outside," said Singh.
In this context, the DGP also cited the example of a Kashmir-based nursing student in Chandigarh college who was arrested along with a seven-kg improvised explosive device from Jammu's general bus stand area.
The DGP said Malik was also involved in looting of Rs 60 lakh from a bank's cash van last November.
This was established after the arrest of his four accomplices, including his wife, in this crime, he added.
Terming TRF chief Rather's arrest as another "major achievement", Singh said he is a Pakistan-trained terrorist and is known by aliases "Sahil" and "Khalid" among militants.
"He was also an active overground worker before crossing into Pakistan in 2002, where he underwent arms training and returned with five foreign terrorists through Rajouri route," DGP Singh said "He, however, had surrendered in 2006 and remained inactive before resuming his activities in 2019," the police chief said, adding his handlers in Pakistan know his potential and that is why made him the TRF's chief.
The DGP said he had set up a vast network in Kashmir and so far eight members of the group have been identified at his disclosure and some have also been arrested whose interrogation is on in Kashmir.
Being a terrorist, who had surrendered earlier, helped Rather escape security agencies' suspicion, said the DGP, adding the TRF chief was directly involved in the killing of three BJP workers in Kulgam and a policeman in Kokernag areas of south Kashmir last year.
Rather is being questioned at present and his interrogation is likely to reveal new things, the DGP said.
The Union Territory's police chief also complimented his men for three major successful operations which led to the arrest of two self-styled commanders and recovery of IED to avert a major tragedy besides attempts by Pakistan to revive Al-Badr group.
https://www.newindianexpress.com/nation/2021/feb/14/jem-planned-terror-attacks-in-delhi-terrorists-sourcing-weapons-from-bihar-dgpdilbag-singh-2264009.html
--------
Making the cut: New Delhi orders eateries to display slaughter style or lose license
SANJAY KUMAR
February 13, 2021
NEW DELHI: Officials from the South Delhi Municipal Corporation (SDMC) said on Saturday that restaurants in the district risk losing their licenses if they fail to display the method of slaughter used for animal meat served at their eateries, even as commentators said the move was akin to "communalizing food."
"Under the new rule, when restaurants acquire a license, they will have to write what meat they will sell – halal or jhatka. We will cancel the license of the restaurants which fail to display the label," Rajdutt Gahlot, SDMC's standing chairman, told Arab News on Saturday.
It follows an order passed by the ruling Bharatiya Janata Party (BJP)-controlled SDMC in the third week of January this year, asking restaurants to label how meat was slaughtered.
In the halal or Islamic form of slaughtering, animals are killed by cutting through the jugular vein, carotid artery and windpipe, to ensure all the blood is drained from the carcass.
In contrast, in the jhatka style of slaughter, the animal dies instantly after its head is severed in one single blow.
Gahlot said clear labeling of the slaughter technique was needed for non-halal meat consumers "who will not visit restaurants selling such meat."
"(In the same manner), persons looking for halal meat will not visit outlets selling jhatka meat and this way it will avoid crowds in eateries," he said.
The draft resolution passed on Dec. 24 by the SDMC said: "According to Hinduism and Sikhism, eating halal meat is forbidden and against religion ... Therefore, the committee resolves that restaurants and butchers be directed to write mandatorily about the meat sold and served by them … whether halal or jhatka meat is available there."
Gahlot confirmed to Arab News that the resolution "has been passed," but he refused to comment on the issue.
In August last year, the BJP-controlled East Delhi Municipal Corporation (EDMC) had also passed a similar order, with media reports suggesting that North Delhi could follow suit soon. New Delhi is divided into four zones.
There are more than 2,000 eateries in the up-market SDMC area which serve close to 3 million people. More than 80 percent of the eateries sell halal meat since most of those involved in the meat trade are from the Muslim community.
The National Restaurant Association of India (NRAI) had initially resisted the move to impose the order.
However, it said that it does not "foresee any significant changes in the consumption pattern of the customers."
"Consumers currently enjoy the right to ask what kind of meat an eatery serves, and every restaurateur is obliged to answer this question. The consumer decides accordingly," said Neha Grover, NRAI marketing and communication manager.
"However, if there are significant changes in consumer demand, the restaurants will adapt to it like they do with any other consumer preferences, subject to the availability of what consumers are seeking," she added.
Restaurant owners in New Delhi, however, said they were "intrigued" by the SDMC's move, especially since "people don't care whether they are eating halal or jhatka meat."
"My customers hardly ask me whether the meat I sell is halal or jhatka," said Rajeev Kapoor of the popular south Delhi eatery Rajendra Da Dhaba, adding that he "won't mind displaying the label if that helps the customer."
"The main concern of most of the customers is hygiene and the freshness of the meat. Even otherwise we sell halal meat in our shop as most of the suppliers are Muslim," he said.
Alam Mahe, who runs an outlet in south Delhi agrees and said that while he "had no issue with the order," his main concern was "to recover from the losses suffered during the pandemic-induced lockdown."
On the other hand, Muslim meat traders said they were "apprehensive" about the move.
"What is the need for such an order? Customers hardly ask about the label of the meat. I hope this issue does not become one more reason for division in the society," said Fahim Ansari, a meat trader in Delhi's Jamia Nagar area.
Since the BJP assumed power in Delhi in 2014, it has imposed a beef ban. The slaughter of cows, an animal sacred to the majority Hindus, is banned and the consumption of beef is restricted in most Indian states.
There have been instances of lynching and dozens of people, mostly Muslims, have been killed after being accused of eating beef or slaughtering cows. Some BJP-controlled state governments have also clamped down on the meat trade.
Commenting on the SDMC's latest directive, the Indian Express, a leading English newspaper in the country, questioned the BJP's motive in passing such a "divisive order".
"The motive seems to be to pit people involved in the animal trade against each other. By branding food served according to the religion of those who provide it, the BJP-controlled SDMC is trying to communalize food," it said.
The former chief of Delhi Minority Commission, Dr. Zafarul Islam Khan, agreed and termed the move as "warfare against Muslims" and an attempt to "marginalize" the Muslims economically.
"The decision of the BJP-controlled Delhi Municipal Corporation is part of an economic warfare against Muslims," he told Arab News. "The BJP started with severe restrictions on the meat business soon after it came to power in 2014. The hide business, also controlled by Muslims, has been almost ruined."
Khan added that by "writing halal on the signboards of meat shops and eateries will mean that many Hindus and Sikhs will not deal with such shops. It may soon be replicated in other states controlled by the BJP."
The idea, he said, is to "marginalize and impoverish Muslims" who traditionally control most of the meat business in the country.
https://www.arabnews.com/node/1808671/world
--------
Ex BJP MLA, 16 Others Arrested for Vandalising Properties in the Name of 'Love Jihad'
February 15, 2021
New Delhi: Seventeen persons, including a former Bharatiya Janata Party MLA in Madhya Pradesh, were arrested for allegedly indulging in vandalism in two separate incidents in the city on Sunday over the Valentine's Day, police said.
While one group vandalised a hookah lounge, another damaged a restaurant, they said.
A group of people with saffron towels wrapped around their necks, vandalised a hookah lounge – Junkyard Cafe – located under Shyamla Hills police station limits in Bhopal. They raised slogans of 'Jai Shri Ram' during the act, a police official said.
According to the Indian Express, the vandals identified themselves as members of the Bharatiya Janata Yuva Morcha, the youth wing of the BJP.
Talking to reporters, former BJP MLA Surendra Nath Singh said that hookah lounges were making the youths addicts and they have become "breeding grounds of love jihad".
Shyamala Hills police station in-charge inspector Tarun Bhati said, "We arrested Surendra Nath Singh and six others for rioting and other charges in connection with this incident."
They were later produced in a local court, which remanded them in judicial custody, the official said.
In the second incident, Shiv Sena workers vandalised a restaurant located under the jurisdiction of Habibganj police station, the region's in-charge inspector Rakesh Shrivastava said.
"We have arrested 10 persons for rioting and other charges in this connection," he said.
In past years too, members of right-wing groups have harassed couples on Valentine's Day (February 14). The bogey of 'love jihad' has become yet another excuse for these groups.
Until recently, 'love jihad' was not a term recognised by any legal system in India. It was coined by Sangh parivar outfits to describe an imaginary Muslim conspiracy to convert unsuspecting Hindu women to Islam. Now, BJP-ruled governments in Uttar Pradesh, Madhya Pradesh and other states are putting laws in place, which many have alleged will be used to harass interfaith couples.
https://thewire.in/communalism/ex-bjp-mla-16-others-arrested-for-vandalising-properties-in-the-name-of-love-jihad
--------
Gujarat govt will bring in strict law against 'love jihad', says Vijay Rupani in rally ahead of civic election
February 15, 2021
Ahmedabad: Gujarat Chief Minister Vijay Rupani on Sunday said his government will soon bring a strict law against ''love jihad'' in the state.
He made the announcement while addressing a poll rally in Vadodara ahead of the municipal corporation elections.
"We are going to bring a law against love jihad in the Assembly. Such activities being done in the name of love jihad will not be tolerated...The BJP government will bring strict laws against love jihad in the coming days," he said.
In the recent past, Uttar Pradesh and Madhya Pradesh, both ruled by the BJP, have brought in 'religious freedom' laws to stop conversion through marriage or by any other fraudulent means.
Rupani said his government has also framed strict laws against ''gunda'' (anti-social) elements and land grabbers with provisions of up to 10 and 14 years of imprisonment to protect the interests of the common man.
"In the past Assembly sessions, our government had come up with stringent laws. We have made an Act against gundas. To ensure that such elements do not cause trouble to the common man and get strict punishment of 10 years, we brought the Act.
"We also came up with the Land Grabbing (Prohibition) Act so that people do not enter others' land and take over others' property using bogus documents. We brought this law with a provision of 14 years of punishment," he said.
The chief minister added that the BJP government at the Centre has fulfilled the promises made to the people regarding construction of Ram temple, scrapping of Article 370, and took revenge for Pulwama by launching an air strike.
According to Rupani, Gujarat will witness a 'golden age of development' when the BJP rules "from panchayat to the Parliament".
"This is the golden time for Gujarat because the Modi government at the Centre gives us whatever we ask for. The previous Congress-led Union government did not allow us to open the gates of the Narmada dam. But Modi gave permission within 17 days, which opened up the gates of development," he said.
"The BJP government in Delhi, Gujarat, in the cities and villages...when the BJP rules from panchayat to Parliament, then there will be a golden age for the development of the state," he said.
He also promised metro trains in Vadodara and other cities of the state.
The state government will work towards addressing the issue of recurring floods in Vishwamitri river that affects Vadodara city, he said.
"We are going ahead with the mantra of development. Roads, gutter lines, streetlights are our responsibility. But to make cities modern, we are constructing overbridges. The biggest overbridge in the state is being constructed in Vadodara at a cost of Rs 250 crore," he said.
"We will also resolve the issue of drinking water and flooding in Vishwamitri river...We are going to start metro trains in all the cities. They have started in Ahmedabad, Gandhinagar and Surat. Now, we will also start metro trains in Vadodara, Rajkot, Jamnagar and Bhavnagar," he said.
Elections to six municipal corporations in Gujarat are scheduled on 21 February.
https://www.firstpost.com/politics/gujarat-govt-will-bring-in-strict-law-against-love-jihad-says-vijay-rupani-in-rally-ahead-of-civic-election-9304111.html
--------
Ayodhya mosque trust chief Zufar Farooqui to contest Sunni waqf board elections, vies for third stint as board chairman
Feb 15, 2021
Ayodhya: President of the Ayodhya Mosque Trust (Indo-Islamic Cultural Foundation), Zufar Farooqui, will be contesting the March 6 elections for membership of UP Sunni Central Waqf Board, making him a strong contender to the waqf board chairman's post for a third consecutive stint. The elections were necessitated by Allahabad High Court's order, quashing the September 30, 2020, directive of the additional chief secretary minority welfare and waqf to extend the waqf board's tenure.
Farooqui, who was waqf board chairman before his term ended in April last year, confirmed to TOI that "he is contesting from the mutawalli quota as caretaker of Waqf Sayyad Mohammad Ismail, Sitapur".
The Waqf Board's statute lays down broad contours for conduct of elections, which includes polling for eight members — two from Bar Council, two members of Parliament (Lok Sabha or Rajya Sabha), two members of UP legislative assembly or council and two members from mutawalli quota of waqfs with a minimum annual income of Rs 1lakh. Another three members are nominated to the board by the state government and this includes an officer of special secretary rank, a religious scholar and a social worker. The Board chairman is then elected by these members, all of whom have to be Sunni Muslim, according to the rule book.
Talking to TOI, Sayyad Shoeb, chief executive officer of Uttar Pradesh Sunni Central Waqf Board, said, "We are giving final shape to the voters' list, which comprises over 600 voters representing different waqfs in the state. Members of waqfs with minimum annual income of Rs 1 lakh constitute the electoral college."
Besides Farooqui, Adnan Farrukh Shah will also be contesting for Board membership from the mutawalli quota representing Waqf Imambara, Gorakhpur. Both Farooqui and Shah were members of the Board in last two terms.
Two members from Bar council, Abdul Razzaq Khan and Imran Mabood Khan, who were members in the last tenure are likely to get elected unopposed because there are only two Sunni Muslims in Bar Council of Uttar Pradesh.
As per tradition, no contest is held for membership from MP/MLA quota. However, there could be a change in membership in this category this year as many former members are out of the race. There are 7 Sunni Muslim MPs from Uttar Pradesh (6 in Lok Sabha and 1 in Rajya Sabha), 24 Sunni Muslim MLAs and 7 Sunni Muslim MLCs.
https://timesofindia.indiatimes.com/city/lucknow/ayodhya-mosque-trust-chief-zufar-farooqui-to-contest-sunni-waqf-board-elections-vies-for-third-stint-as-board-chairman/articleshow/80915428.cms
--------
Two years on, unkept promises haunt kin of Pulwama martyr
Feb 15, 2021
BHOPAL/JABALPUR: Two years after the Pulwama terrorist attack, the family of Ashwini Kumar Kacchhi (30) — one of the 40 CRPF personnel martyred when a suicide bomber rammed a vehicle wired with over 100kg of explosives into a CRPF bus on February 14, 2019 —is left staring at a handful of unkept promises.
"The government had promised a lot of things, including Rs 1 crore assistance, installing an idol of the martyr, making a park in his name, a job for a family member and naming a school after him," Sumanth Kacchhi, Ashwini's elder brother, told TOI on Saturday. "We got the money and a bunch of unfilled promises. No job was given, no school named after him or a park created," he rued.
"I will come wrapped in the Tricolour one day," Ashwini would tell friends and family in Khudawal village, about 50km from Jabalpur city. The village, which counts 40 men in uniform and three martyrs, now has a statue of Ashwini, but it was set up by his family. "We collected some funds on our own and got his statue installed in the village park. It cost us around Rs 6.5 lakh," Sumanth told TOI.
"Now, no one even visits the martyr's house. After the first few days, there was no appropriate response from the government," he added. Sadly, other martyr families have similar stories to tell. "Except for financial assistance, not a single promise was fulfilled. We used our own money to build a boundary wall for the park, but the government hasn't installed the statue till now," said CRPF martyr Jitendra Singh's brother Surendra in Bhind. Jitendra and eight others were martyred in a Maoist blast in Chhattisgarh on March 13, 2018.
In Bhopal, the family of martyr Harish Chandra Pal is still waiting for promises to be fulfilled. Pal was slain in a Maoist attack in Chhattisgarh's Dhamtari district on April 5, 2019. It was only after eight months of running from pillar to post that they received cash relief of Rs 1 crore on August 15, 2019, his kin said.
"We have made several rounds of offices but to no avail. Officers give some excuse or another. Neither was a job provided, nor anything else," said his brother Chandra Pal.
https://timesofindia.indiatimes.com/india/two-years-on-unkept-promises-haunt-kin-of-pulwama-martyr/articleshow/80916087.cms
--------
Terrorists roping in students from Kashmir studying in Punjab to smuggle weapons: DGP
Feb 15, 2021
JAMMU: Terrorist outfits active in J&K have resorted to using students from Kashmir based in Punjab to smuggle weapons into the Valley, DGP Dilbag Singh said on Sunday after a nursing student who had arrived in Jammu from Chandigarh was caught carrying a 7kg improvised explosive device.
The police chief said at a presser here that a clutch of outfits had been procuring weapons from Bihar and picking students from the Valley pursuing various courses in Punjab to carry these to the Valley.
Singh lauded the police for not only staying ahead of the terrorists' modus operandi but also carrying out a succession of successful operations against them, including the recent arrest of two self-styled commanders of different outfits.
"To give a local name to a terror outfit, Lashkar-e-Taiba created an offshoot — The Resistance Front (TRF). Similarly, Jaish-e-Mohammad created Lashkar-e-Mustafa (LeM) to carry out terror activities in J&K," the DGP said.
"The commander of Lashkar-e-Mustafa, Hidayatullah Malik, was an overground worker (OGW) for a long time before he plunged into terror activities backed by the Jaish-e-Mohammad. Malik was planning to set up a base in Jammu to carry out terror activities in the region, besides receiving arms and ammunition smuggled from Pakistan through underground tunnels or dropped by drones."
Singh said Malik's interrogation revealed that he was a close associate of JeM commander Ashiq Nengroo, who used to receive arms consignments from Pakistan in Jammu before escaping across the border along with his family through an underground tunnel.
"Since going to Pakistan, Nengroo, alias Doctor, has been directing terror activities in Kashmir at the behest of Pakistani agencies," said the DGP, adding that Malik had visited Delhi on Nengroo's orders. "That means JeM is planning attacks on targets in Delhi as well."
The DGP termed Malik's arrest a big breakthrough for the police as it exposed the terrorist outfit's plan. "LeM chief Malik had also set up a network to get weapons from Bihar. He has sourced seven pistols from there till now and distributed these among his cadres."
https://timesofindia.indiatimes.com/india/terrorists-roping-in-students-from-kashmir-studying-in-punjab-to-smuggle-weapons-dgp/articleshow/80915525.cms
--------
On Pulwama 2nd anniversary, J&K police nabs man with 6.5kg IED
Feb 15, 2021
JAMMU/NEW DELHI: Jammu and Kashmir Police on Sunday foiled what could probably have caused a repeat of the 2019 Pulwama terror attack by nabbing a man, operating on the instructions of Pakistan's Al-Badr-Tanzeem terror outfit, from a bus station with an improvised explosive device (IED) weighing about 6.5 kilograms.
The Al-Badr operative Sohail Bashir Shah, 21, a resident of Newa in Pulwama and a former nursing student at a college in Chandigarh, was arrested on the intervening night of February 13 and 14.
Jammu zone IGP Mukesh Singh in a press briefing on Sunday informed that Sohail was arrested after police received specific inputs that terror groups were planning an attack on the anniversary of the 2019 Pulwama attack. "Last night we arrested a person named Sohail and recovered around 6-6.5 kgs of IED from his possession. During interrogation the accused disclosed that he received orders from Pakistan's Al-Badr-Tanzeem to plant an IED in Jammu," he said.
The IGP added, "The arrested person revealed that he was given 3-4 targets to place the IED, including the Raghunath temple, bus stand, railway station and the jewellers' market in Jammu. After placing the IED, he was supposed to fly to Srinagar, where he was to be received by a person named Athar Shakeel Khan, who is a high-ranking overground worker (OGW) of Al-Badr-Tanzeem."
The IGP added that a person named Qazi Waseem was also lifted from Chandigarh as he was aware of the matter while a person named Abid Nabi was detained for questioning. Police also recovered 15 small IEDs and six pistols along with ammunition from Samba on Saturday night.
Singh said, "During routine patrolling, a team found some suspicious material in the form of two packets hidden in bushes near Rakh Jhang nallah. Six pistols, 12 pistol magazines, 179 live pistol rounds and 15 white bottles containing IED-making material were recovered from the spot."
The IED recovery was made after the arrest of two top terrorists from Kunjwani in Jammu and Bari Brahmana area of Samba district in Jammu region in the last one week.
Al-Badr-Tanzeem, which once started as a terror outfit with US forces in Afghanistan as its adversary, has been one of the 40 listed terror organisations banned by the US since 2005 and by India under the Unlawful activities (prevention), Act, 2004.
Pulwana anniv
The remembrance for the ghastly Pulwama terror attack was a short solemn affair this year due to the Covid outbreak, said CRPF IG (Kashmir), Deepak Rattan.
"The event was held by connecting all our battalions of Kashmir via video-conferencing and CRPF DG. We have made a museum here. The anniversary would always be close to our hearts as the martyrdom of 40 jawans remains etched in our memories forever," he said.
He also said that a lot of changes have been made in the CRPF including in its SOPs, equipment and training over the past two years after Lethpora attack.
The movement of jawans now is largely being done by air and stores are ferried by road, he added.
https://timesofindia.indiatimes.com/india/on-pulwama-2nd-anniversary-jk-police-nabs-man-with-6-5kg-ied/articleshow/80915509.cms
--------
Omar cries detention of Abdullah clan on Pulwama attack anniversary
Feb 15, 2021
SRINAGAR: National Conference vice-president and former J&K CM Omar Abdullah flew into a Twitter rage on Sunday over he and his family, including Srinagar MP Farooq Abdullah, being "locked up in our homes with no explanation" on the second anniversary of the Pulwama terror attack.
Srinagar police tweeted in response that "all concerned were informed in advance not to plan a tour" during the day "due to adverse (intelligence) inputs", but Omar was in no mood to relent.
In a series of tweets from his official handle, including pictures of police vehicles parked outside his gate, Omar doubted if the police clarification was from an authentic account before demanding to know "under which law you have detained me in my home today".
"You can advise me not to leave my house but you can't force me to stay in using security as an excuse," he said.
Omar claimed that besides him and his father, the police had forcibly confined his sister and her children to their home. He termed this the norm in "naya/new J&K" since August 2019, when the Centre moved to nullify Article 370 and revoke the erstwhile state's special status. "Chalo, your new model of democracy means that we are kept in our homes...and then you are surprised that I'm still angry & bitter," he railed.
Omar's cousin Muzaffar Shah, who is the president of Awami National Conference, tweeted that he and his mother Khalida had been put under house arrest without being informed why.
PDP president and former CM Mehbooba Mufti had claimed on Saturday that the police had prevented her from stepping out to visit the family of Athar Mushtaq, one of the three alleged terrorists killed in an encounter at Srinagar's Parimpora locality last December. "Placed under house arrest as usual for trying to visit the family of Athar Mushtaq, killed allegedly in a fake encounter. His father was booked under UAPA for demanding his dead body. This is the normalcy GOI wants to showcase to the EU delegation visiting Kashmir," Mehbooba said.
https://timesofindia.indiatimes.com/india/omar-cries-detention-of-abdullah-clan-on-pulwama-attack-anniversary/articleshow/80915204.cms
--------
Major terror plan averted in Jammu on Pulwama attack anniversary, four arrested
14th February 2021
By Fayaz Wani
SRINAGAR: The Valley has averted what could have been a major tragedy. Police foiled an Improvised Explosive Device (IED) attack planned by militants in Jammu. A Kashmiri youth studying in Chandigarh was arrested. About 6.5 kg of explosives was recovered from him.
Three more were arrested in this connection. Police says the plan was a blast in a crowded place on the second anniversary of the Pulwama attack. IGP of Jammu Mukesh Singh said police was on high alert after receiving inputs that militants were planning an attack in Jammu. He said that on Saturday evening, policemen on patrol arrested Sohail, who was moving around suspiciously. "We found a bag in his possession and recovered 6.5 kg of IED from it. The IED was not activated," he said.
Singh revealed that in Jhang area of Ram Nagar in the border district of Samba, police had recovered six pistols and 15 small IEDs on Saturday evening in a separate operation. Investigations are on to find out if there is a link between those and Sohail. According to police, Sohail is a student of nursing in a college in Chandigarh. "During questioning, he said he was directed by his handler from the Al-Badr group to plant the IED in Jammu," the IGP said.
Sohail was apparently given four targets in crowded places - Raghunath Mandir, bus stand, railway station and Lakhdata (jewellers) bazaar. He was asked to choose one. According to the IGP, after placing the IED Sohail had to fly to Srinagar where he was scheduled to meet Athar Shakeel, a top overground worker of Al-Badr. He added that during investigation, it was found that another youth called Qazi Wasim - also studying in a Chandigarh college - had information about the plan.
"He has been picked up from Chandigarh and another person, Abid Nabi, has also been arrested," Singh said.The IGP said with the arrest of these three and timely recovery of the IED, a major danger on the second anniversary of the Pulwama attack was averted.
Recent arrests of militants
Policemen on patrol arrested Sohail in Jammu who was moving around suspiciously. The police recently arrested two top militant commanders from the Jammu region and foiled their attempt to establish bases there. Chief commander of Lashkar-e-Mustafa (offshoot of Jaish-e-Mohammad) Hidayatullah Malik and chief of The Resistance Front (offshoot of Lashkar) Zahoor Ahmad Rather alias Sahil and Khalid were among those arrested.
In the net
Arrested Sohail (Jammu), Qazi Wasim (Chandigarh), Abid Nabi (Srinagar), Athar Shakeel Khan (Srinagar)
In Samba
Recovered 6 pistols, 15 small IEDs
https://www.newindianexpress.com/nation/2021/feb/14/major-terror-plan-averted-in-jammu-on-pulwama-attack-anniversary-four-arrested-2263998.html
--------
South Asia
65 Human Rights Defenders, Journalists Killed In 3 Years: United Nations Mission in Afghanistan
15 Feb 2021
United Nations mission in Afghanistan in a report recorded a total of 65 Humans rights defenders and media professionals killed since January 2018 until January 2021, 32 individuals were killed from human rights sector and 33 were killed from the media sectors.
UNAMA reported on Monday that 11 Human rights defenders and media workers have died in different attacks since the start of peace negotiations from September 2020 to January 2021.
"The killings have had the broader impact across society of also diminishing expectations around efforts towards peace," UNAMA statement read.
Media space and human rights with many professionals have started exercising self-censorship in their works and duties, or they have quit their job or left their homes and country for the hopes of safety.
Many journalists and high-profile personalities fled the country, and that the killings had a broader impact on the society of reporters and human rights defenders.
Deborah Lyons, head of UNAMA in Afghanistan said "The Afghan people need and deserve a flourishing civic space – a society where people can think, write and voice their views openly, without fear,"
"The voices of human rights defenders and the media are critical for any open and decent society. At a time when dialogue and an end to the conflict through talks and political settlement should be the focus, the voices from human rights and the media need to be heard more than ever before, instead, they are being silenced," she added.
According to the report Journalists and Human rights defenders work on a range of issues including violations of international humanitarian law and human rights law, for their work they get exposed to threats, harassment, intimidation, arbitrary detention, and surveillance.UNAMA report indicated that all actors play an important role in preventing such attacks and intimidation, preventing impunity, and promoting accountability, the report also added that the investigations should be independent, thorough, effective, impartial, prompt, credible, and most importantly transparent, the report added.
Prosecution of suspected perpetrators should strictly follow fair trial standards, the report suggested, adding that the use of charged rhetoric against the role of civil society and the media, threats against whistleblowers, and target list circulation contributes to perpetuating conditions to further shrink civic space and put an unsettling effect on the population, human rights defenders and the media.
UNAMA called on all of the insurgent groups including the Taliban to stop killing journalists, human rights defenders, and civil society activists.
Particularly the United Nations Assistance Mission in Afghanistan called on the Taliban to condemn such attacks at their leadership level,
UNAMA demanded the Taliban to investigate cases where Taliban members are alleged to have been involved and whether they are accountable for order and implementing such killings of human rights defenders, journalists, and media workers.
The group was also encouraged to adopt, publicize and enforce policies that prohibit the killings of human rights defenders, journalists, and media workers and to repeal existing policies (and refrain from adopting new ones) limiting civic space, including restrictions to freedom of association, the work of civil society and humanitarian actors, and freedom of expression.
UNAMA asked the Taliban to publicize any policies that prohibit the killings of human rights defenders, journalists, civil society activists, and media workers and repeal existing police and refrain from adopting new ones that limited civic space and imposed restrictions on freedom of association, freedom of speech, freedom of expression and narrows duties for society and humanitarian actors.
The international community was also called on for assistance by condemning the killings of human rights defenders and media workers and called on them to put the importance of their roles on the table.
UNAMA called on the international community to further increase supports to the programs that allow Afghan journalists, human rights defenders, and media workers privileges in the fields of travel, security, finance, capacity building, and other areas, the organization called for prolonged and increased assistance to such sectors of the Afghan society.
https://www.khaama.com/65-human-rights-defenders-journalists-killed-in-3-years-unama-334433/
--------
30 Taliban militants killed in blast: Afghan Army
February 14, 2021
At least 30 Taliban militants were killed as their explosive device went off prematurely inside a mosque in Afghanistan's Balkh province, an Army official said.
According to the spokesman, a group of Taliban insurgents were receiving training in Qalta village of the restive Dawlatabad district on how to make explosive devices and roadside bombs when an IED went off suddenly, killing the 30 militants on the spot, six of them foreign nationals, reports Xinhua news agency.
The spokesman, however, failed to identify the nationality of the foreign victims.
Taliban militants who are active in parts of Balkh province are yet to make comments.
https://www.indiatvnews.com/news/world/afghanistan-army-taliban-militants-blast-killed-684782
--------
Former NDS chief unveiled important 'intelligence secrets'
15 Feb 2021
Rahmatullah Nabil, the former head of the National Directorate of Security (NDS), has released the names and photos of those he claimed are carrying out targeted killings across Kabul.
These individuals are directly facilitated and instructed by the Pakistani Inter-Services Intelligence.
Nabil posted the names and pictures of the three men in several tweets, saying these individuals are directly supported by Pakistan's intelligence agency (ISI) and are involved in the targeted attacks and killings of innocent people in Afghanistan.
"I have repeatedly said, based on credible and well-documented information, that some of the attacks in Kabul are carried out by small terrorist groups under the direct guidance of Pakistani intelligence", Nabil said.
"Obviously, the Taliban cannot take a stand on this, because they are not independent and Pakistan has taken them hostage" besides, "the Taliban knows very well which groups are shedding the blood of innocent and defenseless Afghans under the direct guidance of Pakistani intelligence" and out of fear of ISI they cannot hold their ground against such atrocities.
Rahmatullah Nabil also said that the government has imposed information sanctions on him and does not want him to share such information.
According to Nabil, he has chosen media platforms to share such information with the security and defense forces.
"The man, Haji Ahmad Shah, has close ties to the ISI and Pakistan's military intelligence (MI), with the support of Pakistani intelligence he has carried out many attacks in Kabul and other provinces", Nabil said.
He provides logistical and equipment support to the Taliban's Haqqani network and Lashkar-e-Taiba in Afghanistan under the direction of Pakistani intelligence and also paves the path for terrorist activities to be conducted, Nabil hinted.
"Haji Ahmad Shah also travels to Kabul and has close contacts with some people who are actively involved in the current attacks in Kabul", Nabil added.
"The second man, Qari Jawad, is directly being supported and funded by the ISI", he also is responsible for leading at least 500 militants in the region.
"Qari Jawad is active in Logar and Kabul districts, he is directly involved in the recent Kabul attacks".
The third person is Saifullah Mujahid Haqqani, who is responsible for training suicide bombers and making IEDs and bombs, Nabil indicated.
He said Saifullah has 'considerable experience' in this field and in terrorist activities.
"Saifullah Mujahid Haqqani is directly involved in highway bombings and targeted killings, which he directs and implements under the instructions of Pakistani intelligence (ISI)".
This comes as Targeted killings and Magnetic IED blasts escalated across Afghanistan and no group or individual claims the responsibility for any type of atrocities and murders or terrorist acts.
Nabil by criticizing the government said that all of the terrorist activities are conducted through Taliban with the direct support of Pakistani intelligence, and that the government has "failed to detain" the perpetrators.
https://www.khaama.com/former-nds-chief-unveiled-important-intelligence-secrets-445544/
--------
Taliban abducts 11 dam workers, Herat
15 Feb 2021
At least 11 workers at the Pashdan Dam in Karokh district of Herat were abducted by the Taliban on Sunday, said Wakil Ahmad Karokhi, a provincial council member.
11 workers of Pashdan Dam in Karokh district of Herat province were abducted (Kidnapped) by the Taliban militants on Sunday.
Wakil Ahmad Karokhi, a member of the provincial council told the media, that the workers were abducted while they were busy working at the site.
According to him four of these workers were released and seven others still remain in the custody of the Taliban insurgents.
Meanwhile, Herat's governor, Waheed Qatali confirmed the incident to the media but has not provided further detail.
The dam is located in the Karokh northwest of Herat city, the dam is capable to generate two megawatts of electrical power, and can store up to 43 cubic meters of water.
Pashdan Dam is capable of irrigating 13, 000 hectares of land and the project is reportedly worth $117 million.
https://www.khaama.com/taliban-abducts-11-dam-workers-herat-4454477/
--------
NDS' special operatives kill 7 Daesh militants, ANP members killed
15 Feb 2021
At least seven Daesh fighters were killed on Sunday night in an operation conducted by the National Directorate of Security, in Nangarhar province.
NDS said in a statement, that the operation was taken out by a special unit in PD7 of Jalalabad city, the operation resulted in the death of seven militants including a suicide bomber.
The statement indicated the militants have used civilians as humans shields, fortunately, no civilian was hurt during the raid.
Daesh militants planned to carry out various types of attacks including "suicide and coordinated" offensives on the government facilities in the city of Nangarhar province.
This plan was rebuffed and the attacks were thwarted by the NDS, the statement read.
Following the killings of two Daesh members in PD6 of the Jalalabad city, in this operation, a suicide vest, three AK 47 rifles, 20 grenades, an RPG round, and some explosives were seized.
This comes as five policemen were killed and wounded in separate attacks in Zabul and Uruzgan provinces.
Four policemen were killed and two were wounded in Taliban attack on a security outpost situated in Qalat and Sahr-e-Safa highway in Zabul.
In another incident, one policeman was killed and the other was wounded in a magnetic IED that targeted their vehicle in Tarinkot city of Uruzgan province.
In a similar incident, one policeman was killed and two others were wounded when the Taliban launched their offensive attack on a security outpost in Pato district of Daikundi province.
According to local officials, the incident happened at around 2:00 a.m. on Monday morning.
https://www.khaama.com/nds-special-operatives-kill-7-daesh-militants-anp-members-killed-223322/
--------
Afghanistan Lauds Iran for Assistance to Put Out Wild Fire in Herat
2021-February-14
In a message on Sunday, Saleh thanked the Iranian government for helping put out the fire and allowing hundreds of tankers to enter the country to stay safe from the massive fire.
He also offered his deepest sympathies over the injury of a number of truckers and businessmen in the catastrophic explosion in Islam Qala customs office in Herat province near the Iranian borders.
Saleh expressed relief that the incident has not had any fatalities.
"I extend my condolences to all the Afghan businessmen who have suffered financial losses as a result of the fire in Islam Qala, and I am happy that this tragic incident did not result in any fatalities," he said.
A fuel tanker exploded at the Islam Qala crossing causing a massive fire that consumed more than 500 trucks carrying natural gas and fuel.
Herat's Provincial Governor Wahid Qatali said that Afghan first responders along with Iranian forces put the fire out after several hours.
The fire is reported to have left more than 60 people injured and caused around %400 million financial loss.
It was not immediately clear what caused the blast.
https://www.farsnews.ir/en/news/13991126000594/Afghanisan-Lads-Iran-fr-Assisance-P-O-Wild-Fire-in-Hera
--------
Arab World
UK-Based Group Urges Global Pressure on Saudi Arabia to Free Cleric, Sheikh Salman Al-Ouda
14 February 2021
A Britain-based human rights organization has called on world leaders to pressure Saudi Arabian authorities to release prominent dissident Sheikh Salman al-Ouda.
The Arab Organization for Human Rights in the UK (AOHR UK), in an open letter released on Saturday, described 64-year-old Ouda as one of the most popular scholars in Saudi Arabia and the Muslim world.
He has advocated for reforms in Islamic discourse and campaigned for political participation, especially in Saudi Arabia.
Ouda, the letter said, has faced persecution by successive Riyadh regimes for his peaceful campaign for reforms in the ultra-conservative kingdom.
Saudi Arabia's so-called State Security interrogators, the AOHR UK said, have mistreated the dissident clergyman in detention and deprived him of sleep and necessary medications.
The organization went on to say that Ouda has been held incommunicado and deprived of contact with the outside world during his detention in maximum-security Dhahban and al-Ha'ir prisons.
The cleric informed his family last November that a doctor told him he had lost half of his vision and half of his hearing. His condition is deteriorating due to medical negligence, the letter said.
The AOHR UK finally urged world leaders to take decisive measures to secure Ouda's release and enable him to access proper medical care.
Ouda is being held in al-Ha'ir prison, which is housing an estimated 5,000 prisoners. He has routinely been denied medical treatment, according to his son.
Saudi newspaper Okaz reported on September 4, 2018, that public prosecutors had charged Ouda on 37 counts, and even demanded his execution.
Saudi authorities detained the prominent Muslim scholar on September 7, 2018, holding him in solitary confinement ever since. Officials have imposed travel bans on members of his family as well.
A family member told Human Rights Watch that the distinguished cleric was being held over his refusal to comply with an order by Saudi authorities to tweet a specific text to support the Saudi-led blockade of Qatar.
Last month, Saudi Arabia, the United Arab Emirates, Bahrain and Egypt signed a declaration on the eve of the Persian Gulf Cooperation Council leaders' summit in the ancient desert city of al-Ula, to ease a rift with Qatar, signaling the end of a three and a half year embargo of the energy-rich country.
In June 2017, the four countries accused Qatar, among other things, of supporting "terrorism" and having close ties to Iran, and severed economic and diplomatic ties. A blockade was also imposed by the four countries.
Qatar repeatedly denied the claims and said there was no justification for severing relations.
Riyadh detains dissident's children
Separately, Saudi officials have increased pressure on relatives of human rights activist Hamad al-Sudairi, including detaining his young children, to try to force his return to the kingdom from exile in the United States.
Sudairi has reportedly appealed to the United States Commission on International Religious Freedom to help bring his children back.
According to Saudi opposition sources, Saudi officials forced the activist's wife to divorce him a few years ago and gain custody of the children.
Sudairi wrote on Twitter that in a letter addressed to the US government and dated July 22, 2019, he opposed the travel of his children, identified as five-year-old son Nayef and daughter Noor, 4, to Saudi Arabia and expressed concern about their fate in the kingdom.
The dissident human rights activist noted that his children have been deprived of their social, political and religious rights, and banned to travel abroad ever since their return to Saudi Arabia.
Opposition sources said a Saudi security official called Sudairi a few weeks ago, and asked him to return to Saudi Arabia to visit his children.
https://www.presstv.com/Detail/2021/02/14/645232/International-pressure-requested-to-release-renowned-Saudi-dissident-cleric
--------
Lebanon's PM-designate Hariri sees no way out of crisis without Arab support
14 February ,2021
Lebanese Prime Minister designate Saad al-Hariri on Sunday said that his country could not be rescued from its current crisis without the support of Arab countries and the international community.
Gulf states have long channeled funds into Lebanon's fragile economy, but they are alarmed by the rising influence of Hezbollah, a powerful group backed by their arch-rival, Iran, and so far appear loath to ease Beirut's worst financial crisis in decades.
"There is no way out of the crisis ... without a deep reconciliation with our Arab brothers and an end to using the country as a staging point for attacking Gulf countries and threatening their interests," Hariri said in a televised speech marking 16 years since the assassination of his father, ex-premier Rafik al-Hariri.
A UN backed tribunal in December convicted a Hezbollah member of conspiring to kill Rafik al-Hariri in a 2005 bombing. Hezbollah has denied any links to the attack.
Saad al-Hariri, a former prime minister himself, was given the task of forming a government in October but is struggling so far to cobble together a cabinet to share power with all Lebanese parties, including Hezbollah.
After a meeting with President Michel Aoun on Friday, Hariri said there had been no progress on the formation of a government.
Under a sectarian power-sharing system, Lebanon's president must be a Maronite Christian and the prime minister a Sunni Muslim. President Aoun is an ally of Hezbollah, listed as a terrorist group by the US.
On Sunday Hariri blamed Aoun for impeding progress, saying he had visited the president 16 times since his nomination as prime minister and proposed names to no avail.
France has been spearheading efforts to rescue Lebanon from its worst crisis since the 1975-1990 civil war.
A new government is the first step on a French roadmap that envisages a cabinet that would take steps to tackle endemic corruption and implement reforms needed to trigger billions of dollars of international aid to fix the economy, which has been crushed by a mountain of debt.
"In all my communications there is a readiness and an enthusiasm to help Lebanon, to stop the collapse and rebuild Beirut," Hariri said.
"But it is all waiting for the push of a button and that button is government formation."
https://english.alarabiya.net/News/middle-east/2021/02/14/Lebanon-crisis-Lebanon-s-PM-designate-Hariri-sees-no-way-out-of-crisis-without-Arab-support-
--------
Turkey says 13 of its citizens killed by militants in Northern Iraq
14 February ,2021
Troops have found the bodies of 13 Turkish citizens abducted by Kurdish extremists in a cave complex in northern Iraq, the Turkish defense minister said Sunday.
Hulusi Akar said 12 of the victims were shot in the head and one died of a shoulder bullet wound. They were discovered in the Gara region near the Turkish border during an operation against the Kurdistan Workers' Party, or PKK, launched on February 10.
Operation Claw-Eagle 2 led to the deaths of 48 PKK militants, including three senior members, and the capture of two extremists, Akar said.
Chief of General Staff Gen. Yasar Guler said the operation covered an area of 75 kilometers by 25 kilometers (47 miles by 15 miles), one of the largest areas to be targeted in recent campaigns against the PKK.
"In searches of a cave, which was taken under control after intense clashes, the bodies of 13 of our abducted citizens were found," Akar said from an operations center in Sirnak on the Turkish side of the border.
The victims had been killed at the start of the operation to seize the cave complex, Akar said, adding that "all the terrorists in the cave... have been neutralized."
The identity of the Turkish citizens was not revealed and Akar said their kidnapping had not previously been disclosed due to security reasons.
There was no immediate statement from the PKK on the killings.
Officials said the underground cave system, which had three entrances and nine separate chambers, was manned by ten extremists, two of whom were captured before the cave was stormed by Turkish troops.
Ammunition stores and PKK bases in the mountainous region were destroyed in the operation, which deployed air strikes and helicopter-borne soldiers. The PKK uses bases in northern Iraq to launch cross-border attacks against Turkey.
Three Turkish troops died during the operation and three others were wounded, Akar said.
Ruling party spokesman Omer Celik said the hostage killings were "an attack on all humanity" while Devlet Bahceli, who leads a nationalist party allied to the government, described the incident as "like a fireball that has crashed on the nation's hearts."
Opposition leader Kemal Kilicdaroglu offered his condolences to those killed by the "treacherous terrorist organization".
Tens of thousands of people have been killed since the PKK, which is designated a terrorist organization by the US and European Union, began an insurgency in Turkey's majority Kurdish southeast region in 1984.
https://english.alarabiya.net/News/middle-east/2021/02/14/Turkey-says-13-of-its-citizens-killed-by-militants-in-Northern-Iraq
--------
Arab Coalition intercepts explosive-laden drone fired by Houthis toward Saudi Arabia
Tuqa Khalid
15 February ,2021
The Arab Coalition intercepted and destroyed an explosive-laden drone fired by Yemen's Iran-backed Houthis towards Saudi Arabia, state news agency SPA reported early on Monday.
The Coalition Spokesperson Colonel Turki al-Maliki said the drone was the latest in a series of attempts by the Houthi militias to "target civilians and civilian targets in the Kingdom."
The Coalition has reported in recent weeks increased aerial attacks launched by Houthis in Yemen towards civilian areas in the Kingdom using remote-operated, explosive-laden drones.
The latest announcement by the Coalition marks the sixth such attack in five days, all of which the Houthis say struck an air field or base in southern Saudi Arabia.
Earlier on Sunday, the Coalition said it destroyed two explosives fired into Saudi Arabia in an attack the Houthis said hit Abha airport in the Kingdom's South.
Last Wednesday, Riyadh said an attack caused a fire in a civilian aircraft at Abha airport.
Saudi Arabia's permanent representative to the United Nations Abdullah Al-Muallami said on Sunday the Kingdom will continue to treat the Houthis as a terrorist organization regardless of whether the United States decided to designate the group as such.
US Secretary of State Anotny Blinken announced on Friday lifting the terrorist group designation, effective February 16, "in recognition of the dire humanitarian situation in Yemen."
President Joe Biden, who took office on Jan. 20, has quickly moved to reverse US policy, aiming to ease the world's worst humanitarian crisis and intensify diplomacy to end Yemen's civil war.
Biden also announced last week ending US support for the offensive operations of the Arab Coalition which intervened in Yemen 2015.
https://english.alarabiya.net/News/gulf/2021/02/15/Arab-Coalition-intercepts-explosive-laden-drone-fired-by-Houthis-toward-Saudi-Arabia
--------
United Arab Emirates swears in country's first ambassador to Israel
14 February ,2021
Dubai's ruler and The United Arab Emirates' Vice President Sheikh Mohammed bin Rashid Al Maktoum has sworn in the country's first ambassador to Israel, Mohammed Mahmoud Al-Khaja, the Dubai Media Office said on Sunday.
The UAE's cabinet last month approved the establishment of an embassy in Tel Aviv in Israel, state media said, while Israel announced its embassy had opened in Abu Dhabi, after the UAE and Israel agreed to normalize relations in August.
https://english.alarabiya.net/News/gulf/2021/02/14/United-Arab-Emirates-swears-in-country-s-first-ambassador-to-Israel
--------
Iraq in advanced talks to build oil storage in China, says oil minister
14 February ,2021
Iraq is in advanced talks with state-run Chinese companies to discuss building crude oil storage facilities in China as part a plan to boost oil sales to Asia, Iraq's oil minister told Reuters.
"Iraq is also discussing plans proposed by Pakistan for building crude oil storage facilities," Iraq's Oil Minister Ihsan Abdul Jabbar told Reuters by telephone.
Iraq's oil ministry has further plans to build storage facilities in some other states to "serve Iraq's interests in marketing its oil", Abdul Jabbar said.
https://english.alarabiya.net/News/middle-east/2021/02/14/Iraq-in-advanced-talks-to-build-oil-storage-in-China-says-oil-minister
--------
Syria Kurds hand Baghdad 100 alleged ISIS fighters: Iraq security source
14 February ,2021
A US-backed Kurdish force in northeast Syria handed over 100 alleged ISIS fighters to Baghdad this week, a senior Iraqi security source told AFP on Sunday.
The Iraqi fighters were being interrogated before being transferred to the judiciary, the source said.
But an official with the Syrian Democratic Forces (SDF) denied the handover had taken place.
The semi-autonomous Kurdish administration is sometimes reluctant to discuss issues related to ISIS fighters or their families held in SDF prisons and camps.
The Kurdish force has already handed over around 900 Iraqis caught fleeing the last remnants of the extremist "caliphate" in 2019.
Around 1,600 Iraqis were still detained in northeast Syria at the end of last year over allegedly fighting for ISIS, according to a United Nations report released this month.
Iraq has tried thousands of its nationals for belonging to a "terrorist" group, which carries the death penalty according to the country's 2005 Counter-Terror Law.
Hundreds of them have been condemned to death but only a small portion of the sentences have been carried out as they require presidential approval.
Current President Barham Saleh is known to be against capital punishment.
Two senior officials from the US-led coalition told AFP that the original deal was also meant to include the transfer of at least 500 Iraqi civilians from the Al-Hol displacement camp in northeast Syria to Iraqi territory.
Al-Hol is home to over 60,000 people who fled IS territory as the SDF closed in on the extremists.
About half of those living in the camp are Iraqis.
Kurdish authorities have insisted they must return to their homeland but the government in Baghdad has been slow to act.
https://english.alarabiya.net/News/middle-east/2021/02/14/Syria-Kurds-hand-Baghdad-100-alleged-ISIS-fighters-Iraq-security-source
--------
Saudi Arabia will continue to treat Yemen's Houthis as terrorists: Saudi UN rep.
14 February ,2021
Tuqa Khalid
Saudi Arabia will continue to treat Yemen's Iran-backed Houthis as a terrorist organization regardless of whether the United States decided to designate the group as such, the Kingdom's permanent representative to the UN said.
"We will still deal with the Houthi militia as a terrorist organization and address its threats with military action," Abdullah Al-Muallami, told Saudi-owned Asharq News, in remarks shared by the Saudi UN mission on Twitter.
For all the latest headlines follow our Google News channel online or via the app.
US Secretary of State Anotny Blinken announced on Friday lifting the terrorist group designation, effective February 16, "in recognition of the dire humanitarian situation in Yemen."
Donald Trump's administration imposed the specially designated global terrorist (SDGT) and foreign terrorist organization (FTO) labels on its last full day in office despite warnings by other governments, aid groups and the United Nations that the sanctions they carried could push Yemen into a major famine.
President Joe Biden, who took office on Jan. 20, has quickly moved to reverse US policy, aiming to ease the world's worst humanitarian crisis and intensify diplomacy to end Yemen's civil war.
Biden also announced last week ending US support for the offensive operations of the Arab Coalition which intervened in Yemen 2015.
The Arab Coalition supports the internationally recognized government of Yemeni President Abd-Rabbu Mansour Hadi against the Iran-backed Houthis.
"The US administration is in transition with the change in leadership. This was reflected in the US mission at the UN. We understand that. We understand that the next stage will be difficult and decision making will be slow, but cooperation is ongoing," Al-Muallami said.
https://english.alarabiya.net/News/gulf/2021/02/14/Saudi-Arabia-will-continue-to-treat-Yemen-s-Houthis-as-terrorists-Saudi-UN-rep-
--------
Bahraini movement renews call for peaceful fight against corrupt Al Khalifah regime
15 February 2021
Marking the tenth anniversary of the popular Bahraini uprising against the ruling Al Khalifah family, the country's main opposition group has called for a vigorous commitment to the fight against the ruling monarchy.
In a statement released on the occasion, the al-Wefaq National Islamic Society said the goals of the Bahraini people's movement are derived from Islamic principles, framed by national standards, endorsed by universal values and ideals, stressed by divine religions, and supported by all international laws and covenants.
"The adopted path by the Bahraini people in their peaceful movement is consistent with human values, reason and instinct," the statement read.
It underlined the Bahraini people's defiance against tyranny and the state's machine of oppression and violence, saying their firm demand would not be weakened despite the costs imposed on them by the Manama regime.
1) The Bahraini people's movement's goals are sublime, stemming from its Islamic principles, framed by national standards, endorsed by universal values and ideals, stressed by the divine religions, and supported by all international laws and covenants.
— Alwefaq Society (@ALWEFAQ) February 14, 2021
The popular uprising in Bahrain began in mid-February 2011, with recurring protests throughout the years demanding that the ruling Al Khalifah family relinquish power.
In response, the regime has brutally suppressed dissent, and arrested, injured and killed many people in the tiny Persian Gulf country. Saudi Arabia and the United Arab Emirates have also helped the Manama regime in its crackdown.
Meanwhile, the Bahraini people have avoided resorting to violence in response to the regime's oppression.
"[The Bahraini] people, undeniably, possess a spirit of determination to continue the peaceful movement," al-Wefaq noted. "This movement has never approved division, destruction or chaos."
The movement further outlined the goals of the Bahraini movement as combating corruption, realizing their rights, reforming the country's political system, remedying the status quo and resuming the relationship with the governance on the basis of justice, equity and political partnership.
"The people of Bahrain aspire to a political system, which embraces all citizens; defies oppression; adheres to justice; preserves wealth and freedom; combats all sorts of corruption, manipulation, recklessness, conspiracy, slavery, discord and sedition, and which fosters brotherhood, peace, stability, national sovereignty, citizens' well-being and the homeland's relief, progress, security, strength, work and joint construction," it emphasized.
According to the movement, Bahrain is currently on the wrong path, as its entire legislations, measures and moves pose a threat to the homeland, its sovereignty and its wealth.
It also cited Manama's normalization of ties with the Israeli regime as an example of the threat the Al Khalifah family poses to the country.
Bahrain was among the first Arab countries – only second to the UAE – that agreed to normalize its relations with Israel in recent months. Morocco and Sudan also agreed to the US-brokered deals in December and January respectively. The deals have been strongly condemned by the Islamic community across the world as a stab in the back of Palestinians.
The Bahrainis, al-Wefaq continued, well perceive the results of betting on false addresses and wrong readings of history and geography.
"What the Bahrainis aspire for is victory, peace, goodness, and progress for every citizen," the statement said.
"They also believe that mutual understanding, dialogue and harmony are the key to communication and convergence between everyone instead of oppression and violence, because they are old archaic methods which have proven their failure."
Bahraini people marked the occasion on Saturday and Sunday, when they took to the streets and chanted slogans against the Al Khalifah regime and King Hamad bin Isa Al Khalifah.
The demonstrators carried pictures of the uprising's leaders and martyrs as well as placards vowing resistance until victory.
https://www.presstv.com/Detail/2021/02/15/645291/Bahraini-movement-urges-endless-struggle-against-corruption
--------
US military brings weapons, equipment to base in Syria's al-Omar oil field: Report
14 February 2021
In a move to deepen its footprint in Syria, the US military has brought a number of trucks transporting logistic support, equipment and weapons to their base in al-Omar oil field in Syria's eastern province of Dayr al-Zawr, a report says.
The trucks reached the base through illegal border crossings with Iraq to boost the illegal presence of US forces in al-Jazira region, Syria's official SANA news agency on Sunday quoted sources as saying.
Two US helicopters also landed on the Shaddadah base, SANA quoted local sources in Syria's Hasakah province as saying.
The helicopter took off a short period, transporting 25 US soldiers on board heading east toward the Syrian-Iraqi borders, the sources added.
The Arabic-language Kuwaiti daily newspaper Al-Anba reported recently that the US was establishing an airport in its base in al-Omar, which is one of the largest bases in the Arab country.
Currently, the Damascus government is extracting oil at only 10 percent of its pre-war capacity.
Meanwhile, the Pentagon claimed on February 8 that the US forces were not protecting oil reserves in Syria, while confirming that an American firm had signed a deal with Kurdish militants to exploit Syrian oil without authorization from Damascus.
The Syrian government has declared that the deal — signed between the Kurdish-led Syrian Democratic Forces (SDF) militant group and an American oil company named by media sources as Delta Crescent Energy LLC — is null and void, and that the parties involved are plundering Syria's national resources.
Speaking at a news briefing, Pentagon spokesman John Kirby said the US military personnel and contractors "are not authorized to provide assistance to any other private company, including its employees or agents seeking to develop oil resources in northeast Syria."
Kirby also said about 900 US troops were deployed to Syria to 'fight' the remnants of the Daesh Takfiri terrorist group.
"It's important to remember that our mission there remains to enable the enduring defeat of ISIS," he said, using an alternative acronym for Daesh.
https://www.presstv.com/Detail/2021/02/14/645276/US-weapons-base-Syria
--------
SDF militants 'hand over' to Iraq 100 suspected Daesh terrorists captured in Syria
14 February 2021
A group of Kurdish forces in northern Syria has handed over 100 captured terrorists from Daesh to Iraqi security officials this week, a source says.
A senior Iraqi security source said on Sunday that the terrorists, all Iraqi nationals, were being sent to the judiciary after being interrogated.
However, an official from the so-called Syrian Democratic Forces (SDF), speaking on condition of anonymity, denied the news, saying that the handover had not taken place.
The SDF, which is mainly composed of Kurdish militants, has already handed over some 900 Iraqi members of the Daesh group to Baghdad. The capture of these terrorists occurred in 2019, when Daesh had lost all of its urban strongholds in Syria to the Arab country's army forces and their allied fighters.
According to a report the United Nations released earlier this month, about 1,600 Iraqis, suspected of being members of the terror group, were still behind bars in northeast Syria at the end of last year.
The Iraqi authorities have so far tried thousands of its Iraqi citizens over their fighting for Daesh, which unleashed its reign of terror in Iraq in mid-2014, swiftly seizing large parts of the Arab country and killing thousands of people.
In 2005, the Iraqi parliament passed a law – known as the Counter-terror Law - that carries the death penalty for anyone convicted of "terrorism." The law also applies to members of an extremist group even if they are not convicted of any specific acts.
The Iraqi courts have so far sentenced hundreds of detained Daesh members or those who were involved in terrorist acts to death in the war-ravaged Arab country. However, only a small proportion of these sentences have so far been carried out, as they must be approved by the president.
Incumbent President Barham Saleh, who took office in 2018, is known to be against capital punishment, and thus, has largely resisted signing execution orders in the past.
Two senior American military officials said the original deal was also meant to include the transfer of at least 500 Iraqi civilians from the al-Hol displacement camp in northeast Syria to Iraqi territory.
Al-Hol is home to over 60,000 people who fled Daesh-controlled areas. Around half of those living in the camp are reportedly Iraqis.
People in northeastern Syria have long protested against the the presence of the Syrian Democratic Forces (SDF) and the crimes committed by the US-backed militant group.
Locals argue that the SDF's constant raids and arrest campaign have generated a state of frustration and instability, severely affecting their businesses and livelihood.
Syrians accuse the US-backed militants of stealing crude oil and failing to spend money on service sectors.
Local councils affiliated with the SDF have also been accused of financial corruption.
Daesh was decisively defeated by the Iraqi government troops and their allied fighters from the Popular Mobilization Units (PMU) in late 2017. It lost most of its forces and all of its urban strongholds in the Arab country.
https://www.presstv.com/Detail/2021/02/14/645269/Iraq-Syria-SDF-Daesh-US-
--------
Report exposes Saudi crown prince's debauchery in Maldives resort
14 February 2021
A report reveals that Saudi Crown Prince Mohammed bin Salman (MBS) has spent a whopping $ 1.18 billion on lavish celebrations, cruise ships and female supermodels since taking power in the ultra-conservative kingdom.
The revelation by the Africa Report website sheds light on the Saudi crown prince's penchant for extravagance and an array of prestige purchases he made between 2015 and 2017.
Bin Salman opted to go on vacation in July 2015 but intended to spend the leisure time far from the "prying eyes" of the public and instead of choosing the Saudi royal family's typical holiday haunts in France and Spain, he chose the highly exclusive, sumptuous Velaa Resort in the Maldives.
Described as a paradise floating atop the turquoise waters of the Indian Ocean, the luxurious resort had some 50 villas perched above splendid coral reefs, it said. Bin Salman alongside a small gang of his friends were said to have been enchanted by the resort's posh amenities, including nightclubs, pools and bars serving alcoholic drinks.
"Before the Saudis arrived, close to 150 Brazilian and Russian supermodels were welcomed on the island," the report said, adding that they were tested for venereal diseases before being driven to the villas.
In line with other raunchy activities to keep his companions entertained, the Saudi crown ordered concerts that featured such celebrities as the rapper Pitbull, Korean pop star Psy and Dutch DJ Afrojack.
The report said the resort's 300 employees were each paid $5,000 for one month to handle preparations for the extravagant concerts, not counting the huge tips they pocketed.
Bin Salman and his friends were forced to leave the scenic island in August that year after news finally traveled about the crown prince's extravagance and spending spree there.
During another vacation at traditional French Riviera in the mid-2017, the Saudi crown prince reportedly fell in love with a splendid, almost 135-meter-long yacht named "Serene," which featured a Jacuzzi, an underwater viewing room, two helipads, a cinema and a gym.
The report said US billionaire and software developer Bill Gates had leased the ship to the tune of $5 million per week a year earlier but bin Salman after renting it for a day decided to "have it all to himself."
The recent revelation came hot on the heels of reports that sparked widespread controversy about the Saudi regime's granting permission for a "raunchy" photo shoot of international supermodels in the kingdom.
The Saudi regime claims such moves are part of a series of reforms that bin Salman has been implementing in recent years in order to open up the kingdom's economy to international tourism and normalization with Israel.
However, Riyadh has over the past years come under intense pressure by rights groups for human rights violations, mistreating women and heavy-handed crackdown on dissent.
In recent years, Saudi authorities have rounded up hundreds of perceived political opponents, detained more than a dozen women's rights activists, and continued mass prisoner executions.
Public protests, political parties and labor unions are banned in the traditionally closed-off country, where the media is tightly controlled and criticism of the royal family can lead to prison.
The crackdown gathered pace in September 2017 with the arrests of prominent religious leaders, some of whom could now face death penalty.
https://www.presstv.com/Detail/2021/02/14/645239/Saudi-Crown-Prince-Mohammed-bin-Salman-female-supermodels-lavish-celebrations-Velaa-Resort-Maldives
--------
Mideast
Dozens killed in clashes between Yemeni forces, Hadi's militiamen in Ma'rib
14 February 2021
Dozens have been killed in clashes between Yemeni armed forces and militiamen loyal to pro-Saudi former president, Abd Rabbuh Mansur Hadi as the Yemeni forces and allied fighters from Popular Committees pushed to take control of the northern city of Ma'rib.
At least 16 militiamen were killed and 21 others wounded in the past 24 hours, two unnamed Hadi's officials said Sunday, claiming that an unspecified number of the Yemeni forces were also killed in the overnight clashes.
Earlier this month, the Yemeni army soldiers and their allied fighters resumed an offensive to take control of oil-rich Ma'rib, Hadi's last urban stronghold in northern Yemen, which is some 120 kilometers east of the capital Sana'a.
Saudi Arabia and a number of its regional allies launched the devastating war on Yemen in March 2015 to bring Hadi, a staunch ally of Riyadh, back to power and crush the popular Houthi Ansarullah movement.
The Houthi fighters, however, have gone from strength to strength against the Saudi invaders and significantly helped the Yemeni army, leaving the Saudi-led coalition forces bogged down in Yemen.
Last week, the Yemeni forces also clashed with Hadi's mercenaries near Ma'rib, killing at least 20 pro-Hadi militiamen and wounding some 30 others.
At least 80 percent of the 28-million-strong population is reliant on aid to survive in what the UN has called the world's worst humanitarian crisis.
On Friday, the UN agencies warned that around 400,000 Yemeni children aged under five are in danger of losing life this year due to acute malnutrition.
The war has destroyed or closed half of Yemen's hospitals and clinics, leaving the people helpless particularly at a time when they are in desperate need of medical supplies to fight the COVID-19 pandemic.
https://www.presstv.com/Detail/2021/02/14/645252/Yemen-army-Ma%E2%80%99rib-Hadi-Saudi-Arabia-UN-
--------
Yemeni forces launch drone strikes against Abha airport in Saudi Arabia: spokesman
14 February 2021
The spokesman for Yemeni Armed Forces says two fresh drone attacks have been launched on Saudi Arabia's Abha International Airport in retaliation for the kingdom's ongoing aggression against the war-torn Arab country.
Brigadier General Yahya Saree said in a statement posted on his Twitter page on Sunday that the Yemeni army used two domestically-manufactured Sammad-3 (Invincible-3) combat drones as well as a Qasef-2K (Striker-2K) in the operation, stressing that the unmanned aerial vehicles struck the designated targets with great precision.
He noted that the airstrikes come within Yemen's legitimate right to respond to the Saudi-led coalition's raids and military escalation as well as its continued all-out siege against Yemeni people.
"Once again, we warn [Saudi] citizens to stay away from airports and other places used for military activities," he said.
The senior Yemeni official warned that retaliatory attacks will continue as long as Riyadh presses ahead with its deadly aggression and all-out siege.
This is while a spokesman for the Saudi-led coalition in Yemen has claimed that the kingdom's air defenses have intercepted two "explosive-laden drones" fired towards Saudi Arabia on Sunday afternoon.
This came two days after Yemeni army and allied fighters launched a retaliatory missile attack on King Khalid Air Base, which lies 884 kilometers south of the Saudi capital Riyadh.
Saudi Arabia and a number of its regional allies, with logistical and intelligence support from the US and several Western countries, launched a brutal war on Yemen in March 2015 in an attempt to re-install Riyadh-friendly former Yemeni president Abd Rabbuh Mansur Hadi and crush the popular Houthi Ansarullah movement in a few weeks.
While Saudi Arabia has failed to reach any of its goals, the imposed war has turned Yemen into the world's worst humanitarian crisis, with hundreds of thousands of Yemenis dead and many others facing famine and starvation.
It has also taken a heavy toll on Yemen's infrastructure, destroying hospitals, schools, and factories.
According to the UN, 80 percent of Yemen's 30 million people need some form of aid or protection. About 13.5 million Yemenis currently face acute food insecurity, UN data shows.
The European Parliament (EP) on Thursday called on EU member states to ban arms sales to Saudi Arabia and the United Arab Emirates.
https://www.presstv.com/Detail/2021/02/14/645254/Yemen-Saudi-Arabia-drone-attack-Abha-airport-Yemen-army-Yahya-Saree
--------
Iranian Army Ground Force Test-Fires New Smart Missile
2021-February-14
The Army Ground Force's missile unit is testing a smart missile with a range of 300 km in one of the regions of the country, Commander of the Iranian Army Ground Force Brigadier General Kiomars Heidari said on Sunday.
This mid-range missile is being tested today to assess its precision-striking power, he added.
This missile enjoys smart, self-relying, pinpointing capabilities and is ready to defend the borders of Iran in different weather conditions, General Heidari said.
He underlined the capability of the Army Ground Force to make artillery, rocket launchers and rockets, and said, "We try to make our weapons in this area, firstly smart, secondly automatic, and thirdly with increasingly pin-pointing power."
In a relevant development in January,tThe Iranian Army Ground Force for the first time tested the country's new indigenous electro-optic system, Jalal, during the Eqtedar (Might) 99 wargames along the Makran coasts on the Northern rims of the Sea of Oman.
The Army Ground Force tested the electro-optic system in real combat conditions against hypothetical enemy targets in the drills.
The Ground Force used the mobile electro-optic system on the second day of the drills in order to precisely monitor different areas and the wargames zone.
The system, which has been designed and built by experts in the Army Ground Force, can transmit images taken in pitch dark to all remote control and command centers.
It can also combine radar and optical data.
https://www.farsnews.ir/en/news/13991126000707/Iranian-Army-Grnd-Frce-Tes-Fires-New-Smar-Missile
--------
Iranian Speaker's Aide: United with Israel, Al-Khalifa Continues Systematic Violation of Human Rights
2021-February-14
"Continued systematic human rights violations, suppression of Bahrainis for pursuing their own minimum demands, continued imprisonment of Sheikh Ali Salman, the Democratic Leader of the Al-Wifaq (opposition group), and execution of Bahraini youth and teenagers, in parallel with al-Khalifa alliance with Zionists, are just a number of the bitter realities of Bahrain today," Amir Abdollahian wrote on his twitter page on Sunday.
His remarks came as Bahrainis staged demonstrations across the tiny Persian Gulf kingdom on the eve of the tenth anniversary of the popular uprising against the Al Khalifah regime, and its heavy-handed crackdown on pro-democracy campaigners.
On Friday night, demonstrators took to the streets west of the capital Manama, carrying pictures of Bahrain's most prominent cleric Sheikh Isa Qassim, imprisoned political dissidents as well as those killed at the hands of regime forces.
They called for an end to human rights violations and the release of political detainees.
The pro-democracy protesters urged the Al Khalifah regime to relinquish power and allow the establishment of a just system representing all strata of the society.
Elsewhere in the northern villages of Abu Saiba and Shakhura, groups of young demonstrators expressed their solidarity with the popular uprising and detained anti-regime activists through writing graffiti on walls.
They also wrote the name of Bahrain's monarch King Hamad bin Isa bin Salman Al Khalifah on the streets to be trampled under the feet of protesters and wheels of passing cars.
Youths set tires on fire in the village of Eker, situated about 20 kilometers (12 miles) south of the capital, in protest as well.
Bahraini regime forces have been heavily deployed across the country, including Juffair district of Manama plus Ma'ameer and Sanabis villages, on the eve of the anniversary.
Demonstrations in Bahrain have been held on a regular basis ever since a popular uprising began in mid-February 2011.
Manama, however, has gone to great lengths to clamp down on any sign of dissent.
On March 14, 2011, troops from Saudi Arabia and the United Arab Emirates were deployed to assist Bahrain in its crackdown.
On March 5, 2017, Bahrain's parliament approved the trial of civilians at military tribunals in a measure blasted by human rights campaigners as being tantamount to imposition of an undeclared martial law countrywide.
Bahraini King Hamad bin Isa Al Khalifah ratified the draconian measure on April 3, 2017.
https://www.farsnews.ir/en/news/13991126000557/Iranian-Speaker%E2%80%99s-Aide-Unied-wih-Israel-Al-Khalifa-Cnines-Sysemaic
--------
Iran will further scale back its nuclear commitments if obligations not revived
15 February ,2021
Iran will further scale back its commitments under the 2015 nuclear deal if other parties to the pact fail to fulfill their obligations, Iranian foreign ministry spokesman said on Monday.
"We have no option but to respect the law. It does not mean ending all inspections by the UN nuclear watchdog," Saeed Khatibzadeh said, referring to an Iranian law that obliges the government to harden its nuclear stance.
On Feb. 21, the law obliges the government to end the sweeping inspection powers given to the UN nuclear watchdog by the 2015 deal and limiting inspections to declared nuclear sites only.
https://english.alarabiya.net/News/middle-east/2021/02/15/Iran-nuclear-deal-Iran-will-further-scale-back-its-nuclear-commitments-if-obligations-not-revived
--------
Probe launched into explosion of 100 fuel tankers on Afghanistan-Iran border
14 February ,2021
At least 100 oil and gas tankers have been destroyed by an inferno at Afghanistan's biggest trade crossing with Iran, causing millions of dollars of losses, officials said Sunday.
The huge blaze, which broke out Saturday afternoon at Islam Qala port 120 kilometres (75 miles) from the western city of Herat, has largely been extinguished and an investigation has been launched to probe its cause.
"We were told that 100 or 200 tankers have been destroyed, but this number could be higher. We need more time to find out the extent of the damage," Jailani Farhad, the spokesman for the governor of Herat province said after visiting the scene.
Around 20 people injured in the fire have been taken to hospital, he added.
Videos posted on social media show towering flames and huge clouds of thick black smoke billowing into the sky.
The finance ministry said initial reports were that the fire started in a tanker before quickly spreading, causing "heavy financial losses", including of fuel, tankers and customs facilities.
A delegation has been despatched from the capital Kabul to investigate the blaze, the ministry added.
Younus Qazi Zada, the head of the Herat Chamber of Commerce, on Saturday said initial estimates were of "millions of dollars of losses".
Large parts of Herat province were without power on Sunday.
Islam Qala is one of the major ports in Afghanistan, through which most official trade with Iran is conducted.
Afghanistan has received waivers from Washington allowing it to import oil and gas from Iran despite US sanctions.
Iran foreign ministry spokesman Saeed Khatibzadeh said the border "was held open for trucks, cars and people running from the fire" towards Iran.
Afghan authorities called on Iran for help after saying it did not have the required resources to tackle the blaze alone.
Fire services from both countries were at the scene extinguishing small fires that still remain, Farhad said.
He added that Taliban insurgents attacked a nearby security post shortly after the blaze broke out.
Security forces have been deployed around the port to prevent any looting.
Afghanistan has been hit by a surge in violence despite peace talks that started in September between the Taliban and the Afghan government, which have so far failed to achieve a breakthrough.
The rise in violence has led US President Joe Biden's administration to launch a review of a deal signed between Washington and the Taliban last year that paved the way for the withdrawal of all American troops in the coming months.
https://english.alarabiya.net/News/2021/02/14/Probe-launched-into-explosion-of-100-fuel-tankers-on-Afghanistan-Iran-border
--------
British Consul-General says Israeli settlements illegal
15 February 2021
The British Consul-General in Jerusalem al-Quds says the Israeli settlements in occupied Palestinian territories are "illegal" and hindering negotiations between the Palestinians and Israelis.
"We are frankly talking with the Israelis about the importance of halting all the settlement activities in the occupied Palestinian territories," Philip Hall said in an interview with official television station Palestine TV, which was broadcast on Monday.
He also expressed his country's concern over the acts of violence committed by Israeli setters against the Palestinian people.
More than 600,000 Israelis live in over 230 settlements built since the 1967 Israeli occupation of Palestinian territories of the West Bank and East Jerusalem al-Quds.
All Israeli settlements are illegal under international law. The UN Security Council has condemned Israel's settlement activities in the occupied territories in several resolutions.
Hall said the past few years were "tough," adding that there was no opportunity to improve the situation on the ground, especially since the administration of former US President Donald Trump recognized Jerusalem al-Quds as Israel's capital in a move rejected by Britain and others.
Trump sparked controversy by officially recognizing Jerusalem al-Quds as the Israeli "capital" in December 2017, before moving the US Embassy there from Tel Aviv in May 2018.
Israel lays claim to the entire Jerusalem al-Quds, but the international community views the city's eastern sector as occupied territory.
United Nations Security Council Resolution 478, adopted on August 20, 1980, prohibits countries from establishing diplomatic missions in Jerusalem al-Quds.
Palestinians, who seek an independent state in the occupied West Bank and Gaza, with East Jerusalem al-Quds as its capital, have condemned the US pro-Israel agenda.
Emboldened by Trump's policies, Israel stepped up its settlement expansion in defiance of UN Security Council Resolution 2334, which pronounces settlements in the West Bank and East Jerusalem al-Quds "a flagrant violation under international law."
https://www.presstv.com/Detail/2021/02/15/645307/British-Consul-General-says-Israeli-settlements-illegal
--------
Palestinian resistance hails Algeria's anti-Israeli decision
15 February 2021
Palestinian resistance movements Hamas and the Islamic Jihad have hailed Algeria's decision to snub an international conference due to its featuring of a representative from the Israeli regime.
Hamas spokesman Hazem Qassem considered Algiers' measure to represent "the Arab world's national posturing" against a trend of US-facilitated regional normalization with the occupying regime that started in September 2020, Egypt's Alshorouk newspaper reported on Sunday, citing the Palestine Information Center.
The decision, he added, showed that the issue of Palestine was "intertwined with the conscience of the Algerian nation, who defend the Palestinian cause on all levels."
Algerian lawmakers were slated to attend the teleconference that had been convened by the International Parliamentary Network, a body that strives to strengthen contact among the world's legislative bodies. The MPs, however, withdrew on the second day on their respective country's orders after a member of the Knesset (Israeli parliament) joined the conference.
Algerian lawmakers have presented a bill to the country's parliament aimed at criminalizing rapprochement with the Israeli regime. The bill was drafted after Algerian President Abdel-Majid Tebboune publicly announced on September 20, 2020 that his country was opposed to détente with Tel Aviv.
Five days before the announcement, the United Arab Emirates and Bahrain's foreign ministers had signed normalization agreements with the Israeli regime at the White House as part of the campaign that former US president Donald Trump's top advisor and son-in-law Jared Kushner had been tasked with leading. The drive followed to see Sudan and Morocco inking similar deals with Tel Aviv.
Nafez Ezam, member of the Islamic Jihad's Political Bureau, also commented on Algeria's pro-Palestinian position as witnessed by the lawmakers' move. He said the North African country's people and leaders had always been taking such decisions given their sense of responsibility towards Palestine and its cause. The Palestinian cause is a term often used to refer to Palestinians' resolve towards freedom from Israeli occupation and aggression.
Ezam described "confronting normalization with the Zionist enemy as a religious and moral duty."
Israel claimed existence in 1948 after occupying huge swathes of regional territory in a Western-backed war. In 1967, it occupied yet more massive expanses of land, including the Palestinian territories of the Gaza Strip and the West Bank, in another bout of aggression.
Hamas and the Islamic Jihad are headquartered in Gaza. The Israeli regime withdrew from the territory in 2005, but has been keeping it under a crippling siege and regular military attacks.
PA urges 'immediate investigation' into Israeli crimes
Also on Sunday, the West Bank-based Palestinian Authority (PA) issued a statement, urging The Hague-based International Criminal Court (ICC) to launch an "immediate investigation" into the crimes committed against Palestinians by the Israeli regime and settlers residing in the regime's illegal settlements in the Palestinian territory.
The statement that was issued by the PA's Ministry of Foreign Affairs also urged punishment of the perpetrators of such atrocities.
It underlined escalation in Tel Aviv and the settlers' continued infringements against Palestinians and their sanctities, saying the violations were aimed at expanding the area of land occupied by the settlements, while chipping away at the Palestinians' presence on their own territory.
Earlier this month, the ICC issued a ruling verifying its jurisdiction to address the crimes that had been committed in the occupied territories.
The verdict came after tireless efforts on the part of Palestinians to make the tribunal address Israeli violations.
https://www.presstv.com/Detail/2021/02/15/645292/Middle-East-Palestine-Israel-Algeria-conference-Hamas-Islamic-Jihad-Palestinian-Authority-ICC
--------
Southeast Asia
China's Crackdown on Muslims Extends to a Resort Island
By Keith Bradsher and Amy Qin
Feb. 14, 2021
SANYA, China — The call to prayer still echoes through the alleys of Sanya's nearly 1,000-year-old Muslim neighborhood, where crescent-topped minarets rise above the rooftops. The government's crackdown on the tiny, deeply pious community in this southern Chinese city has been subtle.
Signs on shops and homes that read "Allahu akbar" — "God is greatest" in Arabic — have been covered with foot-wide stickers promoting the "China Dream," a nationalistic official slogan. The Chinese characters for halal, meaning permissible under Islam, have been removed from restaurant signs and menus. The authorities have closed two Islamic schools and have twice tried to bar female students from wearing head scarves.
The Utsuls, a community of no more than 10,000 Muslims in Sanya, are among the latest to emerge as targets of the Chinese Communist Party's campaign against foreign influence and religions. Their troubles show how Beijing is working to erode the religious identity of even its smallest Muslim minorities, in a push for a unified Chinese culture with the Han ethnic majority at its core.
The new restrictions in Sanya, a city on the resort island of Hainan, mark a reversal in government policy. Until several years ago, officials supported the Utsuls' Islamic identity and their ties with Muslim countries, according to local religious leaders and residents, who spoke on condition of anonymity to avoid government retaliation.
The party has said its restrictions on Islam and Muslim communities are aimed at curbing violent religious extremism. It has used that rationale to justify a clampdown on Muslims in China's far western region of Xinjiang, following a series of attacks seven years ago. But Sanya has seen little unrest.
The tightening of control over the Utsuls "reveals the real face of the Chinese Communist campaign against local communities," said Ma Haiyun, an associate professor at Frostburg State University in Maryland who studies Islam in China. "This is about trying to strengthen state control. It's purely anti-Islam."
The Chinese government has repeatedly denied that it opposes Islam. But under Xi Jinping, its top leader, the party has torn down mosques, ancient shrines and Islamic domes and minarets in northwestern and central China. Its crackdown has focused heavily on the Uighurs, a Central Asian Muslim minority of 11 million in Xinjiang, many of whom have been held in mass detention camps and forced to renounce Islam.
The effort to "sinicize Islam" accelerated in 2018 after the State Council, China's cabinet, issued a confidential directive ordering officials to prevent the faith from interfering with secular life and the state's functions. The directive warned against "Arabization" and the influence of Saudi Arabia, or "Saudi-ization," in mosques and schools.
In Sanya, the party is going after a group with a significant position in China's relations with the Islamic world. The Utsuls have played host to Muslims from around the country seeking the balmy climes of Hainan Province, and they have served as a bridge to Muslim communities in Southeast Asia and the Middle East.
The Utsuls' Islamic identity was celebrated for years by the government as China pushed for stronger links with the Arab world. Such links have been key to Mr. Xi's Belt and Road Initiative, a program to finance infrastructure projects across the world and increase Beijing's political sway in the process.
The Utsuls have become "an important base for Muslims who have moved abroad to find their roots and investigate their ancestors," said a government notice in 2017 hailing the role of Islam in Hainan in the Belt and Road plan. "To date, they have received thousands of scholars and friends from more than a dozen countries and regions, and are an important window for cultural exchanges among peoples around the South China Sea."
Despite being officially labeled part of China's largest ethnic minority, the Hui, the Utsuls see themselves as culturally distinct from other Muslim communities in the country.
They are Sunni Muslims, believed to be descended from the Cham, the long-distance fishermen and maritime traders of the Champa Kingdom, which ruled for centuries along Vietnam's central and southern coasts. Starting as early as the 10th century, Cham refugees fled war in what is now central Vietnam and traveled to Hainan, a tropical island the size of Maryland.
Over the centuries, the Utsuls maintained strong links with Southeast Asia and continued to practice Islam largely unfettered. But during the Cultural Revolution of the late 1960s and early 1970s, roving bands of Red Guards devoted to Mao Zedong destroyed mosques in Utsul villages, as they did across China.
As China opened to the world in the early 1980s, the Utsuls began reviving their Islamic traditions. Many families reconnected with long-lost relatives in Malaysia and Indonesia, including a Malaysian former prime minister, Abdullah Ahmad Badawi, whose maternal grandfather was an Utsul who grew up in Sanya.
To this day, many Utsuls, also known as the Utsats, speak a distinct Chamic language similar to that still used in parts of Vietnam and Cambodia, in addition to Chinese. A sour tamarind fish stew infused with Southeast Asian flavors remains the local specialty, and elders pass on stories of their ancestors' migration to Hainan. Women wear colorful head scarves, sometimes beaded or embroidered, that cover their hair, ears and neck, a style similar to head coverings worn by Muslim women in Malaysia and Indonesia.
Yusuf Liu, a Malaysian-Chinese writer who has studied the Utsuls, said that the group had been able to preserve a distinct identity because they were geographically isolated for centuries and held firm to their religious beliefs. He noted that the Utsuls were similar in many ways to the Malays.
"They share many of the same characteristics, including language, dress, history, blood ties and food," Mr. Liu said.
As Sanya's tourism economy boomed over the past two decades, the Utsuls' ties with the Middle East also grew. Young men traveled to Saudi Arabia for Islamic studies. Community leaders set up schools for children and adults to study Arabic. They started building domes and minarets for their mosques, shifting away from the traditional Chinese architectural style.
Although there were some clashes between Utsuls and neighboring Han in decades past, they have mostly lived in peace, with both groups benefiting from the recent surge in tourism. In contrast, Beijing has long tried to suppress Uighur resistance to Chinese rule, which has sometimes been violent. The party has said that its policies in Xinjiang have curbed what it describes as terrorism and religious extremism.
But in the past two years, even in Sanya, the authorities have pushed to limit overt expressions of faith and links to the Arab world.
Local mosque leaders said they were told to remove loudspeakers that broadcast the call to prayer from the tops of minarets and place them on the ground — and, more recently, to turn down the volume as well. Construction of a new mosque was halted in a dispute over its imposing dimensions and supposedly "Arab" architectural elements; its concrete skeleton now gathers dust. The city has barred children under 18 from studying Arabic, residents said.
Utsul residents said they wanted to learn Arabic not only to better understand Islamic texts, but also to communicate with Arab tourists who, before the pandemic, came to their restaurants, hotels and mosques. Some residents expressed frustration with the new restrictions, saying they called into question China's promise to respect its 56 officially recognized ethnic groups.
A local religious leader who studied for five years in Saudi Arabia said the community had been told that they were no longer allowed to build domes.
"The mosques in the Middle East are like this. We want to build ours like that so they look like mosques and not just like houses," he said, speaking on condition of anonymity because some residents had recently been briefly detained for criticizing the government. (In a sign of the sensitivity of the issue, a half-dozen plainclothes police officers questioned us in Sanya about our reporting at mosques.)
The community has sometimes resisted. In September, Utsul parents and students protested outside schools and government offices after several public schools forbade girls to wear head scarves to class. Weeks later, the authorities reversed the order, a rare bow to public pressure.
Still, the government sees the assimilation of China's various ethnic minorities as key to building a stronger nation.
"We need to use ethnic differences as a foundation on which to build a unified Chinese consciousness," said Xiong Kunxin, a professor of ethnic studies at Minzu University in Beijing. "This is the direction of China's future development."
For now, the Utsuls are in an uneasy coexistence with the authorities.
At the center of the Nankai Mosque's courtyard, a red Chinese flag flies at nearly the same height as the tops of the minarets.
https://www.nytimes.com/2021/02/14/world/asia/china-muslims-sanya-hainan.html
--------
Covid-19 vaccine permissible for Muslims - Penang Mufti
15 FEB 2021
GEORGE TOWN: The public, particularly Muslims, should not doubt the status of the Covid-19 vaccine, as the muzakarah (discussion) of the Fatwa Committee of the National Council for Islamic Religious Affairs (MKI) has decided that the use of the Covid-19 vaccine is permissible (harus) and obligatory (wajib) for groups which have been identified by the government.
Penang Mufti, Datuk Seri Dr Wan Salim Wan Mohd Noor said that as such, the Muslim community has been advised not to be influenced by the propaganda of anti-vaccine groups, especially involving the Covid-19 vaccine, as part of efforts to curb the spread of the pandemic.
"Islam requires Muslims to take the necessary steps to avoid getting infected and preserving lives which is one of the syariah goals. Hence, refusing to take the vaccine will mean that they are exposing themselves to danger and such attitude is prohibited by syariah.
"In this regard, I would like to advise the Muslim community in this country not to be influenced by the call of those who are anti-vaccine, especially by refusing to take the Covid-19 vaccine which will be administered to more than 80 per cent of Malaysians," he said in a statement today.
He said it was very sad that there were still Muslims among those who doubted the status of the Covid-19 vaccine as the permissible status decision was made after listening to a briefing presented by the Health director-general, and examining the results of a detailed study conducted by the Department of Islamic Development Malaysia (Jakim).
Wan Salim said Muslims should not doubt the halal status of the Covid-19 vaccine after confirmation by the relevant authorities that it does not contain any component of animal origin.
"Members of muzakarah are made up of the muftis of all states in the country, as well as other members appointed by the Conference of Rulers, which consist of those in various professional and academic fields," he said.
He said that the use of this vaccine is aimed at preventing the infection of the Covid-19 virus which threatens public health and can cause death, and Muslims should trust the decision made by MKI.
On Feb 4, Prime Minister Tan Sri Muhyiddin Yassin was reported to have said that the National Covid-19 Immunisation Programme would start at the end of the month, with the government targeting 80 per cent of the country's population or 26.5 million individuals to receive the vaccine, to be conducted in three phases and will be given free of charge.
The first phase is from February to April for about 500,000 frontliners, while the second phase is from April to August for high-risk groups, comprising senior citizens aged 60 and above and vulnerable groups with morbidity problems as well as persons with disabilities (PwDs), and the third phase is for adults aged 18 and above, from May this year until February next year. — Bernama
https://www.thesundaily.my/home/covid-19-vaccine-permissible-for-muslims-penang-mufti-DE6723656
--------
Africa
Ethiopian forces crossed into Sudanese territory in act of 'aggression': Sudan
15 February 2021
Sudan says Ethiopian forces have committed an act of "aggression" by crossing into Sudanese territory, as tensions escalate between the two African neighbors.
"Sudan condemns the aggression of Ethiopian forces on the lands legally belonging to Sudan, which was a direct violation of Sudan's sovereignty and territorial integrity," the Sudanese Foreign Ministry stated in a statement on Sunday.
The statement said Sudan was holding the Ethiopian government fully responsible for "dangerous repercussions on security and stability in the region."
Sudan and Ethiopia have been locked in a dispute over water and agricultural lands in Al-Fashqa as well as refugees.
The Ethiopian Foreign Ministry said on its Facebook page on Saturday that "Ambassador Dina (Mufti) called on the government of Sudan to stop plundering and displacing Ethiopian citizens that it has started as of November 6."
Sudan had previously urged Ethiopia to reconsider a plan to fill a massive reservoir at the Grand Ethiopian Renaissance Dam (GERD) in July, describing the move as a national security threat.
Tensions have led to armed clashes between Sudanese and Ethiopian forces in recent months, with each sides accusing the other of instigating the violence. The two countries held talks in January in Khartoum to deescalate.
The Sudanese ministry noted that the Ethiopian moves were "a violation of the values of neighborliness and positive interaction among countries that enhances stability and security."
Sudan also demands that Ethiopia guarantee the complete re-demarcation of their mutual borders and return to negotiations as agreed upon.
Tensions between the two countries further escalated after the Ethiopian government launched a military campaign against rebels in the country's northern Tigray region in November.
According to the United Nations (UN), an estimated 100,000 people are displaced in Tigray and some 60,000 people have taken refuge in Sudan.
The UN warned earlier this month that the conflict in the Tigray region could destabilize the borders as a result of a security vacuum created by amassing troops in the conflict zone.
https://www.presstv.com/Detail/2021/02/15/645298/Sudan-Ethiopia-Conflict
--------
Egypt to reopen its embassy in Libya
Mehmet Nuri Ucar
15.02.2021
TRIPOLI, Libya
A high-level diplomatic delegation from Egypt will visit Libya's capital to reopen its embassy, a Libyan official said Sunday.
In a statement to Anadolu Agency, Foreign Ministry spokesman Mohammed Al-Qablawi said the delegation of diplomats and security personnel will pay an official visit to Tripoli for a few days.
Al-Qablawi added that Egypt's embassy in Tripoli will be reopened Monday.
The visit will be the second by a high-level Egyptian delegation to Tripoli since 2014.
Libya has been torn by civil war since the ouster of late ruler Muammar Gaddafi in 2011.
https://www.aa.com.tr/en/africa/egypt-to-reopen-its-embassy-in-libya/2144882
--------
Impact of France's nuclear tests persists: Algeria
Abdul Razzaq Bin Abdullah
13.02.2021
ALGIERS
France's nuclear experiments in the Algerian desert in the 1960s were three to four times equal to the Hiroshima bombing in Japan, Algerian Foreign Minister Sabri Boukadoum said on Saturday.
In a Twitter post on the occasion of the 61st anniversary of the first French nuclear explosion in the Algerian desert, on Feb. 13, 1960, Boukadoum described the impacts of the tests as "catastrophic".
"On this day in 1960, imperialist France carried out the first nuclear explosion in the Reggane region in the Algerian desert, in a process code-named 'Gerboise Bleue' (Blue Desert Rat)," Boukadoum said.
He added that the French nuclear explosion yielded a force of 70 kilotons (kt) and its catastrophic radiological repercussions still persist.
The first atomic bomb dropped 75 years ago by the United States leveled Hiroshima on Aug. 6, 1945, and killed an estimated 140,000 people with many more dying in the following years from the effects of radiation. Three days later, Washington dropped another atomic bomb on Nagasaki, killing around 70,000 people and forced Japan to surrender six days later.
According to French officials, the colonial authorities carried out 17 nuclear experiments in the Algerian desert in the period between 1960 and 1966. Algerian historians, however, put the number at 57.
On Feb. 13 1960, France conducted its first nuclear test, code-named "Gerboise Bleue" (Blue Desert Rat) in the Sahara Desert, southwest of Algeria.
The French nuclear experiments have caused the death of around 42,000 Algerians and injured thousands due to nuclear radioactivity, in addition to the extensive damage to the environment.
France has rejected Algerian demands to reveal the location of the nuclear waste as well as compensating the victims and those suffering from permanent disabilities due to the harmful effects of nuclear radioactivity.
During the course of the struggle for independence, nearly five million Algerians were killed, while hundreds of thousands more injured.
https://www.aa.com.tr/en/africa/impact-of-frances-nuclear-tests-persists-algeria/2143751
--------
UN rejects Belgian request to seize Libya frozen assets
Ibrahim al-Khazin
13.02.2021
The UN Security Council has rejected Belgium's request to seize 49 million euros of Libya's frozen assets, Libya's permanent delegate to the UN said Saturday.
Taher el-Sonni described the UN rejection of the Belgian move as a "major victory" for Libya.
"This decision is a warning to any country that tries to manipulate the Libyans' equities," el-Sonni tweeted.
The diplomat said the Belgium request was unanimously rejected by the UN Security Council members, but without giving any further details.
El-Sonni said that Libya has advised Belgium to withdraw its request as it lacked any legal basis.
There was no comment from Brussels on the UN decision.
Last month, the Belgian government said it would inform UN sanctions committee to unfreeze some of the Libyan assets in Belgian banks to get dues worth 49 million euros to GSDT, an NGO owned by Belgian Prince Laurent.
GSDT has sued Tripoli for the asset promised to it by former ruler Muammar Gaddafi, following an agreement in 2008 between the Libyan government and the foundation to establish a green project in the oil-rich country.
Since Gaddafi's ouster and killing in 2011, the UN sanctions committee has imposed an arms embargo on Libya, including the freezing of the country's funds abroad.
https://www.aa.com.tr/en/africa/un-rejects-belgian-request-to-seize-libya-frozen-assets/2143669
--------
Suicide car bombing kills 2 in Somali capital
Mohammed Dhaysane
13.02.2021
MOGADISHU, Somalia
At least two civilians were killed and eleven others wounded when a suicide car bombing targeted a security checkpoint near the Somali parliament headquarters in the capital Mogadishu on Saturday, according to paramedic sources.
Aamin Ambulance, Mogadishu's largest ambulance service, confirmed the casualties.
"The death toll from today's explosion in Mogadishu has risen to two and 11 people were wounded," Aamin Ambulance said in a statement.
Somali police spokesman Sadaq Adan Ali told Anadolu Agency over the phone that some of the wounded were in critical condition.
"A suicide bomber driving a Toyota Noah drove past a security checkpoint in the Dabka area, forcing police to open fire," Somali police said in an earlier statement.
The attack targeted a security checkpoint near the Sayidka junction in Mogadishu's busiest Makka al-Mukarama road.
The Sayidka junction is located steps away from the Somali parliament headquarters and close to the presidential palace in Mogadishu.
Somali-based al-Qaeda-affiliated group al-Shabaab claimed responsibility for the suicide attack.
https://www.aa.com.tr/en/africa/suicide-car-bombing-kills-2-in-somali-capital/2143439
--------
North America
US, Iran game of nerves revives tensions in region
Syed Zafar Mehdi
15.02.2021
The delay in the new US President Joe Biden's promise to revive the Iran nuclear deal has once again raised tensions in the region with Tehran announcing to disallow International Atomic Energy Agency (IAEA) inspectors to visit the nuclear sites from Feb. 21.
Following recent tensions between the two long-time adversaries, which peaked in the final weeks of Trump's presidency, Iran's parliament adopted legislation that required the country to accelerate nuclear enrichment activities and end its commitments under the Non-Proliferation Treaty (NPT).
Speaking to Anadolu Agency, Abolfazl Amouei, the lawmaker and the spokesperson for Iranian parliament's national security and foreign policy commission, said the law shall take effect if the sanctions are not lifted before the Feb. 21 deadline given by the parliament.
"If within next two weeks, there is no opening of the sale of Iranian oil and improvement in Iran's banking transactions, as per Article 6 of the Strategic Action Law to Lift Sanctions, the voluntary implementation of the additional protocol by Iran will be stopped," he said.
In 2015, the five permanent members of the UN Security Council—China, France, Russia, United Kingdom, United States—and Germany together with the European Union signed an agreement with Iran called the Joint Comprehensive Plan of Action (JCPOA) placing significant restrictions on its nuclear program in exchange for sanctions relief.
But in 2018, the US under President Donald Trump withdrew from the agreement and subsequently reimposed all sanctions on Iran lifted by the accord.
In 2003, Iran had signed an additional protocol under the Non-Proliferation Treaty (NPT), granting access to the UN nuclear agency IAEA inspectors to inspect and verify the country's nuclear program.
The protocol requires signatories to provide an elaborate declaration of their nuclear activities and gives the UN agency access to their nuclear sites, even though the action is voluntary.
Onus on the US
Iran has put the onus on the revival of the deal on the US, maintaining that it was Washington that had abandoned the deal and stopped implementing its commitments.
"Iran is in no hurry to revive JCPOA but will return to its obligations after the effective lifting of sanctions. We have adopted a policy of neutralizing sanctions," said the lawmaker.
While nuclear enrichment has already surged up to 20% in recent weeks, the law mandates the government to disallow inspection of the country's nuclear sites from Feb. 21, if the new US administration does not revive the deal.
Amouei said Iran will still accept inspections under the supervision of the UN nuclear watchdog, based on the safeguard agreement, but will not accept inspections based on the NPT protocol.
"Iran had voluntarily accepted the implementation of the additional protocol within the framework of JCPOA in lieu to lift sanctions. But with sanctions not lifted, rather added, Iran sees no reason to implement the protocol at this time," he said.
He further said the action is in line with paragraphs 26 and 36 of the nuclear accord signed by Iran with world powers in 2015 and if other parties want to "revive" it, they must "first fulfill their obligations".
Iranian lawmaker asked the new US administration to undertake a "fundamental assessment" of the "failure" of the previous administration's maximum pressure policy toward Iran and "reverse that approach".
Iranians say Biden pursuing Trump policy
According to Sayed Mohammad Marandi, who was part of the Iranian team that negotiated the 2015 deal, since the US under Biden continues to pursue Trump's policy of violating the nuclear deal, Iran cannot continue carrying out its commitments.
Iran's Foreign Minister Javad Zarif last week said his country was committed to the Feb. 21 deadline, while stressing that not implementing an additional protocol does not mean shutting the doors to the 2015 accord.
He urged Washington to act promptly to return to the nuclear pact, before the stipulated deadline.
Iran's Supreme Leader Ali Khamenei also declared that the country will return to full compliance with the deal only after the US lifts sanctions in a way that Iran can "verify them".
Last month, a senior lawmaker had warned that Iran will expel the IAEA inspectors if the US sanctions are not lifted by February 21.
"Iran, without a doubt, will stop the voluntary implementation of additional protocol if the sanctions against Iran, especially in finance, banking, and oil sectors are not lifted by the mentioned day. This is a law passed by the Iranian Parliament. The government is committed to implementing this law," said lawmaker Ahmad Amirabadi.
Behrouz Kamalvandi, the spokesman for the Atomic Energy Organization of Iran (AEOI) also said that his agency will abide by the law completely on the issue of nuclear inspections by the UN watchdog. He also announced that 1000 IR2M centrifuges will be installed at Natanz nuclear facility "within three months". The IR2M can enrich two or three times faster than the present equipment being used by Tehran, according to the experts.
https://www.aa.com.tr/en/americas/us-iran-game-of-nerves-revives-tensions-in-region/2144947
--------
Pakistan
Pakistan slams killing of 13 Turks in Iraq
February 15, 2021
ISLAMABAD: Pakistan on Sunday condemned in strongest terms the heinous act of terrorism in which 13 Turkish nationals were martyred in Gara, Iraq.
According to media reports, the militants had kidnapped 13 Turks, including military and police personnel, and executed them in a cave in northern Iraq,
"The government and the people of Pakistan extend their heartfelt condolences to the government and the brotherly people of Turkey, as well as to the families of innocent victims," the Foreign Office spokesperson said in a statement.
He said that Pakistan stood in strong solidarity with the people of Turkey in their fight against the scourge of terrorism.
"Pakistan reiterates its unequivocal condemnation of terrorism in all forms and manifestations," the spokesperson added.
https://www.dawn.com/news/1607390/pakistan-slams-killing-of-13-turks-in-iraq
--------
PDM rally to face no hurdle if it remains peaceful: Sheikh Rashid
Aamir Yasin
February 15, 2021
RAWALPINDI: Interior Minister Sheikh Rashid Ahmed on Sunday announced that Pakistan Democratic Movement (PDM) would be welcomed if the opposition alliance acted within the ambit of law during its planned long march to Islamabad.
He said if the PDM remains within the ambit of law, there will be no problem.
"I want to inform the PDM leadership, if they come to Islamabad 10 times and remain within the limits, there will be no problem, no obstacles in their way. But if they will take law into their hand, they will see obstacles everywhere and I will be on the frontline," he said while speaking at a function held to inaugurate a park on G.T. Road.
He said the government was ready to handle the protest of the opposition and if it did not remain within the ambit of law, Islamabad police have enough stock of teargas.
Says if opposition takes law into its hand, Islamabad police have enough stock of teargas
"We have already tested the teargas during the protest of government employees last week in Islamabad. The test was necessary as these teargas shells had not been used for a long time," he said.
In reply to a question about the upcoming Senate elections, the minister said whether the elections were held through secret or open ballot, those willing to sell their votes would get money.
"But there will be less space in the country for those who sell their votes," he added.
Sheikh Rashid said it was strange that those who curse the parliament and term it fake would come to the National Assembly to vote for their candidates. He said he withdrew his offer of Halwa to PDM chief Maulana Fazlur Rehman as the weather had changed.The minister said those who had opposed the creation of Pakistan were "trying to create chaos and political destablisation".
He said he was saddened especially by the PML-N whose leader and former prime minister Nawaz Sharif had criticised the security establishment in recent speeches.
"No PML-N member can say anything against the army. If he does, he is not a [member of the Muslim League]," he added.
Referring to PTI's 126-day-long sit-in in 2014, Mr Ahmed said it was the most difficult thing he had done in his life.
He said the country had nearly gotten rid of the coronavirus pandemic, adding that he gave credit for bringing the situation under control to Prime Minister Imran Khan and the army.
They had waged jihad against Covid-19, he said.
He referred to four soldiers who were martyred in a terrorist attack on an army checkpost in South Waziristan on Thursday night and said they gave their lives for Pakistan.
"People who utter bad words against this great army should have their tongues pulled out," he added.
He said: "India knows that if it comes to Pakistan's borders, 200 million people would consider it as a matter of pride to sacrifice their lives along with the army."
https://www.dawn.com/news/1607409/pdm-rally-to-face-no-hurdle-if-it-remains-peaceful-sheikh-rashid
--------
URL: https://www.newageislam.com/islamic-world-news/bbc-deletes-interview-clip-british/d/124309
New Age Islam, Islam Online, Islamic Website, African Muslim News, Arab World News, South Asia News, Indian Muslim News, World Muslim News, Women in Islam, Islamic Feminism, Arab Women, Women In Arab, Islamophobia in America, Muslim Women in West, Islam Women and Feminism