New Age Islam News Bureau
29 Aug 2019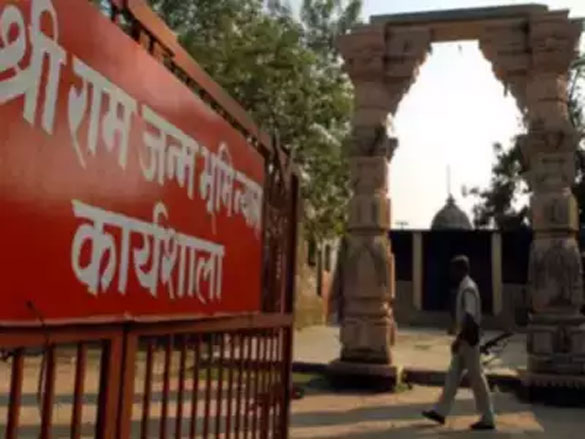 • Babur neither Visited Ayodhya nor Constructed Mosque by Demolishing Temple: Hindu Body Tells SC
• An ISI Recruiter Is Caught On Tape Explaining the Nuts And Bolts of Pakistan's Espionage Operations in India
• Pakistan Is Now Trying To Incite Sikhs against India's Kashmir Stand
• Pakistan Partially Closes Karachi Airspace till August 31 Possibly To Carry Out Missile Test-Firing'
• In Imran-Era, Pak Military Retains Dominant Influence Over Foreign, Security Policies: US Report
• Uighur Intellectual Nominated For Top European Rights Award
• Famed Afghan Commander Ahmad Shah Massoud's Son to Build a Grand Coalition of Anti-Taliban Elements
• When Ilhan Omar Is Accused of Anti-Semitism, It's News. When a Republican Smears Muslims, There's Silence
• Kyrgyzstan Attempts to Isolate Local Islam
• As Islam Reasserts Itself, PAS Seen As Lynchpin Ahead Of Umno Alliance
• Baghdad Reveals Israeli Assaults on Iraq Launched from US-Backed Kurds Base in Syria, Financed by Saudis
India
• Babur neither Visited Ayodhya nor Constructed Mosque by Demolishing Temple: Hindu Body Tells SC
• An ISI Recruiter Is Caught On Tape Explaining the Nuts And Bolts of Pakistan's Espionage Operations in India
• Pakistan Is Now Trying To Incite Sikhs against India's Kashmir Stand
• Half of India police feel Muslims more likely to commit crimes
• Mobile phone services restored in 5 districts of Jammu
• ISIS module case: NIA raids at 5 places in Coimbatore
• I went to jail 30 times, those who go to jail become leaders: Satya Pal Malik on detention of Kashmiri politicians
• Three Assam Jihadis among 19 Convicted By NIA Court
• NIA raids 5 locations in Tamil Nadu's Coimbatore, seizes laptops
--------
Pakistan
• Pakistan Partially Closes Karachi Airspace till August 31 Possibly To Carry Out Missile Test-Firing'
• In Imran-Era, Pak Military Retains Dominant Influence Over Foreign, Security Policies: US Report
• 'Pakistan Isolated Due To Flawed Foreign Policy'
• Pakistan's Permanent OIC Rep Hands Over FM's Letter On Kashmir To OIC Chief
• Pakistan minister predicts war with India in October-November
• FO asks Kabul to eliminate terrorist hideouts along border
• Visa process for Sikh pilgrims will be completed by Sept 30
• JI lends support to government for Kashmir cause
--------
South Asia
• Uighur Intellectual Nominated For Top European Rights Award
• Famed Afghan Commander Ahmad Shah Massoud's Son to Build a Grand Coalition of Anti-Taliban Elements
• Taliban's deputy Red Unit commander among 37 killed in Paktika, Paktiya operations
• Taliban kill 14 people after storming checkpoint in western Afghanistan
• Airstrikes kill 13 Taliban, ISIS-K militants; destroy multiple caches of weapons
• Deal on US withdrawal from Afghanistan close: Taliban
• Peace deal to end Afghan war needs leverage over Taliban
• Afghanistan expects US-Taliban update soon as deal nears
• The Real Risks of Allowing Terrorist Safe Havens
--------
North America
• When Ilhan Omar Is Accused of Anti-Semitism, It's News. When a Republican Smears Muslims, There's Silence
• US Threatens Those Participating In Damascus Int'l Exhibition With Sanctions
• US and Taliban could be forced into awkward alliance to take out ISIS in Afghanistan
• US imposes sanctions on business networks over Iran
• US sanctions Iranian networks connected to government and military
• US defence chief: Iran has been deterred but crisis not over yet
--------
Europe
• Kyrgyzstan Attempts to Isolate Local Islam
• Former Saudi Justice Minister Talks Importance of Dialogue at European Event
• Russia in talks to produce AK assault rifles in Saudi Arabia
• Turkish foreign minister due in Oslo for official visit
• Sweden: Islamophobic politician expelled from her party
• Turkey, Belarus seek to boost bilateral ties: Cavusoglu
--------
Southeast Asia
• As Islam Reasserts Itself, PAS Seen As Lynchpin Ahead Of Umno Alliance
• Lawyers Divided over Sisters in Islam's Muslim Status
• In Merdeka message, Christian Federation urges govt to rise against extremism, religious rhetoric
• Mujahid: Govt ready to meet PPMM over inheritance issue
• IGP: Attempt to destabilise ruling coalition after govt change 'normal'
--------
Arab World
• Baghdad Reveals Israeli Assaults on Iraq Launched from US-Backed Kurds Base in Syria, Financed by Saudis
• Saudi King Expresses 'Extreme Irritation' With UAE: Sources
• Syrian rebels push back against army advances in Idlib
• Iraqi interior ministry says Islamic State terrorist hotbed destroyed in Kirkuk
• Iraqi court sentences 11 ISIS members to death for terrorist acts in Babil
• China Reiterates Continued Support for Syria in War on Terrorism
• US Building Military Base in Hasaka to Block Turkey's Possible Attack on Kurds
• US Relocates ISIL Terrorists in Heliborne Operations in Western Iraq
• Bahrain arrests nine people for funding terrorist groups
• Iraqi MP calls for international coalition against Israel over attacks on Hashad al-Sha'abi
• Arab Coalition: Houthi cruise missile hits Abha airport, no injuries reported
• Arab Coalition intercepts Houthi drone fired from Sanaa toward Saudi Arabia
--------
Mideast
• US Says Won't Release Mideast Peace Plan before Israeli Election
• Zarif: US Should Honor Nuclear Deal If It Wants Talks
• Iran publicly hangs murderer of Friday prayer imam
• Air Strikes Hit Rebel-Held Northwest Syria, Nine Killed
• Suicide attacks kill three policemen in Gaza
• Explosions hit two police checkpoints in Gaza, three dead
• Iran rejects talks with US unless it returns to nuclear deal
• Erdogan: US-Turkey deal on Syria 'correct step toward safe zone'
• Yemeni missiles target Saudi Arabia's Abha airport
• Jewish Chronicle apologizes to pro-Palestine charity over false terrorist accusations
• Yemen government forces retake Aden and presidential palace from separatists
--------
Africa
• Aid Groups Warn against Kenya's UN Bid To Sanction Al-Shabaab
• Jihadists kill 11 construction workers in NE Nigeria
• Chad jails 243 rebels over February incursion from Libya
• Libya's GNA announces Presidency Council resignation, deletes statement
• Tunisia's Zbidi says he will amend constitution if elected president
Compiled by New Age Islam News Bureau
URL: https://www.newageislam.com/islamic-world-news/babur-neither-visited-ayodhya-nor/d/119600
--------
Babur neither visited Ayodhya nor constructed mosque by demolishing temple: Hindu body tells SC
Aug 28, 2019
NEW DELHI: Mughal emperor Babur neither visited Ayodhya nor ordered demolition of the temple to construct a mosque in 1528 at the disputed Ram Janmbhoomi-Babri masjid site, a Hindu body claimed before the Supreme Court on Wednesday.
'Akhil Bhartiya Sri Ram Janam Bhoomi Punarudhar Samiti', a defendant in a lawsuit filed by a Muslim party in the case, referred to the historical books like 'Tuzuk-i-Baburi or Baburnama', 'Humayunnama', 'Akbarnama' and 'Tuzuk-i-Jahangiri' before a 5-judge Constitution bench, headed by Chief Justice Ranjan Gogoi, to highlight its point that none of these talked about the existence of Babri masjid.
Advancing submissions on the 14th day of the decades-old case, senior advocate P N Mishra, appearing for the Hindu body, said these books, specially 'Baburnama', did not talk about either destruction of the temple or construction of the Babri mosque in Ayodhjya by Mir Baki, the commander of the first Mughal emperor.
"Babur did not enter Ayodhya and therefore, he had no occasion to direct demolition of the temple and construction of the mosque in 1528 AD and moreover, there was no person with the name of Mir Baqi as his commander," Mishra told the bench which also comprised Justices S A Bobde, D Y Chandrachud, Ashok Bhushan and S A Nazeer.
Mir Baki was not the commander who had led the invasion on Ayodhya, Mishra said leading the bench to ask him as to what he was trying to prove by referring to these historical books.
'Baburnama' is the first historical book so far as the case of Muslims is concerned, Mishra said, adding, "I, being the defendant, want to disprove their case. They said that the our temple be declared as mosque.
"If any building is to be declared a mosque then they will have to prove that Babur was the 'wakif' of the place."
Mishra said that 'Baburnama' deals with the 18 years of life of the emperor, but does not talk about any mosque at Ayodhya and moreover, when the so called mosque was ordered to be constructed, the king was in Agra.
"A man can tell a lie, but the circumstances do not tell a lie," Mishra said.
Babur defeated Muslim ruler of Awadh, Ibrahim Lodi and killed him and then made his brother the commander of the area, he said, adding that the Muslims here said that Mir Baki was the commander of Babur, which is wrong.
He then said the inscriptions, which allegedly dealt with existence of the mosque there, were first seen in 1946 when a magistrate visited the place and it was his submission those inscriptions were forged.
Mishra then referred to 'Ain-i-Akbari', written by Abul Fazal and said in that 1576 he wrote about 'Ramkot' in Ayodhya which was worshipped by the Hindus as being the birth place of Lord Ram.
"But, 'Ain-i-Akbari' does not refer to any mosque at Ayodhya," he said, adding that though this book notes down minute details of three graves in nearby localities.
"Does 'Ain-i-Akbari mention any other mosques," the bench asked. To this, the lawyer said that he would come back with the details.
Then the lawyer cited 'Humayunnama', written by Babur's daughter Gulbadan Begaum and 'Tuzuk-i-Jahangiri' of Babur's great grandson and emphasised that these two books also did not mention anything about construction of mosque at Ayodhya.
"What is your theory to the claim that the building has the characteristic of both mosque and temple... you say that the structure was destroyed by Aurangzeb," the bench asked.
It was established that Babur did not make the mosque and it was built by Aurangzeb who destroyed temples at places like Mathura and Kashi, Mishra responded, adding that in a civil lawsuit the defendant's duty is to disprove the case of the plaintiff.
One of the commanders of Aurangzeb had said that the Mughal emperor destroyed four famous Hindu structures.
The bench then asked as to what will happen to the prayer of the Muslim party seeking declaration of the place as the mosque after demolition of the structure.
The lawyer said that he was seeking dismissal of the suit on the ground of incorrect pleadings.
Referring to Tulsi Das, who had written 'Ramayana', the lawyer said that he was the contemporary, but nothing is written about the Babri masjid.
He then said that he would refer to Islamic law and 'Hadith' to establish the fact that "usurpation" of other's property in Islam was 'haram' (prohibited).
Mishra opposed the submission of senior lawyer Rajeev Dhavan, counsel for Muslim parties, that the books, which have not been exhibited in the high court cannot be cited in the apex court saying that the Evidence Act permitted that.
Referring to the concept of 'Darul Islam', Mishra said that as Babur won Awadh from Muslim ruler Lodi, he was disentitled under Islamic law to confiscate properties of 'kafirs' (non-believers).
The advancing of arguments would continue on Thursday.
The Allahabad High Court, in its judgment of 2010 on four civil lawsuits, had partitioned the 2.77-acre disputed land equally among the three parties — Sunni Waqf Board, Nirmohi Akhara and Ram Lalla.
Fourteen appeals have been filed in the Supreme Court against the verdict.
https://timesofindia.indiatimes.com/india/babur-neither-visited-ayodhya-nor-constructed-mosque-by-demolishing-temple-hindu-body-tells-sc/articleshow/70880207.cms
--------
An ISI Recruiter Is Caught On Tape Explaining The Nuts And Bolts Of Pakistan's Espionage Operations In India
Jamshed Khan
Aug 29, 2019
With the ISI in top gear following revocation of Jammu and Kashmir's special status, India Today TV has penetrated its spying network, unearthing the full scale of its recruitment methods involving Pakistani missions in multiple nations.
For the first time on national television, an ISI recruiter is caught on tape explaining the nuts and bolts of Pakistan's espionage operations in India.
Nazir Ahmad Bhat, a resident of Jammu and Kashmir, confessed to headhunting for the ISI.
His revelations came during a series of meetings India Today's Special Investigation Team held with him in Delhi.
Bhat elaborated upon what appeared to be an extensive recruitment process involving one-on-one interviews with Pakistani brigadiers and majors stationed in Pakistani missions across several countries, including India.
"Do you have links in the ISI?" asked India Today's undercover reporter.
"Yes, I do," Bhat replied. "In Kashmir, for instance, I say Salaam Alaikum to both the separatists and the mainstream (leaders)."
Bhat disclosed the he contacts his handlers across the border via satellite phones.
"Whenever I have to call, I use my satellite phone," he said. "And when I cross over, I meet up with them, whether it is Islamabad or Rawalpindi or in PoK."
His handlers would accord him a warm welcome in Pakistan in exchange for information about India, Bhat said.
He revealed that the ISI's recruitment process is directly supervised by senior Pakistani military officers.
"I have done ISI recruitments myself," he said. "They have spread their net far and wide."
"Are you in touch with the main recruiter in Pakistan?" the reporter asked.
"Yes. That's why I told you I'd confirm with him (about your appointment)," answered Bhat.
The ISI recruiter identified a Pakistani major as one of the main handlers for the ISI's India operations.
"What is his name?" probed the reporter.
"Major Abdullah," Bhat replied.
The rookies, he added, are introduced with the higher-ups in the ISI at different locations -- from Kathmandu, Dubai, Sri Lanka to Male.
"Who all will come to meet with the new recruits?" the reporter asked.
"They will come themselves... people of the brigadier level," Bhat said.
Some of the fresh recruits are taken to Islamabad via Dubai on bogus Pakistani passports and some to the Pakistani embassy in Kathmandu, he explained.
"Passports will not be an issue. We'll go there on Pakistani passports. They'll be readied in one day. That (Pakistani) passport will be left there (in Dubai) itself. You return to India on the Indian passport. Your Indian passport should have no Pakistani stamps. Else, it will be a problem," Bhat added. "I'd get all this done."
Meetings can also be held with ISI superiors at the Pakistani embassy in Kathmandu, according to the recruiter.
If Bhat is to be believed, similar interactions take place with Pakistani diplomats at popular dargahs in Delhi.
"Delhi is the best place," he remarked. "We'll get the second-in-command to the ambassador (High Commissioner for the meetings)). Either it will be a deputy or a military attache, whoever is available," he claimed. "Basically, he's the main person, the guiding force."
Experts quotes
Sushant Sareen, Senior Fellow, Observer Research Foundation
"This is something the intelligence agencies have always suspected but to see it as starkly as India Today is showing, I would say that it's a media coup, I would like to congratulate India Today for this expose"
"The Pakistani establishment is in sheer desperation post August five situation in Kashmir"
G Parthasarthi, former High Commissioner of India to Pakistan
"This is a typical modus operandi of ISI operations, earlier there was an instance where a deputy high-commissioner of Pakistan was involved in paying off a Hurriyat leader from Kashmir. It is also established that the hijackers of IC 814 came through Kathmandu route"
Amit Malviya, BJP spokesperson
"This investigation has brought out the nefarious designs of Pakistani deep state and shows that the ISI is now desperate to recruit people in India, I'm quite sure that our agencies are alert and due to their effort it's not easy for them (ISI) to carry on the recruitment and that's why they are being caught"
https://www.msn.com/en-in/news/newsindia/exposed-how-isi-goes-headhunting-in-india/ar-AAGsl6C?ocid=spartanntp
--------
Pakistan Is Now Trying To Incite Sikhs against India's Kashmir Stand
Manjeet Sehgal
August 26, 2019
Cornered on the issue of the abrogation of Article 370, Pakistan is now trying to incite the Sikh community living in Pakistan and elsewhere.
A Pakistan-based Sikh leader was heard claiming in a viral video that they have got a mandate from Akal Takht, the highest Sikh temporal authority in India, to support Pakistan on the Kashmir issue.
Though no such resolution has been passed by the Akal Takht, such provocative statements are being issued to radicalise, confuse and deviate the Sikh community.
In an attempt to woo the Sikh community, Pakistan's Punjab province chief minister Sardar Usman Buzdar has called an international congregation of Sikhs on August 31.
This congregation is being linked to the 550th birth anniversary of Guru Nanak Dev but the motive behind it is to perpetuate and launch an anti-India propaganda.
Pakistan government has also announced another Sikh congregation at Nankana Sahib but the dates are yet to be announced.
Meanwhile, the controversial statement given by the former Pakistan army chief General Aslam Baig that Pakistan will be using the Kartarpur corridor to send jihadis into India, has once again exposed Pakistan's nefarious designs.
Punjab Chief Minister Captain Amrinder Singh had also expressed apprehension that Pakistan might misuse Kartarpur corridor for anti-India activities but has not opposed the idea of the corridor due to religious and political compulsions.
Interestingly, while Pakistan at one hand has taken many anti-India decisions, including the recent suspension of the Samjhauta Express, on the other hand, it has continuously said that it will go ahead with the Kartarpur corridor development. Pakistan's suspicious gesture is being seen as an attempt to earn the sympathy of the Sikh community.
Meanwhile, BJP MP Subramanian Swamy reacted to Aslam Baug's controversial statement and asked the Government of India to stall the development of the Kartarpur corridor, saying Pakistan can send terrorists to India via the corridor.
Subramanian Swamy's statement has however not gone down well with Punjab Congress leaders. Cabinet minister Charanjit Singh Channi has slammed Swamy for his statement and has termed it anti-Sikh.
Attempts are being made by the ISI and Pakistani leaders to incite the Sikhs by saying that RSS was trying to penetrate Punjab to push the Sikhs to the brink.
Senior BJP leaders have slammed Pakistan for trying to divide the communities in Punjab.
For sports news, updates, live scores and cricket fixtures, log on to indiatoday.in/sports. Like us on Facebook or follow us on Twitter for Sports news, scores and updates.
https://www.indiatoday.in/india/story/pakistan-is-now-trying-to-incite-sikhs-against-india-s-kashmir-stand-1591599-2019-08-26
--------
Pakistan partially closes Karachi airspace till August 31 possibly to carry out missile test-firing'
Aug 28, 2019
ISLAMABAD: Pakistan's Civil Aviation Authority (CAA) on Wednesday issued a notice to airmen (NOTAM) closing the three routes of Karachi airspace from August 28 to August 31 in view of a possible missile test-firing from Sonmiani flight test range located in Balochistan.
All international flights have been asked to avoid the three aviation routes in the Karachi airspace as per the NOTAM. However, an alternate route has been suggested by the authority.
The development comes two days after Prime Minister Imran Khan, in a televised address on Monday, said that his country will go to any extent for Kashmir and asserted that Islamabad would not be afraid of using its nuclear powers for Kashmir.
The notification also comes at a time when the country's Technology minister Fawad Hussain Choudhry stated that Pakistan is considering a complete closure of airspace to India, adding that the federal cabinet is also planning to ban India from using its territory for trade with Afghanistan.
Pakistan had also shut down its airspace after India conducted Balakot strike on February 26. On July 16, Pakistan had fully opened its airspace for all flights.
https://timesofindia.indiatimes.com/world/pakistan/pakistan-partially-closes-karachi-airspace-till-august-31-possibly-to-carry-out-missile-test-firing/articleshow/70877114.cms
--------
In Imran-era, Pak military retains dominant influence over foreign, security policies: US report
Aug 29, 2019
WASHINGTON: During Imran Khan's tenure as prime minister, the Pakistani military has retained the dominant influence over foreign and security policies of the country, according to a US Congressional report.
The report prepared for US lawmakers by the bipartisan Congressional Research Service (CRS) said Khan had no governance experience prior to winning his current office and analysts contend that Pakistan's security services manipulated domestic politics during elections with a motive of removing Nawaz Sharif.
Khan's "Naya Pakistan" vision — which appeared to animate many younger, urban, middle-class voters — emphasizes anti-corruption and creation of a "welfare state" that provides better education and health care, but his effort has foundered due to the country's acute financial crisis, and a need for new foreign borrowing and government austerity, the report said.
"Most analysts see Pakistan's military establishment continuing to retain dominant influence over foreign and security policies," it said.
The CRS is an independent research wing of the US Congress, which prepares periodic reports on issues of interest for lawmakers. Its report are for meant for US lawmakers to make informed decision and not considered as an official report of the US Congress.
The CRS said that many analysts contend that Pakistan's security services covertly manipulated the country's domestic politics before and during the election with a central motive of removing Nawaz Sharif from power and otherwise weakening his incumbent party. A purported "military-judiciary nexus" allegedly came to favour Khan's party.
"Election observers and human rights groups issued statements pointing to sometimes 'severe' abuses of democratic norms, and the unprecedented participation of small parties with links to banned Islamist terrorist groups was seen to embolden militants (Islamist parties won a combined 10% of the national vote in 2018)," the CRS said.
https://timesofindia.indiatimes.com/world/pakistan/in-imran-era-pak-military-retains-dominant-influence-over-foreign-security-policies-us-report/articleshow/70886264.cms
--------
Uighur intellectual nominated for top European rights award
August 28, 2019
STRASBOURG: Europe's top rights body, the Council of Europe, has nominated a jailed academic from China's Uighur minority, Ilham Tohti, for one of the continent's top human rights awards.
The economics professor who was sentenced to life in prison in 2014 after being convicted of separatism, "has worked for over 20 years on the situation of the Uighur minority and on fostering inter-ethnic dialogue and understanding in China," the Council's parliamentary assembly said in a statement after meeting Monday in Prague.
Tohti is one of three nominees for the 2019 Vaclav Havel prize, along with Tajik human rights lawyer Buzurgmehr Yorov and a youth group promoting post-war reconciliation in the Balkans.
The winner of the 60,000-euro prize will be announced on September 30 in Strasbourg, home of the 47-country Council of Europe which founded the the European Court of Human Rights.
Tohti has also been nominated by US lawmakers for the Nobel Peace Prize.
His nomination for the European prize comes as China's treatment of the Uighurs -- a Muslim, Turkic-speaking minority concentrated in China's tightly-controlled northwestern Xinjiang region -- comes under growing scrutiny.
Rights groups and experts say more than one million mostly Muslim ethnic minorities have been interned in re-education camps in Xinjiang.
China initially denied the existence of the camps before later admitting to running what it called "vocational education centres", which it presented as necessary to combat religious extremism and boost employment.
Last month, Beijing said "most" of those being held had now returned home, without providing details.
Previous winners of the Vaclav Havel prize, named after the late Czech dissident and former president, include Nobel laureate Nadia Murad, a Yazidi activist who survived torture and rape by the Islamic State, and Oyub Titiyev, a Chechen rights activist who spent 18 months in a Russian jail.
https://www.arabnews.com/node/1546376/world
--------
Famed Afghan commander Ahmad Shah Massoud's son to build a grand coalition of anti-Taliban elements
29 Aug 2019
Ahmad Massoud, the son of famed Afghan commander Ahmad Shah Massoud wants to build a grand coalition of anti-Taliban elements.
Massoud plans to officially launch his political movement on September 5 in Panjshir.
This comes as U.S. and Taliban representatives are engaged in extensive talks in Qatari capital of Doha to find a negotiated political settlement to end the conflict, a move which could lead to complete withdrawal of U.S. forces from Afghanistan.
Meanwhile, the younger Massoud plans to build the grand coalition to oppose the Taliban militants both on political and military levels.
Speaking to AFP in an exclusive interview, Massoud said "I really pray and hope that Afghans and Afghanistan never see another bloodshed."
Massoud further added "God forbid. But if it comes, not just myself, but there are… hundreds of thousands of young people who are like me. We are ready to pick up guns."
https://www.khaama.com/famed-afghan-commander-ahmad-shah-massouds-son-to-build-a-grand-coalition-of-anti-taliban-elements-03790/
--------
When Ilhan Omar Is Accused of Anti-Semitism, It's News. When a Republican Smears Muslims, There's Silence.
Aug 29, 2019
That is, of course, what Rep. Ilhan Omar famously tweeted on February 10, in response to a tweet from my colleague Glenn Greenwald decrying "how much time U.S. political leaders spend defending a foreign nation" — namely, the state of Israel. Then, when a journalist followed up by asking Omar who she believed was "paying American politicians to be pro-Israel," the congresswoman tweeted: "AIPAC!"
The freshman Democrat from Minnesota "unequivocally" apologized the very next day, saying that she was grateful to Jewish allies and colleagues who were educating her "on the painful history of anti-Semitic tropes" and insisting that she never intended to "offend my constituents or Jewish Americans as a whole."
But it was too late. With those two (since-deleted) tweets, Omar kicked off a political and media firestorm that lasted for weeks and saw her condemned and castigated by, among others, cable news pundits, newspaper op-ed columnists, Jewish community groups, Donald Trump, congressional Republicans, and even the leaders and members of her own party.
Now, fast forward to last week, specifically August 21. Rep. Mo Brooks, a right-wing Republican congressperson from Alabama with a long history of controversial and offensive remarks, was interviewed on WVNN, a radio station in Huntsville, about the decision by Israel's government to deny entry to Omar and her fellow Muslim Democrat Rashida Tlaib.
"Usually, there is not much controversy with respect to Israel," Brooks told host Jeff Poor. "Usually, the United States Congress is overwhelmingly close to 100%, if not 100%, in support of recognizing Israel as a long-term American ally, and that we have a mutual defense relationship. Unfortunately, we now have people in the United States Congress who view Israel as an enemy, and that makes for an entirely different mix of conversation."
Which "people" would that be? Brooks didn't hold back.
"There is, and I think it's based on the growing influence of the Islamic religion in the Democratic Party ranks," he continued. "Keep in mind: Muslims more so than most people have great animosity toward Israel and the Jewish faith. And as you have more and more Muslims in the United States, as they gain greater and greater influence in elections, particularly in Democratic Party primaries, then you're going to see more and more people like Ilhan Omar, Rashida Tlaib, and company that are anti-Israel, and that brings an entirely different viewpoint into the United States Congress."
"I think you're going to see this influence in the Democratic Party grow and grow and grow over time, but ultimately become the dominant influence within the Democratic Party, where the Democratic Party will become very strongly anti-Jewish and anti-Israel," Brooks added. (These comments start at about the two-minute mark of this recording of the show).
Wow. I have been reporting on Islamophobia in U.S. politics for more than a decade, and I honestly cannot remember coming across a more brazenly Islamophobic statement from an elected member of Congress. "Growing influence of the Islamic religion" among Democrats? "More and more Muslims" winning elections? The "dominant influence"? "Anti-Jewish"? In an age of rising white nationalism, in which Muslims have been gunned down in mosques by domestic terrorists who believe such conspiracy theories about Islam, these remarks aren't just offensive, they're downright dangerous.
So you might think the media — and the Democrats — would be all over Brooks and the Republicans, right?
Right?
Not quite. I asked Parker Molloy, of Media Matters for America, to check the numbers. In terms of cable news, Molloy found that in the seven days after Omar's "Benjamins" tweet, "Fox News mentioned her during 21 shows, CNN in 53, and five on MSNBC." The freshman Democrat's name, according to a Lexis search, was also mentioned in a whopping 479 newspaper articles.
And in the seven days since Brooks's remarks? Zero mentions of him in the national press. Zero coverage of him on network and cable news. Not one story; not one report.
On Tuesday, Waleed Shahid, communications director for Justice Democrats, tweeted out a clip of Brooks's remarks, pointing out that it had received "nearly half a million views" on Twitter, yet had received "virtually no coverage" in the mainstream press. Waleed Shahid
✔
@_waleedshahid
There were full days worth of news, takes, and statements regarding whether or not @IlhanMN peddled in anti-Semitic tropes while criticizing US policy toward Israel.
Nearly half a million views on this video and virtually no coverage of such blatant Islamophobia in the GOP. https://twitter.com/_waleedshahid/status/1165321300858068992 …
Waleed Shahid
✔
@_waleedshahid
"Muslims more so than most people have great animosity towards Israel and the Jewish faith. As you have more and more Muslims in the US, as they gain greater and greater influence in elections...you're going to see more people like @IlhanMN, @RashidaTlaib." -@RepMoBrooks
Embedded video
199
12:50 AM - Aug 28, 2019
Twitter Ads info and privacy
80 people are talking about this
Shahid told me that he had shared the clip with a number of reporters and producers last week, but none of them had followed up with a story on it. "No bite," he said.
Can you imagine the reaction if Ilhan Omar had said that Jews had become the "dominant influence" within the Republican Party, or if she had decried the "growing influence" of the Jewish religion in the GOP? Or if she had spoken about Jews gaining "greater and greater influence" in elections?
We would now be embarking on another seven (or even 70!) days of nonstop coverage, and condemnation, of what would be (rightly) described as her brazen and shocking anti-Semitism. It would be front-page news; the subject of almost every panel discussion on cable.
Yet Brooks makes these outrageous and bigoted claims about Muslims and Islam and …? Silence. A shameful and very deafening silence. No headlines. No op-eds. No panels. No reporters chasing down House Republicans and demanding a condemnation or disavowal from them.
Look, I expect nothing from the likes of House Minority Leader Kevin McCarthy or House Minority Whip Steve Scalise. They're bad-faith actors who, incidentally, have their own issues with racism and anti-Semitism: McCarthy accused Jewish billionaires of trying to "buy" the midterm elections for the Democrats, while Scalise once described himself as "David Duke without the baggage."
But what about House Speaker Nancy Pelosi? Why isn't she drafting a congressional resolution to condemn Brooks, as she did for Omar? Where are the statements of outrage from Chuck Schumer and Steny Hoyer, who were so quick to go after one of their own? Why aren't MSNBC and CNN rolling on this? How come the Washington Post and the New York Times aren't publishing long pieces about the GOP's Islamophobia problem? Why aren't the liberal columnists who lined up to slam Omar now writing op-eds denouncing this blatant and undeniable racism from Brooks?
As I pointed out last week, anti-Muslim bigotry has been normalized in liberal and Democratic Party circles. Meanwhile, anti-Semitism has been weaponized by Republicans eager to smear their Democratic opponents (while simultaneously turning a blind eye to the anti-Semites and white nationalists in their own ranks).
The net result? Omar is hung out to dry while Brooks gets a pass. Omar is now a household name, and the subject of multiple death threats, while Brooks gets to carry on making offensive and conspiratorial claims about Islam, Muslims, and the Democratic Party without any sanction or censure.
This week, ironically, Omar's alleged anti-Semitism was back in the news. Again. Media organizations that studiously ignored Brooks' bigotry for seven straight days managed to find time, and column inches, to cover the Alabama Republican Party's ridiculous call for Omar to be expelled from Congress.
Yes, you read that correctly: the Alabama GOP. The state party of … Rep. Mo Brooks.
You can't make this stuff up.
https://theintercept.com/2019/08/28/when-ilhan-omar-is-accused-of-anti-semitism-its-news-when-a-republican-smears-muslims-theres-silence/
--------
Kyrgyzstan Attempts to Isolate Local Islam
By Elmurat Ashiraliev
August 28, 2019
After Kyrgyzstan obtained independence, the country experienced a religious revival which included the entry of many religious denominations into the country. Among them were various Christian as well as Islamic sects. The new Islamic groups in many ways differed from the practices of local or so-called "traditional Islam." As a result, a new religious diversity emerged in the landlocked mountainous country alongside an ethnic diversity which remained from the Soviet era. Nowadays religious diversity is rising in Kyrgyzstan in comparison with its Central Asian neighbors, due in part to lighter government control.
However, in order to implement more control in the religious sphere, the Kyrgyz government developed a state policy concept in 2014 to guide public policy in the realm of religion. In the concept, which runs to 2020, Kyrgyzstan is defined as a polyconfessional country, and stipulates that religious and state matters are separated. But a deeper reading of the document unveils a contradiction and a controversy: The concept aims to create the conditions for developing Islam, particularly for its Hanafi school.
"In order to ensure national security and cultural identity, the state creates conditions for the strengthening and development of traditional moderate forms of Sunni Islam on the basis of the religious and legal school of Hanafism and Maturidite religion. This direction, which is followed by the majority of citizens of the Kyrgyz Republic, has historically proved its ability for tolerance, good neighborliness, mutual respect in the conditions of ethnic and religious diversity," the state document declares.
The Hanafi school or Hanafism is one of the Sunni Islamic schools of jurisprudence. The other three Sunni schools are Maliki, Hanbali and Shafi'i. Historically, these schools emerged and were established in different parts of the world. Hanafism, which started to emerge in the 9th and 10th centuries stretched its teachings across Central Asia and nowadays is one of the most widespread Sunni schools of law in the world.
The main difference between these schools lies in the source of the law. For instance, unlike the other main schools, Hanafi law contains the principle of Urf, local customs. Urf can be the source of a ruling in case there are no explicit judicial decision in the Quran, Sunnah, Ijma and other core Islamic texts.
In its religious policy, Kyrgyzstan utilizes the term "traditional Islam." By using this concept, the government officials are trying to manage religious groups in the country and to prevent the impact of religious denominations with external origins. In reality, globalization, which also influences the religious sphere, is viewed as threatening by the Kyrgyz government. Therefore, officials think that greater support for Hanafism would protect Kyrgyzstan from religious radicalism.
From outside, it looks like the isolation of local Islam as it was practiced during the Soviet era. The political regime of that time, among other aspects, facilitated the isolation of Islam in Central Asia from the wider Islamic world. As a result, Islam in the region took on a local shape and was perceived as a part of the indigenous people's culture. Yet, before the 20th century Central Asia was one of the most significant and powerful parts of the Islamic world, not isolated from it.
In the 21st century, this process has been revived. Ideas are travelling alongside people once again. Despite that, the Kyrgyz government seems to be willing to see only a homogeneous Muslim population. But it is impossible to isolate and control a global religion even within the boundaries of a small mountainous country.
Nowadays, the country is not in isolation anymore and the Islam is regaining its roots both in Central Asia and those that extend to the greater Islamic world. There are many Muslims in Kyrgyzstan who are Sunni, but not necessarily Hanafi. These groups range from Salafists, who want to practice the version of Islam as it was during the time of Prophet Muhammad and his disciples, to conservative Tablighi Jamaat that originated in India, to Nurjular, a Turkey-originated denomination with more liberal values. According to research from the State Commission on Religious Affairs, the most active religious groups in Kyrgyzstan are Tablighi Jamaat and Nurjular, among others. Both groups entered the country after independence in 1991. Among these groups there are many Muslims affiliated with Islamic schools other than Hanafism. According to various data, from 80 to 90 percent of Kyrgyz citizens are considered Muslims. It appears the Kyrgyz government automatically regards them as Hanafi, although that is misleading. It sounds a lot like the stereotype that "every (ethnic) Kyrgyz is a Muslim" which formed during the Soviet era. In fact, a person's faith or absence of faith obviously does not depend on that person's race.
It is not the government's task to teach citizens what and how to believe. Everyone decides their own faith.
Yet personal issues such as religious belief oftentimes come up for public discussion. Such debates sometimes even reach the presidential level. One such topic has been religious garb under local customs. For example, it has been said that a Kyrgyz man does not traditionally grow a beard while his father is alive, and Kyrgyz women do not put on a headscarf/hijab before marriage. Interestingly, on both sides of the debate are those that consider themselves Muslims.
Back in 2014 then-President Almazbek Atambayev managed to express his point of view on Islamic denominations that are different from local Hanafism. Atambayev stated the followers of Islamic schools other than Hanafism, "are imposing the cultures of Arabs, Bangladesh and Pakistan, and confusing their culture with Islam."
"There are many on our streets now who have grown beards […] Instead of bright, colorful dresses, they impose our girls to dress in black, which is usually worn by widowed women. […] If we do not stop this, we will lose the country, we will lose our Kyrgyz nation! Because people who have forgotten their language, their native traditions are not people!" Atambayev claimed during a meeting of the Defense Council in 2014.
Within a year after Atamayev's statement, billboards appeared both in the capital city of Bishkek and across the country that contained three pictures and a sentence "My poor people, where are we heading?" The first picture had women in Kyrgyz traditional clothes, the second picture had the women in white headscarves, and the third showed the women in black burkas.
Similar ideas still persist among government officials. In 2018, the Director of the State Commission on Religious Affairs Zayirbek Ergeshov told me in an interview that the principles of Islam from outside differ from local Islamic practices. "When Islam comes with the principles of Saudi Arabia, Iran or Egypt, it is contradicting with local traditional Islam which is formed throughout centuries," Ergeshov said.
It seems Kyrgyzstan's officials associate religious denominations which come from the Middle East or South Asia with extremist groups. Indeed, radical and extremist groups jeopardize national security. Nevertheless, it is an exaggeration to equate people to extremists just because they are wearing hijab or growing a beard, not following "the ancestral Kyrgyz Islam."
Furthermore, one can witness conflicts between the adherents of two different religions in Kyrgyzstan. Recall the stories of a Kyrgyz Christian boy beaten-to-death by villagers in Issyk-Kul and of the body of a Kyrgyz woman, who converted to Christianity in Ala Buka, that was reburied three times because of villagers did not want to have a Christian in the Muslim cemetery.
If the authorities really want to regulate the religious affairs in the country, they should treat all religions equally without violating the Constitutional norms by "creating the conditions" for a particular religious denomination.
On the topic of extremism, experts note that people join extremist groups for a variety and mix of reasons including poverty, unemployment, resentment toward authorities and law enforcement agencies among many other reasons. Radicalization is a complex process.
As indicated in the concept, the state cannot interfere with the affairs of religious organizations unless they contradict the legal norms of the Kyrgyz Republic. Kyrgyzstan is a secular country, where religious affairs are separated from the state. State interference into religious affairs might lead to wider consequences. By prioritizing a particular religious group, the authorities are violating a main principle which is defined both in the concept and in the Constitution. If the authorities continue their rhetoric on showing preference for one group over others, then it might facilitate the creation of "unpleasant" religious groups and negative opinions toward those people in society. The examples above suggest such a situation has already exists in Kyrgyzstan.
If the ethnic and religious identities of people were perceived as one during the Soviet era, nowadays people have begun to conceive of their ethnic identity as different from their religious identity. The former does not have to define the latter. In other words, Kyrgyz people might prefer their faith over their ethnic background and practice a religion not "traditional" for their ethnicity. It is an ordinary situation in our age and there is no need to worry about people freely choosing their religion. Any risk or threat stems from when one is prohibited to believe in what they choose or imposes those beliefs violently on others.
Islam is a world religion and a global phenomenon. It is impossible to isolate Islam within the borders of a particular country and there is no necessity for doing so. The Kyrgyz government should handle all its citizens equally regardless of their diverse religious backgrounds, instead of supporting one part and mocking the other.
https://thediplomat.com/2019/08/kyrgyzstan-attempts-to-isolate-local-islam/
--------
As Islam reasserts itself, PAS seen as lynchpin ahead of Umno alliance
Robin Augustin
August 29, 2019
PETALING JAYA: Umno's long-held status as the lynchpin of the former ruling coalition may be hard to regain if a new formal alliance is formed with PAS, despite its wider reach and greater resources.
That position may in fact go to PAS, as the Islamic factor re-asserts itself in Malay politics against a backdrop of the perception that the Pakatan Harapan (PH) government has sidelined policies in favour of the Malays.
That perception is fuelled by the fact that Umno and PAS, the country's two largest and oldest Malay-based parties, are now the opposition.
The Zakir Naik episode, where opinions on the Indian preacher appear to be divided along religious lines, is just one example of how Islam has taken on a bigger political role even as government leaders call for a new Malaysia with a more inclusive approach while taking care not to upset the position of Islam.
Seasoned social commentator Chandra Muzaffar agrees that the rise of the Islamic narrative is setting the groundwork for PAS' dominance in Malay politics, and ultimately in any political coalition.
He said identity politics grows stronger when governments do not perform.
It is also why the Bharatiya Janata Party (BJP) with its narrative of Hindu nationalism came to power in India.
"Its politics of identity has mass appeal," Chandra told FMT in a recent interview.
BJP swept to victory in 2014 with the divisive figure of Narendra Modi, standing on a promise of no nonsense and economic revival, trouncing the long ruling Congress Party.
BJP further strengthened its political power in the Indian polls this year.
Chandra said PH's perceived weaknesses were complicated by the low level of support from Malay-Muslims.
Although there was a critical shift in Malay support for PH during the 2018 election, some 70% Malays voted for either Barisan Nasional or PAS.
Chandra said the opposition, led by Umno and PAS, would be re-energised on the platform of identity politics.
"If the opposition returns (to power), it will be PAS rather than Umno which will be in the driving seat," he said.
He said the Islamist party, which now rules Terengganu and Kelantan, is more organised and united than Umno.
And when it comes to Islam, which Chandra called a more "powerful identity marker for the Malays than race", PAS has the upper hand.
Political analyst Azmi Hassan disagreed, saying neither party has an upper hand over the other.
But he said there was no disputing the fact that Malays see religion, namely Islam, as a primary factor in their politics.
As such, he said, they also see both Umno and PAS as defenders of Islam, and ignore the differences between the once sworn enemies.
Azmi expects the force with which Umno and PAS will portray themselves as champions of Islam to affect their splinters PPBM and Amanah.
He said while identity politics is not healthy for Malaysia, it is a reality that politicians find too tempting to resist.
"It makes sense for them to jump on issues of race and religion to win votes."
https://www.freemalaysiatoday.com/category/nation/2019/08/29/as-islam-reasserts-itself-pas-seen-as-lynchpin-ahead-of-umno-alliance/?utm_source=FMT+Media+Sdn.+Bhd.&utm_campaign=89e4797f1a-RSS_EMAIL_CAMPAIGN&utm_medium=email&utm_term=0_dfafd0994c-89e4797f1a-228005497
--------
Baghdad Reveals Israeli Assaults on Iraq Launched from US-Backed Kurds Base in Syria, Financed by Saudis
Aug 28, 2019
Iraq's intelligence services believe that five recent drone attacks on pro-government troops were launched from bases under the Syrian Democratic Forces (SDF) militia's control in Syria, an official told Middle East Eye (MEE).
The Iraqi official, who has knowledge of the latest intelligence briefing from Baghdad's security services, stated that the strikes were conducted by Israel, with the understanding of the Washington-backed SDF and backing of Riyadh.
"The drone attacks were launched from SDF areas with the financing and backing of the Saudis," the official, speaking on condition of anonymity, told MEE.
Fars News Agency
@EnglishFars
Lebanon, Iraq Call Israeli Assault "Declaration of War" After Tel Aviv Bombs 3 Countrieshttp://fna.ir/dbwgff
View image on Twitter
3
1:40 PM - Aug 27, 2019
Twitter Ads info and privacy
See Fars News Agency's other Tweets
The Israeli attacks began in mid-July when a drone dropped explosives onto a Popular Mobilization Units (PMU), also known as Hashd al-Shaabi, base near the town of Amerli, in Salahuddin Province, killing at least one resistance fighter and injuring four others.
Unnamed senior American officials have recently confirmed that Israel conducted "several strikes in recent days" in Iraq, amid the series of unclaimed strikes in the past month targeting bases belonging to pro-government troops.
The most recent, on Sunday, saw two unmanned aircraft strike one of popular forces' positions near the border with Syria, killing one fighter and severely wounding another, according to the organization.
According to the senior official, the plan to strike was hatched when Saudi Minister of State for Arab Gulf Affairs Thamer Al-Sabhan, who is known to be one of Crown Prince Mohammad bin Salman's top lieutenants, visited SDF-held Northeastern Syria in June. The MbS' aide laid the groundwork by offering the initially reticent SDF funds in return for their base being used as a launchpad for the strikes.
According to the senior Iraqi official, Northern Syria was used to launch the attacks because Israeli attack drones do not have the range to hit targets in Iraq from Israel.
"Israeli personnel were operating the drones from SDF-controlled bases," the Iraqi official disclosed.
The source noted that the Iraqis were initially sceptical Israel was behind the attacks because of doubts that Israeli drones would be able to reach Iraq.
On Monday, Iraqi President Barham Saleh hosted a meeting with Prime Minister Adel Abdul-Mahdi, Parliament Speaker Mohamed al-Halbousi and PMU leaders regarding the aerial assaults.
A statement issued after the meeting described the attacks as a "blatant act of aggression". "These attacks are a blatant, hostile act that target Iraq," it said, adding, "Iraqi sovereignty and the well-being of its people are a red line."
The PMU was formed and joined forces with the Iraqi military in 2014 after the Daesh (also known as ISIL or ISIS) Takfiri terrorist group launched a campaign of bloodshed and destruction against the Arab nation.
https://en.farsnews.com/newstext.aspx?nn=13980606000708
--------
India
Half of India police feel Muslims more likely to commit crimes
by Bilal Kuchay
Aug 29, 2019
New Delhi, India - A new study says police in India display "significant bias against Muslims", with half of the police personnel interviewed saying they feel Muslims are "naturally prone towards committing crimes".
The report, which surveyed 12,000 police personnel in 21 Indian states, also found one in three police staff felt mob violence in cases of cow slaughter was "natural".
The findings, published on Tuesday, come amid concern from the United Nations and rights groups over an increase in harassment of and violence against India's Muslim minority after the Hindu-nationalist Bharatiya Janata Party, led by Prime Minister Narendra Modi, assumed power in 2014.
Since then, dozens of people, mostly Muslims, have been killed by vigilante mobs on allegations of eating beef or slaughtering cows - an animal considered sacred in Hinduism. Modi has repeatedly said authorities should punish vigilantes who commit violence in the name of cow protection, but his critics allege the government has not done enough to prosecute those accused of killings.
Tuesday's study, titled The Status of Policing in India Report: Police Adequacy and Working Conditions, found 14 percent of police surveyed believed Muslims were "very much likely" to be prone to committing crimes, while 36 percent felt members of the faith were "some-what likely" to do so.
"Thirty-five percent personnel feel (to a large extent and somewhat combined) that it is natural for a mob to punish the culprit in case of cow slaughter," it added.
"Some of the findings were very surprising," said Manjesh Rana, one of the researchers on the year-long survey, because "we believe that this could be the perception of the people but not the perception of the police."
But he added: "We can't really establish that the prejudices they have, whether it's affecting their work or not but there are always these chances."
The study also found 60 percent of those surveyed believed migrants from other states were more likely to commit crimes. Separately, more than half felt complaints of gender-based violence were false.
The researchers described the survey as the first of its kind in India, covering police perceptions on a range of issues, including working conditions, resources and obstacles to investigating crimes.
Nearly a third of respondents said pressure from politicians was the main obstacle to investigating crimes, while an overwhelming majority of 72 percent said they encountered "political pressure" in probes involving influential people.
The study also found more than a third of police personnel surveyed favoured handing out "a small punishment" for minor offences than a legal trial, while one out of five felt "killing dangerous criminals is better than a legal trial".
It added: "Four out of five personnel believe that there is nothing wrong in the police beating up criminals to extract confessions."
https://www.aljazeera.com/news/2019/08/india-police-feel-muslims-commit-crime-190828164739111.html
--------
Mobile phone services restored in 5 districts of Jammu
Aug 29, 2019
JAMMU: Following days of restrictions, mobile phone services have been resumed in five districts of Jammu region.
Starting Wednesday night, the services were restored in Doda, Kishtwar, Ramban, Rajouri and Poonch districts.
The services were suspended across Jammu and Kashmir on August 5, in view of security concerns in the region following Centre's decision to abrogate Article 370.
Defending restrictions on the use of mobile phones and internet, MalikJammu and Kashmir Governor Satya Pal Malik had said that the curb has been imposed as these facilities were abused as "a weapon" against the country and mostly exploited by terrorists to mobilise the people.
Full report at:
https://timesofindia.indiatimes.com/india/mobile-phone-services-restored-in-5-districts-of-jammu/articleshow/70886195.cms
--------
ISIS module case: NIA raids at 5 places in Coimbatore
August 29, 2019
The National Investigation Agency (NIA) Thursday conducted raids at five locations in Tamil Nadu's Coimbatore district as part of its ongoing investigation into the alleged Islamic State module in the state and the Easter bombings in Sri Lanka.
The NIA had in June arrested Mohammed Azarudeen, the alleged mastermind of ISIS Tamil Nadu module. An NIA statement had alleged that he was the Facebook friend of Sri Lankan suicide bomber Zahran Hashim and other members of the module behind the Easter Sunday attack.
Besides Azarudeen, the NIA has arrested one of his associates and is questioning five others. The others have been identified as Akram Sindhaa (26), Hidayathullah, Abubacker M (29), Sadham Hussain A (26) and Ibrahim alias Shahin Shah (28).
Full report at:
https://indianexpress.com/article/india/isis-module-case-nia-raids-5-locations-in-coimbatore-5946746/
--------
I went to jail 30 times, those who go to jail become leaders: Satya Pal Malik on detention of Kashmiri politicians
August 28, 2019
Jammu and Kashmir Governor Satya Pal Malik on Wednesday sought to justify the detention of mainstream politicians in Jammu and Kashmir who were put under house arrest following the abrogation of Article 370 provisions.
Malik, who addressed a press conference today, was asked about the continued detention of three former chief ministers — Farooq Abdullah, Omar Abdullah and Mehbooba Mufti — and other politicians.
"Don't you want that people should become leaders. I have gone to jail 30 times. Those who will go to jail, will become leaders. Let them be there. The more they spend time in the jail, the more they will claim during elections…that I have spent six months behind bars…
"So if you sympathise with them, do not be sad over detention. And they all are in their homes. I was jailed in Fatehgarh during the Emergency where it used to take two days to reach. If someone is detained in any issue, if he is wise, he will take political benefit. I am wishing them well," the governor said.
Omar and Mehbooba have been under detention since August 4, a day before the government announced the revocation of J&K's special status and its bifurcation into two Union Territories. While Omar is currently at Hari Niwas Palace, Mehbooba is at the Chashme Shahi in Srinagar.
Not just the three former chief ministers, the list of those detained in the state includes an IAS topper, a former Union minister, seven former state ministers, the Mayor and Deputy Mayor of Srinagar, and a number of legislators.
Full report at:
https://indianexpress.com/article/india/detention-kashmiri-politicians-become-leaders-jk-govenor-malik-press-conference-omar-mehbooba-5945640/
--------
Three Assam Jihadis Among 19 Convicted By NIA Court
August 29, 2019
GUWAHATI: Three jihadis from Assam are among the 19 convicted by the NIA Court, Kolkata on Wednesday in connection with the Burdwan blast case of 2014. The 19 convicts included four Bangladeshi nationals. The three convicts from Assam have been identified as – Shaikhul Islam Khan, Md Shahanur Alam and Sahidul Islam, all hailing from Barpeta district.
On October 2, 2014 a powerful bomb (IED) blast took place on the first floor of a rented house in the busy Khagragarh locality of Burdwan district in West Bengal. The IED accidentally went off at the time of its making by some members of a banned terrorist organization –Jamat-ul-Mujaheedin of Bangladesh (JMB). The rented house was occupied by the members of JMB, ostensibly for burkha stitching though in reality it was being used for nefarious activity of bomb making, an NIA release said. While some of the accused succumbed to their injuries due to the blast, an accused survived with grievous injuries. The case was initially registered by the West Bengal Police which was subsequently taken over by NIA for investigation. Investigation by NIA revealed a conspiracy by JMB (Jamat-ul-Mujahideen Bangladesh) to radicalize, recruit and provide training in arms and explosives to its members in India as well as to commit terrorist acts and wage war against the Governments of India and Bangladesh. A large number of IEDs, explosives, hand grenades, training videos were recovered during the investigation of the case. The quantum of sentence will be pronounced on August 30, 2019 by the Special NIA Court, Kolkata.
https://www.sentinelassam.com/guwahati-city/three-assam-jihadis-among-19-convicted-by-nia-court/
--------
NIA raids 5 locations in Tamil Nadu's Coimbatore, seizes laptops
Aug 29, 2019
The National Investigation Agency (NIA) on Thursday searched five locations in Tamil Nadu's Coimbatore district, said police.
The raids were in connection with persons suspected to have connections with terror organisations. The action follows a high alert issued in the state last week following intelligence inputs about infiltration by six Lashkar men from Pakistan via the Sri Lanka route.
Five teams of the NIA were carrying out the raids. So far several laptops and pen drives have been seized, an officer said.
The intelligence agencies have warned of planned terror attacks by the infiltrators at places of worship and other vital installations.
https://www.hindustantimes.com/india-news/nia-raids-5-locations-in-tamil-nadu-s-coimbatore-seizes-laptops/story-MTmGE6UKBM4PhBD0hwMwqN.html
--------
Pakistan
'Pakistan isolated due to flawed foreign policy'
Muslim Khan Sabir
August 29, 2019
TAKHT BHAI: Pakistan People's Party (PPP) leader and former senior minister Rahimdad Khan said on Wednesday that Pakistan had become isolated at the international level due to its flawed foreign policy. Speaking at a press conference, he said the Islamic countries were not willing to support Pakistan on the Kashmir issue due to its poor foreign policy. He said the Bhutto family had been striving for the cause of democracy in the country. The leader said the rulers were victimising the opposition and stifling the media. Rahimdad added the people had been exposed to unprecedented price-hike and unemployment. "We have lost Kashmir while the prime minister and his ministers are running the government through Twitter," said PPP leader. He said that PPP workers would take to the streets if anything happened to party Co-Chairperson Asif Ali Zardari. Rahimdad said that the health of Asif Zardari was deteriorating but the government was not providing him health facilities. He resented the propaganda against the Pakistan Muslim League-Nawaz (PML-N) leader Muhammad Nawaz Sharif. Rahimdad Khan said there were no differences among the PPP workers and they should work together to strengthen the party.
https://www.thenews.com.pk/print/518987-pakistan-isolated-due-to-flawed-foreign-policy
--------
Pakistan's permanent OIC rep hands over FM's letter on Kashmir to OIC chief
August 28, 2019
ISLAMABAD: Raja Ali Ejaz, Pakistan's Permanent Representative to the Organization of Islamic Cooperation, called on the Secretary General of the OIC, Dr. Yousef bin Ahmed Al-Othaimeen, on Wednesday in Jeddah and handed over a letter from the Pakistani foreign minister.
The Ambassador briefed Al-Othaimeen on the ground situation in Indian-administered Kashmir which has been under lockdown since August 5 when the Indian government revoked the Muslim majority region's special status and autonomy.
The Secretary General reiterated the OIC's principled position on the issue of Jammu and Kashmir and assured of his full support to Pakistan and the Kashmiris.
"Ambassador thanked the Secretary General for the OIC's strong support and appropriately highlighting the issue of Jammu and Kashmir," said a statement from Ejaz's office.
Full report at:
https://www.arabnews.com/node/1546606/pakistan
--------
Pakistan minister predicts war with India in October-November
Aug 28, 2019
ISLAMABAD: Pakistan railway minister Sheikh Rasheed Ahmed predicted on Wednesday that a full-fledged war with India will possibly occur in October or November.
Addressing an event in Rawalpindi, his home town, Ahmed said the time for a "final freedom struggle for Kashmir" has arrived and warned that war with India this time will be the "last war".
"If United Nations Security Council wanted to solve the Kashmir issue, it would have held a plebiscite in Kashmir by now. The fate of Kashmir will now be decided by the youth of Kashmir. We must stand with the people of the Kashmir Valley," the minister said.
Accusing Prime Minister Narendra Modi of causing disturbance in the Valley, Ahmed said he has brought Kashmir on the brink of destruction. "Pakistan is the only obstacle in front of Modi. Why is the rest of the Muslim world silent over the issue?" Ahmed said.
"Jinnah had assessed the anti-Muslim mindset in India long ago. Those who still think about the possibility of dialogue with India are fools," he said, adding that Pakistan premier Imran Khan's upcoming speech at the UN on September 27 holds vital significance. "We are lucky to have a friend like China standing with us," the minister said.
Earlier, Pakistan foreign minister Shah Mehmood Qureshi accused PM Modi of undermining the spirit of bilateralism between the two neighbours. He told reporters in Islamabad that under the Shimla Agreement, both Pakistan and India were bound to bilaterally resolve the Kashmir dispute.
"Modi should tell the world whether his measures on August 5 (when special status to J&K was scrapped and the state divided into two Union territories) were bilateral or unilateral. It is the Indian prime minister who has undermined the spirit of bilateralism," the foreign minister said.
Full report at:
https://timesofindia.indiatimes.com/world/pakistan/pakistan-minister-predicts-war-with-india-in-october-november/articleshow/70882228.cms
--------
FO asks Kabul to eliminate terrorist hideouts along border
Baqir Sajjad Syed
August 29, 2019
ISLAMABAD: Rejecting Afghan allegation of shelling along the border, the Foreign Office on Wednesday said that Pakistani troops only responded in self-defence when attacked by terrorists based on Afghan soil and asked Kabul to fulfil its commitment for elimination of terrorist hideouts along the Pak-Afghan border.
"As a matter of policy, Pakistan does not fire across the Pak-Afghan border. Cross-border attacks by terrorists on army/FC posts are responded to in self-defence only," a foreign ministry statement said.
The statement was issued in response to a letter written by Afghan Permanent Representative at the United Nations Adela Raz to the president of the United Nations Security Council (UNSC). The Afghan envoy in the letter alleged "continued violations of the territory of Afghanistan by military forces of Pakistan". It further said that these violations were in the form of shelling of districts in eastern parts of Afghanistan; construction of military posts and barriers on Afghan territory; and violation of Afghan airspace by Pakistani military aircraft.
"Pakistan regrets the Afghanistan government's twisting of facts about some recent incidents of firing along the Pakistan-Afghanistan border," the FO said in its rejoinder.
It further said: "As a matter of policy, Pakistan does not fire across Pak-Afghan border. Cross-border attacks by terrorists on army/FC posts are responded to in self-defence only."
The location of these terrorist camps along the border, the FO said, had been formally shared with the Afghan government.
"The Government of Afghanistan had been asked to deploy its forces in these areas to bring it under their effective control," the FO added.
Kabul was asked to address the issue of cross-border sanctuaries in accordance with "mutual understanding on these issues".
Ceasefire violations
Meanwhile, Indian deputy high commissioner Gaurav Ahluwalia was on Wednesday summoned to the Foreign Office for receiving the protest over the latest ceasefire violations by India in which two civilians lost their lives.
Abdul Jalil and three-year-old Nausheen were killed and four others suffered serious injuries in the most recent ceasefire violations by the Indian forces in Nekrun Sector and Chirikot Sectors.
The Indian occupation forces along the LoC and the Working Boundary have continuously been targeting civilian-populated areas with artillery fire, heavy-calibre mortars, and automatic weapons.
Full report at:
https://www.dawn.com/news/1502309/fo-asks-kabul-to-eliminate-terrorist-hideouts-along-border
--------
Visa process for Sikh pilgrims will be completed by Sept 30
August 29, 2019
LAHORE: The Religious Tourism and Heritage Committee (RTHC) has decided to finalise before Sept 30 the process of issuance of visas to Sikh pilgrims from India and around the world to attend the 550th birth anniversary of Baba Guru Nanak in Nankana Sahib. The RTHC meeting chaired by Governor Chaudhry Sarwar was attended by Interior Minister retired Brig Ijaz Shah, provincial ministers and other officials concerned at Governor House on Wednesday.
The committee reviewed arrangements that have been completed for the "International Sikh Convention" scheduled to be held at Governor House on Aug 31. It also finalised strategy and plan of action for the Kartarpur Corridor Project and the birth anniversary of Baba Guru Nanak.
Special shuttle service will be launched from the railway station to the birth place of Baba Guru Nanak.
Directions have also been issued to ensure arrangements for timely completion of the Kartarpur Corridor Project.
The participants were briefed on the convention arrangements such as accommodation, security and food for the pilgrims.
After the meeting, the governor told media persons that the visa process for the Sikh pilgrims would start on Sept 1 and complete by the end of the month. He said work on setting up a "tent city" in Nankana Sahib would begin next week. He said funds had been provided for completion of road from Sucha Sauda to Nankana Sahib and work on the project would begin shortly.
He said a number of Sikh pilgrims would arrive from the UK, the USA and other countries to attend the convention. He said Sikhs would be asked to give suggestions about the corridor project and birth anniversary of their leader. He said the government would consider all the suggestions and implement these.
The governor said the Sikh pilgrims visiting Pakistan would be facilitated in every way.
"Pakistan will complete the corridor project by November regardless of India's willingness to work on it or not," he said. He said Pakistan would not compromise on the rights of minorities residing in Pakistan. "Pakistan is a safe country for the minorities," he said.
The interior minister told the participants that Imran Khan's Kartarpur Corridor Project was a historical one through which Pakistan won the hearts of the Sikhs living across the globe. He said promotion of tourism at religious places was included in the government priorities.
Full report at:
https://www.dawn.com/news/1502250/visa-process-for-sikh-pilgrims-will-be-completed-by-sept-30
--------
JI lends support to government for Kashmir cause
Aug 29, 2019
ISLAMABAD: A Jamat-e-Islami (JI) delegation on Wednesday called on Foreign Minister Shah Mahmood Qureshi and assured full support over the government's Kashmir policy.
The JI delegation was led by party chief Senator Sirajul Haq, who extended full support to government's diplomatic offensive against India over its atrocities in Indian Occupied Kashmir (IOK).
The foreign minister briefed the JI delegation about the latest situation in IOK and the government's efforts to highlight the issue at domestic and international forums.
Both sides agreed that the struggle of the people of Kashmir to get freedom from India had reached a crucial juncture. They also agreed that the recent move of India to abrogate the special status of IOK played vital role in getting international attention for the dispute.
The JI chief made some suggestions to the government on Kashmir issue on the occasion. He said that Kashmir was matter of life and death for Pakistan and hence the government must put it on its priority and expedite efforts for its solution.
Siraj also apprised the foreign minister about the efforts being made by the JI to highlight the Kashmir issue at different levels. He said that JI would continue efforts to inform the world about India's naked aggression against the besieged people of held region.
JI Secretary Information Qaisar Sharif told Pakistan Today that the party fully supports the government's Kashmir policy. He said that Foreign Minister Qureshi had formed Kashmir cell on the advice of his party.
"Siraj sahib also advised the government to add new impetus to the diplomatic offensive on Kashmir. He also asked the government to appoint deputy foreign minister to only look after the Kashmir policy. I do not know whether the government paid any heed to the advice," he added.
He also emphasised the need to take bold and practical steps to stop violation of human rights in the held valley. He said that the entire leadership of Kashmir was thrown into jails and there was complete communication blockade in the region for 23 days. He further said it was need of the hour that the nation stood united to support the Kashmiris.
Full report at:
https://www.pakistantoday.com.pk/2019/08/28/ji-lends-support-to-government-for-kashmir-cause/
--------
South Asia
Taliban's deputy Red Unit commander among 37 killed in Paktika, Paktiya operations
28 Aug 2019
The Afghan security forces killed 37 Taliban militants including the deputy commander of the Red Unit of Taliban in Paktika and Paktiya provinces.
The 203rd Thunder Corps said in a statement that the security forces conducted the operations in Zurmat district of Paktiya and Mata Khan district of Paktika provinces.
The statement further added that the security forces also arrested 3 Taliban militants during the same operations.
Furthermore, the 203rd Thunder Corps said the security forces confiscated 3 Chinese-made Ak-47s, a PKM machine gun, 9 ammunition magazines, a radio set, 5 motorcycles and some other military kits.
The 203rd Thunder Corps also added that the security forces also killed the deputy Red Unit Commander of Taliban during the same operations.
The Taliban group has not commented regarding the operations so far.
https://www.khaama.com/talibans-deputy-red-unit-commander-among-37-killed-in-paktika-paktiya-operations-03783/
--------
Taliban kill 14 people after storming checkpoint in western Afghanistan
28 August 2019
An Afghan official says Taliban insurgents have stormed a checkpoint in western Herat province, killing 14 pro-government militia members.
Police chief spokesman Abdul Ahid Walizada said on Wednesday that seven others were wounded in the Tuesday night attack in Robat Sangi district. He said an unspecified number of Taliban fighters suffered casualties.
Separately, in eastern Nangarhar province, governor's spokesman Attaullah Khogynai said a university professor was killed and two others wounded on Tuesday when a bomb attached to their vehicle detonated in Jalalabad, the provincial capital.
Full report at:
https://english.alarabiya.net/en/News/world/2019/08/28/Taliban-kill-14-people-after-storming-checkpoint-in-western-Afghanistan.html
--------
Airstrikes kill 13 Taliban, ISIS-K militants; destroy multiple caches of weapons
28 Aug 2019
The security forces conducted airstrikes in various restive provinces which killed 13 Taliban and ISIS militants.
The informed military sources said Wednesday that the airstrikes also destroyed a number of caches of weapons.
The sources further added that an airstrike killed 1 Taliban militant in Shah Joi district Zabul.
Similarly, the airstrikes in Qurghan district of Faryab province killed 3 Taliban militants an destroyed a small cache of weapons.
The security forces also conducted an airstrike in Pachri Wa Agam district of Nangarhar province which killed 2 ISIS Khurasan militants.
The sources said another airstrike killed a Taliban militant in Shahid-e Hasas district of Uruzgan province.
The security forces conducted another airstrike in Shindand district of Herat province which killed 2 Taliban militants and destroyed a small cache of weapons.
Full report at:
https://www.khaama.com/airstrikes-kill-13-taliban-isis-k-militants-destroy-multiple-caches-of-weapons-03786/
--------
Deal on US withdrawal from Afghanistan close: Taliban
Aug 29, 2019
KABUL: The Taliban said on Wednesday it was close to an agreement with US officials on a deal that would see US forces withdraw from Afghanistan in exchange for a Taliban promise that the country would not become a haven for international militants.
Negotiations over how to end the 18-year war in Afghanistan have been held in Doha, capital of Qatar, since late last year. The ninth round of talks began last week. "We hope to have good news soon for our independence-seeking nation," said Suhail Shaheen, a spokesman for the Taliban's political office in Doha. US officials engaged in talks with the Taliban were not immediately available for comment.
Two sources with knowledge of the negotiations said the US special representative for Afghanistan, Zalmay Khalilzad, who has been leading the talks, is scheduled to be in Kabul to brief President Ashraf Ghani about the agreement. A senior security official in Kabul said the Taliban and US officials had agreed on a timeline of about 14 to 24 months for the withdrawal of the US forces. Details would be shared with the Afghan government before they were made public, the official said.
Full report at:
https://timesofindia.indiatimes.com/world/south-asia/deal-on-us-withdrawal-from-afghanistan-close-taliban/articleshow/70884602.cms
--------
Peace deal to end Afghan war needs leverage over Taliban
29 August, 2019
Almost 18 years ago in Afghanistan, a lifetime for some of the soldiers fighting there, the U.S. entered its longest war. It did so honorably, after terrorists sheltered by the then-ruling Taliban killed nearly 3,000 people on American soil. It must now strive for an exit that is no less honorable.
In Doha, American and Taliban negotiators are reportedly nearing a deal to end hostilities. This would trade a full withdrawal of U.S. troops for a Taliban commitment to deny terrorists a base from which to launch another major attack. The Taliban would also agree to discuss sharing power with other Afghan factions and to accept a cease-fire, although the details of those promises remain vague.
Broadly speaking, this would be good news. It recognizes the hard reality that the Afghan war cannot be won. After battling the world's most powerful military for almost two decades, the Taliban control more territory today than at any point since their fall from power in 2001. The U.S. has spent more than $840 billion, and at its peak deployed more than 100,000 troops, to achieve a mere stalemate. And the Taliban won't stop fighting unless the U.S. promises that its remaining 14,000 troops in the country will leave.
The exit that's envisaged is right to focus on the chief U.S. interest: preventing the country's use as a haven by terrorists. It's good that the U.S. has helped expand the liberties enjoyed by many Afghans — particularly women — but remember that those freedoms are still far more limited in the countryside and in areas not controlled by the government. A stable power-sharing agreement might leave progress, such as it is, relatively intact. Under conditions of peace, and removed from the taint of Western influence, ordinary Afghans might have a better chance of preserving their gains.
The question then is how best to achieve such stability.
Reports suggest President Trump wants to pull out American forces before the 2020 election. This would be wrong. A schedule tied to the U.S. political calendar would encourage the Taliban to drag out talks and then seize power outright. This could start a civil war like the one that followed the Soviet withdrawal in 1989. In the subsequent chaos, there would be space for groups such as al-Qaeda to take root.
The U.S. should instead try to preserve as much leverage as possible, for as long as possible. The most important factor is troop strength. Some U.S. forces (such as those engaged in training, as opposed to counterterrorism) can be brought home soon, but others should remain until the Taliban have shown they can keep a cease-fire, have agreed to a power-sharing framework and, preferably, have started to implement it. A smaller number of U.S. commandos, combined with airpower and local allies, should resist the spread of al-Qaeda and Islamic State while intra-Afghan talks proceed.
Money is another source of leverage. Any Afghan government will need generous financial assistance, not least to buy loyalty. Taliban commanders recognize this; some have suggested that if the U.S. withdraws its tanks, it would be welcome to return with bulldozers and cranes. U.S. negotiators should be clear that any attempt to impose the Taliban's will by force, or to suppress women and minorities, would be met with a swift cutoff of all such assistance.
The U.S. and its allies should continue to give financial support to any legitimate government and its military, and to Afghan civil society, news media and education. Civilian aid has always been the least of the U.S.'s burdens in Afghanistan. Trump's State Department has disbursed less than $3 billion in total. Slashing that assistance now would seriously erode the progress ordinary Afghans have made since 2001.
Finally, the U.S. must bring its diplomatic leverage to bear. Pakistan, Saudi Arabia and the Gulf states should be urged not to promote local proxies and disrupt the intra-Afghan peace process. China and Iran, despite frictions on other fronts, need to be engaged. Both are interested in getting the U.S. out of Afghanistan, preventing the spread of extremism and restoring stability in the region. All these parties should be brought into the process and given a stake in the outcome.
The U.S. can't afford to be naive. It should work with Pakistan and Central Asian states to develop "over-the-horizon" capabilities — the ability to strike at terrorist targets from just beyond Afghanistan's borders using airpower and special forces. Ideally, the U.S. would continue to share intelligence with Afghan commando forces and perhaps even eventually reestablish a counterterrorism presence within the country. In any event, it will need the ability to disrupt al-Qaeda and Islamic State from afar.
Full report at:
https://theprint.in/opinion/peace-deal-to-end-afghan-war-needs-leverage-over-taliban/283681/
--------
Afghanistan expects US-Taliban update soon as deal nears
Aug 28, 2019
Afghanistan's government expects the U.S. envoy negotiating with the Taliban on ending America's longest war to visit Kabul "in one or two days" to share developments in the talks that continue in Qatar, a presidential spokesman said Wednesday.
Intra-Afghan talks on the country's political future are meant to follow a U.S.-Taliban deal, and spokesman Sediq Sediqqi warned that if the Taliban continue to reject discussions with the Afghan government "that would be their mistake."
A Taliban spokesman said Wednesday the insurgent group and U.S. envoy Zalmay Khalilzad were close to a final agreement on ending nearly 18 years of fighting. The two sides have held nine rounds of talks over the past year.
A State Department spokesperson said Khalilzad and his team have made progress on advancing a peace process and negotiations are proceeding but there was no estimate for how long it might take to "close out" remaining issues. The person was not authorized to discuss the negotiations and spoke on condition of anonymity.
The Taliban, which now control roughly half of Afghanistan and are at their strongest since their 2001 defeat in the U.S.-led invasion, have dismissed the Afghan government as a U.S. puppet.
The uncertainty around the U.S.-Taliban discussions, which focus on a troop withdrawal in exchange for Taliban guarantees that Afghanistan will no longer be a haven for global terror groups, have many Afghans wondering what comes next.
Afghan President Ashraf Ghani has insisted that the presidential election set for Sept. 28 must go ahead as planned to give the government a strong mandate in negotiations with the Taliban, but some candidates and many Afghans question whether the vote will take place or be swept aside in a U.S.-Taliban deal.
Presidential spokesman Sediqqi insisted that the election will not be delayed, calling it a "red line."
He also said the Taliban are a small group and cannot stand against a nation of more than 30 million people, and the people want the current Islamic republic and not an Islamic emirate — the Taliban's name for its self-styled government.
"We want the fighting to end. It would be very good for the Taliban to accept this reality," Sediqqi told reporters.
The U.S. and NATO formally concluded their combat mission in 2014 but some 20,000 American and allied troops remain, conducting strikes against the local affiliate of the Islamic State group and the Taliban and working to train and build the Afghan military.
The Taliban want all foreign forces to leave the country, but the prospect of a rapid U.S. troop withdrawal has created widespread concern that another civil war in Afghanistan could follow as various armed parties jostle for power.
Sediqqi said Afghans don't want U.S. forces in the country forever but "for the time being there is a need" to support local forces. A troop withdrawal would be based on conditions on the ground, he said, but gave no timeline.
President Donald Trump, who wants to bring home at least some of the 13,000 troops he says remain in Afghanistan before next year's election, has said it was "ridiculous" that U.S. troops have been in the country for almost 18 years but acknowledged that Afghanistan remains dangerous and "we have to have a presence."
In a speech on Tuesday, Secretary of State Michael Pompeo said Trump's guidance was this: "We want to get our folks home as fast and in as large numbers as we can, and we want to make sure that never again is terror struck on the United States from that soil. I believe we can and will accomplish both of these."
Afghanistan was the world's deadliest conflict in 2018, and the United Nations has said more civilians died there last year than in the past decade. Over 32,000 civilians have been killed in Afghanistan in the past 10 years.
The violence continues. Taliban insurgents on Tuesday night stormed a checkpoint in western Herat province and killed 14 pro-government militia members, police chief spokesman Abdul Ahid Walizada said Wednesday. He said seven others were wounded in Robat Sangi district and that an unspecified number of Taliban fighters suffered casualties.
Full report at:
https://abcnews.go.com/International/wireStory/taliban-storm-checkpoint-western-afghanistan-killing-14-65234367
--------
The Real Risks of Allowing Terrorist Safe Havens
By Hal Brands
August 27, 2019
For nearly two decades, the fundamental premise of America's counterterrorism strategy has been to prevent extremist groups from establishing territorial safe havens — spaces in which they train and plot, free from interference. With a prospective U.S. withdrawal from Afghanistan on the horizon, General David Petraeus warned recently that a precipitate pullout could allow al-Qaeda or the Islamic State to rebuild "a terrorist platform." A growing number of experts have argued, however, that a preoccupation with safe havens is really an unhealthy obsession that produces unnecessary — and unending — military crusades.
Full report at:
https://www.bloomberg.com/opinion/articles/2019-08-27/the-real-risks-of-allowing-terrorist-safe-havens
--------
North America
US threatens those participating in Damascus int'l exhibition with sanctions
Aug 29, 2019
The US has threatened sanctions against the firms attending an international trade exhibition Syria, in what Russia and China have slammed as an attempt to undermine efforts to rebuild the Arab state, which is rising from the ashes of eight years of Washington-backed militancy.
In a Wednesday statement posted on Twitter, the US Embassy in Syria, which closed the mission early in the country's eight-year-long conflict, reiterated "warnings" that any foreign company doing business with the government of the Syrian President Bashar al-Assad "is exposing themselves to the possibility of US sanctions."
It said it was "unacceptable and inappropriate" for businesses and individuals to participate in the 61st Damascus International Fair.
On its Facebook page, the embassy also urged members of the public who have information on any businesses or individuals who planned to take part in the trade fair to email the US Department of Treasury with the information.
The warning came as Damascus is hosting the annual exhibition from August 28 to September 6.
The event was suspended after the conflict broke out in 2011, but resumed in 2017.
According to Syria's official news agency (SANA) some 38 countries have participated in the trade fair, which aims to encourage foreign investment to help the war-ravaged country restore its basic infrastructure.
US attempts harmful to Syria's unity: Russia
Russia, a key ally of Damascus, reacted to the new US threats, saying Washington is attempting to sabotage the event and undermine the reconstruction of Syria.
Washington's "blatant attempts to undermine the Syrian leadership's reconstruction efforts are harmful to Syria's unity, sovereignty and territorial integrity," the Russian Foreign Ministry said in a statement on Tuesday.
Russian Foreign Minister Sergey Lavrov also reacted to the US's threats.
"It is a familiar rhetoric we hear in respect of Syria and a number of other countries which have their own stance rather than dance to someone else's tune," said the Russian top diplomat said Monday.
China stresses support for Syria reconstruction
Meanwhile, China's ambassador to Damascus, Feng Biao, stressed his country's support for reconstruction of Syria, saying the US threats to impose sanctions on participants at the Damascus fair would not deter Chinese companies from taking part.
"Damascus international fair is considered as a source of power for the Syrian people and a window to develop Syria's economy," Feng said in an interview with the state news agency SANA late Tuesday, adding that 58 Chinese companies will take part in the exhibition this year.
China has said it would help with reconstruction efforts in Syria, which has seen massive destruction as a result of eight years of armed conflict.
Earlier in June, Chinese Foreign Minister Wang Yi voiced Beijing's support for Syria's sovereignty and territorial integrity and its fight against terror, saying China would help with reconstruction efforts in the Arab country.
Back in March, Chinese Assistant Foreign Minister Chen Xiaodon held a meeting with the Syrian President Assad in Damascus, where the two sides affirmed the need to bolster coordination between China and Damascus in "political, military, economic, cultural, and technological" fields.
Assad said some hostile powers were waging the new war against Syria by resorting to such methods as "boycotts, withdrawal of ambassadors, economic siege, and the use of terrorism."
https://www.presstv.com/Detail/2019/08/29/604759/Syria-exhibition-Damascus-US-warnings-Russia-China
--------
US and Taliban could be forced into awkward alliance to take out ISIS in Afghanistan
Aug 29, 2019
In Afghanistan, the enemy of my enemy is my friend -- sort of
It may have seemed inconceivable 18 years ago following the September 11 terrorist attacks and the invasion of Afghanistan, but the United States is inching closer to a peace agreement with the Afghan Taliban, the group that provided safe haven for the Al Qaeda terror group responsible for the attack.
Any peace agreement reached would require the United States being on the same side as the religious extremist group to fight a common enemy: The Islamic State.
A negotiated settlement to end America's longest war and bring U.S. troops home will not be easy, and an alliance between the former foes will only be feasible if the Taliban agrees to talks with the Afghan National Government and eventually enters into a power-sharing agreement. This coalition would incorporate Taliban insurgents into the Afghan National Army to fight against the Islamic State franchise in Afghanistan known as the Islamic State in Khorasan.
Although ISIS lost its territorial Caliphate in Iraq and Syria, the group has splintered and remains a threat around the region with several local franchises sprouting up, including in Afghanistan.
ISIS claimed responsibility this month for one of the deadliest suicide attacks in years, blowing up a wedding and killing 63 people while wounding nearly 200. The Taliban has been responsible for deadly attacks even while it negotiates with the U.S.; however, the group condemned this attack.
Former Ambassador Zalmay Khalilzad, who is the U.S. envoy for peace talks with the Taliban, asserted that the attack proves a peace agreement with the Taliban is imminently necessary. The Taliban demand a timetable for the withdrawal of all U.S. and Western troops from the country. There are currently more than 14,000 U.S. troops in Afghanistan and nearly 17,000 overall serving under NATO's Resolute Support Mission. The U.S. has offered a proposal to withdraw troops and the best way to accomplish this is to have peace talks between the Taliban and the Afghan government.
But what might a tacit alliance or cooperation between the U.S. and Taliban actually look like?
"It might be more plausible that each will fight ISIS in its own way, perhaps with a degree of de-confliction. This also might be sufficient, since the Taliban and ISIS are already intensively at war with each other on more or less a daily basis," Johnny Walsh, senior expert on Afghanistan for the United States Institute of Peace, told Fox News.
It certainly seems as if the old adage "the enemy of my enemy is my friend" plays out in Afghanistan.
"Last year, the Taliban essentially eradicated one of ISIS' two main contingents in Afghanistan, by surrounding it before it surrendered to the Afghan government. This at least shows the ability of each force to contribute to a common goal, even if they do not literally "cooperate" and are deeply divided on other issues," Walsh added.
If the U.S. and the Taliban strike a deal, ISIS will likely play the role of spoiler and could also inspire disaffected Taliban insurgents who may feel betrayed by a peace agreement with the U.S. to defect and join ISIS ranks. U.S. officials remain divided over the extent ISIS in Afghanistan poses. It's unlikely the Khorasan group can coordinate and stage a 9/11-style attack on American soil, but with a fledgling government that doesn't control its entire population, ISIS can further destabilize the country and keep Afghanistan in a constant state of conflict renewal.
One of the major concerns surrounding reconciliation between the Afghan government and the Taliban is the durability of the peace agreement. Experts and policymakers across the U.S. and Afghan society are skeptical that the Taliban will credibly commit to peacefully integrating into the national government and abandon their armed resistance.
Beyond joining the U.S.-Afghan government coalition to fight ISIS, the Taliban must also commit to several other preconditions.
First, for the U.S. to withdraw its forces from Afghanistan, the Taliban must renounce Al Qaeda and commit to keeping Afghanistan free of terrorist activity. While the Taliban has pledged that Afghanistan will not become a hotbed for terrorism, the U.N. released a report in April 2018 that outlined the Taliban's continued cooperation with Al Qaeda given the strong historical link between the groups.
"The Taliban has a long history of working alongside Al Qaeda, but the group has tried to reassure the U.S. that it is done with Al Qaeda and will counter Islamic State. Of course, the notion that the U.S. will now delegate counterterrorism responsibilities to the Taliban is deeply ironic," Max Abrahms, professor of political science at Northeastern University, told Fox News.
The Taliban and ISIS are merely organizational rivals operating for control of the same territory rather than bitter enemies who share divergent world views. The Taliban refused to pledge alliance to the Islamic State Caliphate and even the flagrantly sectarian violence perpetrated by ISIS crosses the line of brutality for the Taliban, Walsh explained.
The Taliban must also enter into an intra-Afghan dialogue with the government in Kabul. Thus far, the Taliban has refused to talk with the elected Afghan National Government, believing the Kabul government is merely a puppet of U.S. and Western imperial interests.
The Taliban must also commit to upholding women's and minority rights, two of the most significant gains achieved by Afghans since the Taliban were deposed in December 2001. This has justifiably caused deep anxiety among Afghan women, who fear a return to the archaic and oppressive policies that the Taliban implemented when the group ruled Afghanistan from 1996 to 2001.
"Women's participation is important in any peace process, but never more than in Afghanistan, where the Taliban are notorious for denying women rights, and there has been extraordinary progress on women's rights since the fall of the Taliban in 2001—progress that could easily be lost," Heather Barr, senior researcher on women's rights at Human Rights Watch, told Fox News.
In order to have a lasting peace and one that maintains the human rights of all groups, the Taliban must engage with the Afghan government. "The way to ensure that women and other under-represented groups have a say in the process is through them being included in an Afghan government delegation," Barr added.
Initial negotiations between the U.S. and Taliban began in 2012 during the Obama administration and have ramped up during the Trump presidency. Both sides are eager to reach a deal by an unofficial September 1 deadline and must agree to a cease-fire to end what many call the forever war.
Full report at:
https://www.foxnews.com/world/us-taliban-awkward-alliance-isis-afghanistan
--------
US sanctions Iranian networks connected to government and military
Aug 29, 2019
The United States imposed new sanctions on Iran on Wednesday, hitting two networks that it says helped boost Tehran's nuclear programme and evade financial measures to benefit the government and military.
One of the networks used a Hong Kong-based front company to avoid sanctions and target US technology and components on behalf of people tied to Iran's government and its Islamic Revolutionary Guard Corps, the US Treasury Department said in a statement.
The other network obtained aluminium alloy products controlled by the Nuclear Suppliers Group, a body that oversees the export of goods that can be used for nuclear weapons manufacturing, on behalf of companies owned or controlled by Iran's defence ministry, the department said.
The US Treasury Department also slapped sanctions on individuals connected to the two networks.
The move is part of a US campaign to raise economic pressure on Tehran over its nuclear program.
Washington ditched a 2015 nuclear deal with Iran and five other countries, and has ratcheted up sanctions on Tehran, including imposing penalties on Iran's Foreign Minister Mohammad Javad Zarif.
The minister says he is unaffected by the sanctions.
On Monday, US President Donald Trump said at a news conference that he would be open to meeting with Iran's President Hassan Rouhani. On Thursday, Mr Zarif said that Iran would only be interesting in meeting for talks with Washington if it ceased it's "economic terrorism" against them and observed the 2015 nuclear deal.
"The United States is engaged in an economic war against the Iranian people and it won't be possible for us to engage with the United States unless they stop imposing a war and engaging in economic terrorism against the Iranian people," Mr Zarif told reporters in Kuala Lumpur.
"So if they want to come back into the room there is a ticket that they need to purchase and that ticket is to observe the agreement," he said, referring to the 2015 nuclear deal.
Mr Rouhani on Wednesday called on the Iranian people to overcome the "economic war" but added that his government would try to use diplomacy to try and solve the standoff despite its distrust of Mr Trump.
Mr Rouhani also said on Tuesday there would be no talks with the United States until all sanctions on Tehran were lifted.
Iran, which has slowly been breaching the nuclear deal in retaliation for US sanctions, has threatened further violations in early September unless it receives sanctions relief.
Iranian government spokesman Ali Rabie said on Wednesday: "Taking into account Donald Trump's personal traits, we don't trust him; however, Iran has never abandoned diplomacy but we are determined to pursue it as an equal [of the United States]," state TV reported.
In Washington, U.S. Defense Secretary Mark Esper said a U.S.-led maritime security initiative in the Gulf had started.
So far, Britain, along with Australia and Bahrain, have joined the United States in a move to protect merchant vessels following Iran's seizure of a British oil tanker in the Strait of Hormuz in July.
Mr Esper said that the presence of the United States and its allies in the region had so far deterred Iran from further action.
Full report at:
https://www.thenational.ae/world/mena/us-sanctions-iranian-networks-connected-to-government-and-military-1.903974
--------
US defence chief: Iran has been deterred but crisis not over yet
Joyce Karam
Aug 29, 2019
US Defence Secretary Mark Esper told a press briefing on Wednesday that Iran's destabilising behaviour had been deterred but that the crisis and tension in the region wasn't over yet.
Speaking from the Pentagon in the first press briefing for a US defence secretary in a year alongside chairman of the joint chiefs of staff marine general Joseph Dunford, Mr Esper said the US wants to engage diplomatically with Iran to find a path forward even amid the current tension in the Gulf.
"I'm not sure I'm ready to call the crisis over yet, but so far, so good," he said.
The US defence chief appeared confident, however, that current US measures such as military enforcements and forming a maritime coalition have deterred Iran.
"Further bad provocative behaviour has been deterred. We want to talk with Iran and talk about a diplomatic path forward."
Mr Esper said the US-led maritime coalition would serve as an extra deterrent against Iran, adding that he expected more countries to join the alliance, which is also known as the Sentinel Programme.
So far, the United Kingdom, Bahrain and Australia have joined, while France and Germany have declined.
The New York Times reported on Wednesday that a secret US cyberattack on Iran in June wiped out a critical database used by Iran's paramilitary arm to plot attacks against oil tankers. It also degraded Tehran's ability to covertly target shipping traffic, the paper said, at least temporarily in the Gulf waters.
The report, quoting senior US officials, said Iran was still trying to recover information destroyed in that attack and restart some its computer systems — including military communications networks that were taken offline.
Although Iran has not escalated its attacks in response to the June incident, it has been "continuing its cyberoperations against the United States government and American corporations at a steady rate", the Times said.
Asked about Turkey, Mr Esper said the US would consider allowing Turkey back into the F-35 program but only if they return to Russia the S-400 missile defence system that was delivered this summer.
"It's either the F-35 or the S-400. It's not both. It's not park one in the garage and roll the other out," Mr Esper said.
The US officially expelled Turkey from the F-35 jets consortium on July 17 in direct response to Ankara's acquisition of the S-400 Russian missile defence system.
Turkey had been a member in the F-35 consortium since 2002, alongside the United Kingdom, Italy, the Netherlands, Canada, Turkey, Australia, Norway and Denmark. With the expulsion, it will lose training, imports, and access to more than 100 F-35 aircraft due to be delivered from Lockheed Martin.
Full report at:
https://www.thenational.ae/world/the-americas/us-defence-chief-iran-has-been-deterred-but-crisis-not-over-yet-1.903889
--------
Europe
Former Saudi justice minister talks importance of dialogue at European event
28 August 2019
For the first time, an Islamic organization participated in the annual Meeting for Friendship Among Peoples conference in Rimini, Italy. More than 6,000 European leaders and young people, including the President of the European Parliament, heard from the Muslim World League (MWL) about its commitment to intercultural dialogue as the method to achieve tolerance among peoples.
Mohammed Bin Abdul Karim Al-Issa, secretary general of MWL, addressed the audience, speaking about Islam and social issues. He affirmed MWL's commitment to uphold the principles of dialogue outlined in the organization's Charter of Makkah.
Muslim World League
✔
@MWLOrg_en
HE Dr. #MohammadAlissa spoke to more than 6,000 European leaders & youth at the 40th annual Rimini Meeting for Friendship Among Peoples, engaging on the most pressing social issues of today.
View image on Twitter
91
9:45 AM - Aug 27, 2019
Twitter Ads info and privacy
21 people are talking about this
The Charter, published in May, offers Muslims around the world guidance on principles that speak to the true meaning of Islam. The document states that "civilized cultural dialogue is the most effective way to achieve tolerance and understanding, deepen community ties, and overcome obstacles to coexistence."
Muslim World League
✔
@MWLOrg_en
At the 40th annual Rimini Meeting for Friendship Among Peoples, HE Dr. #MohammadAlissa affirmed MWL's commitment to upholding the principles of dialogue outlined in the #CharterofMakkah.
View image on Twitter
51
5:15 AM - Aug 27, 2019
Twitter Ads info and privacy
See Muslim World League's other Tweets
The Muslim World League is an international non-governmental Islamic organization based in Mecca, Saudi Arabia. Founded in 1962 by Crown Prince Faisal Bin Abdul-Aziz, MWL represents the fifty states of the Islamic world. The Kingdom of Saudi Arabia is the leading contributor member of the Muslim countries funding MWL.
Al-Issa served as Minister of Justice in the Kingdom from 2009 to 2015. The Meeting for Friendship Among Peoples, held annually since 1980, is run by the Catholic organization Communion and Liberation.
https://english.alarabiya.net/en/News/world/2019/08/28/Former-Saudi-justice-minister-talks-importance-of-dialogue-at-European-conference-.html
--------
Russia in talks to produce AK assault rifles in Saudi Arabia
Aug 28, 2019
Russia is planning to sign an agreement with Saudi Arabia to mass produce AK-103 automatic rifles in the kingdom, a top Russian military official has confirmed.
Dmitry Shugaev, head of the Federal Service of Military-Technical Cooperation, made the announcement on the sidelines of the MAKS 2019 international air show in Russia's Zhukovsky.
He told reporters on Wednesday that Russia was already delivering the assault rifles that Saudi Arabia has purchased in previous contracts and said he was looking forward to begin the construction work for a production facility inside the kingdom as well. The contract is part of a deal the two sides signed two years ago as part of the Riyadh regime's efforts to purchase and domestic-produce weapons and reduce the kingdom's heavy reliance on foreign arms deals.
Russia and Saudi Arabia are also reportedly discussing a possible sale of the advanced S-400 Russian air defense system, a deal that is likely to raise eyebrows in Washington if finalized.
Saudi Arabia currently relies on mostly American weapons. In 2017 alone, the kingdom welcomed US President Donald Trump on his maiden visit by signing a whopping $110 billion arms deal with his administration.
Full report at:
https://www.presstv.com/Detail/2019/08/28/604732/Russia-Saudi-Arabia-Shugaev-AK103-rifle
--------
Turkish foreign minister due in Oslo for official visit
Nilay Kar Onum
29.08.2019
Foreign Minister Mevlut Cavusoglu is to start an official visit to Norway's capital Oslo on Thursday at the invitation of his counterpart Ine Eriksen Soreide.
In a written statement, Turkey's Foreign Ministry said all aspects of bilateral relations, as well as opportunities for further enhancing cooperation between Turkey and Norway, will be discussed during the two-day visit.
Regional and international issues will also be discussed during his stay, the statement said.
Cavusoglu is also to meet with Turkish citizens and businesspeople, it added.
https://www.aa.com.tr/en/europe/turkish-foreign-minister-due-in-oslo-for-official-visit/1567838
--------
Sweden: Islamophobic politician expelled from her party
Atila Altuntas
28.08.2019
An Islamophobic politician was expelled from Left Party in Sweden as the politician's views on religion contradicted with party policy, said the secretary-general in a press conference on Wednesday.
Secretary-General of Left Party Aron Etzler said the politician Amineh Kakabaveh's acts and Islamophobic rhetoric "seriously" harmed the confidence of the party.
"She [Kakabaveh] claimed that an Islamic caliphate was founded in Swedish suburbs. She shared in her social media account a fake propaganda news made by the racists about Islam. Also, she wants the ban of religious symbols in schools," Etzler added.
Kakabaveh, who is Iranian-origined, had also submitted motions to the parliament repeatedly, proposing the removal of PKK from the terror list.
She had shared the fake Islamophobic video in 2016, which was uploaded to the internet by a Norwegian racist group in 2014.
Kakabaveh had received a warning from her party over the issue and her party membership and lawmaker status was suspended for a month.
But, she continued her Islamophobic rhetoric and acts which resulted in her expulsion from the party.
Full report at:
https://www.aa.com.tr/en/europe/sweden-islamophobic-politician-expelled-from-her-party/1567558
--------
Turkey, Belarus seek to boost bilateral ties: Cavusoglu
Diyar Guldogan
28.08.2019
Turkey and Belarus are working together to further enhance the bilateral relations, the visiting Turkish top diplomat said on Wednesday.
"We have been working together to further develop our relations in line with the goals that our presidents have set after mutual visits and negotiations," Foreign Minister Mevlut Cavusoglu said at a news conference alongside his Belarusian counterpart Vladimir Makei in the capital Minsk.
Cavusoglu said Turkey and Belarus formed a joint working group on trade.
The official met with representatives of the Turkish business community late Tuesday, he said, adding: "We will work together to get more Turkish investment [in Belarus]".
Cavusoglu also said the two countries want to cooperate on the areas of defense, culture and education.
Makei, for his part, said, Turkey is a "very important" partner for Belarus.
He added the top diplomats discussed the cooperation, economy and international security.
Ahead of bilateral meeting with Makei, Cavusoglu was received by Belarus' President Alexander Lukashenko.
"We have excellent relations with friendly Belarus. We will carry our relations further with this visit," Cavusoglu said on Twitter.
Full report at:
https://www.aa.com.tr/en/europe/turkey-belarus-seek-to-boost-bilateral-ties-cavusoglu/1567252
--------
Southeast Asia
Lawyers divided over Sisters in Islam's Muslim status
28 Aug 2019
SHARIAH and human rights lawyers are split over the high court's decision yesterday to dismiss an application by Muslim women's advocacy group Sisters in Islam (SIS) to challenge a fatwa by the Selangor religious authorities declaring it deviant.
The civil court ruled that it did not have jurisdiction to hear the bid and said the move to challenge the fatwa should have been referred to the shariah court instead.
https://www.themalaysianinsight.com/s/179279
--------
In Merdeka message, Christian Federation urges govt to rise against extremism, religious rhetoric
28 August 2019
BY KENNETH TEE
KUALA LUMPUR, Aug 28 — The Christian Federation of Malaysia (CFM) today implored government leaders to rise up and spearhead a concerted effort to stamp out extremist and religious rhetoric in the country.
Its chairman Archbishop Julian Leow Beng Kim said Malaysians cannot afford to be rent asunder by those who threaten the peace and harmony in a nation of diverse people, cultures and religions as the government has enunciated a new vision of shared prosperity for Malaysia.
"If this vision is to be realised to benefit all Malaysians including our indigenous people and the poor and marginalised, we need to major on the majors and not labour on the minors.
"Our leaders must rise up strongly and courageously spearhead a concerted effort to stamp out extremist communal and religious rhetoric, hate speeches before hearers are incited to commit criminal acts that undermines peace and public order," he said in CFM's Merdeka Day and Malaysia Day message.
Leow, who is also the Roman Catholic archbishop of Kuala Lumpur, said enforcement agencies nationwide must not shy away from their responsibilities in maintaining the peace of the nation.
"Already the exuberance and hope which buoyed us up only a mere 15 months ago after GE14 is giving way to disappointment, dismay, distrust and discontent and racial and religious tensions which jeopardise the unity which we need to take our nation forward," he added.
He however commended the government's effort to put in place policies that gave meaning to aspirations for good governance and the rule of law, adding that more was needed to be done to realise the administration's reform agenda.
Yesterday, Leow denied an accusation by a coalition of Malay-Muslim groups that it is seeking to place as many Christians as possible among the country's political leadership.
He categorically refutes the "spurious" claim made by Ummah chairman and Ikatan Muslim Malaysia (Isma) president Aminuddin Yahya in his opening speech during the National Ummah Unity Convention on Sunday.
In the opening speech, Aminuddin alleged that one of CFM's resolutions is to place as many Christians as possible in national leadership positions, as part of an evangelical drive.
He had also named Christian evangelism as one of the major threats to the majority Malay-Muslim community along with liberalism and human rights, and accused Christian evangelists of becoming more brazen in spreading their beliefs to Muslims.
Full report at:
https://www.malaymail.com/news/malaysia/2019/08/28/christian-federation-urges-govt-to-rise-against-extremism-and-religious-rhe/1785063
--------
Mujahid: Govt ready to meet PPMM over inheritance issue
25 August 2019
PARIT BUNTAR, Aug 25 — The Government is ready to meet the Malaysia Muslim Lawyers' Association (PPMM) to discuss proposals on state enactments on the administration and division of inheritance be placed under the jurisdiction of the Syariah Court.
Minister in the Prime Minister's Department Datuk Seri Mujahid Yusof said the proposal is in accordance with the needs of Muslims.
"We know the issue of inheritance division or faraid is only practised by Muslims and it is among the religious requirements, yet when we want to pursue the matter, it is not filed with the Syariah Court but it is filed with the Civil Court and it has raised concerns," he said.
Mujahid told reporters after launching the 30-kilometre Kayuhan Rahmah Merdeka which attracted 200 participants and the Kerian District Cycling Club at Bagan Tiang hall near here today.
He was commenting on a PPMM statement on August 23 which proposed states amend their enactments on administration and division of inheritance for Muslims to be placed solely under the jurisdiction of Syariah Court.
Currently in all states except Sabah, the Syariah Court has only jurisdiction to determine the distribution of inheritance to the beneficiaries while the Civil Court resolves issues related to the administration of inheritance for Muslims,
In another development, Mujahid expects the Rahmatal Lil Alamin programme to see success in 2020 after it is widely promoted throughout the country.
Mujahid said based on the programme campaign including the Rahmah programme, more than 20,000 people had been informed on the policy via Rahmah programme, Syariah Maqasid series, Rahmah ambassadors and campus tours.
Full report at:
https://www.malaymail.com/news/malaysia/2019/08/25/mujahid-govt-ready-to-meet-ppmm-over-inheritance-issue/1784058
--------
IGP: Attempt to destabilise ruling coalition after govt change 'normal'
28 August 2019
BY KENNETH TEE
KUALA LUMPUR, Aug 28 — Inspector-General of Police Datuk Seri Abdul Hamid Bador said today attempts to weaken the winning party in a general election were normal, adding that such situation was expected when there was a change in government.
Abdul Hamid also cautioned against twisting his remark, after he was asked to clarify a statement he made during an interview with Hong Kong-based press South China Morning Post recently.
"I am not accusing anyone, but I said it is normal for things like that to happen," he was quoted saying by local English daily The Star.
"When there's a change of government, the deposed party will try to weaken the one which won (the election).
"That's all, it's as simple as that. Don't twist it," he added, referring to his remark.
Yesterday, Abdul Hamid was quoted accusing Opposition parties for attempting to destabilise the Pakatan Harapan government, amid a rise in as racial and religious tensions in Malaysia.
The top cop also issued a warning last week, saying that anyone found to be playing on racial sentiments and inciting religious sensitivities will be arrested without warning.
In the same article, Prime Minister Tun Dr Mahathir Mohamad's media advisor Datuk A. Kadir Jasin also said there is a decisive need for the authorities to act against those who misuse social media, such as arresting individuals for inflammatory posts online and closing down sites.
He warned of the situation taking a "dangerous" turn should it remained unchecked, and echoed Abdul Hamid's sentiments by fingering the Opposition parties of exploiting such issues to garner Malay-Muslim support.
Full report at:
https://www.malaymail.com/news/malaysia/2019/08/28/igp-attempt-to-destabilise-ruling-coalition-after-govt-change-normal/1785116
--------
Arab World
Saudi king expresses 'extreme irritation' with UAE: Sources
Aug 29, 2019
Saudi King Salman has expressed "extreme irritation" with the UAE's recent stances, especially on the Yemen war, the latest in a series of signs that a fissure in the Riyadh-Abu Dhabi alliance is widening.
The king has made the unusual comments about Saudi Arabia's closest partner at his Mecca palace on August 11 in a conversation with fugitive ex-president of Yemen Abd-Rabbu Mansur Hadi, Reuters reported on Wednesday, quoting three sources, including two Yemenis, as saying.
Cracks started to appear in the Saudi-UAE alliance last month, when the United Arab Emirates announced the pullout of most of its forces from the Yemen "quagmire" in a "face-saving" decision that deeply upset its Saudi allies.
The Emirati move has reportedly greatly upset Riyadh. According to reports, Saudi Arabia relied greatly on Emirati forces in advancing its war in Yemen, with Abu Dhabi maintaining a fragile network of mercenaries and tribal militia to fight for the coalition.
However, the Reuters' report argues that the division will not be restricted to the Yemen crisis or bilateral relations; it rather "could undermine [US President Donald] Trump's 'maximum pressure' push against Tehran, damage Israeli-Palestinian peace efforts, and reverberate in other theaters of conflict."
But Emirati officials seem serious about their decision, as they know the Yemen war is an "unwinnable" one, and that they seek to improve their international image and introduce the UAE as a "peacemaker," the report said.
"The UAE wants to be seen as the small country that facilitates peace and stability rather than an appendage to a triumphant expansionist Saudi," the report quoted a source familiar with the government's thinking as saying.
With UAE troops out, command of the fractious Yemeni forces is passing to Saudi Arabia. People familiar with the matter said Saudi officers had taken charge at the two main Emirati bases on the Red Sea, at Mokha and Khokha.
Saudi Arabia and its allies started the war on the Yemeni nation in March 2015 to reinstall former president Hadi, who resigned from presidency and fled to Riyadh in January 2015 amid popular outcry over corruption and mismanagement of the economy. Houthi Ansarullah fighters then took over state matters to prevent the country from descending into chaos.
https://www.presstv.com/Detail/2019/08/29/604741/Saudi-UAE-fissure-alliance-King-salman-upset-yemen
--------
Syrian rebels push back against army advances in Idlib
AUGUST 27, 2019
BEIRUT (Reuters) - Syrian rebels on Tuesday launched a wide-scale attack against a five-month Russia-backed Syrian army campaign aiming to take back the opposition's last major bastion, opposition officials, rebels and residents said.
The push-back comes as Turkish President Tayyip Erdogan meets Russian President Vladimir Putin in Moscow, where Ankara, a major rebel backer, is expected to ask Russia to rein in Syrian army advances in the northwest.
The rebel counter-attack sought to abort a push north from Khan Sheikhoun, which Syria's Russia-backed army seized with the help of Russian ground troops last week, towards the rebel-held city of Maarat al-Numan.
Foreign Minister Sergei Lavrov acknowledged that Russia had military personnel on the ground in Idlib province after his country initially downplayed its direct military role in the campaign that began in April.
The Russian military have in the last few weeks sent more special forces that helped break months of stalemate on the frontlines, where rebels had been holding back the army from major advances, according to Western intelligence sources.
Taking Maarat al-Numan in southern Idlib would take the Syrian army into densely populated rebel held parts of Idlib province, where millions of people who fled fighting elsewhere in Syria have taken refuge.
The northwest offensive has prompted warnings by the United Nations and aid agencies of a new humanitarian crisis, with hundreds of thousands of people seeking shelter at the border with Turkey.
Taking Khan Sheikhoun signaled an important gain for Damascus and its ally Moscow, which has helped President Bashar al-Assad turn the tide in the eight-year-old conflict since intervening in 2015.
"We launched pre-emptive operations that targeted areas where the army was mobilizing and were able to inflict heavy losses in equipment and lives," said Captain Naji Mustafa, spokesman for the Turkey-backed National Liberation Front (NLF) coalition of mainstream rebel groups.
Russian and Syrian jets have stepped up strikes on villages and towns around Maarat al-Numan, from which tens of thousands of people have fled in the last two weeks fearing an imminent assault.
"We have killed dozens of Assad (fighters)," Abu Qutada al Shami, a commander in Failaq al-Sham group, told Reuters.
Syrian army units and Iran-backed militias, including Lebanon's Hezbollah, have been redeploying from southwest Syria to the new frontlines, according to ETANA, a Syrian policy research group based in Amman.
As part of the rebel offensive, the powerful jihadist group Hayat Tahrir al-Sham also launched a suicide attack against pro-Assad troops near Abu Dali in southern Idlib, a rebel source said.
There was no immediate comment from the Syrian army, which has said in recent days it was pushing ahead in its campaign to liberate Idlib province from "militant jihadists" drawn from across the world.
Full report at:
https://www.reuters.com/article/us-syria-security-idlib/syrian-rebels-push-back-against-army-advances-in-idlib-idUSKCN1VH1QG
--------
Iraqi interior ministry says Islamic State terrorist hotbed destroyed in Kirkuk
by Mohammed Ebraheem
Aug 27, 2019
Kirkuk (IraqiNews.com) – The Iraqi Interior Ministry said on Tuesday that its forces destroyed a hotbed belonging to the Islamic State terrorist group in Kirkuk province.
"Acting on intelligence information, federal police forces destroyed a hideout of the Islamic State group in the village of Hashisha, south of Kirkuk province," Iraqi news website Alghad Press quoted Maj. Gen. Saad Maan, the ministry spokesman, as saying in a press statement.
"The troops also seized a weapon depot at al-Nawafla village in Kirkuk, containing an Austrian-made mortar shell and two boxes full of powerful C4 explosives," the spokesman added.
Iraq declared the collapse of Islamic State's territorial influence in November 2017 with the recapture of Rawa, a city on Anbar's western borders with Syria, which was the group's last bastion in Iraq.
Full report at:
https://www.iraqinews.com/iraq-war/iraqi-interior-ministry-says-islamic-state-terrorist-hotbed-destroyed-in-kirkuk/
--------
Iraqi court sentences 11 ISIS members to death for terrorist acts in Babil
Aug 29, 2019
ERBIL (Kurdistan 24) – Iraq's Babil Criminal Court on Wednesday announced it had sentenced 11 members of the Islamic State to death for their involvement in exploding a strategic bridge in the Iraqi province.
The members confessed their membership to the jihadist group and participating in a terrorist act in Babil (Babylon) Province, the Court's press office stated.
"The terrorists confessed to carrying out an attack they called 'Invading Fadhliya,' on a strategic bridge in the area of Jurf al-Nasr, north of the province, in 2014, which ended with a full explosion and led to the death of three people, wounding 19 security members stationed nearby," read the statement.
It also mentioned that experts had estimated the cost and value of the destroyed bridge at about 18 billion Iraqi dinars (US $15 million).
In addition to Babil, the Islamic State members admitted to committing other terrorist acts in other locations at different times.
"The sentence for the convicts is handed down in accordance with the provisions of Article IV/1 of the Anti-Terrorism Law," the statement added.
Since 2017, the Iraqi judiciary had issued death sentences and life in prison for hundreds of alleged Islamic State members, among them, foreign nationals.
The country has been highly criticized for its implementation of capital punishment in recent years. The death penalty in Iraq was suspended on June 10, 2003, but was reinstated the following year.
Full report at:
https://www.kurdistan24.net/en/news/7d6f8211-0203-4472-ab9d-2ee271581b40
--------
China Reiterates Continued Support for Syria in War on Terrorism
Aug 28, 2019
Biao told the Arabic-language al-Watan newspaper on Wednesday that he is pleased with the Syrian army's advances in Idlib province to get rid of the terrorist groups, emphasizing Beijing's all-out support for Damascus in this field in any form.
Elsewhere, he referred to the presence of 50 Chinese companies in Damascus international exhibition despite the US threats, saying that it indicates growing relations between the two countries.
The US embassy in Damascus had earlier threatened on its Facebook page that all countries which participate in the exhibition will be banned from any trade interactions with the Syrian government.
China has several times vetoed the Western-proposed draft United Nations Security Council (UNSC) resolutions against the Syrian government.
Full report at:
https://en.farsnews.com/newstext.aspx?nn=13980606000935
--------
US Building Military Base in Hasaka to Block Turkey's Possible Attack on Kurds
Aug 28, 2019
The al-Khabour news website reported that the US Army troops have set up a military base containing a heliport in the town of al-Ghanamieh just five kilometers from Turkey's borders with Syria.
It noted that the US military base will also have a number of arms and ammunition cache as well as a special military training base, and said that the objective for building the military base is to prevent any possible attack by the Turkish Army against Kurdish militias.
The Kurdish militias had earlier claimed that the operations have started to implement the US-Turkey agreement on creating a safe zone in Northeastern Syria in the city of Ra'as al-Ain to the North of Hasaka.
In a relevant development on Tuesday, the US Army dispatched a large convoy comprised of tens of heavy trucks carrying military tools and weapons to the military bases controlled by the Kurdish militias in Northern Hasaka and Raqqa.
The pro-militant Smart News Website quoted local sources as saying that around 100 US army trucks carrying massive military and logistical equipment as well as some covered trucks arrived at a military base in Hasaka province after crossing Iraq's border with Syria at Simalka.
The report stressed that the US military convoy arrived in Tal al-Bidar town near Tal Tamr and other military bases of the Syrian Democratic Forces (SDF) in the region.
Full report at:
https://en.farsnews.com/newstext.aspx?nn=13980606000674
--------
US Relocates ISIL Terrorists in Heliborne Operations in Western Iraq
Aug 28, 2019
The Arabic-language al-Mosleh news website quoted member of the Political Council of al-Nujaba Movement Faras al-Yasser as saying that according to the intel obtained by Iraq' Hashd al-Sha'abi (Iraq's Popular Mobilization) forces, the US forces have relocated the ISIL terrorists in heliborne operations to regions both in and outside Iraq to use them as pressure leverage against the Iraqi government.
Al-Yasser also pointed to the US' efforts to increase the number of its army troops in Iraq, and said that the US special forces are present in the liberated areas in Salahuddin, al-Anbar and border regions.
He noted that suspicious movements continue by the US Army troops in Western Mosul and regions in the city of al-Sharqat.
The US forces stationed in Syria have repeatedly carried out heliborne operations to evacuate the ISIL terrorists from Eastern Deir Ezzur.
In a relevant development in February, local sources in Eastern Deir Ezzur reported that the US-led coalition transferred a group of ISIL members from the town of Sweidan Jazirah by military helicopters.
They added that the group consisted of 4 terrorists and one Syrian national, noting that they were senior members of the group.
The sources said that tens of ISIL militants have been able to leave Eastern Deir Ezzur after paying huge amounts of money to commanders of the Syrian Democratic Forces (SDF).
Full report at:
https://en.farsnews.com/newstext.aspx?nn=13980606000554
--------
Bahrain arrests nine people for funding terrorist groups
28 August 2019
Police arrested nine people accused of financing terrorist activities in Bahrain on Wednesday, Bahrain News Agency (BNA) reported, citing the Bahraini Public Prosecution.
The suspects were accused of receiving and transferring funds to support terrorist activities, Attorney General Ahmed al-Hammadi said, according to BNA.
The detained were sentenced to up to six years in prison and ordered to pay up to 100,000 Bahraini dinars in fines.
https://english.alarabiya.net/en/News/gulf/2019/08/28/Bahrain-arrests-nine-people-for-funding-terrorist-groups.html
--------
Iraqi MP calls for international coalition against Israel over attacks on Hashad al-Sha'abi
Aug 28, 2019
An Iraqi lawmaker has called on the Baghdad government to forge an alliance with countries that have protracted disputes with the United States in order to strike Israel in the wake of recent airstrikes in the country against the positions of pro-government Popular Mobilization Units (PMU), better known as Hashd al-Sha'abi.
"The persistence of the Israeli regime and its targeting of military sites within our territory have not occurred unexpectedly, but rather under the auspices of the United States. They (Americans) opened the Iraqi airspace for them, and orchestrated all of this scenario. They are partners to the targeting of our territory," the Arabic service of Russia's Sputnik news agency quoted Mansour al-Baiji, a member of the State of Law political coalition, as saying in a statement released on Wednesday.
He then called on Prime Minister Adel Abdul-Mahdi, President Barham Salih and Parliament Speaker Mohammed al-Halbousi to refrain from "condemnation and denunciation," and instead "strike up alliances with the great powers that have disputes with (the United States of) America and bolster relations with Russia and China in a bid to ensure international protection" for Iraq.
On Tuesday, Iraqi Prime Minister Adel Abdul-Mahdi said his country's armed forces were fully prepared to respond firmly to any act of aggression launched either from outside or inside Iraq.
"The prime minister pointed to the high readiness of our armed forces to defend Iraq, its citizens and state institutions in addition to diplomatic missions operating in Iraq. He also stressed the Iraqi forces' readiness to respond firmly and by all means available to any aggression launched either from outside or inside Iraq," Abdul-Mahdi's media office said in a statement released following a cabinet session in the capital Baghdad.
The statement added, "Abdul-Mahdi also touched on the ongoing diplomatic contacts with all neighboring countries besides Arab and regional states as well as the international community in order to explain the position of Iraq and mobilize regional and international support for solidarity with it and its just position and its policy in support of peace and stability."
The remarks came a day after the spokesman for the Iraqi Ministry of Foreign Affairs said the Baghdad government would take all available diplomatic and legal actions to prevent the violation of Iraq's sovereignty and territorial integrity.
Also on Monday, Iraq's military said it has launched an investigation into a purported Israeli strike that killed two Hashd al-Sha'abi fighters near the town of al-Qa'im close to the country's western border with Syria.
An investigation is ongoing now to determine what happened with the strike," the spokesman for Iraq's Joint Operations Command, Brigadier General Yahya Rasoul, told AFP.
Sayf al-Badr, the spokesman for the Iraqi Health Ministry, said in a statement that at least one person was killed and 29 others were wounded in a powerful explosion, which rocked a military base in southern Baghdad on August 12.
An ammunition warehouse reportedly exploded inside a federal police military base, named Falcon, in Owerij area near the southern district of Doura.
Arabic-language al-Ahad TV television network reported on July 19 that a drone had dropped explosives onto a base belonging to the Popular Mobilization Units near the town of Amerli, located about 170 kilometers north of the capital, in the early hours of the day, killing at least one PMU fighter and injuring four others.
Video footage broadcast by Iraqi channels showed a blaze burning at the site and plumes of thick smoke billowing.
Additionally, the Iraqi al-Etejah television network reported that an American B350 reconnaissance plane had flown over the area a few days earlier.
The Israeli regime has a record of attacking the forces fighting Daesh in Syria.
In June 2018, Hashd al-Sha'abi fighters came under attack in Syria's border town of al-Hari, in the eastern province of Dayr al-Zawr, as they were chasing Daesh terrorists out of the area.
Full report at:
https://www.presstv.com/Detail/2019/08/28/604709/Iraqi-legislator-demands-strikes-on-Israel-over-Hashad-alShaabi-attack
--------
Arab Coalition: Houthi cruise missile hits Abha airport, no injuries reported
29 August 2019
The Arab Coalition has confirmed that a cruise missile launched by the Houthi militia has landed at Saudi Arabia's Abha International Airport and said no injuries have been reported so far.
Col. Turki al-Maliki, the spokesperson for the Arab Coalition, said the incident took place at 11:35 pm on Wednesday.
"Colonel al-Maliki explained that the incident is being pursued by the competent authorities and that there are no injuries – thankfully – until the publication of this statement," a statement on Saudi Press Agency read.
"The Houthi terrorist militia continues its unethical practices of targeting civilians and civilian infrastructures against international humanitarian law and its customary rules. Through its media, it has claimed full responsibility for this terrorist act using a cruise missile, which is an explicit recognition and full responsibility of its targeting of civilians," al-Maliki said.
Full report at:
https://english.alarabiya.net/en/News/gulf/2019/08/29/Arab-Coalition-says-Houthi-cruise-missile-hits-Abha-airport-no-injuries-reported.html
--------
Arab Coalition intercepts Houthi drone fired from Sanaa toward Saudi Arabia
29 August 2019
The Arab Coalition said it has managed to intercept and destroy a Houthi drone fired from Yemen's Sanaa toward territories within Saudi Arabia.
Colonel Turki al-Maliki, the official spokesperson of the Arab Coalition, said the "attempts of the Iranian-backed terrorist Houthi militia to launch drones are doomed to fail."
"The coalition is taking all operational procedures and the best means to deal with these drones to protect civilians and civilian infrastructures," al-Maliki said in a statement.
"Colonel al-Maliki pointed out that the recent repeated terrorist attempts by the Houthi militia are the result of significant losses among its terrorist fighters, destruction of its equipment's, and through military operations carried out by the coalition," a statement on Saudi Press Agency read.
https://english.alarabiya.net/en/News/gulf/2019/08/29/Arab-Coalition-intercepts-Houthi-drone-fired-from-Sanaa-toward-Saudi-Arabia.html
--------
Mideast
US says won't release Mideast peace plan before Israeli election
28 August 2019
The United States will not release the long-delayed political portion of its Israeli-Palestinian peace plan before Israel's elections, White House Middle East envoy Jason Greenblatt said on Wednesday.
The move, announced in a tweet by Greenblatt, appeared to be aimed at not interfering with September elections in which the leadership of Prime Minister Benjamin Netanyahu, a close ally of US President Donald Trump, is at stake.
"We have decided that we will not be releasing the peace vision (or parts of it) prior to the Israeli election," Greenblatt said on Twitter.
Jason D. Greenblatt
✔
@jdgreenblatt45
We have decided that we will not be releasing the peace vision (or parts of it) prior to the Israeli election.
184
8:34 PM - Aug 28, 2019
Twitter Ads info and privacy
278 people are talking about this
Trump on Monday had said the plan might be revealed before the Israeli election.
Trump's Middle East team, including senior adviser and son-in-law Jared Kushner, had wanted to roll out the political plan during the summer but Netanyahu's failure to put together a governing coalition after April elections prompted a delay.
Netanyahu now faces a fresh vote on Sept. 17 and if successful, will try again to form a coalition.
The White House in June announced the economic piece of the Trump peace plan and sought support for it at a conference of global finance ministers in Bahrain.
It proposes a $50 billion Middle East economic plan that would create a global investment fund to lift the Palestinian and neighboring Arab state economies, and fund a $5 billion transportation corridor to connect the West Bank and Gaza.
Gulf leaders, however, want to see details of the political plan, which is aimed at resolving some of the thorniest issues of the Israeli-Palestinian conflict, before signing on to the economic plan.
https://english.alarabiya.net/en/News/middle-east/2019/08/28/US-says-won-t-release-Mideast-peace-plan-before-Israeli-election.html
--------
Zarif: US should honor nuclear deal if it wants talks
29 August 2019
Iran's Foreign Minister Mohammad Javad Zarif said on Thursday the United States must observe the 2015 nuclear deal and stop engaging in "economic terrorism" against the Iranian people if Washington wants to meet for talks.
Tensions between Tehran and Washington have risen since US President Donald Trump's administration last year quit an international deal to curb Iran's nuclear ambitions and began to ratchet up sanctions.
Iran, which has slowly been breaching the nuclear deal in retaliation for US sanctions, has threatened further violations in early September unless it receives sanctions relief.
"The United States is engaged in an economic war against the Iranian people and it won't be possible for us to engage with the United States unless they stop imposing a war and engaging in economic terrorism against the Iranian people," Zarif told reporters in Kuala Lumpur after addressing a forum on security in the Islamic world.
"So if they want to come back into the room there is a ticket that they need to purchase and that ticket is to observe the agreement," he said, referring to the 2015 nuclear deal.
Zarif said Iran does not want to meet for the sake of meeting. "We need to meet if there is a result," he said.
Trump said this week he would meet Iranian President Hassan Rouhani under the right circumstances to end the confrontation over the 2015 nuclear deal and that talks were underway to see how countries could open credit lines to keep Iran's economy afloat.
Rouhani has said Iran would not talk to the United States until all sanctions were lifted.
Full report at:
https://english.alarabiya.net/en/News/middle-east/2019/08/29/Zarif-US-should-honor-nuclear-deal-if-it-wants-talks.html
--------
Iran publicly hangs murderer of Friday prayer imam
28 August 2019
Iran on Wednesday hanged in public a man convicted of murdering the leader of main weekly prayers in the southern city of Kazeroun, state news agency IRNA said.
Hamid Reza Derakhshandeh was executed at the scene where he killed the cleric on May 29, IRNA reported, citing the chief justice of Fars province, Kazem Mousavi.
Mohammad Khorsand suffered fatal injuries when attacked with a "cold weapon" while returning from a ceremony during Ramadan, the Muslim holy month of fasting, IRNA said.
The cleric had been the leader of Friday prayers in Kazeroun, the capital of Fars province, since 2007.
After his arrest, Derakhshandeh stood trial and "confessed to the premeditated crime in the presence of judicial authorities", Mousavi was quoted as saying.
The death sentence was upheld by the supreme court and carried out after the cleric's family decided not to spare the life of the killer who refused to express regret, Fars news agency reported.
Under Iranian law, a murder victim's family can spare a convict's life by accepting blood money.
"Due to the sensitivity of the case and the public sentiments in this regard, efforts were made for the case to be investigated promptly," Mousavi said.
Full report at:
https://english.alarabiya.net/en/News/middle-east/2019/08/28/Iran-publicly-hangs-murderer-of-Friday-prayer-imam-.html
--------
Air Strikes Hit Rebel-Held Northwest Syria, Nine Killed
Aug. 28, 2019
BEIRUT — Jets believed to be Syrian or Russian on Wednesday struck a main rebel-held city in northwest Syria, killing at least nine civilians, in stepped up strikes on the last rebel bastion in that part of the country, residents and rescuers said.
The air strikes hit Maarat al-Numan, from which tens of thousands of people have fled in the last two weeks fearing an imminent assault by advancing Russian-backed Syrian troops.
Residents said heavy air strikes hit other villages and towns in Idlib province. One hit a market in the city of Saraqeb, causing injuries and extensive damage to a main residential area.
Syrian President Bashar al-Assad's forces, backed by Russian air power, have been waging an offensive in the Idlib region, the last remaining rebel-held territory in Syria's war. Much of the region is controlled by jihadists linked to the former Nusra Front, which was linked to al Qaeda.
Russian and Turkish forces in northern Syria - allies of opposing sides in the civil war but partners in a ceasefire agreement - have been brought closer than ever to direct contact on the ground as the Syrian government presses ahead with its months-long campaign.
Turkish President Tayyip Erdogan talked to U.S. President Donald Trump on the phone late on Wednesday and discussed latest developments in Syria. The two leaders decided to continue cooperation to protect civilians in Syria's Idlib region, Turkey's state-owned Anadolu news agency said.
Earlier air strikes hit rebel positions near a Turkish military post in Sher Maghar village at the edge of Hama and Idlib provinces, where the army has attacked rebels, according to activists and a senior Turkish security source.
There were heavy clashes between Syrian government forces and fighters about 500 meters (yards) from the Turkish observation post, the Turkish source told Reuters, adding Turkish soldiers were not affected.
'DEFUSE TENSIONS'
President Vladimir Putin said on Tuesday that Russia and Turkey had agreed steps to tackle militants in northwest Syria and "normalize" the situation there.
Putin and Erdogan held talks in Moscow after Syrian army troops encircled another Turkish military post in the town of Morek earlier this month.
A senior opposition official in touch with the Turkish military said Russian special forces had taken up positions around the Morek outpost to prevent any possible flare-up in the event the Syrian army attacks.
"The Russian presence around Morek is to defuse tensions between the Syrian regime and the Turks," the official, who requested anonymity, told Reuters.
The Russians would protect the Turkish observation post while preventing the Turkish military from responding to any attack, the official said. Turkey has retaliated against previous attacks on some of its 12 posts in Idlib and northern Hama.
Turkey has set up 12 observation posts in northwest Syria since reaching a deal with Moscow and Tehran two years ago. Another deal reached last year creates a buffer zone and a ceasefire in the area.
Another rebel source in the area said a Turkish military team was touring the Aleppo-Latakia highway in a reconnaissance mission as part of preparations for a new observation post.
Full report at:
https://www.nytimes.com/reuters/2019/08/28/world/middleeast/28reuters-syria-security-turkey.html?searchResultPosition=1
--------
Suicide attacks kill three policemen in Gaza
August 29, 2019
GAZA CITY: Gaza's rulers Hamas said on Wednesday two overnight suicide bombings killed three Palestinian police officers in the strip, forcing the placing of the enclave in a state of alert.
Interior ministry spokesman Iyad al-Bozm said in an evening statement that they had identified the two bombers who blew themselves up at two police checkpoints in Gaza City.
He did not name them but said security forces "continue to investigate who is behind them".
Witnesses said that both bombings were carried out by assailants on motorbikes.
A source familiar with the investigation said a Salafist movement in Gaza that sympathises with the militant Islamic State group was suspected.
The interior ministry said two of the police officers were 32 years old and the third was 45. Hamas's military wing hailed them as members.
New police checkpoints were set up in Gaza City as authorities investigated the attacks.
Hamas leader Ismail Haniya sought to calm fears of unrest in the enclave of two million people. "We assure our people that whatever these explosions are, they will be brought under control as with every previous event, and will not be able to undermine the stability and steadfastness of our people," he said in a statement.
Hundreds gathered for funerals for the three police officers. Suicide bombings are rare in the Gaza Strip.
In August 2017, a suicide bomber killed a Hamas guard in southern Gaza on the border with Egypt.
Hamas has run the Gaza Strip since 2007 but has been regularly criticised by more radical Salafist groups in the impoverished, Israeli-blockaded coastal territory.
The Israeli military said it had not carried out any air raids at the time of the latest bombings.
The bombings come at a sensitive time. Israel and Hamas have fought three wars since 2008 and tensions have again risen in recent weeks ahead of Israel's September 17 elections.
Israel's military on Tuesday bombed a Hamas military post after militants in the strip fired a mortar round across the border, the latest in a string of such incidents this month.
Full report at:
https://www.dawn.com/news/1502306/suicide-attacks-kill-three-policemen-in-gaza
--------
Explosions hit two police checkpoints in Gaza, three dead
28 August 2019
Explosions hit two police checkpoints in the Gaza Strip on Tuesday, killing three officers and wounding several other Palestinians, the Hamas-run interior ministry said, declaring a state of emergency after the blasts.
Interior ministry spokesman, Eyad al-Bozom, said security forces were making progress in their pursuit of those behind the explosions, but he did not disclose further details.
"The sinful hands that carried out this crime will not escape punishment," said Bozom.
A spokesman for the Israeli military said he knew of no involvement by Israel in the back-to-back incidents in Gaza city at a time of simmering cross-border confrontations with Hamas, the Palestinian enclave's ruling militant group.
The first blast destroyed a motorcycle as it passed a police checkpoint with two riders aboard, witnesses said. Two policemen were killed and a third Palestinian wounded. It was not immediately clear if the riders were among the casualties.
The second explosion, less than an hour later, wounded several people at a police checkpoint elsewhere in the city, the interior ministry said. The ministry declared a state of emergency throughout Gaza, putting security forces on alert.
Full report at:
https://english.alarabiya.net/en/News/middle-east/2019/08/28/Explosion-hits-Gaza-motorcycle-two-dead-Officials.html
--------
Iran rejects talks with US unless it returns to nuclear deal
Aug 28, 2019
The Iranian deputy foreign minister has rejected the possibility of any negotiations between Tehran and Washington, saying it would only happen when the US returns to the 2015 multilateral nuclear deal, known as the Joint Comprehensive Plan of Action (JCPOA).
"We are only talking with the European countries over our specific 11 demands [based on the JCPOA] and we will not negotiate with the US," Seyyed Abbas Araqchi said in a TV interview on Wednesday night.
He added that "no country would accept to enter negotiations while being under maximum pressure," because doing so would mean "surrender."
The top diplomat also reiterated that talks with the US within the framework of the JCPOA would only materialize should Washington lift all of its sanctions against Iran.
The remarks came a day after Iranian President Hassan Rouhani rejected a demand by French President Emmanuel Macron for a meeting with US President Donald Trump, arguing that Washington needs to lift all its bans if it really seeks negotiations with Tehran.
Araqchi further noted that Iran had accepted France's invitation to go to the city of Biarritz hosting a recent G7 summit only on the condition that "there should be no talks or meetings, even accidental ones, with the American delegation."
The deputy foreign minister warned that if the Europeans fail to fully comply with their commitments under the nuclear agreement, Tehran will take the third step to reduce its JCPOA obligations.
Since May, Iran has been suspending some of its commitments under the JCPOA, which was clinched between the country and the P5+1 group of states -- the US, the UK, France, Russia, China, plus Germany -- in Vienna in 2015.
Tehran has rowed back on its nuclear commitments twice in compliance with articles 26 and 36 of the deal.
Iran says its reciprocal measures will be reversible as soon as Europe finds practical ways to shield the Iranian economy from unilateral US sanctions which were imposed last year when Trump withdrew from the accord.
The European countries have so far failed to uphold their commitments. They have expressed vocal support for the deal but failed to provide meaningful economic incentives as required under the nuclear agreement.
The Europeans have already missed a 60-day deadline set by Tehran, prompting Iran to go for the second phase of cutting its commitments on July 7, which marked the start of a second such deadline for them.
As a first step, Iran increased its enriched uranium stockpile to beyond the 300 kilograms set by the JCPOA.
In the second step, Tehran began enriching uranium to purity rates beyond the JCPOA-limit of 3.76 percent.
Full report at:
https://www.presstv.com/Detail/2019/08/28/604738/Iran-Araqchi-nuclear-deal-US-JCPOA-Donald-Trump-sanctions
--------
Erdogan: US-Turkey deal on Syria 'correct step toward safe zone'
Aug 29, 2019
Turkish President Recep Tayyip Erdogan says his country's deal with the US on establishing a "safe zone" in northern Syria was a correct step, and Ankara won't let Washington delay its implementation.
"The agreement which we have reached with the US is a correct step toward establishing a safe zone and removing the YPG from the east of the Euphrates (river)," Erdogan said on Wednesday.
Speaking to reporters on his way back from meeting his Russian counterpart Vladimir Putin in Moscow, Erdogan said Ankara would not accept any delay in the implementation of the plan.
"All the personnel, the armored carriers, all are on the border. That is, we are in a position to do everything at any moment," he added.
On August 7, Turkey and the US reached an agreement on the establishment of a joint operation center in the northern part of Syria, in the wake of Ankara's threats to launch an operation against Kurdish militants from the People's Protection Units (YPG) to push them away from the Turkish border.
Turkey views the YPG as the Syria branch of the homegrown Kurdistan Workers' Party (PKK) militant group, which has been seeking an autonomous Kurdish region in Turkey since 1984.
Ankara expects the creation of a 32-kilometer (20-mile) safe zone in northern Syria, and has stressed that it wants the YPG cleared from the region.
Later on August 22, the US and Turkey reached an agreement to immediately launch the first phase of the so-called safe zone plan in northern Syria, irrespective of the Damascus government's strong opposition that the scheme amounts to "blatant aggression" against Syria's territorial integrity.
A source at Syria's Foreign Ministry said earlier this month the US-Turkey agreement amounted to "blatant aggression" against the country's territorial integrity and was a "flagrant violation" of the international law and the UN Charter.
"This agreement has very clearly exposed the US-Turkish partnership in the aggression against Syria, which serves the interest of the Israeli occupation entity and the Turkish expansionist ambitions," the source said.
Full report at:
https://www.presstv.com/Detail/2019/08/29/604744/Turkey-US-deal-north-syria-erdogan-safe-zone
--------
Yemeni missiles target Saudi Arabia's Abha airport
Aug 28, 2019
The spokesman for the Yemeni Armed Forces says the country's Houthi Ansarullah movement has once again targeted Saudi Arabia's Abha airport in retaliation for the kingdom's deadly airstrikes.
Brigadier General Yahya Saree wrote in a tweet on Wednesday that a cruise missile has targeted plane hangars and led to air traffic being halted in the Saudi airport.
This came after fighters from Popular Committees launched airstrikes against military sites in Saudi Arabia's southern regions of Jizan and Najran on Wednesday afternoon, using domestically-manufactured Qasef-2K (Striker-2K) combat drones.
Also on Wednesday, Saudi fighter jets carried out a dozen airstrikes against the Kitaf wa al-Boqe'e district in Yemen's mountainous northwestern province of Sa'ada.
There were no immediate reports of casualties and the extent of damage caused.
A civilian also lost his life after Saudi border guards opened fire on an area in the Monabbih district of Sa'ada.
Saudi Arabia and a number of its regional allies launched a devastating campaign against Yemen in March 2015, with the goal of bringing the government of former president Abd Rabbuh Mansur Hadi back to power and crushing the Houthi Ansarullah movement.
The US-based Armed Conflict Location and Event Data Project (ACLED), a nonprofit conflict-research organization, estimates that the war has claimed more than 91,000 over the past four and a half years
Full report at:
https://www.presstv.com/Detail/2019/08/28/604740/Yemen-Houthis-Saudi-Arabia-Abha-airport
--------
Jewish Chronicle apologizes to pro-Palestine charity over false terrorist accusations
Aug 28, 2019
A London-based pro-Israel newspaper suffered embarrassment this week as The Jewish Chronicle newspaper published a public apology and agreed to pay damages to a pro-Palestine charity after falsely accusing it of supporting terrorism.
The Palestinian Relief and Development Fund, also known as Interpal, is a British-charity which provides relief and development aid to Palestinian refugees in occupied Palestine, Lebanon and Jordan.
The Israel-supporting paper published the apology on Friday over an article it released in March 2019 titled: "Corbyn spoke at conference calling for release of terrorists".
"We accept that neither Interpal, nor its Trustees, have ever been involved with or provided support for terrorist activity of any kind. We apologize unreservedly to the Trustees for any distress caused."
"Following the apology, Interpal's reputation has now been rescued but this story has raised new questions about The Jewish Chronicle, who seem to have form in libelling and defaming British Muslim organisations and pro-Palestine activists. The language used in these articles can create negative consequences for those targeted."
Another example took place in January 2014, when the paper apologized and paid substantial damages to British relief agency, Human Appeal International, after falsely accusing it of supporting suicide bombings.
I also met with Marc Wadsworth, a life-long anti-racism activist who complained to the press regulator IPSO about The Jewish Chronicle's choice of words in an article published in 2018. The article allegedly used misleading terms to describe an exchange between Wadsworth and pro-Israel Labour MP Ruth Smeeth.
Wadsworth went on to explain the abuse he received following the articles release.
Full report at:
https://www.presstv.com/Detail/2019/08/28/604734/Jewish-Chronicle-apologises-to-proPalestine-charity
--------
Yemen government forces retake Aden and presidential palace from separatists
August 28, 2019
ADEN: Yemen government forces reclaimed control of Aden Wednesday, including the presidential palace, after the city was seized by separatists earlier this month.
Forces loyal to the internationally recognised government of Yemeni President Abed Rabbo Mansour Hadi were able "to secure the presidential palace in Aden and the surrounding areas," Information Minister Moammer Al-Eryani tweeted.
"The national army and security services have full control over the province's districts."
Clashes shook Aden, Yemen's interim capital, on Wednesday when government forces attacked the Yemeni city's eastern suburbs and fought artillery duels with southern separatists, residents said.
Government forces earlier recaptured most of the neighbouring towns they had previously lost to the separatists before moving towards the port city of Aden, they said.
Al-Iryani said government forces had taken Aden's airport from the separatists.
Witnesses said clashes could be heard in Aden's Al-Arech and Khor Maksar districts, as well as around Aden's airport.
Full report at:
https://www.arabnews.com/node/1546391/middle-east
--------
Africa
Aid groups warn against Kenya's UN bid to sanction Al-Shabaab
August 27, 2019
Kenya is urging the UN to list Al-Shabaab under the same sanctions as Al-Qaeda and the Islamic State, but foreign donors say the move could leave millions in drought-stricken Somalia without aid.
The proposed listing — which could take effect as soon as Thursday — comes at a critical time in Somalia, where 2.2 million people, or nearly 18 percent of the population, face the risk of severe hunger.
Al-Shabaab is already targeted under broader sanctions imposed by the United Nations on Somalia, which is heavily aid-dependent after three decades of conflict and economic ruin.
Right now, UN agencies and humanitarian organizations are exempt from these sanctions, which enables them to deliver urgent aid without prosecution when they venture into territory controlled by Al-Shabaab.
But Kenya wants to tighten the screws on the jihadi group after several deadly attacks on its soil, and the sanctions regime it proposes would remove that safeguard.
"A measure like this will have the effect of criminalizing humanitarian aid," Eric Schwartz, president of Refugees International, told AFP.
"Any measure that would impact the current provision of aid would have extremely serious and substantial implications."
If no member state objects before August 29 the Al-Shabaab listing under Security Council resolution 1267 will take immediate effect.
Hundreds of millions of aid dollars for Somalia will then be thrown into doubt.
In some cases, foreign donors said they may need to freeze payments for up to a year as they consider how to comply with the new sanctions, said an aid source in New York liaising with the UN on the issue.
Grey area
"We would be operating in a huge grey area. As humanitarian actors, we would have this huge dilemma of carrying on providing aid, or we stop altogether," the official working for a large global charity told AFP on condition of anonymity.
Another concern is that banks, fearing repercussions, could limit financial services to humanitarian agencies working in Somalia — a process known as "de-risking" that makes it difficult to transfer money and fund programs.
The looming deadline has sparked a flurry of lobbying at Security Council headquarters in New York.
Earlier this month, 20 former ambassadors, national security and humanitarian officials wrote to US Secretary of State Mike Pompeo, Treasury Secretary Steven Mnuchin and USAID administrator Mark Green urging them to reject the Kenyan proposal.
Their decision "could either help sustain critical and life-saving relief to Somalia, or exacerbate the dire humanitarian situation and puts hundreds of thousands if not millions of people at grave risk", the August 7 letter warned.
"They (humanitarian groups) have worked carefully to develop systems to reach people while limiting aid diversion" to Al-Shabaab, it added.
Exemptions from sanctions are extremely rare, the International Peace Institute pointed out in a June paper.
Kenya sees Al-Shabaab as no different to extremist groups elsewhere and believes sanctions are a way to blunt their violence.
On July 13, after 26 people were killed in Somalia's south, Kenyan Foreign Minister Monica Juma said "this attack was another reminder to the international community of the imperative" to list Al-Shabaab under resolution 1267.
The foreign ministry did not reply to queries from AFP before publication.
Al-Shabaab violence has surged in 2019 with atrocities in Somalia and Kenya, including an attack in Nairobi in January that left 21 people dead.
Kenya has applied considerable diplomatic leverage on its allies, notably lobbying the EU in May to list the Al-Shabaab as a "terrorism organization".
Bad timing
The timing could not be worse for Somalia, which is facing another hunger crisis after the rainy season failed this year.
Nearly 18 percent of the population faces severe hunger, the UN's Food and Agriculture Organization (FAO) has warned.
The country is prone to devastating, frequent droughts. A famine between October 2010 and April 2013 killed almost 258,000 people, more than half of them children under five.
Somalia has accused its larger neighbor of meddling that could worsen its domestic problems and have repercussions for regional stability.
Somalia's envoy to the UN, Abukar Dahir Osman, told the Security Council on August 21 that impeding aid efforts "will play into the Shabaab's narrative and self-image as a de-facto government in areas where state reach is limited".
He reiterated the government's "condemnation of any interference in the internal affairs of Somalia."
Kenya's campaign on Al-Shabaab comes as it spars with Somalia on several diplomatic fronts including a battle over its marine borders, said Matt Bryden, director of Nairobi-based think tank Sahan.
"There's a range of thorny issues between the two governments that have strained their relations to the breaking point, and I think Kenya's move must be understood in that wider context," he told AFP.
https://www.egyptindependent.com/aid-groups-warn-against-kenyas-un-bid-to-sanction-al-shabaab/
--------
Jihadists kill 11 construction workers in NE Nigeria
August 28, 2019
Kano (Nigeria) (AFP) - Gunmen from an IS-affiliated jihadist group on Tuesday shot dead 11 local construction workers in northeast Nigeria, a militia leader and resident told AFP.
The fighters belonging to Islamic State West Africa Province (ISWAP) opened fire on the workers as they were laying telecom fibre optic cables in Wajirko village, 150 kilometres (93 miles) outside Borno state capital Maiduguri, they said.
"The insurgents came in the morning and opened fire on the workers, killing 11 and injuring many," militia leader Mustapha Karimbe told AFP.
He said the victims were locals contracted as casual labourers by a telecom firm.
"The attackers had warned the labourers to stop working on laying the cables but they ignored the warning because they needed money to feed their families," Karimbe said from the town of Biu, 50 km away.
Those injured were taken to a hospital in the nearby town of Damboa, he said.
The jihadists "came around" on three separate occasions and warned the men to stop the work which the group saw as a threat, said resident Bukar Maduye.
"Our people are starving and the laying of the cables provides some of us a good source of income which was why we ignored the warning," said Maduye, who gave the same toll.
ISWAP is known to have a strong presence in Wajirko and neighbouring areas although it is close to Sambisa forest, the major enclave of rival Boko Haram jihadists.
The IS-supported jihadists have carried out several attacks targeting Nigerian troops in the area.
In April, the militants looted and burnt a military base in Wajirko, after fierce fighting with soldiers who were forced to withdraw.
- Looting food -
Since then, troops have abandoned the base and the village was left without protection save snap military patrols which are prone to jihadist attacks.
In June, three soldiers were killed in an ISWAP ambush on a military patrol near the village.
ISWAP split from Boko Haram in 2016 over ideological differences and the latter's indiscriminate attacks on civilians.
ISWAP focuses its attacks on military targets.
However, the group has in recent months been accused of raiding villages and looting food supplies.
The killing of the construction workers could be the group's first such attack on civilians and it was unclear if it was an isolated case or a shift in tactics.
Full report at:
https://news.yahoo.com/jihadists-kill-11-construction-workers-ne-nigeria-192954334.html
--------
Chad jails 243 rebels over February incursion from Libya
August 27, 2019
N'Djamena (AFP) - Chad has handed down jail terms to 243 rebels who crossed into the country from Libya in February before their incursion was halted by French air strikes, the government said Tuesday.
Out of "267 people who were arrested, 12 were sentenced on Monday to 20 years in prison and 231 others to terms ranging from 10 to 15 years," Justice Minister Djimet Arabi told AFP.
Charges included terrorism and involvement in terrorism.
Twenty-four minors who had been detained were released, Arabi said.
The sentences were pronounced by a "special criminal court," which also handed down life terms in absentia against nearly a dozen rebel leaders living outside Chad, including their chief Timan Erdimi, he said.
They had been charged with terrorism and recruitment of children, he added.
- Desert rebels -
Chad, an impoverished country in the heart of the Sahel, has been chronically unstable since it gained independence from France in 1960.
An armed group opposed to Chadian President Idriss Deby Itno, the Union of Resistance Forces (UFR), is based in the lawless deserts of southern Libya. Erdimi, its leader, is Deby's nephew.
In February, UFR fighters crossed into northeastern Chad in a column of 40 pickups before they were halted by several strikes from French Mirage warplanes based near the Chadian capital N'Djamena.
France is an ally of Deby, who seized power in 1990 with French help. In 2014, it stationed in Chad the headquarters of its Barkhane anti-jihad force in the Sahel.
The French military said at the time of February's incursion that the Chadian air force had carried out strikes to try to repel the rebels before asking the French to intervene.
The insurgents had crossed 400 kilometres (250 miles) of Chadian territory before being halted, France said.
The Chadian army moved in after the strikes, later announcing that it had captured more than 250 people.
Arabi said the special court had convened in Koro Toro, a prison located in the desert in the north of the country.
Proceedings began on August 20, the minister said.
"The rebels were sentenced yesterday after a fair trial," he said.
The sentence "shows that Chad is a state of law... They benefited from a fair trial, with four court-appointed lawyers who went there to defend them," Arabi said, reached by phone from the Gabonese capital Libreville.
On Tuesday, Chad also sentenced 97 members of the Nigerian jihadist group Boko Haram to 10 to 20 years' imprisonment for "terrorism," the justice minister said.
- Criticism -
UFR spokesman Youssouf Hamid, speaking to AFP, denied the government's version of events surrounding the rebel incursion.
Only "about 100" people had been arrested, and the defendants "were never contacted by lawyers," he said.
"There is no law in this country," Hamid said.
He argued that those detained "should be prisoners of France, prisoners of war in the hands of the French."
Opposition parties in Chad and France criticised the French intervention in February, blasting it as interference in Chadian affairs.
But French Foreign Minister Jean-Yves Le Drian told the National Assembly in Paris that Chad had faced a potential "coup" and French intervention was in line with international law.
He drew a parallel with France's intervention in Mali in 2013, when it blocked a column of jihadists who had been heading for the capital, Bamako.
The UFR was created in 2009 among men who had tried to stage a coup in Chad the previous year.
They advanced on N'Djamena from the east but were stopped at the gates of the presidential palace thanks to French support.
After this episode, Erdimi was condemned to death in absentia.
Deby also faces a challenge from another Libyan-based dissident group, the Military Command Council for the Salvation of the Republic (CCMSR).
Full report at:
https://news.yahoo.com/chad-jails-243-rebels-over-february-incursion-libya-163005512.html
--------
Libya's GNA announces Presidency Council resignation, deletes statement
28 August 2019
Libya's Government of National Accord (GNA) deleted a Presidency Council resignation statement that it published earlier on Wednesday.
The GNA posted on its Facebook page, denying what came in the deleted statement and saying that its Twitter account was hacked and that the statement is "forged".
"The media office denies what came in the statement posted on this account a few minutes ago. It is a forged statement," tweeted the official twitter account of the GNA, attaching a picture of the deleted statement scratched in red with the word "forged" written on it.
https://english.alarabiya.net/en/News/north-africa/2019/08/28/Libya-s-Government-of-National-Accord-Presidency-Council-announces-resignation.html
--------
Tunisia's Zbidi says he will amend constitution if elected president
28 August 2019
Tunisia's Defense Minister Abdelkarim Zbidi will amend the constitution if he wins September's presidential election to end an "unreasonable" division of power between the prime minister and the head of state, he told Reuters, a move rivals oppose.
Zbidi, among a few prominent candidates in a field of 26, is supported by some secular parties, but he said in a Reuters interview on Tuesday that he is ready to work with the country's biggest political party Ennahda.
He also said he would quickly reopen Tunisia's embassy in Syria, citing a need for security cooperation and the difficulties faced by Tunisians living there.
Despite economic troubles, Tunisia has had a smoother march towards democracy than any of the other Arab nations that tried to follow its example in 2011 by throwing off autocratic rule, and it will also hold a parliamentary election in October.
On the constitution, he did not say whether he would prefer to switch to a wholly parliamentary system or a presidential one, saying this was something that should be decided in a referendum.
The constitution agreed in 2014 after years of rule by strongman president Zine El-Abidine Ben Ali split power between the president and a government chosen by parliament.
Though directly elected, the president only controls foreign and defense policy, while most other powers are held by the prime minister, proposed by the biggest party in parliament.
"The constitution disperses powers and decisions between the prime minister and the president," said Zbidi, 69, speaking in French.
"This is unreasonable. The lack of efficiency in this hybrid system disrupts economic recovery and democratic transition," he added.
The constitution's shortcomings became clear over the past two years during disagreements between the president and prime minister.
However, the possible amendment of a constitution agreed by parliament only five years ago after difficult negotiations between rival parties, could prove divisive.
Ennahda, along with some civil society organisations, has rejected the move, saying it is too early to judge a constitution that has not yet been fully implemented.
Some bodies mandated by the constitution, including a new Constitutional Court, have not yet been set up.
Secular ally of late president
Zbidi, a technocrat and medical doctor by training, is supported by secular parties including Nidaa Tounes of his close ally, the late president Beji Caid Essebsi.
He has served twice as defense minister, from 2011-2013 and again since 2017 in coalition governments that included both Ennahda and secular parties.
Though some secularists have rejected sharing power with Ennahda again after the coming elections, Zbidi said he would do so if the country's interests required it.
"Everyone knows that I am independent and I do not accept any directions from any party. But I am willing to work in harmony with everyone for the benefit of Tunisia," he said.
Asked if that included Ennahda, he said it did "as long as they do not impose any lifestyle on Tunisians and respect their freedoms."
Restoring ties with Syria, broken off after President Bashar al-Assad crushed mass pro-democracy protests in 2011, could prove controversial in Tunisia, where the Arab Spring began.
Full report at:
https://english.alarabiya.net/en/News/north-africa/2019/08/28/Tunisia-s-Zbidi-says-he-will-amend-constitution-if-elected-president.html
--------
URL: https://www.newageislam.com/islamic-world-news/babur-neither-visited-ayodhya-nor/d/119600
New Age Islam, Islam Online, Islamic Website, African Muslim News, Arab World News, South Asia News, Indian Muslim News, World Muslim News, Women in Islam, Islamic Feminism, Arab Women, Women In Arab, Islamophobia in America, Muslim Women in West, Islam Women and Feminism