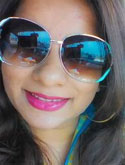 By Naila Inayat
13 February, 2020
It is that time of the year when anything but love is allowed in the air of Pakistan. The dangerous Valentine's Day is upon us. The day that will destroy our future generations, take us away from our cultural and religious tenets. Truth be told, the damage caused by 14 February to the ideology of Pakistan is greater than any existential threat the country has ever faced.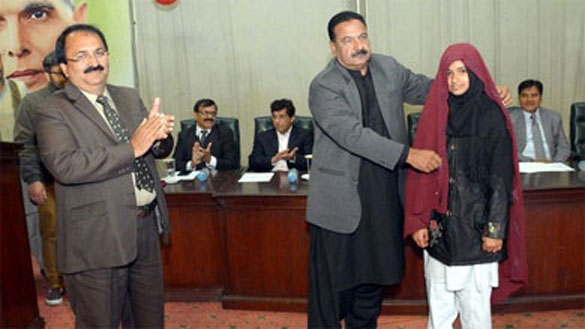 The University of Agriculture in Faisalabad, Pakistan, celebrated Sisters' Day on Valentine's Day last year | Photo: University of Agriculture Faisalabad
----
So, let the annual Valentine denouncing begin: It is Haya (shame or honour) Day, no it is Sisters' Day. How about it being a Black Day? It is anything but Valentine's Day. Can we at least agree that it is a day? This day is a western sazish (conspiracy) against our ancient tradition of celebrating birthdays. The infidel west is conspiring against us to take away the sharam (shame) and haya (decency) of our women. Brace yourself with this and much more this Valentine's Day.
No Time For Love
Over the years, red roses, red balloons and stuffed toys have become a symbol of defiance in Pakistan. The bans, protests and court orders against celebrating Valentine's Day by cultural thekedars has only caused unwarranted turmoil, with religious and political sections of the society using it to their benefit. Jamaat-e-Islami being the frontrunner with its Haya Day. Then there are those progressive types who fight back and denounce the anti-Valentine propaganda.
Slain human rights activist Sabeen Mahmud in 2013 came out in support of Valentine's Day, with one of the posters that said "Pyaar hone dein" or let there be love, in clear defiance of the religious Right, which was stopping people from any such celebration. She received threats and had to go into hiding. Two years later, Sabeen Mahmud was murdered. Her killer Saad Aziz said in his confession that he shot Sabeen for holding a un-Islamic Valentine's Day rally.
Against Muslim Tradition
The government of Pakistan has played an active role in the weaponisation of Valentine's Day. In 2016, Pakistan President Mamnoon Hussain, who hardly spoke on any serious issue during his stay in office, got on the anti-Valentine bandwagon and urged the youngsters to not celebrate Valentine's Day calling it a part of the western culture, and not of the Muslim tradition. He asked the students to maintain their religious and national identity. Same year, Chaudhry Nisar, the interior minister in Pakistan Muslim League (N) government banned all kinds of Valentine's Day celebrations in Islamabad. Why should have the Sindh government stayed behind? It banned swimming at Seaview beach in Karachi on Valentine's Day. We don't know if there was any forecast about couples going out for swimming.
In 2017, the Islamabad High Court banned the celebration of Valentine's Day. Justice Shaukat Siddiqui prohibited any festivity in public spaces and government offices across the country. He also directed the media to not air any love — as "coverage (by media) of the spread of love was (promoting) immorality, nudity and indecency, which goes against our rich culture." Asma Jahangir criticized the judgement saying it wasn't based on any law and that Siddiqui wasn't fit to be a judge, rather he should have become a Khatib at a local mosque. Again, in 2018, the Pakistan Electronic Media Regulatory Authority reminded the television channels to not promote the Valentine's Day.
Celebrating Sisters' Day
Khadim Hussain Rizvi, leader of a far-Right religious party Tehrik-e-Labbaik, has expressed his disdain over boys giving red roses to girls: Phool Dene Wale Pe Bhi Lanaat Aur Phool Lene Wale Pe Bhi Lanaat. There you have your Valentine's Day decree.
Last year, the University of Agriculture in Faisalabad celebrated Sisters' Day on 14 February. In a rather idiotic ceremony at its campus, the chancellor of the university distributed 800 headscarves or abayas to female students as a "gesture of respect" and not loves. Though it should well have been called Daughters' Day as the chancellor was giving away tokens of honour to young girls, who could well be his daughters, and not sisters.
Relationship between a man and a woman does exist. Celebrating Sisters' Day doesn't mean these relationships don't exist. Yes, Pakistan is awkward when it comes to love and asking for a day to celebrate love is a bit too much. Those who vehemently oppose the idea forget that Pakistan is no island. It will get influenced by the happenings in the rest of the world. Those who want to celebrate Valentine's Day will go ahead without anyone's approval. But those who don't want to be part of it have no business of imposing their views on others. Valentinegardi is still better than Dashatgardi.
Naila Inayat is a freelance journalist from Pakistan.
Original Headline: Damage caused by Valentine's Day to Pakistani ideology is bigger than any existential threat
Source: The Print
URL: https://www.newageislam.com/islamic-society/valentines-day-celebration-still-better/d/121062