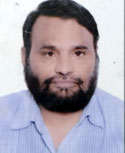 By Dr. Mohammad Ghitreef, New Age Islam
16 March 2022
Some days ago, I was to speak in an online youth gathering on" What Are the Current Challenges of our Times and The Way out." During the deliberation, one young man posed this question: "Why are Muslims lagging behind nowadays? Once upon a time, they were ahead of all nations, then what went wrong with them?"
Many people ask this pertinent question nowadays. Let us try to understand some relevant aspects. A few short and related quotations from the UNDP report may help understand the present grim situation in which Muslims find themselves now the world over. UNDP report says:
"Muslims constitute nearly 22% of the whole world population. It means that every fifth human being is Muslim. The total Muslim population stands to one and a half billion men and women. Muslim countries are 57, who are members of OIC. "Muslim population strength is about one billion in Asia, 40 crores in Africa, 4 crores and 40 lacs in Europe, and 60 lacs in America".
To my bewilderment, "there is only one university per every 30 lacs in OIC member countries. It means that more than one billion people of 57 countries have built only 1000 universities, contrasting to 6000 in America, and 900 in India". "In Christian countries, the literacy rate is approximately 90 percent which is in Muslim countries 40 percent only. While 40% of students reach university level in Christian countries, this ratio is only 2% in Muslim Countries".
Our fundamentalist demagogues very loudly speak of the inevitability of Muslims being the world leaders. Do they know that Muslims who constitute 22% of the world population "create only 5% of world production"? And 95% of world production comes from the "wretched and stray" non-Muslims? Muslim societies are the fertile hub of rumours because there is only one newspaper per thousand in the Muslim world. "There are 5,000 science researchers and scholars out of one million in non-Muslim countries, contrasting with only three scientists per one million in Muslim countries. "The Muslim world spends only 0.2% of its GDP on education compared to 5% of the GDP in European countries". And the list goes on. (See UNDP report)
These short glimpses of the report show our apathy towards modern knowledge and an acute lack of scientific temperament. Our clergy claims that it was never against acquiring modern education, It may be true, but they did not promote it either. And because the Muslim mind, by and large, is captured by the clergy everywhere, it resulted that Muslims spend extravagantly on building grand and beautiful mosques and seminaries and even compete with each other in this project. Still, very seldom do they pay any heed towards modern civilizational institutions, such as scientific, research institutes, universities, colleges, think tanks, charities, hospitals, reading rooms, good libraries, human rights organizations, etc.
In fact, Western civilization for its development owes much to the rich medieval Islamic intellectual legacy through the translation movement of nearly lost Greek scientific knowledge. Arab intellectuals saved the ancient wisdom from oblivion, thanks to vigorous and vibrant scholarly works in the Abbasid period. On the one hand, adding to the old legacy with significant additions in history, Historiography, Geography, Logic, Philosophy, Linguistics, and much more had contributed significantly. In the wake of the reformation movement in Europe first, some free thinkers and lovers of Arabic letters took on them, primarily voluntarily, the responsibility to translate Arabic sciences into Latin, the mother tongue of many European languages, German, French, English, etc. This laborious academic exercise led to the Renaissance.
Modern sciences came to many Muslim countries along with Western colonialism. Western imperialists snatched power from Muslims in these lands. After the usurping of power, there was tremendous bloodshed, plunder, and retaliatory atrocities in these countries. So, it is pretty understandable that the modern sciences and arts that came with imperial forces immediately were received with hostile approaches by Muslims, though other communities like Hindus in India took to them with gusto. But when most Muslim countries became free from the clutches of colonialism, even then, not paying attention to these sciences and modern knowledge, not understanding the new world and its requirements, and keeping the old stereotyped thinking and clinging to the old dictatorial ways is not quite understandable. This shows that the Muslim mind was in intellectual bankruptcy, frustration, and depression, and the situation nowadays is also nearly the same.
This world is a world of causes and effects. Undoubtedly, the means to grow and go forward mostly comes from your proficiency and ability in science and technology. Now technology is making history in the everyday life of man. By this means, developed nations are exploring hidden treasures under the earth's surface and in the heavens. Human history affirms that now human life is solely dependent on this higher technology, let alone the ascendance and fall of a community. When Muslims were ahead in science and technology, they ruled the world in all waljs of human life, say, politics, economy, trade, arts, culture, etc. And in the time of their decadence, when they turned to Greek philosophy, syllogism, and fruitless religious debates forsaking science and research, they relentlessly began falling down without any break.
This is seen in the obsolete and rotten curricula of Muslim seminaries and madrasas.
If this western education had not been treated among Muslims with suspicion, reluctance, or total rejection, which unfortunately was the common phenomenon in all Muslim lands, Muslims would have been now in a better position.
It has been narrated in the hadith that:
"Wisdom is the lost capital of the believer. It should be taken from wherever it is found. "
After all, Muslims themselves had played a significant role in the evolution and development of the sciences that we call Western sciences today. If we were to re-acquire that lost knowledge through the English language and the English people or through French, we would have to retain them without any reluctance or repentance. It would be as if our lost capital were getting back to us.
Unfortunately, in the blind hostility towards the British and other Europeans, we rejected this lost capital and wrongly considered modernity tantamount to atheism. Thus, our ongoing decline went on unchecked. So now, a paradigm shift is required in thinking, planning, and action.
----
A regular columnist for New Age Islam, Dr. Mohammad Ghitreef is a Research Associate with the Centre for Promotion of Educational and Cultural Advancement of Muslims of India, AMU Aligarh.
URL: https://www.newageislam.com/islamic-society/muslims-human-endeavour-oic-undp/d/126582
New Age Islam, Islam Online, Islamic Website, African Muslim News, Arab World News, South Asia News, Indian Muslim News, World Muslim News, Women in Islam, Islamic Feminism, Arab Women, Women In Arab, Islamophobia in America, Muslim Women in West, Islam Women and Feminism