New Age Islam News Bureau
26 Jul 2020
• Egyptian Female Students at Higher Institute of Cinema Speak Out Against Sexual Harassment
• Women Gather Across Turkey in Support of Anti-Violence Treaty
• Israel Keeps Two Palestinian Female Prisoners in Isolation: Palestinian Commission
• Garment Workers to Graduates: Bangladeshi Women Aim to Shake Up Textile Sector
• Turkey Supports Women's Employment In Sudan
Compiled by New Age Islam News Bureau
URL: https://www.newageislam.com/islam-women-feminism/triple-talaq-first-august-be/d/122472
--------
Triple Talaq: First August Will Be Celebrated as Muslim Women's Rights Day in India
Abhinandan Mishra
July 25, 2020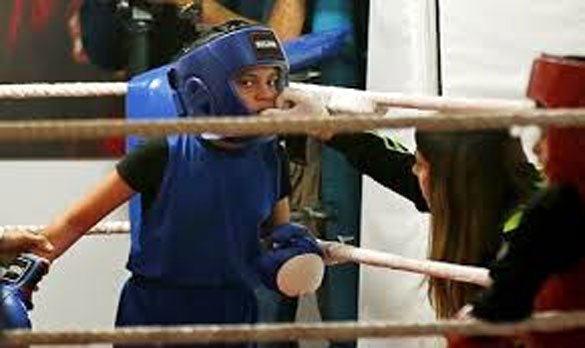 Muslim women celebrate the passage of Triple Talaq Bill
----
New Delhi: August 1 will be celebrated as "Muslim Women's Rights Day" from now on, as it was on this day last year that the triple talaq bill got the Presidential nod. This plan has been made by the Bharatiya Janata Party with the intention to increase its acceptability within the Muslim community, say sources.
Sources say that the BJP will celebrate this "historic day" in a big way, with prominent faces from the Cabinet, including Smriti Irani, Mukhtar Abbas Naqvi and Ravi Shankar Prasad, addressing Muslim women through virtual conferences. Other party leaders have also been asked to hold virtual conferences and similar programmes across the country, in a move, which the party feels, will strengthen communal harmony in the country and expand the party's reach among Muslims.
Naqvi, who is the Union Minister for Minority Affairs, is playing a prominent role in designing the details of the programmes that will focus on reaching out to Muslim women.
"Our government is painted as anti-Muslim by many people and yet it was only our government that brought the bill to abolish the cruel practice of triple talaq. The abolition of triple talaq has improved the social and economic status of Muslim women across the country, especially those who are in the lower strata. The positive impact of this Act will be seen in the years to come," a senior BJP leader told The Sunday Guardian.
The bill, which provides for a jail term for Muslim men who practise triple talaq, was passed in the Lok Sabha on 25 July 2019, with 303 MPs voting in its favour and 82 against it. It was passed by the Rajya Sabha on 30 July, with 99 MPs voting in its favour and 84 opposing it.
As per the numbers collated by the Ministry of Minority Affairs, there has been an 82% decline in instances of triple talaq or talaq-e-biddat after the passing of the "The Muslim Women (Protection of Rights on Marriage) Act, 2019", which has criminalised triple talaq.
According to ministry officials, from 1985 and until August 2019, at least 383,000 instances of triple talaq were reported in the country. However, post July 2019, only 1,039 cases of triple talaq were recorded. These numbers, as per ministry officials, were collected from various Waqf boards, minority commission and local administrations.
Before August 2019, the maximum number of triple talaqs was reported from Uttar Pradesh (63,400), West Bengal (51,800), undivided Andhra Pradesh (41,382), Maharashtra (39,200) and Bihar (38,617).
https://www.sundayguardianlive.com/news/1-august-will-celebrated-muslim-womens-rights-day
--------
Egyptian Female Students at Higher Institute of Cinema Speak Out Against Sexual Harassment
JULY 25, 2020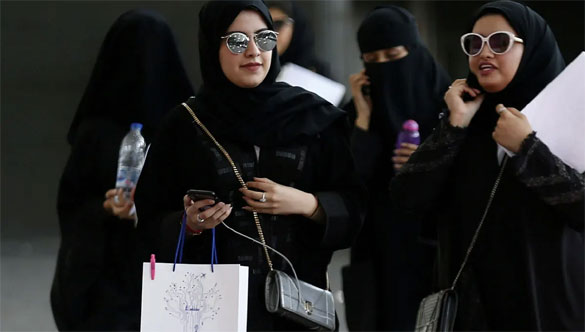 Egyptian female students at the Higher Institute of Cinema conducted a survey over the past two weeks on sexual harassment at the institute, revealing that 56.7% of 157 students suffered from sexual harassment.
According to the survey, 30.9% were subjected to online harassment, while 63.9% were subjected to verbal harassment and other forms of non-verbal sexual harassment on campus and outside campus.
The students set up the Instagram page (@womenofcinemainstitute) to raise awareness and share the 146 responses that were received in less than a week. On July 23, they created a petition to call for an anti-harassment policy at the institute that guarantees their rights.
The hashtag "#حق_طالبات_معهد_السينما" (The Rights of Female Students at the Cinema Institute) also began circulating on Twitter for the past few days to call for change.
According to a statement, the young women are calling for: the implementation of a compulsory code of conduct for students and faculty members, commitment to a clearly defined definition of sexual harassment and gender-based violence, the establishment of safe channels to report incidents, a push by the institute to encourage all individuals to report and demonstrate its willingness to take decisive action, a system that reacts promptly to reports of prohibited conduct and ensures disciplinary action, and heightened awareness about sexual harassment, including its consequences.
In response, Dr. Enas Abdel Dayem, Minister of Culture, and Dr. Ashraf Zaki, head of the Academy of Arts, addressed the accusations and announced that investigations will take place, affirming in a statement that the academy is in full readiness to receive any complaint and that it would protect the confidentiality and privacy of all survivors during investigation.
Egypt's National Council for Women, headed by Dr. Maya Morsy, released a statement commending Dr. Enas Abdel Dayem and Dr. Ashraf Zaki's timely response to the complaints of students of the Higher Institute of Cinema. "All institutions should follow the example of the Academy of Arts in taking such steps, which is worthy of respect and appreciation to help protect Egyptian girls from sexual harassment," the statement read.
Dr. Maya Morsi also called on all girls and women who have been subjected to any form of harassment to report their cases in order for institutions to take the necessary legal measures.
Since the beginning of July, there has been a wave exposure of sexual predators on Egyptian social media, following the case of Ahmed Bassam Zaki who was accused of rape, sexual assault and sexual harassment of more than 50 Egyptian and foreign women.
After Zaki's arrest, Egypt's Prime Minister Mostafa Madbouly approved a legislative amendment in the criminal code to protect the identities of victims of harassment, rape and assault during court cases.
The amendment enables prosecutors to conceal the data of victims coming forward with their reports in order to protect them from possible retribution from perpetrators or external parties.
The decision was praised by many, including the National Council of Women, with hopes that it will encourage more victims of sexual crimes to expose sexual predators.
Most recently, Egypt's Coptic Orthodox Church's spokesperson announced that Pope Tawadros II has decided to defrock priest Rewiess Aziz Khalil, following allegations of sexual abuse and paedophilia.
https://egyptianstreets.com/2020/07/25/egyptian-female-students-at-higher-institute-of-cinema-speak-out-against-sexual-harassment/
--------
Women Gather Across Turkey in Support Of Anti-Violence Treaty
July 26, 2020
Women gathered across Turkey to implore the government to stick with the landmark Istanbul Convention, which combats violence against women. (AFP)
----
ANKARA: Women across Turkey gathered on Sunday in support of a landmark treaty on combating violence against women as fears grow over Ankara's possible withdrawal from the agreement.
The demonstrations are part of the rising anger in Turkey at the growing number of women killed, including the murder of university student Pinar Gultekin this month.
There is speculation Turkey could withdraw from the Istanbul Convention that Ankara ratified in 2012, which is the world's first binding instrument to prevent and combat violence against women, from marital rape to female genital mutilation.
The ruling party's deputy chairman, Numan Kurtulmus, earlier this month described signing the convention as "wrong" and suggested Turkey could withdraw.
In an Ankara park where there was a heavy police presence, dozens of women came together on Sunday for a meeting organized by Ankara Women's Platform in support of the treaty.
"If this convention is taken away from us, all women will be alone," Cansu Ertas of the Ankara Women's Platform told AFP. "The state will have dismissed the responsibility that falls on them" to protect women, she added.
In Istanbul, local media reported women were blocked from entering a park and so dozens decided to walk in the streets of Besiktas district, chanting, "we will not leave the streets or the squares," according to video posted online.
For women's rights activists, Turkey may have ratified the convention and established law 6284 to protect women but it is not implemented properly, leaving women vulnerable to violence often by their former partners, husbands or relatives.
The murder of Gultekin reportedly at the hands of her ex-boyfriend has become one more femicide known across Turkey as women demand more protection from the state.
Rights group "We Will Stop Femicides Platform" says 146 women were killed by men in the first half of 2020.
Last year, 474 women were killed, according to the group. It was 440 in 2018.
The protests in Turkey come after the Polish justice minister said at the weekend his country would start preparation on the formal process to withdraw from the treaty on Monday.
https://www.arabnews.com/node/1710401/middle-east
--------
Israel keeps two Palestinian female prisoners in isolation: Palestinian commission
26 July 2020
Two Palestinian women prisoners are currently behind bars in an Israeli jail in isolation and under extremely harsh conditions, a Palestinian commission says.
The Detainees and Ex-Detainees Affairs Commission, which is run by the Palestinian Authority (PA) in the occupied West Bank, announced the grim news on Sunday, identifying the pair as Fadwa Hamada and Jihan Hashima, the Palestinian Information Center reported.
The women are being kept in total solitary confinement in Jalamah detention center under harsh conditions, the commission said, adding that they are also watched by three security cameras and deprived of their basic needs and rights.
"Since we were transferred to Jalamah isolation jail, we have been wearing the same clothes. They have not brought our things. We were given one blouse each and a single tube of toothpaste with a worn and broken brush," the Commission quoted the prisoners as saying.
"When we go out to see the lawyer, our legs are shackled and they do not provide us with [protective] masks. Our families have also not been allowed to visit us for months," they added.
Late last year, a number of Palestinian rights groups, including the Palestinian Prisoners Society (PPS), revealed in a joint statement that the number of Palestinian detainees currently being kept behind bars in Israeli detention centers stands at around 5,000, including 50 women and 200 children.
Approximately 350 of these inmates are under the so-called administrative detention, which is a sort of imprisonment without trial or charge that allows Israel to incarcerate Palestinians for up to six months, extendable an infinite number of times.
Israel arrests Palestinian girl near West Bank village
On Saturday, Israeli forces arrested a 16-year-old girl, identified as Rima al-Kilani, in the vicinity of the village of Nazlet Zeid, southwest of Jenin, in the occupied West Bank, the Palestinian Information Center reported.
Her father, Abdul-Fattah, said that Israeli soldiers took his daughter to an interrogation center inside the Israeli settlement of Ariel and later extended Rima's detention to four days after making false claims against her.
Separately on Saturday, Israeli forces also arrested a boy from his home in Issawiya district in Jerusalem al Quds, and later released him conditionally.
The report, citing local sources, added that 13-year-old Zain Addin Issam was arrested from his home in Obeid neighborhood in Issawiya and was later freed after ordering his father to pay 5,000 shekels.
Back in April, the Palestinian Detainees and Ex-Detainees Affairs Commission said in a report that nearly 200 Palestinian children and teenagers are being kept behind bars in Israeli prisons in inhumane conditions, undergoing "very rough interrogation process and torture."
Every year, between 500 and 700 Palestinian children at the age of 12-17 are arrested and tried in Israeli military courts, the Defense for Children International says.
In March last year, the UN children's agency, UNICEF, said that around 40 Palestinian children had been killed and hundreds more wounded in a year of anti-occupation protest rallies along the fence that separates the besieged Gaza Strip and the Israeli-occupied Palestinian territories.
https://www.presstv.com/Detail/2020/07/26/630469/Palestine-Israel-women-prison-incommunicado-Jalamah--West-Bank-children-
--------
Garment workers to graduates: Bangladeshi women aim to shake up textile sector
Naimul Karim
July 27, 2020
Five years ago, Sadeka Begum was working 12-hour shifts in a garment factory as the main earner for her family in Bangladesh.
Today the 23-year-old is one of the first graduates of a special university programme that aims to inspire female workers to become leaders and boost women's rights across industries.
Begum now interns for the United Nations children's agency (UNICEF) and hopes to use her economics degree to launch a project to improve the lives of the children of Bangladeshi textile workers by addressing a lack of schooling and childcare.
"I am an example of how education can change a person," said Begum, one of four former garment workers to graduate from the Pathways for Promise course at the Asian University for Women (AUW) - based in the southeastern port city of Chittagong.
"Garment workers are the reason why Bangladesh's economy is doing well," she added. "Their children deserve better."
About 470 disadvantaged women including tea pickers and refugees have enrolled for the free degree programme since it started in 2016, and receive a monthly stipend while they study.
Dozens of ex-textile workers are part of the cohort and the AUW's vice chancellor, Nirmala Rao, said the university was involved in creating internships to tackle a "dearth of female middle and senior managers" in Bangladesh's garment industry.
While up to 80 per cent of garment workers are women in largely junior positions such as seamstresses, the majority of senior management positions are taken by men, U.N. data shows.
Rubana Huq, who heads the nation's largest trade association for garment manufacturers and was also involved in designing the academic course, said seeing the graduates taking on management positions in the sector would inspire other women to dream big.
"They have different exposure and their outlooks are very fresh," Huq told the Thomson Reuters Foundation. "They will be able to contribute to how we look at female empowerment."
WORKERS' RIGHTS AT RISK
Bangladesh is the world's second largest supplier of clothes to Western countries after China, and relies on the garment industry for more than 80 per cent of exports and four million jobs.
Yet the sector has been rocked in recent years - first by the 2013 Rana Plaza collapse on the outskirts of Dhaka that killed 1,136 workers, then by the novel coronavirus pandemic.
The 2013 disaster sparked efforts to improve labour rights and conditions but the coronavirus outbreak led to thousands of garment workers being laid off in recent months as Western fashion brands cancelled orders due to global store closures.
As workers push for overdue wages and the jobless seek to find work, the AUW graduates want to help to steady the sector and push for change by rising through the ranks of management.
"I want to see everyone with the same eye, it doesn't matter what category someone's working in," said former factory packer Yesmin Akther. "I want people to behave well towards workers."
A recent report by a U.S. Senate committee found Bangladesh was backsliding on garment workers' rights. Union leaders faced intimidation, hampering their ability to investigate claims of threats and abuse - mainly from women workers - the report said.
Factory owners dismissed the findings of the report as inaccurate while local researchers said verbal abuse of workers was more prevalent across smaller factories and subcontractors.
GIVING BACK
The university, funded by donors including the Ikea Foundation and the Bill & Melinda Gates Foundation, has female students from across Asia and the Middle East pursuing degrees in subjects such as public health, philosophy and politics.
The students from the garment sector receive full pay - worth about $100 a month - from their employers while studying.
This proves vital as their families rely on the income, according to the AUW, which said it had persuaded several factory owners to back the initiative and allow some of their brightest female workers to leave the workplace for five years.
The former textile workers, who had to pass a rigorous entrance exam for a place on their courses, said adapting to academic life was challenging as was improving their English.
One of the graduates said she used to "just stare at people" at the start because her English wasn't good enough, while another recalled practising the language in front of the mirror.
Dipali Khatun, who is set to graduate in December, said her ambition was to work for a charity or to return to the garment sector in a human resources role where she could have an impact.
"I would ... ensure that there is no bad behaviour against any garment worker," she said.
Kalpona Akter, founder of the Bangladesh Centre for Worker Solidarity, said she hoped the all the garment worker graduates would return to the sector rather than seek other opportunities.
"If the 100 girls who are studying get into 100 factories, that can bring change because they have seen how difficult lives are for workers," Akter said. "If they join other industries, they will be empowered, but that won't help our situation."
Yesmin Akther is one such graduate who wants to give back.
"My factory paid me for the last four years and supported me so I could study," the 23-year-old said. "Given the chance, I would like to do something good in return."
https://www.khaleejtimes.com/business/global/garment-workers-to-graduates-bangladeshi-women-aim-to-shake-up-textile-sector
--------
Turkey supports women's employment in Sudan
Omer Erdem
26.07.2020
Turkey's state-run aid agency has distributed vocational equipment for 50 Sudanese women to boost their employment.
The Turkish Cooperation and Coordination Agency (TIKA) distributed 10 sewing machines, 10 embroidery machines, 10 leatherworking machines, 10 ovens, and 10 spice processing machines.
The machines were provided to the women who previously received training in sewing-embroidery and cooking by the Crafts for Sustainable Development Association, which carries out craftwork activities for the people of the region.
Speaking at the handover ceremony, Turkey's Ambassador in Khartum Irfan Neziroglu said they wish to deliver equipment to hundreds of women in all provinces of Sudan.
"Sudanese women are one of the strongest women in the world. Believe and trust yourself," Neziroglu added.
TIKA Coordinator Bilal Ozden said that they will carry out similar projects in other provinces, and they will develop projects for young people and professionals with low-income who have not been able to start their business.
https://www.aa.com.tr/en/turkey/turkey-supports-women-s-employment-in-sudan/1923278
--------
URL: https://www.newageislam.com/islam-women-feminism/triple-talaq-first-august-be/d/122472
New Age Islam, Islam Online, Islamic Website, African Muslim News, Arab World News, South Asia News, Indian Muslim News, World Muslim News, Women in Islam, Islamic Feminism, Arab Women, Women In Arab, Islamophobia in America, Muslim Women in West, Islam Women and Feminism