New Age Islam News Bureau
19 Sept 2017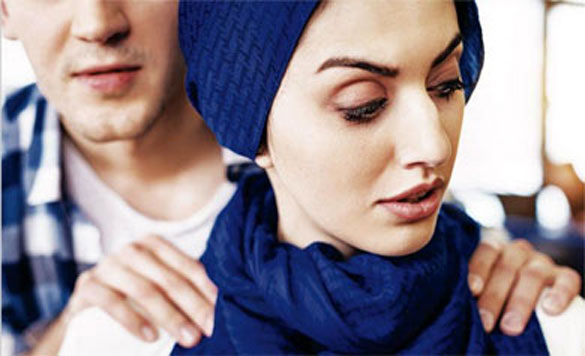 Women in some Arab countries are turning to social media to expose sexual harassment. Picture posted by actors (shutterstock)
----
• Mixing Make-Up for Muslim Women Offers Lesson in Asian Diversity
• Shameful To Demand That I Should Be Returned: Ladakh Woman Who Married a Muslim
• Saudi Arabia Trains 1st Women Air Traffic Controllers
• Will Give Hadiya Case Findings to SC: Panel
• Iraq Set To Deport 500 Wives of Islamic State Jihadists to Europe, Asia and the Americas
• 'As a Muslim, As a Canadian, As a Woman': Writers Share First-Hand Stories
• UN Gives Top Prize to Chibok Girls Negotiator
• Four Boston College women acid-attacked in France
• 80,000 Jobs For Saudi Women Soon: Labour Ministry
Compiled by New Age Islam News Bureau
URL: https://www.newageislam.com/islam-women-feminism/arab-women-take-social-media/d/112581
--------
Arab women take to social media to expose sexual harassment
19 September 2017
LONDON: The car slows down and the driver leans over and leers at the woman trying to hail a taxi beside a busy road in downtown Amman.
Eyes averted, she waves a little more frantically at the taxis driving by.
Balad, Amman's downtown area, is one of the city's harassment hotspots and women here are frequently subjected to sexualized looks and comments or even followed down the street.
The harassment can also take the form of groping, indecent exposure or unwelcome advances.
Now some women in Jordan and elsewhere in the Arab world are taking matters into their own hands by posting details of these incidents on social media to expose the assailants and challenge normalized perceptions of sexual harassment in patriarchal societies.
In the Middle East, where fear of victim shaming prevents many women from reporting perpetrators, sexual harassment remains an inescapable part of everyday life.
"The impacts of sexual harassment go far beyond the incident itself. It affects the daily routines of many women and hinders them from carrying out normal activities to avoid being harassed," said Farah Mesmar, a Jordan-based human rights advocate.
"Simple activities like going for a run or catching the bus need a lot of consideration, especially regarding choice of clothing or timing."
In Egypt, where according to a UN survey in 2013, over 99 percent of women have experienced some form of sexual harassment, the female population is fighting back.
"It used to be taboo to talk about sexual harassment. Even the media would describe it as flirtation," said Alia Soliman, communications manager at HarassMap, an NGO that logs the details of sexual harassment and assaults across Egypt in an online map.
"Now, people are starting to speak up," she said.
Launched in 2010 and aiming to end the social acceptability of sexual harassment in Egypt, HarassMap has been instrumental in raising awareness surrounding the issue. "In the beginning there was denial that it was happening so the map provided proof," Soliman said.
Since then, thousands have detailed their ordeals anonymously via the platform, which aims to stop social tolerance of harassment and encourage bystanders to intervene rather than remain silent.
"We've seen how one small intervention, even just asking the time, can divert the attention of the harasser and give the victim a window to get away."
Public pressure can be equally effective online. Soliman recalls an incident in 2015 when a well-known store at a mall in central Cairo was forced to fire a male assistant after a women shared details of his harassment via social media.
The previous year, a video featuring a female student being surrounded and harassed by men while walking across the Cairo University campus went viral after it was uploaded to Facebook and YouTube.
Since then, a growing number of women in countries across the region have taken to the online sphere to share their stories.
In August, a video showing a group of men hounding a young women in Morocco sparked outrage, prompting popular local news site Ladepeche.ma to say that harassment had become "a national sport."
Earlier this month a girl in Egypt shared pictures on Facebook after a man tried to grope her on a bus.
"The first thing I did was to take a picture of it so when he says he did not do anything, I will know how to respond," she wrote.
"I'm not wearing tight clothes and my face is barely visible, find other excuses to justify what happened."
Many are using trending hashtags to spread the word via social media, such as "My first sexual harassment experience was at age …" and "mesh basita" or "It's not ok," which is part of a six-week social media campaign launched over the summer by the KIP Project on Gender and Sexuality in Lebanon.
Previously, women avoided sharing these stories online for fear of being shamed, Mesmar said. "However, recently, women have been empowered by feminist social media movements such as 'expose a harasser,' which shares pictures or screenshots of online sexual harassment."
Responses to these posts typically veer from sympathy and encouragement to verbal abuse and outright victim-blaming.
"People want to know what she was wearing at the time, accuse her of wanting (to be harassed), or ask why she was out at night," said Soliman. "That's still a very big challenge."
Lubna Dawany, a lawyer and women's rights activist who has co-founded several women's rights NGOs in Jordan, said it boils down to separation between the sexes from a young age.
"When they grow to become teenagers it's not easy to prevent the interaction — then it will come out as sexual harassment.
"It is not because they are wearing tight clothes or anything else."
While there has been an increase in this content on social media in the past two to three years, most of the women posting already operate in the activist domain according Raghida Ghamloush, a case management supervisor at ABAAD, a gender equality NGO in Lebanon.
"A lot of women, particularly in rural communities, don't know how to use these platforms to address the situation, or they are too scared to try."
Many, she said, may also fear retaliation from the perpetrator's family, or their own.
However, a growing number of women are reaching out via Facebook and WhatsApp to seek advice in dealing with harassment. "These platforms are used by everyone in Lebanon so it's a good way for them to get in touch."
Social media is also instrumental for ABAAD's awareness-raising activities, she said. "It's one of the main ways we advocate against sexual harassment and other forms of violence against women."
http://www.arabnews.com/node/1163331/media
--------
Mixing make-up for Muslim women offers lesson in Asian diversity
September 19, 2017
SINGAPORE/TOKYO: South Korea's biggest cosmetics maker is revamping its products to suit Muslims and darker-skinned women in Southeast Asia as it tries to make up business lost because of political tensions with China over a missile-defence system.
Amorepacific Corp is pushing harder into Indonesia, Singapore, Malaysia, Thailand and Vietnam with a line-up that takes into account skin tones, the region's humidity and the need for Muslim women to wash their faces five times a day before prayers.
It marks a significant shift for the Seoul-based company, which generated about 90% of its revenue last year in South Korea and China – where many women are fairer-skinned and the weather more variable.
"The diversity of Southeast Asia was a challenge," said Robin Na, head of Amorepacific's operations in Southeast Asia.
"The region is a melting pot compared with China and Korea."
Southeast Asia generated just 150 billion won (US$133 million) in sales for Amorepacific last year, or less than 3% of its total. The company wants to triple that, given the region's cosmetics and skincare market is expected to reach US$9.6 billion in sales by 2020, according to Euromonitor.
The move is spurred in part by tensions with China over South Korea's hosting of the US's Thaad missile system, meant to protect against a North Korean attack. China opposes the system and, in the immediate aftermath of its deployment, travel agencies stopped selling tour packages to South Korea, where consumer products are hot items.
There were 2.3 million fewer Chinese tourists in the five months through July, compared with a year earlier. Based on the average spending of Chinese visitors in 2016, that cost South Korea at least US$4.7 billion.
That may be especially significant for Amorepacific since China accounted for 19% of revenue in the year ended Dec 31. Shares have declined 22% so far this year, compared with a 19% increase for the benchmark Kospi index.
"The recent political conflict between China and South Korea is posing a serious threat to the business of South Korean beauty exporters," said Sunny Um, a Singapore-based research analyst at Euromonitor.
"Meanwhile, Southeast Asia markets have been growing strong for the past five years."
Amorepacific's share of the Asia-Pacific cosmetics market doubled to 6% between 2011 and 2016, overtaking Estee Lauder Companies Inc, according to Euromonitor.
Now it's focusing efforts in Southeast Asia, primarily through five brands: Laneige, Innisfree, Etude House, Sulwhasoo and Mamonde. Amorepacific has about 250 directly managed stores in the region and plans to open another 150 to meet its 2020 revenue target, Na said.
The company opened a research centre in Singapore this year, and it's investing 110 billion won to build a production facility in Johor, Malaysia, that's scheduled to open in 2020.
The Muslim population in Southeast Asia totals close to 300 million, according to Abas Jalil, chief executive at Kuala Lumpur-based consultancy Amanah Capital Group Ltd.
By 2019, the annual global spending by Muslim consumers will reach US$73 billion, according to the Singapore-based Institute of Asian Consumer Insight. More than 60% of the world's Muslims live in Asia.
L'Oreal SA, the leading cosmetic maker in Southeast Asia, is also tapping into the Muslim cosmetics market. It operates a halal-certified factory in Indonesia that supplies to the region. Halal products don't have components that Muslims are prohibited from consuming or using according to Islamic law.
"Southeast Asia has been the trendsetter for Muslim consumers' products, including cosmetics," Abas said in an email.
"Muslim women in this region have greater participation in all aspects of economic activities as well as increasing purchasing power."
Yet the company isn't just cutting-and-pasting its operations from northern Asia. It's reformulating certain products and creating new ones to compensate for humidity, darker skin and Muslim women's needs.
For example, Muslim women want lighter, washable make-up that can be removed easily before daily prayers and then quickly reapplied.
Norhayati Hamim, a customer in Singapore, said she favoured the premium Sulwhasoo brand, particularly the US$36 Gentle Cleansing Foam EX face wash she uses before daily prayers, because it doesn't dry her skin.
"Their make-up is not too thick, too, so it's easier to wash off," she said.
Also, Muslim customers who wear hijabs tend to want to highlight the areas of their faces that are revealed, Na said, meaning they want more vibrantly coloured lipstick and eyeshadow. The company wouldn't provide details about specific colours, citing competitive reasons.
The company has, though, developed darker shades of foundation, called "Asean cushion shades", for its Laneige and Innisfree brands that are sold only in the region.
"We are also very open to developing local-only products," Na said in Korean, with his comments translated into English by a company-provided interpreter.
Besides focus groups, Amorepacific's representatives also visited the homes of Muslim customers, mostly in Kuala Lumpur, to better understand their make-up and skincare management routines. The customers are enlisted by market-research firms such as Nielsen Holdings Plc, according to Amorepacific.
During the visits, a female researcher notes the steps in a customer's morning regimen, whether products are applied to the neck, and even how many times a woman taps the make-up with the application pad.
"Brands must be confident in their understanding of Muslim consumers and combine that with a nuanced understanding of how the faith exists in the context of different cultures," said Q Akashah, Singapore-based executive director at Islamic marketing consultancy OgilvyNoor.
Amorepacific believes that the knowledge they've picked up in conquering the diverse Southeast Asia market could prove helpful for ventures into other new markets. The company this month opened an Innisfree store in Manhattan.
"If we can achieve success in Southeast Asia with this much diversity, it can also be a very good experience for us to enter different countries with great diversity as well," Na said.
http://www.freemalaysiatoday.com/category/nation/2017/09/19/mixing-make-up-for-muslim-women-offers-lesson-in-asian-diversity/
--------
Shameful to demand that I should be returned: Ladakh woman who married a Muslim
Sep 19, 2017
A Buddhist woman whose marriage to a Muslim man stoked communal tension in Jammu and Kashmir's Ladakh wrote in an article for the The Indian Express on Tuesday that she 'abhorred' the politics being played on her personal decision.
Shifah, formerly called Stanzin Saldon, said in the article she had decided to become a Muslim as an outcome of her "spiritual quest" and not because she "disliked her religion". She added that she converted long before she met her husband Syed Murtaza Aga.
Shifah, 30, converted to Islam in 2015 and married Aga, an engineer, last year.
Earlier this month, the region's apex religious body Ladakh Buddhist Association (LBA) had threatened communal unrest unless Shifah was "brought back". LBA wrote to chief minister Mehbooba Mufti, asking for an annulment of Shifah and Mustaza's marriage.
"It is shameful to demand that I should be returned, because nobody has taken me or stolen me. I am here and I have made my choices out of my free will," Shifah said, adding that the portrayal of women as a "mere baby-making machine to save the community" was another reason she questioned her life choices.
The controversy arose amid tensions between the Muslim-majority Kargil region and the Buddhist-dominated Leh region over the LBA's demand for Union Territory status with legislative power to Ladakh region — an appeal opposed by Muslim leaders from Kargil. Ladakh-based groups say they have been historically discriminated against and received little funds to develop the sparsely populated region.
Shifah had also written to CM Mehbooba Mufti on September 10. She dismissed the LBA's claim and alleged that she was being unduly threatened, saying that choosing Islam was her spiritual choice that had little to do with her marriage.
"I am Saldon and also Shifah. I choose to be both and will always be a daughter of my family and Ladakh," she concluded.
http://www.hindustantimes.com/india-news/shameful-to-demand-that-i-should-be-returned-says-ladakh-woman-who-married-muslim-man/story-9XOqt5GQBtx1vTfHMVsNTP.html
--------
Saudi Arabia trains 1st women air traffic controllers
19 September 2017
RIYADH: Saudi women will be trained to work as air traffic controllers, the Saudi Air Navigation Services (SANS) has announced.
SANS said it was offering theoretical and practical training to 80 women per year to prepare them for work in the air traffic control sector.
"The applicants began taking admission exams on Sunday for the Saudi Academy of Civil Aviation and will undergo a number of editorial tests," the Saudi Press Agency (SPA) said in a report.
Applicants must have a high school diploma with high marks and be between 18 and 25, it said.
Saudi Arabia seeks to create more jobs for women as part of a reform push to wean the economy off oil.
Its Vision 2030 plan aims to increase employment and diversify revenue sources.
Some of the planned changes, like increasing the number of women in the overall workforce to 28 percent from 23 percent and quadrupling their presence in senior civil service roles to 5 percent, would transform society.
Most employed women work for the Kingdom's vast public sector, primarily in health and education, but authorities say they seek to encourage more hiring by private firms as part of the Vision 2030 plan.
Last year, a senior scholar said women should be allowed to work as paramedics and opticians, and last month women staffed an emergency call center at the Hajj pilgrimage for the first time.
http://www.arabnews.com/node/1163636/saudi-arabia
--------
Will Give Hadiya Case Findings to SC: Panel
SEPTEMBER 18, 2017
The Kerala State Women's Commission on Monday said it would only reveal to the Supreme Court (SC) whether Hadiya, a 26-year-old Hindu woman who converted to Islam and subsequently married a Muslim youth, faced severe human rights violations, including forcible detention, at her parent's home.
The commission had opened an inquiry into the allegation that Ms. Hadiya's parents flagrantly violated her fundamental rights after the High Court had placed her in their custody after annulling her marriage. The complainants, including 1,000 members of the Girls Islamic Organisation, alleged that none was allowed to meet her and that Ms. Hadiya was constantly under police watch. The apex court was seized of the matter in August when Ms. Hadiya's husband approached it to revoke the lower court's decision.
The apex court reserved its judgement and ordered the National Investigation Agency (NIA) to probe whether the marriage was part of a "Love Jihad" conspiracy to convert women from other faith to Islam.
At a stroke, Ms. Hadiya's case became central to the public debate on whether "deceptive conversion" to Islam, or "Love Jihad", was a social truth or a myth. The social media actively discussed the matter, often discordantly.
The Commission said it was unwilling to comment on the status of the sensitive inquiry or the nature of its findings. It would submit its deductions in the Supreme Court if ordered.
Ms. Hadiya was thrust into public focus last year when her father moved a habeas corpus petition in the HC stating that certain entities had forcibly converted his daughter to Islam with the intention of marrying her off to radical youth headed to join the Islamic State in Afghanistan.
Ms. Hadiya deposed that she had converted on her volition. During the hearing, she married a Muslim from Kollam. The HC annulled the marriage and placed her in parent's custody.
http://www.thehindu.com/news/national/kerala/will-give-hadiya-case-findings-to-sc-panel/article19711007.ece
--------
Iraq Set To Deport 500 Wives of Islamic State Jihadists to Europe, Asia and the Americas
Sep 19, 2017
Iraq moved 500 wives of Islamic State group jihadists to a detention centre in preparation to deport them after they were captured along with 800 children, a councillor said Monday.
The women and children were detained in Iraq's second city Mosul, capital of Nineveh province and IS's main stronghold in the country until Iraqi forces retook it in July.
"They are in a holding centre in Tal Kayf under the control of Iraqi security forces, so their cases can be examined before they are eventually expelled from the country," the Nineveh province councillor told AFP.
The spouses and their children were moved Sunday from a camp run by international aid agencies 60 kilometres (40 miles) south of Mosul, said the official, who asked to remain anonymous.
A senior Iraqi security official said the 509 women and 813 children held 13 different nationalities from Europe, Asia and the Americas.
A government official said around 300 of them was Turkish.
"They are foreigners who entered the country illegally," a minister told AFP. "Legal measures must be taken against them because, when they were detained, they were in an area controlled by terrorists."
The Norwegian Refugee Council said they group were mostly from Turkey, Azerbaijan, Russia and Tajikistan.
The Nineveh councillor said Prime Minister Haider al-Abadi had ordered their transfer to the detention centre and "could be part of preparations for their departure to their countries of origin".
Some of the families were among a group transferred to the Iraqi authorities a week after they surrendered to Kurdish forces deployed in the north of the country.
"Humanitarian organisations must have free access" to the centre in order "to provide assistance and monitor their living conditions," said Melany Markham, spokesperson in Iraq for the Norwegian Refugee Council.
Iraqi forces in late August ousted ARE from the jihadists' one-time stronghold of Tal Afar, near Iraqi Kurdistan, after facing fierce resistance in the town of Al-Ayadieh.
Hundreds of women and children surrendered to Kurdish forces deployed north of Al-Ayadieh, officials said.
http://www.hindustantimes.com/world-news/iraq-set-to-deport-500-wives-of-islamic-state-jihadists/story-RJiiFvRjSw65Gx84F4gqgL.html
--------
'As a Muslim, as a Canadian, as a woman': writers share first-hand stories
Sep 18, 2017
A group of Canadian Muslim women have come together to create an anthology of first-hand stories exploring the diversity, and intersection, of the Islamic faith and Canadian nationality.
The contributors say that too often, Muslim women are spoken for by others and their own voices are muffled. The new book The Muslimah Who Fell to Earth is an attempt to change that by telling the stories and experiences of 21 women.
Vancouver's Azmina Kassam is one of those "Muslimah" contributors — which is the feminine word for Muslim — and she said that writing down her story was as much a chance to share her experiences as it was to explore her own identity.
"When I was approached, I thought 'What a wonderful opportunity to share with other women my story,'" Kassam told CBC's host of North By Northwest Sheryl MacKay. "The story for me was also about going into 'What is my identity? What is it to be Canadian?'"
'Expanded life'
Kassam is Ismaili, a branch of Shia Islam, and grew up in Kenya. She moved to Canada in the 1980s and says that living in Vancouver, and being exposed to so many different people and ideas, stretched her identity in ways she hadn't imagined.
It's something she explores in her personal essay.
"As a Muslim, as a Canadian, as a woman — my identity is fluid still and it gets larger with my interactions," Kassam said.
Some of the most influential interactions she had, she said, came from studying Kundalini yoga, attending Simon Fraser University and dating a Canadian Christian.
"If I had stayed in Kenya and married an Ismaili man I would have had, maybe, a more stable life but not an expanded life," she said.
Being open to life-changing influences as an immigrant in a new country is important, Kassam said, but so is not forgetting your roots.
"I felt that I had to be rooted in my own identity to have confidence navigating in a life [here]," she said.
Kassam and fellow contributor to the book Meharoona Ghani will be participating in a reading and signing of The Muslimah Who Fell to Earth as part of the Word Vancouver festival on Thursday, Sept. 21 at Banyen Books.
http://www.cbc.ca/news/canada/british-columbia/the-muslimah-who-fell-to-earth-1.4294051
--------
UN gives top prize to Chibok girls negotiator
September 19, 2017
ABUJA - A Nigerian lawyer who helped secure the release of more than 100 schoolgirls kidnapped by Boko Haram was on Monday awarded one of the United Nations' top prizes.
The UNHCR said Zannah Mustapha was given the annual Nansen award for his "crucial mediating" role as well as his work helping children affected by the long-running conflict. Last year's recipients of the award were more than 2,000 volunteers who saved the lives of thousands of migrants trying to cross the Mediterranean to Europe.
Mustapha, who is in his late-50s, said the award was unexpected but he was "exceedingly happy" to have been chosen.
"I look forward to being a worthy ambassador... for such a noble award," he told AFP in an interview in the capital, Abuja.
Mustapha set up The Future Prowess Islamic Foundation School 10 years ago, which has since proved a lifeline for children in conflict-riven and impoverished northeast Nigeria.
The primary school has grown from having just 36 children and a single classroom to 540 pupils - more than half of them girls - and four times as many on the waiting list.
Last year, a second school was opened near the first in the Borno state capital, Maiduguri, providing free education to 88 pupils displaced from their homes by the violence.
Students also include the children of Boko Haram fighters and Nigerian soldiers.
"This is the place where every child matters, no matter what their religion, background or culture... Our aim is to make positive changes in their lives," he told the UNHCR.
Mustapha is a well-known figure in northeast Nigeria having previously represented the family of Mohammed Yusuf, the founder of Boko Haram who died in police custody in 2009.
The lawyer has previously been involved in peace talks with the group, whose insurgency has left at least 20,000 dead and displaced more than 2.6 million in the last eight years.
He refused to disclose exact details about his involvement in talks for the release of 219 schoolgirls who were seized by the group from the remote town of Chibok in April 2014.
A total of 106 of the Chibok girls have been released, found or escaped.
He told AFP when a deal was first reached it was "the highest point" in his life.
He said that being from the region, the kidnappings, which brought global attention on the Boko Haram conflict, were as if his own daughter had been taken.
Zannah was also circumspect about the fate of the remaining schoolgirls, confirming only that talks were ongoing and he was involved.
But he said he was "100 percent hopeful" that they would be released and that the insurgency will come to an end.
After so much violence, "everybody in my state is yearning to have peace", he said.
"We want to have transformation of the whole process to end and we are working towards that," he added.
http://nation.com.pk/international/19-Sep-2017/un-gives-top-prize-to-chibok-girls-negotiator
--------
Four Boston College women acid-attacked in France
September 18, 2017
Stay out of France — that's the message the terror-struck nation seems to be sending the world of late.
And now, four American college students were just sent to the hospital with acid on their face, after a woman approached and sprayed them down at a train station in Marseille.
Authorities are saying don't worry — it's not a terrorist attack.
But then again, they're also saying they can't rule out terrorism just yet. And we're still waiting to hear: Is this Islam tied in any way?
Police have made an arrest and so far, what we know, is the suspect is female, 41, and "disturbed," as Metro put it, citing police.
That's obvious. Now how about releasing her name?
The victims' names have been released — Courtney Siverling, Charlotte Kaufman, Michelle Krug and Kelsey Korsten. And they're all Boston College students studying abroad at the college's Paris program.
"It appears that the students are fine, considering the circumstances, though they may require additional treatment for burns," Nick Gozik, the director of BC's Office of International Programs, said in a statement.
Thank God. But at least two of the students were "slightly injured," with burns. And their mental state right now?
Probably one of fear. Probably one of fear that's not really soothed by the fact that investigators have already pretty much decided — nothing to see here, the suspect's just a mental case, no cause for future worry, just go home now.
The suspect reportedly remained at the scene, rather than tried to flee, and police were easily able to apprehend her. But the elephant in the room is this: Was she inspired by a terror group to commit this act?
Is she a Muslim who believes women ought not be walking around in public without a burka, without a face covering — a la sharia law?
Is there any connection to Islam, or Islamic terror, at all?
Calling this suspect "disturbed" just ain't cutting it. France has been under siege by radical Islamic terrorists of late, with at least seven known attacks this year alone — an ISIS shooting of police in April, a car ramming in June, a hammer attack in June.
And now comes this acid attack — on Americans. So forgive, please, if the branding of the assault as a random crime committed by a "disturbed" individual just doesn't smooth and soothe. We want to know if this was yet another Islam-tied act of terror, and if these poor college students were purposely targeted because of their American roots and because they weren't wearing their Muslim-mandated facial coverings. Waiting.
http://www.washingtontimes.com/news/2017/sep/18/americans-assaulted-four-boston-college-women-acid/
--------
80,000 Jobs For Saudi Women Soon: Labour Ministry
By Abeer Al-Fahd
September 19, 2017
RIYADH — The Ministry of Labor and Social Development (MLSD) will soon offer about 80,000 job opportunities for women, according to Fatin Al-Sari, director of the ministry's program for women employment.
She said the jobs will be provided during the third phase of feminizing and nationalizing women's accessory shops next month.
She recalled that the feminization of the women lingerie shops was successful and said that Saudi women are working diligently, seriously and competently.
Sari said the ministry is planning to increase the participation of Saudi women in the labor market in line with the objectives of the Kingdom's Vision 2030.
"Job opportunities for women are open in all sectors as long as there are conducive and suitable work environment," she said.
The director explained that the third phase of feminizing women accessory shops will also include shops selling perfumes, shoes, bags, stockings and mother care stuff.
"This phase will also include pharmacies in malls and shopping centers selling cosmetics," she added.
The number of working women has dramatically increased in Saudi Arabia during the last four years, a new report has revealed.
According to a report released by the Ministry of Labor and Social Development in March, the country›s private sector registered a 130 percent increase in the number of working Saudi women during the last four years
Thirty percent of the total Saudi workforce in the private sector is now represented by women.
According to the report, Riyadh has the highest employment opportunities followed by Makkah. The government has expressed its willingness to increase the percentage of women in the Saudi total workforce to 28 percent by 2020.
The government also reported more than 11 million foreign workers in Saudi Arabia's private sector.
Additionally, efforts to boost employment among women and graduates are still ongoing. Several projects have been initiated to tackle the challenge of transportation that women face while commuting to work. There are projects that offer women the option to work from home, which is likely to generate over 140,000 jobs by 2020.
http://saudigazette.com.sa/article/517533/SAUDI-ARABIA/Saudi-women
--------
URL: https://www.newageislam.com/islam-women-feminism/arab-women-take-social-media/d/112581
New Age Islam, Islam Online, Islamic Website, African Muslim News, Arab World News, South Asia News, Indian Muslim News, World Muslim News, Women in Islam, Islamic Feminism, Arab Women, Women In Arab, Islamophobia in America, Muslim Women in West, Islam Women and Feminism