Imran Khan says that Anti-forced Conversion (Draft) Bill is against Islam
Main Points:
1. A Hindu girl Reena Kumari Meghwar was abducted and forcibly converted to Islam In February.
2. A Minor girl Chashman was abducted, forcibly converted and married by a Muslim.
3. Ministry of Religious Affairs termed the Draft Anti-conversion Bill against the Shariah.
4. Imran Khan said he will not allow any anti-forced conversion bill to be passed.
5. More than 1000 girls belonging to minority communities are abducted and forcibly converted to Islam in Pakistan every year.
-----
By New Age Islam Correspondent
11 October 2021
The occurrence of forced religious conversions in Pakistan is not new. The religious minorities of Pakistan have time and again raised the issue with national and international human rights bodies and at the UN.
Though forced conversion of non-Muslims into Islam is not approved by the Quran and hadith, the religious extremist organizations and religious bigots in Pakistan have always defended it under the pretext of Shariah. Anti-conversion bills have been opposed and rejected by the religious bigots of Pakistan. In the Sindh Assembly, an anti-forced conversion bill was not passed due to the pressure of the religious section.
Recently, the Anti-forced Conversion Bill was turned down by the Ministry of Religious Affairs declaring it anti-Shariah. The Prime Minister Imran Khan seems to be bowing down under pressure of the religious extremists of his country as he has said that he will not allow any such bill against religious conversion.
The recent cases of abduction and forced conversion of a minor Hindu girl Reena by one Qasim Khaskheli and another case of abduction and forced conversion of a minor Christian girl Chashman are only a tip of the iceberg. India has alleged that persecution, abduction and forced conversion of minorities occur on daily basis in Pakistan.
Only three months ago, India, while exercising the Right of Reply to the statements made by Pakistan at the 47th session of the Human Rights Council (HRC) at the United Nations in Geneva, had alleged that attacks on minorities had occurred in Pakistan almost daily.
Pawan Badhe, first secretary in India's permanent mission in Geneva said during the session that more than 1000 girls belonging to the religious minority communities Christians, Ahmadiyyas, Sikhs and Hindus were being abducted, raped, forcibly converted into Islam and married every year in Pakistan.
More importantly, Mr Badhe said that these persecutions and conversions occurred under the protection of the government. Imran Khan who champions the cause of the minorities in India not only turns a blind eye to the persecution of religious minorities of Pakistan but also kowtows to the pressure of the religious majority especially of the extremist organizations and ulema of the country. Ironically, the stand of the ruling party Tehreek-e-Insaf Party is similar to that of Tehreek-e-Taliban Pakistan who say that the anti-forced conversion bill is against Islam.
------
Following is the Original Article written By Naila Inayat. This article was originally printed in The Print.
----
It's Up To Imran Khan Govt to Show Us Forced Conversion Is a Crime in Pakistan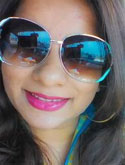 By Naila Inayat
9 October, 2021
The haunting clip of Reena Kumari Meghwar calling for help from the rooftop of her alleged abductor's house in Badin district of Sindh province encapsulated the horrors of forced conversions of minority Hindu and Christian girls in Pakistan. In February this year, Reena was allegedly abducted and forcibly converted to Islam by her neighbour Qasim Khaskheli, who then forcibly married her. Reena had reportedly tied Qasim a Rakhi in childhood. Reena was rescued by the police in July and sent to her parents on court orders.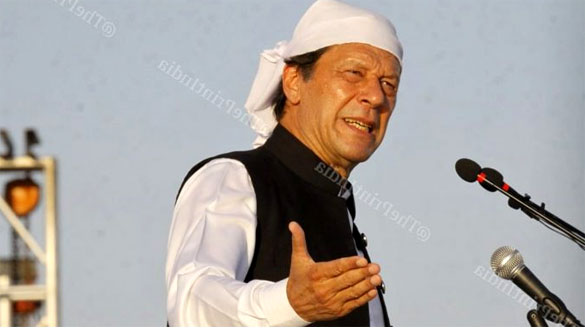 File photo | Pakistan PM Imran Khan | Praveen Jain | ThePrint
----
A Christian rickshaw driver from Faisalabad, Gulzar Masih, is fighting for the custody of his 13-year-old daughter Chashman, who too was allegedly forcibly converted and married to Muhammad Usman after her abduction. While the police mentioned her age as 17 in the FIR filed by Gulzar, the Nikahnama (marriage certificate) claims she is 19. The Lahore High Court, which rejected the father's petition, said in its order that "Muslim jurists regard mental capacity of a child as of crucial importance" when considering the question of conversion, adding that there is no minimum age for conversion mentioned either in Quran or hadith.
Who Should Minorities Turn To?
Reena and Chashman are not isolated cases. Forced conversion of girls belonging to minority communities has registered a surge in Pakistan in recent years. Countless families still wait for their daughters to return home. But they are seeking justice from a system that is stacked against them. From police to judiciary, everyone looks the other way if the girl is a minor, if she was kidnapped, raped and even if her so-called marriage certificate is forged. There is no justice to be found when faith is used as an excuse to persecute.
The much talked about anti-forced conversion bill that aimed at criminalising the act of forced conversions has now been sacrificed at the altar of religiosity. The draft of the bill, which has been in the works since 2019, was turned down by the ministry of religious affairs which said the bill was against the Shariah law. Religious affairs minister Noor-ul-Haq Qadri was of the view that the clauses of 18-year age bar for conversion, appearance before a judge and a 90-day waiting period in the proposed bill were against Shariah and violate human rights. Twice in Sindh assembly, the anti-forced conversion bill failed to be passed due to mounting pressure from religious groups.
Last month, the Council of Islamic Ideology had invited the infamous Pir of Bharchundi Sharif, Mian Mitho, for a brainstorming session on the bill. The man seemingly running the conversion factory is called upon to weigh in on how to put an end to his business. What a cruel joke!
Imran Khan's Double Talk
Speaking of cruel jokes, Prime Minister Imran Khan, who till yesterday was of the view that forced religious conversions are actually un-Islamic, now assures Islamic scholars that no new law against Islamic principles would be enacted during his rule. He made this promise reportedly during discussions on bills pertaining to forced religious conversions and domestic violence. Even Tehrik-i-Taliban Pakistan, which termed the anti-forced conversion bill as 'against Islam' while rejecting the amnesty offer from Pakistan, would be relieved to hear about this capitulation.
More details of the PM's interaction with the Ulema were shared by Mufti Tariq Masood who claimed that Imran Khan called such bills a 'Sazish (conspiracy)' but that there was nothing to worry. Mufti Tariq is the same person who was once baiting his followers to marry three widows/divorcees and that he'll find them minor virgins as the fourth wife – if he can't find them a 16-year-old girl, then he would find two 8-year-olds or four 4-year-olds for them.
<
Imran Khan's U-turn is hardly surprising considering he didn't vote for the 2006 Women's Protection Act that amended the oppressive rape and adultery provisions of Ziaul Haq's Hudood Ordinance. According to Khan, the General Pervez Musharraf (retd) government had passed the bill to "introduce a made-in-Washington Islamic system in the country." Since Pakistan Tehreek-e-Insaf came to power, the Child Marriage bill that sought to raise the age of marriage for a female child to 18 years was also shot down in cahoots with the Council of Islamic Ideology. While the domestic violence bill despite being passed by the National Assembly didn't become a law as it was declared un-Islamic and its clauses "contradicting social values" by the Council of Islamic Ideology and religious affairs ministry.
Before assuming office, Imran Khan used to address Hindu and Christian minorities and raise the issue of their abduction and forced conversion, and used to find it absolutely unacceptable that Hindu girls were being abducted daily in Sindh and would promise them equal rights. Now, he is simply proving those were empty promises because every time he gets a chance to do right by the beleaguered minorities, his government runs to appease the religious Right for political brownie points.
Regularly getting reports of r minorities being blackmailed & oppressed, esp daily kidnappings of Hindus in Sindh. Absolutely unacceptable.
— Imran Khan (@ImranKhanPTI)
October 7, 2014
Imagine the irony that the biggest crusader of minority rights for the rest of the world doesn't want to lead those crusades at home.
Forced conversion is a human rights issue. Painting those who demand an end to this rights abuse as 'foreign agents' trying to 'implement Western agenda' doesn't whitewash the fact that these conversions continue with impunity in this country. A law that sets a minimum age for conversion and criminalises abduction and coercion is essential and will go a long way in declaring that Pakistan considers forced conversion a crime, unless we have got that wrong.
Source: The Print
URL: https://www.newageislam.com/islam-sectarianism/abduction-rape-forced-conversion-pakistan/d/125548
New Age Islam, Islam Online, Islamic Website, African Muslim News, Arab World News, South Asia News, Indian Muslim News, World Muslim News, Women in Islam, Islamic Feminism, Arab Women, Women In Arab, Islamophobia in America, Muslim Women in West, Islam Women and Feminism