By Arshad Alam, New Age Islam
20 January 2020
It began as a trickle, with some twenty men deciding to sit on a busy road to protest against the recent enactment of Citizenship Amendment Act (CAA) and the intended National Register of Citizens (NRC).Joined by many others, especially women, this group swelled to hundreds within no time. Nearly a month later, the numbers of protestors at Shaheen Bagh has ebbed and flowed, but the central message of these protests has remained the same: that Muslims are severely hurt by the proclamation of this Act and that coupled with NRC, this will make Indian Muslims stateless in their own country.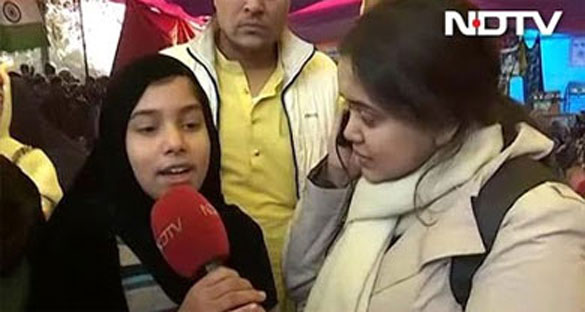 At Shaheen Bagh, 12-Year-Old Talks About Meaning Of Democracy
------
Tucked in a blighted neighbourhood, Muslims here are making bold statements that they will not tolerate their humiliation anymore. Defying the stereotypical image of Muslim neighbourhoods, Shaheen Bagh today is the epitome of an egalitarian defiance; where men and women, young and old, all are making an effort to be heard by this tone deaf government. History must remember that when it became nearly impossible to say anything against this government, these brave women and men of Shaheen Bagh raised their fists which eventually ruptured that ominous silence.
The Muslim-ness of this protest therefore cannot be denied. Just as Indian and Hindu are not exclusive categories; similarly Indians and Muslims are also not mutually exclusive categories. This tearing hurry to reclaim the protest as 'Indian' needs to be called out. This is nothing but casuistry wherein the whole attempt is to deny agency to Muslim protestors. Certainly, there has been a lot that has happened in the last many years. Institutions have been compromised; universities have been attacked and any form of dissent is in danger of potential criminalization. However, no one should overlook the fact that the primary target of this regime has been Muslims. Left liberals are free to protest the curbing of dissent and free speech but they are no one to tell Muslims how to protest, what slogans to raise and what to avoid. For a very long time, Muslims in this country have been represented by liberal voices but Shaheeh Bagh and myriad other such protests have meant that Muslims have now found their own voice. This voice is largely of young people and therefore must necessarily be celebrated.
Largely, the protests have been secular and the protestors have only been demanding the restitution of their constitutional rights. It is the bravery and the far-sightedness of these protests that they have not allowed any religious cleric to come near them. What also needs to be underlined is that the established Muslim leaders of different political parties have not been allowed to make political speeches. The beauty of the movement is that it is acephalous wherein young people are refusing to be cowed down despite brutal repression at some places. To tell them to 'behave' in a certain way, as Shashi Tharoor did, amounts to policing this protest and certainly needs to be condemned. Let me add a caveat here: I am not saying that certain slogans were not problematic. However, whether it was problematic or not should be a matter of debate internal to the community. By no measure, Congress leaders should teach these Muslim protestors what slogans to raise, especially when the party has done too little to support Muslims on this issue.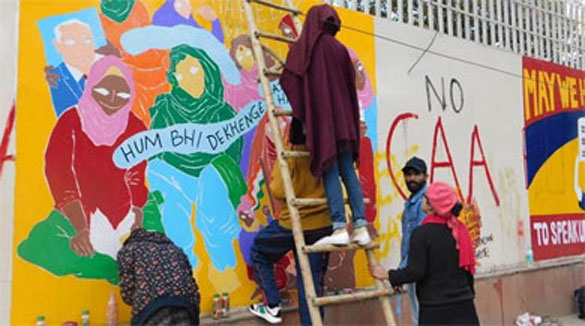 The colourful dissent: When Shaheen Bagh, Jamia become a canvas for protest
-----
While students and civil society members have joined these protests in large numbers, it is fair to say that in North India, anti CAA-NRC protests have largely been Muslim. Those wanting to see the down fall of the present regime should not be too happy because minorities are never instrumental in regime change unless they are joined by the majority. That certainly is not what is happening. Despite liberal pretentions, the majority community is not joining in, barring young students from some universities. On the contrary, there is considerable silent support amongst the majority community for this Act. Through a very sophisticated communication strategy, they are supremely confident that the NRC will not apply to them and that they will not even have to show their papers. They are resenting Muslims protesting on the street and the brutal police response in many places was partly a result of this feeling. Till the time the Hindu majority of the country does not protest against this Act, the government will be under no pressure to roll it back or at least start a genuine discussion about the need for such an Act and the upcoming NRC. Make no mistake: those protesting are any way not voters of the present government; their presence on the streets do not affect this government. On the contrary, the government seems to be using these protests for its own ends.
Shaheen Bagh seems to exemplify this problem. Many from the Left and Liberal establishment have joined the protests there. This largely amorphous group of people are lending their voice to Muslims which should be appreciated. However, this appreciation of solidarity should not blind us to the fact of what is not happening. For one, it would have been much better if those supporting Shaheen Bagh by coming to this place would have pitched their tents in their own localities. We do not need just one Shaheen Bagh but many protests like this in different parts of Delhi. Why is it that those keen on coming to Shaheen Bagh do not organise small protests in Hindu majority areas of the city? By coming to this largely Muslim area, the Liberals are only strengthening the government claim that only Muslims are protesting against this Act. This is not the time for these liberals to feel guilty and start romanticizing Muslims; it is time for them to act, to start a protest of their own.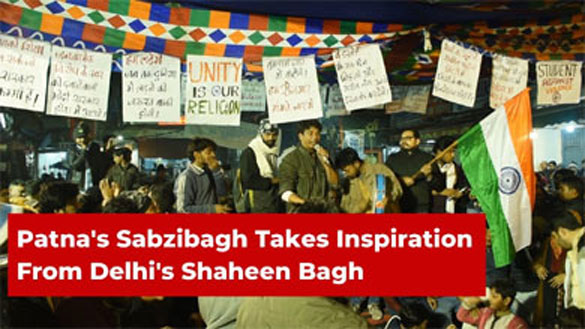 Muslims also need to think what they have achieved in this nearly one month of protests in order to further strategize. They need to think really hard how to bring other communities into their struggle, how to explain to them that the impending NRC is disastrous for the whole country and not just for them. It has nearly been a month that Shaheen Bagh protestors have blocked the road which in leading to huge jams in the nearby areas. Within the adjoining areas, this protest is already polarising people on religious grounds. Within any struggle, there is always the option of strategic retreat which is not equivalent to defeat.
The protest in Shaheen Bagh has achieved a lot. They have the whole city and elsewhere talking about the indomitable strength of the protestors, especially women who are participating in these protests. There has been both domestic and international coverage of the protest which has supremely embarrassed the government in question. The world has started taking notice of what Indian Muslims are going through and in all of this Shaheen Bagh has contributed immensely. But now they need to think whether the protest is becoming all too repetitive and is no longer required. They need to think about the next stage of the protest which should ideally be how to take the meaning of this protest to other parts of the city and country. It is highly unfortunate that local politicians of the Congress party have developed vested interest there and they are adamant to keep blocking the road, thus building up an eventual showdown between the protestors and the police. The average Shaheen Bagh protestors must realise this and chart out a new course of struggle, one which is independent of political parties and one in which they have the agency to decide the course of action.
Arshad Alam is a columnist with NewAgeIslam.com
URL: https://www.newageislam.com/islam-politics/the-many-meanings-shaheen-bagh/d/120838
New Age Islam, Islam Online, Islamic Website, African Muslim News, Arab World News, South Asia News, Indian Muslim News, World Muslim News, Women in Islam, Islamic Feminism, Arab Women, Women In Arab, Islamophobia in America, Muslim Women in West, Islam Women and Feminism