Religious Organizations of India Indirectly Defended Taliban Ignoring Its Anti-Islam Theology of Violence
Main Points:
1. IMSD was right in criticising Taliban and those who showed support to Taliban.
2. Taliban cannot be likened to the freedom fighters of India as Deoband wrongfully did.
3. By showing covert support to Taliban, some Muslims gave the impression to the non-Muslims that they supported terrorist organizations.
-----
New Age Islam Staff Writer
12 October 2021
Indian Muslims for Secular Democracy in general and Naseeruddin Shah and Javed Akhtar in particular have been criticized by the so-called moderate Muslims for fuelling Islamophobia. It is not the first time that this bogey has criticized the critics of extremist groups. In 2014, when hundreds of secular Muslim Hindu intellectuals had condemned the atrocities of the ISIS and rejected its 'caliphate', a religious organization of India with branches in Pakistan and Bangladesh had criticized the intellectuals for condemning the acts of the ISIS.
Naseeruddin Shah and Javed Akhtar have invited the ire of the same section who think that Taliban are the true representative of Islam though they have a history of suicide bombings and attacks on Muslim women and school children in Afghanistan and Pakistan. But they ignore these atrocities and anti-Islamic and anti-Shariah acts because in the words of an Islamic scholar of India during the ISIS savagery in Syria during 2014, 'such little acts of savagery are necessary for achieving a gigantic task like establishing a caliphate.'
There was euphoria among a religious section of Muslims over the establishment of the Imarat of Taliban for which some Muslims were also arrested in Assam. This was the result of the Islamophobia promoted by the euphoria over Taliban's ascent but they do not realize this. This euphoria and covert defence of Taliban by some prominent Muslim figures gave the impression to the non-Muslims that Muslims support militant and terrorist organizations. By criticizing those euphoric over Taliban's ascent, therefore, Javed Akhtar and Naseeruddin Shah actually tried to diffuse the possibility of spread of Islamophobia In India because Taliban leaders had given statements in Pakistani Urdu newspapers that after Afghanistan, their next target will be Kashmir.
The Deoband has also tongue in cheek defended Taliban saying that they fought for the freedom of the country in the same way we in India fought for the freedom of our country. But Deoband forgot the fact that Indian freedom fighters did not blow up women, children and old people of our own country nor did they resort to suicide bombings on civilian or residential complexes, cemeteries, Mazars, mosques, hospitals etc. Indian freedom movement was fought by the majority of Indians and not by a militant outfit.
---
It Is Not Criticism By Moderate Muslims That Fuels Islamophobia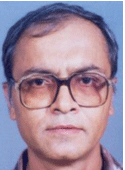 By Javed Anand
12 October 2021
If right-wing Hindus and right-wing Muslims are equally displeased with "elite Muslims" like Javed Akhtar and Naseeruddin Shah, they must be doing something right. In the latest salvo against them, A Faizur Rahman, a self-described moderate Muslim, accuses people like Akhtar and Naseeruddin Shah of fuelling Islamophobia, even if "unwittingly" ('The Prejudice Within', IE, October 4). That's one way of saying they are being "anti-Islam", "anti-Muslim". Akhtar and Shah should perhaps be pleased with such labelling for this places them right in the company of liberal and progressive Hindus who are constantly targeted by right-wing Hindus for being "anti-Hindu".
For Rahman, the original sins of Akhtar and Shah lie in signing a statement on the Taliban, along with over 150 other Indian Muslims, issued by "a Mumbai-based Muslim outfit". (Full disclosure: the "outfit" in question is Indian Muslims for Secular Democracy [IMSD] of which this writer is the national convener). The statement had bemoaned the fact that "a section of Indian Muslims" were euphoric over the return of Taliban to power in Afghanistan. Rahman alleges that such "carelessly used phrases" end up "fuelling Islamophobic suspicions about the ideological moderateness of Indian Muslims."
That's curious logic coming from a person as well-read and well-informed as Rahman. No doubt, he has heard of the All India Muslim Personal Law Board (AIMPLB), an umbrella body in which most Sunni religious bodies are represented. Rahman cannot be unaware of the Board's consistent claim that unlike the "man-made" laws, Shariah laws are "God-given" and therefore immutable for all times. Unfortunately for the Board, in a country such as India, allegiance to Shariah laws must remain confined to a dogged defence of Muslim Personal Law. But the ideal remains an "Islamic state" governed by God-given laws.
The day they assumed power the Taliban declared that Afghanistan will not be a democracy but an "Islamic Emirate" run in accordance with Shariah laws. That was the specific context of the IMSD statement calling upon Indian Muslims to reject the Islamic Emirate in Afghanistan. The opening paragraph of the statement read: "Indian Muslims for Secular Democracy rejects the very idea of a theocratic state anywhere in the world. It therefore questions the legitimacy of the 'Islamic Emirate' the Taliban seek to impose…" Bemoaning the fact that "a section of Indian Muslims" were delighted with the Taliban's capture of power, the statement added: "It is nothing but sheer opportunism and hypocrisy to stand in support of a secular state in a country like India where Muslims are in a minority and applaud the imposition of Shariah rule wherever they are in a majority. Such rank double-standard gives legitimacy to the sangh parivar's agenda for a Hindu Rashtra".
IMSD's statement was issued following the statements of two top-level functionaries of the Board and the Jamaat-e-Islami organisation, as also the feedback IMSD received from grassroots-level Muslim activists from several parts of the country. Who other than Rahman will deny that an organisation such as the Board, which can bring out tens of thousands of Muslims on the streets across India, does speak for "a section of Indian Muslims"?
If Rahman is to be believed, it is not the return to power of the Taliban with its Islamic Emirate agenda, or the welcome statement by some Indian maulanas, which has fuelled Islamophobia, but the "carelessly used phrases" in the IMSD statement!
In his article Rahman cites former Prime Minister Manmohan Singh and Prime Minister Narendra Modi to establish that Muslim terror outfits have found hardly any takers among Indian Muslims. Isn't he chasing a red herring? What does that have to do with anything said by Akhtar, Shah or IMSD? Who has argued that religious fundamentalism, intolerance, orthodoxy AND support to the idea of a theocratic state per se equals support to terrorism in the name of Islam? What has been said, and rightly so, is that there exists a striking similarity in the world-views of the religious right, irrespective of the faith they claim to speak for.
The growth of Islamophobia in India and across the globe should certainly be a matter of concern for not only Muslims but all right-thinking, peace-loving people. Equally, we need to beware of what some call the "phobia of Islamophobia" — a defence mechanism, a not-so-clever attempt to silence even rational criticism of Muslims or Islam, or the call for Muslim reform. Like charity, criticism must also begin at home.
Silence is not, cannot be an option for progressive Muslims for fear of feeding Islamophobia. If anything, the Islamophobes are forever asking the question: Why don't moderate Muslims speak? The sad fact is that very few moderate Muslim voices were heard when in July 2013, the Chennai police cancelled the lecture tour of the African-American feminist Islamic scholar Amina Wadud at the last minute because some Muslim outfit threatened to protest. Very few moderate Muslim voices were heard when in 2000 the Raza Academy threatened to burn alive the Bangladeshi writer in exile, Taslima Nasreen if she "dared" enter Mumbai. Or when, for fear of losing Muslim votes, the Left Front government in West Bengal airlifted her to the then BJP-ruled Rajasthan in 2007.
What fuels Islamophobia is not when Muslims like Akhtar and Shah, or IMSD, speak out against the unsavoury words and deeds of some Muslim organisation or individual. It is the near silence of the moderate Muslims in such situations that is taken by Islamophobes as proof that "all Muslims are like that only".
Source: The Indian Express
-----
How The Unwitting Islamophobia Of Elite Indian Muslims Damages The Community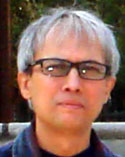 By A. Faizur Rahman
October 5, 2021
"Narcotic jihad" is the latest social offensive Indian Muslims are supposedly plotting against non-Muslims. This accusation came out of the blue as a holy bill of indictment from a Catholic bishop in Kerala who warned, without an iota of evidence, that "hardcore jihadis" are using drugs "as a weapon to spoil non-Muslims". The Kerala Catholic Bishops Council endorsed the bishop.
The outlandish "holy wars" Muslims in India have been accused of waging include "love jihad", "corona jihad" and "land jihad", not to mention the propaganda that they may also be pursuing a "demographic jihad" by intentionally producing more children to outnumber the Hindus.
But what is more worrying is the growing tendency among the Muslim elite to sacrifice truth at the altar of unwarranted self-criticism and express righteous indignation at acts their community did not commit. Last month, a Mumbai-based Muslim outfit ended up fueling Islamophobic suspicions about the ideological moderateness of Indian Muslims when it claimed without evidence that "a section" of them (neither defined nor identified) was in a state of euphoria over the Taliban's capture of power in Afghanistan. Javed Akhtar and Naseeruddin Shah were among the signatories to the outfit's statement that contained this unsubstantiated allegation.
Shah, in fact, repeated the charge in a short video saying that "some sections" of Indian Muslims celebrating (jashn manaana) the Taliban's return is as dangerous as the Taliban's takeover of Afghanistan. Within days, he conceded in an interview that he should not have talked of jashn, for celebrations were not held anywhere in India. Akhtar too subsequently agreed that only a minuscule minority within the Muslim community supports the Taliban.
But the damage had been done; a new wave of Islamophobia hit the world's second-largest and most diverse Muslim population. The carelessly used phrases "a section" and "some sections" were exploited to equate the community's political quietism with a kind of dissimulated socio-theology that nurtures a yearning for the Talibani shariah. No attempt was made to muse on the fact that present-day Muslims are the proud descendants of those who in 1947 not just chose a secular democratic India over an "Islamic" Pakistan, but for the sake of national unity gave up the system of separate electorates they had been enjoying for nearly four decades since the passage of the Indian Councils Act in 1909. In The Widening Divide: An Insight into Hindu-Muslim Relations, Rafiq Zakaria writes that the loss of separate electorates "politically orphaned" Muslims by depriving them of adequate representation in legislatures and other elective bodies.
The situation has not changed since then. According to Christophe Jaffrelot, between 1980 and 2014, the representation of Muslim MPs in the Lok Sabha has diminished by nearly two-thirds even as the share of Muslims in the population rose during the same period. Yet, this has not provoked Indian Muslims to harbour pan-Islamic sentiments or extra-territorial loyalties — a fact endorsed by no less than two Indian Prime Ministers.
In a July 2005 interview to CNN, PM Manmohan Singh took pride in the fact that not one Indian Muslim out of 150 million had "joined the ranks of al Qaeda or participated in the activities of Taliban". This, he explained, was due to the community's firm belief in India's secular democracy.
Nine years later, PM Narendra Modi told Fareed Zakaria of CNN that terror outfits such as al Qaeda will have no effect on Indian Muslims. "If anyone thinks Indian Muslims will dance to their tune, they are delusional. Indian Muslims will live for India. They will die for India. They will not want anything bad for India." Home Minister Rajnath Singh expressed similar confidence in 2017.
A factual confirmation of India's top leadership's faith in the Muslim community came from The Soufan Center affiliated with The Soufan Group that provides strategic security intelligence services to governments and multinational organisations. Its January 2019 report revealed how Indian Muslims had managed to ignore the lure of jihadi narratives, despite being precariously close to the geographical centre of al Qaeda.
Yet, Shah wanted to know from "har Hindustani Musalmaan (every Indian Muslim)" if he/she wants reforms in Islam or "live with the wahshipan (barbarism) of the past few centuries." Such inquisitorial cruelty can only be the result of a total lack of understanding of the Indian Muslims and their post-Independence history. If, as Shah concedes, Indian Islam had always been different from its international versions, then how can Indian Muslims who, like Shah, follow this Islam possess an inclination different from Shah's own mystical (Sufi) outlook on life?
Truth be told, notwithstanding politically instigated acts of violence, Indian Muslims have lived in harmony with all communities. For instance, the people of the Sadhan village near Agra have shown that it is possible to be a born a Hindu and practice Islam, and to be a Muslim but retain a Hindu name." Kerala Governor Arif Mohammad Khan explained in a recent interview why his state is free of "community consciousness". Keralites don't wear religion on their sleeves, he said, and there is no distinction between Muslims and Hindus insofar as language, culture or food is concerned which is common to all.
Given this reality, members of the Indian Muslim elite who believe that occasional Muslim-bashing will enhance their non-partisan image should realise that facts are sacred; but comment is not free if it goes against facts. Unwitting Islamophobia cannot become a secular cant.
Source: The Indian Express
URL: https://www.newageislam.com/islam-politics/islamophobia-india-taliban-afghanistan/d/125558
New Age Islam
,
Islam Online
,
Islamic Website
,
African Muslim News
,
Arab World News
,
South Asia News
,
Indian Muslim News
,
World Muslim News
,
Women in Islam
,
Islamic Feminism
,
Arab Women
,
Women In Arab
,
Islamophobia in America
,
Muslim Women in West
,
Islam Women and Feminism