By Arshad Alam, New Age Islam
04 September 2019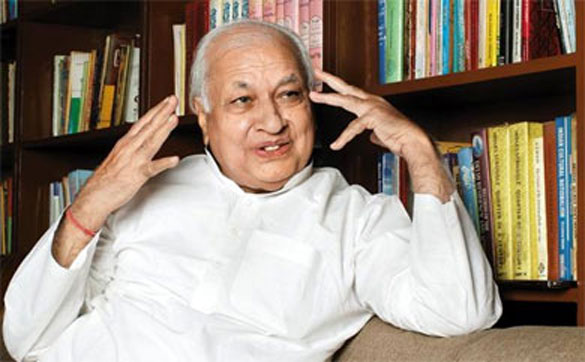 Arif Mohammad Khan, Governor Kerala
----
A plethora of opinions have flooded the media over the appointment of Arif Mohammad Khan as governor of Kerala. Some have expressed utter surprise at the elevation of a Muslim who was in almost in hibernation. Others have termed it as the government's sincere effort to project an inclusive face. Many commentators on the Left have termed this as an opportunist move of Mr. Khan to ingratiate himself within the political ecology of BJP. Muslim reaction to his appointment has been mostly negative. They have argued that it has become clear that Arif Mohammad Khan was supporting the government on triple Talaq only because he wanted a position for himself. They argue that he is no social reformer in the true sense of the word: all that he wanted was to come close to the BJP and that's the reason why he was critical of many religious and social practices within Muslim community.
So is Arif Mohammad Khan an opportunist? Let's not forget that Mr. Khan did not invent the problem of 'Muslim reform' after the BJP came to power. Certainly, he has been arguing for the necessity of social reform since he was a student leader at Aligarh Muslim University. He is perhaps the only politician who resigned over the issue of Shah Bano because he certainly believed, and rightly so, that the Supreme Court judgment was progressive and Muslim opposition to it was regressive and unjustified in its entirety. When the then Rajiv Gandhi government (which had an overwhelming majority) buckled under the pressure of Muslim orthodoxy, Arif Mohammad Khan consistently sided with the victim Shah Bano. It is important to remember that Mr. Khan is no ordinary run of the mill Muslim politician: he is an erudite Islamic scholar and his decision to support alimony to divorced Muslim women (as in the case of Shah Bano) as well as his campaign to abolish the practice of instant triple talaq (and consequently his decision to support the government on the issue) came from his own reading of Islamic scriptures. To call him an opportunist in this matter is thus far from true.
I can understand why the Left will call him opportunist but that's another story another time. Certainly, Muslims should be last community to call him one. Muslim political leaders have been thoroughly compromised: they neither have an ideological commitment towards any party nor have they been loyal to Muslim interests. At best they have been willingly co-opted by one party or the other (mostly Congress and other Congress-type parties) and have shamelessly toed the party line even when it has gone against Muslim interests. What do we call Muslim leaders of the Samajwadi Party- a so called party with a secular outlook-when they remained silent over the massacre of Muslims in Muzaffarnagar? As the ruling party, the primarily responsibility to protect the lives of poor Muslims was that of the SP. And yet, they remained criminally invested in the pogrom with the cynical aim to get some more Muslim votes by creating fear amongst them and then posing as their saviours. How many of its Muslims leaders resigned over the issue? Leaders like Azam Khan, whose whole career is based on appeal to Muslim votes, remained silent. And yet no one called him an opportunist.
What about those in the Congress, the mother of all so called secular parties, which has another co-opted set of Muslim leaders? Have they ever put any pressure on their party to apologize for their role in series of anti-Muslim riots which took place when Congress was in power? And what about its role in the Babri mosque demolition? How many of its hallowed Muslim leaders did resign in protest against the cynical manipulation of Muslim votes which has historically been done by this party? None perhaps. But then, there is no one who is calling these Muslim leaders as opportunists for remaining in party which has practiced strategic communalism. More than any other party, it is the Muslim leaders of the Congress party who appeal to Muslims to vote for the party. If need be, they appeal in the name of religion. I personally know of some of these leaders who enjoy their single malts in the evening but would lecture Muslim masses on the virtues of Islam every time they address them. These Muslims leaders are not just complicit in Muslim backwardness but they want to perpetuate this backwardness forever so that their brand of politics can go on unhindered. If at all, any one is opportunist, it is these set of leaders and not someone like Arif Mohammad Khan who has called a spade a spade right since the beginning.
Yes, Mr. Khan wore different party hats at different times. But then so many other politicians have done the same without being called opportunists. The real reason why Muslims and other secular intellectuals are gunning for him is not that he has changed many parties but that ultimately he joined the BJP. And that his utterances on triple Talaq and its eventual criminalization were designed to help the BJP. So, if a Muslim joins BJP today, does he automatically become an opportunist? Why is this kind of analysis reserved for Muslims alone?
Hordes of CPI (M) workers and leaders in West Bengal voted for the BJP and are joining the party en masse but then no one is shaming them as opportunists. All the analyses are pointing out that there is a need to understand why this shift happened? But then perhaps, because Arif Mohammad Khan is a Muslim, there should be no discussion as to why he made that decision. Perhaps because the assumption is that Muslim political mind is incapable of making any kind of ideological shift.
Those against Mr. Khan's appointment also argue that he blames the Muslim community for all their ills. I haven't come across any of his interviews which state that Muslims are responsible for their economic backwardness. He does say that Muslim leaders are certainly responsible for thinking that secularism is the protection of minority communalism. Many years ago, the ace Muslim commentator and novelist amid Dalwai said the same thing: any struggle against majority communalism will not succeed without fighting minority communalism. There are many who are fighting against majoritarianism in this country and most of them happen to be Hindus. It is in the fitness of political demands then that the fight against Muslim communalism should be spearheaded by Muslims themselves. Arif Mohammad Khan has always been a shining example of this and has taught us how to lead this fight from the front. Instead of saluting his courage, there are those who just want to paint him as an opportunist and nothing else.
The point is not to pin him down for being an opportunist. The fundamental question which needs to be asked about a progressive Muslim like Arif Mohammad Khan is why he finds space only in the BJP. Answering this question will automatically reveal what has been fundamentally wrong with the politics of so called secular parties.
Arshad Alam is a columnist with NewAgeIslam.com
URL: https://www.newageislam.com/islam-politics/arif-mohammad-khan-governor-fundamental/d/119651
New Age Islam, Islam Online, Islamic Website, African Muslim News, Arab World News, South Asia News, Indian Muslim News, World Muslim News, Women in Islam, Islamic Feminism, Arab Women, Women In Arab, Islamophobia in America, Muslim Women in West, Islam Women and Feminism