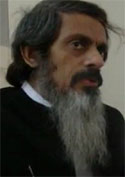 By Rauf Parekh
March 24, 2020
Suhrawardy's Awaarif-ul-Maarif is one of the most known and popular books on 'tasavvuf', or Sufism — also known as Islamic mysticism. The mystical book expounds the profound meanings of Sufi teachings and is often dubbed as 'a manual for Sufis'. Written originally in Arabic and translated into Persian by Izzuddin Muhammad, Awaarif-ul-Maarif became very popular in the Islamic world as it tries to reconcile the differences between Tariqah (Sufism) and Shariah (the Islamic law).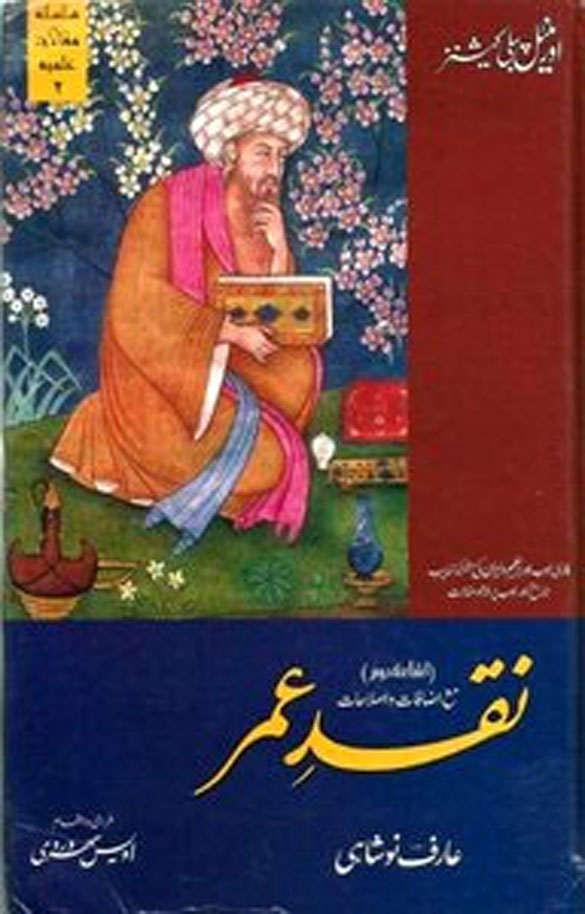 SHEIKH Shahabuddin Abu Hafs Umar Bin Muhammad Suhrawardy (1145-1234) was a Sufi, philosopher and author.
-----
Sheikh Suhrawardy had acquired Sufi knowledge from Abun-Najeeb Suhrawardy (1097-1168) and Sheikh Abdul Qadir Jeelani (1078-1166). Renowned Persian poet Sheikh Sa'adi had a chance to learn something from Sheikh Suhrawardy during his stay in Baghdad and Sa'adi has also mentioned him in a parable in his Bustaan. As mentioned by some scholars, the subject matter of Awaarif-ul-Maarif is, mostly, Sufi teachings and moral ethics. Sheikh Suhrawardy has criticised the philosophers who in those days favoured Greek philosophy. But he has given some historical allusions as well. Also, for mysticism's terminology the book is considered a virtual treasure trove.
Awaarif-ul-Maarif was translated from Persian into English under the title A Dervish Textbook by Henry Wilberforce Clarke, a British India government officer, who had translated other Persian works by maestros such as Hafiz and Sa'adi. Interestingly, the name of the book has been translated differently into English by different scholars, such as The Attainment of True Understanding, The Gifts of Knowledge, Masters of Mystical Insights and The Knowledge of the Spiritually Learned. It is because of the Arabic words 'awaarif' and 'maarif' used in the original title that can be translated in more than one way.
Though Suhrawardy belonged to Suhrawardiya, a Sufi order founded by his paternal uncle Abun-Najeeb Suhrawardy, Awaarif-ul-Maarif is revered and referred to by Sufis of all orders. Awaarif-ul-Maarif had reached the subcontinent and had remained very popular among the mystics here for centuries. It was taught, explained, translated and annotated here in the subcontinent by different scholars and Sufis. It was also translated into Urdu from Persian by a few translators, but two translations, one by Moulvi Abul Hasan and the other by Rasheed Ahmed Arshad are more famous.
How and why did the book achieve such popularity in the subcontinent? It is a question answered by Prof Dr Arif Naushahi in one of his scholarly articles included in his book Naqd-i-Umr. Prof Naushahi says that Sheikh Suhrawardy had numerous 'khalifas' (disciples who succeed a Sufi spiritually) in the Indo-Pak subcontinent and for the dissemination of Sheikh's thoughts and teachings these 'khalifas' played key role since each of them had a large number of 'mureeds' (spiritual disciples).
Among Sheikh Suhrawardy's 'khalifas' in the subcontinent are some eminent names, such as, Bahauddin Zakariya Multani (566 Hijri-666 Hijri) whom Sheikh Suhrawardy had permitted to teach Awaarif-ul-Maarif. Baba Fareed­uddin Masood Ganj-i-Shakar (569-664 Hijri) too used to teach Awaarif-ul-Maarif and Hazrat Nizamuddin Aulia had learnt five chapters form Baba Fareed, adds Prof Naushahi.
This is the second, updated and revised edition of the book that has been published by Lahore's Oriental Publications. It includes 21 articles, all based on extensive research and discussing the socio-cultural and literary history of subcontinent's Persian literature. The book has three sections: the first one is titled 'authors and poets' and it covers the lives and works of some well-known and some not-so-known Persian writers from the subcontinent.
The second portion includes articles on historical, cultural and literary issues and some works by some eminent mystics. The third part is marked as 'books and relics' and it has invaluable information on some classical Persian works, history, mysticism and literature. The book is stamped with Arif Naushahi's hallmark: rare and authentic information based on meticulous research.
As eminent scholars of Persian in the subcontinent, such as Dr Ghulam Mustafa Khan and Prof Nazeer Ahmed, have left us for their heavenly abodes, Prof Dr Arif Naushahi is now one of those few scholars left in India and Pakistan who are sought after when some issue related to Persian language and literature arises.
Reticent and publicity-shy, Prof Naushahi has not been given the status he deserves for his research work on Persian literature and language, though the Iranian scholars and institutions revere him much and have invited him to deliver lectures on Persian language and literature umpteen times. Here in Pakistan people have hardly heard of him and even some scholars draw blank stares when Prof Arif Naushahi's name is mentioned.
But we do hope he will keep on writing to enrich us, as he does it out of love and cares least for worldly gains.
Original Headline: Indo-Iranian cultural history, mystics and Awaarif-ul-Maarif
Source: The Dawn, Pakistan
URL: https://www.newageislam.com/books-documents/suhrawardys-awaarif-ul-maarif-indo/d/121407