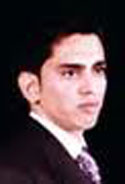 By Yasser Latif Hamdani
November 18, 2013
Zafrullah Khan's contributions to Pakistan — especially as its advocate before the Boundary Commission — were praised by Jinnah himself
Before I come to the main gist of what I have to say this week, let me bring to the attention of the reader my articles "Safdar Mahmood's War on Sanity" (Daily Times, October 21, 2013) and "A rose by another name" (Daily Times, November 4, 2013). I have nothing personally against Dr Safdar Mahmood, Mr Orya Maqbool Jan or Mr Ansar Abbasi any more than I have anything personal against the renowned and well-respected academic Dr Ishtiaq Ahmed. My ideas are determined by my unit of analysis, i.e. the state of Pakistan. Logically, this analysis sometimes clashes with both the Islamists who have a pan-Islamic extraterritorial focus and the liberal ones like Dr Ahmed who have their own views.
Dr Ahmed recently wrote an eight-part series under the onerous title "Splitting India" in an ostensibly liberal weekly, The Friday Times. Unfortunately, this series was fraught with historical inaccuracies, some of which Dr Ahmed himself reluctantly admitted to and then went on to say that these inadvertent misstatements were because he was currently based in Lahore, while his books were in Stockholm. The only problem is that these were not inadvertent mistakes of fact but claims that otherwise nullified his entire argument.
In a nutshell, Dr Ahmed's narrative is that the creation of Pakistan was a British conspiracy hatched to safeguard British interests in South Asia. Unfortunately, the facts do not quite support this assertion. He has relied mainly on partisan accounts by Narendra Singh Sarila and Wali Khan to bolster his case. That these are highly partisan accounts, low on fact and high on hyperbole, is evident from the fact that they rely on two tenuous arguments: first that Jinnah supported the British in the Second World War and refused to side with the Congress, and second that Zafrullah Khan had written a memorandum on the modalities of having a separate Muslim majority state at the behest of Linlithgow. That Jinnah thought it unwise to oppose the war effort in 1939 cannot whitewash his three decades of service to India's cause of self-rule. Nor does it prove that he was playing into the hands of the British. The classical Indian nationalist theory about the partition in any event has been laid to rest by H M Seervai and Ayesha Jalal who have built their case on primary documents, showing that the partition at the very end was an option exercised by the Congress party. More notably, Dr B R Ambedkar, the principal author of the Indian constitution, mocked the idea that Jinnah was playing into the hands of the British. He wrote in his masterpiece Pakistan or Partition of India: "At the same time, it is doubtful if there is a politician in India to whom the adjective incorruptible can be more fittingly applied. Anyone who knows what his relations with the British Government have been will admit that he has always been their critic, if indeed he has not been their adversary. No one can buy him. For it must be said to his credit that he has never been a soldier of fortune. The customary Hindu explanation fails to account for the ideological transformation of Mr. Jinnah."
Dr Ambedkar's book gives the history of the Pakistan demand and the factors leading to the partition of India. This book, coming as it did from one of the finest constitutional and political minds of the subcontinent, should be mandatory reading for all Indians and Pakistanis.
Dr Ahmed's attack on Zafrullah Khan, which appears in part V of the said series, however is more serious in nature. Khan, being from the Ahmadi sect, came under attack of the pro-Congress groups like Majlis-e-Ahrar whose entire politics had been based on whipping sectarian hatred against Shias and Ahmadis. Their denunciation of the Muslim League leadership as Shia and Ahmadi Kafirs was encouraged by the more religiously devout amongst the Congress' orthodox Muslim supporters. Dr Ahmed seems to take the Indian nationalist view on history and therefore papers over inconvenient facts. He claims that Khan was chosen by Jinnah because of his powerful connections with the western powers. Not content with this assertion, he deems it fit to mention that Zafrullah Khan did not join Jinnah's funeral prayer. This is obviously the favourite accusation of the Majlis-e-Ahrar (who ironically had called Jinnah 'Kafir-e-Azam') and the Tehreek-e-Khatm-e-Nabuwat against Ahmadis. Khan did not pray behind Maulana Shabbir Ahmad Usmani because the good Maulana had already declared Ahmadis Wajib-ul-Quatl. Dr Ahmed disputes this by saying that Khan's speech in defence of the Objectives Resolution in 1949 "deferred to Shabbir Ahmad Usmani's authority", meaning that how could he have refused to pray behind him six months earlier but still defer to his authority. Herein lies the rub: nothing in Khan's speech defers to Usmani's authority on religion. It is true that Khan had spoken in defence of the Objectives Resolution, rightly or wrongly, but that was because his interpretation of Islam was of a tolerant, pluralistic and progressive faith.
In so far as Zafrullah Khan's role on the international stage is concerned, the entire Arab world praised him for his services to the cause of freedom of Arab and African states from imperialism. The UN records show Khan's advocacy on behalf of the freedom movements of Libya, Algeria, Morocco, Somalia, Sudan and Tunisia. His powerful support of the Palestinian cause won him admiration of men like Gamal Nasser, who were no friends to the 'western powers'. Zafrullah Khan's contributions to Pakistan — especially as its advocate before the Boundary Commission — were praised by Jinnah himself. His contributions to freedom movements in Asia and Africa are part of the record. To attempt to disqualify his services merely because he was an Ahmadi is in bad taste.
Yasser Latif Hamdani is a lawyer based in Lahore and the author of the book Mr Jinnah: Myth and Reality.
Source: http://www.dailytimes.com.pk/default.asp?page=2013\11\18\story_18-11-2013_pg3_3
URL: http://www.newageislam.com/the-war-within-islam/yasser-latif-hamdani/what-private-grief-they-nurse/d/34460