By Tilak Devasher
Dec 14, 2020
Since its creation, two issues have been critical in shaping Pakistan's foreign policy and have resonated in its domestic discourse as well: Kashmir and Palestine. On both, success has been a mirage despite which Pakistan has persisted with its 'principled' position even as the world around it has changed fundamentally. Now, however, as the shifting sands of the Middle East are leading the Gulf countries to recalibrate their foreign policies towards Israel, a debate has been ignited in Pakistan about re-looking at its own policy towards a country it does not recognise and its passports are not valid for travel to.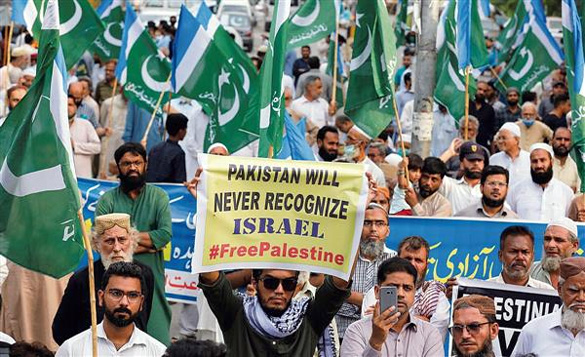 Tightrope walk: Moving towards Israel has grim portents for Pakistan. Reuters
-----
In 2005, the Pakistani media was agog about 'fresh thinking' on the subject of Israel. This was instigated by the Turkish-facilitated meeting of the then Pak Foreign Minister Khurshid Kasuri with his Israeli counterpart Silvan Shalom on February 9, 2005, in Istanbul. What followed was a 'historic' meeting between General Musharraf and Israeli Prime Minister Ariel Sharon at the UN in New York on September 14, 2005, during a photo opportunity for world leaders attending the UN General Assembly. Musharraf was also invited to address the American Jewish Congress on September 17, 2005, when he was greeted with a standing ovation for initiating public diplomatic contacts with Israel. A moved Musharraf said he did not expect a Pakistani leader "to be greeted by this community with this sort of ovation." Nothing much, however, came out of these exchanges.
Speculations had persisted even before the 2005 meetings that Pakistan and Israel had maintained informal contacts for more than a decade, which continued after the Musharraf-Sharon meeting as well. More recently, in October 2018, there were reports about a private Israeli business jet travelling to Islamabad from Tel Aviv via Amman and remaining on the ground for nearly 10 hours. Pakistan, however, denied the report. Three months later, Pakistan permitted a Pakistani Jew to travel to Israel and also encouraged him to publicise this permission.
The current controversy over Israel was triggered by the peace deals between the UAE and Bahrain with Israel, quite possibly with a nod from Saudi Arabia. Similarly, though there is opaqueness over the reported covert meeting between the Israeli prime minister and Saudi Crown Prince Mohammed bin Salman on November 22, 2020. Many analysts believe that it is only a matter of time before the two sides normalise relations, nudged no doubt by the outgoing Trump administration. The mutual hostility of Saudi Arabia and Israel towards Iran has been a major factor in bringing them closer.
Unlike the Gulf states, Pakistan has not been in war with Israel. Yet, normalisation, despite obvious advantages, remains distant due largely to Pakistan's ideological underpinnings and equating the Palestinian struggle with efforts to 'liberate' Kashmir. In an interview with Dunya TV in August 2020, Imran Khan quoted Jinnah saying in 1948 that Pakistan could not recognise Israel unless it gave freedom to the Palestinians. He added, "If we recognise Israel and ignore tyranny faced by the Palestinians, we will have to give up (the cause of) Kashmir as well, and this we cannot do." In another interview, he said there was pressure to recognise Israel but without a resolution of the Palestinian issue, it could not be done. Moreover, Pakistan's religiously-oriented parties and terror groups are not merely fiercely opposed to any relationship with Israel, but have repeatedly called for its destruction.
Saudi Arabia and the UAE certainly have sufficient financial leverage over Islamabad to make it think seriously about a change in policy towards Israel. This would have the advantage of weaning Pakistan away from Iran. However, given the ideological pitfalls, the moot point is why has the Israel issue been raised at all and why now.
There are several possibilities. Quite apart from developments in the Middle East, Pakistan has an exaggerated sense of its importance. It believes that being the only Islamic nuclear power with links with the Arab world, Israel and the US would like it to play the role of a facilitator with Arab countries. As a quid pro quo, Pakistan could use the support of the strong Jewish lobbies in the US for the resolution of the Kashmir issue.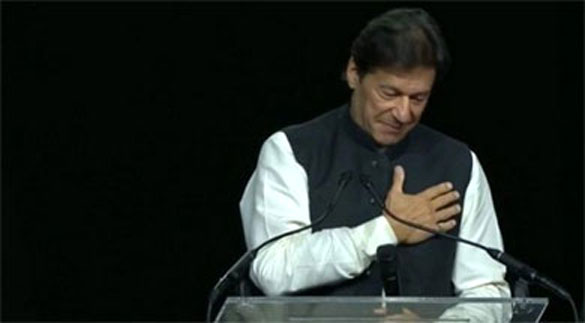 There is also a domestic angle, in that Imran Khan is beleaguered with a crumbling economy and the Opposition seeking his ouster. Under these conditions, controversy over Israel could be used to divert domestic attention, at least momentarily.
More than the civil government, the Pak army would have to agree. Since it would invite a backlash from the clerics, quite possibly selective debates where pro-establishment journalists and retired Generals have talked about a relook of Pakistan's Israel policy has been initiated to prepare public opinion for some normalisation in the future. A concrete signal in this regard would be when Islamic lobbies will be prevailed upon to come up with relevant Quranic injunctions that refer to prohibition of having intimate and trusting relationships with Jews, but not for having a working relationship with them. This will enable the government to claim that remaining within such injunctions, it would be possible to re-evaluate its policies in line with the changing global realities.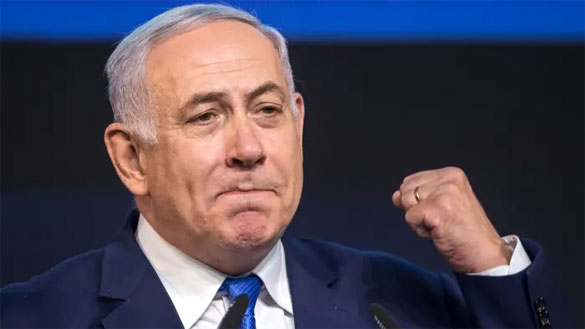 Pakistan's dilemma is that moves towards Israel, apart from ideological considerations, would upset the delicate balance that it has sought to maintain between Saudi Arabia and Iran. While chumming up to Israel may ease its relations with the Arabs to a limited extent, it would be at the cost of ties with Iran with whom it shares a somewhat troubled land border. Then there are Pakistan's own substantial Shia population and the street power of the clerics. This would be quite a lethal combination for a weakened Imran Khan to take on at this stage.
-----
Tilak Devasher Member, National Security Advisory Board
Original Headline: Pak's Israel conundrum
Source: The Tribune India
URL: https://www.newageislam.com/the-war-within-islam/tilak-devasher/moving-towards-israel-has-grim-portents-for-pakistan/d/123749
New Age Islam, Islam Online, Islamic Website, African Muslim News, Arab World News, South Asia News, Indian Muslim News, World Muslim News, Women in Islam, Islamic Feminism, Arab Women, Women In Arab, Islamophobia in America, Muslim Women in West, Islam Women and Feminism