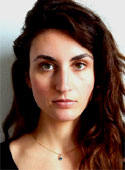 By Sarah Souli
January 19, 2018
In psychology, the seven-year itch refers to declining happiness seven years into a romantic relationship. Dissatisfaction and resentment build up; seven years is the median breaking point. It might just be coincidence that Tunisians are becoming disenchanted and frustrated with their revolution that saw the successful overthrow of dictator Zine El Abidine Ben Ali in 2011. But the revolution, which initially broke out over economic frustrations, seems to have come full circle: Tens of thousands of Tunisians have taken to the streets across the country to protest any lack of economic progress.
In early December 2017, the Centre for Insights in Survey Research and ELKA Consulting updated their statistics on Tunisian attitudes toward the economy, governance and democracy. The survey, conducted over the past six years, shows a clear frustration: When asked what the single biggest problem is facing Tunisia, 42% of respondents in 2017 answered the economy. Only two years earlier, 11% thought the same. In 2017, 68% of respondents categorized the Tunisian economy as "very bad," while only 20% categorized it as such in 2011.
It's no secret the Tunisian economy is in trouble. Public debt has risen 40 billion Tunisian dinars ($16 billion), while purchasing power has dropped 25%. But a volatile economy is not something unique to the gains of the revolution. Under Ben Ali, Tunisia was praised for having a relatively strong economy with a budget surplus, although corruption was widespread and economic gains were concentrated within certain classes or families. According to the World Bank, the extended Ben Ali family owned an astonishing 21% of all private sector profits in the country.
"A good portion of Tunisia's national debt was incurred when state banks were forced to loan to Ben Ali's family, cronies close to the regime and other big business interests that never paid back, and now it is the Tunisian people on the hook," independent researcher Fadil Aliriza told Al-Monitor. "There was some hope that in the spirit of supporting Tunisia's 2011 revolution and democracy this odious debt would be forgiven by Tunisia's international partners, but instead through the Deauville Partnership and Tunisia's own politicians at the time the framework was set to make sure that aid is given to Tunisia through international development funding and projects a very different path than helping Tunisia stand on its own feet."
Indeed, since 2011, unemployment has gone up (it's now at 15%), corruption has persisted and the Tunisian dinar has been persistently devalued (the currency hit a record low against the euro earlier this week).
On Jan. 1, the Tunisian government passed its annual budget for the following year. The 36 billion dinars ($14.75 billon) package was intended to raise the country's gross domestic product and lower its budget deficit. But the Finance law included a series of austerity measures that hit the most vulnerable populations in Tunisia. The budget pushed forward a tax hike in basic products including gasoline, food items, phone cards, housing and medicine.
"The price increases of consumer goods sparked by the 2018 budget is just the tip of the iceberg for what is a policy of austerity going back many years and which has seen the drying up of traditional economic opportunities, social spending and spending on public institutions such as infrastructure, health, education and culture among others — key factors that have fueled the growing unrest we have seen over the last four years at least," said Aliriza.
Part of the problem comes from outside Tunisia. In 2016, the International Monetary Fund (IMF) approved a four-year $2.9 billion loan to Tunisia that would "strengthen job creation and economic growth" while "protecting the most vulnerable households." That same year, the IMF admitted that measures of austerity "do more harm than good." On Jan. 18, IMF Director of the Communications Department Gerry Rice denied this, telling reporters at a press conference that "the IMF imposing austerity … is an outdated view of actually how we work." However, analysts say that the IMF has been pushing an agenda of austerity onto Tunisia.
This isn't the first time IMF measures have prompted protest in Tunisia. In 1983, the Tunisian economy was in a dire enough situations that then-President Habib Bourguiba agreed to an IMF loan. Much like today, the loan was stipulated on government cuts and currency devaluation. The Bourguiba regime decided to end subsidies on bread and semolina, with prices increasing over 100%. The so-called bread riots lasted for over a week; 1,000 people were injured and 150 were killed.
When initially contacted, a representative of the Tunisian office of the IMF directed Al-Monitor to the FAQ page of its website. The language seems to contradict the current reality: "The authorities and the IMF have agreed on the importance not to touch subsidized prices for basic food stuffs," the website reads. "A general VAT increase is part of the government's reform package, but it does exclude basic food stuffs covered under the tax exemptions such as bread, milk and vegetable oil," echoed Rice.
The Tunisian government and the IMF have taken the liberty to determine what is a "luxury item" — sweets and alcohol both make the list. Not only does this strip Tunisians of their dignity, it also impacts two well-performing private sectors. Other taxed items, including phone calls and internet cards, make life increasingly difficult for Tunisians. Like everyone else in 2018, a cellphone and internet access is an essential part of everyday life. Minimum wage in Tunisia is around $160 per month, and even the smallest price difference in basic goods can make it impossible to support a family. The taxes, which reach as much as 200% to 300%, would force families to nearly double their expenses without a change in income.
"People have to understand that the situation is extraordinary and their country is having difficulties, but we believe that 2018 will be the last difficult year for Tunisians," Prime Minister Youssef Chahed said after announcing the budget.
But the brunt of the burden seems to be on the middle class and the poor. Companies incorporated in Tunisia in 2018 and 2019 will enjoy a four-year tax break, and the tax hikes will not have a profound effect on the household budgets of the upper class. Anger broke out across Tunisia after the budget was introduced, and police cracked down on protesters. Nearly 800 people have been arrested, sometimes under dubious circumstances, and one man was killed.
But there were protests over economic difficulties prior to the budget announcement. In 2016, an unemployed man was electrocuted while climbing a utility pole during an economic protest in Kasserine; several months later, another unemployed man fell from a transmission tower during yet another protest. In a terrible echo of Mohamed Bouazizi's self-immolation, a mother of five in the northern town of Sejene set herself on fire after her social aid was renounced this past November.
In each of those deadly incidents, the Tunisian government pledged jobs (5,000 in Kasserine) and an aid package. On Jan. 13, the government continued its trend by announcing a $70 million aid package, which was dismissed by the opposition as a public relations stunt to turn away attention from the larger issues at hand. "The approach of helping the very poor while allowing the continued rot of public institutions, investment and infrastructure, and putting the middle class in a more precarious position is perfectly compatible with neoliberal restructuring," said Aliriza.
Despite Tunisia's inability to create jobs through nine successive governments, pressure from the IMF and the low value of the dinar, Tunisians are surprisingly optimistic: 31% think their financial situation will get "much better" in the following year. And while the prospect of another revolution seems out of the question, it is unlikely that Tunisia, facing so much international and domestic pressure, will be able to turn the economy around so quickly.
"I don't see the government taking any steps to remedy the economy because they are fundamentally treating unrest as an obstacle to policy — not a corrective to policy," said Aliriza. "That's essentially undemocratic, imposing policy from above instead of responding to demands from below."
Sarah Souli is a freelance journalist currently based in Athens, after several years in Tunis. Her work has appeared in The Economist, Al Jazeera English, Quartz, Vice, The Guardian, Middle East Eye, Roads & Kingdoms and other outlets.
Source: al-monitor.com/pulse/originals/2018/01/tunisia-revolution-anniversary-economy-protests-1.html#ixzz54ymS4VTd
URL: http://www.newageislam.com/the-war-within-islam/sarah-souli/tunisian-protesters-get-the--seven-year-itch-/d/114026