Press Release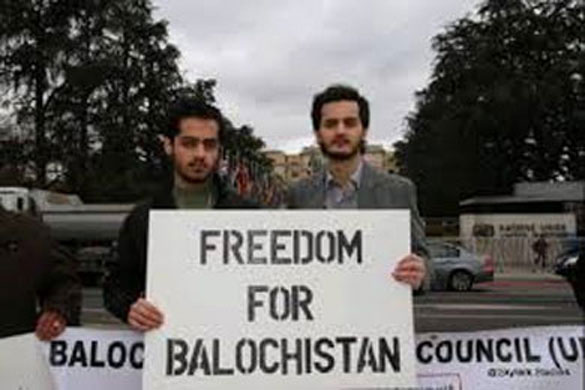 1. Due to the oppressive policies followed by successive Pakistani regimes, intense human rights abuses have taken part in the Baluchistan region. Pakistan has occupied Baluchistan and expanded injustices against the Baluch people, in addition to exploiting their mineral wealth.
2. Following the independence of Pakistan in 1947, Baluch leaders stated a clear intent to remain independent and maintain their cultural heritage and identity. Pakistan's response was to use military force and illegally occupied Baluchistan on 27th of March 1948.
3. The Pakistani armed forces have launched ethnic cleansing and genocide in Baluchistan against the Baluch people and are systematically kidnapping, imprisoning and murdering Baluch political activists, students, lawyers, intellectuals and nationalist leaders. Pakistan's security forces are engaging in an abusive free-for-all in Baluchistan as Bloch nationalists 'disappear' and in many cases are extra-judicially executed.
4. Pro independence Baluch leaders have met on a regular basis and have demanded complete independence from the tyrannical rule of Pakistan, including immediate and unconditional withdrawal of Pakistani troops from Baluchistan.
5. Thus it is called upon to take cognizance of the deteriorating human rights situation in Baluchistan and look into case of missing persons in Baluchistan and to join hands with the political forces, human rights organizations and civil society groups addressing the human rights concerns of the Baluch people.
6. The international community is also called upon to support the demand of independent and democratic Baluchistan and take immediate steps to end the militarization of Baluchistan and exploitation of the Baluch natural resources.
7. The concerned parties are also called on to take into account the aspirations of the Baluch freedom lovers and support their voices against Pakistani oppression on various international forums.
8. This declaration, together with the name of the signatories, is forwarded to the concerned authorities.
Signatories: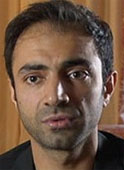 1. Nawab Brahumdagh Bugti, Baluch Nationalist leader and President of BRP (Baloch Republican Party)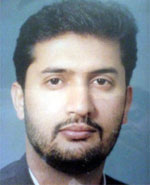 2. Mir Javed Mengal, Baluch Nationalist leader
3. Nawab Mehran Baluch (Marri), Baluch Nationalist leader and Baluch Representative to the UNHRC & EU
4. Sardar Bakhtyar Khan Domki, Baluch Nationalist leader
URL: https://www.newageislam.com/the-war-within-islam/press-release/baluch-leaders-demand-baluchistan's-independence--written-declaration-on-the-11th-of-august-2014-on-the-occasion-of-baluchistan-independence-day/d/98733