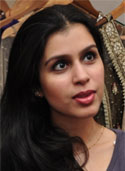 By Mashaal Gauhar
22-Sep-17
Once again, Pakistan's onerous blasphemy law has resulted in a death sentence for a 35-year-old member of Pakistan's minority Christian community. Nadeem James was accused of publishing blasphemous material on the messaging service WhatsApp in 2016 and now faces the death penalty.
It is well known that Pakistan's blasphemy law is routinely misused for personal vendettas usually involving the usurping of property and assets from minority communities. In April this year, the National Assembly passed a resolution to introduce safeguards into the law to prevent its abuse. This resolution came about after the lynching of Mardan University student Mashal Khan, on grounds of alleged blasphemy for which 57 suspects have been indicted by an anti-terrorism court. His horrific murder highlights how the blasphemy law encourages vigilantism and mob rule. However, no concrete changes have been made to the law and as this recent conviction shows, the law is still open to dangerous misuse.
In June this year, the EU Parliament unequivocally denounced Pakistan's blasphemy law stating that it was "deeply concerned" at the continued use of the blasphemy law, urged for the repealing of Sections 295-A, 295-B and 295-C of the Pakistan Penal Code and called on the government to take a stronger position in condemning acts of vigilantism in the name of blasphemy.
Apart from legitimising the persecution of vulnerable targets, the adverse effect of the blasphemy law on wider society is all too clear: the recent murder of 17-year-old Christian student Sharoon Masih by his Muslim class fellows for drinking from the same glass exposes the violent prejudices fostered by indefensible laws which achieve nothing other than endorsing hatred. A statement published by the Catholic Bishops' National Justice and Peace Commission underlined how "a trivial quarrel among teenagers" was "actually caused by intolerance, discrimination and inhuman attitudes towards minorities and marginalised communities."
The assassination of the former Punjab Governor, Salmaan Taseer who championed the rights of minorities and called for reform of the blasphemy law lays bare the dangerous extremist mindset that has taken hold in Pakistan. Similarly, the murder of former Minorities Minister Shahbaz Bhatti, a vocal critic of Pakistan's blasphemy law, by extremist militants represents the brutal silencing of progressive voices against rising fanaticism.
It must be remembered that while Pakistan may have been founded as a Muslim homeland, it was created as a haven for all people at the time of independence in 1947. In fact, Pakistan's founding father, Mohammed Ali Jinnah, stressed the importance of religious freedom in his speech to the opening session of the Constituent Assembly of Pakistan: "You are free; you are free to go to your temples, you are free to go to your mosques or to any other place or worship in this State of Pakistan. You may belong to any religion or caste or creed that has nothing to do with the business of the State.... We are starting in the days where there is no discrimination, no distinction between one community and another, no discrimination between one caste or creed and another. We are starting with this fundamental principle that we are all citizens and equal citizens of one State."
Pakistan today does not seem any different to the 9th century when the great Sufi mystic Mansur Hallaj was killed on grounds of blasphemy for his words "Ana 'l-Haqq" or "I am the Truth". As is the case today, Hallaj's execution was motivated by an act of personal revenge by the ruling order of Baghdad — blasphemy was just the feeble excuse to justify this with religious authorities insisting that his words were a claim to divinity. Far from being blasphemous, his words actually signified complete submission to a higher being by subsuming his own identity within God. As in Hallaj's time, blasphemy charges are nothing more than a tool for exploitation deployed for ulterior motives. Pakistan's blasphemy law is deemed a violation of international law not only for its undue curtailment of freedom of expression but also for its discriminatory effect. Too many precious lives have been lost as a result of this law — the time for reform is long overdue.
Source: dailytimes.com.pk/opinion/22-Sep-17/reforming-pakistans-blasphemy-law
URL: https://www.newageislam.com/the-war-within-islam/mashaal-gauhar/reforming-pakistan-s-blasphemy-law--pakistan-today-does-not-seem-any-different-to-the-9th-century/d/112621