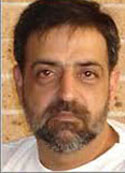 By Mahir Ali
09 Dec 2020
AT last Sunday's concluding session of the IISS Manama Dialogue hosted by Bahrain, Saudi prince Turki bin Faisal offered a stinging critique of Israel. A few years ago, a rebuke of this nature would barely have been newsworthy, but in the context of recent developments it is decidedly intriguing.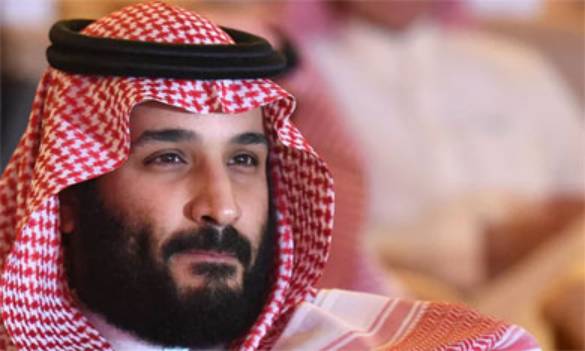 It is highly unlikely that Turki's reasonably accurate description of Israel as a "Western colonising" power that relentlessly brutalised Palestinians would have been endorsed by Crown Prince Mohammed bin Salman (MBS), whose eagerness to follow the UAE and Bahrain in establishing full-fledged diplomatic relations with Israel was underlined late last month when he secretly hosted Benjamin Netanyahu in Neom.
Turki, a long-time former chief of Saudi intelligence who subsequently served as the ambassador to London and Washington (with the late Jamal Khashoggi as his spokesman), declared in Manama that he was speaking in his personal capacity. It was nonetheless interesting to hear him claim that the so-called Abraham Accords were meaningless without the participation of the custodians of Makkah, and that "normalisation" would require Israeli acceptance of the 2002 Saudi peace initiative.
Turki no longer holds any government post, but as a senior member of the royal family his words pointed to a rift within the House of Saud. MBS has built up a formidable reputation as a monarch-in-waiting who brooks no dissent, even from once powerful cousins, as illustrated by the uncertain fate of his predecessor as crown prince, Mohammed bin Nayef. Yet there may be limits to his capacity to silence everyone who disputes his blinkered vision — particularly if Turki's views echo those of the ailing King Salman.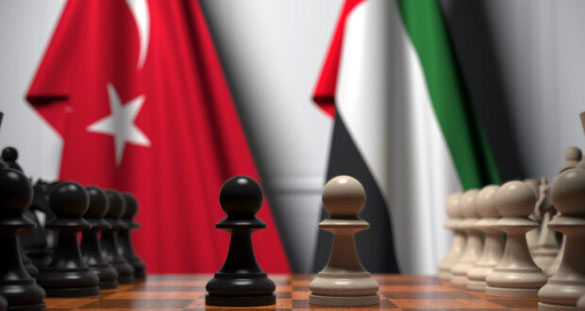 Saudi Arabia, it seems, will find it a bit harder than the UAE and Bahrain to unconditionally embrace Israel. But it's also worth noting that some of the supposedly profound recent shifts in the Middle East are hardly a novelty. Contacts and, in some spheres, close collaboration between Israel and certain Arab states go back years.
That they are now out in the open is a welcome change. The same could be said about the once half-hidden anxieties and deeply ingrained prejudices that have surfaced in the US during the Trump years. Neither instance offers any cause for celebration.
It has credibly been argued that actions such as the purportedly high-tech assassination late last month of Iranian nuclear scientist Mohsen Fakhrizadeh, almost certainly carried out by Israel with American connivance, are intended to make it harder for the Biden administration to rejoin the multilateral nuclear deal with Tehran, and to prioritise diplomacy over the belligerence that has made it so much harder for Iran to combat the Covid-19 pandemic.
Yet the very notion that a somewhat less unreasonable US administration could somehow help 'fix' the Middle East reeks of a neocolonial mindset. For far too long the region's fate and fortunes have been determined by extraneous powers guided primarily by their own interests — which invariably focused on access to natural resources.
The diminishing value of oil on a planet beset by the consequences of over-reliance on fossil fuels is gradually but inexorably changing that dynamic — even though petrodollars so far remain a precious means of arms sales to a region bristling with lethal weaponry. A lot of that has been deployed in the Saudi-Emirati aggression against the Middle East's poorest state. Yemen today stands on the brink of a famine; Covid-19 has barely registered in a nation afflicted by a multiplicity of competing woes.
The concept of a reasonably stable and uniformly prosperous Middle East will remain a fantasy until the region unequivocally regains its independence from the external powers that have moulded and manipulated it through the 19th, 20th and early 21st centuries. It will then have to work out how to thwart the designs of potential regional hegemons, from Turkey and Israel to Iran, Saudi Arabia and its Gulf allies.
That may seem like fantasyland at present. But things do change. Nothing decrees that the cradle of civilisation must eventually serve as its burial ground. And notwithstanding its status as a colonial-settler state, Israel can play a significant role in its transformation.
Yet the plan that Prince Turki trotted out at Manama is an anachronism, and it was probably belated even in 2002. The two-state solution has effectively been buried under the illegal settlements that have proliferated over the past half-century. Ultimately, the choice for Israel is between consolidating the existing proto-apartheid state that is now being enabled by some of the most reprehensible regimes in the region, and a binational democracy that could potentially serve as a Middle Eastern exemplar.
I certainly wouldn't bet on the latter outcome. However, as the late American folk singer Pete Seeger used to say: "There is no hope, but I may be wrong."
Original Headline: Shifting sands
Source: The Dawn, Pakistan
URL: https://www.newageislam.com/the-war-within-islam/mahir-ali/saudi-arabia-will-find-it-a-bit-harder-than-the-uae-and-bahrain-to-unconditionally-embrace-israel/d/123705
New Age Islam
,
Islam Online
,
Islamic Website
,
African Muslim News
,
Arab World News
,
South Asia News
,
Indian Muslim News
,
World Muslim News
,
Women in Islam
,
Islamic Feminism
,
Arab Women
,
Women In Arab
,
Islamophobia in America
,
Muslim Women in West
,
Islam Women and Feminism