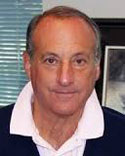 By Harlan Ullman
March 10, 2016
The world must wonder what is happening in and to the United States. The ascendance of a democratic socialist and a realty mogul-turned-reality television star in pursuing the presidency requires the willing suspension of disbelief. Yet, while Senator Bernie Sanders is unlikely to defeat Hillary Clinton for the Democratic nomination, Donald Trump could too easily become the Republican candidate. Yikes!
But as distasteful and crude Trump is, along with the spectacle of this presidential campaign, an even more distasteful spectacle took place a few days ago in Rawalpindi. Tens of thousands mourners attended the funeral of the assassin who murdered a very great Pakistani — Salman Taseer. Five years ago on January 4th in Islamabad, instead of protecting the Punjab governor, his bodyguard Mumtaz Qadri fired twenty-seven bullets into Taseer, killing him instantly.
Qadri quickly surrendered, declaring the governor deserved to die for opposing the blasphemy laws that had condemned the Christian woman Asia Bibi to death. Qadri's perverted understanding of Shariah law, in his twisted mind, justified the murder. For a religion that is inherently peaceful, this travesty is even less chilling than the support of so many of his countrymen. For his crime, Qadri's was hanged last week.
The tragedy of this murder was matched by the reality that some Muslims are still living in the 7th century. Qadri's interpretation of the blasphemy laws are medieval. And worse, attitudes towards women manifested by these Frankensteinian views of Islam remain hostile, bigoted and unacceptable in modern life. Yet, throughout much of the Islamic world, altering these twisted and perverted interpretations of this great religion my be one of the highest national security priorities if some measure of peace, stability and the rule of law are to prevail over religiously inspired violence and persecution.
These radical views of Islam have metastasised into extremist groups such as al Qaeda, the Islamic State (IS) and the Taliban on both sides of the Durand Line dividing Pakistan and Afghanistan. Pakistan has perhaps 20,000 madrassas. In some, radical views of Islam are taught. And as long as radical clerics are allowed to preach and extremism persists, Pakistan will never be safe from violence and even potential civil war or revolution.
Saudi Arabia and its Wahabi roots likewise are responsible for spreading extremism. That 15 of the 19 September 11th suicide bombers were Saudis is telling. And, of course, Osama bin Laden was from an elite Saudi family.
The so-called and misnamed war on terror, personified by the hunt for bin Laden and the drone strikes to decapitate al Qaeda and IS, has not come close to eliminating these dangers. The decision to take on Paksitani terrorists in North Waziristan, while long overdue, may have relieved the threat but only for the time being as the Taliban and other radical groups recover and IS extends its reach into Afghanistan and beyond into Pakistan. Worse, while the U.S. believes the threat of IS is existential to the region, outside Jordan no state in the region seems to accept this view.
Saudi Arabia is in denial regarding Iran as the existential threat. Iran is ambivalent over IS. While recognising the danger of Sunni extremism, IS is also fighting to overthrow to Iran's bête noir, Syrian President Bashar al Assad, one of Tehran's major aims. Turkey regards the Kurds and Assad as greater threats than IS. Russia is indeed worried about terror. However, the horrors IS inflicts provide a propaganda counterweight to the evils of Assad.
Given these nightmare scenarios, one wonders if any solutions are viable. But if there are to be solutions, reigning in the violent excesses of radical Islam must top the list. Successive Pakistani governments have been reluctant to take all the steps necessary to eliminate this scourge at home.
Retaliation is real. Whether Islamists assassinated Benazir Bhutto or not, over 60,000 Pakistanis have died in the war on terror so far underscoring the danger. ISI has had a complicated relationship with Afghan Taliban and other extremists in seeking influence in that beleaguered state. Prime Minister Nawaz Sharif has been extremely cautious in not wishing to provoke excessive reaction on the part of Pakistani Taliban and other extremists.
The result is that brave men and women such as Salmaan Taseer and Malala Yousafzai will be at grave risk and more will be killed by these extremists. Will anything happen? The frightening prospect is that as Donald Trump could become the American president, neither Pakistan nor the Islamist world will chose to act against these enemies of Islam using this perversion of Islam to legitimise their outrageous and evil practices.
Harlan Ullman is UPI's Arnaud de Borchgrave Distinguished Columnist. He is Senior Advisor at the Atlantic Council and at Business Executives for National Security (BENS) and chairs two private companies. His latest book is A Handful of Bullets: How the Murder of Archduke Franz Ferdinand Still Menaces the Peace.
Source: The Daily Times, Islamabad.
URL: http://newageislam.com/the-war-within-islam/harlan-ullman/pakistan-s-radical-clerics-worse-than-trump?/d/106606
New Age Islam, Islam Online, Islamic Website, African Muslim News, Arab World News, South Asia News, Indian Muslim News, World Muslim News, Womens in Islam, Islamic Feminism, Arab Women, Womens In Arab, Islamphobia in America, Muslim Women in West, Islam Women and Feminism, Moderate Islam, Moderate Muslims, Progressive Islam, Progressive Muslims, Liberal Islam, Liberal Muslims, Islamic World News