By Catherine Shakdam
Nov 17, 2013
Left reeling from his failure to promote yet another senseless war in the Middle East by encouraging Washington to launch a military assault against Iran under the pretext that Tehran is developing a nuclear bomb - such fantasy has been flaunted by both Saudi Arabia and Israel as to promote their Zionists agenda in the region and bring down the last bastion of Islam - Saudi Prince Bandar and his brother, the Deputy Defense Minister Salman bin Sultan have been actively supervising the establishment of a new special military unit: Mohammed Army, which will act as an extraterritorial military force to the Kingdom and by extension its Zionist allies.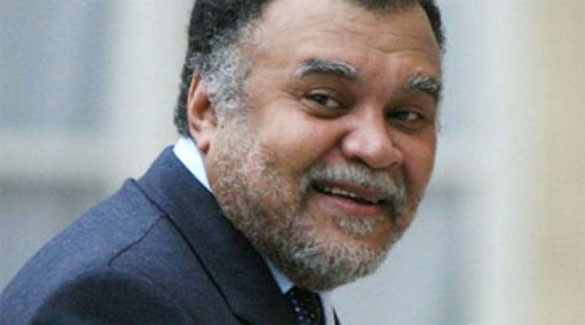 Having been forced to postpone its attack against Iran, Saudi Arabia Intelligence Chief Bandar has chosen to concentrate his efforts on infiltrating and laying waste both Syria and Yemen as to ensure both nations complete and utter surrender as well as the destruction of their respective armies.
As Saudi Arabia lines up its dominoes, it is bent on crushing any potential contender to its power and will in the region.
From a pure military standpoint, Saudi Arabia stood a sitting duck before the might of Iraq, Syria and Yemen's armies. And while it's incredible wealth acted as a fortress for many decades, Al Saud understood very early on that should their house survive the test of time they would have to either raise an army mightier than that of their neighbors, or find a way to destroy their contenders. Used to pillage and thievery, the House of Saud chose the latter option, a true testimony to its less than tasteful heritage. Called the brigands of the desert, Al Saud only came to rule over the land of Hejaz after a man called Mohammed Abdul Wahab - a British agent - chose to ally himself to them as to conquer the cradle of Sunni Islam and replace its message by one more attune with its own agenda.
With Iraq out of the way, Saudi Arabia has been promoting instability and insecurity in both Syria and Yemen, always playing the sectarian card. Communities which have for centuries enjoyed peace, harmony and profound respect for one another, have now been plagued by hatred and terror by the hands of hateful regional powers, whose goals are to lay waste the very fabric of the Islamic world.
The warnings which Syrian President Bashar al-Assad issued as early as 2011 when the premise of a rebellion burgeoned in Damascus under the influence of a handful of foreign agents have come to pass without the world having even realized it. While President Assad was labeled a liar and a war-monger when he slammed "Zionist agents" for engineering unrest in Syria, accusing them of launching a crusade against Islam, while all the while pretending to be acting the democratic heroes, most onlookers to the Islamic Awakening rolled their eyes, shrugging off such comments as a conspiracy theory.
Two years into the crisis and reports of al-Qaeda presence in Syria have been legion. Syrian President al-Assad did indeed speak the truth, yet the world remained passive.
Saudi Arabia, the very country which has long claimed to be fighting Islamic terrorism across the Middle East and the world; the country which in the wake of September 11 vowed it would stand by its ally, the US, and destroy the axis of evil as former President George W Bush labeled it, has been openly supporting al-Qaeda in Syria, arguing that the organization is a "necessary evil."
Still The Public Says Nothing.
Today, Saudi Arabia is raising an army which will soon enter both Syria and Yemen. Mohammed Army will attempt to break the defenses of the Houthis - Yemen Shiite faction whose territories lay directly south of Saudi Arabia, posing a direct threat to the Kingdom - putting an end to decades of resistance.
The Houthis who have suffered the onslaught of a vicious sectarian strife in northern Sa'ada at the hands of the Salafis - Sunni radicals which are ideologically next of kin to Saudi Arabia Wahhabism - could face complete and utter annihilation, should Mohammed Army indeed cross the border into Yemen.
In the Levant, Syria faces a similar fate. While Syria's armed forces have managed so far to consolidate their advances against al-Qaeda's myriad of militias, the arrival of such a force could tip the balance of power and spell disaster for Damascus central government.
"The Saudi extraterritorial force named 'Muhammad Army' is being established and its forces have undergone specialized trainings and it is fully equipped," al-Rai al-A'am news website reported earlier this week ringing the alarm. Already sources confirmed that the Saudi government has earmarked several billions of dollars for the project.
As reported by Fars News Agency, "It is said that Mohammed Army will be Saudi Arabia's strike force in Syria and it might also be deployed for war against Yemen's al-Houthi movement which is now in combat against the Salafi groups in Dammaj region in Northern Yemen."
With a reported 250,000 men, Mohammed Army will essentially be the first open al-Qaeda military terror unit. Interestingly it was rebel Syrian politician Ahmed al-Jerba who in August 2013 first leaked such information.
Bent on slaying the Syrian regime, Prince Bandar has intensified propaganda against Damascus, working his venom on Washington to guarantee that all politicians - Republican and Democrat - will support his Middle Eastern crusade.
Appointed by Saudi King Abdulla last year as the head of the Saudi General Intelligence Agency, Prince Bandar has for the last months been focused exclusively on garnering international support for militants in Syria, aka terror militias in pursuit of the eventual toppling of the Syrian government.
In Yemen, Prince Bandar has worked tirelessly to prevent the Houthis from further securing supporters, by engineering an artificial sectarian strife as to prevent the group from ever weighing heavy on Yemen's political map. Should the Houthis claim their place in Yemen's political life, Al Saud could stand to lose the lands it stole from Yemen in the 1930s; lands which sit on billions of dollars' worth of oil.
Catherine Shakdam is a commentator and political risk consultant. Her writings have appeared in Foreign Policy Association, the Guardian and Majalla among many others. Based in the UK, she worked in collaboration with Yemen Human Rights Minister on shaping new policies to protect women rights.
Source: http://www.presstv.ir/detail/2013/11/17/335149/saudi-prince-bandars-mideast-crusade/
URL: https://www.newageislam.com/the-war-within-islam/catherine-shakdam/saudi-prince-bandar's-mideast-crusade/d/34476