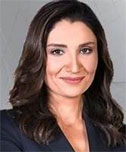 By Afsin Yurdakul
July 18, 2019
Walid Zeidan, a 37-year-old Syrian man, works as a cook in the bustling Malta Bazaar in the Fatih district adjacent to the Golden Horn in Istanbul. Mr. Zeidan, who ran a restaurant in the Eastern Ghouta suburb of Damascus, lost his home and business in a bombing by the forces of the Syrian president, Bashar al-Assad. After surviving the August 2013 sarin gas attack on Eastern Ghouta, which killed hundreds, he sought refuge in Turkey.
Syria offers no hope for a safe and dignified return and Mr. Zeidan hopes he and his family can continue working and living in Istanbul. His three children speak Turkish and study at a local school. "They don't remember Syria anymore," he said.
Of the nearly 3.6 million Syrians in Turkey, only about 100,000 live in camps close to the Turkish-Syrian border, the majority in Turkish cities and towns. Around half a million live in Istanbul.
But the Turkish economy is struggling and the unemployment rate stands at 13 percent. Turks in socially and economically-stressed districts increasingly believe that the refugees are competing for their jobs and that the government grants them more privileges. A recent survey by Kadir Has University in Istanbul found that 67.7 percent of the participants were "not content with the presence of Syrian refugees" in Turkey.
Resentments sometimes turn into violence. In June, a group attacked Syrian storefronts after rumours spread that a Syrian refugee had sexually assaulted a Turkish girl in Istanbul. Anti-immigrant hashtags such as #SuriyelilerDefoluyor (Syrians getting the hell out) or #UlkemdeSuriyeliIstemiyorum (I don't want Syrians in my country) that had been around reappeared on social media, while others called for compassion and solidarity.
Last week, the Turkish government closed further registrations for Syrian refugees in Istanbul, to tackle irregular migration in the city.
The refugee question has been at the centre of political debates, most recently, in the June Istanbul municipal election, in which the opposition Republican People's Party candidate, Ekrem Imamoglu, defeated the governing Justice and Development Party's candidate, Binali Yildirim.
In a televised interview after being elected mayor, Mr. Imamoglu said that "the refugee issue is a severe trauma" in some districts. Many Turks believe that the refugee question played an important role in helping Mr. Imamoglu win the Istanbul election.
Mr. Imamoglu's Republican People's Party has repeatedly criticized President Recep Tayyip Erdogan's Syria policy and argued that the Syrian refugees are straining the country's social and economic infrastructure and must return home.
Mr. Zeidan, the Syrian cook in Fatih, is aware that the opposition parties want Syrian refugees to return home, but draws consolation from the fact that Mr. Erdogan's A.K.P. government shapes Turkey's broader refugee policies. "As long as the A.K. Party exists, I'm fine. If it doesn't, then I'm not," he said.
But President Erdogan and his party have also begun responding to the growing discontent against the refugees. Last week, the Turkish president said that those involved in criminal activities will be deported, and that the refugees will soon be expected to pay for part of their health care cost.
The possibility of more than three million refugees returning from Turkey to Syria in the foreseeable future is remote. In the past seven years, most affairs of the Syrian refugees have been managed by the national government, but long-term planning requires that municipalities in Turkish cities and towns play a more active role in building social cohesion. It would only work if municipal authorities and the Turkish government approach the question in a nonpartisan manner and plan for the future together.
Istanbul, the country's largest and most important city needs to set the example for others to follow. While the new mayor of Istanbul, like his party, does want the Syrians to return home, he has pledged to help refugees, especially women and children. He hasn't yet laid out a detailed plan, but he has pledged to establish a unit to coordinate refugee-related efforts and has spoken about tackling begging on the streets and allegations of child marriage among refugees.
Murat Erdogan, a scholar of migration at the Turkish-German University in Istanbul, who has researched the role of municipalities in integrating refugees, pointed out the lack of coordination between various Istanbul districts, metropolitan authorities and the national government. He found officials in several municipal districts clamouring for a pan-Istanbul mechanism to help resolve problems with documentation, identifying those in need and delivering aid and services.
More Syrians speak Turkish now. While lending an ear to native grievances, the mayor of Istanbul should invite refugees to share their perspectives to manage the challenges of migration. This would help the municipality create more tailored projects, ranging from job training courses to psychological support services. Refugees will also adapt to Turkish life more smoothly if they begin to feel like stakeholders, rather than dependent outsiders.
The national government in Ankara oversees the participation of refugees into the work force. But Istanbul is the country's economic powerhouse, and Mr. Imamoglu should reach out to the private sector to contribute fresh ideas to lift up both the refugees and the host community economically. He needs to craft an effective communications strategy to dispel rumour and misinformation and help improve the national debate on the refugee question.
As Mr. Erdogan, the migration scholar, explained, Turkish law needs to be updated to help municipal authorities deal better with the social and economic dynamics. Turkish government allocates funds to municipalities based on the number of citizens in their area. It excludes the registered Syrian refugees living in those cities or towns.
The current laws create a legally and financially precarious situation for Istanbul and other municipalities when they try to respond to humanitarian needs of the refugees, as they don't receive direct government funding for refugee-related services. Mr. Erdogan suggested that municipal authorities should receive funds based on the number of registered Syrian refugees within city limits, which would help alleviate the financial burden and increase the quality of services for the refugees and the host community.
Turkey says it has spent more than $37 billion for Syrian refugees so far. There is a certain danger of public backlash against allocating more resources for refugees when the Turkish economy is slowing down, but funds provided by the European Union and other international institutions could be used for the purpose.
Istanbul mirrors Turkey's tensions and difficult choices that lie ahead. Failure to act now runs the risk of marginalizing the refugee community and deepening the host society's grievances.
The Turkish government and the opposition need to cooperate to develop solutions to the refugee question, which would have a soothing effect on Turkey's polarized politics as well.
Afsin Yurdakul is a journalist based in Istanbul.
Source: New York Times
URL: http://www.newageislam.com/the-war-within-islam/afsin-yurdakul/turks-not-content-with-the-presence-of-syrian-refugees-in-turkey/d/119232
https://www.nytimes.com/2019/07/18/opinion/turkey-syrian-refugees.html?