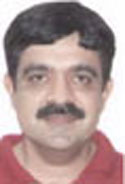 By Yoginder Sikand, New Age Islam
'Noodle Pema'—that's what she was called to distinguish her from the many other girls in her village also named Pema (Pema is one of the most common names for Ladakhi girls)—was the only child of a poor couple who lived in a small hamlet up in the Himalayas in Ladakh, near the Tibetan border. The family made a living by making noodles. While the other village girls went to school, Noodle Pema would be at home all day, kneading dough for the noodles, feeding it into a machine that converted the dough into thin, lengthy, worm-shaped strips, carefully cutting the strips into bits of equal length, laying them out to dry in the sun, and then, at the end of this long process, stuffing the raw noodles into paper bags, ready for sale.
One day, as Noodle Pema was busy at work, she heard a dreadful shriek. She rushed to the window and looked out. She saw a mule hobbling along on three legs. Its fourth leg was in a terrible mess. It was dripping with blood. The hapless animal had suffered a major accident, which had rendered it lame for life. Since the man who had owned it thought it was now useless as far as he was concerned, he had turned it out and let it fend for itself. He didn't care in the least if the poor thing died of pain and starvation.
Noodle Pema ran into the kitchen filled a bucket of hot water and added some healing herbs to it. She couldn't bear to let the poor mule suffer even for a moment more than she could help, and so she rushed out of her house. "Don't worry, my dear, you'll soon be fine" she said to the mule as she set about tending to its wound. She looked up to see if the animal had understood her. She saw that its eyes were brimming with tears, and she quickly looked away and returned to her work. She cleaned the wound, removed the army of maggots that had gotten inside, and then carefully bandaged the animal's foot.
In a few days' time, its wound had healed though the mule still remained lame. Noodle Pema decided to adopt it. She named it Moo-Moo, which didn't mean anything really but she thought it sounded sweet. All day, Moo-Moo would relax in the patch of grass that grew in the yard of Noodle Pema's house. Sometimes, he would accompany Noodle Pema to nearby villages to sell noodles.
Soon, the story of how Noodle Pema had saved Moo-Moo's life spread far and wide. It was amazing how the incident made such a difference in the lives of many other people, and of many other animals, too. Touched by Noodle Pema's example, a group of villagers decided to set up a home for wounded and abandoned animals and birds. They launched a regular collection drive for money, medicines and materials for the purpose. An enterprising boy produced a leaflet explaining the virtues of a meat-free diet, and, with Noodle Pema's help, collected enough money to make a thousand copies of it, which he distributed across the area. 'God has given us an amazing variety of fruits and vegetables to eat. Be content with that! Turn vegetarian!' it was titled. The leaflet so inspired a monk in the local monastery that he made it a point to stress love and compassion for animals in every discourse he delivered, pointing out how eating animals ran counter to the very first precept of the Buddha—which is to abstain from taking the life of any living being.
Noodle Pema didn't ignore her noodle-making work, but she used almost every spare moment that she now got to spread the good news about love for animals. And that's what she's very busy with these days, too. Recently, she bought a second-hand computer and learnt how to navigate the Internet. She got herself an email id, and then set about making e-friends across the world to share with them her concern for animals and her pain at the way human beings often treat them.
A month ago, while surfing the Web, Noodle Pema came across a wonderful animal rights' website based in Singapore. They send out, free of cost, to anyone, anywhere in the world, brightly-coloured stickers with pictures of animals and birds on them, bearing a heart-rending, one-line message from these delightful creatures: "Love Us, Not Eat Us!"
Noodle Pema requested for a thousand such stickers, and they soon arrived in the post. These days, Noodle Pema has taken time off from her noodle-making work and is trotting along with Moo-Moo, from village to village, gifting these stickers to village folk and pasting them in public spaces. If you want, you, too, could do what Noodle Pema is now busy with in your spare time! Log on to www.loveusnoteatus.com, send them an email request on for some stickers to be posted to your home, and you can follow Noodle Pema in spreading your love and concern for your furry and feathery friends!

URL: https://newageislam.com/spiritual-meditations/love-us,-eat-us!/d/11262