By VS Krishnan
November 13, 2020
Diwali marks the beginning of a season that delights and brings warmth and cheer to all. Children and elders dress in their best, the house is illuminated with lights, and there is a lot of meeting and greeting. This year Diwali has a very different flavour because while wearing new clothes, we will also wear a mask and maintain social distance. Our prayers will have a special appeal, that is, to deliver us from the pandemic.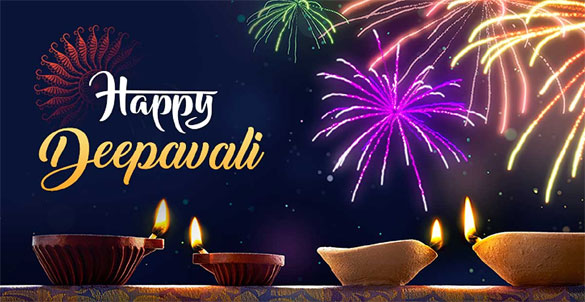 Diwali, also known as Deepavali, celebrates light that removes darkness and enlightens and enriches mind and intellect. When the light of knowledge is shared, it brightens the prospects of the whole region, bringing prosperity to all. The path of truth is revealed. "Lead us from darkness to light," says the Brihadaranyaka Upanishad. Diwali is an occasion when we emerge from darkness to light, from unreal to real and from suffering to infinite happiness.
Arut Prakasa Vallalar, the 19th-century Tamil saint, is noted for his universal vision. He went beyond the confines of religion and visualised a world of peace and happiness based on universal brotherhood and Jyoti worship. Jyoti means effulgent form of light. He said worshipping Jyoti, which has no form and yet is visible, is ideal and universal.
The lamp that is lit during Diwali is also Jyoti that manifests throughout the universe and also shines within. When the light within is kindled, it elevates one to the supreme state of jnana, ultimate knowledge. It is the light within, better known as Atma Jyoti, that makes one conscious of existence. The universe operates on its own inherent energy. Similarly, there is self-sustaining energy in every human cell. It is this energy which causes all movements. The origin of this energy is Jyoti. Though the divine energy within is invisible, it is pulsating within as Atma Jyoti. When one becomes conscious of Atma Jyoti, he becomes free from fear and free from death.
Hindus believe that Shiva manifested as Jyotir Linga in temples like Somnath at Saurashtra and Mallikarjuna at Srisailam. Jyoti constitutes an important part of invocation among other faiths also. Traditionally, woman is viewed as being sacred jyoti. When she makes a new home, she symbolically lights the lamp which brings happiness and prosperity. When she lights the lamp, she recites the Deepa Jyoti Mantra: "I prostrate to the twilight lamp whose light is Supreme Knowledge, which removes the darkness of ignorance and liberates us from all our sins."
The city of Ayodhya was lit up with thousands of clay lamps to welcome Prince Rama who was returning home after 14 years of exile and his victory over Ravana. Since his arrival marked the triumph of good over evil, the victory of knowledge over ignorance and the brilliance of light over darkness, it became an event for celebration, and this is what Diwali signifies.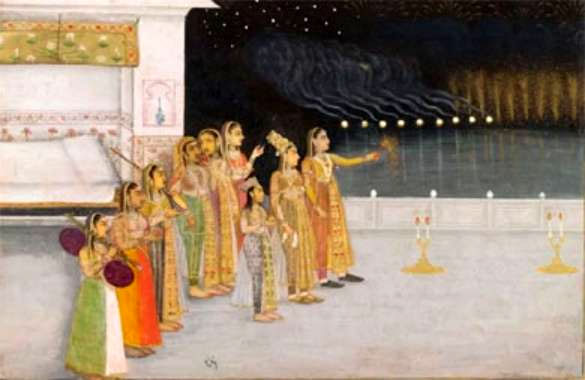 There is also a belief in the southern parts of India that Diwali is celebrated to mark the victory of Krishna, personifying Truth, who overcame demon Narakasura, who symbolised evil. Narakasura was the embodiment of ego and though the demon was eliminated, the ego that he represented still parades itself among us. When the individual bursts firecrackers (now banned due to pollution), it is a symbolic act of destroying the ego. The lighting of the lamp symbolises the emergence of knowledge, "I am the Self."
Original Headline: Burst' the ego and remove ignorance with Jyoti
Source: The Times of India
URL: https://www.newageislam.com/spiritual-meditations/vs-krishnan/deepavali-is-light-that-manifests-throughout-the-universe-and-also-shines-within/d/123469
New Age Islam, Islam Online, Islamic Website, African Muslim News, Arab World News, South Asia News, Indian Muslim News, World Muslim News, Women in Islam, Islamic Feminism, Arab Women, Women In Arab, Islamophobia in America, Muslim Women in West, Islam Women and Feminism