By Swati Chopra
Nov 01, 2013
As I sit writing this, a potter's cry fills the air, "Lamps for Diwali! Buy these lamps to light your home!" Soon it will be dusk and neighbours will switch on their made-in-China fairy lights that wreathe their homes and the trees around them. Not just my neighbourhood, but the whole city, and indeed the whole country will be spangled with flames and filaments of light.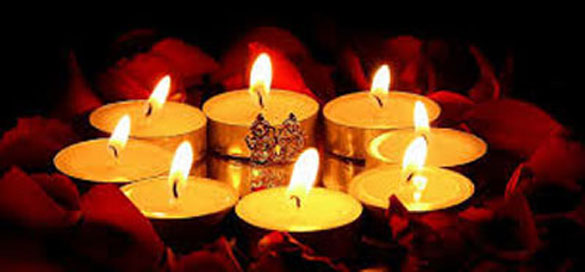 As I sit surrounded by the manyness of light this Diwali, I am reminded of a beautiful story about the light of wisdom. A king was in the winter of his life. As is the wont of such characters in fables, he thought of anointing one of his children as his successor. But which one should it be? The eldest, or the one who was the most capable? Surely the latter, but how would he determine their capability?
After much thinking the old king devised a test. He called his children and said, "I have served this kingdom for many years, and now that I am old, I would like one of you to take over from me. Mind you, it is not power that I offer you, but an opportunity to give yourselves in service." He looked at them to gauge the impact of his words. Having grown up with his ideology, they well knew what kingship meant to their father. Their faces remained impassive.
"So," resumed the king, "to determine who is best suited for the job, I have decided to assign a test to each one of you. I will give you one rupee, and you have to use it to buy something within a day that will fill an entire room. How well you accomplish this task will give me a sense of your capability."
At the end of the day, the children appeared before the king, who accompanied each one to their assigned rooms. One had rushed out to buy as much cheap cotton as he could with the rupee, and then fluffed it up and filled a room with it. Another had bought a load of sawdust, and another a pile of junk. The king shook his head.
The rooms might be full, but where was the creative thinking in all of this?
With this thought furrowing his brow, he entered the last room, and stopped in his tracks. The child had bought a simple earthen lamp, some oil and a matchstick, and had saved more than half the rupee too. The entire room was filled with light! The king was delighted. Here was the heir he was looking for. "You are the one who will govern with wisdom and find creative ways to use our limited resources for the utmost benefit of all," the king proclaimed.
May this Diwali bring to us the rare light of wisdom and illuminate not only our hearts and homes, but also every nook of this great land of ours. As we trundle into another election year, it is a prayer that will probably resonate with most Indians this Diwali.
Swati Chopra writes on spirituality and mindful living. Her most recent book is Women Awakened: Stories of Contemporary Spirituality in India.
Source: http://www.asianage.com/mystic-mantra/lit-wisdom-605
URL: https://www.newageislam.com/spiritual-meditations/swati-chopra/lamps-for-diwali--lit-by-wisdom/d/14241