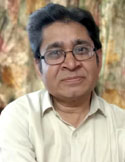 By Sumit Paul, New Age Islam
15 September 2022
It's Time People Learnt Urdu, Especially In These Linguistically Impoverished And Volatile Times, To Become Cultured Humans
-----

September 14 was Hindi Divas. Since a Hindu government is at the helm, Hindi at least got a token recognition and some sort of a lip-service.
But what about Urdu? Do we care for November 9? Even many Muslims aren't aware that November 9 is commemorated as National Urdu Day, coinciding with Dr Muhammad Iqbal's birthday.
I remember, last year only a handful of Urdu dailies carried articles on November 9 to highlight the status of this exquisite language, that too in humdrum Urdu with orthographic errors galore.
Now when I read in a couple of Hindi dailies published from the Hindi belt, I realised that an insidious mission was afoot to purge Urdu of all Persian, Arabic and Turkish words. Since Urdu is being viewed as the language of a specific community which's at the receiving end at the moment, no wonder if it'll be banned by the government in future. To be honest, I won't be surprised. Nor will you be. An official in UP has been suspended for insisting that signboards should also include names in Urdu script as Urdu is the state's second official language. This underlines the predicament of Urdu in this country.
Agreed, not much has been done to ameliorate the state of Urdu, but what did those people do whose mother tongue is supposed to be Urdu? I must say with a sense of regret that most of my Muslim friends cannot even read the signboards written in Urdu. They can hardly write their name in Urdu.
Years ago, I used to write poetic love letters in Urdu for a Muslim friend of mine whose Zauq-e-Nazar (beloved) knew how to read and write Urdu. She got disillusioned after marriage when it dawned on her that I wrote all the letters on behalf of her husband! This is indeed a matter of pity. In her research paper, ' Latafat-e-Zabaan-e-Urdu Aur Iske Favaayad ' (The loveliness of Urdu language and its benefits), Pakistani psychologist Dr Muneera Amir Altaaf argued that refinement of Urdu or for that matter any language, positively impacts the psyche of an individual. She wrote that the kind of Urdu spoken in Pakistan is adulterated and is influenced by Punjabi, Sindhi, Baluchi and a host of local dialects. Those who spoke that adulterated Urdu, were bellicose by nature.
Punjabi Muslims are the best examples of this belligerence because they speak wrong (Aapne Darna Nahin Hai type incorrect syntax) Urdu, whereas Muhajirs (Muslims who migrated to Pakistan from India, predominantly from UP and Bihar) were relatively calm and composed by nature because they spoke chaste Urdu.
By the way, great Pakistani Urdu poetess Parveen Shakir subscribed to Ms Altaaf's rather skewed observation as her ancestors migrated to Pakistan from Darbhanga, North Bihar. She spoke impeccable Urdu and laughed at Punjabi Urdu. Muneera and even Parveen may be wrong on many counts, but one thing is certain that a polished and dignified language, be it Urdu or Hindi tends to make you less violent.
All those involved in crimes and communal riots are often the people who speak atrocious, nay execrable, language. A retired DGP once told me that the renowned Urdu poet and a former IPS officer Shuja Khawar encouraged the inmates of different prisons in India to learn Urdu to subjugate their criminal instincts. His efforts bore fruits. Such an ethereal language! Alas, such a few takers! It's time people learnt Urdu, especially in these linguistically impoverished and volatile times, to become cultured humans.
-----
A regular columnist for New Age Islam, Sumit Paul is a researcher in comparative religions, with special reference to Islam. He has contributed articles to world's premier publications in several languages including Persian.
URL: https://newageislam.com/spiritual-meditations/urdu-indian-languages/d/127953
New Age Islam, Islam Online, Islamic Website, African Muslim News, Arab World News, South Asia News, Indian Muslim News, World Muslim News, Women in Islam, Islamic Feminism, Arab Women, Women In Arab, Islamophobia in America, Muslim Women in West, Islam Women and Feminism