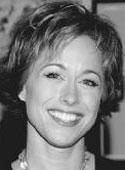 By Paige Davis
October 17, 2014
I first heard the word "new normal" when I was completing my chemotherapy treatments for breast cancer. It was used to describe the "survivorship" period of post-cancer life once the treatments are complete and we enter life with this surreal experience of cancer as something that we endured.
It was a disorienting time to say the least. Without the focus of weekly treatments, I found my emotions had freedom to finally express the trauma I had experienced physically and emotionally. I embraced that this transition involved mourning. Not just over the loss of who I was prior to my diagnosis, but the loss of the community that I came to love and rely on during my treatment.
I knew I didn't fit exactly in my old life but I wasn't exactly sure what my new life looked like. The pre-cancer me would have started to panic and plan. But I knew I was living life with a different perspective. My life with cancer exposed me to my spirit in a way where I trusted that I would be guided, supported, and inspired as to what my next steps were. While I didn't know a lot during this transition time, I knew that the one constant in my life before cancer and after cancer was my meditation practice.
As I've shared before, I've been exploring various mindfulness and meditation practices for the last 15 years. It wasn't until I attended my first meditation class two and a half years ago with Deepak Chopra and the Chopra Center that I started my daily meditation practice. But my real connection with the practice happened upon the moment of my diagnosis about nine months into my meditation practice, and I realized the transformational role meditation was playing in my life.
As many people know, nothing can prepare you for the word cancer.
For me, I didn't even hear the words, I just saw the look in my doctor's face as she was looking at my ultrasound on the screen, and I simply asked -- "Do I have cancer?" I almost laughed as I said it because it seems so preposterous, and she said with deep empathy -- "I do think this is cancer."
Due to the size and nature of the tumor, the doctor wanted to perform an immediate biopsy and ultrasound. I knew that wasn't normal -- this was serious. My initial feeling, of course, was shock and then the tears started to well up and I lost it as I lie there on the exam table. And then as I saw the needle about to enter my breast, I closed my eyes and did the only thing I knew to do in that moment. I focused on my breath. In and out. Just like in my meditation.
I was suddenly overwhelmed by this peacefulness throughout my being. With so much outside of my control which was very difficult for my Type A personality tendencies, all I knew was of the present moment.
The days and weeks and months that followed could be described as overwhelming to say the least as I shuffled around to doctor appointments and was forced to make life-altering decisions about my health and and my body.
I was very aware of the magnitude of what was happening, but I also experienced this unbelievable focus and deep connection and ability to trust my intuition as I navigated such unknown territory.
I was accepting to what was happening, but did not feel defeated.
I was vulnerable and expressive more so than I had ever been in my life.
I felt great empathy for my body and what it was going through.
I was able to receive love and support from my family and friends in a way that I never allowed myself before.
I, of course, experienced moments of fear, anger, and sadness, but observed how these emotions ultimately transmuted to love, surrender, and joy in even the most dire moments.
I used visualization as a key component leading into every single surgery and treatment. I chose to see the chemo as any other medicine filled with love and light. I chose to stay away from terms like fight or battle. Naive -- perhaps, but what was happening through those visualizations is that my mind and body were working together -- and I was craving that connection.
Has this been the most difficult time of my life? Yes! But it has also been such a meaningful and transformational time of my life, and I believe it is because I had the foundation of meditation and mindful awareness in my toolkit to complement all the other medical treatments I underwent.
People kept saying how positive I was being, and I was always a bit taken back by this because I was very aware of the hardships I was experiencing. And then I realized it wasn't about being positive. It was about being present.
And it is this present moment awareness that lies at the core of meditation and mindfulness practices. So it should probably come as no surprise that I embraced this period of "new normal" as an opportunity to explore and deepen my own meditation practice and ultimately share the knowledge with others.
I recently completed a 200-hour certification through the McLean Meditation Institute in Sedona, Arizona, lead by my teacher and mentor Sarah McLean.
I entered the program just as I was in the final stages of my reconstruction. The training, the content, and the people in the program quickly became the safety net I never knew I needed. It was a transformational experience where I was presented with so many of the lessons I felt I gained throughout my cancer journey, but without cancer as the catalyst. I learned about the brain science behind meditation and the physiological impact and benefits it plays which validated my experience even further. As we completed our training program, we were taught about the term "new normal," a place where what we think, feel, and do are all in alignment.
It was at that moment that I knew that I was actually in my new normal. There was no going back, no figuring out how to step forward, simply just being in it. And it is this present moment awareness that continues to be my greatest daily teacher and ultimately an awareness I look forward to sharing with others.
Source: http://www.huffingtonpost.com/paige-davis/meditation-and-my-new-normal_b_6000698.html?utm_hp_ref=third-metric
URL: http://www.newageislam.com/spiritual-meditations/paige-davis/meditation-and-my-new-normal/d/99640