By Mehr Tarar
June 22, 2020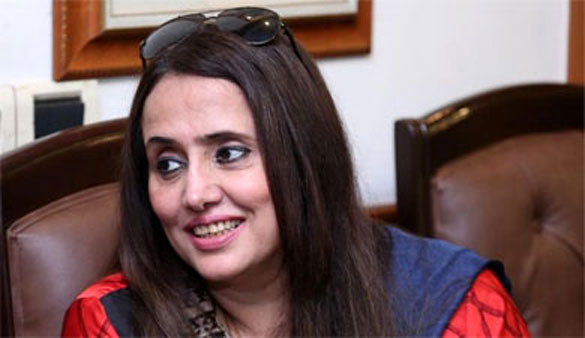 Mehr Tarar
Image Credit:
-----
My life has hit a pause button.
COVID-19 does that to human beings.
Everything around me seems normal, but nothing is as it was in March.
After the lifting of lockdown in May, things, tentatively, nervously, began their return to pre-March normalcy. Offices resumed their regular work and business activities, markets and shopping malls opened, construction of underpasses and other private and government projects initiated or restarted. Schools and colleges are still closed. As younger children feel free from the routine of everyday school, older ones and collegegoers have a newfound appreciation for the importance of technology beyond video games, downloaded songs and movies, and Snap and Insta chats with friends. The young are adapting to the new normal of online classes. Many trivialise it as a non-serious way of learning.
Post Eid-ul-Fitr, Pakistan saw a surge in the cases of COVID-19. Testing increased, and so did the new cases. Many deaths due to COVID-19 occurred. Prime Minister Imran Khan and the chief ministers of the four provinces expected the people of Pakistan to practise coronavirus prevention measures for the safety of their lives and those of others. But human beings don't do what they know is good for them. The 220 million people of a developing country are an impossible number to be brought to one platform and made aware of the deadliness of the coronavirus. Non-stop governmental and other broadcasting on television, radio and print media of the reality of the coronavirus and its prevention guidelines has not made much of a difference. COVID-19 cases are on the rise.
On June 22, the number of confirmed cases in Pakistan is 181,088. The number of recovered patients is 71,458. The number of people who did not make it is 3,590.
A new "smart" lockdown is re-imposed in some cities of Pakistan. On June 16, various parts of Lahore were barricaded. Areas that have reported an increase in the number of the cases of COVID-19 have been lock-downed. The Punjab government, like the central government in Islamabad and other provincial governments, is doing its best to contain the number of cases from increasing. The three-pronged testing-tracing-treatment is in practice in Punjab. Coronavirus is not in the mood to deaccelerate its destruction. Punjab like the rest of the world is doing what it can to handle the situation as well as is humanly possible in the war against a novel virus that seems to change its dynamics and itinerary every week.
2020 is relentless. Constant are the news of the deaths of someone I know, someone famous, someone too young to die. It is the underprivileged millions of Pakistanis who are unfairly criticised for paying scant attention to their wellbeing, but how I look at that is that those who have little or nothing to lose don't fear much beyond the imperativeness of their day-to-day existence. Every day there is news of a high-profile politician and their family getting infected, government VIPs being diagnosed with COVID-19, millionaires testing positive. COVID-19 is redefining the rules of humanity. Class and privilege do not grant anyone immunity. No one is safe.
The New Normal
Life is not what life is in June in Lahore. In my home. The heat is sweltering as it always is in June. Every few days, unexpected clouds and a light drizzle appear as if to soothe human beings that the bad doesn't have longevity. Eight days to July and I'm still in my COVID-19 isolation. Years of self-imposed isolation did not prepare me for the absoluteness of the COVID-19 quarantine. Do not go anywhere. Do not meet anyone. Do not touch anything that is not yours. Do not have physical proximity with any human or animal. Do not sit close to your loved ones. Do not hug your son. The entire June – the first four days of isolation because of bad body aches, and 18 days of COVID-19 quarantine – has made me rethink how I look at life and everything that comes with it.
My son is stuck at home. His college abruptly closing in March, his online classes, his pragmatic decision not to have a lot of interaction with his friends in Lahore in the time of coronavirus, and his daily lectures to me to be strong is not how I wanted the 20th year of his life to be. I will miss him as I breathe, but I will be happy when he leaves for the US to start his next semester in fall. New York is not what it was when he left it a few months ago. But then no place is since the coronavirus happened to the world.
My niece and nephew are restless, unhappy. She is on leave from her office, her social life is coronavirus terrified. His school classes are online. Their familiar routines have been disrupted. Their mother, my sister, is supposed to join her husband in Saudi Arabia where he has been working since last year. All of them were going to move to Saudi Arabia in March for a few years. Coronavirus has immobilised their plans.
June 5, the day I tested positive for COVID-19, I was scheduled to do something for a very important, very exciting new project. The next chapter in my always-complicated, apparently quiet life, and COVID-19 ensured it was put on hold. I can't wait to be tested negative and start the rest of my life. Isolation, even if it is within the four walls of their rooms, changes people. It has changed me. Imperceptibly.
The most important thing COVID-19 has taught me: life is today. With all our privileges, our issues, our plans, our positivity, our fears, our opportunities, our failures, our dreams, our demons, our happiness, our heartbreaks, as we make and remake ourselves every day of our lives, what is never in our control: life. Without giving a damn, life changes. Without a notification, life ends. Dreaming is human. So is planning. We dream and plan. We need to do that to maintain a sense of order in our lives. But what was and what is and what will be unchangeable: life, in its essence, is beyond human control.
What is in in my control: my expression of gratitude to Allah for every breath that I take, wellbeing of my son, my family. My faith in Allah is stronger than my existence. I pray as much as I can. What I know now: what I have is now. My life is NOW. This moment.
Original Headline: The most important thing COVID-19 has taught me: life is today
Source: The Gulf News
URL: https://www.newageislam.com/islamic-society/afghan-women-no-choice-fight/d/122198
New Age Islam, Islam Online, Islamic Website, African Muslim News, Arab World News, South Asia News, Indian Muslim News, World Muslim News, Women in Islam, Islamic Feminism, Arab Women, Women In Arab, Islamophobia in America, Muslim Women in West, Islam Women and Feminism