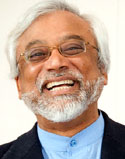 By Jamal Rahman, New Age Islam
7 June 2021
A Spiritual Practice Is Any Regular Activity That Nourishes Our Soul, Brings Us Closer To Divinity, And Helps Us Evolve Into The Fullness Of Our Being.
Main Points:
1. We need to feed our soul, to meet its needs.
2. A true human being is someone who participates fully in the bazaar of life, continually keeping Divinity in the centre of their consciousness.
-----
Why do we need to engage in spiritual practices? But first, how do we define spiritual practices? In my understanding, a spiritual practice is any regular activity that nourishes our soul, brings us closer to divinity, and helps us evolve into the fullness of our being. We need spiritual practices in order to raise our consciousness. And spiritual practices need to be practised!
We have a physical body and we have material needs. We spend much time learning a trade and earning a livelihood in order to feed and maintain our physical body and take care of our material needs. Now, of course we need to take care of our body and of our physical needs. This is essential. But the question is, "What are we doing to feed our soul, to meet its needs? What are we doing to nourish and nurture our higher self?"
And what does the soul 'feed' on? It 'feeds' on practices such as meditative silence, compassionate awareness and actions, remembrance of God, increasing our capacity to forgive, prayer, and so on. It is critical to weave these practices into our daily life in order to keep our soul healthy.
The sages tell us that if we really want joy and fulfilment in life, we must work equally in the visible world and in the invisible world. If I say, "I am a realist. I work only in the visible world", the sages would say, "Well, you are nothing more than a wretched employee." And if you work only in the invisible world, if you spend all your time fasting, praying and meditating, the great teachers would say, "Why are you here, on Earth? What's your purpose for being here, then?"
So, we need to work in both the worlds, the visible world and the invisible world.
I love the metaphor by the 13th century sage Maulana Jalaluddin Rumi, who says that we are on this familiar horse—the horse of the material world. We need this horse to traverse long journeys, to cross difficult terrain. But what happens if we come to a body of water that is too large and too deep for this horse to swim across? Now we need a different kind of horse, a silent, wooden, mystical horse, to make this other journey. This silent horse is a metaphor for the practice of love, compassion, transforming the ego and opening up the heart.
I love this other saying of Rumi, who tells us—"Flee not the invisible world, for it is a place of income. And this visible world, a place of more and less, is a place of expenditure."
Several Sufi Masters, when asked to explain who is a complete, developed human being, tell us that a true human being is someone who participates fully in the bazaar of life and never for a moment forgets God, continually keeping Divinity in the centre of his or her consciousness.
----
Based in the USA, Jamal Rahman is a popular speaker and author on Islam, Sufi spirituality, and interfaith relations. Along with his Interfaith Amigos, he has been featured in The New York Times, CBS News, BBC, and various NPR programs. Jamal is co-founder and Muslim Sufi Imam at Interfaith Community Sanctuary and adjunct faculty at Seattle University. He travels nationally and internationally, presenting at retreats and workshops. Jamal's passion lies in interfaith community building and activism.
URL: https://www.newageislam.com/spiritual-meditations/spiritual-practices-sufi-masters-divinity/d/124947
New Age Islam
,
Islam Online
,
Islamic Website
,
African Muslim News
,
Arab World News
,
South Asia News
,
Indian Muslim News
,
World Muslim News
,
Women in Islam
,
Islamic Feminism
,
Arab Women
,
Women In Arab
,
Islamophobia in America
,
Muslim Women in West
,
Islam Women and Feminism