By Hafsah Bashir
23 January 2021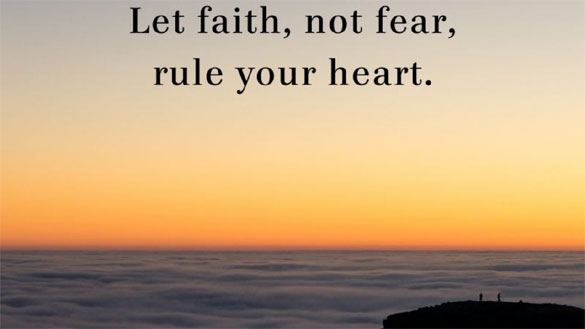 The discourse of faith is the most vulnerable of all in the array of political, socio-economic and domestic institutions. It is the facade of faith that we cloak ourselves best with. Nothing is more conducive than it for being not what you are; rather a convenient channel to access the compliant. The fabric of faith varies from silken splendour of elite interpretation by the philosophical and academically eloquent to the polymer thread of compliant meaning with hope of peace and solace. Then there is the finest organic cotton thread of the most authentic explanation of what faith intrigues us with; available yet not reachable.
Hierarchy of mini-gods has been a precarious idea of post-modern times in developing societies. To practise power over a few minds is the most rampant of all desires innate to human beings. Politics is the most notorious inference of all times, yet faith is also strikingly played into power games. It is manipulated and moulded to individual or communal behests irrespective of time and space.
Since minimalistic understanding or affiliation with the core of faith enables one with authority to cherish mini-god(ship) in one's head yet few of us don't mind celebrating it vivaciously. This celebration is not in isolation but takes liberty of keeping subjects to practise power play. One loves to wield a rendition of what faith implies and manoeuvre everyone's life with the self-guided manifesto. Mini-gods love to lay out their own definitive journey towards heaven and others' relentless pursuit to hell. This mini-god(ship) encapsulates the dreadful and anxious minds with shallow interpretation of the text and truth.
To be a mini-god with a dynasty and few subjects to rule over won't hurt anyone with a human structure out there. Among these are ones who own faith as the only possession and tame everyone under their godship. In pursuit of redemption, we cling to faith which can hold the burden of our fears and fetishes. While other sovereign structures are of those who defy faith by mere logic and denial.
Faith always presents itself with manifold strands and panoramic adaptations within variant scenarios. Everyone clings to the interpretation that is suitable to his/her own cozy truth. It is a commoner's refuge from the turbulent existence and ultimate hope of redemption. Nothing heals better than faith in the Eternal Truth, i.e. God, in times of doubt, dread and dismay. Fear and fright of the unknown leading to a depressed consciousness find faith as the only saviour. A mediocre tends to find a middle way and keeps fidgeting between the most convenient terms of faith. A real gamer is the affluent one who has access to the most refined meanings of faith and truth yet has power to manipulate the meaning suitable to his individual godship. This affluence isn't necessarily material as we see faith being played mostly with mentally affluent individuals.
I wonder how the path of heaven can be obstructed by our exploration of the resources this nature has blessed us with. Why can't we exploit our fecundities to pave better ways for generations to come? Why are we scared of the facet of our faith that renders liberty of thought and emotion?
It is docile to get into a cozy blanket of faith and pat ourselves with ritualistic regulations. But this docility isn't what is desirable of our species. We are designed to inquire the intricacies of this system and see what our Creator has created for us. A human brain is capable of miraculous margins then why waste it in complacent practices. We are not the centre of the universe so it isn't a bad idea to look for the real one.
-----
Hafsah Bashir is the author of 'Peace and Politics: A Polemical Reflection'.
Original Headline: Faith: a dynamic discourse
Source: The Express Tribune
URL: https://www.newageislam.com/spiritual-meditations/hafsah-bashir/faith-is-the-most-vulnerable-of-all-in-the-array-of-political-socio-economic-and-domestic-institutions/d/124132
New Age Islam
,
Islam Online
,
Islamic Website
,
African Muslim News
,
Arab World News
,
South Asia News
,
Indian Muslim News
,
World Muslim News
,
Women in Islam
,
Islamic Feminism
,
Arab Women
,
Women In Arab
,
Islamophobia in America
,
Muslim Women in West
,
Islam Women and Feminism