By Bushy Binks, New Age Islam
10 January, 2015
After we pass out of school and college and as we sail through life, we grow older biologically. But if we keep our minds open to learning, we can remain students all along, till we finally drop! I try as much as I can to learn a bit every day from some of the many things that happen around me and from the many people I meet. Yes, I want to be a student all through my life!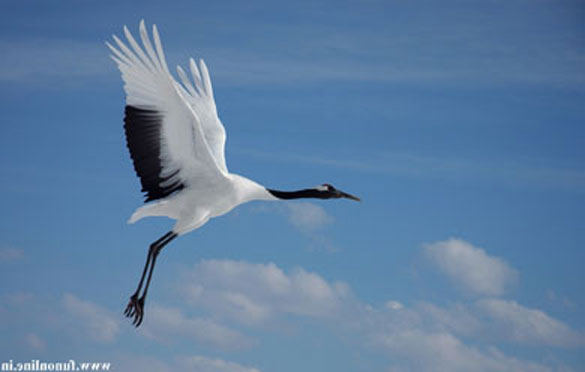 Over the years, my work required me to read many books on religion and spirituality. Fortunately, though, I could never get hooked on to academic books on the subject, as some folks do. I must confess, though, that at one point a particular scholar teaching religion in a university topped my list of favourite writers. I bought almost every of the many books that he wrote (some of them were really quite expensive!) and enthusiastically followed his steady flood of writings on the Internet. A bit of reflection a few years later led me to wonder if all that I had read by this man had really spiritually uplifted me or not in any way. And do you know what? I discovered that reading his copious writings hadn't transformed me at all! It then struck me that I had actually latched on to him just because of his mind-blowing good looks!
It took some time for me to dump my teenage-style 'hero worship' and get down to the stark realities of life, God and spirituality. Thankfully, I no longer turn only to books authored by 'learned' professors of theology to know more about these matters. I now realise that everything that happens to and around me can be a wonderful, God-given learning opportunity for my spiritual growth if I choose to be open to the idea. I have enough down-to-earth 'street-teachers' in the streets around my home teaching me about spirituality in an eminently practical manner every single day. They haven't studied theological tomes, leave alone writing volumes on God and lecturing in universities and seminars on religion, but these simple folks are bestowed with much spiritual wisdom.
Belonging to different faiths and some to none, ranging in age from 3 to 50, and constituting all forms of life, from humans to squirrels, my many 'street-teachers' show me a mirror everyday to look at and into myself and to guide me spiritually. I call them my 'masters of practical spirituality'!
Pinky is one of my 'street-teachers'. Almost 50, she leads a quiet life after having recently quit her job. She believes in leading a 'no clutter' lifestyle—her belongings fit into two little bags. She does not go mall-shopping or party hopping (although she was addicted to that till some years ago), and almost the best thing she likes doing is sitting in her chair in the sun and gaze at the birds hopping around her. Occasionally, she earns a bit from writing, and often she donates the money she gets from this for a good cause. She has a warm smile for everyone she meets, from the security guard at the gate to the garbage collector on the roads to the neighbourhood trees and tadpoles.
From Pinky I've learnt the art of living a de-cluttered, non-materialistic life. She loves talking like a baby sometimes (although she's almost half a century old)—that's something else about her that I really like. I've started doing that myself sometimes! It's such fun! You really must try it out yourself if you don't believe me! And it's spiritually so elevating, too, a fine way to get rid of that scary grimness that really drags 'grown-old's' down sometimes!
Khush is a little kid, just about 3 years old. His father is a security guard in a building near where I live. Khush's parents are from Nepal, but they've been living in our city—some two thousand kilometres from their village—for the last decade. Their home here is a one-room structure, a little bigger than a box. Every morning as I step out of my house, I am greeted by Khush's chirpy voice. He is the joy of the entire compound. Everyone wants to carry him, buy him a biscuit or do baby-talk with him. If Khush was in Nepal, he would be running around in the mountains and forests and pastures, I suppose! But he's thrilled to be living in our over-crowded, over-polluted megapolis, staying with his parents in their box of a home that looks out onto a noisy road clogged with traffic most of the day and much of the night. He wakes up to the sound of zooming and honking vehicles right in front of his window, and the only bit of nature he gets to see is the stray cow that sometimes lands up to munch leftover vegetables discarded by the supermarket next door.
When I see Khush and his ever-smiling face, it renews my faith in being joyful for no reason! To smile for no reason! To laugh for no reason—just as Khush does!
Try smiling and laughing for no reason, and see how spiritually uplifting it feels!
Husain is a much sought-after social worker. He has faced many traumas in life. While his dreams of being a 'top-notch' professional were cut short by sudden blindness, his zest for life remains so infectious that no one who knows his story would ever want to sulk and sob about life anymore!
Husain cannot see, but yet he's able to 'see' many things. Sounds mind blowing, no? While as a social worker he's bringing remarkable positive changes in people's lives, as a friend to many he spreads amazing positivity and good cheer all around. I've never heard him complain about not being able to see. His personal motto is: "I'll go as far as my mind can see! The sky is the limit!"
The spiritual light that I see in Husain has played a big role in helping me sober down and connect myself to the Creator more deeply and to thank Him for all the bounties He has bestowed me with—including my eyes! I try now to consciously use my eyes for seeing the good things created by God and to read things that can help me grow spiritually!
I met Divya last month, on Christmas day. I was waiting at a busy junction for an auto-rickshaw, and as I waved out to an empty one passing by to stop, Divya waved out for it, too. When the auto halted, I gestured to her to take it, indicating that I would wait for another one. But she smiled back at me, and suggested that I should take it. As I got in, I thought to myself that if she was going somewhere that was on my way, maybe I could give her a lift. I asked her where she was headed, and when she said she was going near my destination I told her to hop in, which she cheerfully did.
Divya is a teenager—she studies in the 11th grade, I learnt. Dressed in shorts and a black jacket, she looked as if she had just stepped out of a beauty parlour after getting a fancy hairdo done. She was all smiles. "I am going to a friend's place for Christmas lunch!" she said very excitedly. "I will pay my share of the fare," she offered.
On our way, the two of us chatted about this and that. When the auto got to where she wanted to get off she insisted that she should pay. But I said to her, "God bless you! Enjoy your lunch! Your destination was on my way, and you don't' need to pay anything at all!"
Divya warmly shook my hand, gave me a beautiful smile and skipped off towards her friend's home!
Divya is just a young girl, but in her I saw integrity, respect and concern for others, as well as a certain seriousness about life. We often judge teenagers as 'brash', 'crude', 'wild' and 'worldly'! And more than that, some of us love to rattle off rude comments if they are dressed in shorts, have 'weird' hairdos and are happy just being themselves.
That day Divya taught me a wonderful lesson in practical etiquette and grace. She could easily have grabbed the passing auto had she wanted to and not bothered about me. Yet, she graciously gestured to me to take it. And twice she insisted on paying 'her share' of the fare. Aren't such good manners also part of spirituality? As my auto chugged ahead after dropping her, I smiled to myself and thought, "Oh wow! That was spirituality in shorts!"
Who could better teach me about 100% surrender to God than my four-legged friends? I'm really blessed to have many of these great 'street-teachers' living in the lanes and up in the trees around my home. They wake up every morning with no plans of where and what to eat, but yet God arranges for them to get their share of food!
Even before I am out of bed, a team of cats trots into my backyard to munch on kitty-chow. While they are busy breakfasting, their focus is only on 'munch' and 'crunch', and nothing else at all…they're always and fully in the present moment. That's what spiritual masters keep telling us to do, isn't it? Cats do this perfectly well—as, of course, do all other animals.
Curly, the cute 'stray' dog who wanders about near my home all day, bounds happily towards me as soon as she sees me, although she knows that sometimes she might get from me only a tiny Parle-G biscuit. Even if I don't give her anything at all she unfailingly smiles her lovely, genuine, heart-felt smile!
Unconditional loving-kindness, with no expectations—that's what Curly teaches me every day!
High up in the trees around my house live several families of bushy-tailed squirrels that love to naughtily peep and wink at me every now and then and scamper down to grab peanuts! Sharing whatever little food I can with these furry friends of mine is part of my early-morning meditation. From them I learn surrender, bowing down on my paws...Ooops! Sorry! My knees to the Lord!
Pinky, Khush, Husain, Divya, the Cats, Curly and the Squirrels may not have scripted any tomes on spirituality, God or religion. Nor have they trained in theology at seminaries and universities. But they are all helping me learn and understand God and faith better than many wordy and voluminous tomes could. Truly wonderful spiritual teachers they are! A huge 'thank you' to them all!
So, folks, scout around your home and among your neighbours, both humans and others, you may well find the spiritual teachers you are looking for—just as I discovered so many amazing 'street-teachers' roaming around where I live!
Jesus said: "I tell you the truth, unless you change and become like little children, you will never enter the kingdom of heaven. Therefore, whoever humbles himself like this child is the greatest in the kingdom of heaven.
​And whoever welcomes a little child like this in my name welcomes me..."
URL: https://newageislam.com/spiritual-meditations/'street-scholars'-spiritual-teachers!/d/100951