Blogs Ed
24, Aug 2012
As the 254th urs of famous sufi poet Bulleh Shah, starts today in Qasure. Whjo;e the government has spend quite a bit of fortune to organise for it; including mehfil-e-qawali and spiritual gatherings, we thought we could put up some of his soulful poetry here to irrigate the barren territories of our souls these days. So, we could raise above the shackles of false egos and cold selfishness that tends to mark the times today.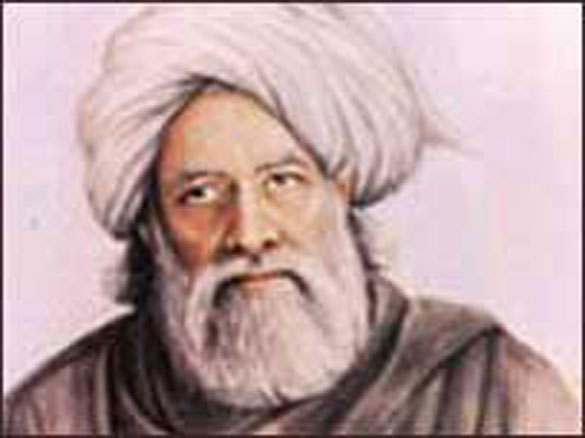 Chal Way Bullehya Chal O'thay Chaliyay
Jithay Saaray Annay
Na Koi Saadee Zaat PichHanay
Tay Na Koi Saanu Mannay
O' Bulleh Shah let's go there
Where everyone is blind
Where no one recognizes our caste (or race, or family name)
And where no one believes in us
———————————————————————————————————-
Masjid Dha Day, Mandir Dha Day
Dha Day Jo Kujh Disda
Par Kissay Da Dil Na Dhawee(n)
Rub Dilaa(n) Wich Wasda
Tear down the Mosque, tear down the temple
Tear down every thing in sight
But don't (tear down) break anyone's heart
Because God lives there
——————————————————————————————————–
Translated by Shuman Kashyap
The blossoming of love is strange and wondrous!
When I acquired the knowledge of love,
I dreaded the mosque.
I fled to my Lords dwelling,
Where a thousand sounds reverberate.
When love revealed its mystery to me,
The parroted words vanished.
Inside and out, I was cleansed.
I saw my Beloved wherever I looked.
Heer and Ranjha are already one.
But Heer, deluded, still searches the woods.
Here Ranjha is with her,
And she does not even know it.
I am tired of reading the Vedas and the Koran!
Obeisance has only abraded my forehead.
God was not in Mecca, nor any holy place.
But whoever finds Him becomes brightly illuminated.
Burn the prayer rug,
break the clay pot,
Divest yourself of rosary, bowl and staff.
Those who love – proclaim repeatedly and loudly,
'Eat the forbidden! Forsake halaal!'(a lawful diet)
You have spent your life in the mosque,
Yet your heart is filled with filth.
Not once did you discern that God is One!
What is your point in making this racket now?
Source: http://blogs.thenews.com.pk/blogs/2012/08/bulla-ki-janamain-kaun/
URL: https://www.newageislam.com/spiritual-meditations/blogs-ed/bulla-ki-jana-main-kaun?/d/8458