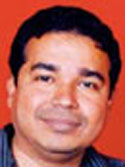 By Aijaz Zaka Syed
January 03, 2014
Hope is a waking dream, said Aristotle. Emily Dickinson, my favourite, agrees: Hope is the thing with feathers/That perches in the soul. /And sings the tune without the words, /and never stops at all.
We all need and hang on to hope – all our lives. Even the most cynical amongst us cannot afford to give up, even when they pretend otherwise. We keep going against great odds, holding on to hope when none seems to exist.
Through the gloomiest of times and darkest tunnels of our lives, we push and plod on, spying that faint light of hope at the end. At times it may not be the light at the end of the tunnel but another long and dark tunnel. But walk we must. Hope we must. As Cicero said, as long as there is life, there is hope. It could the other way round too. For when hope is lost all is lost. Hope is what keeps us alive.
This may be why Islam considers despair 'Kufr'— rejection of faith or God. The Quran repeatedly talks of 'hope' – at least in 40 verses – urging the faithful to never give up hope – not in this life or the next when you need it even more.
This is that time of the year again when many of us undertake a 'stock taking' exercise, contemplating the pluses and minuses and hits and misses on personal and professional fronts.
Companies and businesses do it on a more elaborate scale, counting assets and liabilities and setting goals for the future. Those in the media go for regulation year-end round ups reviewing highlights and biggest news stories of the year.
People like us offer their own take, mostly stating the obvious and what the perceptive reader is already familiar with. The more adventurous ones stick out their neck to act as Nostradamus and interpret the year ahead for you.
For many around the world, the New Year is an occasion to finally let their hair down and party hard as if there's no tomorrow, drowning out their circumstances and concerns – in revelries or in whatever their poison is.
But occasions like these make me weirdly pensive and uncharacteristically contemplative. Besides, what is there to celebrate about? Another year taken from our lives? Another year of missed opportunities and squandered time in pointless pursuits? One feels hopelessly guilty.
Dubai rang in 2014 with the year's biggest bash and the largest firework display in history – blazing its way into the Guinness Book of Records with more than 450,000 fireworks lighting up a 100-kilometer coastline. Truly, the sky is the limit in this culture of bling and superlatives – or is it?
There was little to celebrate in the Middle East in 2013 though. In many ways, it was an annus horribilis for the Arab and Muslim world. Syria continues to burn as it sets new records of savagery against defenceless, innocent civilians. The three-year long conflict has already claimed more than 120,000 lives and uprooted more than half of its population.
But, as in Iraq, the true price the Syrians have paid can perhaps never be measured. More alarming, this war now threatens to consume the rest of the neighbourhood as world powers and their arms manufacturers watch with relish. It has been a lovely war, as far as their coffers are concerned.
Meanwhile the rich dividends from the last liberation war continue to pile up in Iraq. It has been a bumper harvest for all the hard work done by various agencies and security contractors of the coalition of the willing and their equally willing local enablers.
Iraq, the great cradle of civilisation, has witnessed more bloodletting in the past 10 years than it may have seen in the last ten millennia. And with more than 8,000 civilian killings, 2013 has proved to be a rather fitting finale, capping the disastrous decade.
Sunnis and Shias are devouring each other like there is no tomorrow. It's hard to believe they worship the same God and believe in the same Prophet and the Holy Book or the fact that they lived all these years – for nearly 15 centuries – in peace and harmony.
The sectarian genie unleashed by Iraq's liberators now threatens to eat away the whole region – from Iraq to Syria to Lebanon on the one hand and in Pakistan and Afghanistan on the other. Things are fast unravelling in Yemen and next door in Maghreb too. Look at the mess in Libya, Tunisia and Egypt, of course. And it was only yesterday that we were all celebrating and cheering for the long awaited dawn of hope.
How short-lived and ephemeral has the Arab spring turned out to be! Like the fleeting good weather spells that come and leave the region before you can open your winter closet. And we'd thought that after long and dark centuries of oppression, the Arabs had finally thrown out the yoke of tyranny for good! It turns out it was merely a dream – and dreams, however pleasant, cannot last forever.
Egypt, the leader of the Arab world in so many ways, has been the biggest turnaround in this game of thrones. After decades of struggle and numerous sacrifices, the Muslim Brothers are back where they have always been – behind bars or under the hobnailed jackboot of the army.
After all those stirring, noisy protests at Tahrir Square to bring down President Hosni Mubarak, the boisterous Egyptian street sees no irony in cheering up for another Dear Leader in the making. Meanwhile an elected president, the nation's first, languishes in a dark prison cell like a common criminal and is accused, of all things, of plotting prison breaks! Indeed, General Al-Sissy has gone where Mubarak feared to tread, by designating the Brotherhood a terrorist outfit and throwing Brothers in the company of Bin Laden's legion.
You could almost hear the silent applause in world capitals. Thy hand, Great Anarch! This is the way to deal with the Brothers and their kind. Now, those looking for change across the Middle East and beyond would know that no matter what they choose – ballot or bullet – there is only one way the dice would roll.
Islam and democracy co-existing in harmony and complementing each other under the benign gaze of the west – it was a good yarn while it lasted.
Indeed, the forces of change are on retreat across the Muslim world – from Damascus to Dhaka. The Arab spring of hope and rejuvenation has turned into a long Middle Eastern summer of selfsame, shrivelled status quo. This, ironically, at a time when the Tahrir-inspired people power is beginning to change the face of old, ossified Delhi. The ordinary man suddenly finds himself very special.
And that is perhaps where hope lies. When ordinary people eventually see through the game of power brokers and the corrupt and muster enough courage to confront them, the game is up. Sooner or later. This is why an ordinary man makes both Congress and Bharatiya Janata Party nervous. And Delhi now looks a tad distant from Ahmedabad.
If this could happen in famously impervious, elitist Delhi, it could happen anywhere. Sooner or later. There is no need to despair, or give up hope.
As Faiz would say:
I haven't lost hope, but just a fight, that is all
The night of suffering is long but it's just a night that is all
This is why I began this piece on a hopeful note even though there is ostensibly little cause for optimism. Hope is all it takes to keep the fight on. Hope is faith in a better tomorrow – in a better, more just world.
This may be why every year we cannot wait to bid farewell to a departing year and welcome a new one, hoping for a better one. So here's to hoping 2014 will be better and more rewarding than its late brother. Have a good one.
Aijaz Zaka Syed is a Middle East based writer and editor of 'Caravan', an online news magazine.
Source: http://www.thenews.com.pk/Todays-News-9-224216-Hope-against-hope
URL: http://www.newageislam.com/spiritual-meditations/aijaz-zaka-syed/hope-against-hope/d/35115