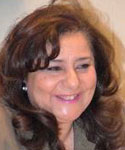 By Samar Fatany
February 07, 2014
King Abdullah's popularity continues to grow with his strong stand against extremists and the distorted "Jihadi" militant ideology that is a major threat to our national security and social stability. The King has warned that any citizen who fights in conflicts abroad will be jailed for three to 20 years according to a royal decree released this week.
The decree also warned that "Saudis, who join, endorse or give moral or material aid to groups it classifies as terrorist or extremist organizations, whether inside or outside the country, would face prison sentences of between five and 30 years." Hopefully, this warning will dissuade those who continue to encourage our young to join "jihadis" in Syria and elsewhere.
Earlier an anti-terrorism law defined terrorist crimes as any act that "disturbs public order, shakes the security of society, or subjects its national unity to danger, or obstructs the primary system of rule or harms the reputation of the state".
Major General Mansour Al-Turki, spokesman for the Ministry of Interior, told reporters that so far 200 to 300 citizens had returned from Syria and that they would be placed in a rehabilitation program that has been established to combat militant ideology.
Meanwhile, moderate religious scholars continue to speak out against Saudis joining Islamist militants involved in Syria's civil war. However, the Interior Ministry estimates that around 1,200 Saudis have already gone to Syria and that many have lost their lives in this brutal and unjust war.
Over the past decade, Saudi Arabia has imprisoned hundreds of people convicted for working with Al-Qaeda after the militant group carried out attacks inside the Kingdom from 2003 to 2006 and killed many innocent people.
The anti-militant campaign was organized nationwide to confront the influence of the deviant ideology that is threatening the Muslim world today. However, this militancy continues to be one of the greatest challenges that this nation faces today. In order to address this threat, the government should initiate a more aggressive large-scale campaign nationwide to promote moderation and tolerance among Saudi citizens. More needs to be done to highlight the dangers of extremism. The public should be more alert and involved in the campaign to protect the young from the instigators of militancy and intolerance in society. Saudi citizens nationwide should all support the Ministry of Interior in its goal of eliminating this threat. Moderate religious scholars should be more serious in their sermons against the proponents of the militant ideology.
Social institutions also have a responsibility to address the threat as well as draw up strategies to curb the spread of the extremist ideology. Researchers should discuss ways to tackle the concept and raise awareness about the distorted views that produce a negative impact on Saudi citizens in particular.
The distorted interpretation of the concept of jihad in Islam has misguided many of the young who remain behind bars for committing terrorist acts and have become a danger to themselves and society. Religious extremists used this concept to recruit many young people, legitimizing their actions in the name of Islam. It is truly unfortunate that the perpetrators of this ideology have succeeded in manipulating the minds of innocent youths and that they have subsequently masterminded terrorist operations that continue to threaten the Muslim world at large.
The government campaign to combat extremism and militant ideology needs to be more effective in addressing this dangerous phenomenon. This phenomenon needs to be eradicated to put a stop to the chaos and instability within the Muslim world at large. Those who adhere to the militant "Jihadi" ideology have disassociated themselves from their societies and have chosen to be in constant confrontation with their fellow Muslims who reject their extremist views and principles.
It is the responsibility of both the state and academia to inform and educate the public about the danger that lies within and to encourage a peaceful and moderate environment for all citizens. The role of educators cannot be stressed enough in this process. Education can protect the youth from all elements with selfish agendas who threaten their harmony and peaceful way of life.
The terrorists and their sympathizers have been very active while many imams, parents and government agencies have failed to recognize the extent of the threat to our peaceful society.
Social scientists have conducted much research to identify the root causes behind the radicalization of young people. The negative influence of some religious leaders and imams, the inadequate standard of education that fails to prepare them for the work force, the neglect of uneducated parents and the traditional upbringing of many families who dismiss dialogue and communication are some of the major factors that have denied proper guidance for the young.
A more effective awareness campaign is a vital step that would allow everyone to recognize that extremism has created hostile attitudes and an unhealthy environment. What is needed now is more support for a moderate attitude so that our youth can be more aware and contributing citizens.
Let us hope that King Abdullah's recent royal decree can change the mindset of our young ones who are continuously misled and exploited by terrorist organizations. Enough lives have been lost.
Samar Fatany is a radio broadcaster and writer.
Source: http://www.saudigazette.com.sa/index.cfm?method=home.regcon&contentid=20140208195035
URL: http://www.newageislam.com/radical-islamism-and-jihad/samar-fatany/eradicating-a-distorted-'jihadi'-ideology/d/35646