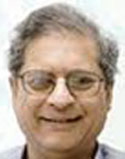 By Hiranmay Karlekar
Jan 26, 2013
This year's Republic Day comes in the midst of escalating tension in India's ties with Pakistan. Many argue that too much need not be made of the 'routine' border clashes. But the fracas must be seen in the Afghan backdrop
While the United States' combat role in Afghanistan is scheduled to end in 2014, President Barack Obama has made it clear that the actual security responsibilities are set to be transferred to the Afghan forces by the middle of this year. He has also stated that he plans to leave relatively few troops in Afghanistan after 2014, and these would be narrowly concentrating on advising and training Afghan troops and hunting down the remnants of Al Qaeda.
The US President has justified his decision to maintain a lower troops-level than earlier thought and has followed it up by his reference to gains by the Afghan forces. The confidence in the latter's capabilities, implicit in his statement, however, runs counter to the Pentagon's assessment. According to a report issued by the latter in December 2012, only one of the Afghan National Army's 23 brigades was able to operate independently without air or other military support from the United States and NATO partners.
One has to watch how things actually unfold. As of now, however, the straws in the wind indicate that the US, in its keenness to quit, may leave behind a situation which enables the Taliban, or a Government dominated by them, to run Afghanistan. This would mean a gross betrayal of human rights, particularly those of women, in the country and also unrest and violence in both Central and South Asia. For one thing, Al Qaeda and the Taliban have become conjoined twins. Mullah Omar preferred defeat and expulsion from Afghanistan rather than surrender Osama bin Laden to the United States. The Haqqani network, which operates with Pakistan's Inter-Services Intelligence Directorate's blessings, harbours the Al Qaeda chief, Ayman al-Zawahiri, and his associates. While some question the claim that they are masterminding the violent activities of the organisation's associates in Africa — Al Qaeda in the Islamic Maghreb, Ansar Dine (Defenders of faith) and Mujao (Movement for Jihad in West Africa) — there can be no doubt that the United States' failure to achieve victory in Afghanistan has boosted Islamist militants morale in Africa which will soar farther if the Americans are seen to be retreating defeated.
An Al Qaeda-Taliban victory in Afghanistan would not only mean heightened military offensives and terror strikes by Islamist militants in Africa, but serious trouble in South Asia. The first to feel the heat will be the tottering State of Pakistan where Tehrik-e-Taliban Pakistan or the Punjabi Taliban is running riot and fundamentalist Islam is rapidly expanding its support base. Even if the Pakistani state does not melt away, it will be weakened to a point where it will be forced — if at all it has to be — to agree to a massive unconventional offensive against India in the form of terrorist strikes. A series of incidents like 26/11 may follow, forcing India to retaliate. The process may lead to a conventional war between this country and Pakistan and nuclear blackmail by the latter if Indian troops make deep inroads into its territory. The result may be the unthinkable if India does not back down.
It is possible that things will not come to such a terrible pass. It will, however, be unwise for India not to be prepared, particularly to meet the enhanced striking power that the Pakistani Army has acquired by its Government's diversion of the bulk of American aid for securing India-specific arms and also cope with nuclear blackmail. Those inclined to dismiss such talk as paranoid drivel should remember that, as pointed out by Michael Scheuer in Osama bin Laden, the late Al Qaeda chief had declared jihad against this country on August 23, 2006.
In Inside Al-Qaeda and the Taliban: Beyond Bin Laden and 9/11, Syed Saleem Shahzad, the outstanding Pakistani journalist who was tortured and murdered by the ISI, refers to a saying, attributed to Prophet Mohammed, that the End of Time battles would begin in the East, which then meant Khurasan comprising parts of modern Iran, Central Asia, Afghanistan and parts of Pakistan. After victory in Khurasan, the triumphant Islamic army would launch Ghazwa-e-Hind or the battle for India which then included Pakistan and Bangladesh as well. Muslims believe that, having won the battles of Khurasan and India, their armies will march west and join the forces of Mahdi (the ultimate reformer) and fight for the liberation of Palestine. The victory of his army will mean the triumph of Islam and will follow by a short golden age during which justice and equity will prevail, and which will eventually lead to the day of judgement.
Shahzad points out that "Al Qaeda effectively arrived in Khurasan during the Taliban rule in Afghanistan, and its objective was then to turn the region from Central Asia and Bangladesh into a battlefield. Its main focus became the Taliban-ruled Islamic Emirate of Afghanistan, where all the regional liberation movements from Uzbekistan, Tajikistan, Chechnya, and the Chinese Xinjiang Province was based. These latter organisations were flag bearers of Islam, but very much like the Taliban militia, they had local agendas."
There is — and there has been — tension between Al Qaeda and these organisations. The Taliban, however, is deeply grateful to Al Qaeda for the help the latter gave in the war against the Northern Alliance in the 1990s, and again in October-December 2001. Besides, even if there is friction over other issues, there will be none on that of jihad against India. This is precisely why the response has been so sharp in this country. India has to be watchful and be prepared for the worst. Nevertheless, its response will have to be quiet and calibrated —seizing every opportunity for peace but responding to outrages in a manner which makes it clear that the outrages will not be tolerated.
Source: http://www.dailypioneer.com/item/53291-warring-jihadis-united-in-their-hate-for-india.html
URL: http://newageislam.com/radical-islamism-and-jihad/hiranmay-karlekar/warring-jihadis-united-in-their-hate-for-india/d/10156