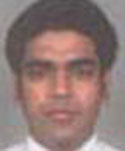 By Tushar Ranjan Mohanty
February 18, 2019
A tribal elder, Abbas Khan, was killed in an improvised explosive device (IED) explosion in the Norak area of Mir Ali Tehsil (revenue unit) in the North Waziristan District of Khyber Pakhtunkhwa (KP) on February 13, 2019.Khan was on his way home when the IED hit his car.
At least four Policemen were killed and a Station House Office (SHO) was injured on February 12, 2019, in an ambush in the Maharah area of Parowa Tehsil in the Dera Ismail Khan District of KP. The District Police Officer (DPO) disclosed that the Police party retaliated, but the terrorists managed to escape from the incident site. Two passers-by sustained injuries in the shootout. Hizb-ul-Ahrar (HuA), a splinter group of the Jamaat-ul-Ahrar (JuA), a faction of the Tehreek-e-Taliban Pakistan (TTP), claimed responsibility for the attack.
On January 29, 2019, unidentified militants killed a Counter-Terrorism Department (CTD) staffer in Qurishian Street in the jurisdiction of the City Police Station in Dera Ismail Khan. The assailants managed to escape.
According to partial data compiled by the Institute for Conflict Management (ICM), KP has accounted for at least 11 terrorism-related fatalities [two civilians, four Security Forces (SF) personnel, and five terrorists] in 2019, thus far (data till February 17, 2019). During the corresponding period of 2018, the Province had accounted for 19 terrorism-related fatalities (two civilians, 11 SF personnel, and six terrorists).
Through 2018, KP recorded a total of 181 fatalities (88 civilians, 52 SF personnel, and 41 terrorists) as against 124 such fatalities (42 civilians, 26 SF personnel and 56 terrorists) registered in 2017. KP had witnessed declining trends in fatalities since 2013, till the renewed surge in 2018.
However, 96 of the fatalities in 2018 were reported from seven new Districts which became part of KP on May 31, 2018, due to the merger of Federally Administered Tribal Areas (FATA) into the Province. These seven Districts were earlier part of FATA and were called Agencies. Between June 1, 2018, and December 31, 2018, KP (excluding the newly merged areas of FATA) recorded 57 fatalities, as against 55during the same period in 2017.
Prior to the merger, KP had accounted for 28 fatalities (16 SF personnel, six civilians, and six militants) in the first five months of 2018 as against 69 fatalities (34 militants, 24 civilians, and 11 SF personnel) in the first five months of 2017. Thus, within the original jurisdiction of KP (excluding the subsequently merged FATA region) the declining trend established since 2013, was maintained in 2018.
According to statistics released by KP Police on June 7, 2018, only 21 terrorist incidents took place in the first five months of 2018, compared to 53 incidents in 2107, 113 incidents in 2016, and 108 incidents in 2015. Similarly, incidents of target killings dropped across the Province, and only 10 were reported in first five months of 2018, as against 29 in 2017, 77 in 2016 and 55 in 2015. Only 10 cases of extortion were reported in the first five months of 2018, while the figure was 44 cases in the same period of 2017, 67 cases in 2016, 58 cases in 2014, and 113 cases in 2015. Similarly, only three incidents of kidnapping-for-ransom were reported from across the Province in the first five months of 2018, as compared to seven in 2017,16 in 2016, and 26 in 2015. [Comparisons are for the first five months of each year].
According to KP Police, the Province (including the newly merged areas of erstwhile FATA) recorded a total of 28 targeted killing incidents in 2018, as against 29 such cases in 2017;36 extortion cases through 2018 as against 42 cases in 2017; and registered a decrease of 16.6 per cent in cases of kidnapping-for-ransom –with five casesreported in 2018 as compared to six cases in 2017.
The improvement in the security situation in the Province has been the result of counter offensive measures undertaken by the Pakistani Forces against domestically oriented terror formations across the tribal areas of Pakistan since the Army Public School (APS) attack of December 16, 2014, at Peshawar (the capital of KP), in which 135 school children, ten school staff members, including the Principal, and three soldiers, were killed.
Security analyst and former additional chief secretary for FATA, Brigadier (Retd.) Mehmood Shah, according to a January 1, 2019, report, attributed the drop in terrorism in the Province to the Army's Operations Zarb-e-Azb ('Sword of the Prophet', also 'sharp and cutting') and Radd-ul-Fasaad (RuF, Elimination of Discord). Shah observed,
This Zarb-e-Azb, followed by RuF, was the turning point which proved to be successful as militants were rooted out from their sanctuaries. Intelligence-based operations (IBOs) proved to be successful since small pockets in Kurram and Khyber tribal districts where militants had taken shelter after Zarb-e-Azb, were being raided and militants could now only escape to Afghanistan.
Despite successful operations, however, the hope of a return to peace to the area dwindled with the major suicide attack of November 23, 2018, in which 33 persons, including 22 Shias and three Sikhs, were killed and more than 51 were injured near an Imambargah (Shia place of worship) in the Kalaya town of Lower Orakzai District.
Moreover, while the general populace of KP has experienced a largely improved security situation, the Aman Lashkar (Peace Committee) members, who have been the frontrunners in the Government's war against terrorism, have been under continuous targeted attacks by the terrorists. There was a spike in such incidents and resultant fatalities in 2018, after a noticeable decline observed in 2016 and 2017, in comparison to previous years. According to partial data compiled by SATP, there were five incidents targeting tribal elders, resulting in the death of seven elders across Pakistan's tribal areas (KP and FATA). During 2017, two tribal elders were killed in three incidents of targeted attack in the tribal areas. Through 2016, there were two such deaths in two incidents. The tribal areas recorded 11 such incidents, resulting in 14 killings through 2015.2019 has already accounted for the killing of two tribal elders. The first incident was reported on January 19, 2019, when unidentified militants shot dead KP peace committee chief Malik Mir Alam Afridi in the Hayatabad area of Peshawar, while he was travelling from Peshawar to Bara. The second was the killing of Abbas Khan in an IED explosion in the Norak area of Mir Ali Tehsil in North Waziristan District on February 13, 2019 (mentioned above).
Moreover, Policemen, who are first in the line of defence, are also targeted systematically by the militants. A Superintendent of Police (SP, Peshawar, KP), Tahir Khan Dawar, was found dead in Afghanistan on November 13, 2018, around 18 days after he was abducted by unidentified militants and whisked away to Afghanistan. Dawar left his residence in Islamabad for an evening walk on October 27, 2018, but did not return. His abductors released a picture of him along with a letter from the Khurasani faction of Tehrik-e-Taliban Pakistan (TTP), claiming responsibility for the abduction and killing. Shaukat Yusafzai, Information Minister of KP, observed that Dawar was ruthlessly killed by his abductors in Afghanistan. Out of 1,689 Policemen of KP who died with their boots on since 1970, at least 1,304 were killed during the last 13 years, after violence escalated in the Province, according to data compiled by the Central Police Office in Peshawar. The Police have been the prime victims of terrorist attacks, suicide bombings, blasts, ambushes, rocket and mortar barrages and target killings across Khyber Pakhtunkhwa since 2006.Those who died during the last 13 years included two Additional Inspectors General of Police (Ad IGs), two Deputy Inspectors General (DIGs), seven SPs and 19 Deputy Superintendents of Police (DSP).
Not only militancy, but governmental and departmental negligence, and corruption, have also proven fatal in the fight against militancy. The Secretary of Defence Production Lieutenant General (Retd) Muhammad Ijaz Chaudhry, on February 12, 2019, accepted that jackets purchased for the KP Police were not bulletproof, due to which many personnel had lost their lives. He made this revelation while addressing the Senate's Standing Committee on Defence Production, presided over by the Committee Chairman Lieutenant General (Retd.) Abdul Qayyum. Chaudhry informed the panel that the jackets were purchased from private organisations, but heavy losses of life were incurred since they turned out not to be bulletproof. He disclosed, further, that the Inspector General (IG) of KP Police, Malik Naveed, has been arrested in this case.
While the province has been gathering the fruits of successful operations in terms of declining terrorism and related fatalities, irritants persists, with violence disrupting tranquillity at regular intervals.
Tushar Ranjan Mohanty Research Associate, Institute for Conflict Management
Source: South Asia Intelligence Review
URL: http://www.newageislam.com/radical-islamism-and-jihad/tushar-ranjan-mohanty/not-only-militancy,-but-governmental-negligence,-has-also-proven-fatal-in-the-fight-against-militancy-in-khyber-pakhtunkhwa/d/117796