By Sudha Ramachandran
January 29, 2021
Bangladesh is witnessing a surge in Islamist activism and violence. For example, in October and November 2020, the hardline Islamist Hefazat-e-Islam Bangladesh (Hefazat-e-Islam) led massive demonstrations to protest French President Emmanuel Macron's defence of free speech laws that allow cartoon depictions of the Prophet Mohammed (Dhaka Tribune, November 2, 2020). Weeks later, Hefazat-E-Islam activists were on the streets again demanding the removal of political statues, which Hefazat-e-Islam's new leader Junaid Babunagari said were "against the Sharia" (Bdnews24.com, November 28, 2020). Then, on December 5, an under-construction statue of Bangladesh's founding father and first President, Sheikh Mujibur Rahman, was vandalized by madrasa students in Kushtia, western Bangladesh (Bdnews24.com, December 6, 2020). A statue of anti-colonial fighter Bagha Jatin was damaged soon after (New Age Bangladesh, December 18, 2020).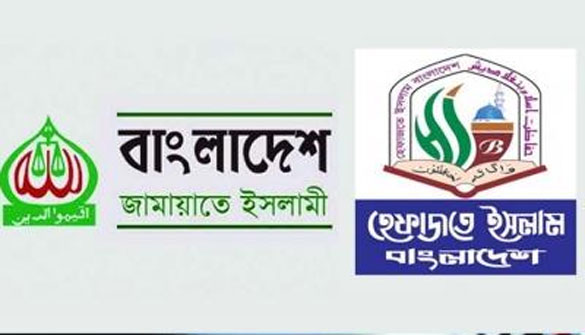 Hefazat-e-Islam's heightened activism is partly the outcome of a more hardline Islamist faction wresting control of the group following the death of 104-year-old Hefazat-E-Islam founder-leader Ahmed Shafi in September 2020. Additionally, Babunagari, who is known to be strongly opposed to Bangladesh's ruling party, the Awami League (AL), has taken over the reins of Hefazat-E-Islam and is asserting his leadership (Benar News, November 19, 2020). The AL is a secular-in-principle party, which Sheikh Mujibur Rahman founded in 1949 and was at the forefront of Bangladesh's liberation movement. It has been in power in Bangladesh since 2009 and managed to moderate Hefazat-e-Islam somewhat in recent years.
With Babunagari heading the Hefazat-e-Islam, a surge in violence can now be expected in Bangladesh. The country is marking the 50th anniversary of independence from Pakistan in 2021 and the AL government will celebrate the event as a triumph of secular over religious forces. This, however, aggravates Islamist hardliners in Hefazat-e-Islam.
Rise of Hefazat-e-Islam Bangladesh
An umbrella platform for ulema (religious scholars), Hefazat-e-Islam was established in 2010 in Chittagong ostensibly to defend Islam from AL's allegedly anti-Islamic policies, especially a proposed policy to confer equal inheritance rights to women (Daily Star, December 20, 2020). It shot to prominence in 2013 when it mobilized against surging secular activism in the country. Thousands of secular activists had rallied at Dhaka's Shahbagh Square to demand the execution of Jamaat-e-Islami leaders convicted for war crimes during the 1971 liberation war, and atheist and secular bloggers criticized Islamists for their intolerance.
Hefazat-E-Islam responded swiftly by issuing a 13-point charter of demands that called for punishing "atheist leaders of Shahbagh, bloggers, and anti-Islamists who make derogatory comments about Prophet Muhammad," as well as the death sentence for blasphemy, mandatory Islamic education at the primary to higher secondary school levels, and a ban on intermixing of men and women (Daily Star, April 6, 2013). Hefazat-E-Islam further pushed for these demands by mobilizing tens of thousands of madrasa students to participate in marches and rallies (Outlookindia.com, April 6, 2013). The group sought to enforce these demands violently too. At a Hefazat-e-Islam rally in April 2013, Hefazat-E-Islam activists severely beat up a female journalist for being present at the all-male event (New Age Islam, October 30, 2013). Then on May 5-6, 2013, it unleashed unprecedented violence in Dhaka's financial district by targeting party offices, private and public property, and vehicles, which led to a police crackdown and subsequent clashes (Daily Star, November 5, 2018).
Hefazat-E-Islam also played an important role in the silencing of secular activists in Bangladesh and prepared the ground for the terrorism that Islamists unleashed against atheist and secular bloggers between 2013 and 2015. After publicizing a hit-list of secular and atheist bloggers, Shafi denounced them as 'apostates' and declared that killing them was wajib (a duty) for Muslims (Bdnews24.com, April 6, 2015; Daily Observer, August 13, 2015). Groups like al-Qaeda affiliated Ansarul Bangla subsequently killed several activists who figured on this list (The Hindu, September 24, 2015).
Since 2013, Hefazat-e-Islam has become one of the most influential and powerful of Bangladesh's Islamist groups. Several factors contributed to its rise over this short period of time. One key factor was the decline of the Jamaat-e-Islami. The conviction of several of its leaders on war crimes charges put that party on the defensive and opened space for Hefazat-E-Islam (Al Jazeera, May 9, 2013).
Awami League's Dilemma
The AL government also facilitated Hefazat-e-Islam's rise by accepting its demands. In 2013, it arrested some secular activists who Hefazat-E-Islam wanted punished for their anti-Islamic activities and took measures aimed at silencing criticism of Islamists (Institute for Defence Studies and Analyses (IDSA), December 11, 2020). The AL government also removed content from school textbooks that Hefazat-e-Islam considered objectionable (Daily Star, January 21, 2017). Further, when Hefazat-e-Islam demanded the removal of a statue of the Greek goddess Artemis, who symbolizes justice, from the premises of the Supreme Court, the AL government again capitulated and moved the statue out of the public eye (Scroll, May 29, 2017). Ceding to Hefazat-e-Islam's demands only emboldened Hefazat-E-Islam as it strove to Islamize Bangladesh.
The street power that Hefazat-e-Islam displayed during the 2013 protests rattled the AL government, which prompted AL's appeasing of Hefazat-e-Islam. Moreover, the AL government saw in Hefazat-E-Islam a useful Islamist ally to counter its political rival, the Islamist-friendly Bangladesh Nationalist Party (BNP). This explains the AL government's "strategic compromise" with Hefazat-e-Islam, despite Hefazat-e-Islam's ideology and objectives clashing with its own (Asia Times, December 7, 2018). The AL government's warming ties with Hefazat-E-Islam initially moderated Hefazat-E-Islam to an extent and enabled it to even win Hefazat-e-Islam's backing in the 2018 elections (DailyO, November 19, 2018).
However, since Ahmed Shafi's death in September 2020, Hefazat-E-Islam has come under the control of a faction that is close to the BNP and Jamaat-e-Islami (Benar News, November 19, 2020). Unlike Shafi, who cooperated with the AL government, Babunagari is hostile to it, and under Babunagari's leadership Hefazat-E-Islam does not seem to be averse to head-on confrontations with the AL government (Benar News, November 19, 2020 and IDSA, Issue Briefs, December 11, 2020).
Although Hefazat-e-Islam targeted statues before Babungari took over Hefazat-E-Islam leadership, the December 5 attack in Kushtia was different. It was not on a random statue, but on a statue of Sheikh Mujibur Rahman, who is widely revered as the 'Father of the Nation.' Further, it targeted his statue at a time when the country was marking his birth centenary. Rahman is further the father of Bangladesh's current Prime Minister Sheikh Hasina. To not respond robustly to the affront to Rahman was simply not an option for the AL government. Not surprisingly then, and especially with anti-AL leaders taking control of the Hefazat-e-Islam, the AL government responded swiftly and robustly to the Kushtia attack. Babunagari and other Hefazat-e-Islam leaders whose speeches incited the attack on Rahman's statues have accordingly been charged with sedition (Dhaka Tribune, December 7, 2020).
Collision Ahead
The AL government has said that it is considering reviving probes into 83 cases of Hefazat-E-Islam "terrorist activities" from 2013 (South Asia Terrorism Portal, December 14, 2020). AL ministers and secular activists are insisting that the installation of Rahman statues will continue (MBS News, November 28, 2020). Meanwhile, Islamist hardliners, including Hefazat-E-Islam, have threatened bloodshed to prevent the erection of such statues (Nagorik Barta, December 7, 2020). Therefore, although Islamist activism subsided in the weeks following the AL government's pressing of sedition charges against Hefazat-e-Islam leaders, the lull will likely be temporary. Neither Bangladesh's secular forces nor Islamist hardliners want to be seen as backing down, especially at a time when the country is reliving and remembering the dramatic events of 1970-1971. The stage is set for escalation.
Original Headline: Hefazat-e-Islam Bangladesh's Rivalry with Awami League: The Growing Islamist-Secular Divide
Source: The James Town
URL: https://www.newageislam.com/radical-islamism-and-jihad/sudha-ramachandran/growing-islamist-secular-divide-in-bangladesh--neither-secular-forces-nor-islamist-hardliners-want-to-be-seen-as-backing-down/d/124237
New Age Islam
,
Islam Online
,
Islamic Website
,
African Muslim News
,
Arab World News
,
South Asia News
,
Indian Muslim News
,
World Muslim News
,
Women in Islam
,
Islamic Feminism
,
Arab Women
,
Women In Arab
,
Islamophobia in America
,
Muslim Women in West
,
Islam Women and Feminism