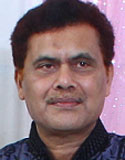 By Naseer Ahmed, New Age Islam
23 August, 2014
We have just run an article in 3 parts titled "Jihad vs Terrorism" by Dr Muhammad Farooq Khan. When I submitted his article to New Age Islam for publication, I did not know that the good doctor was a martyr to the cause of the fight against terrorism. On further research, I found that his martyrdom was preceded by the martyrdom of two other clerics who were fearless opponents of terrorism. This is an attempt to pay a tribute to the three great souls of Islam. May Allah reward them for the best of their deeds. Amen.
1. Dr Muhammad Farooq Khan
Dr Muhammad Farooq Khan was a medical doctor who specialized in Psychiatry with a degree from Austria. His wife, Dr Ridwana, is a gynecologist. Dr Khan was known as a writer, columnist, and religious scholar. He was appointed as the first Vice-Chancellor of the Islamic University in Swat. He wrote many books on Islam including a Tafseer on the holy Quran and frequently delivered lectures against terrorism. He was outspoken and fearless in his opposition to militancy and suicide bombings. Dr Farooq wrote a book "Not Jihad but Qital" (Murder), where he described the killing of innocent People in Afghanistan, Pakistan or USA like 9/11 as murder and not Jihad. Some of his works include "Pakistan and the Twenty First Century (Urdu)", "The Struggle for Islamic Revolution", "What is Islam" and "Gender Equality and Islam". He also spoke on subjects like music and keeping of dogs in the house and argued against the prejudice on these subjects among the Ulema. He was loved by the media because of his outspokenness on many controversial religious and political subjects. He was a regular participant on TV shows and a consistent critic of suicide bombings which he described as murder and un-Islamic.
Dr Farooq was a Shura member of the Jamat-e-Islami (JI). In his student days he was an active member of the student wing of JI and was jailed many times for his political activities. He also contested the National Assembly elections as a candidate of the Jamaat Islamic Front (a political alliance led by JI Ameer Qazi Hussain Ahmed) in 1993. Later, he quit JI saying that its politics was not good for Islam and was briefly associated with Imran Khan's PTI. He quit politics altogether very soon and focused on his other interests.
Dr Farooq was as a severe critic of Taliban ideology and rejected suicide attacks as un-Islamic at a time when various leaders of the religious parties and religious scholars were hesitant to speak against un-Islamic practices of Taliban. To carry out his mission he wrote dozens of books. During the past few years, he had been doing religious programmes on the PTV and other private channels in his bid to spread the light of education in order to enlighten people with the true values of religion. He started a center for de radicalization, Rah-e-Rast (The Straight Path) in May 2009 and was working with 175 young would be terrorists trained to be suicide bombers by the Taliban.
He was assassinated on 2 October 2010 while present in his clinic in Mardan district of Khyber Pakhtunkhwa Province (KP).
His killing followed the earlier killings of Maulana Hasan Jan in 2007 and Maulana Sarfaraz Naeemi in 2009.
2. Mufti Sarfraz Ahmed Naeemi
Mufti Sarfraz Ahmed Naeemi Shaheed, (16 February 1948 – 12 June 2009) was a leading Sunni Islamic cleric from Pakistan who was well known for his moderate and anti-terrorist views. A renowned religious scholar of the country and principal of the Jamia Naeemia, he was killed in a suicide bombing in Jamia Naeemia Lahore, Pakistan on 12 June 2009, after publicly denouncing the Tehrik-i-Taliban's terrorist actions and ideologies as unIslamic. Dr Sarfraz had supported military action against Taliban militants and also issued a decree calling suicide attacks 'Haram' in Islam. Mr Naeemi had arranged an Anti-Taliban seminar in his madrassa two weeks before his assassination. He subscribed to the Barelvi School of religious thought.
3. Maulana Hasan Jan
Maulana Hassan Jan was a leading Sunni Deobandi cleric of Peshawar who was martyred by the Taliban / Sipah-e-Sahaba on 17 September 2007 for his opposition to terrorism. He was Shaikh ul-Hadith at Darwesh Masjid in Peshawar. His Friday sermons in the same mosque were attended by a very large number of worshipers in which the late Maulana often described suicide bombings as un-Islamic. He had issued Fatwas (religious decrees), calling suicide bombings "un-Islamic."
He was the vice president of Wifaq ul-Madaris, the largest board of Islamic madrasas of the Sunni Deobandi sub-sect of Islam. Maulana Jan taught Sharia law in Saudi Arabia and was an influential figure among Taliban leaders, including the hard-line militia's fugitive chief Mullah Omar, his friends said. A former lawmaker, Jan was among a group of officials and clerics who went to Afghanistan in late 2001 to convince Mullah Omar to expel Al-Qaeda leader Osama bin Laden following the September 11 attacks in the United States which would have prevented the war which has affected the lives of millions.
All Parts of the Article:
Dr. Muhammad Farooq Khan On Jihad Versus Terrorism - Part 1: The Four Principle Of 'Jihad As War'
Dr. Muhammad Farooq Khan on Jihad versus Terrorism - Part 2: Refutation of the Excuses or Justifications Offered By the Terrorist Groups
Dr. Muhammad Farooq Khan on Jihad versus Terrorism - Part 3: The Purpose of Jihad
URL: https://www.newageislam.com/radical-islamism-and-jihad/by-naseer-ahmed-new-age-islam/a-tribute-to-the-islamic-scholars-of-pakistan-who-are-martyrs-in-the-cause-of-ridding-islam-of-terrorism/d/98699
New Age Islam, Islam Online, Islamic Website, African Muslim News, Arab World News, South Asia News, Indian Muslim News, World Muslim News, Women in Islam, Islamic Feminism, Arab Women, Women In Arab, Islamophobia in America, Muslim Women in West, Islam Women and Feminism