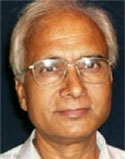 By Mohammad Nafees
April16, 2019
A sane voice amid a variety of insane voices suddenly emerged from a remote part of the world and in a flash, it pulled the whole world under its influence and became a symbol of resistance against the wave of terrorism that has been spilling blood for many decades. A voice, not a gun or a bomb, appeared to have generated more ripples in the wilderness of apathy than all those shocking incidences of inhuman brutalities that were committed with one purpose in mind – shock the world for the cause the perpetrators wanted to convey.
The voice was raised by a frail woman known as Jacinda Ardern, the Prime Minister of New Zealand who, in her firm tone, declared the Muslim victims of the mosque attacks as "They (Muslim immigrants) are us. The person who has perpetuated this violence against us is not." Soon, the echo of these words began resounding all over the world making the act of terrorism as the only identity of the perpetrators and nothing else – no name, no religion, and no nationality. The Australian parliament echoed with a similar voice of condemnation when one of their senators, Fraser Anning, pointed to the inflow of Muslim immigrants as the cause of this incident. Reacting ruthlessly to this statement, Australian Senator Sarah Hanson, a woman again, criticized him as a disgrace to the country and declared him, "he is not us." From one voice evolved a unity of thought that was unprecedented because of one reason – Jacinda Ardern really cared for her citizens without any distinction.
The first question that this voice of condemnation prompted in mind was, "Who are us?" Living in a country where more than 60,000 people have already lost their lives to terrorism, we have no exemplary character like Jacinda Ardern to cite. This is a very logical question for all those who feel concerned on such a phenomenal loss of human lives for no crimes of theirs except that the perpetrators knew no language other than speaking through the barrel of guns or shrieking out loudly after bursting their suicide jackets amid the crowds of innocent people. What terrorists did was their act of loyalty to their cause, right or wrong is of no concern to them. How the state and its leadership reacted to these brutal attacks needs to be compared with the reaction exhibited at the Christchurch attacks.
From 2013 to 2018, twelve attacks were recorded wherein fatalities from each attack were equal to or more than 50 persons and all those attacks were claimed by one or the other militant outfits namely, Lashkar-e-Jhangvi, Tehreek-e-Taliban Pakistan, and Islamic State (Daish). Four of these attacks had targeted Shia community leaving more than 300 persons dead, two against the Sufis of Hazrat Lal Shahbaz Qalander and Shah Noorani (150), one each against innocent students of Army Public School (146), lawyers' community at Quetta Hospital (71), Christian Church (83), Police academy (61), Wagha border (57), and Balochistan Awami Party election gathering (148).
On all these attacks with one exception, no man of our civil or military leadership, ever condemned the perpetrators as ruthlessly as the two women from New Zealand and Australia did. The APS attack was the only attack when act of terrorism was condemned unanimously but not a single word was uttered against the perpetrators who had taken the pride in claiming the attack. The spokesman of TTP, Ehsanullah Ehsan, was later arrested and soon after his arrest, he was honored with a privilege to appear for an interview on a local TV channel without having his handcuffs on. He talked in a very innocent way about his past affiliations to a number of terrorist outfits showing no feeling of remorse for the innocent children of APS of whose massacre he had claimed as a spokesman of TTP.
While a militant was accorded such a good reception after his arrest, the academicians like the former Vice Chancellor and other faculty members of the Punjab University remained unworthy for a similar respect when they were brought in chains to the court for an alleged case of corruption. A senior TV anchor, Dr Shahid Masood, also failed to qualify for such a treatment when he had to appear in the court for a corruption case.
From 2013-18, sectarian violence devoured more than 2000 persons in the country and guess who was the main victim – the Shias. In a Sunni dominated country, more than 50% victims of sectarian attacks were Shias. The non-Muslims with 5% of the total population had to lose 200 persons that included 141 Christians, 30 Hindus, 24 Ahmadis and 6 Sikhs. The followers of other minor Muslim sects like Ismailis, Bohras, Zikris and Sufism couldn't stay safe from such violence either.
Facing regular victimization at the hands of terrorists, the Shia Hazara community had quite often staged sit-ins to protest against massacres of their community and the recent suicide attack in Quetta has once again led them to go out on the street. Neither in the past nor this time, the PM or any religious or political leader ever felt the need to join them and say out loudly: "They (Shia Hazara) are us and not those who had carried out this despicable attack." In the past, when some religious leaders from Sunni sects were questioned for their lack of participation in such protests of Shia community, their answer was – sectarian differences. But they lost no time in showing their sympathy to the high-ranking militants as and when they came under any drone attacks. After Quetta attack, the Qari Hussain faction of the banned TTP was the first to valiantly claim that they collaborated with Lashkar-i-Jhangvi (LeJ) for the joint action and their main target was Hazara community. Coincidently, a notorious leader of LeJ in Baluchistan, Ramzan Mengal, allegedly involved in killing of about 130 people and had a head money of Rs.1.0 million on him, was released three days before this attack. However, the president of the country, Dr. Arif Alvi, accused international conspiracy behind such occurrences but preferred to make no mention of the militant outfits that had claimed the attack.
The same day, a human chain was organized in Jhang district of the Punjab in solidarity with the victims of Christchurch attack that was attended by thousands of people. Applauding the quick response and action of the New Zealand's prime minister they admitted that her response to the attack "not only soothed the wounds of Muslims but also assured them that Muslims in their country are safe." A point they missed was that in their own country neither Muslims nor non-Muslims felt safe and they also deserved some sort of consolation.
The history of terrorism in the country has led us to a point now where we are at loss to find answer to a most perturbing question: "Who are us – Ehsanullah Ehsan of TTP, Ramzan Mengal of LeJ, or the innocent children of Army Public School, Shia Hazara community, or Sufis of Lal Shahbaz Qalandar? Would the prime minister, taking a lead from the New Zealand's experience, pull the nation out of this duality of thoughts and bring it to one platform where acts of terrorism and their perpetrators can be condemned single-mindedly and unambiguously?
Mohammad Nafees is a Freelance journalist and Senior Research Fellow, Center for Research and Security Studies
Source: dailytimes.com.pk/377196/who-are-we/
URL: http://www.newageislam.com/radical-islamism-and-jihad/mohammad-nafees/the-history-of-terrorism-in-pakistan-has-led-the-pakistanis-to-wonder--who-are-we-/d/118335