By Mohammad Jamil Khan
March 07, 2021
Xulhaz Mannan, an LGBT rights activist, and his friend Khandoker Mahbub Rabby Tonoy, were the victims of its last targeted killing in Dhaka in 2016.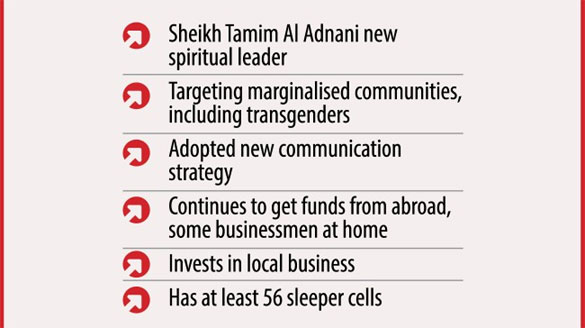 The militant outfit has not carried out any such operation since then but its other activities continue in full swing, according to police officials.
Apart from making recruitments through online platforms, including Facebook, it is targeting the needy even non-Muslim and transgender people, who would not ever come under suspicion of joining militancy.
It has undertaken some projects in Dinajpur, Netrakona, Jamalpur, Madhupur and Tangail targeting marginalised and ultra-poor communities, providing them with cash and other supports.
Ansar al-Islam has also got a new spiritual leader who goes by the name of Sheikh Tamim Al Adnani. A former madrasa teacher, he is now responsible for reorganising the outfit, said an official of Counter Terrorism and Transnational Crime (CTTC) unit of the DMP.
Officials say the organisational activities of Ansar al-Islam appear strongest in Dhaka and Chattogram. It also has bases in Satkhira and Kushtia.
Said to be the Bangladesh chapter of al-Qaeda in Indian Subcontinent (AQIS), the outfit continues to get financial support from abroad and some businessmen in the country, according to documents obtained by the CTTC officials.
A high official told this newspaper that the outfit has investment in agro sector, book publishing, e-commerce, clothe stores, and IT firms.
Police have traced a number of financial transactions involving Ansar al-Islam and found that it received around $900 to $1,100 from abroad through PayPal on several occasions.
"We have also got details of some local businessmen who are working for the outfit. We are now analysing the details for further action," added the official.
It is the Ansar al-Islam, previously called Ansarullah Bangla Team, whose members were involved in brutal murders of bloggers, free thinkers and secular activists that shook the nation from 2013 to 2016.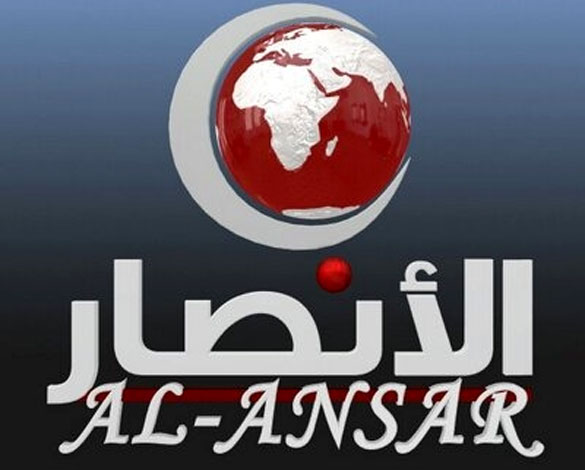 All the victims were hacked to death in a similar manner, with four of them killed within just seven months in 2015. It started with the killing of blogger Ahmed Rajib Haider near his house in Mirpur on February 15, 2013.
On February 16 this year, the Anti-Terrorism Special Tribunal sentenced five members of the organisation to death and another to life in jail for killing writer-blogger Avijit Roy in 2015.
Before this on February 10, the court sentenced eight members of the outfit to death for killing publisher Faisal Arefin Dipan the same year.
Delivering the verdict in the Avijit murder case, the court said the writer was killed to gag freedom of expression so that no one in the country can write or express themselves freely.
On July 28, 2019, police pressed charges against eight Ansar al-Islam members in the case over the killing of Xulhaz Mannan, also a former USAID official, who was hacked to death at his Kalabagan home along with his friend Mahbub Rabbi Tonoy in April 2016.
The case is now under trial at the Anti-Terrorism Special Tribunal of Dhaka, which recorded statements of 15 prosecution witnesses in the case so far.
Ansar al-Islam operates through several wings like recruitment, media, IT, intelligence, and operation. It also has sleeper cells -- each containing not more than five members.
To dodge the law enforcers, the outfit has started using a portable operating system, which can be carried in a pen drive and operated from any device without keeping any digital evidence.
The top leadership uses it to communicate with a sleeper cell chief, according to several top officials who have been monitoring militant activities for more than a decade.
These details and documents about the outfit's activities were found after intercepting correspondences over "Tutanota", an email service which Ansarullah members earlier used, said the officials.
Ahamedul Islam, additional deputy commissioner of CTTC unit, told The Daily Star, "We have got some information about their latest communication and are now analysing the details to trace their hideouts."
According to available documents, the outfit has stopped carrying out any assassination after the Holy Artisan café attack perpetrated by IS-inspired "Neo JMB" in July 2016 as it believes everything drastically changed and went against them after this.
After the café siege, law enforces carried out many high-risk anti-militancy operations in which around 79 militants were killed. Besides, more than 250 militants have been arrested since then.
Another reason for not launching attacks is that the government has a proper database of all the tenants in Dhaka and the outfit members cannot stay safe for long in a rented house.
Thirdly, the outfit wants to gain popularity in the Qawmi madrasas and among different communities and it is now focusing more on this, read the documents.
Monirul Islam, chief of CTTC unit, told The Daily Star yesterday that the outfit is now more concentrating on Dawah (invitation) on online platforms than operations.
"It has been trying to inspire people to carry out lone-wolf attacks since 2019 but they did not see any success," said Monirul, also the additional commissioner of Dhaka Metropolitan Police.
According to the documents, copies of which The Daily Star obtained, those who believe in the ideology of the outfit are called "Madu or supporters" and full members are "Ikhwa".
Only the sleeper cell chiefs are connected with each other and they can communicate up to the section chief. The sleeper cell members remain ignorant about each other's identity and they only receive instruction from their chief.
Similarly, a "cluster" is made of three to four sections. A cluster leader is officially called IDN chief -- IDN means Izaratul Dawah Wal Nusrah.
When someone is targeted for killing, information about the person is collected through the intelligence wing and finally the top leadership gives directives to the IDN chief, who finally executes the plan through a sleeper cell, said intelligence officials of police.
Police intelligence officials said sacked army major Ziaul Haq, a much-talked-about absconding militant sentenced to death in cases over the murders of both Avijit and Dipan, still coordinates the training and operation activities of the outfit.
Some other police personnel, involved in tracking militant activities in the country believe Zia is actually the chief of the outfit.
Asked why Zia is still at larger despite repeated attempts by law enforcers to capture him, counterterrorism officials said his last location was traced in Dhaka.
"On March 25 [last year], Zia's movement was noticed in Dhaka but he somehow managed to evade arrest," said a police official, requesting anonymity.
Saiful Islam, deputy commissioner of CTTC unit, told The Daily Star yesterday that they have no information of Zia leaving the country.
"We are trying our best and conducting drives in different areas to nab him," said Saiful Islam.
Original: Headline: is far from over: Ansar al-Islam has also got
Source: The Daily Star
URL: https://www.newageislam.com/radical-islamism-and-jihad/mohammad-jamil-khan/ansar-al-islams-new-spiritual-leader-sheikh-tamim-al-adnani-is-reorganising-the-outfit/d/124531
New Age Islam
,
Islam Online
,
Islamic Website
,
African Muslim News
,
Arab World News
,
South Asia News
,
Indian Muslim News
,
World Muslim News
,
Women in Islam
,
Islamic Feminism
,
Arab Women
,
Women In Arab
,
Islamophobia in America
,
Muslim Women in West
,
Islam Women and Feminism