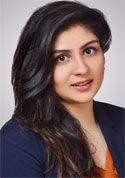 By Mawish Moulvi
August 24, 2017
Terrorism is not simply an act. Behind a willingness to embrace and offer death is the psychological clockwork of martyrdom in motion, one which is confined neither to the body nor the mind. Terrorism is an ideology that unifies and thus it cannot be defeated with a bullet to the bomber; for every one terrorist killed 10 others arise. Despite multiple successful army operations, Pakistan is still plagued with terrorism today because the government's National Action Plan (NAP) has failed to develop an anti-terrorism narrative capable of safeguarding those susceptible to the psychological tactics used by terrorists.
A spate of bombings between June 24 and Aug 12 killed more than a 100 people in Quetta, Lahore and Parachinar respectively. These attacks cast a shadow on the government's claims of having broken the backbone of terrorism in the country. The frequency with which the public has encountered news of such atrocities has left it desensitised and detached to the grief endured by the victims of terrorism; lives have been reduced to numbers in a table. This year has seen almost one major attack a month — a fact that will wipe off the smiles of innocent men, women and children. Nonetheless, statistics gathered by the South Asian Anti-Terrorism portal show terrorist activities in Pakistan did indeed decline between 2014 and 2015. With 25 suicide attacks in 2014 leaving 336 dead and 601 injured, the number of suicide attacks fell to 19 in 2015 leaving 161 dead and 360 injured as a result of the Operation Zarb-e-Azb's commencement and the emergence of a NAP.
However, it is pertinent to note Operation Zarb-e-Azb had already been underway — since June 15th 2014 — the day horror befell this nation, the day children's screams, not laughter, rang through Army Public School's walls on December 16th 2014. Moreover, in 2016, the frenzy of terrorist activities across our land escalated even further; 19 suicide blasts shook the nation taking 401 innocent lives and leaving over 935 other individuals wounded. The number of injured more than doubled between 2015 and 2016 but this shift went by unnoticed, drowned by the government's chants of a more peaceful, democratic and progressive Pakistan only threatened by Imran Khan's cantankerous attitude towards the Panama Papers.
The once burgeoning panic amongst the people, promulgated by the media and pressure from allies across the globe, exerted in the form of a silent caveat of sanctions, had been eluded by tossing a piece of paper with 20 points scribbled across it in the air, termed the NAP, as political parties applauded each other for this ingenious achievement. But one is left to wonder why the operations conducted by our valorous soldiers, the blood of whom gives this land of the pure its hue, were not strengthened by the NAP?
Born as a consequence of lowering 132 small coffins into the ground, the government's unifying NAP failed to build a counter narrative to the one driving terrorism in Pakistan. Despite army operations, arrests, death sentences to terrorists in military courts, the civilian death toll rose and will continue to rise because while actions are ephemeral, ideologies are indestructible and can only be deconstructed through counter discourses. Three of the 20 NAP points addressing the issue of narrative building strove to disrupt the dissemination of dialogue advocating terrorist activities in Pakistan, but through suppression.
The plan's fifth point prescribes 'strict action against literature, newspapers and magazines promoting hatred, extremism, sectarianism and intolerance', while the 11th point specifies a 'ban on glorification of terrorists and terrorist organisations through print and electronic media'. Accordingly, as stated in the two-year progress report presented before the senate by the interior ministry on March 10th 2017, 1,335 cases of hate speech were registered and 2,645 individuals were arrested for inciting hate speech, while 70 shops were shut down for selling hate literature. However, no alternative narratives discouraging violence, hatred, extremism, sectarianism and intolerance were composed to deconstruct the discourses through which individuals were being lured towards death and destruction by terrorist networks. Just one case of partial success achieved by terrorists' discourses, brought to light by the DG ISPR, was of Noreen Leghari.
Leghari was recruited by terrorists through social media. The NAP's 14th point seeks: 'measures against abuse of internet and social media for terrorism'. Accordingly, over a period of two years, 10 websites belonging to proscribed organisations were blocked. However, social media spaces such as Facebook were ineffectively monitored, allowing terrorist narratives glorifying extremism to flourish. Leghari became the collateral damage of our government's failure to propagate an anti-terrorism narrative. A young student of Liaquat University of Medical Science Jamshoro, Leghari was declared missing on the February 10th 2017. Almost two months later, on April 16th 2017, her forgotten story resurfaced once again when she was arrested during an army operation carried out ahead of Easter in Lahore. This young girl was to be used as a suicide bomber to target the Christian community.
In a video released by the ISPR, she confessed to having met the team of terrorists through Facebook and fled from home to join them of free will. Leghari, at an age where one's sense of self is fragile and seeks a purpose in this world, became a victim of not just terrorism discourses inciting violence but also a victim of the absence of an anti-terrorism narrative.
Terrorists have become well-versed in discourses of violence, hatred, extremism, sectarianism and intolerance. Hence, they are able to use these discourses to lure young men and women towards pursuing their ideology of death and destruction. No alternative anti-terrorism narratives that champion peace, respect and humanity, thereby deconstructing such discourses, are engaging young men or women through print or social media. Consequently, there is very little that holds the youth back from being cajoled by terrorist networks. Nothing that provides them with an alternative rationale. Thus, for every terrorist our soldiers kill another is born. The war against terrorism in Pakistan needs to be fought beyond battle fields if long lasting peace is to be attained. The pen is as powerful as a gun. The government needs to commence campaigns on print, electronic and social media to build an anti-terrorism narrative immediately if both civilian and military lives are to be saved.
Mawish Moulvi has a master's in media with a distinction from the London School of Economics.
Source: tribune.com.pk/story/1489441/absence-anti-terrorism-narrative/
URL: http://www.newageislam.com/radical-islamism-and-jihad/mawish-moulvi/absence-of-an-anti-terrorism-narrative/d/112336