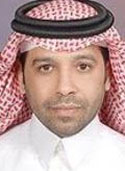 By Mashari Althaydi
6 October 2017
Is Terrorism Limited To A Specific Culture?
People have been killed and security has been compromised under religious, ethnic, nationalist, leftist or even environmental excuses. Take the American Animal Liberation Front as an example as it is listed a terrorist organization by the FBI itself.
Following the recent Las Vegas attack in which a criminal terrorist named Stephen Paddock killed 59 people and injured 500 others, columnist Thomas Friedman wrote an op-ed in the New York Times entitled "If Only Stephen Paddock Were a Muslim." Friedman wrote: "If only Stephen Paddock had been a Muslim … If only he had shouted 'Allahu Akbar' before he opened fire on all those concertgoers in Las Vegas … If only he had been a member of ISIS."
Friedman then sheds light on a dark aspect and notes that the media played a substantial role in shifting attention to Islamic and Arab countries in particular while ignoring what other active terrorist groups are doing in the US.
The op-ed was shared by media outlets across the world, particularly by the Arab media due to its significant aspects.
American "Local" Terrorism
Let's take a quick look at the map of American "local" terrorism as categorized by American official security institutions. One example is the Army of God whose member Eric Robert Rudolph planted a bomb in the Olympic stadium in Atlanta in 1996 killing two and injuring over a 100 people.
There is also the Black Liberation Army whose members hijacked a Delta Air Lines Flight in 1972. This organization is a terrorist group that allegedly defends African Americans.
This is in addition to the most famous terrorist and racist organization the Klu Klux Klan which was established in 1865. The KKK is the biggest white-supremacist and racist organization and it masters terrorism across the world not just in the US.
There have also been terrorists in Europe as the case with the Norwegian Anders Behring Breivik who in 2011 killed more than 80 people in Norway for right-wing, nationalist Christian reasons.
All these "facts" must not make us (Muslim communities) sleep tight.
Harming Muslims, non-Muslims
Another fact is that most of the murder and destruction happening in the name of God – and which God is innocent of – is being unfortunately carried out by groups that raise Islamic slogans.
Some of these groups are al-Qaeda, ISIS, Ansar Bait al-Maqdis in Sinai, Al-Jama'a al-Islamiyyah al-Muqatilah in Libya, Mali's, Niger's and Algeria's groups, Boko Haram, the Iraqi Popular Mobilization, the Lebanese Hezbollah, Harakat al-Nujaba, Fatemiyoun, League of Righteous People, Liwa Abu al-Fadhal al-Abbas, the Revolutionary Guards, the Quds Force and Houthi gangs. All these groups as well as others kill and destroy in the name of religion. They harm Muslims first as well as non-Muslims.
Confronting evil must be on the same pace whether here or there. However, what's happening here is frankly deeper and more dangerous and complicated.
Saudi journalist Mashari Althaydi presents Al Arabiya News Channel's "views on the news" daily show "Maraya." He has previously held the position of a managing senior editor for Saudi Arabia & Gulf region at pan-Arab newspaper Asharq al-Awsat. Althaydi has published several papers on political Islam and social history of Saudi Arabia. He appears as a guest on several radio and television programs to discuss the ideologies of extremist groups and terrorists.
Source: english.alarabiya.net/en/views/news/middle-east/2017/10/06/Why-do-they-only-focus-on-our-terrorists-.html
URL: http://www.newageislam.com/radical-islamism-and-jihad/mashari-althaydi/is-terrorism-limited-to-a-specific-culture?/d/112794