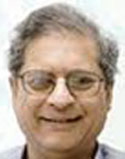 By Hiranmay Karlekar
11 April 2013
The Talibanised worldview of fundamentalists threatens the 1971 Liberation War's ideals of secularism, humanism and democracy
Bangladesh's Prime Minister Sheikh Hasina did well to declare during a recent interview with the BBC that she had no intention of acceding to the demand for a blasphemy law for punishing those defaming Islam and Prophet Muhammad. The enactment of a blasphemy law is only one of the 13 demands raised by Hefazat-e-Islam, a fundamentalist Islamist organisation which has sprung to limelight in the aftermath of the Shahbagh movement. The others include the reinstatement of the phrase, "Absolute trust and faith in the Almighty Allah", in Bangladesh's Constitution, "as one of the fundamental principles of state policy"; a stop to what it called "propaganda and derogatory comments about Prophet Muhammad by the 'atheist leaders' of the Shahbagh movement, bloggers and other anti-Islamists", their arrest and stern punishment; an end to "foreign cultural intrusions including free-mingling of men and women and candle-lit vigils", as well as "adultery, injustice, shamelessness, etc. in the name of freedom of expression and conscience"; the scrapping of "anti-Islam women policy and education policy", the making of "Islamic education mandatory from primary to higher secondary levels"; and the stopping of "anti-Islam activities by NGOs, evil attempts by Qadianis [Ahmadiyas] and conversions by Christian missionaries in the Chittagong Hill Tracts and elsewhere in the country."
The Hefazat demanded a stop to "turning Dhaka, the city of mosques, into a city of idols", and to the setting up "of sculptures at intersections, colleges and universities". It also called upon the Government to stop "attacking, shooting, killing and persecuting...Prophet-loving Islamic scholars, madrasa students and people united by belief in Allah", to release "all arrested Islamic scholars and madrasa students", lift "restrictions on mosques and remove obstacles to the holding of religious programmes", "declare 'Qadianis' non-Muslim" and halt their publicity and conspiracies", "stop threatening and intimidating teachers and students of Qaumi madrasas, Islamic scholars, imams and Khatibs" and "propagating hatred among the younger generation of Muslims by misrepresentation of Islamic culture in the media."
The Hefazat's charge that leaders of the Shahbagh movement are atheists defaming Prophet Muhammad and Islam is a lie. Its opposition to turning Dhaka "into a city of idols" has ominous implications for Hindus and indicates that the vandalisation and destruction of Hindu temples and the looting of Hindu homes and properties, marking its and Bangladesh Jamaat-e-Islami's violent agitation against the trial and punishment of the 1971 war criminals, is a part of the agenda of both organisations. It also indicates the renewed and intensified persecution Hindus and other minorities will suffer if a Government led by Begum Khaleda Zia's Bangladesh Nationalist Party comes to power in the next general election. The installation of the previous coalition Government led by her, which included the Jamaat, in 2001, was immediately followed by savage communal rioting.
Further, acceptance of the demands would turn Bangladesh into a country like Afghanistan under Taliban rule — the objective of the country's Islamist fundamentalists. Some Hefazat leaders have close links with the Taliban and global terrorist organisations. A principal organiser of its long march to Dhaka and the rally there on April 6, where it pronounced its 13 demands, was Maulana Habib ur Rahman, principal of Kazi Bazar Madrasa in Sylhet city and Ameer (chief) of Bangladesh Khelafat Majlis. He was a leader of the banned Islamist militant organisation, Harkat-ul-Jihad al-Islami Bangladesh, and has links with international militant groups, which he himself revealed in an interview with a special bulletin of Islami Biplob (Islamic Revolution), published in Sylhet on August 20, 1998, specifically to celebrate "the total victory of Taliban and establishment of an Islamic state in Afghanistan". A speaker at Hefazat's post-long-march rally on April 6, he sat with the organisation's top leaders at its Press conference in Dhaka.
Sheikh Hasina should deal sternly with Hefazat, which has threatened to besiege Dhaka on May 5 if its demands are not met in three weeks from April 6. Bangladesh faces a decisive struggle between the Talibanised perversion of Islam and the secular, humanist and democratic values of the Liberation War — nothing less.
Source: http://www.dailypioneer.com/columnists/oped/let-hefazat-e-islam-not-dictate-terms.html
URL: http://www.newageislam.com/radical-islamism-and-jihad/hiranmay-karlekar/let-hefazat-e-islam-not-dictate-terms/d/11093