By Hany Ghoraba
4 Mar 2021
The European Union has not been witnessing its finest hours since the new millennium, and the Covid-19 pandemic has proven to be bigger than the capabilities of the second-largest economy in the world that now comprises 27 European countries after the departure of the United Kingdom.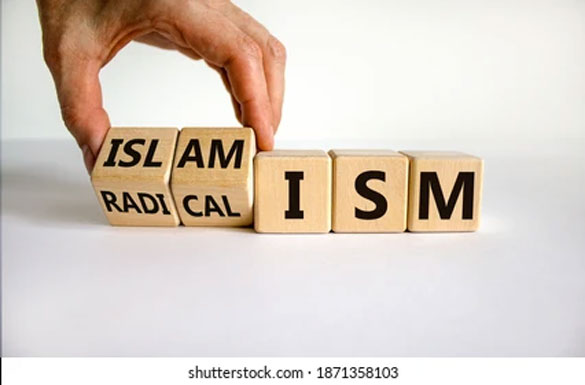 Parting with Britain with its large economic output seems much easier than the costs incurred as a result of the Covid-19 outbreak and its economic consequences for the EU.
There are also other issues that Europeans cannot ignore regardless of the dire economic condition of most of the Union's member states. Among these issues is that of security. For decades, the EU has allowed droves of immigrants to come and settle in it, should they meet certain conditions and regardless of political affiliations.
These prerequisites are subject to alteration, but residence and citizenship are often granted to those showing that they have been politically persecuted in their home countries.
Political asylum has been granted on a large scale to Islamists from the Middle East. While some of these were worthy candidates and genuine refugees, the same courtesy has been extended to radical Islamists who have managed to abuse the right to asylum in Europe.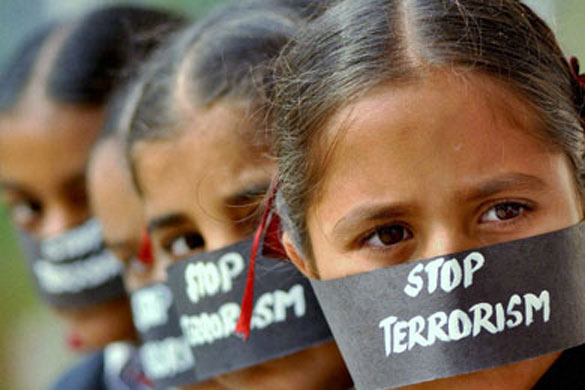 Many wanted fugitives and terrorists from Middle Eastern countries have been granted political asylum in Europe, and some European countries have used them as political leverage against their home countries. The UK and Germany have received the majority of such fugitives from the Middle East.
The irony is that these often-convicted terrorists can use victimisation tactics to plead that they have been the victims of abuse in countries where they have actually committed terrorist activities, only fleeing abroad before they were captured. A case in point is the Egyptian-born terrorist Yasser Al-Sirri, convicted in absentia for his attempted assassination of former Egyptian Prime Minister Atef Sedki in 1994.
While the operation failed, it left one person dead, a 12-year-old girl, at the scene of the heinous attack. Al-Sirri was granted asylum in the UK this month despite his acts in Egypt.
There seems to be a prevailing conviction in some Western countries that the countries of the Middle East are dictatorships and that their judicial systems are a sham that cannot deliver a fair trial. Islamists have abused the laws of the Western countries in their favour like no other group in the world, even as they have been striking hard at the core of the liberty and freedoms that have made these societies what they are today.
The Islamists do not believe in secular laws, and in the countries that have given them asylum they promote their replacement by Islamic Sharia-based laws. This activity has been growing recently among Salafi groups in the UK and Germany, which have been distributing pamphlets about establishing Sharia-based laws in European countries.
In Germany this week, the authorities were awoken from their long slumber when the Berlin authorities banned the jihadist-Salafi association Jamaatu Berlin, also known as Tauhid Berlin. A massive police force of around 800 officers raided 27 known locations of the group and made many arrests. The group openly supports the terrorist Islamic State (IS) group, uses anti-Semitic slogans, and propagates the adoption of Sharia-based laws in Germany.
Its activities took place under the noses of German security, though it is not the only group promoting such views. There are others that are equally dangerous, as there are thought to be some 12,000 Salafis living in the country.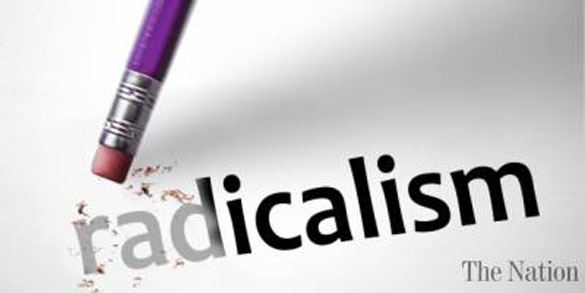 Other Countries: The Muslim Brotherhood has also established chapters in different European countries under different names.
For instance, the Muslim Council of Great Britain is one of many Muslim Brotherhood groups in the UK, and it supervises nearly 500 mosques in the country. Similar ideas can be found in the French group Musulmans de France, an umbrella organisation for Islamist organisations. French President Emmanuel Macron has said he wants to close 51 Islamist organisations in the country whose nearly six million Muslims are under threat of radicalisation.
The kind of advice received by many of the new immigrants before they embark on their adventures on the European continent is enough to turn them into Islamist radicals. Ultra-conservative Islamist clerics from rural areas furnish the new immigrants with advice to separate themselves from the host society in Europe, labelled as "infidel," and tell these often young and deluded individuals to keep themselves apart lest they lose their identities as Muslims and become "infidels" themselves.
Ironically, the same clerics encourage such younger Muslim immigrants to marry women from other faiths to convert them to Islam. Their activities have led Macron to draw up plans to counter "separatism" in French society, where some Muslims, thanks to radicals, are becoming increasingly isolated from the rest of society.
Problems such as these were not faced by earlier generations of immigrants, many of whom, although they sometimes restricted their interactions with the natives of Western countries, rarely resorted to radicalism. Most of them successfully integrated into the new countries to which they had immigrated.
The latest wake-up call to Europe took place following the series of terrorist attacks that have taken place on the continent, and France and Austria have taken measures to curb the growing Islamist groups, including the Muslim Brotherhood and other Salafi groups. Germany, Belgium and Holland have followed suit, though the latter have directed their focus to members of radical Salafi groups and not to the Islamists as a whole.
The EU has also proposed monitoring online and social-media content and forcing providers to remove radical Islamist content from the Internet. The proposals were among the most significant coming out of a summit held in December that included German Chancellor Angela Merkel, French President Emmanuel Macron and Austrian Chancellor Sebastian Kurz. It focused on the wave of Islamist terrorism striking Europe and measures to counter it effectively.
While terrorists such as Al-Sirri may still find European judges who will grant them asylum status to avoid their paying for their crimes, the harsh realities faced by European leaders have opened their eyes towards the growing danger of radicalism in their countries. Many European leaders and lawmakers are now slowly realising that these radical and terrorist elements have not been subjected to persecution as they claim and that their troubles are not the result of an authoritarian regime or an unjust judicial system.
The more European leaders wake up to this reality, the sooner the Europeans will realise that they have to act decisively against turning their countries into new hubs for radicalism under the pretext of protecting human rights.
-----
Hany Ghoraba is a political analyst and author of Egypt's Arab Spring and the Winding Road to Democracy.
Original Headline: Threats of radicalism in Europe
Source: The English Ahram
URL: https://www.newageislam.com/radical-islamism-and-jihad/hany-ghoraba/threat-of-islamist-radicalism-in-europe/d/124462
New Age Islam, Islam Online, Islamic Website, African Muslim News, Arab World News, South Asia News, Indian Muslim News, World Muslim News, Women in Islam, Islamic Feminism, Arab Women, Women In Arab, Islamophobia in America, Muslim Women in West, Islam Women and Feminism